Honest Review of Haverdash – the Monthly Unlimited Clothing Rental Service
I'm testing out a clothing rental subscription service called Haverdash in today's post. I'll be reviewing its ease of use, quality and price tag.
*If you would like 20% off your first month of Haverdash, click here.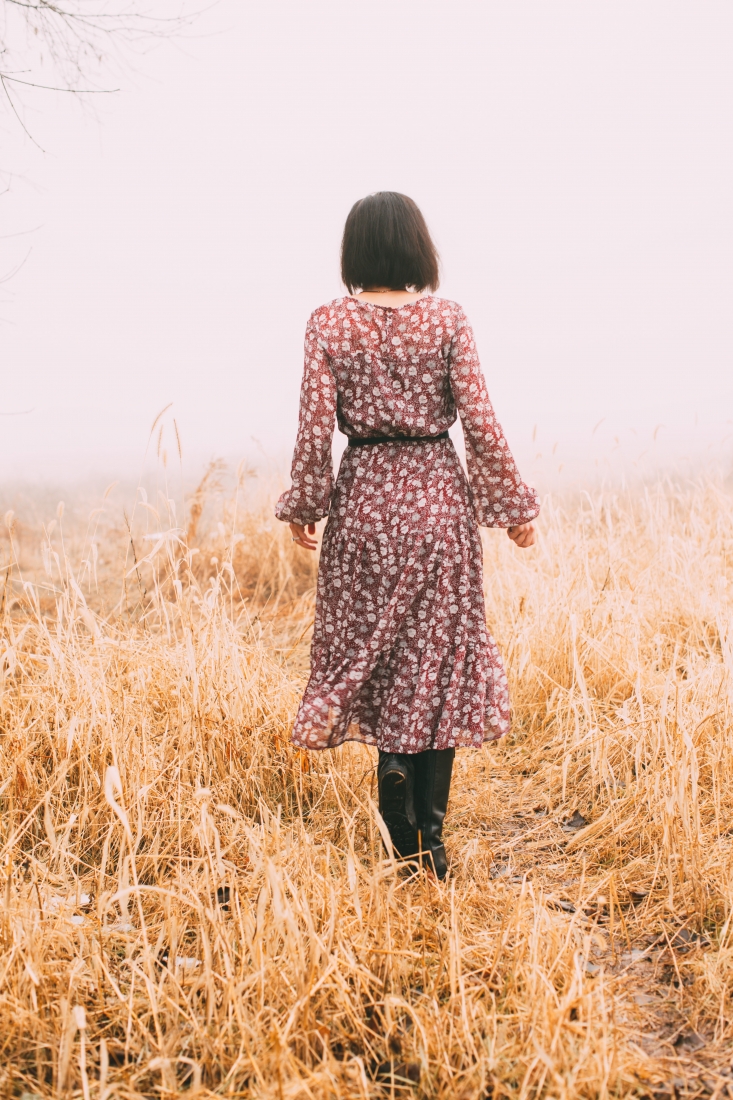 What Is Haverdash, and How Is It Different From Other Clothing Subscription Services?
Haverdash is a clothing rental subscription service that lets you rent as many clothing items as you want for one flat fee of $59 per month (and you can cancel at any time). The brands you will get to rent will range from ModCloth to All in Favor and French Connection (to name a few of my favorites)! And the clothing items you can rent are shirts/blouses, sweaters, jackets, dresses, jumpsuits, jeans, pants and skirts.
While you've likely heard of subscription clothing services such as Stichfix and Trunk Club, Haverdash is different from these services because you get to wear the items you are sent, and then simply send them back. With Stichfix and Trunk Club, these are styling services where the main goal is to buy the items and keep them.
Haverdash is most similar to the service, Rent the Runway. However, Rent the Runway's similar rental plan will cost you $159 a month (but, to be fair, the clothing you rent from Rent the Runway is far pricier too).
Click here for the Haverdash website. (And get 20% off your first month.)
How the Haverdash Subscription Service Works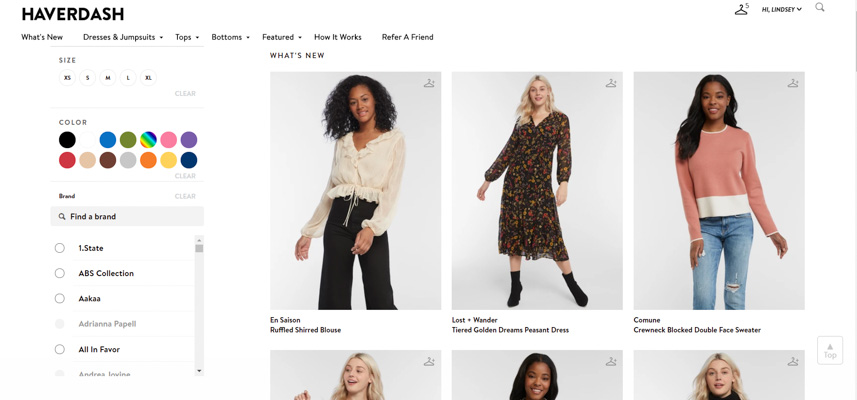 Once you've signed up for your one-month subscription, you'll build your virtual closet. I always liked to browse the category "what's new." However, if you specifically only want to rent pants or dresses, etc., then you can sort by that as well.
Pro Tip: Every brand will have slightly different sizing. Be sure to check the size chart, and you can also enter your size in the "Size Advisor" tab above the size chart.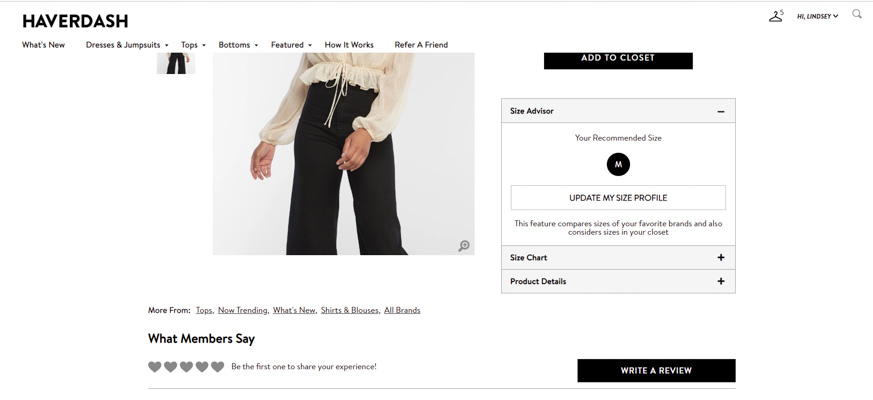 You're going to need to add at least 8 items to your closet before Haverdash will send you your first box. You will only get 3 items at a time, and you can mark which items are a "priority" to you. The more items you add to your closet the faster the box will be shipped!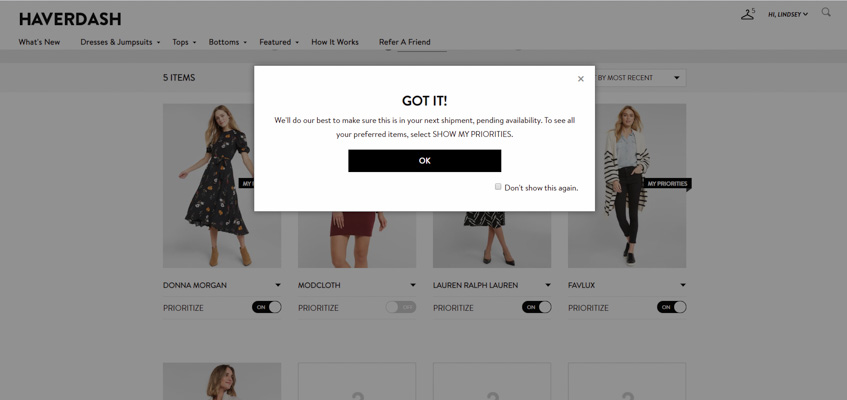 Shipping is usually pretty quick, too. It took about 3 days on average.
When you get your box, it will have 3 items from your closet and also a return shipping bag.
Pro Tip: You can maximize your amount of rentals by filling out the return questionnaire in your account ASAP! Even if you aren't planning to send these items back for a couple of weeks, fill out the return form for all 3 items to get the ball rolling on your next shipment. I would have up to 3 boxes sitting in my house at a time!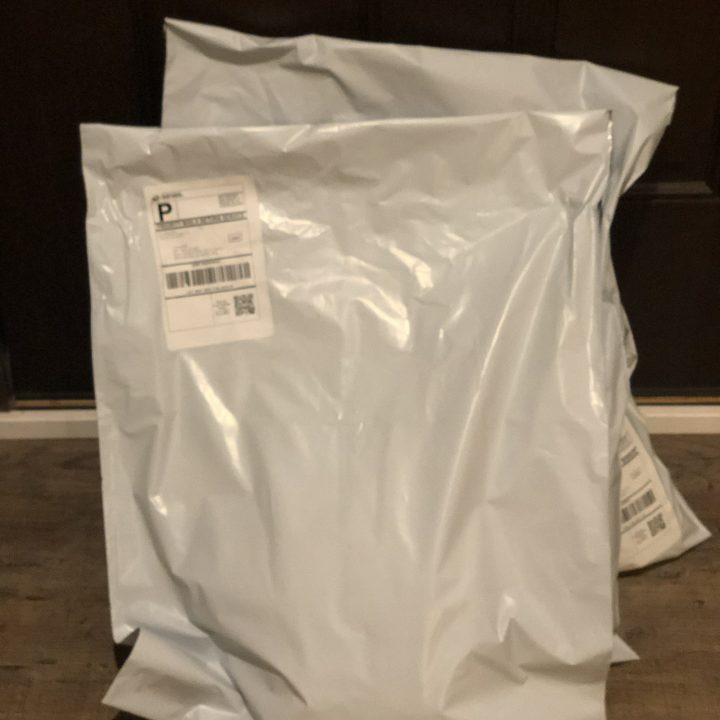 Then, once you've had a chance to try out your lovely clothing items, stuff the clothing in the return bag (no need to wash or dry clean it) and then you can either drop it off at the post office or if you live in the middle of nowhere (like me) and aren't all that close to a post office – you can also request USPS pick it up. (Click here to make sure your zip code offers this service first, though.)
Pro Tip: If you only want to try it for one month – just be sure to cancel your subscription before your next billing date.
However, if you want to buy the item you got to rent, you can do so! Haverdash says you get a discount on the item's retail price as well. (I'm going to discuss that more in my review section next…)
My Honest Opinion of Haverdash Clothing Rental Service
Believe it or not, this is the first subscription service I have ever tried. So, I don't exactly have anything to compare Haverdash to! But as a first-time subscription-boxer… I can still share how the month-long experience went for me.
Click here for the Haverdash website. (And to get 20% off your first month.)
Review of the Haverdash Website
Overall, I felt the website was very straightforward and easy to use. When I first had this service explained to me, my first thought was – "Jeez! That sounds like a lot of work." But it honestly wasn't at all. This is mainly because I didn't have to get the items back ASAP. If it took me a few weeks to send them back, it wasn't a big deal.
Review of the Haverdash Items I Received
Now, I did get to pick out everything that I received, of course. But sometimes I was just adding things to my closet to fill the minimum amount. So, not every item I received was exactly "my style." I did like that I was able to note that to Haverdash, though, when I returned the item. (Plus, it's always fun to try out new styles!)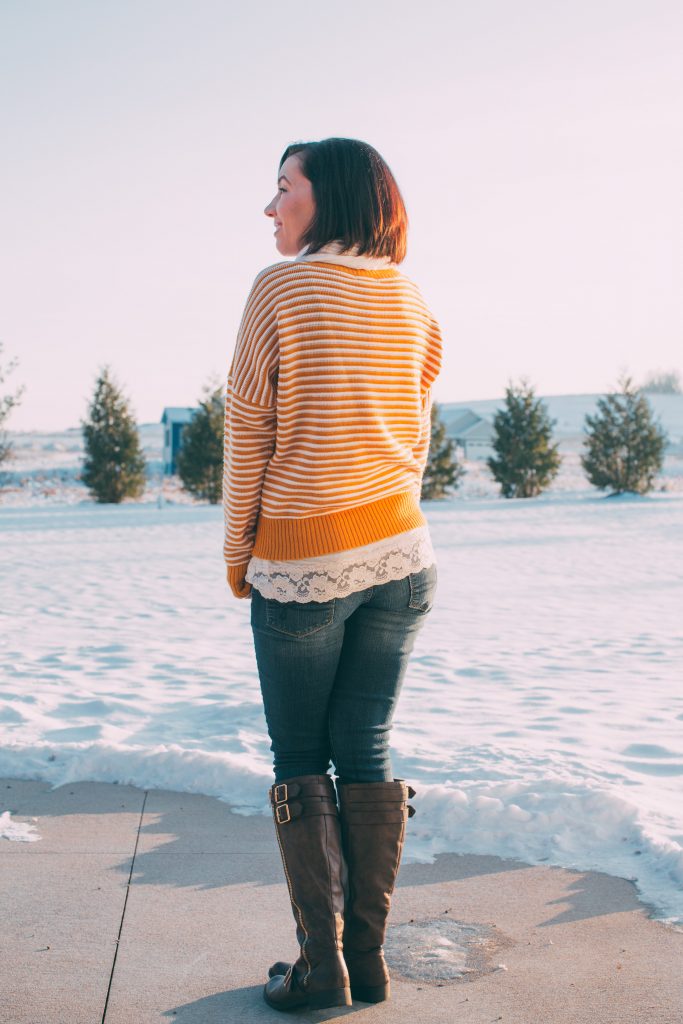 I was a little disappointed in my first box because the pants and the ModCloth sweater I received you could tell they had been worn quite a bit. (The pants had a few loose threads and the sweater was beginning to pill a little. (My items were mainly ModCloth pieces and then a few brands I hadn't heard of until I tried this service.) Which, I'm glad the clothing is getting used (yay for less waste!), but it made me wonder if it was going to be worth the $59.
However, the 3 other boxes I received were all filled with new-looking clothing. And filling out the return survey truthfully worked really well! These last few of boxes were EXACTLY my style, and I didn't want to part with the items I had received.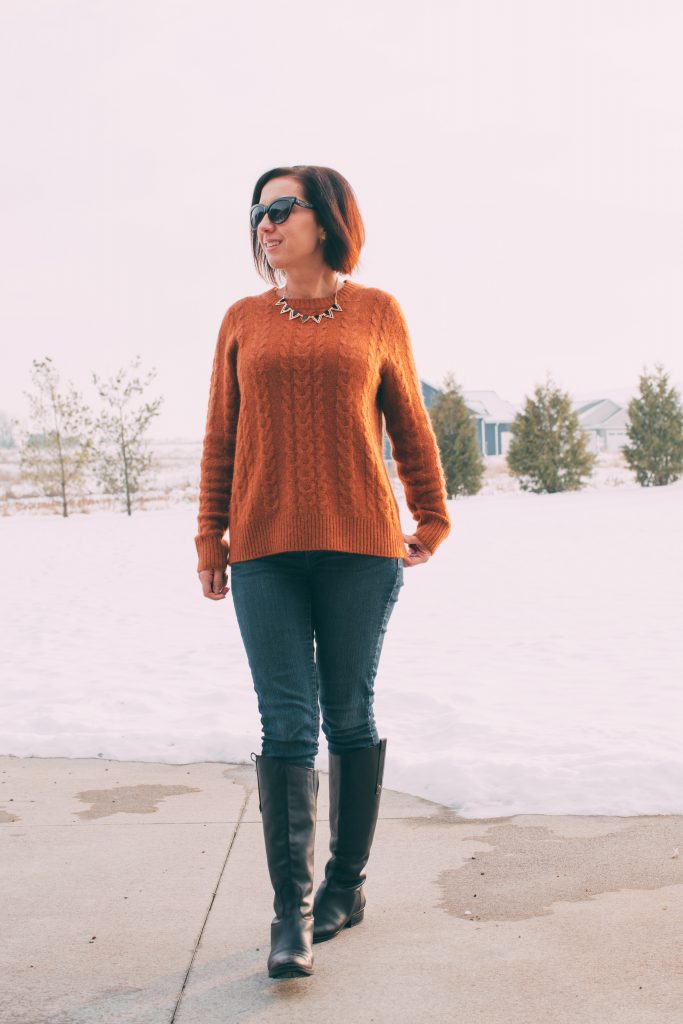 I fell in love with the sweater pictured above and the dress pictured below. I wore the dress for Christmas Day I liked it so well, and I didn't want to send it back. However, when I compared the price that Haverdash ($42) was selling it for used, to what I could buy it for brand new on Nordstrom Rack ($35), it really didn't make sense to do so. (And I couldn't find the sweater online to compare prices, so I ended up sending it back too.)
I suppose this is a good thing, though! I certainly do NOT need any more dresses or sweaters in my closet.
Final Verdict on Haverdash – Would I Recommend It?
Pros:
If you have a month coming up where you know you'll be out and about and wanting to wear new clothing frequently – Haverdash is great. I LOVED having it over the holidays, as I had a brand new piece of clothing to break out for every single holiday function I had. And then, I was able to send it all back to Haverdash and not clutter up my closet anymore.
It's also a great way to take new styles and new clothing brands for a spin before you invest in them. And it's one of the least expensive clothing rental services that I've come across!
Click here for the Haverdash website. (And to get 20% off your first month.)
Cons:
I didn't love that the purchase prices for the items weren't truly discounted, though. If that dress would have been even a slight discount from what it retailed for elsewhere… I would have bought it in a heartbeat! But, I guess this can also be considered a positive – less temptation to buy! This is a rental service, after all. (And perhaps, this was a one-off time, with that dress, though?)
Also, while Haverdash is one of the lesser expensive clothing rental services out there – $59 a month can add up, especially if you aren't being diligent about getting your returns processed (and really getting your monies worth)! So, not really a con, but just something to be aware of.
I also don't love that you have to call to cancel your membership. I'm the worst about calling places (and I really don't like that the hours to do so are during business hours)… I would much rather be able to cancel my membership online.
Overall, this was a fun month to try out a ton of new clothes! I'll be tempted to do this again during the summer (for wedding season!) and over Christmas again. However, for now, I'll be canceling my membership. I just don't have enough going on at the moment to justify the extra $59 a month. (And my closet is pretty cluttered at the moment too!)
Is this a service you would be interested in? And has anyone else tried a clothing rental service like Haverdash? Let me know in the comments!
Click here for the Haverdash website. (And to get 20% off your first month's subscription.)
*Thank you to Haverdash for letting me try one month of their subscription service for free. As always, all opinions are my own, and I am never compensated for a positive review.
*And regular readers!! I FINALLY updated my website theme. That's why I've been pretty MIA lately on social media and also haven't been posting as frequently on the blog. I've been working to get my website into better shape! I just purchased this theme called Glam from Restore 316, and have been working on getting it all set up.
I still have a ways to go on a few things with my website. (I need a new logo now for one!) But it was time to refresh the Have Clothes, Will Travel aesthetic. (And work on making the site faster!)
I would also love any feedback anyone has about this new theme! (And if you haven't seen the new homepage yet, click here.) What do you like? What don't you like? Are some things harder to read and find? Or is it more navigatable? Are you on mobile or desktop? Please let me know in the comments or send me an email at [email protected]. I'm still making some tweaks to get everything right, and I know I'm missing some things as well! Any feedback (positive or negative) is very much appreciated!
Did you have a chance to read my post – 20 Online Stores Similar to Anthropologie? If not, click here!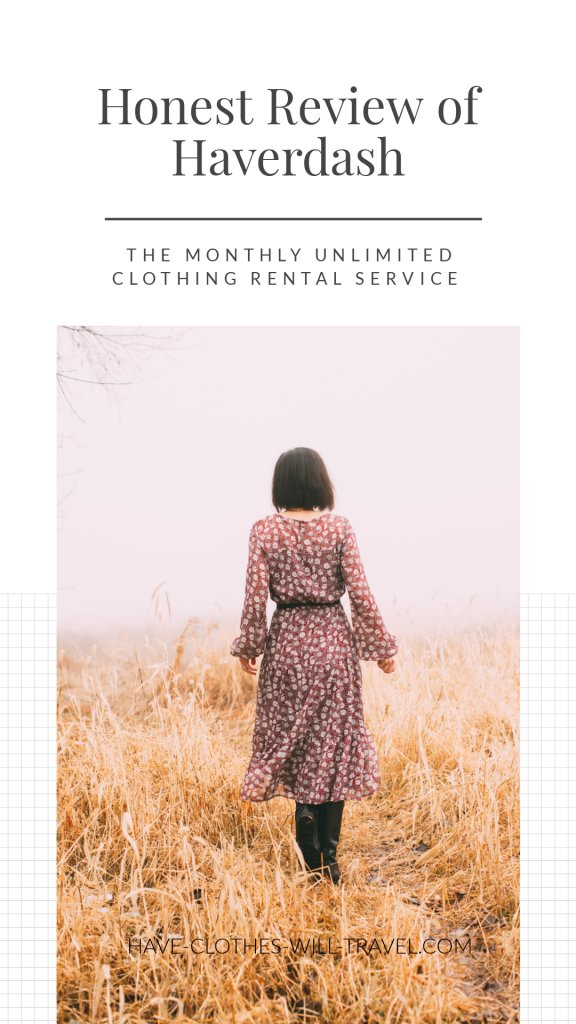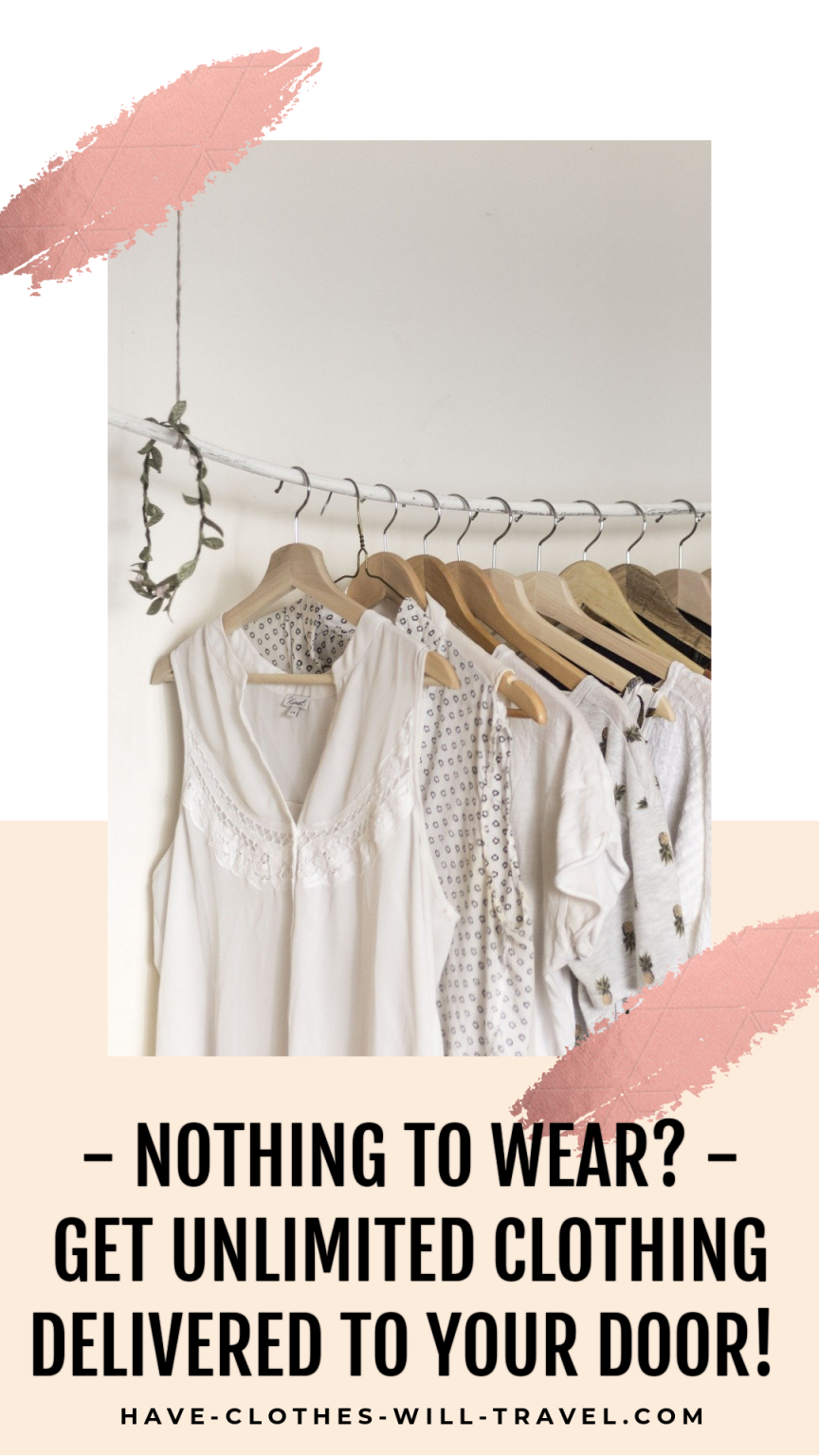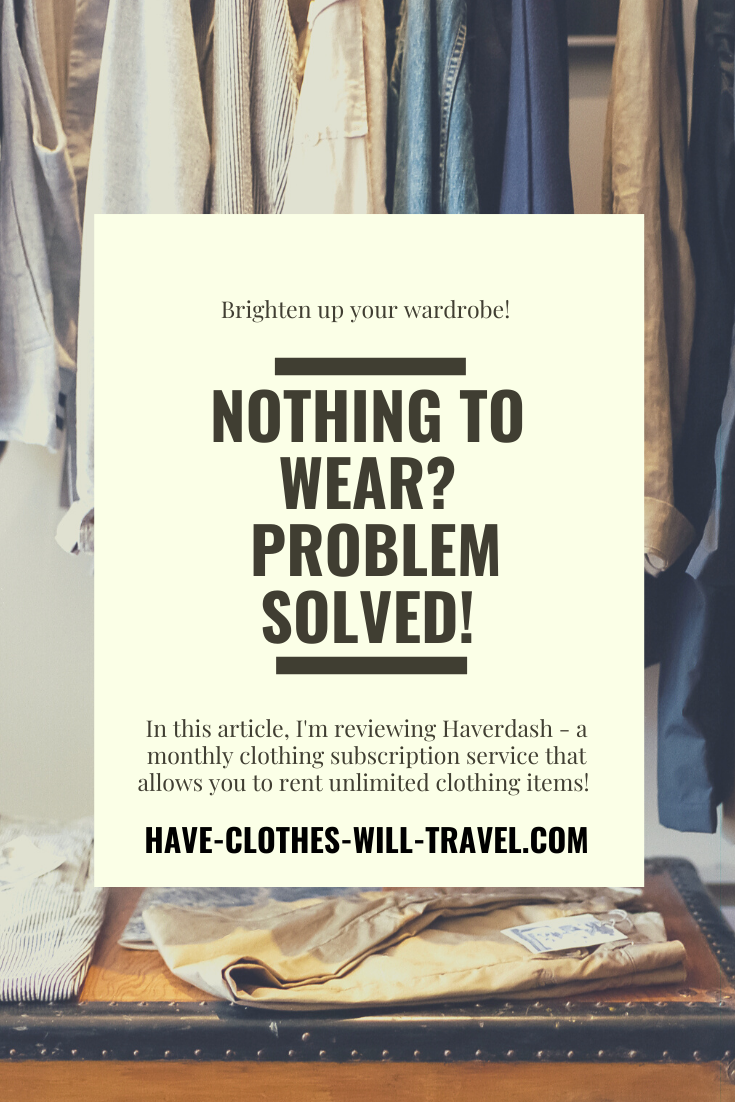 *Disclosure: some of these links are affiliate links. Meaning, if you click a link and make a purchase, Have Clothes, Will Travel gets a very small commission at no extra cost to you. Thank you for supporting the brands that make this blog possible! I am also a participant in the Amazon Services LLC Associates Program, an affiliate advertising program designed to provide a means for us to earn fees by linking to Amazon.com and affiliated sites.