Marie-France Group Hair Cut & Color Review
You may remember me mentioning Marie-France Group a few weeks ago when I attended their One Year Anniversary VIP Party & Runway Show at their Walsh Bay location. (It was tons of fun!) They were also kind enough to invite me back for a haircut and style last week!
I also had booked a color and conditioning treatment for my appointment. After years of bleaching and dyeing my hair, I'm trying to get back to my natural color and get it healthy again.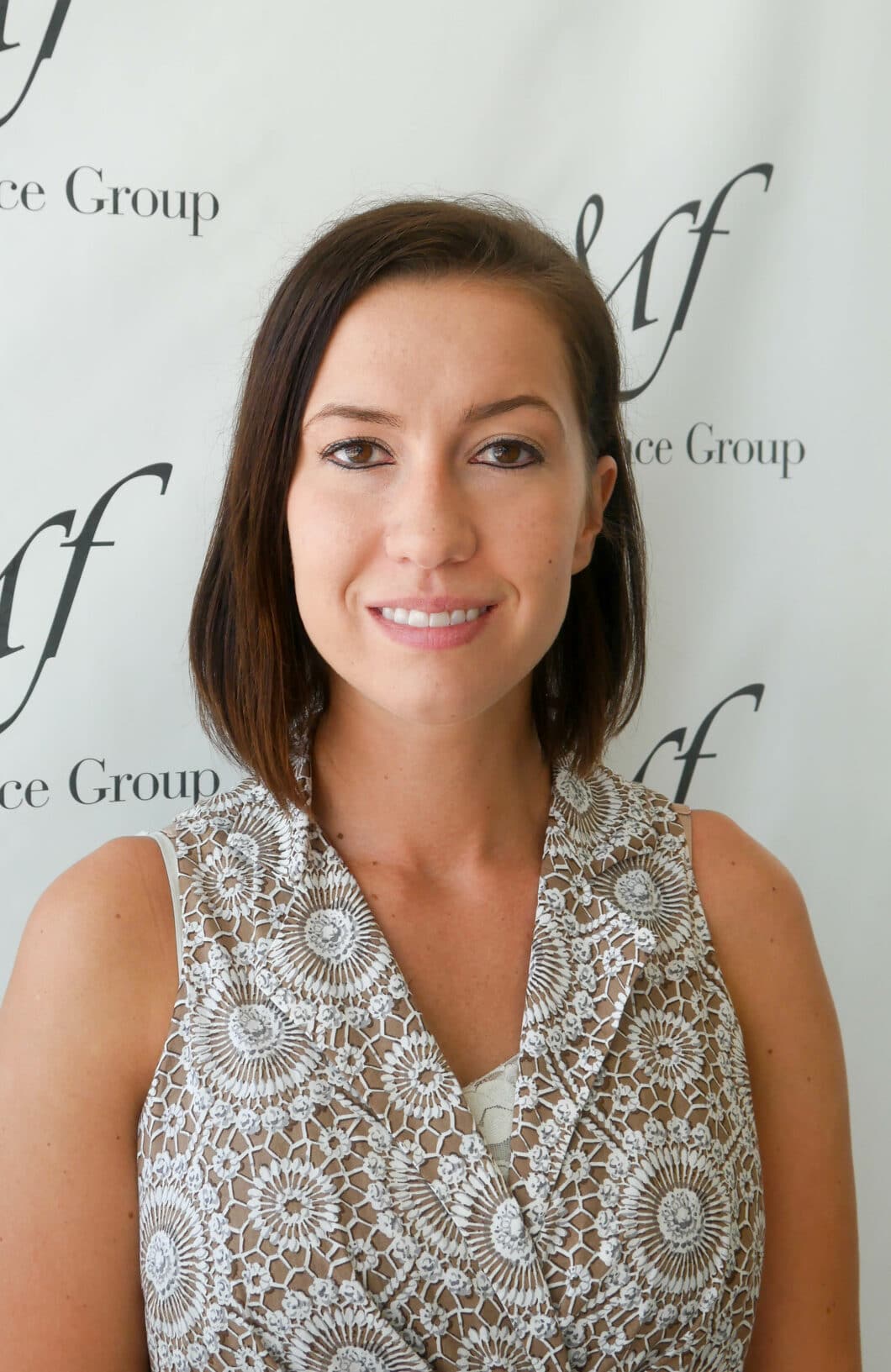 My hair color is pretty close to its natural color, but my ends tend to get pretty faded and see-through yet. So, I do continue to color it every 8-10 weeks. (I'm at about 8 weeks in the photo above.) I also have been gravitating toward the inverted bob for my haircuts (again, every 8-10 weeks).
I do apologize, I had been planning to do something slightly more drastic than just get me hair "refreshed" for this experience. But, with finding out I would be moving across the world on Friday, I decided to keep my cut and color as low maintenance as possible for now.
But even just for a refresh, I was very impressed with the staff at Marie-France Group! Everyone was so kind and welcoming. I was so frazzled when I came in for my appointment. (I was having some issues with immigration and shipping documents. Blech.) But everyone did their best to relax me and make this experience as luxurious as possible.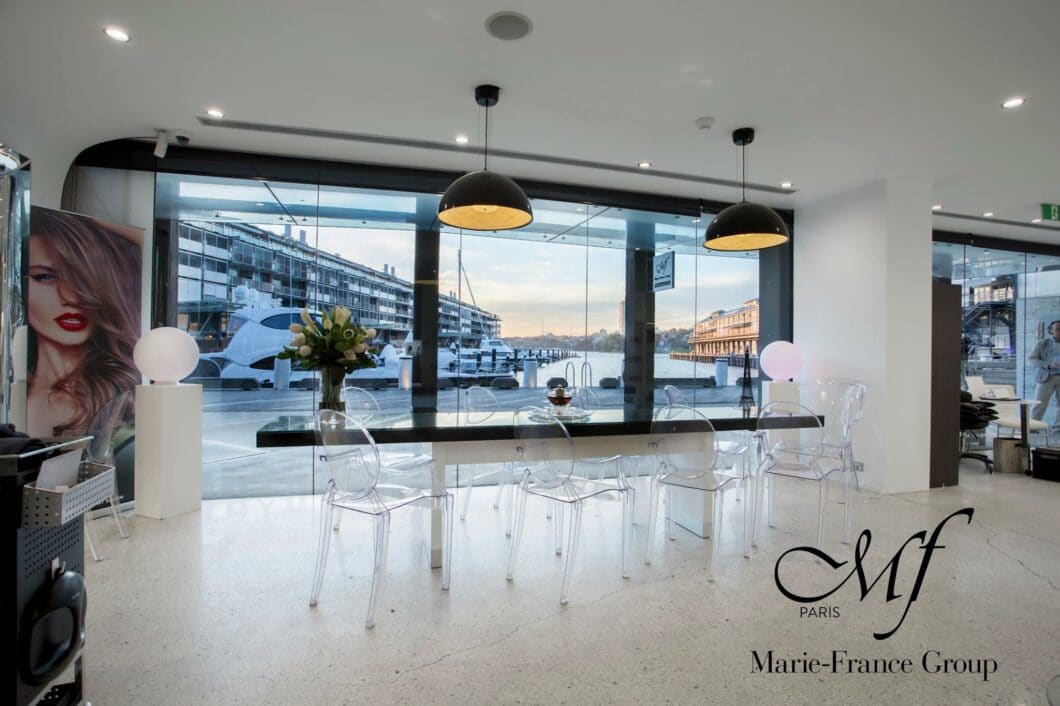 Honestly, it's hard not to feel relaxed with that kind of a view! Sipping tea and watching the sailboats go by, put me in a bit of trance. Haha.
My lovely stylist also made sure I had adequate tea and water. She also had me fill out a very simple questionnaire about my hair and hair preferences. I really appreciated this, because I sometimes have a hard time articulating verbally what I want my hair to look like. But writing and filling it out was a nice change! We then discussed it briefly and came up with a plan of action.
And while my stylist was mixing my color, another lovely stylist came over to give me a massage (complete with aromatherapy) and refresh my nail polish. Talk about feeling pampered!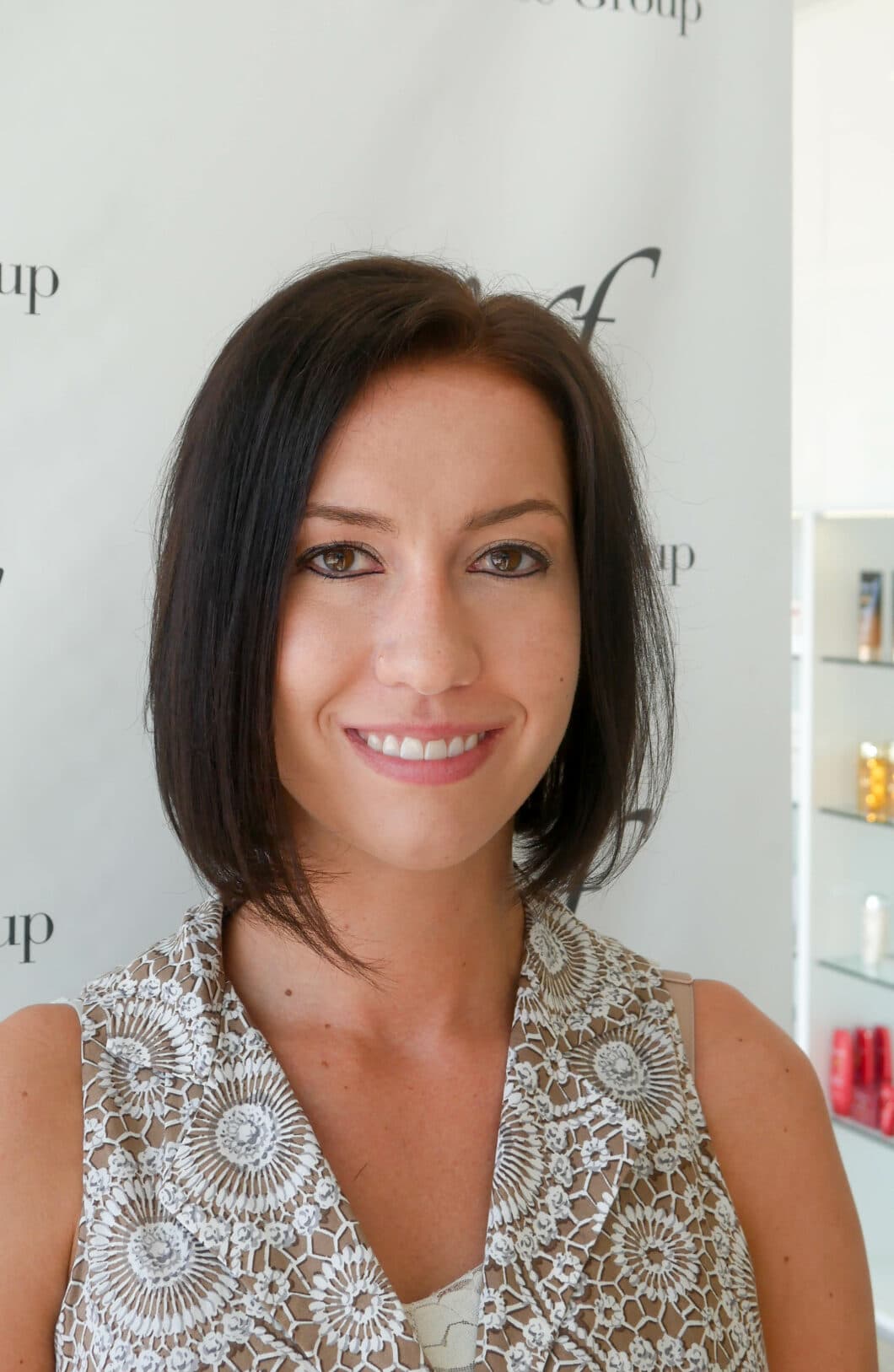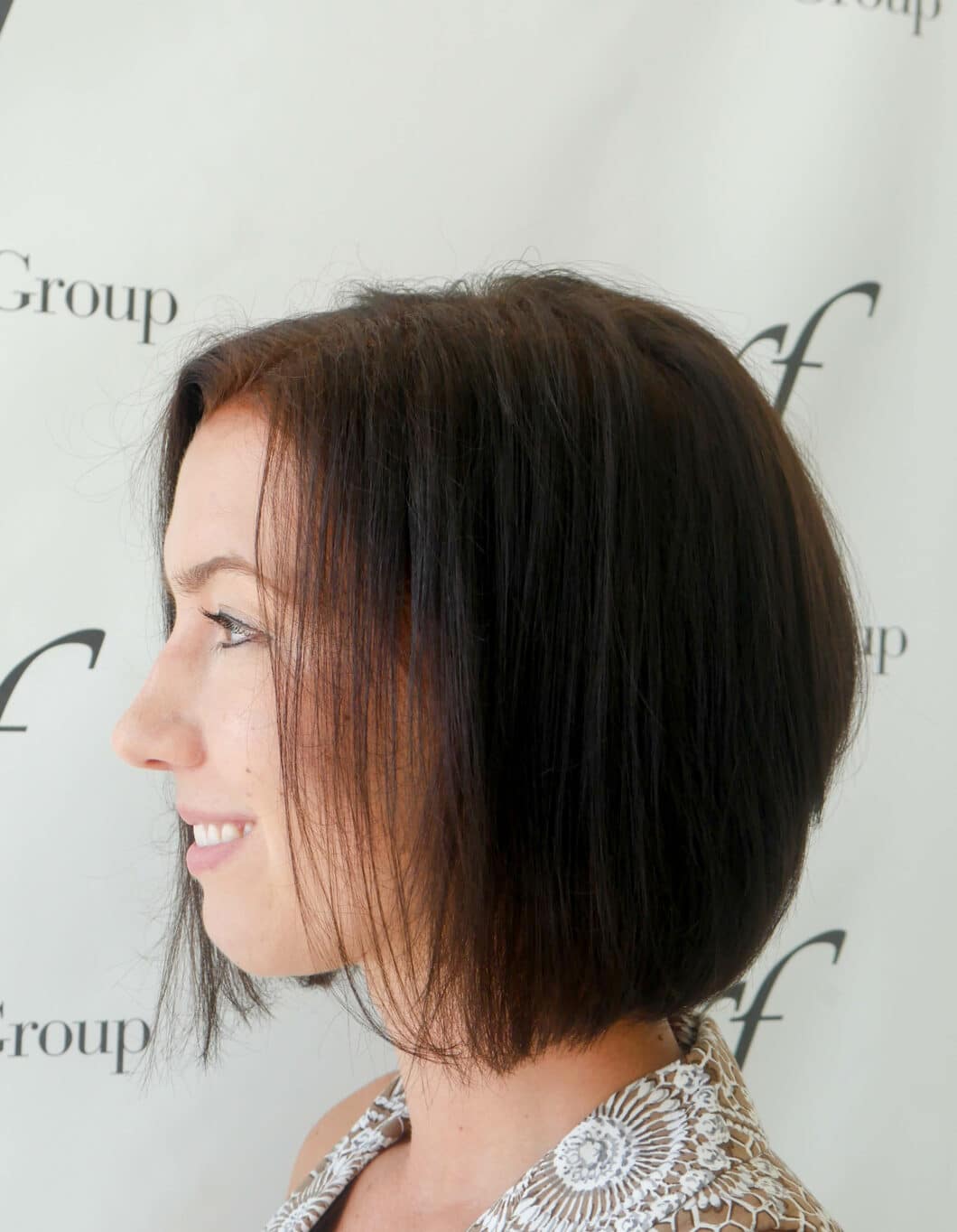 Ta-da! My shiny, new, refreshed hair! The whole process was fantastic. My stylist kept checking every step of the way to make sure I was comfortable, and I liked what I was seeing.
Clearly, my cut and color turned out wonderfully! I love it. Look at all that volume! Haha. The only thing I'm not 100% on was my conditioning treatments. I can't really tell yet if that did much, as my hair is generally pretty shiny and smooth after I get it colored. But if it stays like this for a while, I'll definitely recommend the conditioning treatments too. (I'll update in a couple weeks!)
The only thing I'm disappointed about with this experience, though, is that I was only able to come here once.
Before & After

However, if you happen to live in the Sydney area and haven't visited Marie-France Group for a cut or color, you can get $100 off your first hair color just by mentioning my blog! This is valid until April 30th. Call (02) 9247 9677 to make your appointment or click here for their website. Their Walsh Bay salon is in such a nice area too. I would suggest making an afternoon of it. Get spruced up and hit up one of the lovely waterfront cafes or restaurants! (Like I did, below!)
A big thank you to everyone at Marie-France Group. You were all so kind to me while I was here. I hope I will get to visit again one day!