Honest Review of Hotter Shoes for Heels and Sneakers
Hotter Shoes is a popular British shoe company that has 60 years of experience in the footwear industry. They now also have a US-based website that we can easily order from.
They have a fantastic range of fittings from slim, standard, wide and extra-wide… as well as a variety of sizes available including half sizes and wide widths. All of their shoes are made with Comfort Concept® which is lightweight, flexible soles filled with millions of air bubbles.
As someone who has super wide feet and values comfort… I am always looking for shoes that look nice but I can actually wear and walk in!
For this post, I am sharing my honest experience ordering and wearing Hotter Shoes for both their heels and sneakers. I'll review each pair of shoes I have, and then break down my shipping and recent return experience with Hotter Shoes. I'm sharing both the honest positives and negatives. I am also happy to answer any questions you may have in the comments section at the end of the post.
Donna Heels Review
The Donna Heels are a vintage-style heel made with suede and cushioned insoles. They feature a V-throat detail to prevent feet from feeling restricted and an almond-shaped toe box that provides plenty of room for toes.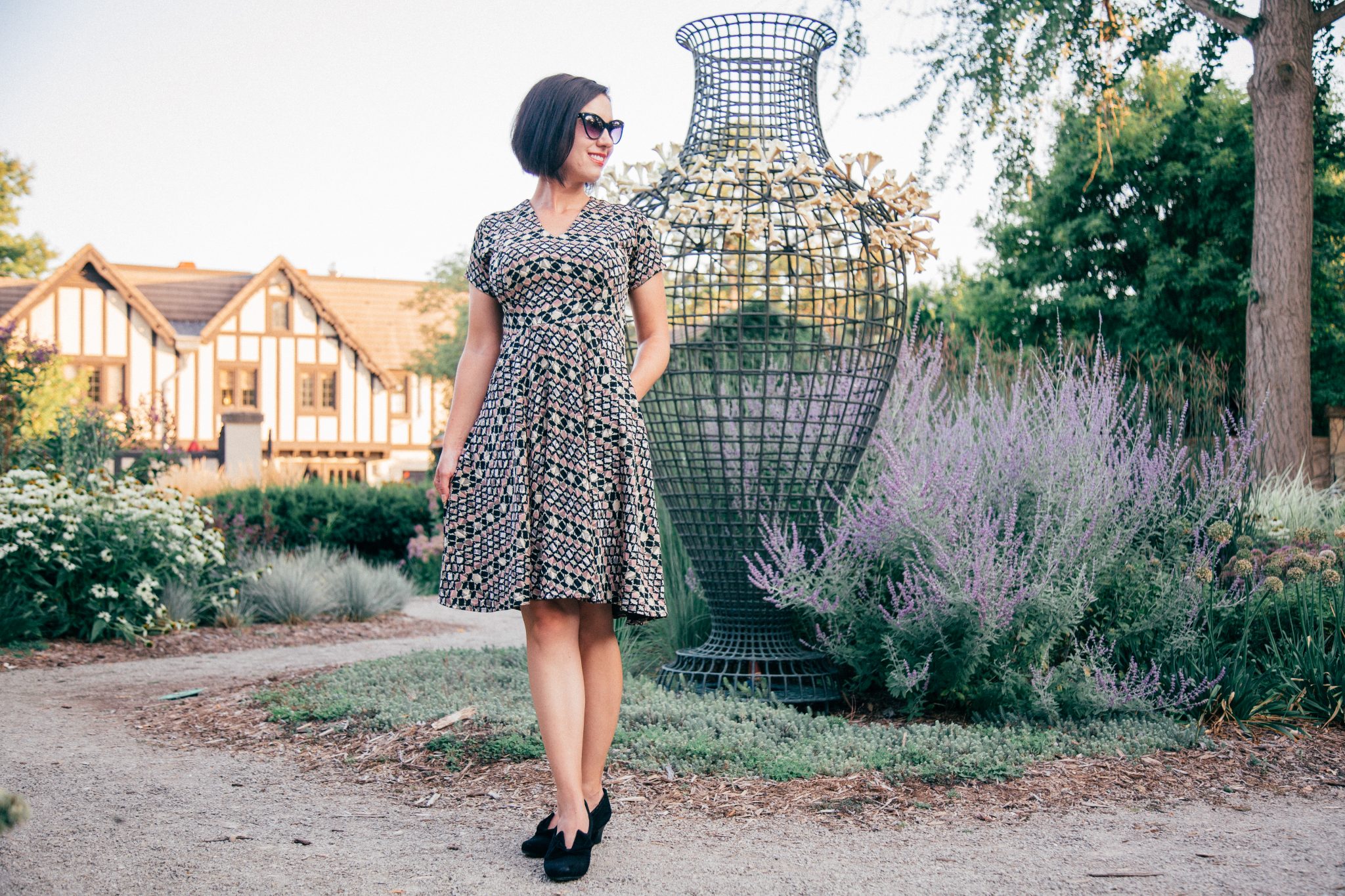 What I Like About the Donna Heels
Comfort – These are easily the most comfortable pair of heels I own. I can wear and walk in them all day with no discomfort.
Versatile – These heels go with a wide variety of outfits and will also be easy to pair with stockings and tights in the winter.
Quality – I've had them for about a month now, and will update this post as I wear them more this winter. So far, these shoes are holding up well and appear to be made very well.
Lots of room in the toe box! – This is the only pair of heels I own that do NOT squish my toes. They are incredibly roomy and comfortable.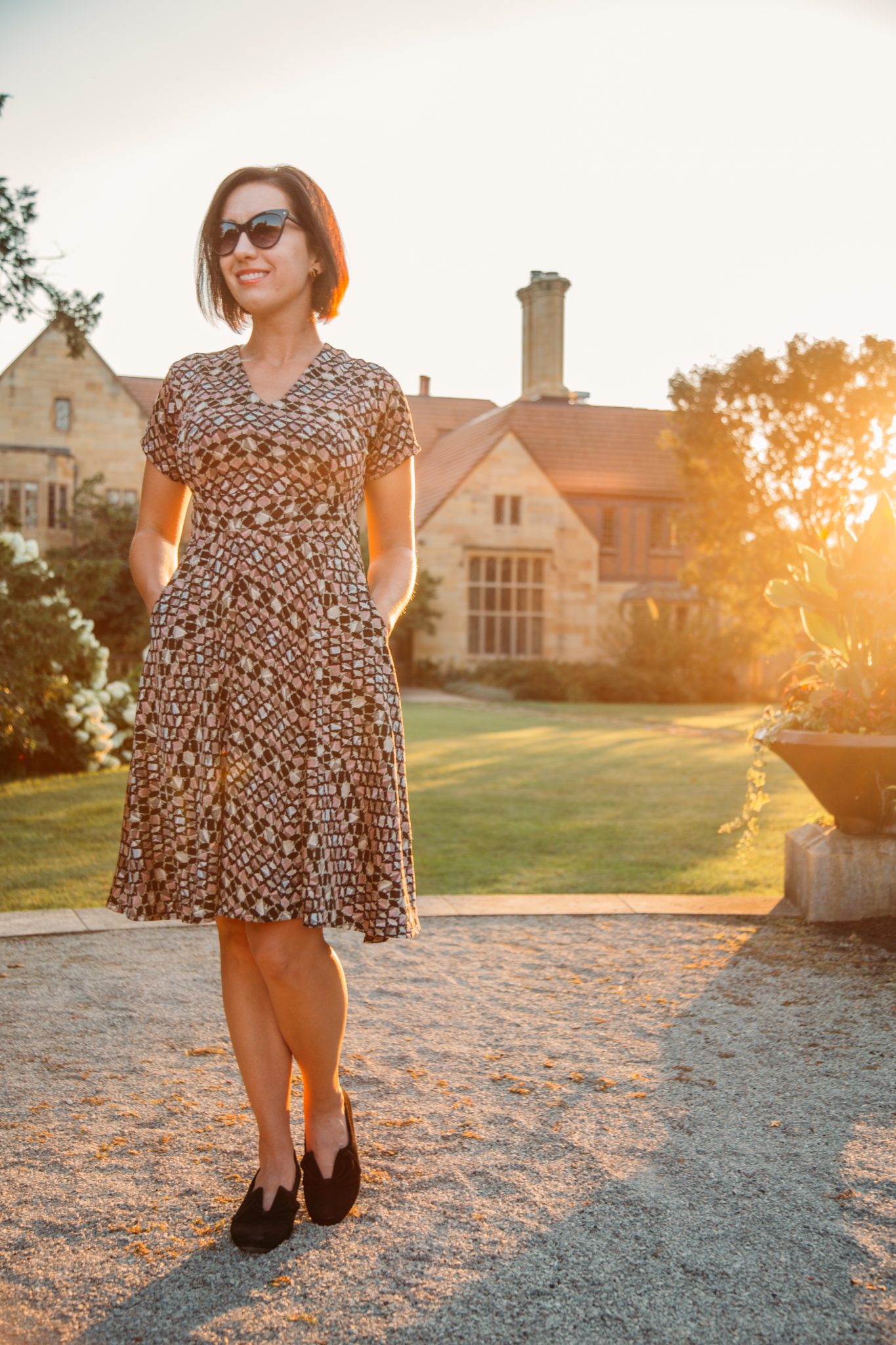 What I Don't Like About the Donna Heels
They run large – This isn't necessarily a bad thing, but it is worth noting. I'm typically a size 8 and wide width, but for these heels, I sized down to a 7 wide, and I still have plenty of room in them.
They scuff easily – Again, this isn't necessarily a knock on these particular shoes – suede shoes do tend to scuff easier no matter who makes them.
Verdict
I really like the Donna Heels and will absolutely be ordering another pair of heels from Hotter Shoes. They are SO comfortable, and it's fantastic that they fit my wide feet. I've never had a pair of heels that were this accommodating to my wide feet!
Molly Shoes Review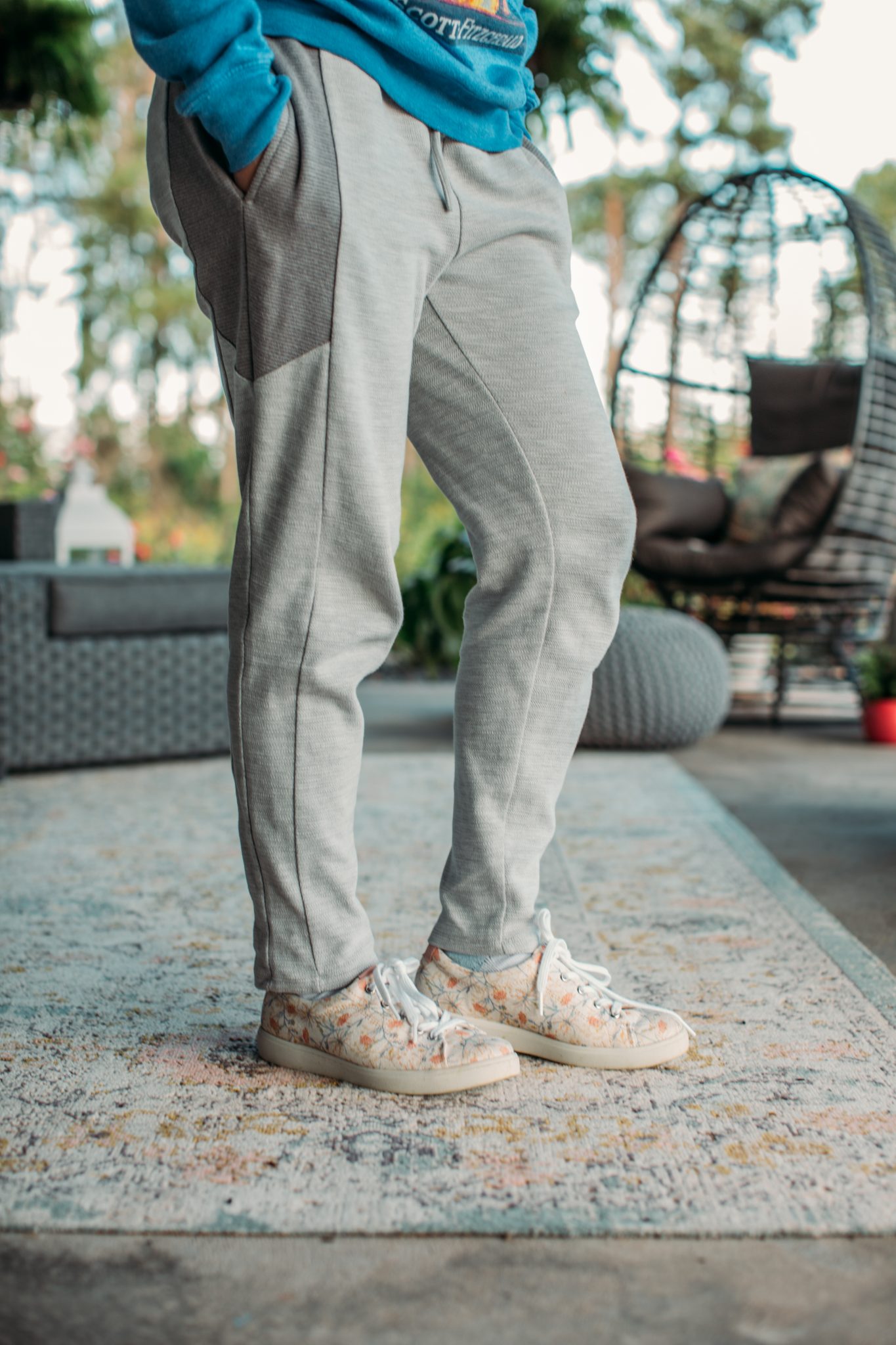 The Molly Shoes are crafted from Natural Canvas and are finished with a leather and nubuck trim. They come in a few different colors and prints and come in standard and wide widths.
What I Like About the Molly Shoes
They're cute! – I love the cute floral pattern on these sneakers.
Nice and wide – Again, I'm really impressed with how wide these sneakers are. I can comfortably wear them with thick socks.
Cushioned sole – The cushioned soles in these sneakers are fantastic!
What I Don't Like About the Molly Shoes
The back digs into my heel – When I first got these sneakers, the back would dig into my heel and leave blisters. This isn't an uncommon issue with me (maybe I have weird heels?). A lot of my sneakers and flats have done this to my heels. However, I figured after wearing them and "breaking them in" for a month+ this would no longer be an issue. However, I've had them since May and have been wearing them on almost a weekly basis, and this is still an issue. I can't wear these sneakers without thick socks or they'll rip apart my heels…
They get dirt easily – This, of course, goes for any light-colored canvas shoe. It's not a knock on this particular pair. I do, however, prefer my Keds for this reason, as I can just through them in the washing machine without any issues.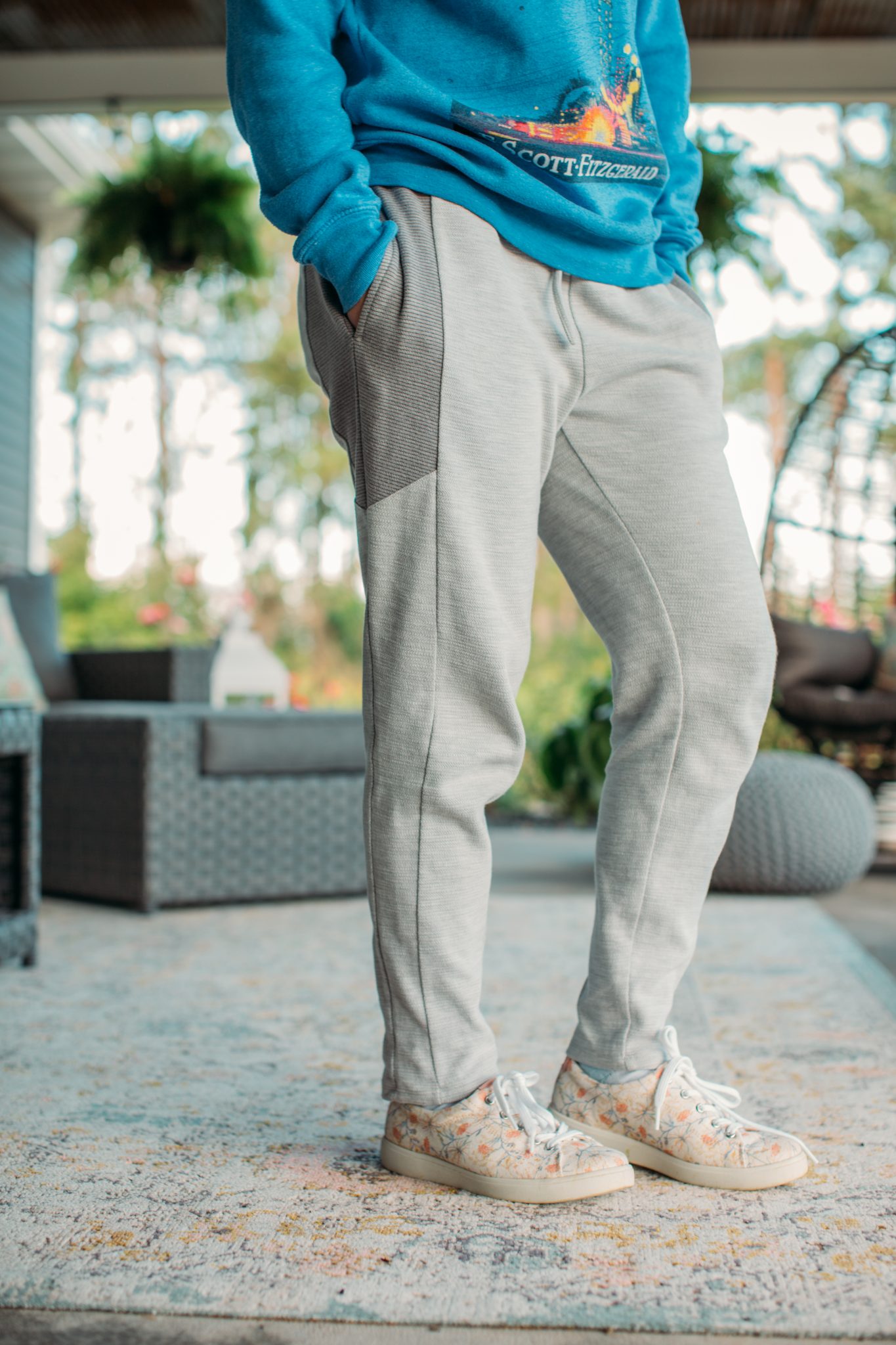 Verdict
These shoes are super cute and comfortable – except for the heel issue. I can't recommend these sneakers because of that. I also will be a bit hesitant to order sneakers from Hotter again for this reason. I'll continue to wear these sneakers, but I really wish I didn't have to wear them with such a thick pair of socks.
Shipping and Return Experience with Hotter Shoes
I had ordered my Hotter Shoes just as COVID started to get bad (in March). So, shipping took a really long time (over a month). However, ALL of my orders took a long time during this period.
Return Experience
I also ended up returning my Donna Heels as the size 8 was just too large for me. It took 2 months for my size 7 to reach me. (I returned them in early June and received my size 7 heels in early August).
I do, of course, understand that this is a difficult time for all businesses. But I want my readers to be aware of the shipping and return delays I experienced, so you can plan accordingly if you decide to order from Hotter Shoes in the midst of COVID.
Overall Verdict of Hotter Shoes
I like Hotter Shoes. I will absolutely get heels from them again as they are incredibly comfortable. The wide variety of sizing and fits are fantastic as well. (I also have my eyes on this super cute pair of rain boots next!)
However, I likely won't be ordering sneakers from them again, as the heel portion is just too stiff for me to wear with low cut or thin socks.
It's also worth noting, that in the midst of COVID, shipping and returns are taking a really long time to get to the US. If you are ordering these shoes for a specific event, you will need to plan accordingly.
Have your ever bought shoes from Hotter Shoes? Let me know in the comments!
Read next: Styling Minnetonka Moccasins from Daily Wear to a Travel Outfit
*Thank you to Hotter Shoes for gifting me these products and for sponsoring this blog post. As always, all opinions are my own, and I am never compensated for a positive review.
*Disclosure: some of these links are affiliate links. Meaning, if you click a link and make a purchase, Have Clothes, Will Travel gets a very small commission at no extra cost to you. Thank you for supporting the brands that make this blog possible!