"I'm Moving" (Again) Outfit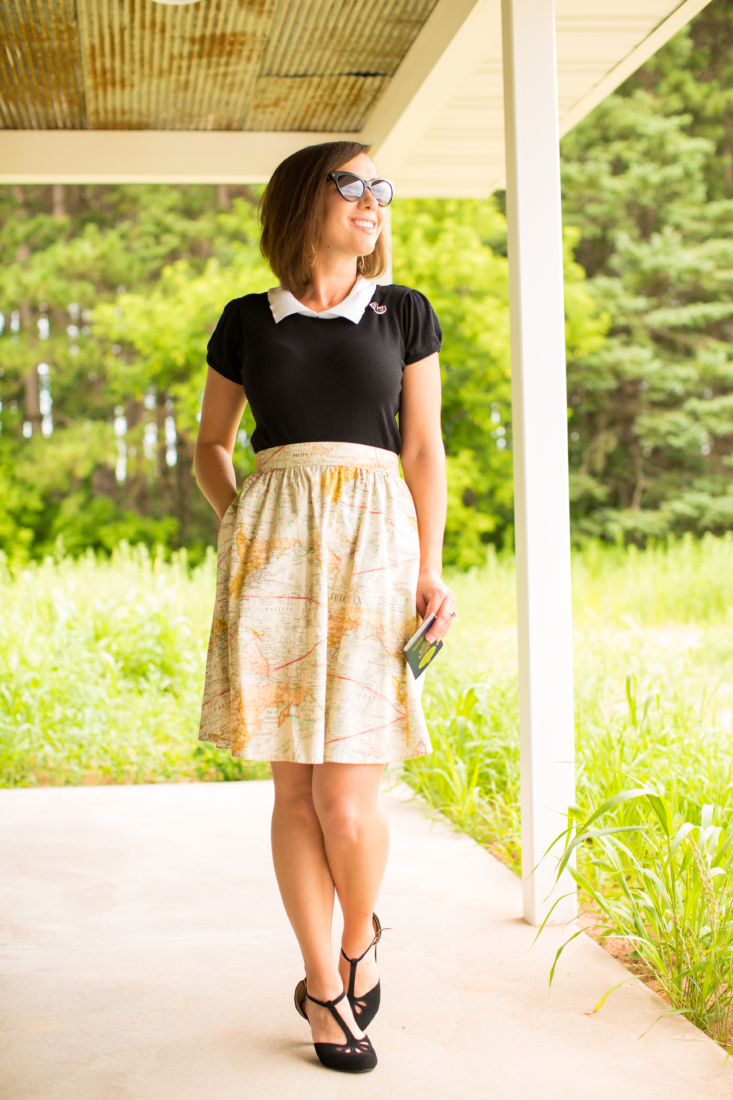 Skirt (Sold out. Similar here and here.) | Top | Heels | Pin |Sunglasses c/o*
Here we go again…moving across the world and such! Which means I have to break out my map skirt once again! Not that I don't wear this skirt when I'm NOT moving, it's just sort of become a tradition to wear it and feature it on the blog when we have a big move coming up.
If you missed all the details on our latest move, click here. We're actually going to be flying out this afternoon.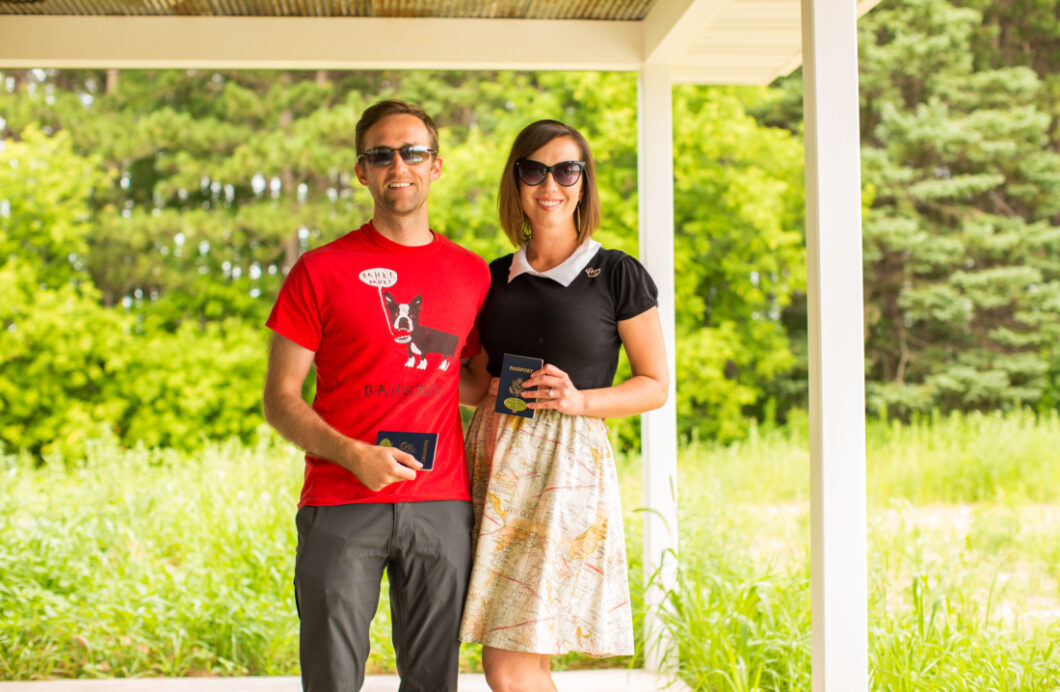 But anyways, now that I've explained why this skirt is on the blog once again, let's talk about this outfit! First up, I absolutely adore this top I recently ordered. It's perfect for tucking into skirts and also for pairing with jeans. It's one of the best purchases I've made this year. (It's also true to size.)
The next best purchase I've made recently is definitely these black heels! Oh my goodness! They are so comfortable. I bought them for a wedding we recently attended. I wore them straight out of the box to the wedding and they were comfortable for the entire ceremony and then reception! I can't recommend them enough. One thing to note, though, I do have pretty wide feet and even I have some room to spare with them. If you have narrow feet, these would likely be too wide for you.
Next up, I've mentioned my obsession with black swans a few times on the blog. So, when I saw Lace & Whimsy was making black swan pins…I couldn't resist. I love that this pin has dual pins with rubber backings. That way it stays in place, and it's comfortable to wear. Kathy, the owner of Lace & Whimsy, also designed my blog header! She's incredibly talented. Click here to check out her shop.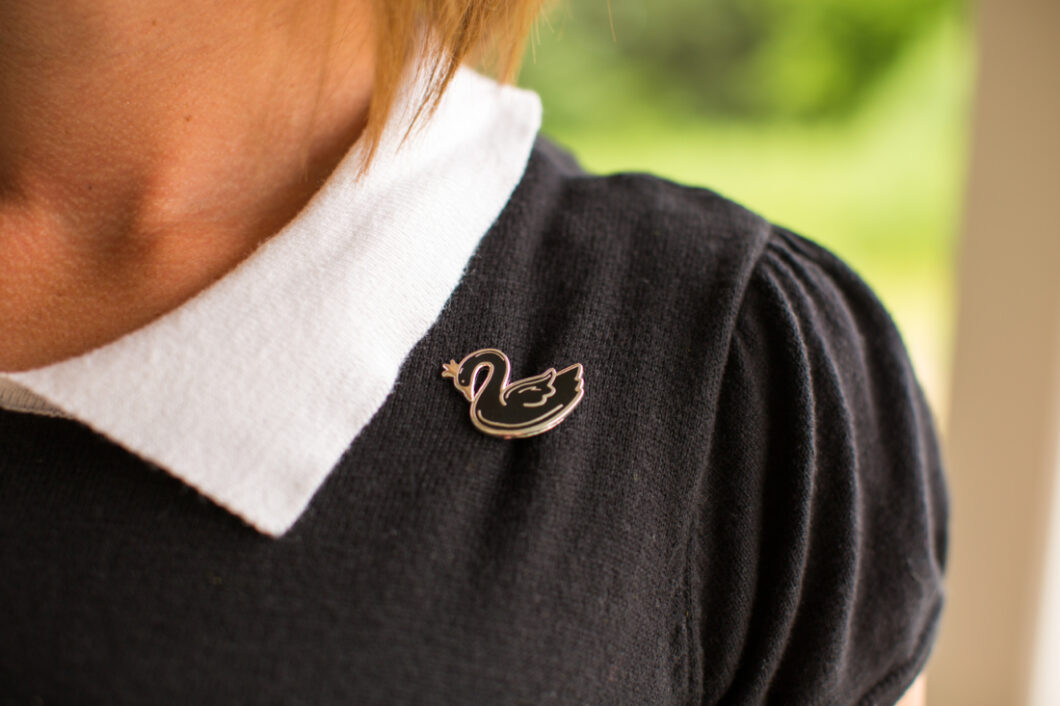 So, basically, every bit of this outfit I'm absolutely in love with! Unfortunately, this map skirt appears to have been discontinued (I've had it for a few years already). But I've linked to some similar options at the bottom of the post.
If you're not already, follow me on InstaStories or Snapchat to see the photos I share of Moscow once we arrive. I'll be posting photos there this week, and then to the blog the week after.
What are some of your favorite online purchases you've made recently? Let me know in the comments!
Where to find it:
Skirt (Sold out. Similar here and here.)
Top: Unique Vintage
Sunglasses: Polette c/o*
Pin: Lace & Whimsy
Heels: Amazon

*Disclosure: some of these links are affiliate links. Meaning, if you click a link and make a purchase, Have Clothes, Will Travel gets a very small commission at no extra cost to you. Thank you for supporting the brands that make this blog possible! I am also a participant in the Amazon Services LLC Associates Program, an affiliate advertising program designed to provide a means for us to earn fees by linking to Amazon.com and affiliated sites.
*c/o = courtesy of, meaning the company gave me the product to be used on my blog, and I did not pay for it. All opinions are my own, and I am not being compensated for a positive review.