Visiting Iwatayama Monkey Park & Arashiyama Bamboo Grove in Kyoto
Iwatayama Monkey Park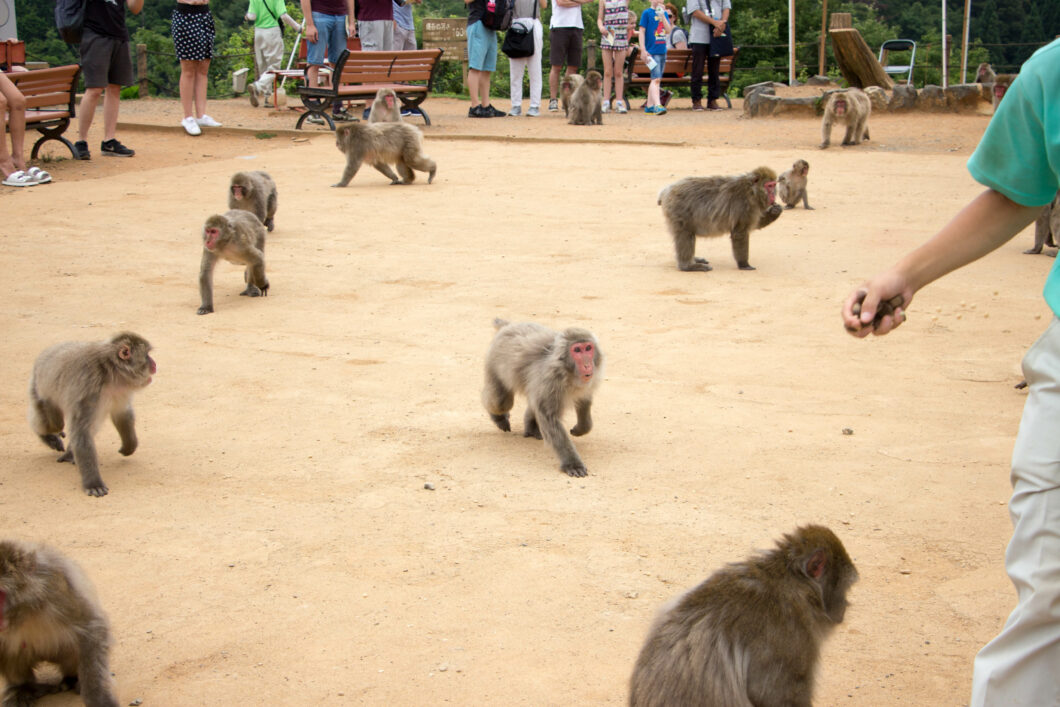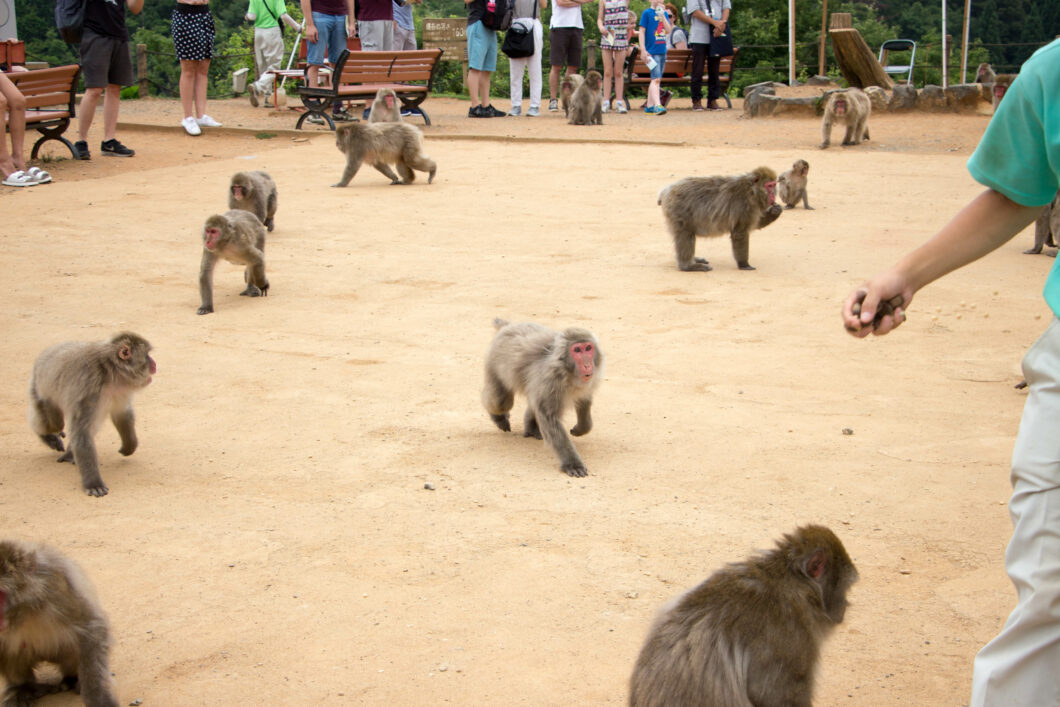 If you're not a fan of monkeys, this is not the post for you! And just a warning: this post isn't going to have many words, but there are certainly a lot of funny monkey photos! (I also have a few photos from the Arashiyama Bamboo Grove if you get tired of the monkeys.)
Arashiyama is a district on the western outskirts of Kyoto, and it is where the bamboo grove and monkeys are. The monkey park is called Iwatayama Monkey Park, and is where about 170 Japanese macaques (a.k.a. snow monkeys) live. They're wild monkeys, but they have regular feeding times at the park and you can purchase snacks to feed them as well. If you're visiting the monkey park, be prepared to walk up the side of Mt. Arashiyama for about 20-30 minutes! I was not prepared for this, haha. But the views were awesome! (And you do have to pay to walk up to the park…I think it was about 500 yen a person.)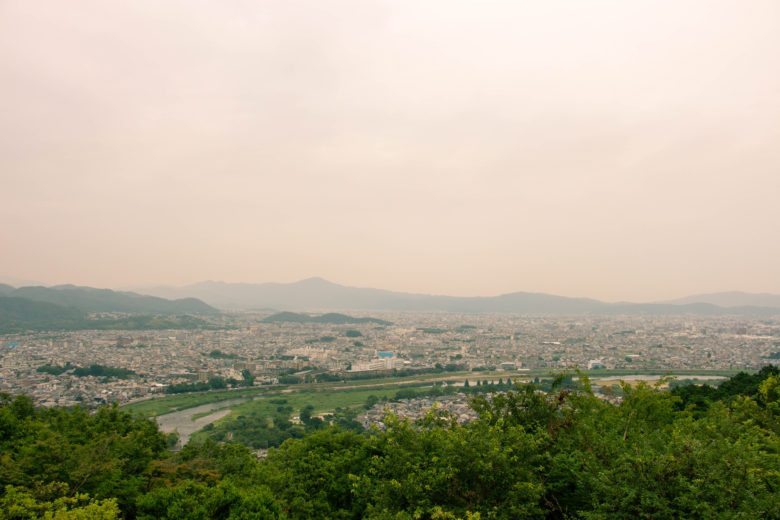 One of the monkeys recently had a baby too, it was cutest little guy ever! They were so fun to watch!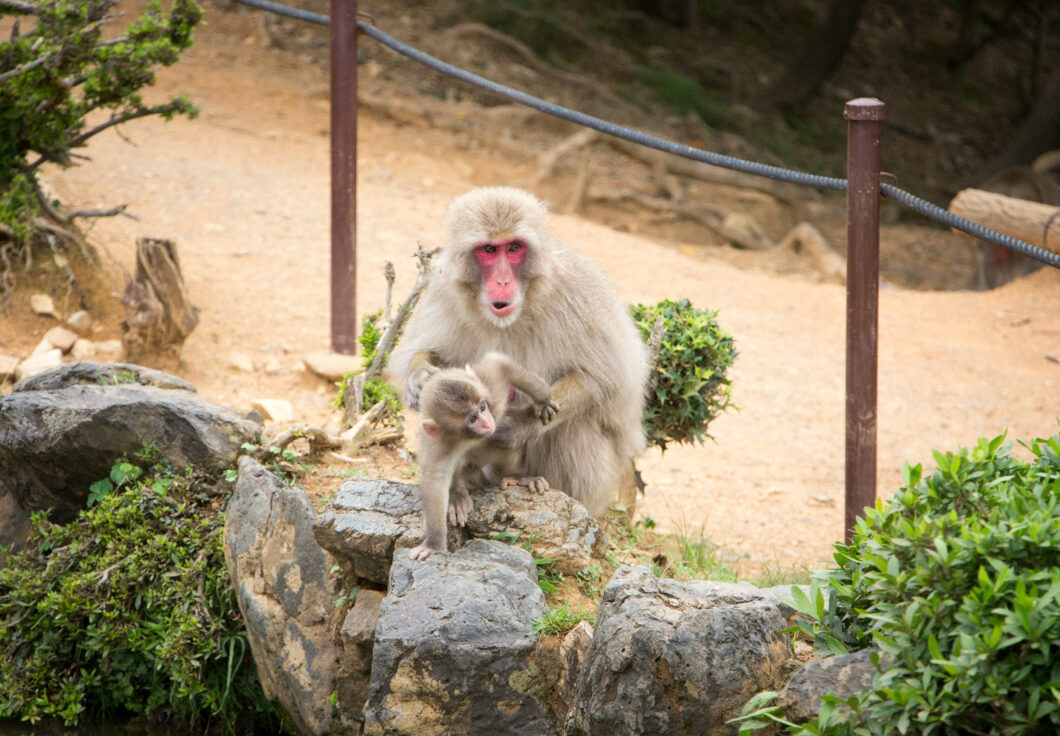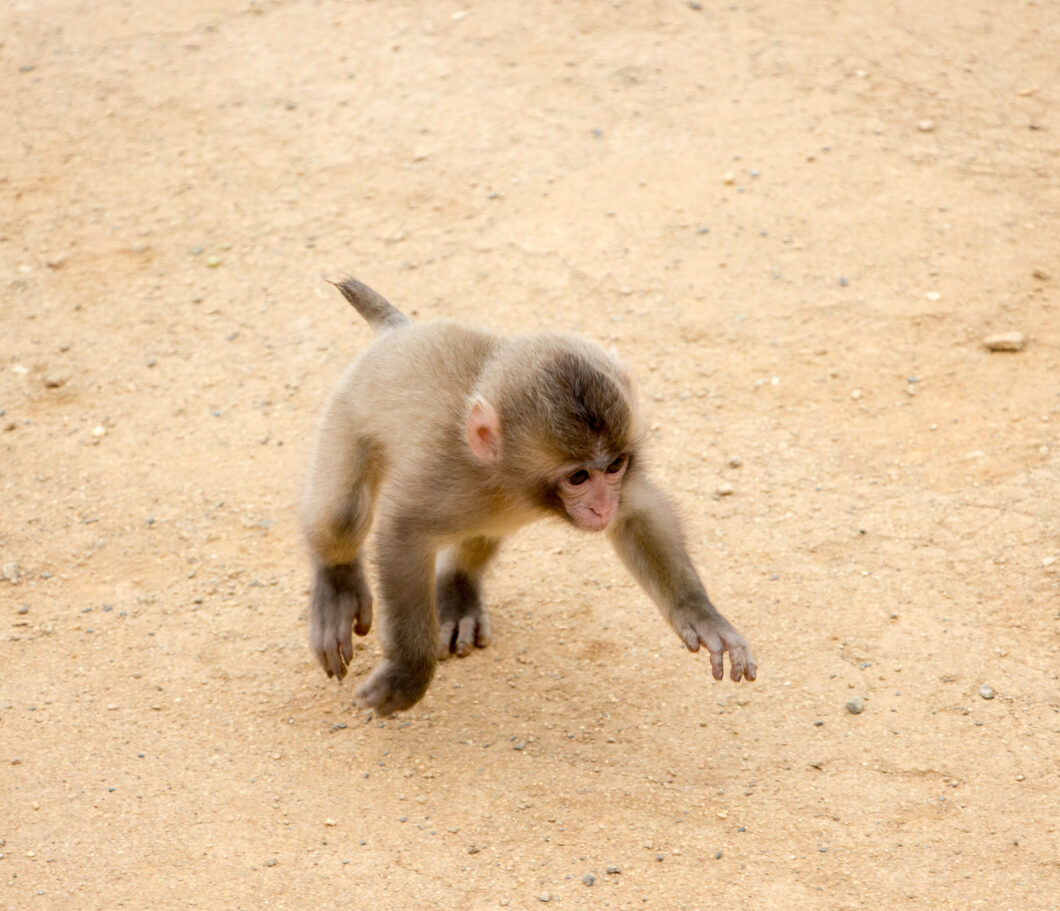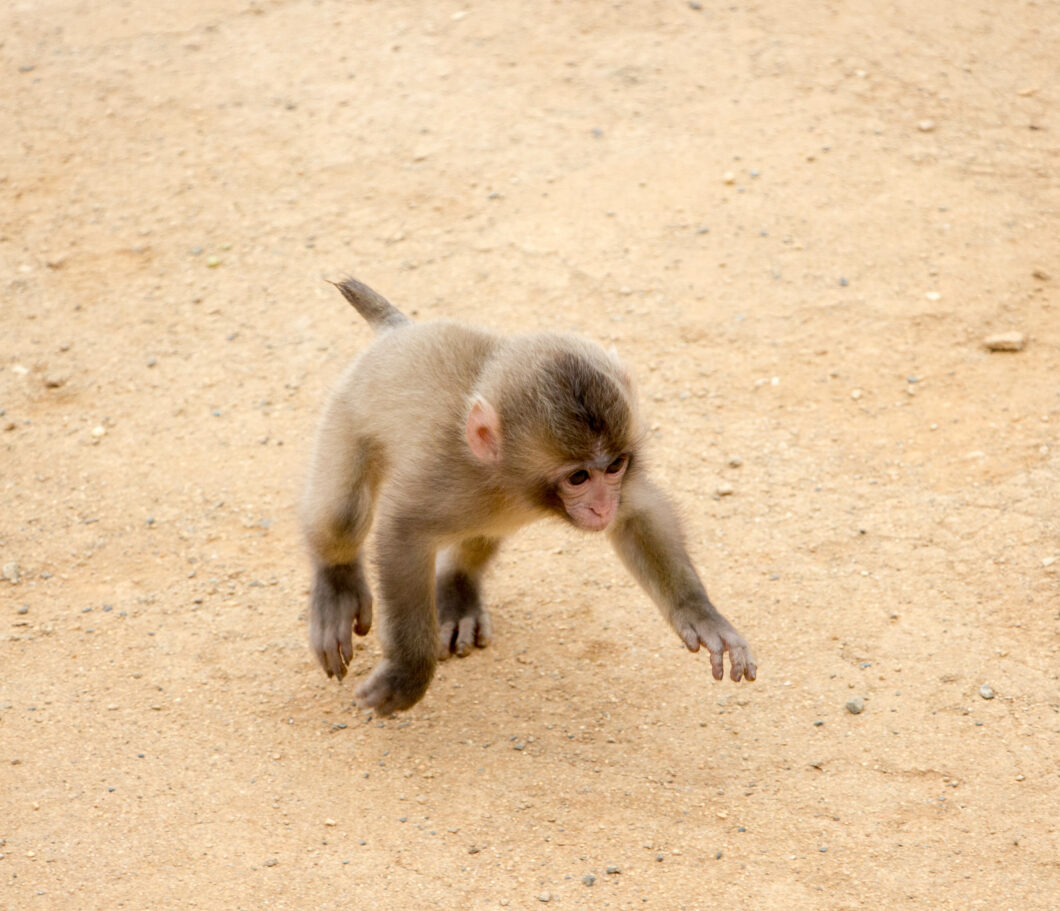 One of the monkeys also was quite the trouble maker. He would jump into this little pond, and then he would try to pull all of his friends into the water. Haha. I could've watched these goofballs for hours! (Well, actually, I did.. come to think of it, haha.)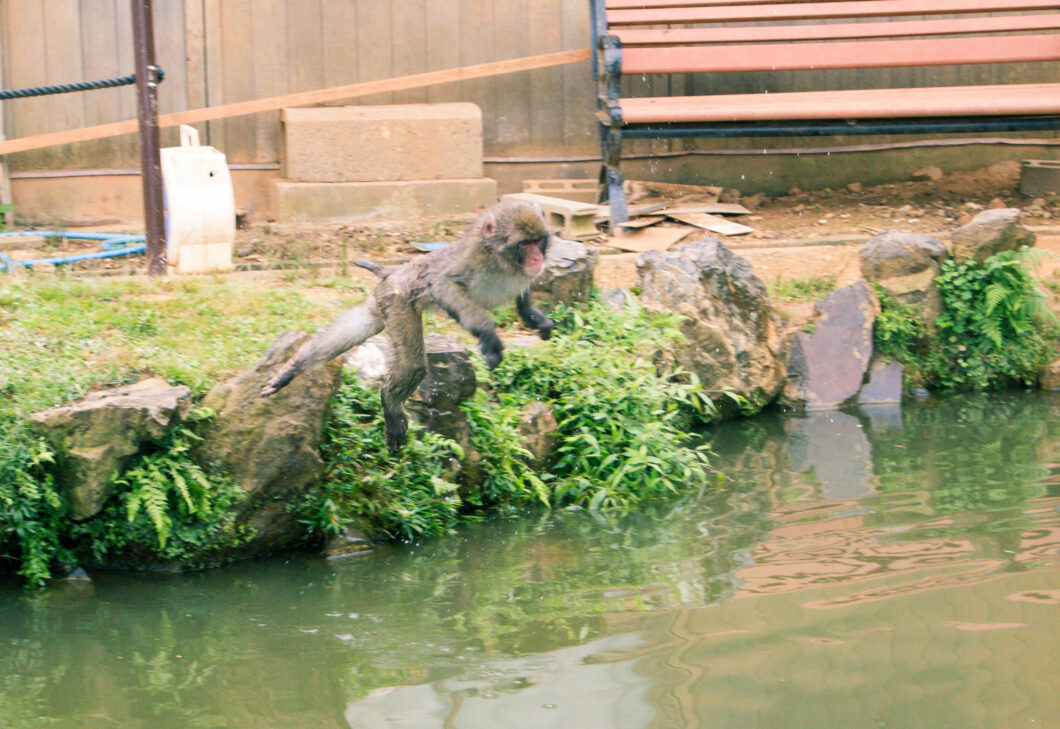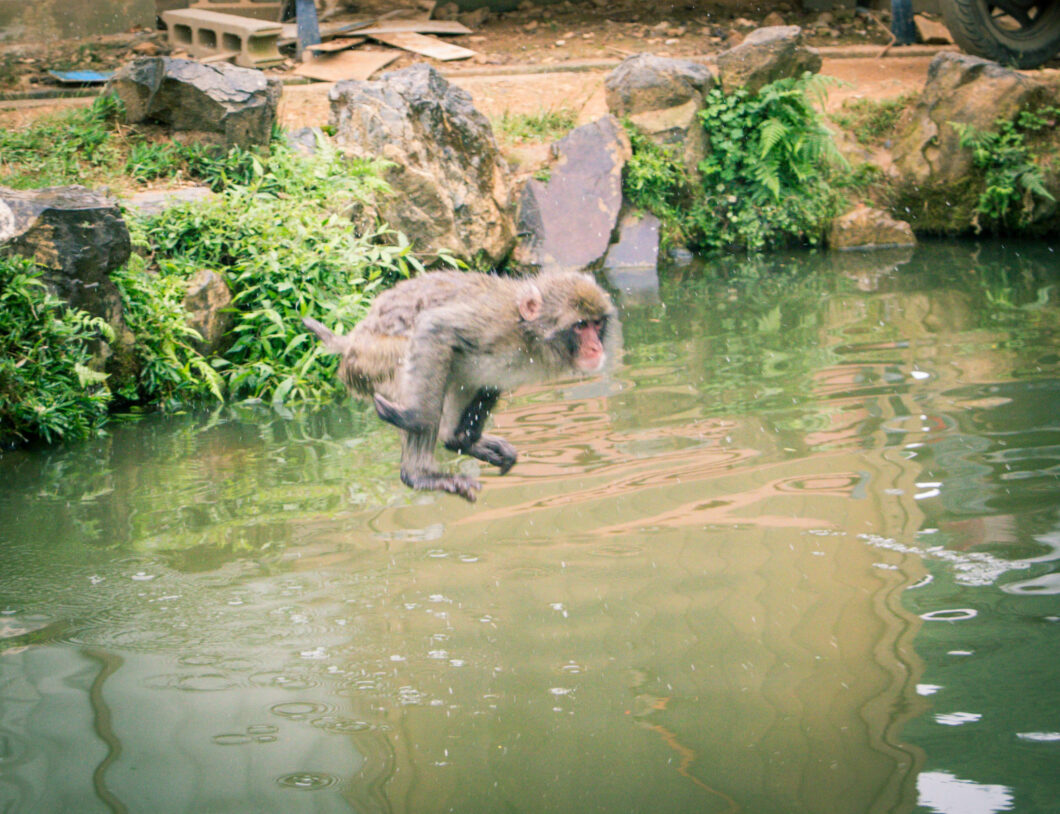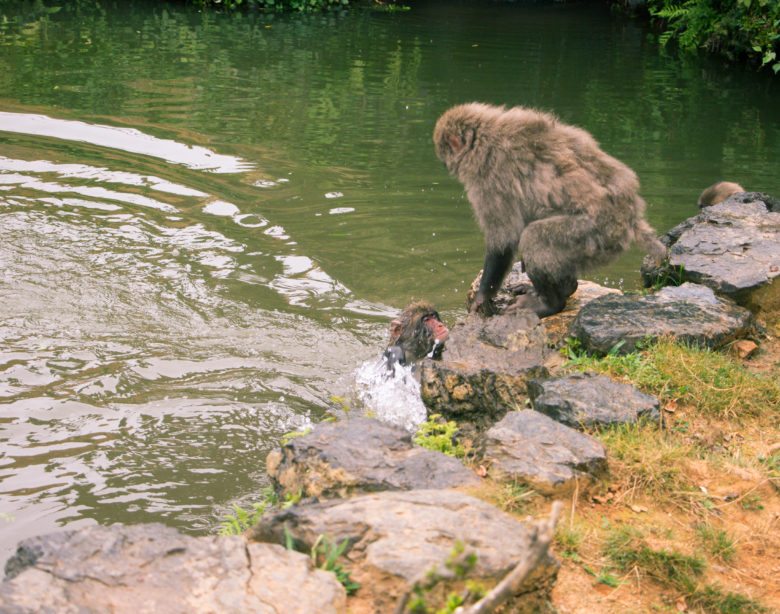 There was also lots of bug picking going on! Haha.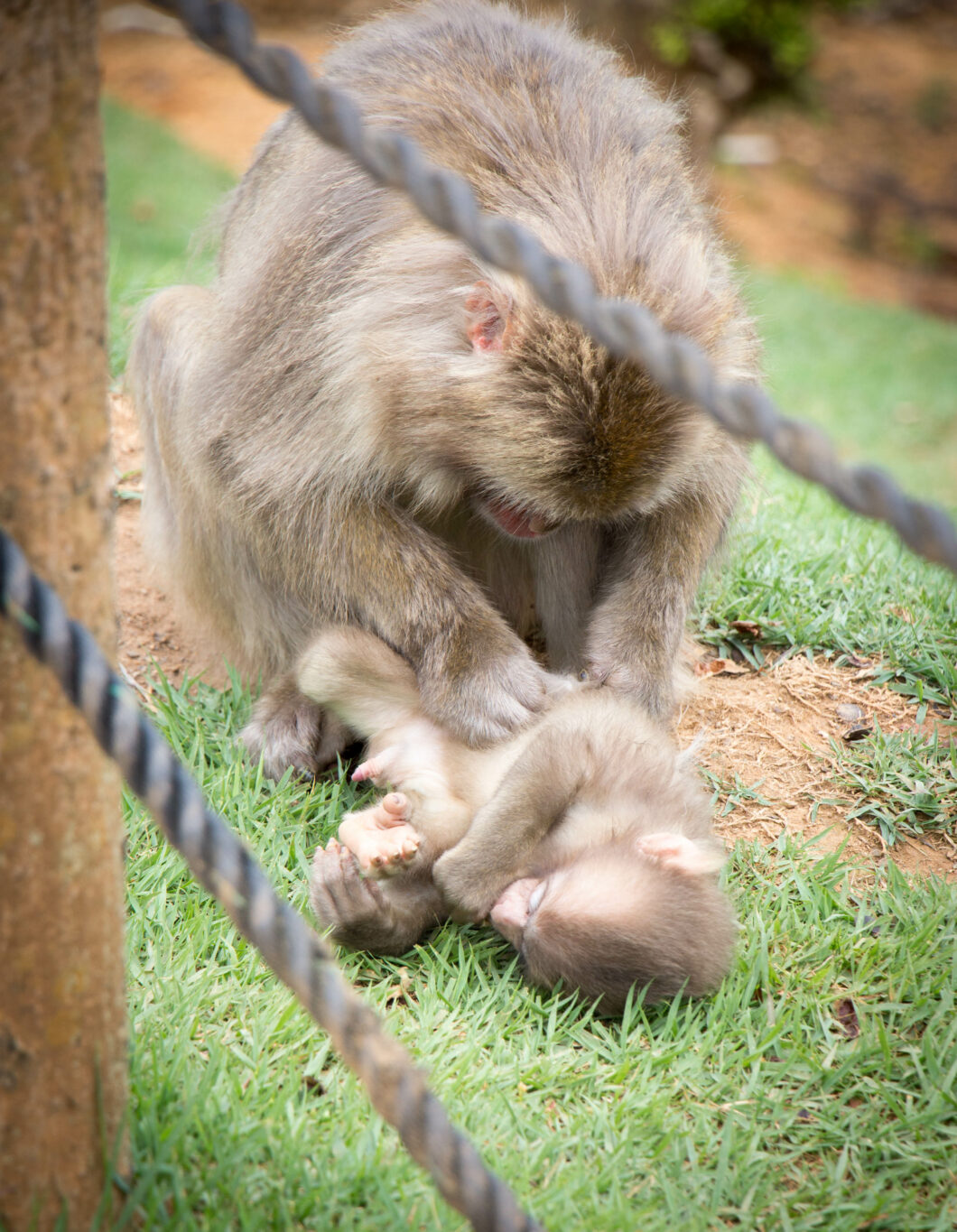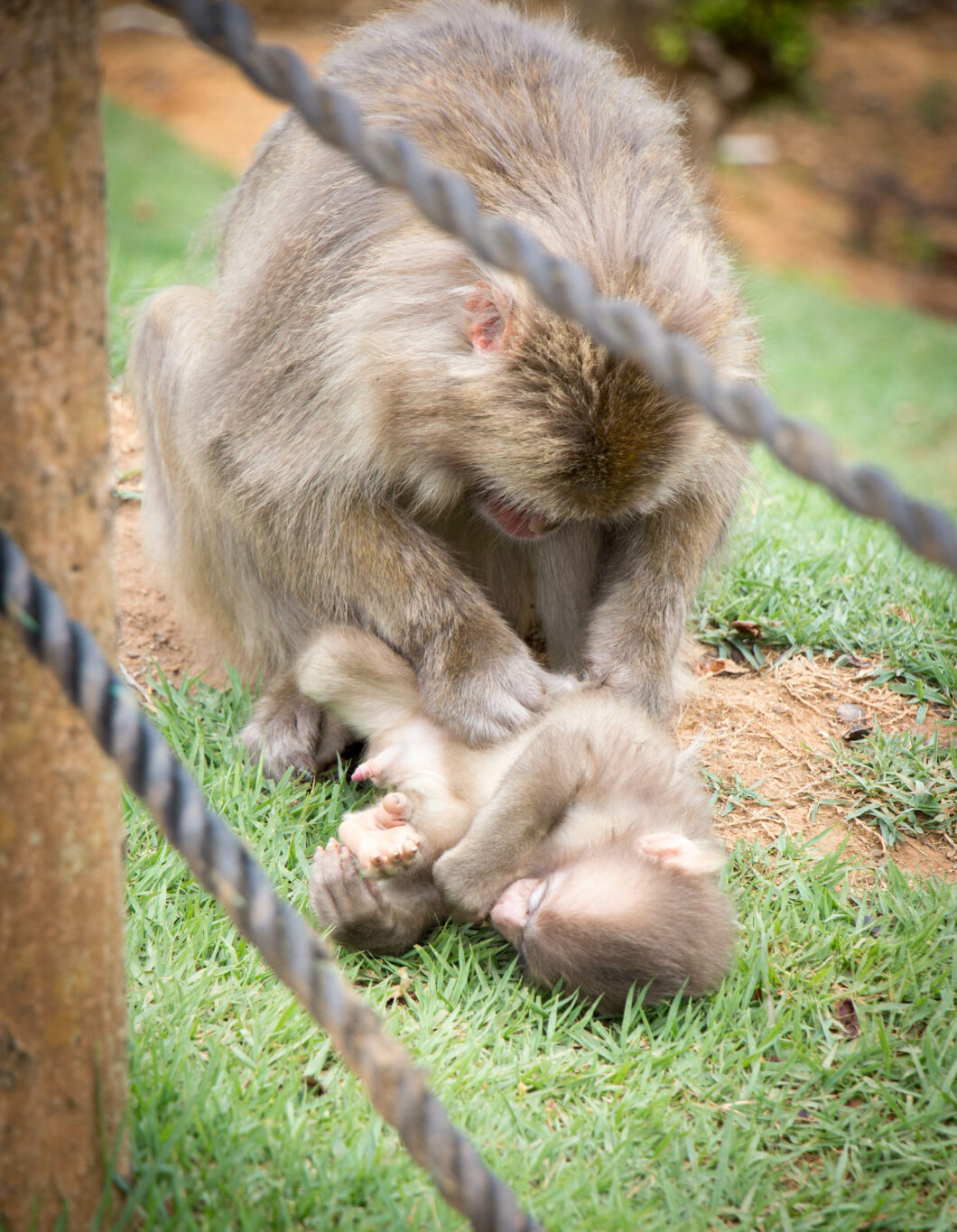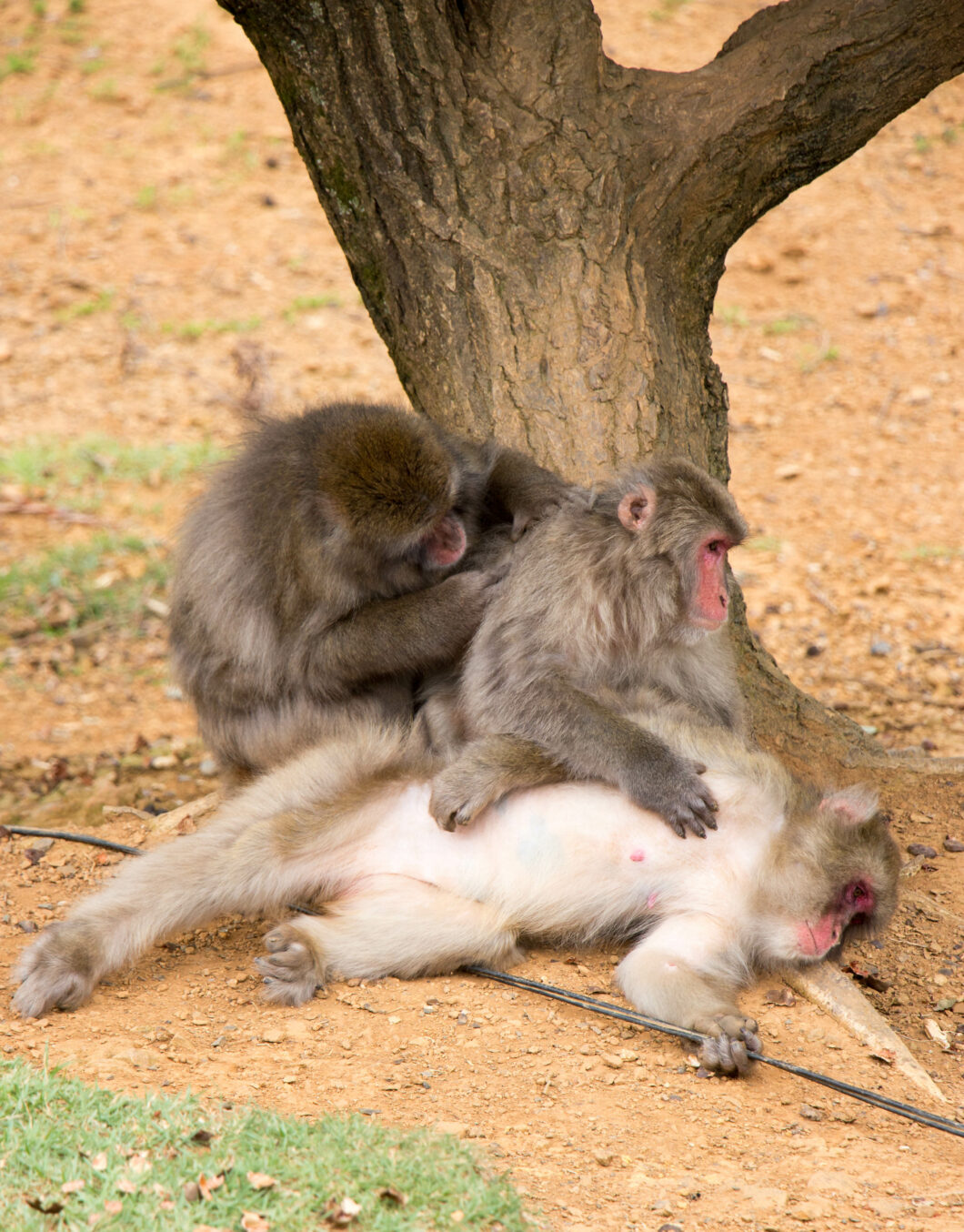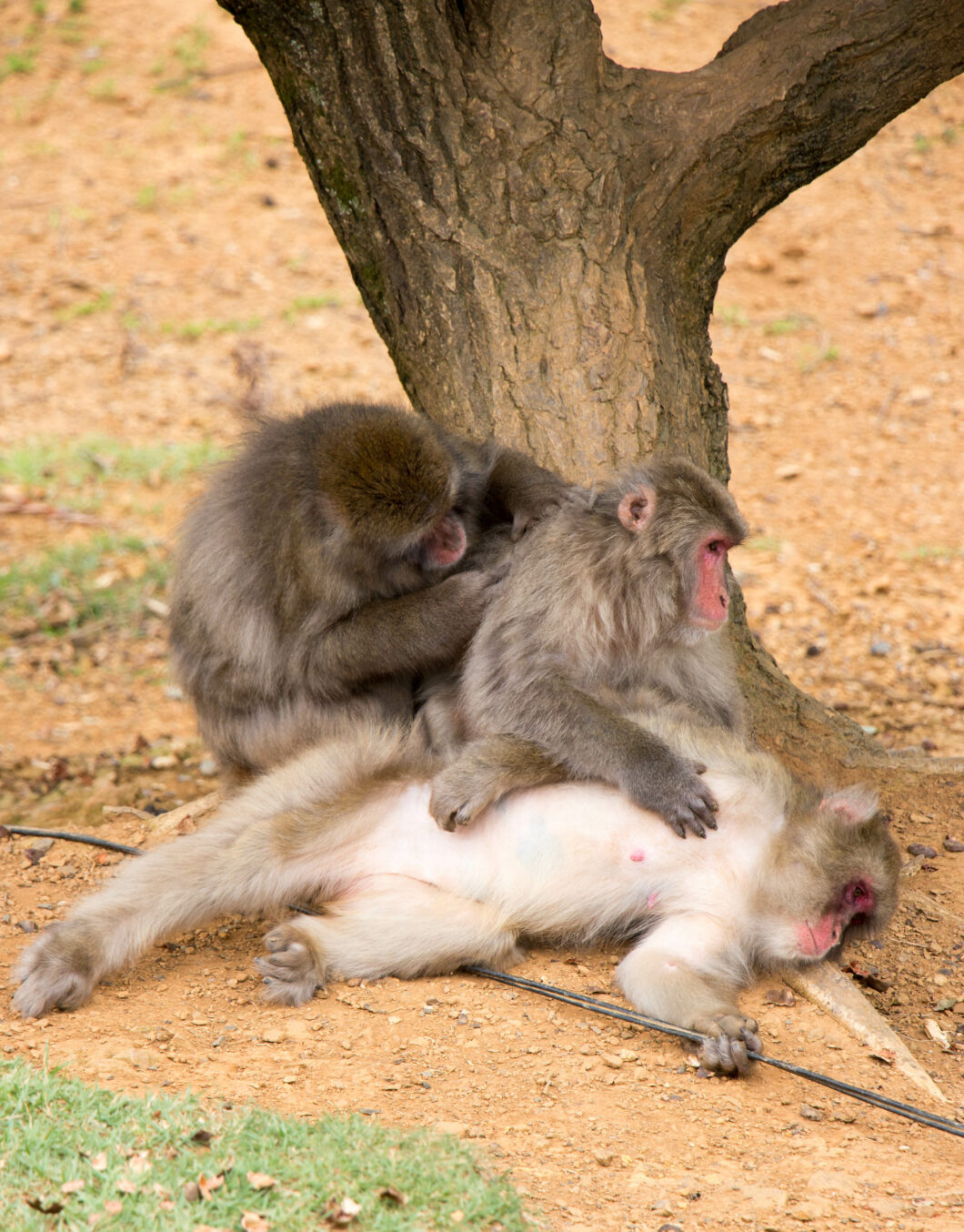 And while you are not allowed to touch the monkeys. Every once in a while, they would try to touch you, haha. And you couldn't show them any food, as they would try to steal it then!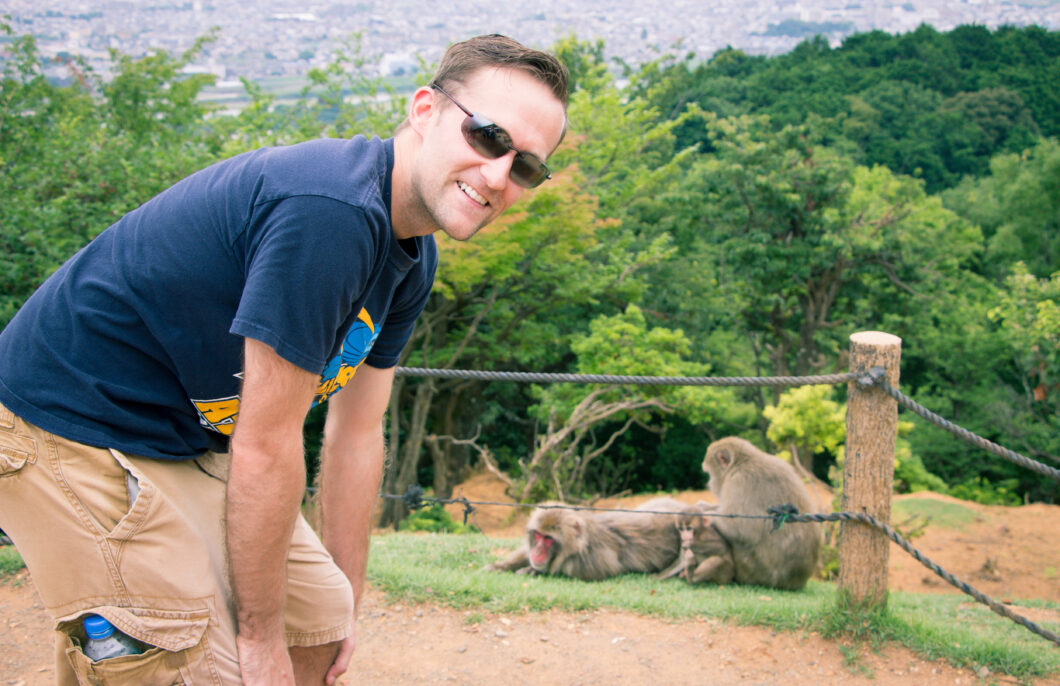 I'll show a few more photos off from the monkey park before I show some of the bamboo grove photos. You can click here for more information on Iwatayama Monkey Park, and just click on the photos below to make them full-sized.
Arashiyama Bamboo Grove
The Arashiyama Bamboo Grove was about a 15-20 minute walk from the mountain where the monkeys are. The bamboo grove itself was gorgeous! However, we were there on a weekday…in summer (not high tourist season by any means)…and holy smokes were there a lot of people! It was almost impossible to get a good photo of the paths going through the bamboo…as the swarms of people just didn't allow it. But I do have a couple photos to share! 🙂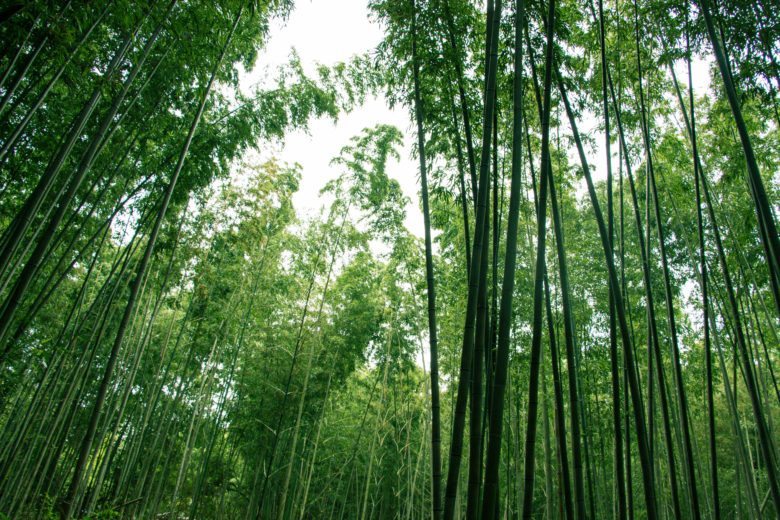 I did manage to get a photo of my husband when there was no one else in the shot! Yippee!
And we waited for a gated area off to the side of the trail to take a photo of me.
We also visited Tenryu-ji Temple, inside the bamboo grove. It was beautiful! And not quite as crowded as the roads going through the grove. The photo below is from the inside of the grounds of the temple.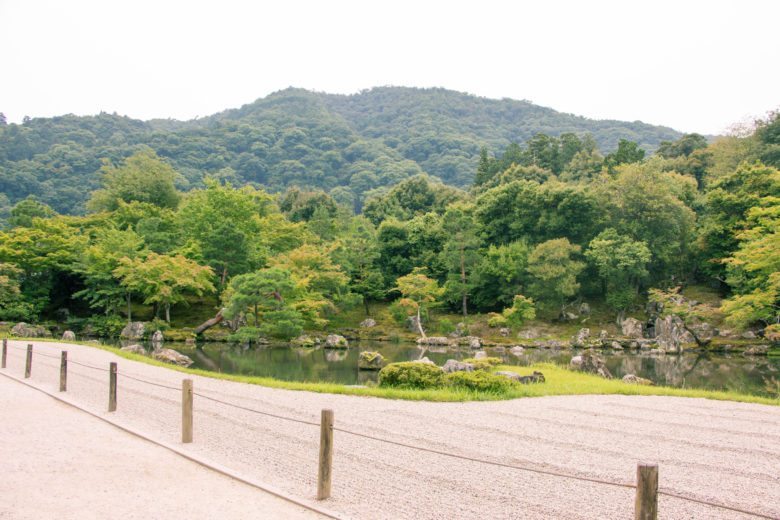 I'll end this post with just a few more photos of Arashiyama. You can click here for more information about the area.
So, who else enjoys monkeys and bamboo? Haha. And what was your favorite photo out of the bunch? Let me know in the comments!

Click here to see my outfit post from the monkey park and bamboo grove.