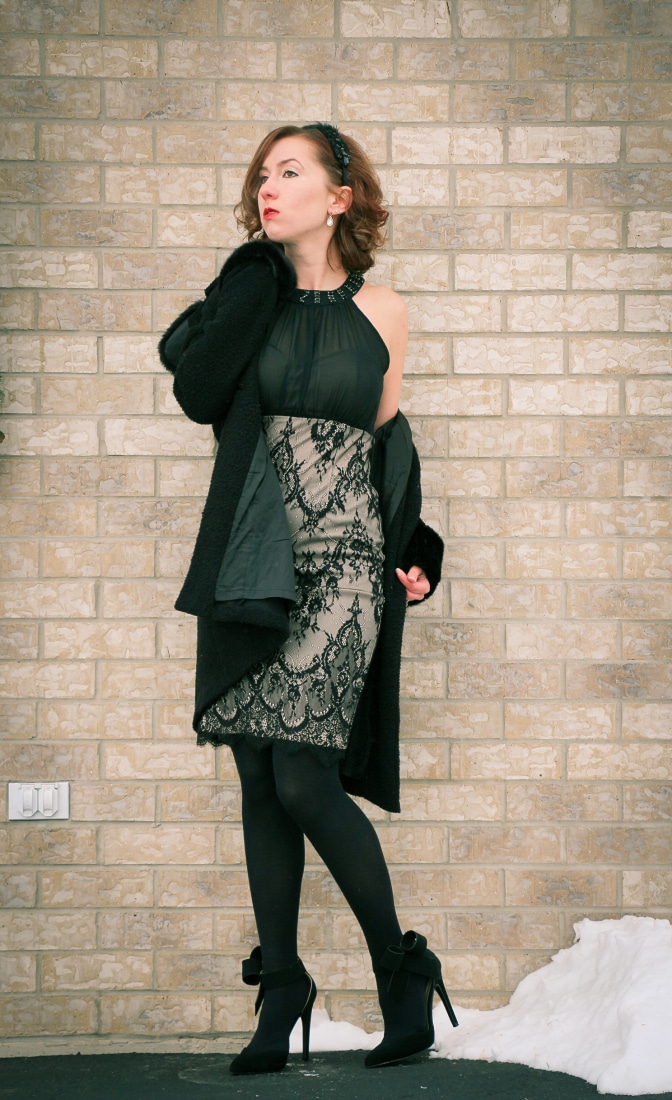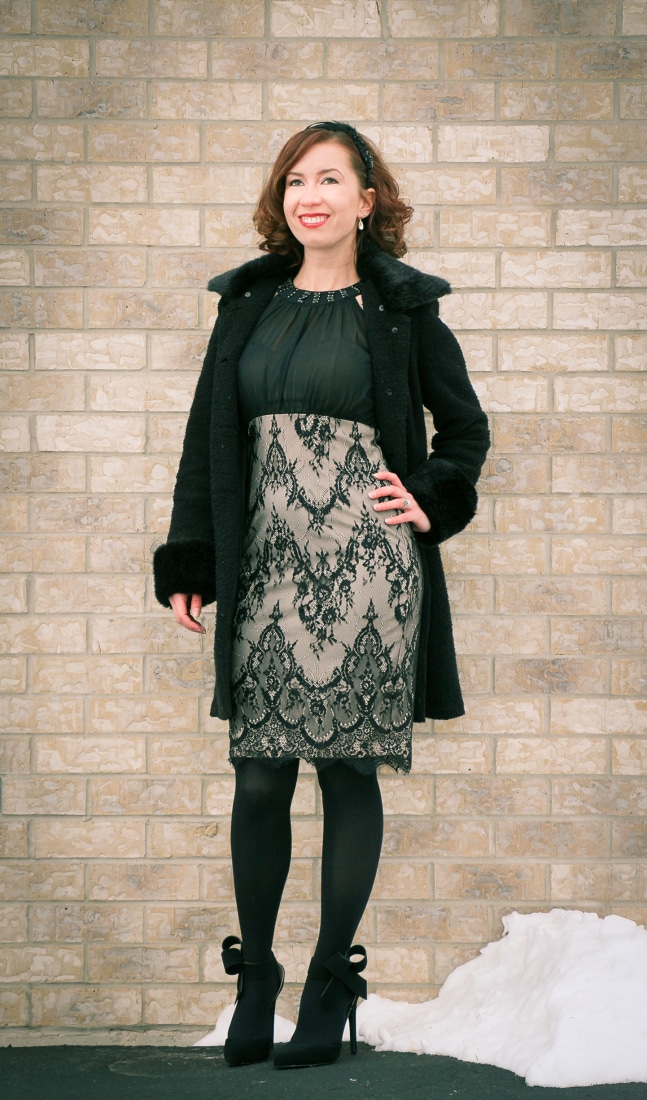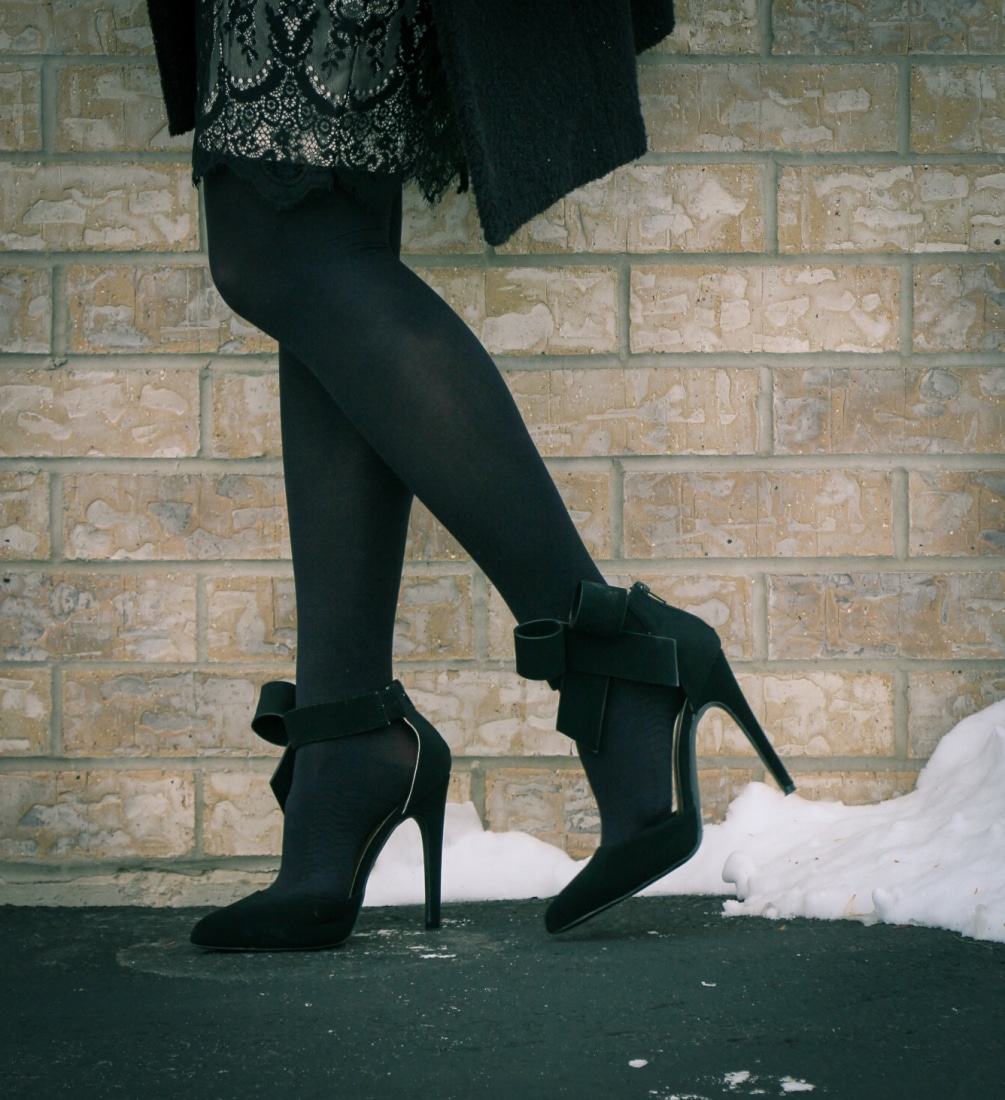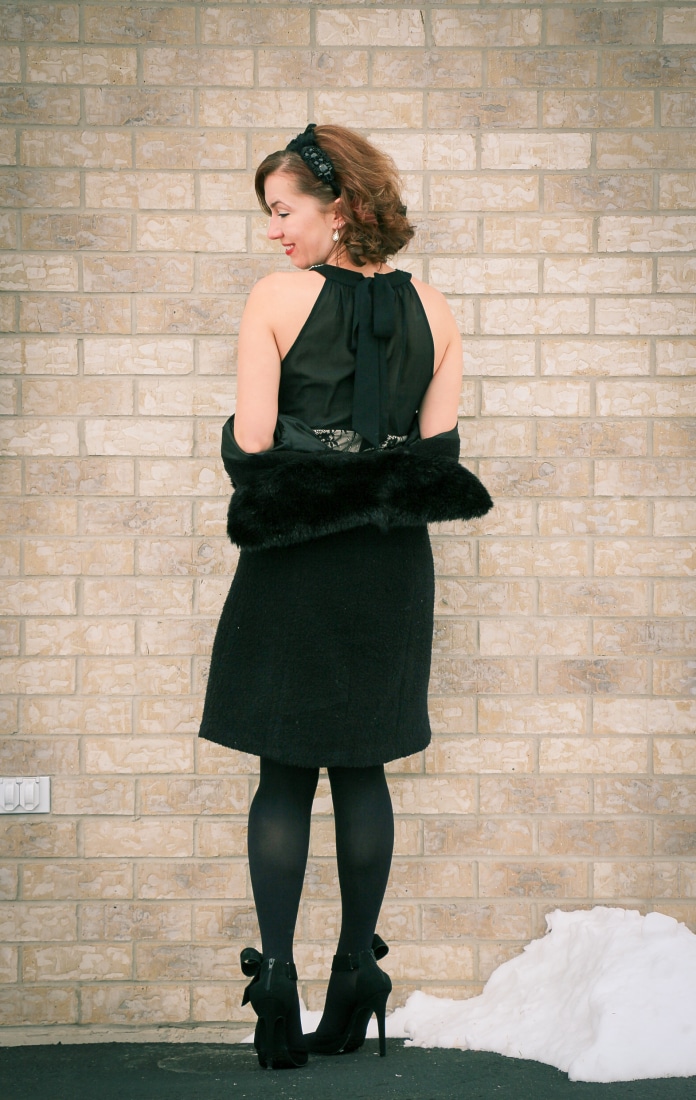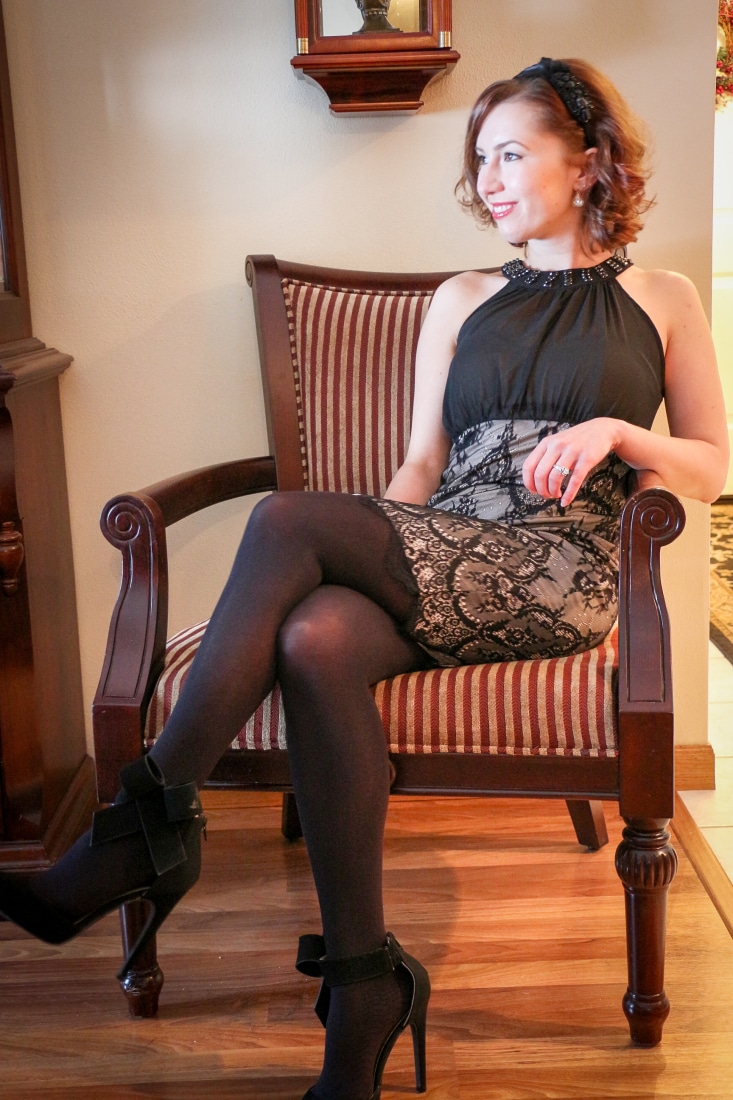 Shop the post:

No fabric makes me feel quite as glamorous as lace. It's delicate, feminine and just a tad sexy. It's the perfect way to add a little extra va-va-voom to your look.
And this dress has just the right amount of lace, in my opinion. I also have a bit of a soft spot for black lace. Not that cream isn't nice, I just have a far easier time styling black. This dress also has a curve-hugging silhouette…which isn't normally a path I go down (fit & flare is my best friend), but it's fun to change things up every once in a while! It was also a good excuse to break out my first ever shapewear tights (from Kushyfoot). I was surprised by how comfy they were!. And don't worry, I have a whole post coming on my trip into the shapewear/Kushyfoot universe. (It needs its own post. I've found I have a lot to say on the subject, haha. Stay tuned!)
I really loved how the bow heels completed this look. You just can't beat bows & lace! It's currently a tie between these and my black and white heels in this post for my favorite pair of heels of all time.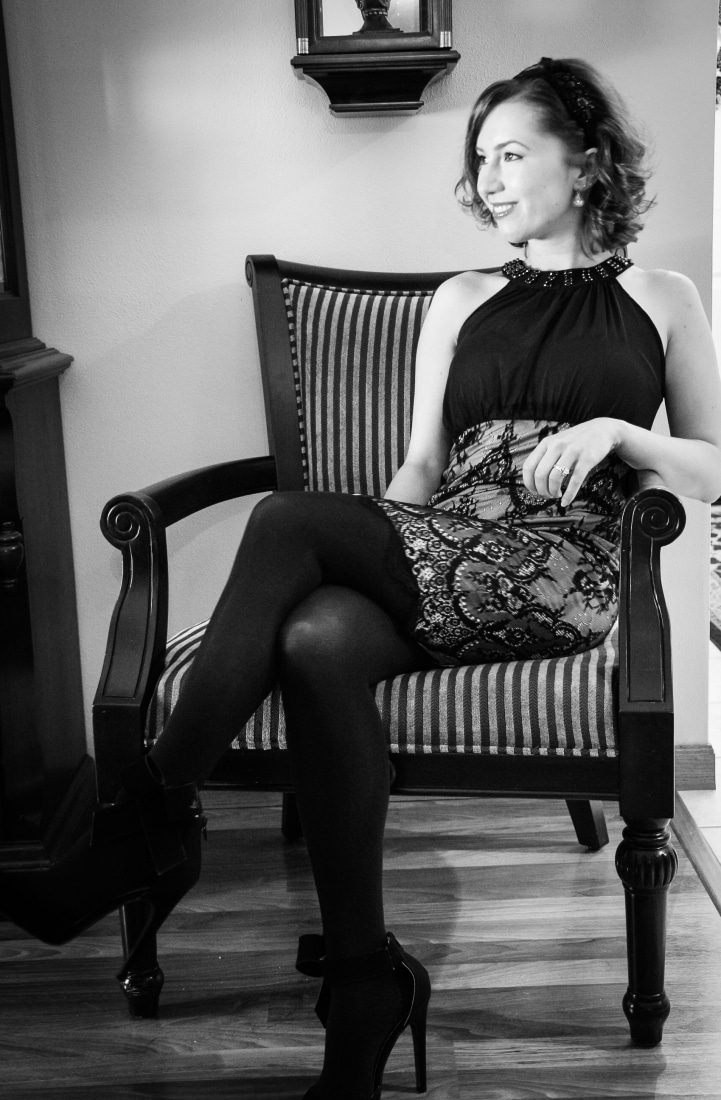 I had a little fun playing with some black & white filters with these photos, too. I'm not really sure how I feel about black & white photos (especially for outfit photos). But, eh, I was feeling a little adventurous today! (Hence, the curve-hugging dress and new undergarments! Haha.)
What do you think about black and white outfit photos? And what kind of fabric makes you feel extra fancy? Let me know in the comments!
Where to find it:
Dress: c/o* Lilee Fashion (This is their Facebook page, just comment on the dress you are interested in for more info.)
Heels: c/o* Pink Basis (Sold out. Similar here.)
Tights: c/o* Kushyfoot
Coat: Forever 21 (Old. Similar here.)
Headband: Forever 21 (Old. Similar here.)
*c/o = courtesy of, meaning the company gave me this product to be used on my blog, and I did not pay for it. All opinions are my own, and I am not being compensated for a positive review.