Liz of "With Wonder and Whimsy"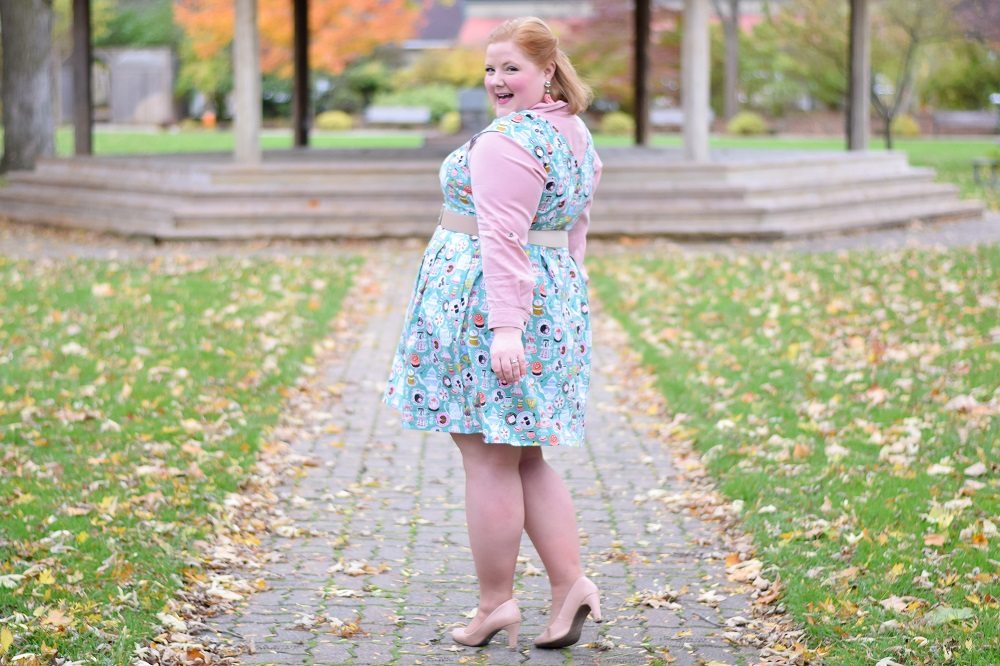 Meet Liz! She's this month's Featured Fashionista and the talented creator of one of my favorite blogs, "With Wonder and Whimsy."
With Wonder and Whimsy features some of the cutest, most whimsical outfits I have ever seen. Liz's personal style and helpful, style tips are always amazing. Liz is also an incredibly talented writer and photographer, so every post you find on With Wonder and Whimsy will be an absolute delight to read.
Be sure to check out Liz's Q&A below to learn more about her, her style and read her tips for making the transition from a career as a teacher to a full-time blogger! Also, be sure to check out With Wonder and Whimsy by clicking here.
Q&A With Liz
Tell me a little about yourself.
Liz: I see myself as a modern feminist girl boss who still loves unicorns and mermaids. I love Shakespeare and Kate Spade, and Art Deco design and frosted cupcakes. I live to play dress-up, decorate, and entertain with friends. I'm married to my high school sweetheart, and we recently bought a historic home to share with our rescue bulldog, Georgie. Kyle and I love to cook, go wine tasting, and travel near and far.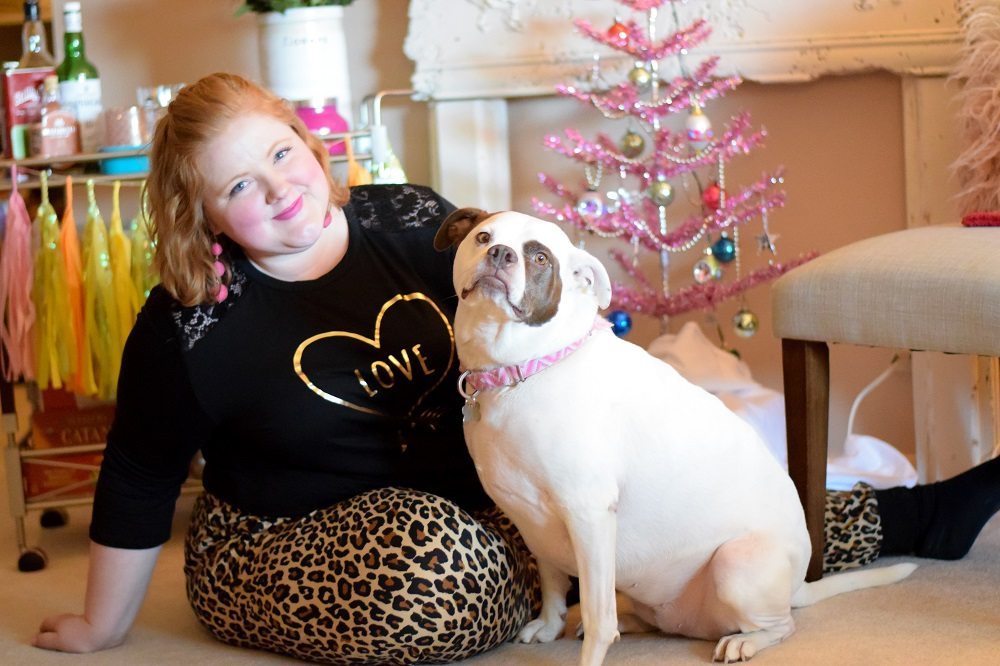 How would you describe your blog "With Wonder and Whimsy?"
Liz: With Wonder and Whimsy is a lifestyle blog featuring outfit photos, styling tips, travel diaries, and entertaining guides. It centers on plus size fashion and sharing new and unfamiliar brands with readers. I love pastels, whimsy, and romance, so you'll see those themes in everything from my outfits to my home decor.
What do you hope the future holds for With Wonder and Whimsy?
Liz: I would love for With Wonder and Whimsy to become an online destination for fashion, design, and lifestyle inspiration. I'd like to create more content around home interiors, entertaining, and DIY. I want to create a resource for women who share my whimsical sensibilities to find inspiration, shoppable products, and contribute their own content. The world could use more whimsy!
What inspired you to create With Wonder and Whimsy?
Liz: With Wonder and Whimsy started as a teaching blog where I documented my favorite free web tools and teaching strategies. It only took me a few weeks to realize that a hobby blog about my profession wasn't much of a hobby. I started my blog to have a creative outlet outside of teaching, but in writing about what I knew, I inevitably turned to teaching. Still, I had started reading fashion blogs around the same time and loved reading how bloggers put together their daily outfits. So I started sharing my own OOTD posts and rekindled my interest in fashion.
I also remember reading you were a high school teacher before you became a blogger and freelance writer. How did you make the transition? And do you have any advice for someone who is looking to make the same career move?
Liz: I loved teaching and sharing my love of literature and art. But I got burned out the same time my life was in serious transition. Kyle and I had moved across the country, we were both working remotely, and when my teaching contract expired that summer, I needed to find new work. I interviewed with a number of schools, but nothing was a good fit.
By this point, I had grown to love blogging. I've always loved to write, and blogging gave me the freedom to do what I loved. I started researching what it took to make blogging pay and realized I was producing the same sort of content that others with larger audiences and larger bodies of work were being paid to do. So I committed to growing my audience and building my archives. And in partnering with brands and accepting free products in exchange for posts, I grew my relationships and confidence and began converting those gifted posts into paid partnerships.
It was a tough transition. I didn't make a dime for months. And I didn't have a mentor. All I had was Google and the business section at the bookstore. Or so I thought. I found a mentor in a blogger friend of mine, Janeane of Designing From My Closet. She was 'only' my peer, but we set goals together, checked in monthly, and shared our struggles and successes. I thank her for giving me a confidant, resource, and colleague. My greatest piece of advice for someone making this career transition is to find a mentor or peer to share it with.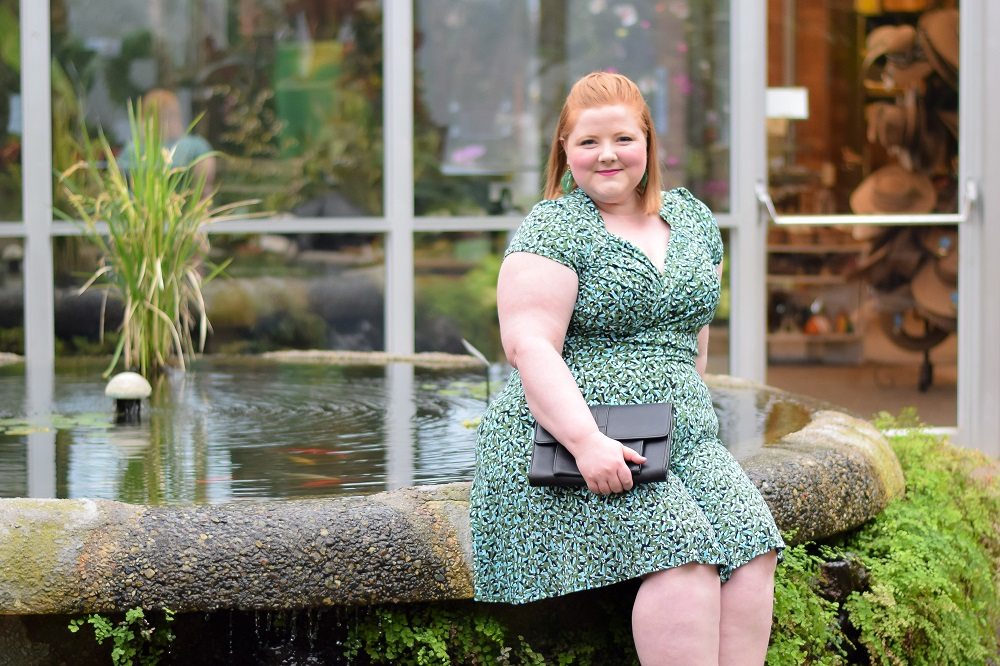 I think it's so cool you're also a style columnist for FabUplus magazine! How long have you been writing for FabUplus? And what can readers find in your column?
Liz: I have been writing for FabUplus since its launch in summer 2016. It's a health, fitness, and lifestyle magazine geared towards plus size women and helping them find their beauty and confidence at any size. I write two columns for the magazine and am so proud that we're now in Barnes & Noble and Books-A-Million.
My 'Fashion Dos!' features style bloggers breaking outdated fashion rules: think crop tops, ponchos, and white after Labor Day. In 'Wardrobe Remix', I take a favorite seasonal staple and style it three ways: for work, the weekend, and special occasions. I want women to find practical styling tips in my columns but also feel inspired to try something new and have more fun with fashion!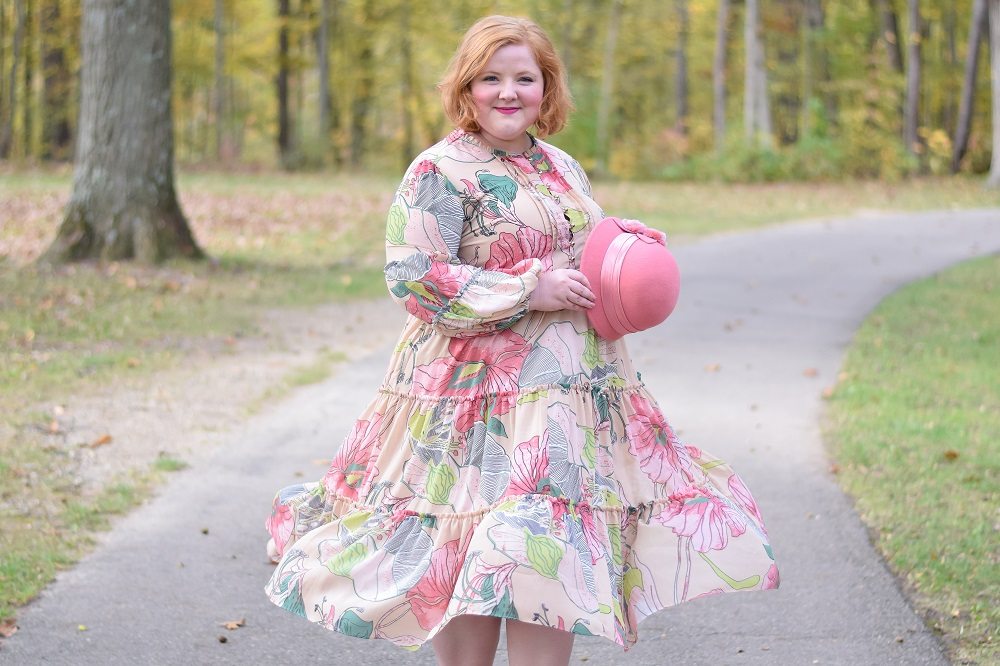 How would you describe your personal style?
Liz: My style is colorful, whimsical, and romantic. I wear lots of pink and pastels, live in dresses and skirts, and love ruffles and lace. I am so inspired by high fashion designers like Chanel, Valentino, Gucci, and Miu Miu. I like to study the runway and find a way to channel those colors, themes, and motifs into my everyday style. For me, fashion is fantasy. And my personal style is about interpreting that fantasy for everyday life at an everyday budget.
If you had to choose, what would you say your favorite clothing store is and why?
Liz: This is so hard because I shop at so many different stores and love curating a look with pieces from all different brands. But when it comes to statement pieces and a store environment that inspires, it's Anthropologie all the way. When it comes to everyday comfort and clothes to live in, I can't beat the quality and fit at Catherines.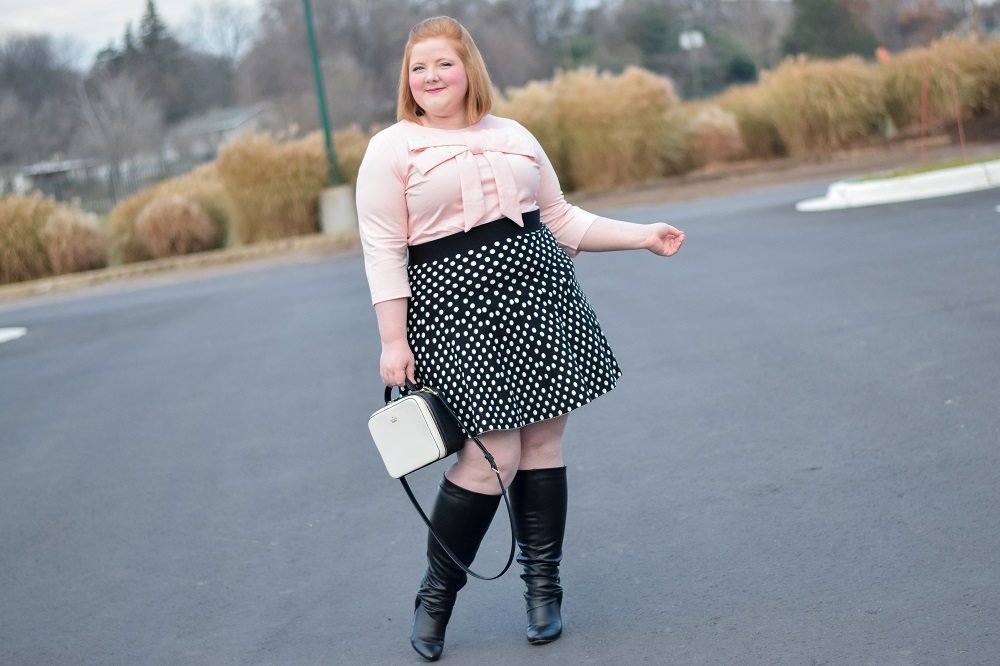 What are your top 3 favorite pieces of style advice?
Liz:
1. Dress your body to express yourself, not to mask your shape, size, or personal style. When you dress to be yourself, others see that and are encouraged by that. I believe that when we dress more boldly and true to ourselves, we live that way too.
2. Dress the body you have right now. If a new dress makes you feel beautiful and excited to go out on the town, don't deny yourself that dress because you're not the size or shape you'd like to be. You deserve to feel beautiful and enjoy a night on the town no matter what.
3. If you're intimidated by fashion, populate your media feeds with accounts that inspire you. Follow bloggers, celebrities, designers, and brands who excite you. The more you see these examples, the more normal and approachable they'll start to feel, and maybe that'll give you the encouragement to try new things yourself.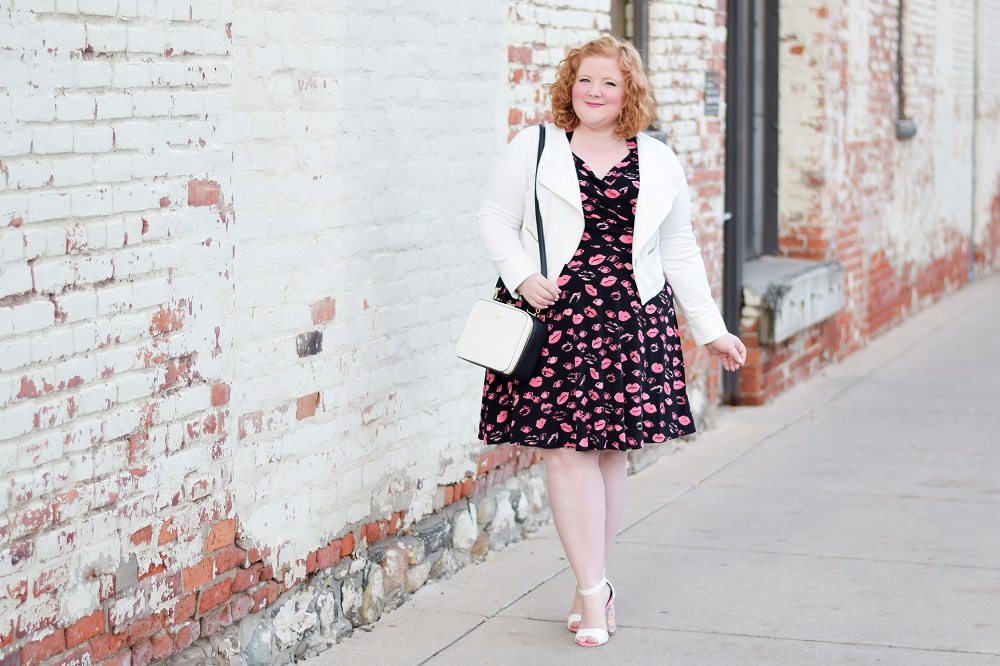 In addition to your wonderful style posts, you also feature amazing travel posts! What is the most inspiring place you've ever visited?
Liz: We visited Norway in May 2017, and I was so inspired by the architecture, interior design, fashion, cuisine – everything! I love the Norwegian aesthetic of sleek sophistication and quirky colors and prints. The natural landscape was so lush and refreshing. And I love the hygge lifestyle of coziness, togetherness, and treating yourself. I brought so much of what I saw and learned home with me, and I can definitely see its influence in my style, decorating, and cooking now.
And what would you say is your favorite travel post on With Wonder and Whimsy?
Liz: I love this post on Paris because the city was not exactly what we expected. I wanted the romantic Paris I grew up watching in old Hollywood musicals. And in this post, I share where we found it:
Last but not least, where can my readers find you?
Liz:
Blog: www.withwonderandwhimsy.com
Instagram: @withwonderandwhimsy
Facebook: @withwonderandwhimsy
Pinterest: @wonderwhimsyliz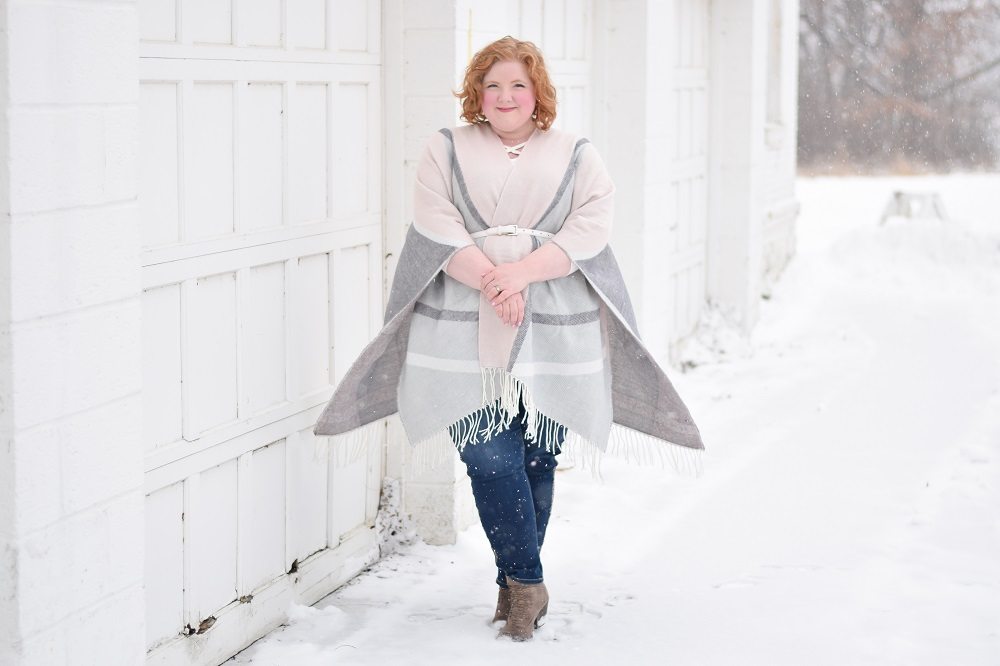 Links à la Mode, January 25th, 2018