Reusing the Clothes Already in My Closet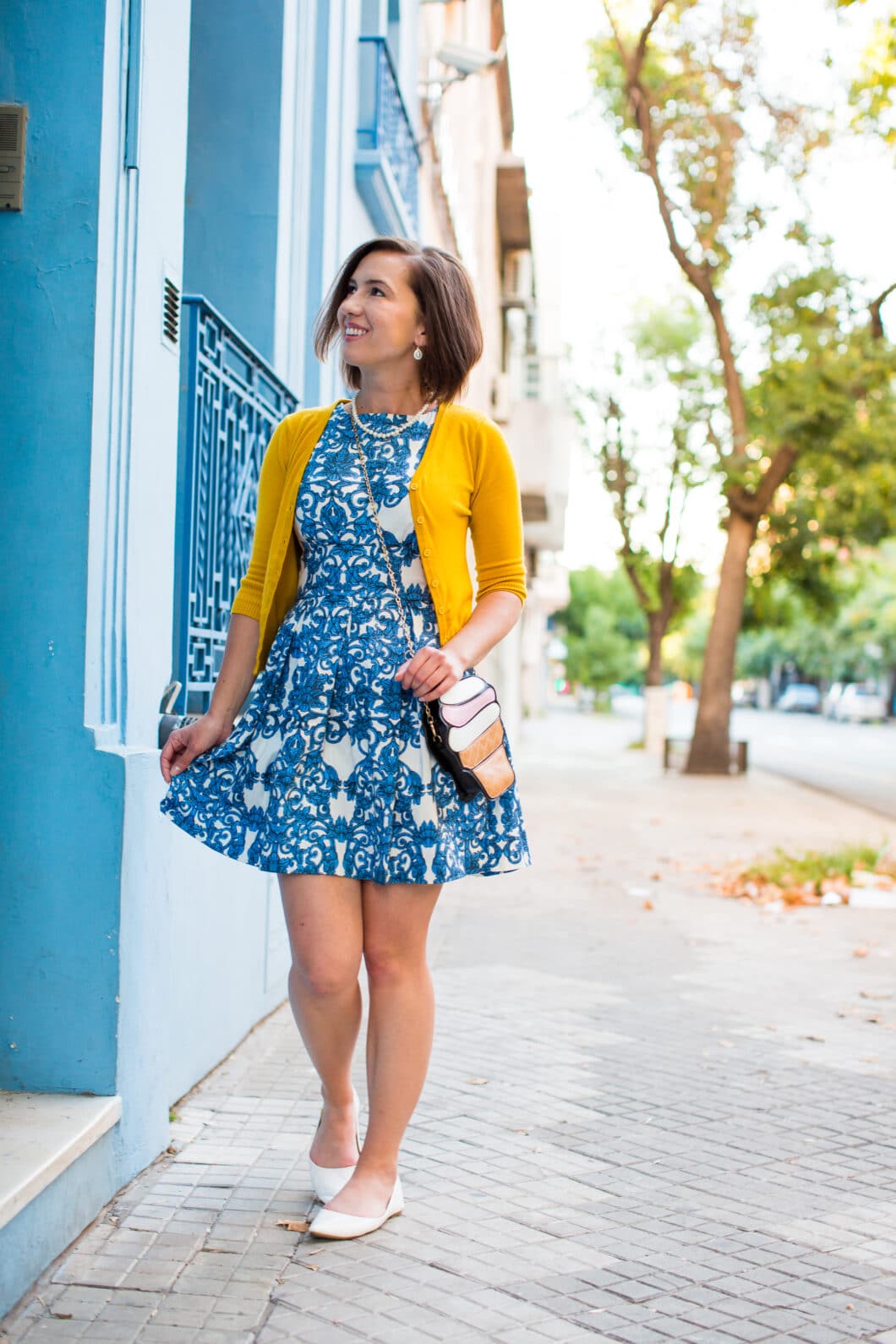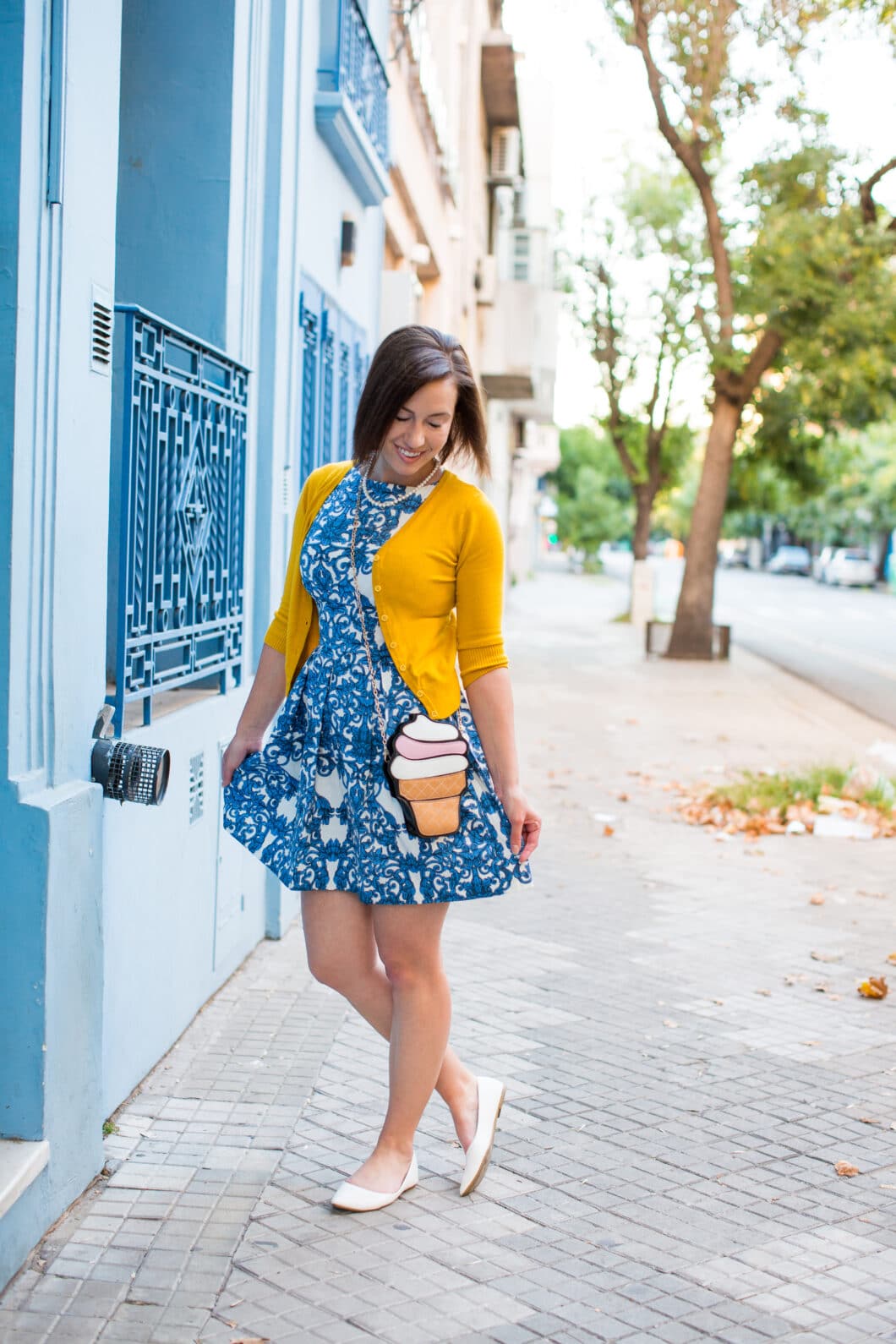 Dress (Similar here & here) | Cardigan | Flats | Bag
Today is an exciting day! I was asked to be part of Story Behind the Cloth's #FashionSelfLoveParty and write a guest post for this exciting event. The post was published today, and it's called: "How to Curb Unhealthy Spending & Love the Wardrobe You Already Have." I'm sharing all my secrets for keeping my wardrobe manageable, as my husband and I have to be able to move at the drop of a hat…so, having a huge wardrobe isn't possible. (At the end of the post, you can see all of our worldly goods packed up from our last move from Australia to Argentina.)
And today's outfit post is featuring clothing that has been featured on the blog a plethora of times already, but it's been restyled. The dress in this post is actually from one of my first outfit posts ever on my blog. I also restyled it a couple years ago on here for winter. (Click here to see that post.) This is the way I've been wearing it the most this past year, though…with flats and a cardigan. Also, this dress from Closet London is super old, so it's no longer available, but you can check out their blue dress stock by clicking here.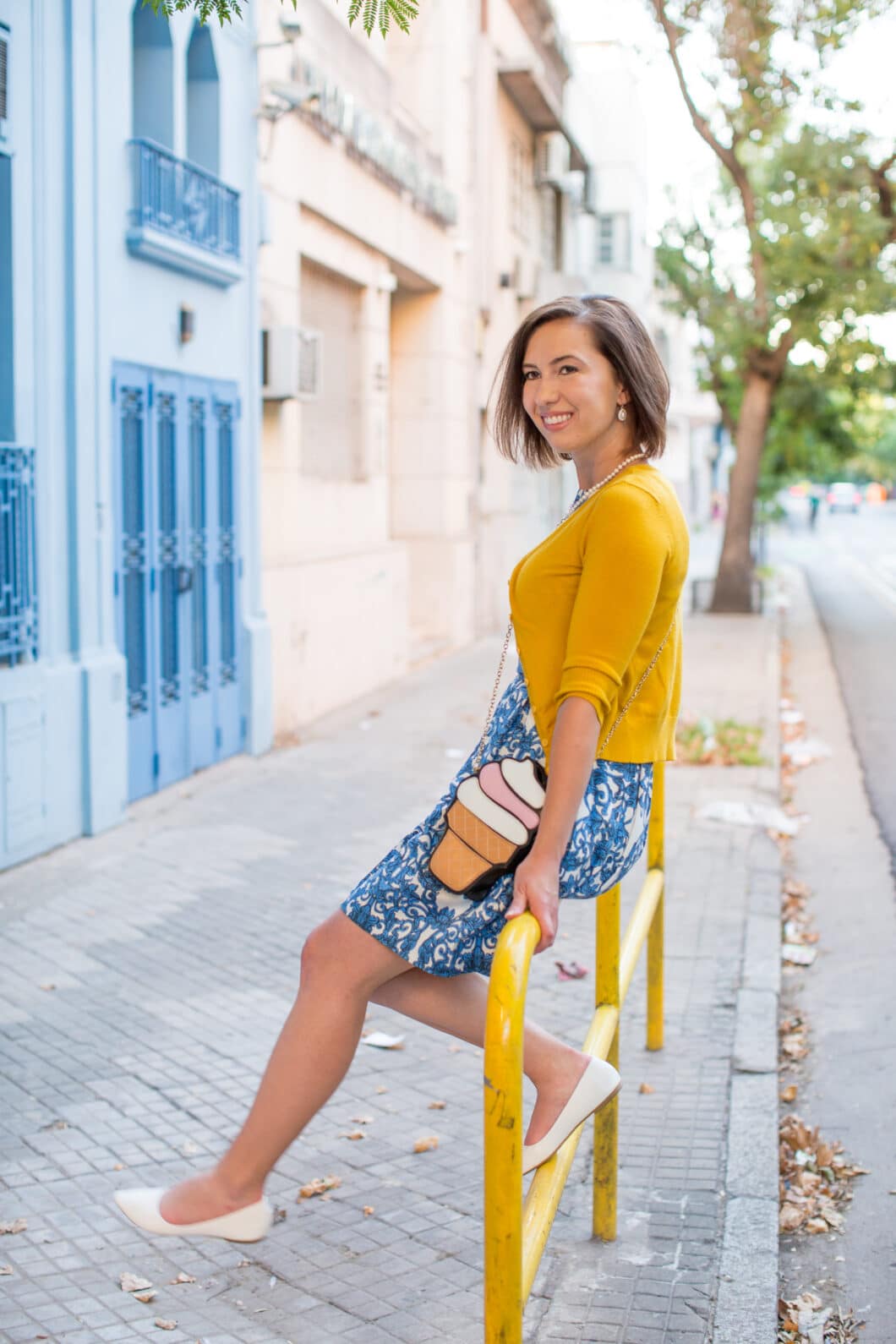 This cardigan has been featured on my blog more times than I can count. (This one here and ok, this one here, are my favorite outfit posts featuring it.) It's held up remarkably well over the years, despite all the wear and washing! When I orginally bought it, I never would've dreamed it would be so versatile. But it's definetly become my most-used cardigan in my closet.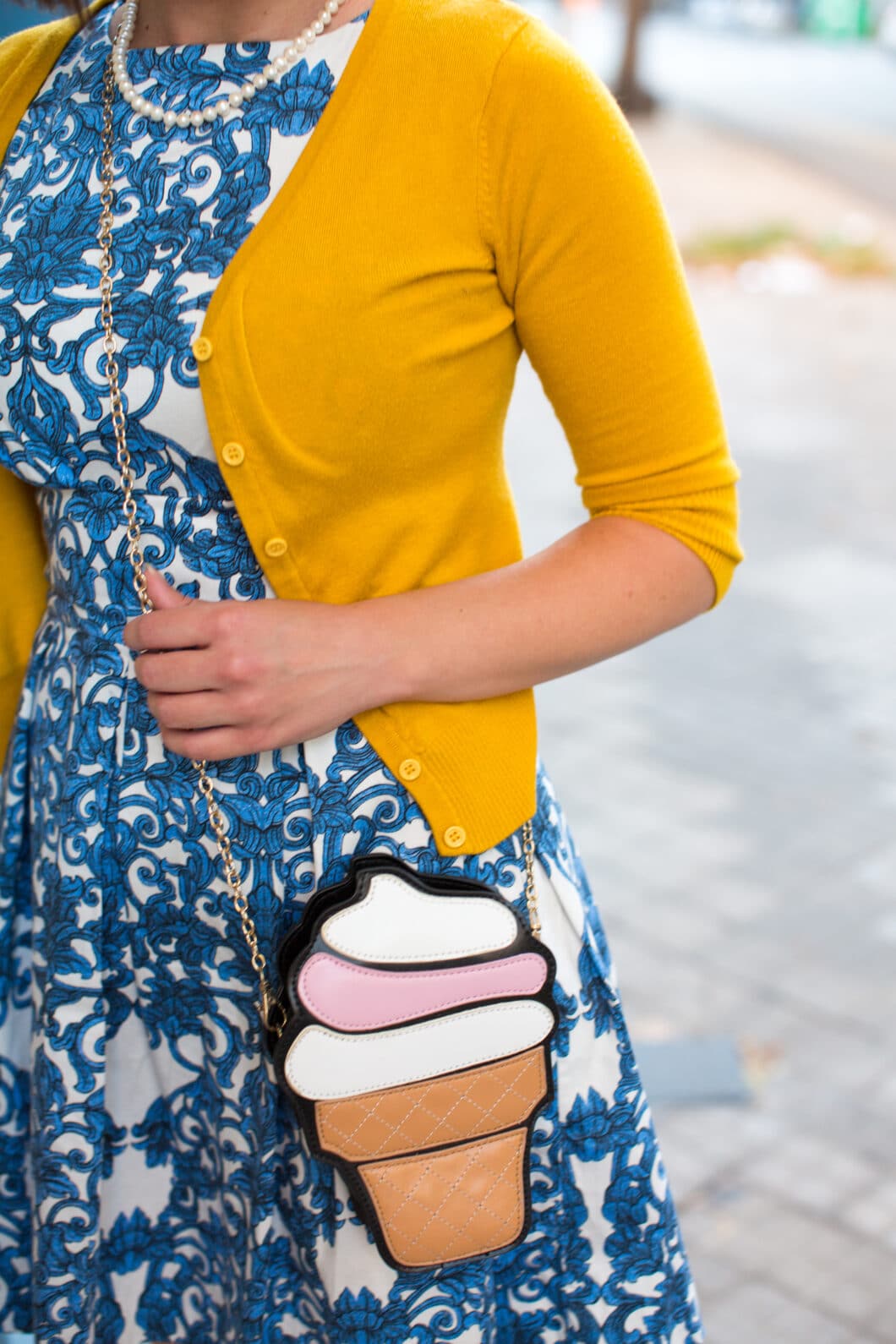 Then, there's my fun, little ice cream bag. This is a really inexpensive bag that I use all year long. Some might say it's only to be used in the summer…but to heck with that. I like it! Haha. And I use it in winter as well. (Click here to see my favorite winter post featuring it.)
Last, but not least, are my flats. These are only about a year old. My previous pair of white flats went to shoe heaven, so it was time to invest in a new pair. These were a nice, inexpensive pair that filled the void. However, they run small! I should've sized up at least a half-size. They're still wearable, but if I wear them all day and walk all over the city in them, my feet are screaming by the end of the day. I needed them specifically for this outfit for my nephew's baptism, so I wore them right away and didn't exchange them. Whoops!
If you haven't already, click here to read my post on Story Behind the Cloth. I'd love to hear your thoughts on it! And are you pretty good at reusing the clothes in your closet? Or do you tend to buy new things? Let me know in the comments!

Where to find it:
Dress: Closet London (No longer availabe. Similar here, here and here.)
Cardigan: ModCloth
Flats: Amazon
Bag: Amazon


The photo of everything my husband and I own packed and ready to go to from Australia to Argentina. (This was almost a year ago!)
Links à la Mode, May 24th, 2018
*Disclosure: some of these links are affiliate links. Meaning, if you click a link and make a purchase, Have Clothes, Will Travel gets a very small commission at no extra cost to you. Thank you for supporting the brands that make this blog possible! I am also a participant in the Amazon Services LLC Associates Program, an affiliate advertising program designed to provide a means for us to earn fees by linking to Amazon.com and affiliated sites.
*c/o = courtesy of, meaning the company gave me the product to be used on my blog, and I did not pay for it. All opinions are my own, and I am not being compensated for a positive review.