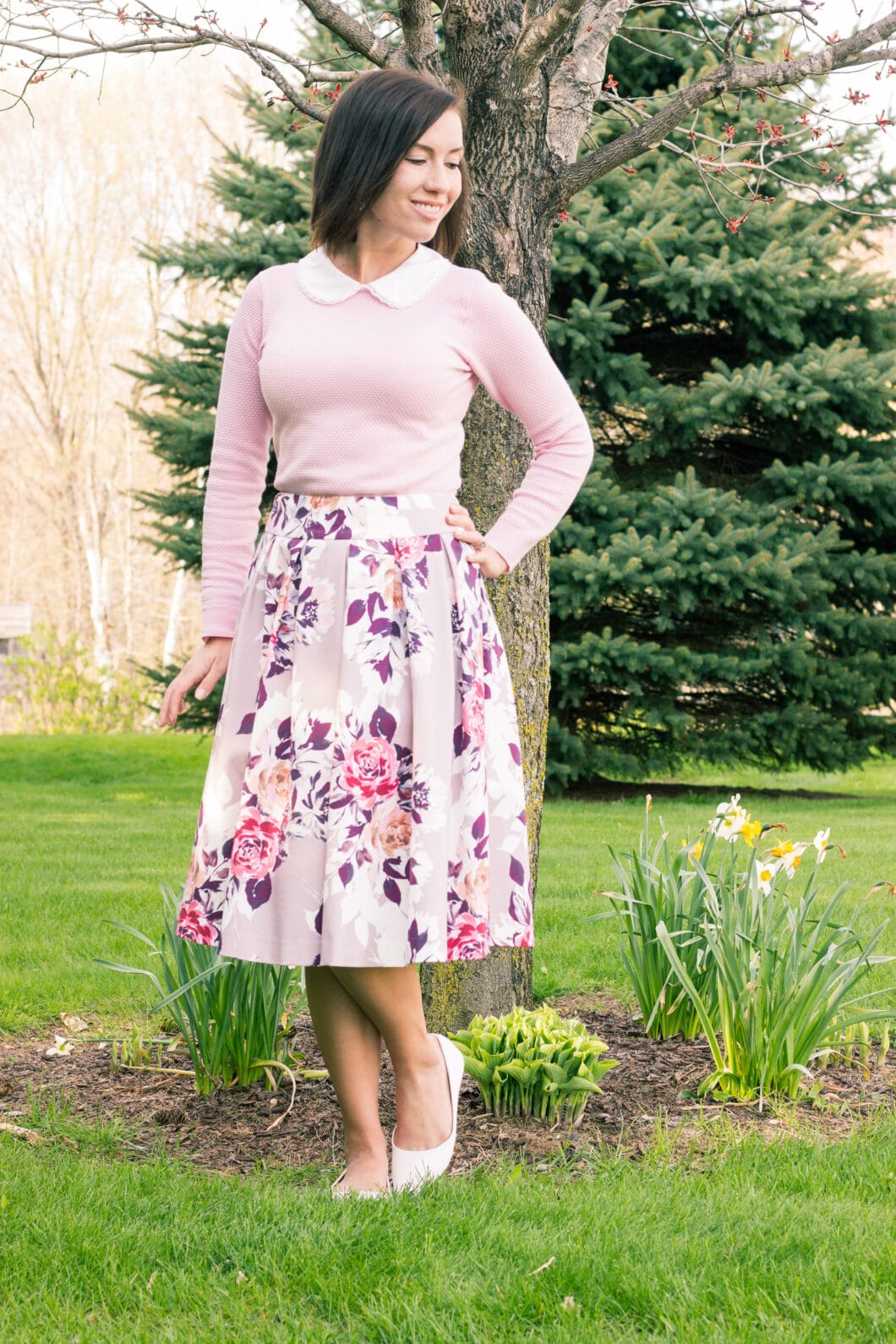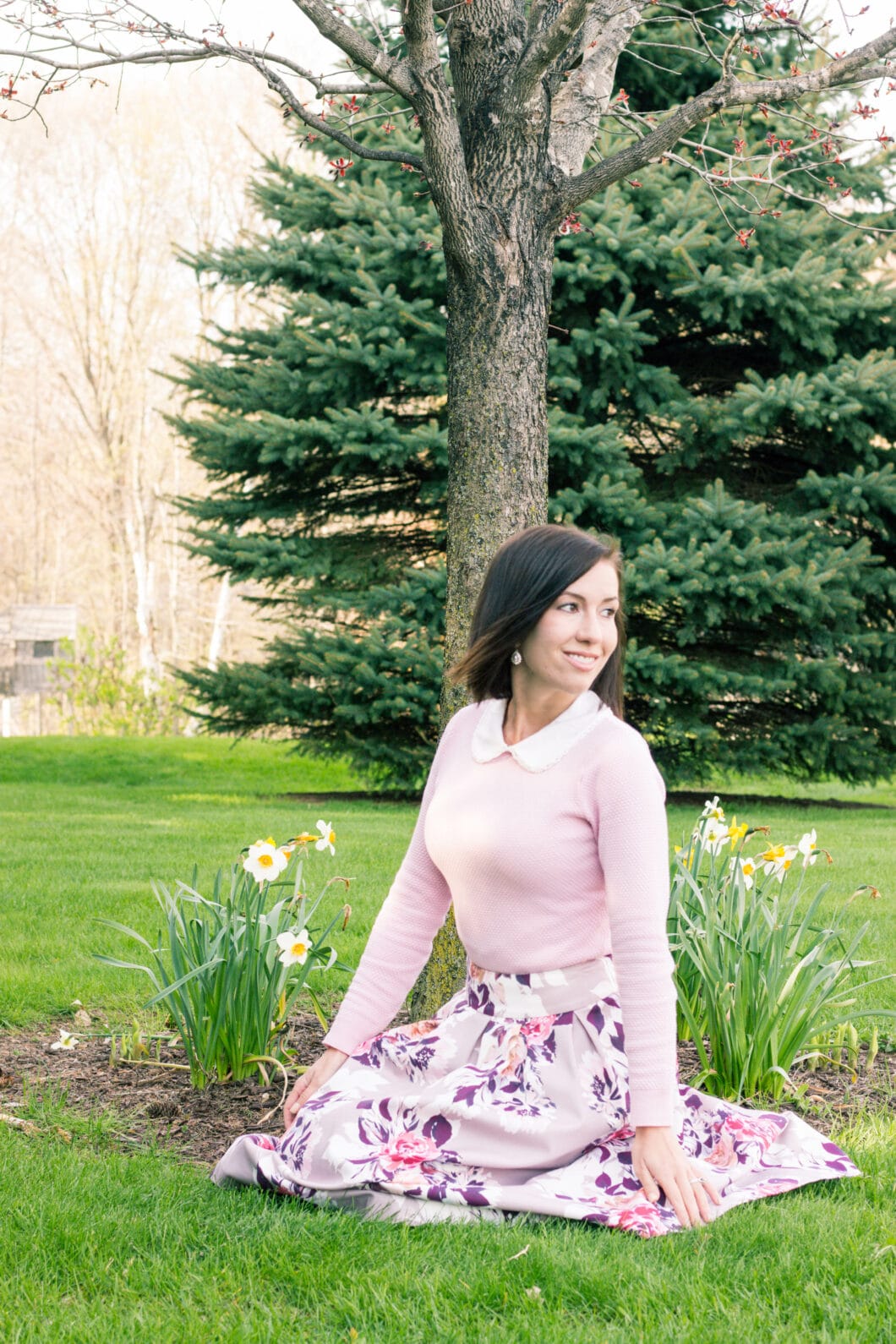 A couple of outfit posts ago I mentioned a shopping spree I went on the night before I left Sydney, Australia. I had been pretty "good" until that night about my shopping while I was in Sydney, despite temptation lurking around every corner. I mean, I even lived within walking distance of the Pitt Street Mall, which is home to some very yummy restaurants and, most importantly, 600 different stores…including Kate Spade, Review Australia and Nine West (a.k.a. a few of my favorite things). Seriously, the shopping in Sydney is amazing.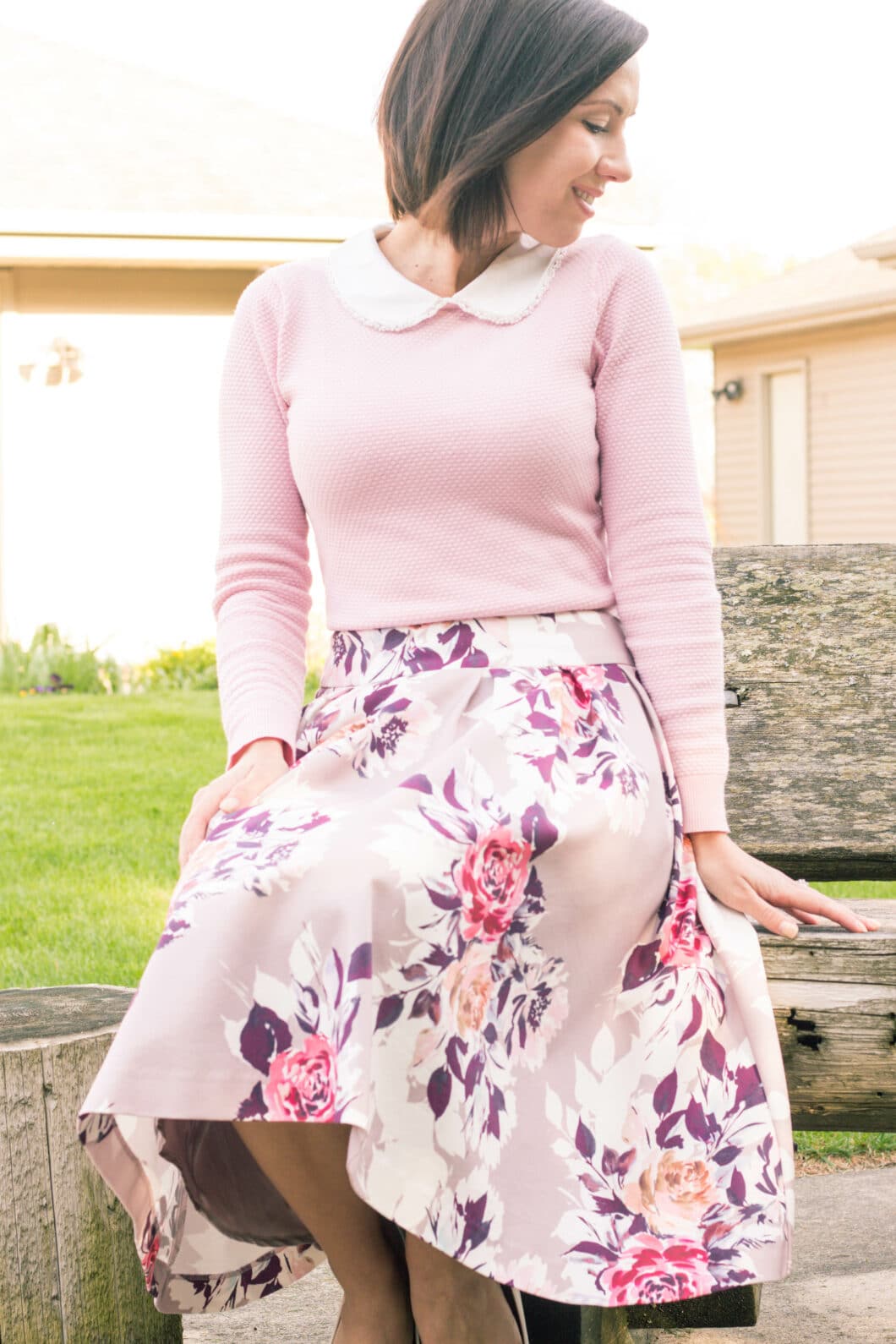 The night before my flight I was cleaning out my apartment and stumbled on a 20 percent off coupon for Review Australia, which was all the motivation I needed to head straight for the Pitt Street Mall one last time. It was raining cats & dogs that chilly night, but I was not to be deterred from filling the little bit of spare room left in my suitcase.
The outfit you see in these photos is all thanks to that little shopping spree. It might also look familiar because this outfit was the image I used in my "15 Online Stores Similar to ModCloth" post. I told you I was going to buy it! And the sales associate was so kind that night as to suggest other new arrivals and matching cardigans to go with my lovely new skirt. (One which I featured here.) Needless to say, I made quite the haul that night!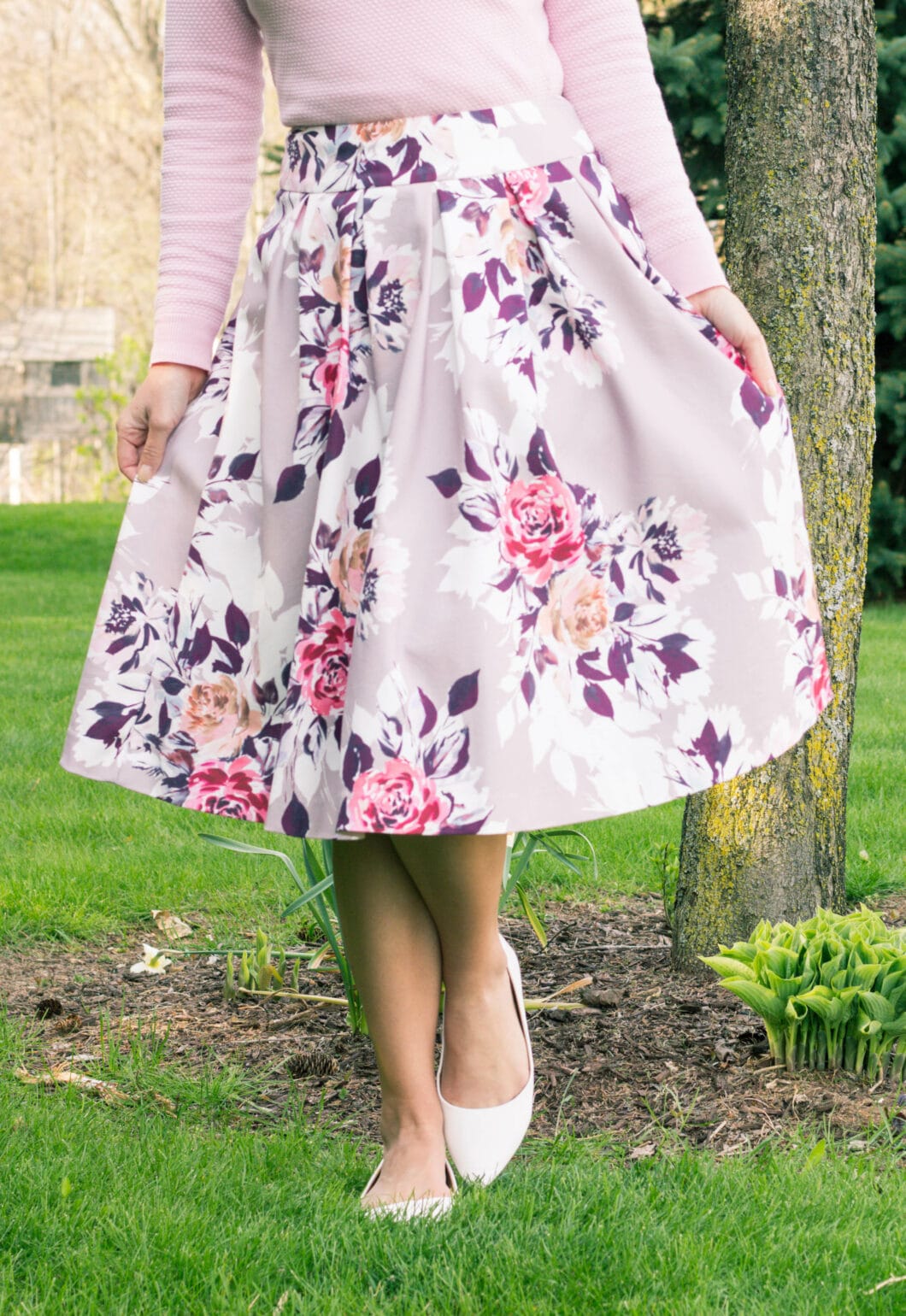 One of my biggest regrets, though, from my time in Sydney, is not exploring too much beyond the Pitt Street Mall. It was conveniently located right by me with a plethora of my favorite stores. However, that means I never fully experienced all that Sydney has to offer in terms of shopping. That became particularly true after recently reading "A Guide to Shopping in Sydney." What really made me feel a twinge of disappointment in my shopping abilities was the mention of all the incredible vintage stores in Newtown. Why had I never thought to pick up some of the delightful vintage frocks I had admired on all my favorite Aussie bloggers for so long? This had been my chance, and I blew it!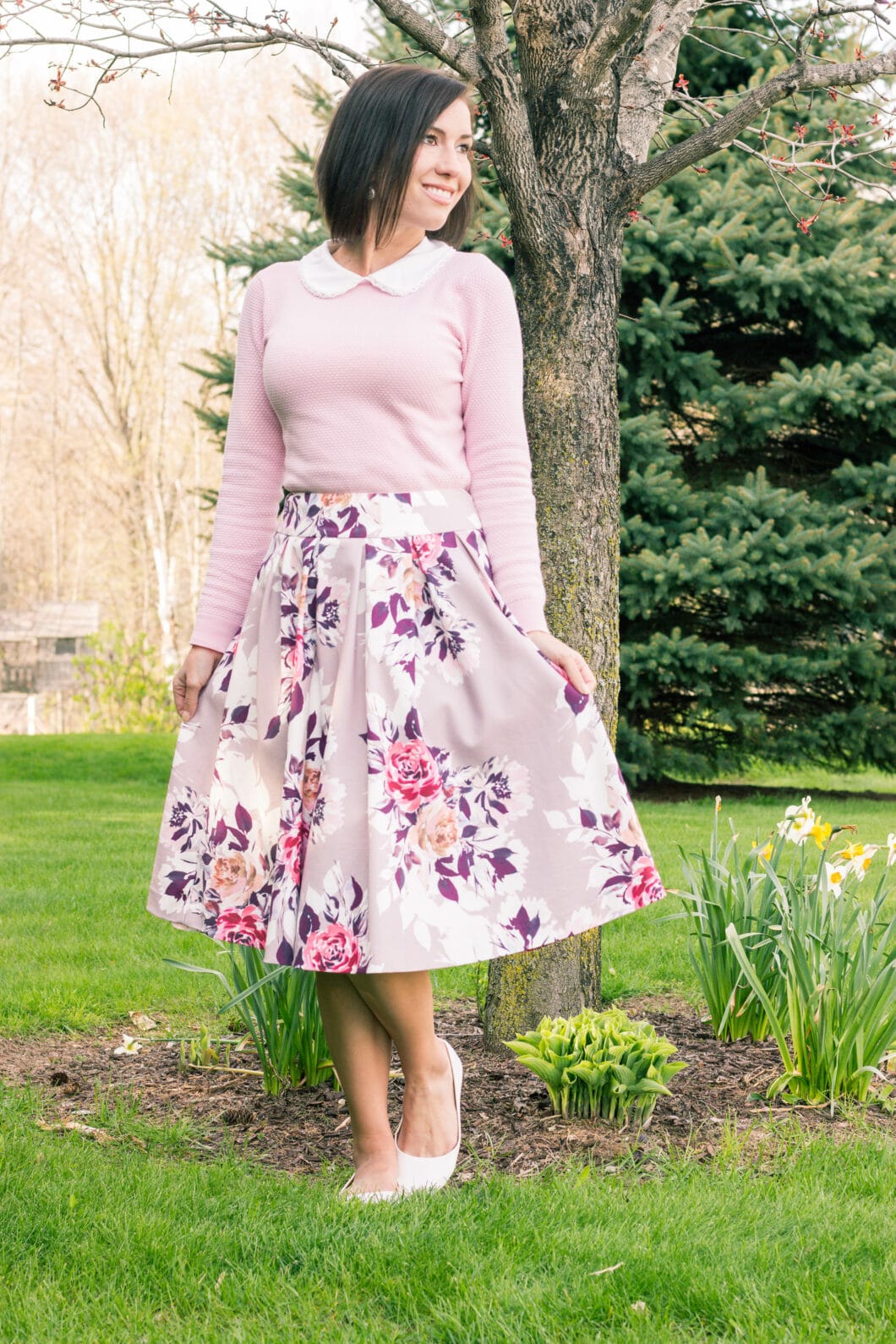 Ah, well. That just means I will certainly have to return to Sydney one day and check out the vintage stores in Newtown, Surry Hills and Paddington. Until then, I'll content myself with these vintage-inspired goodies from Review Australia.
Have you been on any good shopping sprees lately? And, if you've been, what are some of your favorite spots to shop in Sydney? Let me know in the comments!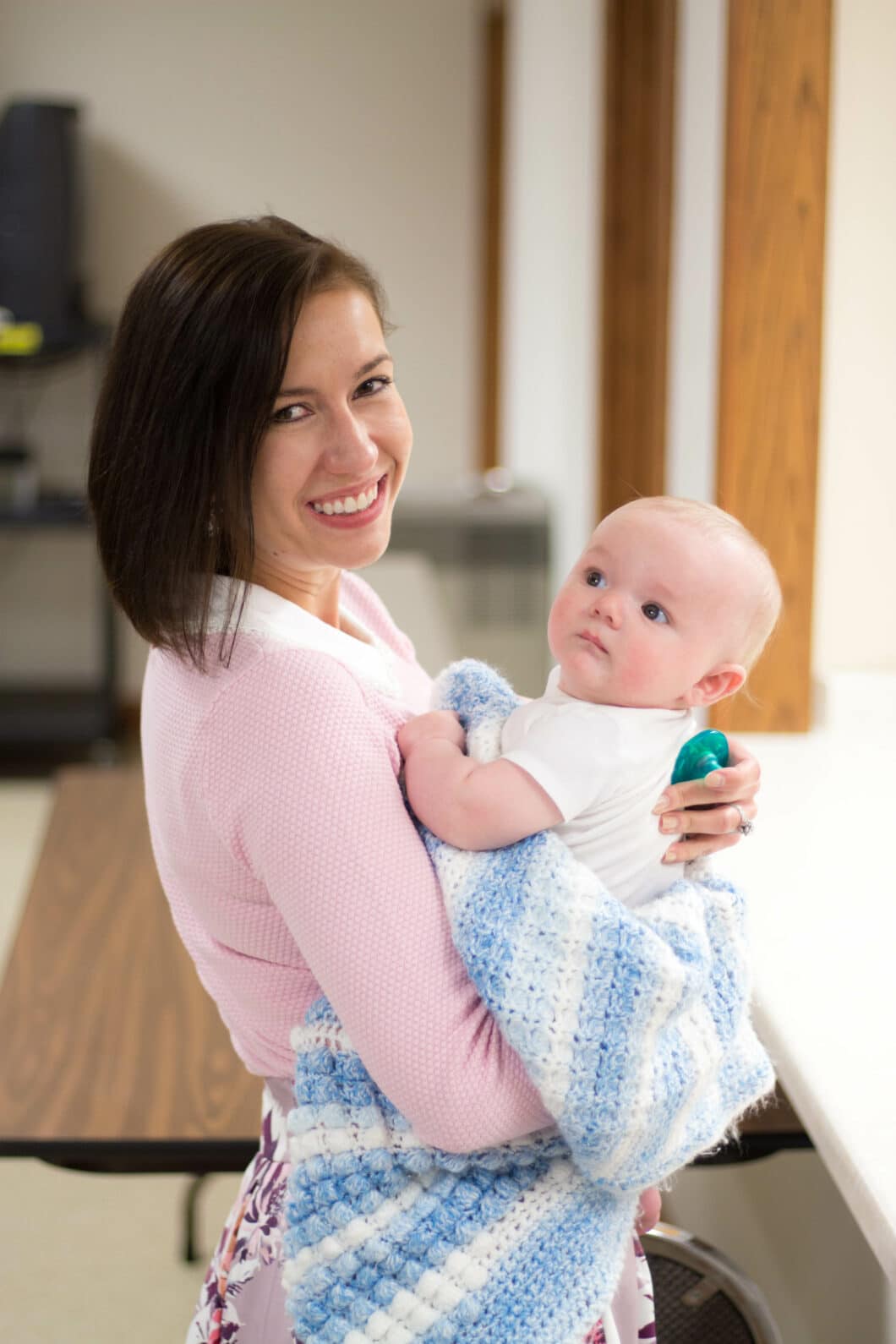 *Side note about these photos… this is the outfit I wore while I was back in the US last week for my nephew's baptism. It was perfect for the occasion!
Where to find it:
Skirt: Review Australia (Pitt Street Mall)
Sweater (The collar is removable for easy washing!): Review Australia (Pitt Street Mall)
Flats: Amazon (Size up at least a half size, these run small.)
Disclosure: some of the links in this post are affiliate links. Meaning, if you click a link and make a purchase, Have Clothes, Will Travel gets a very small commission. Thank you for supporting the brands that make this blog possible!
*Thank you to Accor Hotels for partnering with me for this blog post.