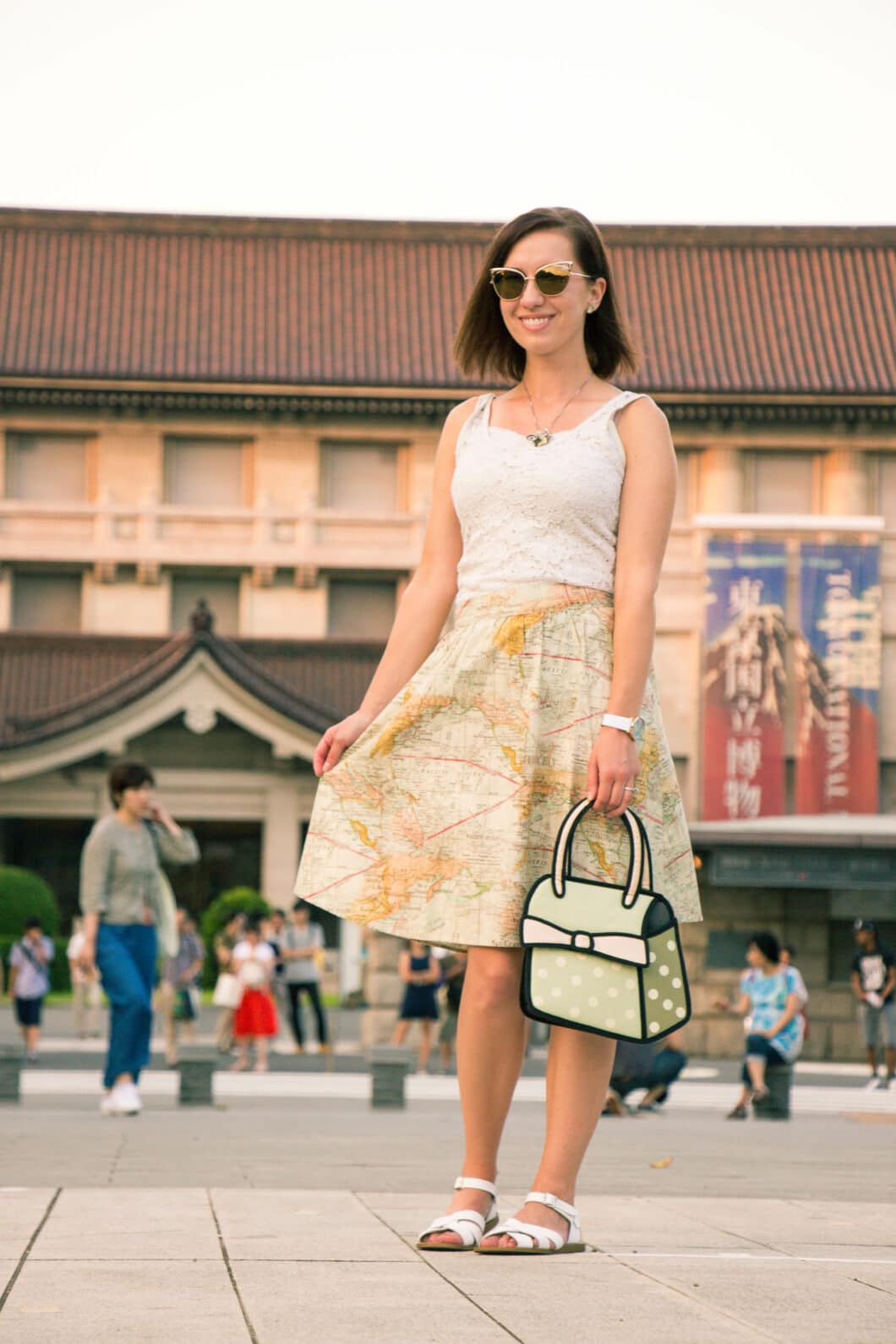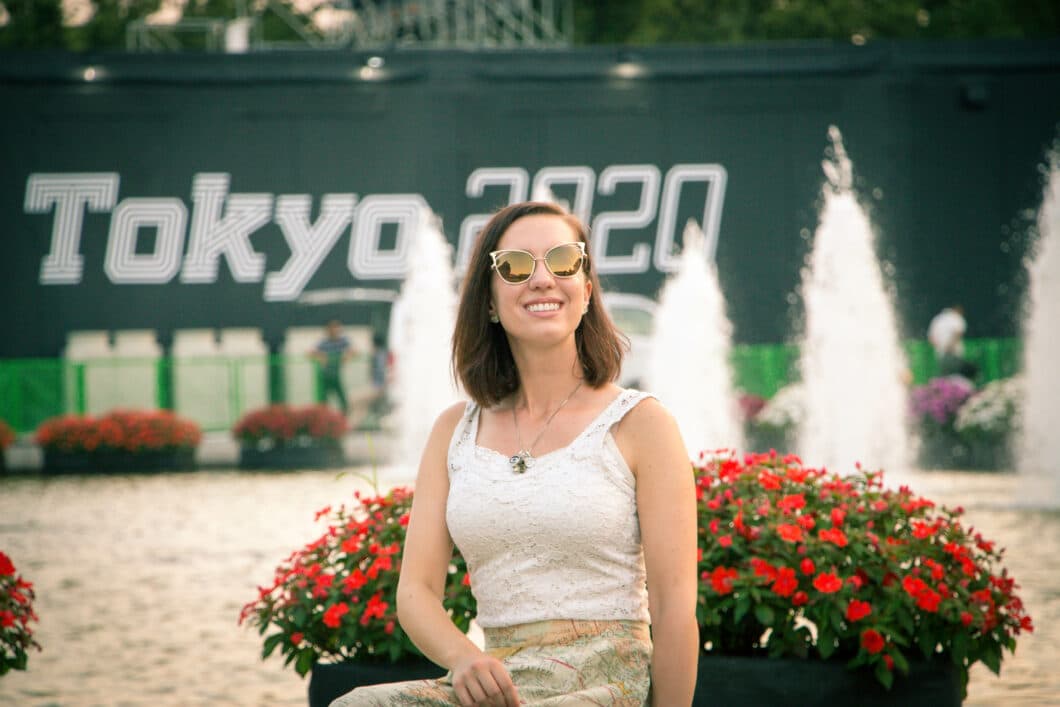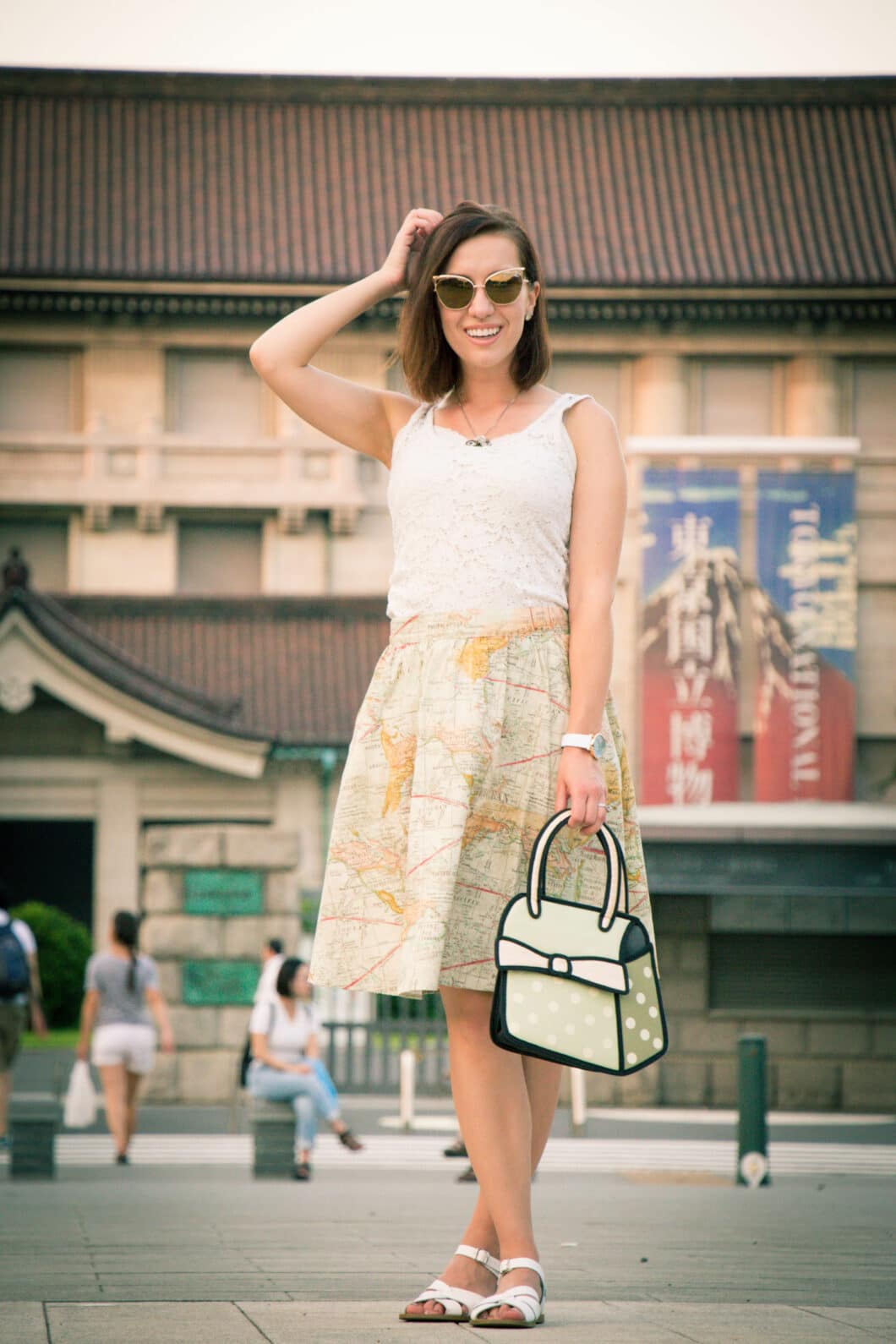 Shop the look:

Over the years, I have really gotten quite good at purging things I don't wear…and keeping a rather small wardrobe (I swear! 2 suitcases right now – that's all), and literally only owning clothes and a few small mementos. Physical things just aren't as important as travel right now. However, with that being said, I REALLY wish I could collect maps, globes…and on a random note, coffee mugs. These are things that every time I see them, whether it's at a Target, a craft fair, antique store, souvenir shop, you name it…it takes every ounce of self-control not to buy them.
Thankfully, there must be other folks out there who like maps and globes as much as I do…because map prints are becoming increasingly popular in clothing and accessories! Wahoo! I now have quite the map collection going on, from my skirt to all of my accessories (pictured below, except my necklace which a closer look can be seen here), and I hear this skirt is even coming out in dress form! I wore this skirt for an entire day of sweating as I ran from various museums and even an incredible temple that had an impromptu Pokemon party…complete with amazing street food! Seriously, this was wonderful. (I'll share all the details in tomorrow's post.) I particularly like this skirt not only because of the print, but because of its wonderful pockets…pockets come in surprisingly handy when traveling, and I really think every single skirt and dress should have them. 😉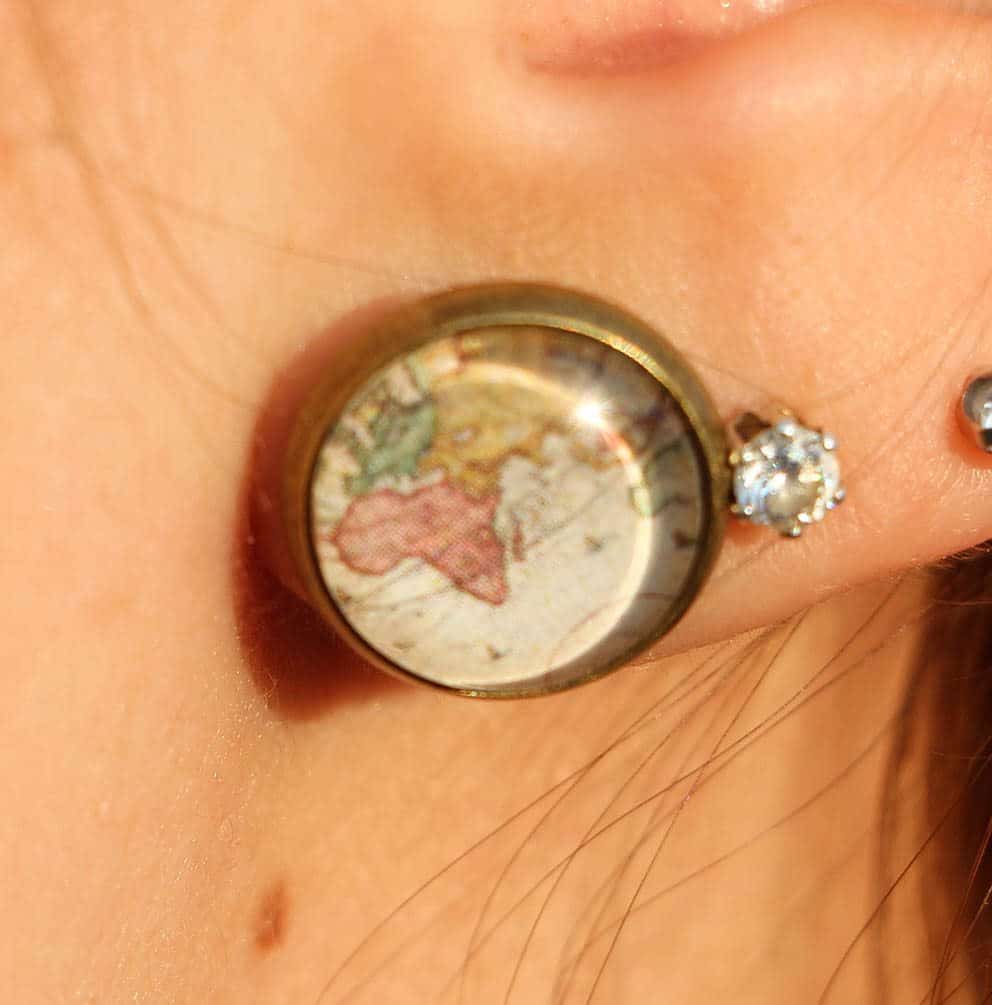 My accessories are all maps too! And they are incredibly difficult to photograph for some reason, though. Take my word that they are all amazing, and these photos do not do them justice! (Especially the earrings!)
What are some things you like to collect or are drawn to? Let me know in the comments!
Where to find it:
Skirt (Sold out. Similar here and here.)
Top: Old (Save/splurge)
Purse: Jump From Paper
Shoes: Salt Water Sandals
Sunglasses: Quay
Earrings: Etsy
Watch: c/o* AMI Clubwear (Sold out. Available here.)
Don't forget! I'm hosting a giveaway with Makemechic for my 2 year blog anniversary! Click here to enter!
*c/o = courtesy of, meaning the company gave me the product to be used on my blog, and I did not pay for it. All opinions are my own, and I am not being compensated for a positive review.