Mica of "Away from the Blue"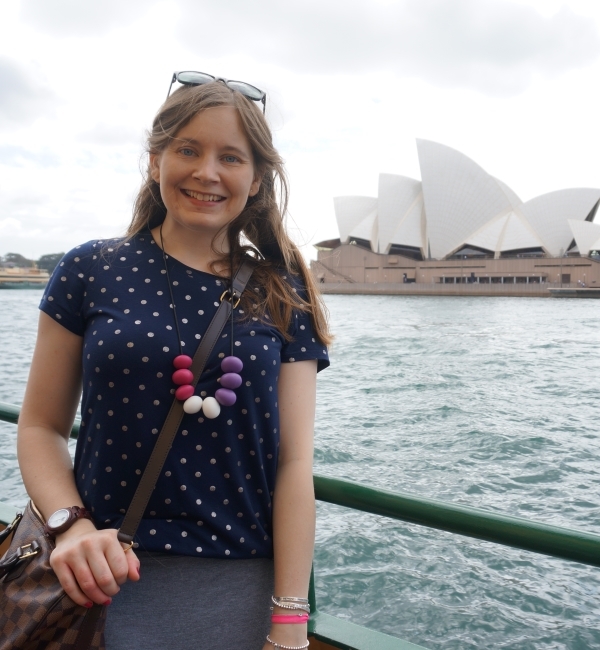 Meet Mica! She's this month's Featured Fashionista and the stylish founder of the blog "Away from the Blue." Mica is from the Land Down Under, and her blog shows us how to "move away from the blue jeans style rut without blowing your budget!" I love that!
Mica is the mum to two adorable little boys, and her posts show us how to be practical yet stylish when getting dressed for the day. The vast majority of Mica's looks are absolutely perfect for the office too! Mica even authored an ebook on how to be stylish during your pregnancy – with over 85 outfit ideas!
But don't just take my word for it, check out how amazing Mica is in her Q&A, below. And be sure to check out "Away from the Blue" by clicking here.
Q&A With Mica of Away from the Blue
Tell me a little about yourself.
Mica: Hi! I'm Mica, an Australian mum of two cute boys and a sweet rescue Shih Tzu. I live in Queensland, Australia, and I work part-time while spending the rest of my week being a stay at home mum. Living in a house full of boys, it's good to have my blog to escape into a world of fashion and frivolity while the boys sleep. It's right back to trains and cars when they wake up!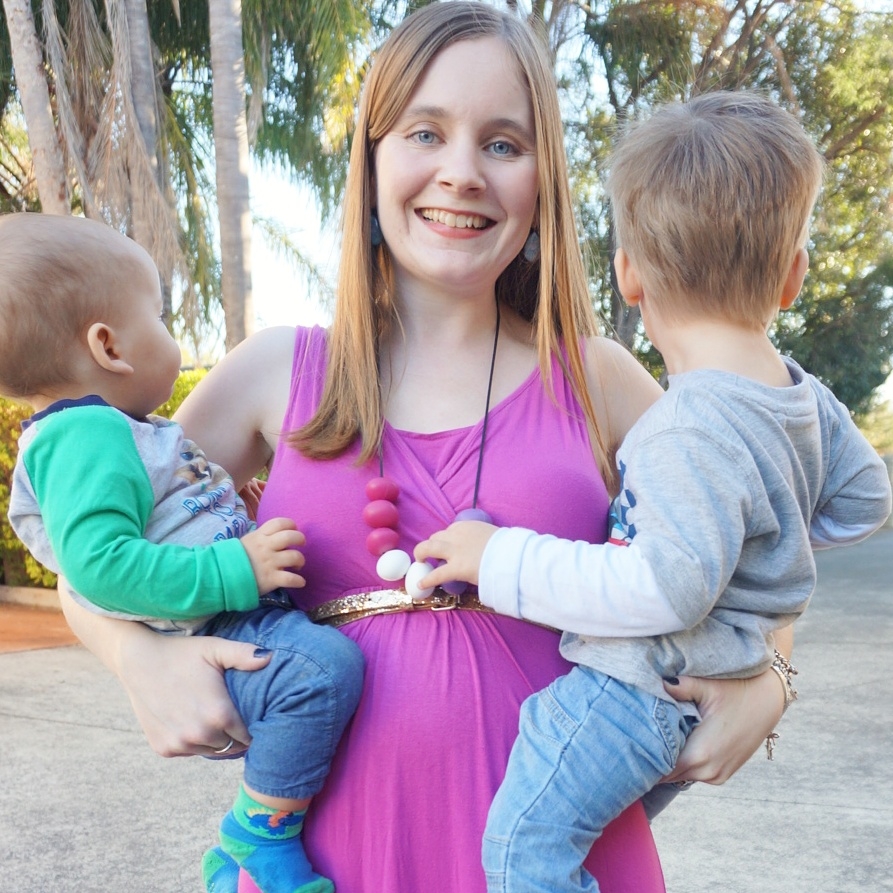 How would you describe your blog, "Away from the Blue?"
Mica: Away from the blue is a personal style blog. I share easy, affordable outfits that are away from the blue jeans rut but are still practical as a mum to two preschool-aged boys.
What inspired you to create, Away from the Blue?
Mica: I was a big blog reader before I became a blogger! On a now deleted forum I participated in an 'outfit of the day' thread and would regularly post on that and reading blogs, I figured a blog was the next logical step.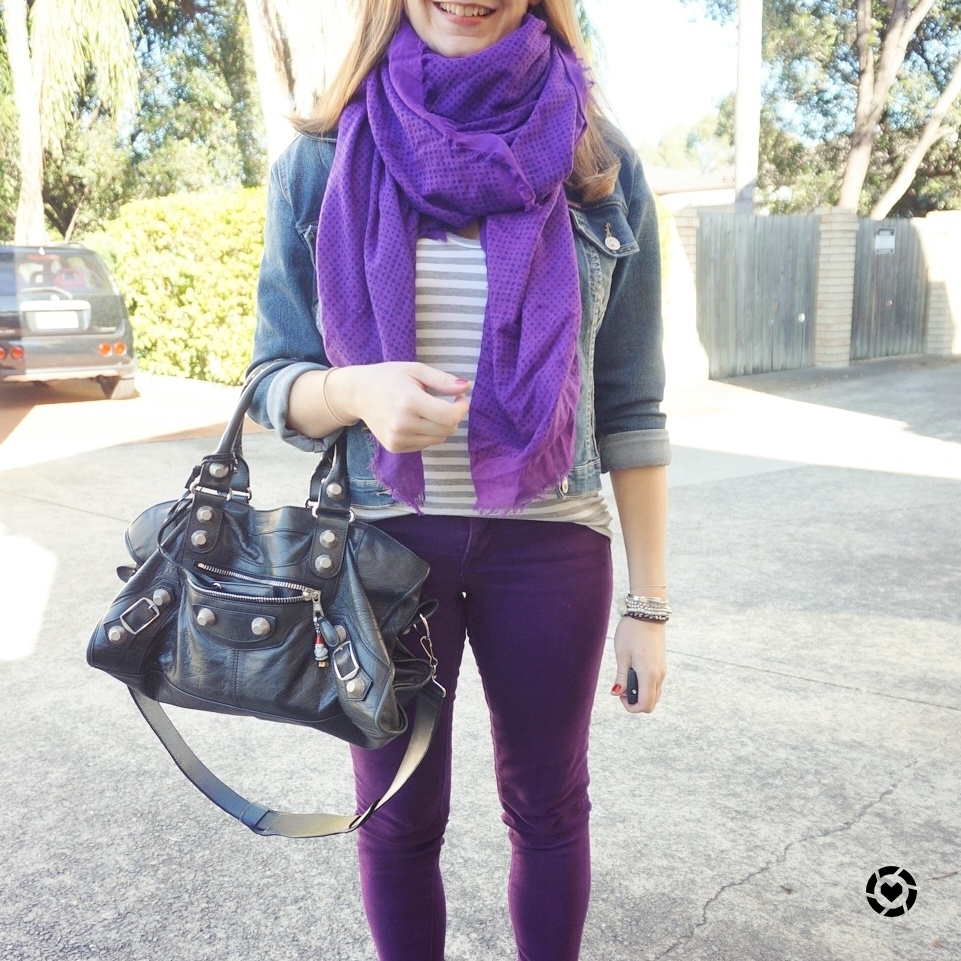 What do you hope the future holds for Away From the Blue?
Mica: I hope I'm still able to blog and keep up with it! I'll have been blogging for 7 years this year, with no plans to stop any time soon. I started a 30 ways to wear series recently and that's been really fun, it would be great to continue that.
You also run a YouTube Channel! What can readers expect to find on your YouTube Channel?
Mica: Bags! They are the thing I love most about fashion! I'm trying to change things up a little and I'll occasionally share a vlog of something fun we did, but it is really all about the bags!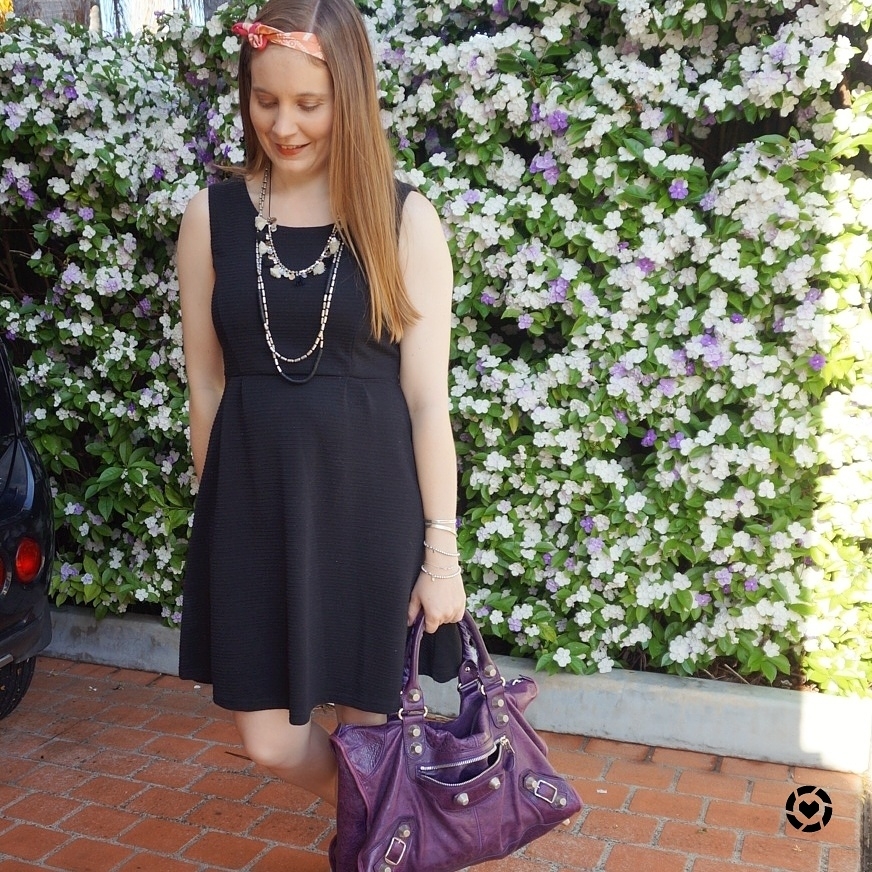 If you had to pick, what would you say is your favorite post on Away from the Blue?
Mica: This was such a hard one to pick!
For my favourite video, I think it would be this one I did recently with 30 ways to wear a LV neverfull bag. I'm trying to improve the 30 wears series videos each time I make them, and I'm really proud of that one!
On the blog, there are again so many! I really liked this one that addressed the issue of comparing yourself on social media and also announced my last pregnancy. It's so easy to hide things in photos, they never show the full story. I thought that illustrated it well!
How would you describe your personal style?
Mica: Casual, comfortable and a little bit boho.
What is your go-to clothing store?
Mica: Jeanswest! I think this is Australia only, sorry! I have so many clothes from them, though. I ask for and get gift cards for Jeanswest for Christmas all the time, as I know I'll be shopping there often!
You have an amazing handbag collection! Seriously, I'm so jealous. What are some of your favorite bags you own and why?
Mica: I do love my bags! It's so hard to pick favourites though, they work for different occasions. I think the most treasured piece is a vintage Chanel 'Lady Di' flap bag, but I also love the Rebecca Minkoff Love bag (ha!) I got for Christmas one year, as well as my Louis Vuitton Neverfull (another Christmas present!), and my little Rebecca Minkoff mini MAC bags for running errands. Oh, and my super rare by gorgeous Balenciaga magenta day bag from 2005! Really, I love them all too much!
You're also the mum of two adorable, little boys! Could you tell us all little more about them?
Mica: My kids are the only topic I could talk for longer than handbags! They are 2 and 4, 20 months apart, so they are very close and they are so loving towards each other. It melts my heart to see, and I hope that never changes! (Although I'm sure they will eventually grow too old for me to make them hold hands when we are walking anywhere, and dress them identically!). They are the best thing to ever happen to me and I am so incredibly blessed to be able to work part-time and spend most of the week with them.
Has being a mom changed your personal style at all?
Mica: Definitely! I'm all about the practicality now! No more pretty but uncomfortable clothes and even my accessories have changed. I favour hands-free, crossbody style bags more, and I don't wear as many statement necklaces or bracelet stacks as I used to. And forget about fun tassel earrings! The boys are very grabby sometimes!
I love that you also offer eBooks for how to shop and dress stylishly while pregnant! That's a fantastic idea. Could you tell us a little more about what readers can expect to find in your eBooks and where they can find them?
Mica: Thank you! I wanted to have something fun to work on during my maternity leave in addition to my blog, and lots of people had asked about my pregnancy style and how I did it so it made sense to put it all into a little ebook. It takes you through identifying what maternity pieces you need for your wardrobe, things to keep in mind when buying them, and has a style guide and outfit ideas for each trimester. As an ebook, it's instantly downloadable here.
If you had to pick, what is your number one piece of style advice you would give to a friend who is pregnant?
Mica: Buy maternity pieces that work in the future too! My pink maternity maxi dress was also a breastfeeding piece and remains one of my most-worn dresses, a great wardrobe addition.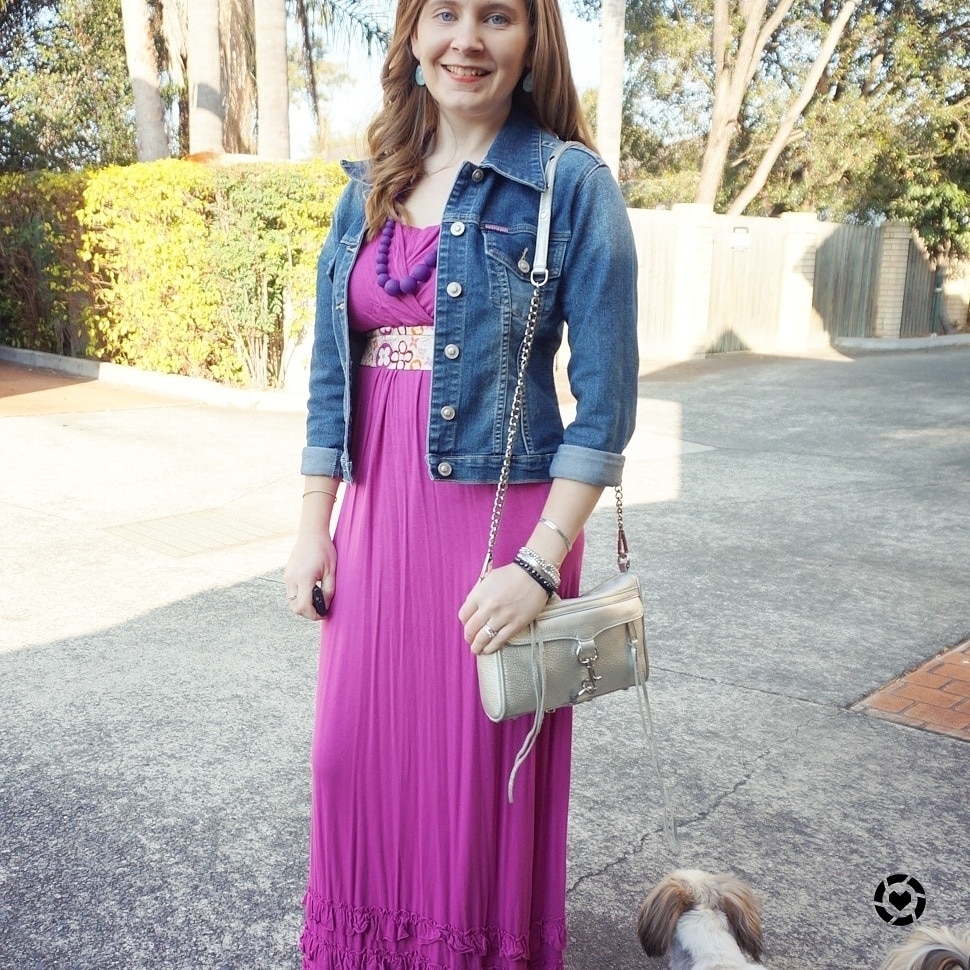 And do you have any advice you would like to share for someone looking to start their own blog?
Mica: Create what you like to read – your blog is your own space. If you see things that annoy you on other blogs, leave that out! Things you love, incorporate that. If you create what you'd like you'll find your own community who enjoy what you do.
Last but not least, where can my readers find you?
Mica:
*Read the blog here.
*Follow me on Bloglovin
*Follow me on Instagram
*Follow me on Twitter
*Subscribe on YouTube
Thanks so much for this opportunity Lindsey, it was fun!