My Experience With Celebrity Eyebrow Artist Sharon-Lee
There were a couple of things that happened with this year's Oscars that had people talking. One was obviously the big Best Picture Award snafu. And another was the rumor that Leonardo DiCaprio allegedly flew an eyebrow artist 7,500 miles (from Sydney to LA) to have his brows perfect for the event. (At least that's what we were talking about here in Sydney.) And that eyebrow artist was said to be Sharon-Lee Hamilton.
While that may or may not be true (Sharon-Lee was in LA for the Oscars, but it sounds more like she was there to do multiple stars' eyebrows – not just Mr. DiCaprio's.) She has confirmed being the go-to eyebrow artist for DiCaprio when he was in Sydney filming The Great Gatsby and has shaped the brows of the likes of Beyonce, Serena and Venus Williams, the Olsen twins Mary-Kate and Ashley, Tom Cruise, George Clooney, etc. So, she has an impressive client list, to say the least!
So, why the heck am I telling you this? Well, after all that press because of Leo, it got me thinking. I was just a short bus ride away from Sharon-Lee's salon and my eyebrows are a mess. Oh, and I have a big event coming up with a bunch of beauty and fashion industry people…I should probably have decent eyebrows for this. (A blog post about that is coming on Monday, don't you worry.) So, I called up the salon to see if they could squeeze me in for the Sharon-Lee "Brow Wow." Much to my excitement, they were able to get me in!
So, does Sharon-Lee live up to all the hype? Let's find out!
Before Photos
Like I said, my eyebrows were a disaster. I honestly can't remember the last time I had them threaded…maybe two months ago? They're in pretty rough shape, even for me.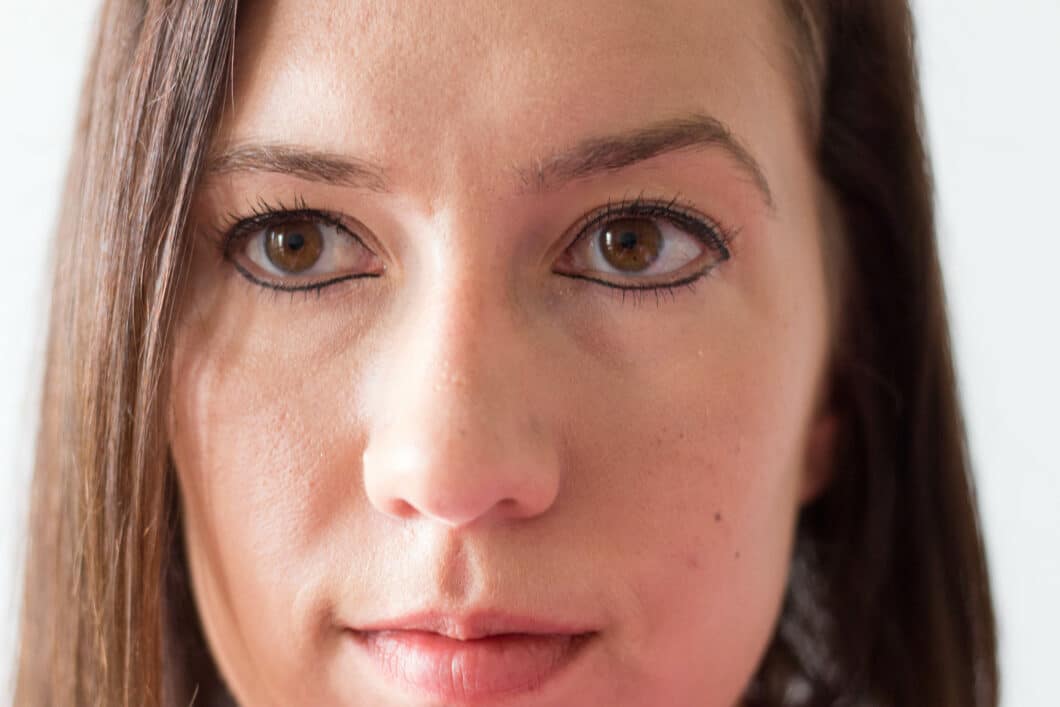 The photo above I snapped 10 minutes later after I put my daily amount of makeup on. The extent of my eyebrow makeup is a light dusting of BareMinerals Brow Powder. (And gosh, sorry for the awful photos. I really suck at selfies. I think I need some longer arms!)
The "Brow Wow" Process
So, this is what Sharon-Lee does to transform your eyebrows from furry little caterpillars into beautiful butterflies! I'll walk you step-by-step through the "brow wow" experience, so you know what to expect.
*I entered the salon, through a nondescript, opaque, orange door. It's not the easiest to spot. There is just one little orange, "Sharon-Lee" sign hanging above said door. This is definitely not a place that wants walk-ins.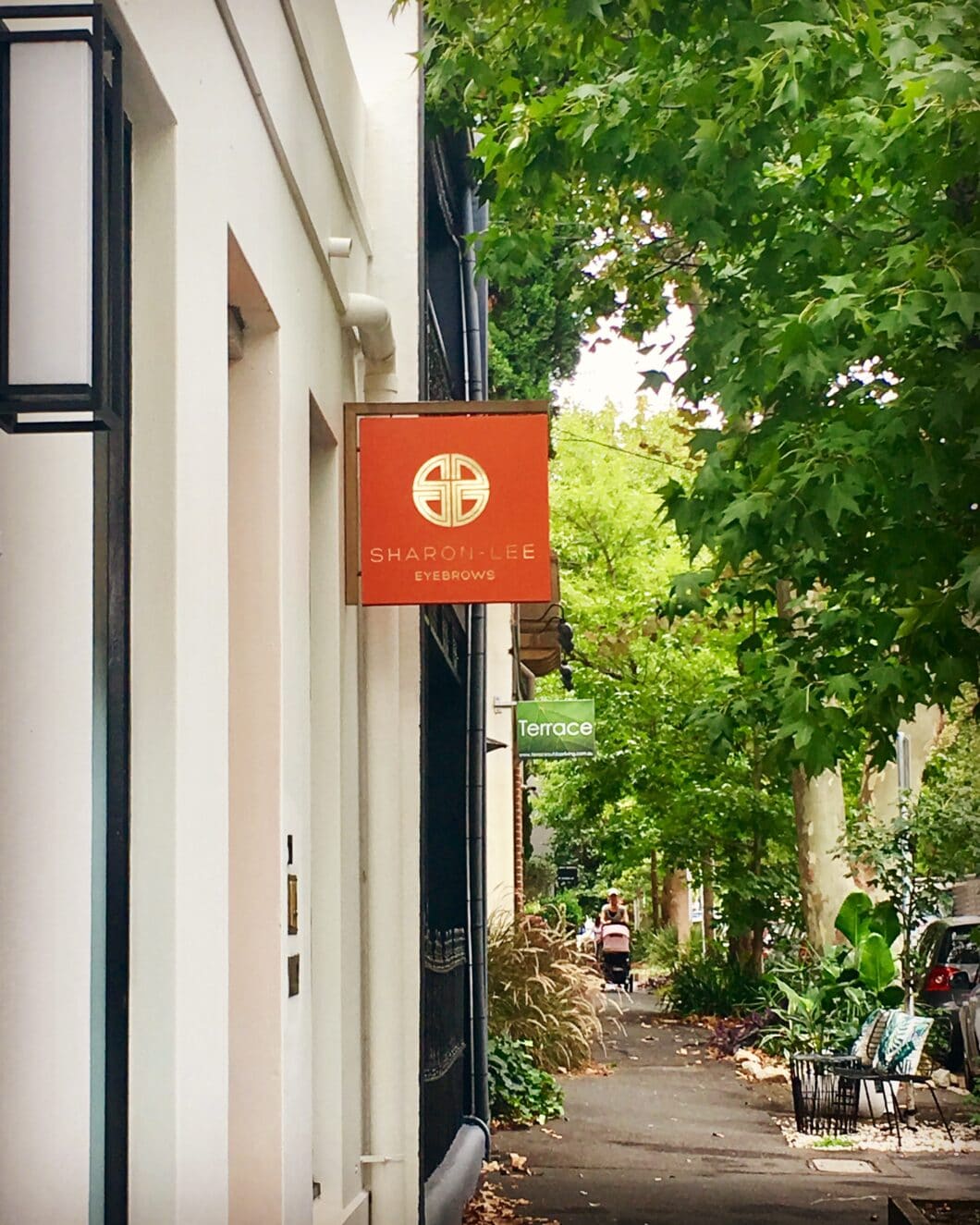 *Then I was greeted by a very friendly receptionist who offered me complimentary champagne, despite how early in the day it was. (I was there at 10 and the champagne was already flowing! I had no complaints.)
*Once I was settled in with my beverage of choice, Sharon-Lee came out to inspect my face and determine what she needed to do to me.
*The receptionist came back and explained the process and also tried to upsell me on other services…such as brow tattooing. I loved the idea of having my brows permanently tattooed, but time was not on my side, and I didn't want to risk having red brows before my event.
*Then, I headed into to the depths of the salon where I was greeted by a fluffy, friendly, little Shih-Tzu. I love dogs…so, my heart instantly melted when I saw the little guy. (He's Sharon-Lee's son's dog.)
*Sharon-Lee then performed a miracle on my brows that maybe took 10 minutes. She dyed them, plucked them and waxed where necessary. Also, the waxing resulted in ZERO pain or redness around my brows.
*Sharon-Lee then noticed I had a pretty fuzzy upper lip and offered to wax it for me (no extra charge). I haven't tried waxing my lip in maybe 10 years after having several horrifying experiences that ended with welts, extreme redness and lots of pain. But, she assured me she knew what she was doing and had that fuzzy lip taken care before I even knew what happened. Again, NO pain and I had one tiny red splotch by my lip and that was it! Incredible, I tell ya.
*I was then moved to another area of the salon, where I received an eyelash tint, hand massage and wax treatment and collagen eye treatment. This took around a half hour.
*Voila! I said goodbye to the staff and went about my merry way. The staff already had my card on file, which was necessary before I could be booked. So, I didn't have to worry about paying as I left. It was kind of nice, actually.
After Photos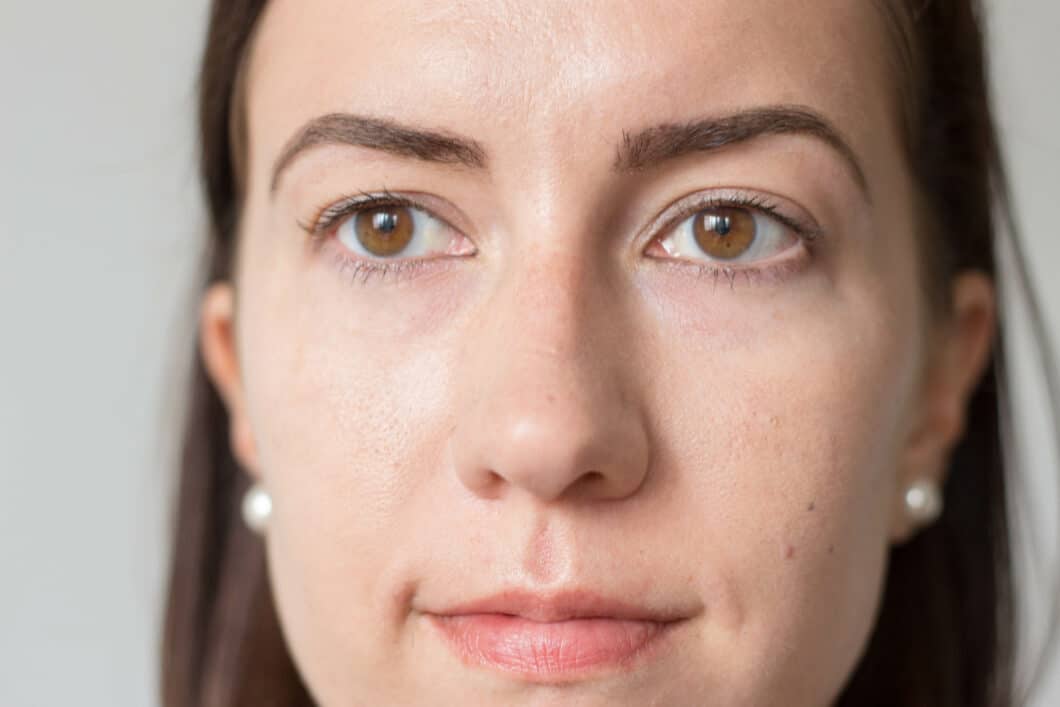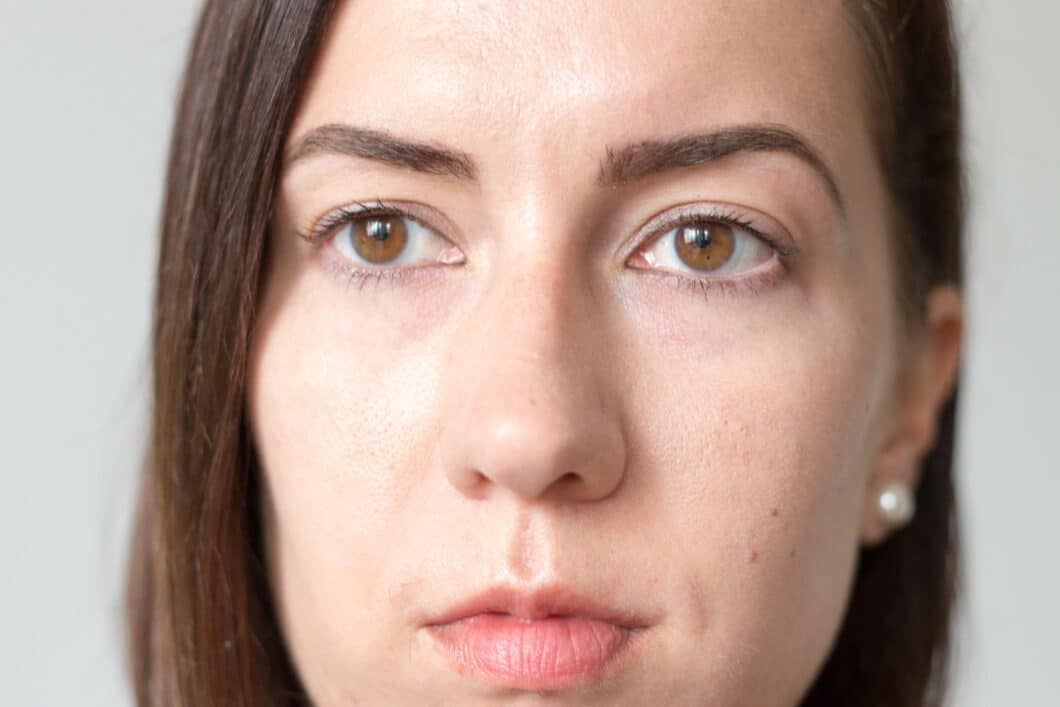 I have no eye makeup on in the photos above (just my foundation), but I have had a good amount of caffeine by this time. (I opted for coffee over champagne.)
I have to say, that is the most even my brows have ever looked in my life! I usually get my eyebrows done and absolutely hate how thin or uneven they are – but that was certainly not the case this time! I can see why all the celebs like going to Sharon-Lee.
Progress photos of the day. Before – After
I know the photos above aren't the best representation…as the lighting is different in each. And I couldn't be bothered to fit my whole face in some of them. But, you can definitely see the difference in my brows either way!
2 Days Later
The photos above are what I looked like after two days. The first one is obviously devoid of makeup, and the second is me in full makeup just before my event. You can see that the dye has definitely faded, but it is still present. It just looks more natural. I did feel I needed to add a few dustings of my BareMinerals Brow Powder before heading to the event.
Before & After With No Makeup
Seeing those two photos put it into perspective for me just how much better my brows look. Haha. I had initially been a bit peeved that the dye faded so much. But, my eyebrows still look pretty darn good. Also, I like the slight tint my lashes have. It's subtle, but I can notice it. It also seems like it is much easier to apply my mascara too.
Bottom Line – Was It Worth It?
The price is steep. There's no arguing that. Having the "brow wow" done by Sharon-Lee costs $180 AUD (about $135 USD). You don't have to have Sharon-Lee do it, though. There is an option to have another artist do it for $100 AUD (about $75 USD). So, yes, pricey. However, taking into account all of the different services + complimentary beverages…I didn't feel bad about that price at all. It wasn't like I was just going in for a quick eyebrow wax. It was an entire, luxurious experience. So, yes, I would say it was certainly worth it.
Will I Do It Again?
I don't know. I'm not sure if I want to be investing quite so much in my eyebrows on a regular basis unless I have another special event coming up. But it does sound like I'll be good to go for a few more months in the eyebrow department, thanks to my newly shaped eyebrows! So, we'll see what happens after a few months.
I'm curious, how do you take care of your eyebrows? Do you pluck them yourself or go to a salon? And what are your thoughts on the Sharon-Lee brow wow? Let me know in the comments!
Shop my eye makeup:

Shop the rest of my makeup:


Also, my blog post "My Team Instinct Outfit" was selected for this week's Links à la Mode! Check out all the other posts selected, below!
Links à la Mode, March 9, 2017