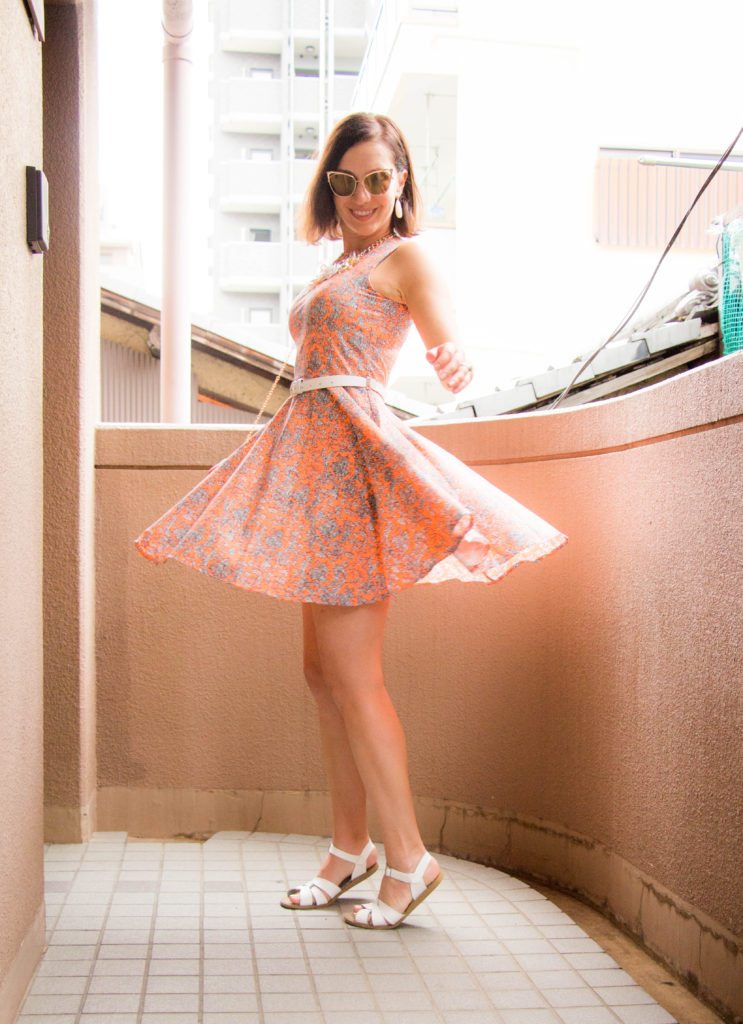 Shop the look:

Fit and flare dress, sandals, sunglasses, novelty purse, umbrella…this is what I generally have had on every single day this summer. This "summer uniform" walks a fine line between casual and dressy…but above all, I feel comfortable wearing this type of outfit. Which is really important when it's hotter than the depths of hell, and I have a lot of exploring to do!
I've already been over my love of fit and flare dresses and Salt Water Sandals (the comfiest sandals on planet Earth!)…millions of times. (Sorry!) But let's take a second to appreciate my ice cream cone purse! I was a day late and a dollar short on featuring this…because over the weekend was Ice Cream Day in the United States. (Mona of Curls & Cakes had informed me of this with her delicious ice cream recipe!) I did eat my share of ice cream over the weekend, though, so I feel like I celebrated accordingly, haha. But anyways, this purse is just $10 and is so darn cute. It's one of the few items in my wardrobe that gets compliments from strangers in Tokyo.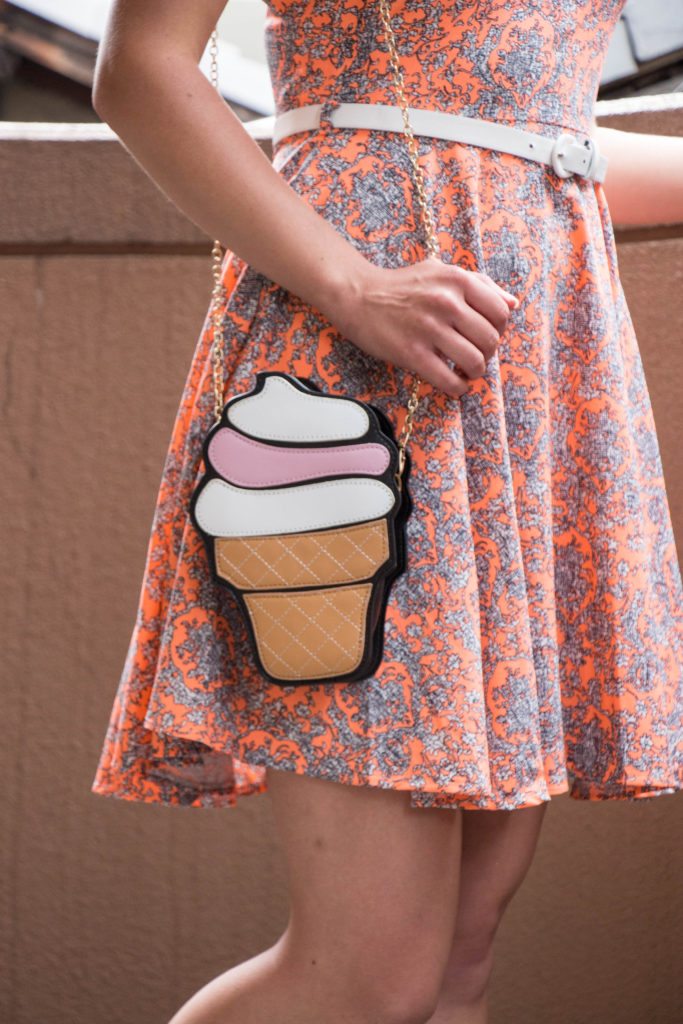 That actually brings up another topic that I'll talk about more in depth at a later date…but I am no longer overdressed for anything. The ladies in Japan are always dressed to impress! And not in an over-the-top, look-at-me sort of way…but a very effortless, feminine and classy style that makes me swoon every time I step outside. (And also makes me want to run back inside to change!)
But anywho, I had worn this outfit for a day of adventures in Kyoto. We visited many famous landmarks (which I'll be sharing more tomorrow)…and it rained out like crazy for a good portion of the day. (So, I apologize for my crazier than normal hair.) The photo above is of Kinkaku-ji, a.k.a The Golden Pavilion – so beautiful! But most of the photos were taken in the hallway of the Airbnb we were staying in, haha. It was so rainy (other than a brief moment at The Golden Pavilion). This was my first time using Airbnb, and I was impressed! If anyone else is looking to use Airbnb and you've never used it before, click here for $47 (or 5,000 yen) off your first stay! 🙂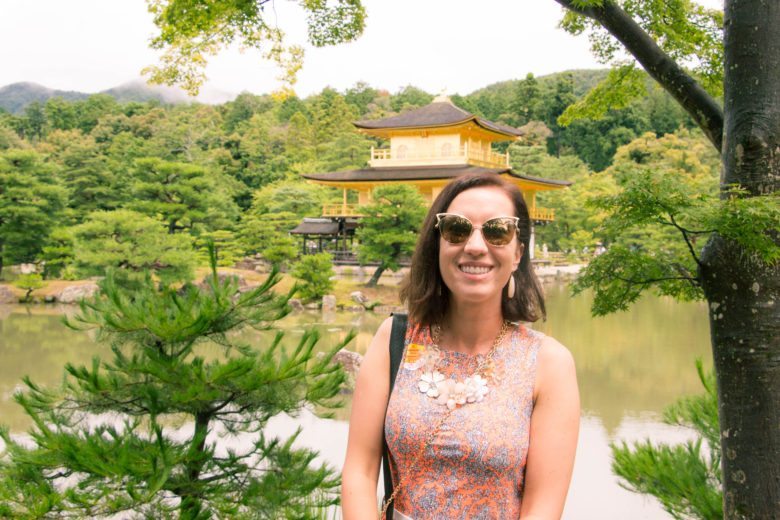 Also, bonus points to anyone who can spot the kitty spying on me in the 3rd photo down, haha. He was watching me from the rooftop the whole time we were taking photos! It was too cute.
What's your go-to summer outfit? And has anyone else tried Airbnb, and how did you like it? Let me know in the comments!
Where to find it:
Dress: c/o* Lilee Fashion (No longer available. Similar here and here.)
Sandals: Salt Water Sandals
Purse: c/o* NewChic (Similar here)
Sunglasses: Old (Similar here)
Jewelry: Target
Umbrella: Gift from Shannon 🙂
On a side note, thank you so much for all the love on yesterday's Instagram photo, everyone! I've never had a photo on Instagram get so much attention in such a short amount of time! So, thank you very much, dear followers! (Click here to see the blog post it came from.)
*c/o = courtesy of, meaning the company gave me the product to be used on my blog, and I did not pay for it. All opinions are my own, and I am not being compensated for a positive review.