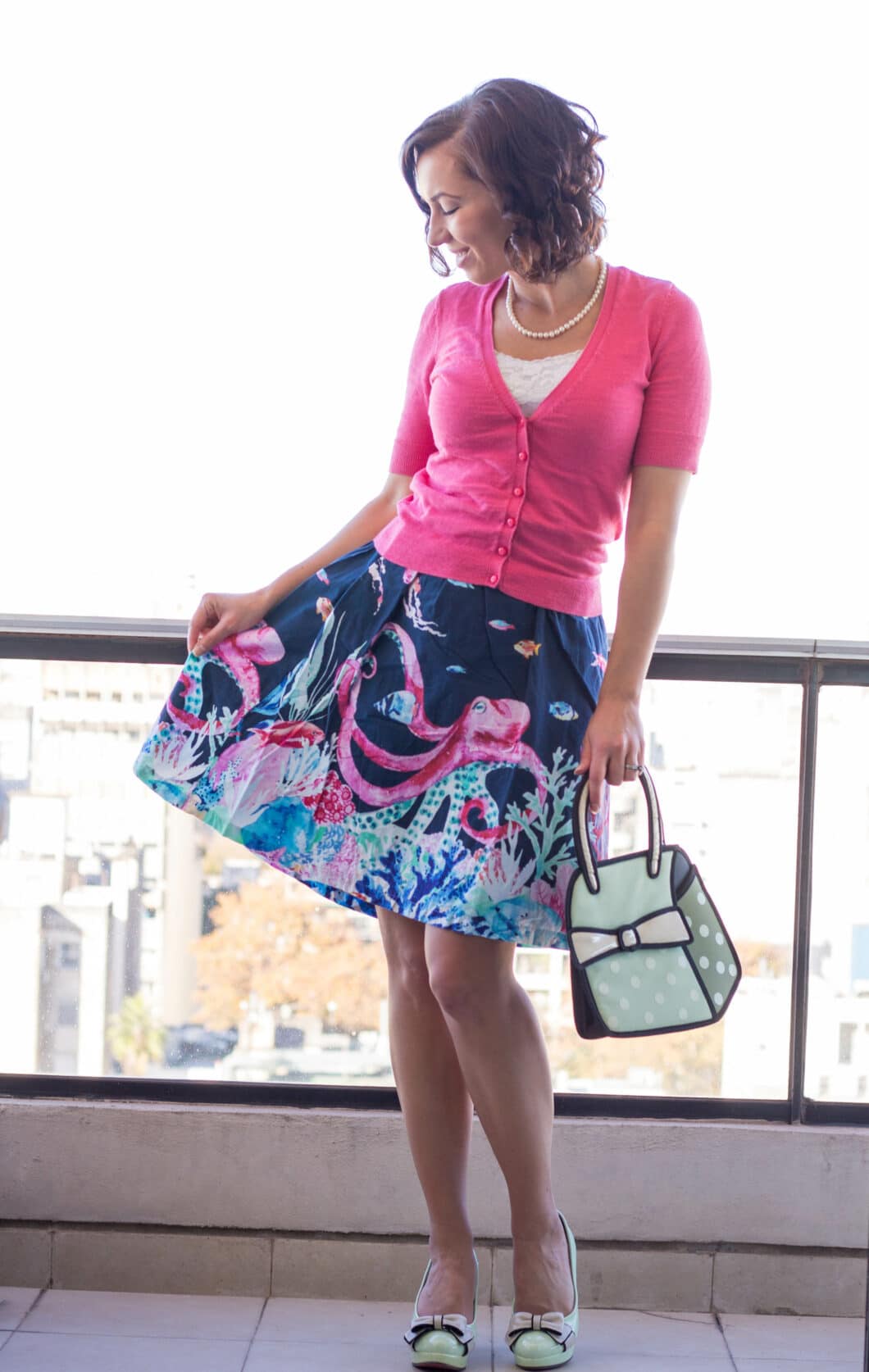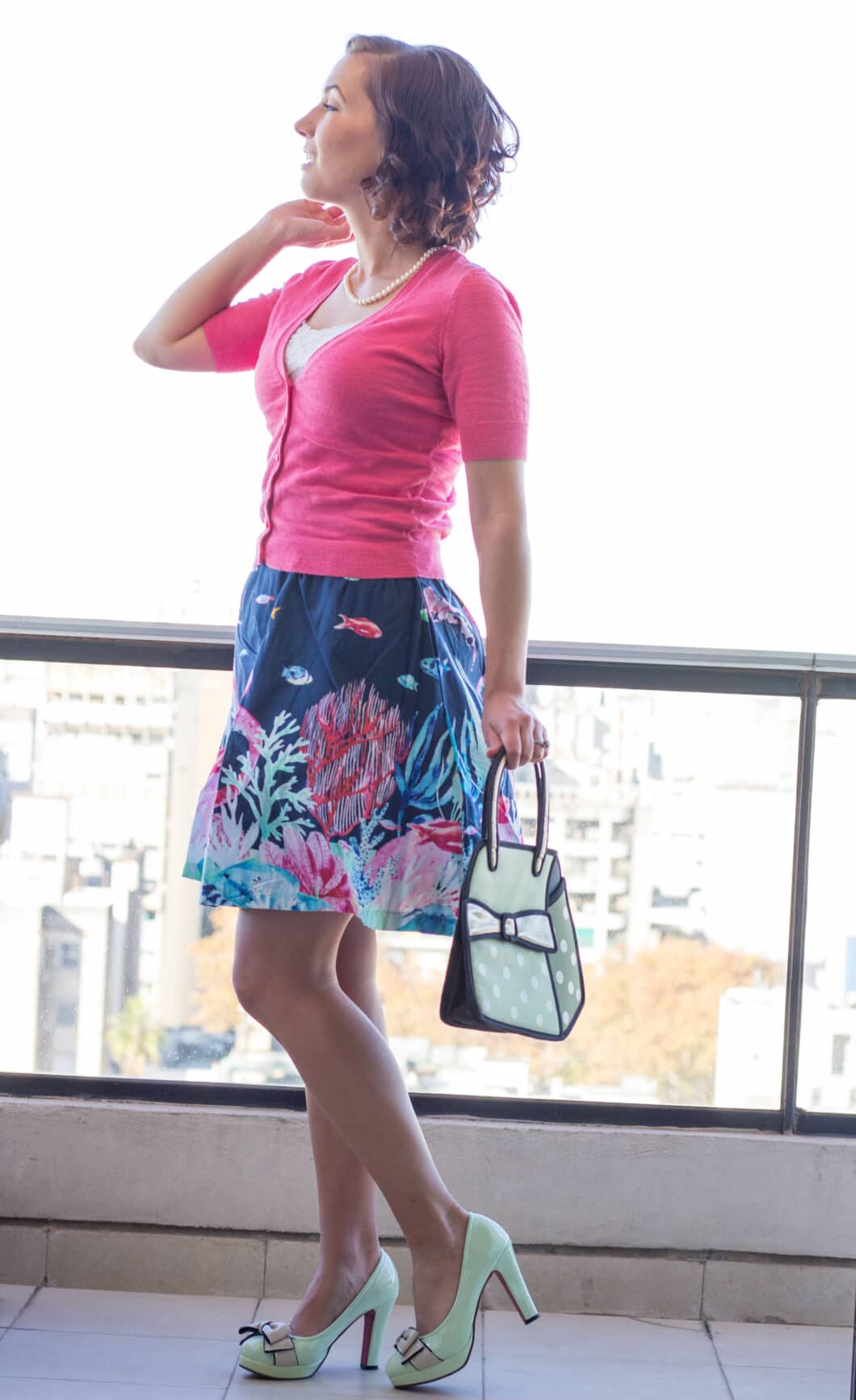 Believe it or not, this outfit post was taken just 2 days before my previous outfit post (the one where I was all bundled up and the temps were below freezing). It was nearly 80 degrees Fahrenheit the day these photos were taken! I honestly didn't need this pink cardigan, I just liked the way it looked. Haha. Argentina is certainly giving Wisconsin a run for its money for the title of wackiest weather!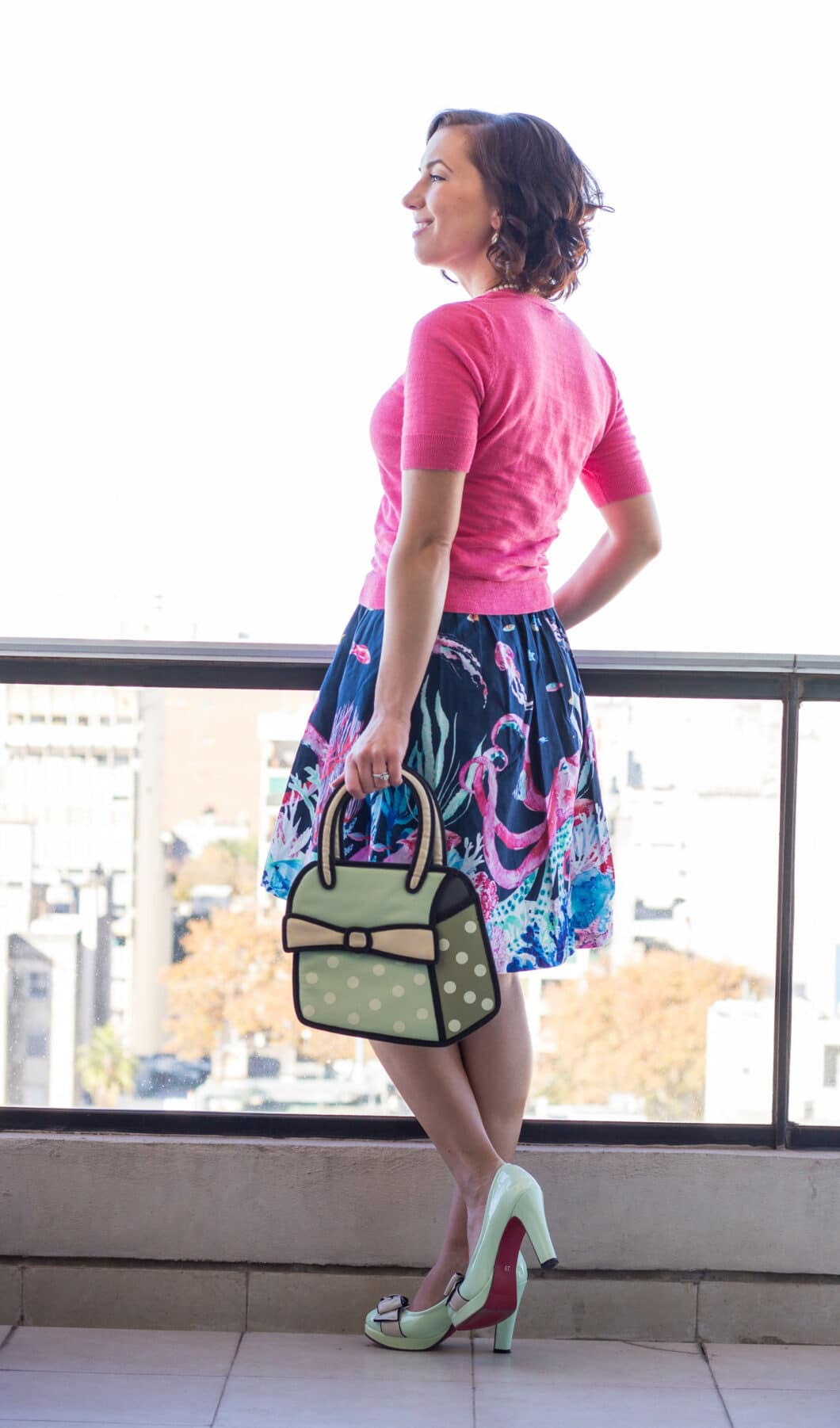 But anyways, this here skirt just might be the most featured piece of quirky clothing on my blog. I can't believe how much use it gets! It's far more versatile than I ever dreamed it would be, and I still have more ideas of how I want to style it.
And, any reason to break out these fun (yet super comfy/easy to walk in) heels and Jump From Paper bag makes me happy! That combo isn't quite as versatile, haha. But it is certainly fun when they do match an outfit!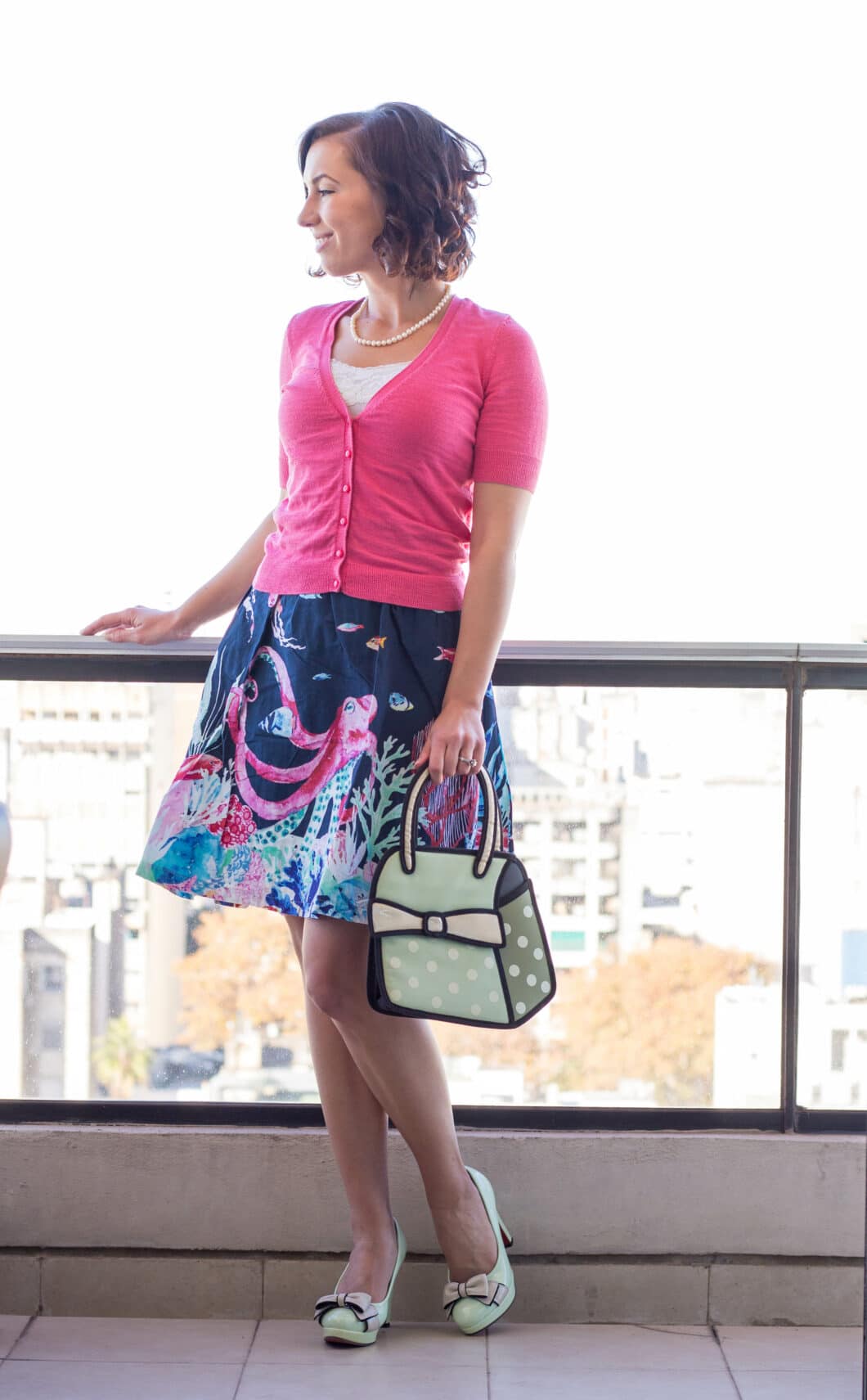 Just a reminder too, by the time this post publishes, I'll actually be on a plane on my way back to the US for the week! I'm really excited to attend Golfing for Veterans 2017 and see my family. The blog will still be published as normal, I just may not be as responsive to comments/emails/social media while I'm home as I want to spend as much time as possible with family & friends. I hope everyone else has a fabulous week/weekend too!
Do you have any quirky pieces in your wardrobe that turned out to be surprisingly versatile? Let me know in the comments!
Where to find it:
Skirt: ModCloth
Heels: Light in the Box
Bag: Jump From Paper (Sorry, this exact style is no longer available.)
Cardigan: c/o* Thredup (Similar here)
Cami: Maurices
Disclosure: some of the links in this post are affiliate links. Meaning, if you click a link and make a purchase, Have Clothes, Will Travel gets a very small commission. Thank you for supporting the brands that make this blog possible!
*c/o = courtesy of, meaning the company gave me the product to be used on my blog, and I did not pay for it. All opinions are my own, and I am not being compensated for a positive review.