Our Australian Marlin Fishing Expedition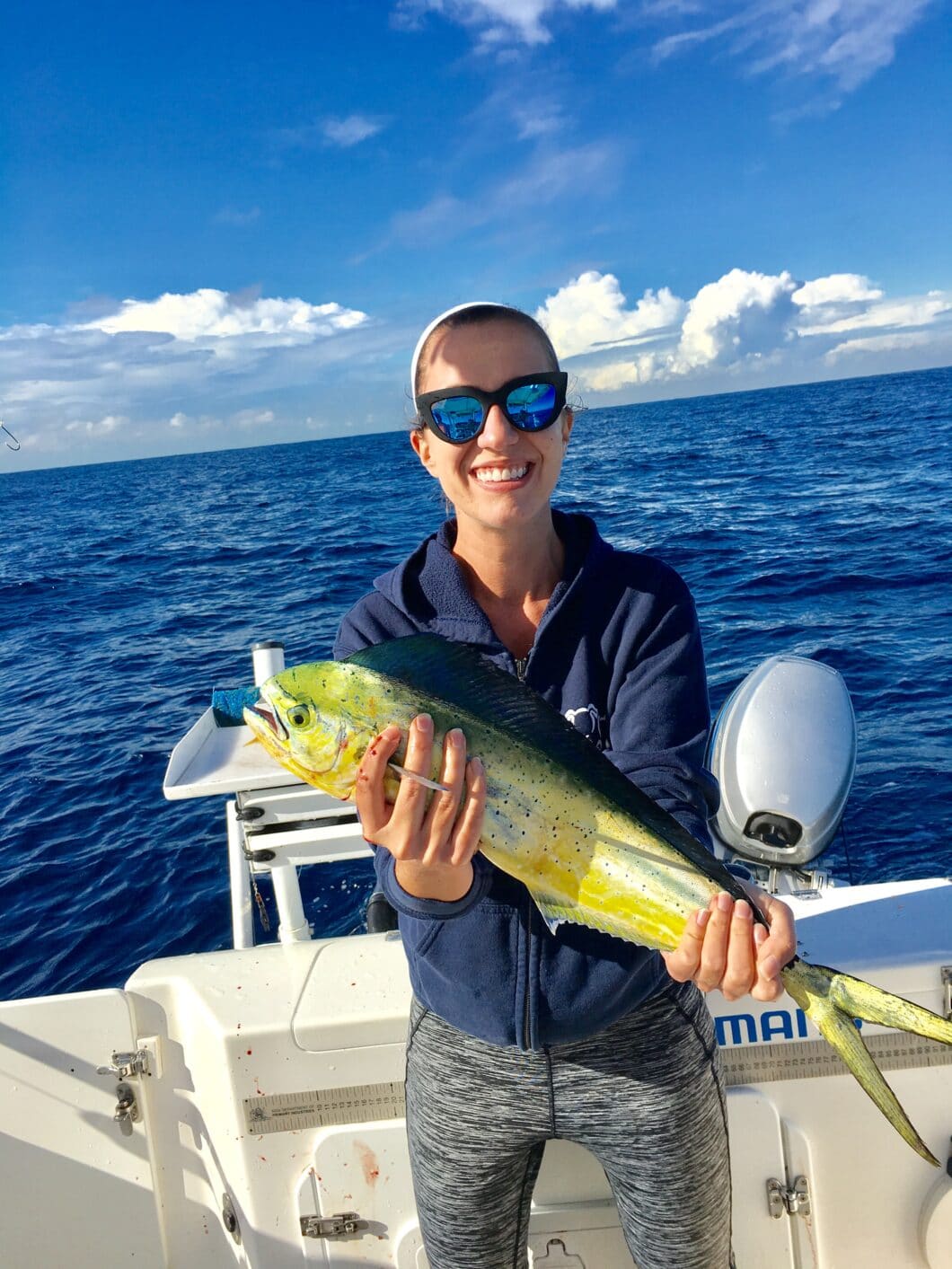 I mentioned in a blog post last week that my hubby and I were going Marlin fishing! We've been trying to go for a couple of months now, but the weather hasn't been cooperating. But last week, we finally had one good day, and we took full advantage of it.
Unfortunately, we didn't actually catch any Marlin. But hey, that's fishing! You can't catch one every time! However, we did catch some Mahi-Mahi…which is what my husband and I are holding in the photos above. If you eat fish, you've probably eaten Mahi-Mahi at some point. It's quite yummy!
Oh, and that photo of me above…yeah, there's actually a blooper reel of that. Apparently, my fish was not in the mood to pose for a photo. I made a GIF of what happened after that photo was snapped below…but WARNING, you can see me mouth a profanity. So, don't show it to your kids. Haha.
Sorry for the potty mouth! And don't worry, that fish didn't have a hard landing. It apparently had a plan when it jumped out of my hands, as it landed next to the captain into a pile of our towels. And then it was put back into the ocean because it was a centimeter too small to legally keep. (My husband was the only who caught any keepers!)
Favorite stills of that GIF, haha.
What can I say, I'm awesome at fishing. Haha.
But anyways! Catching Mahi-Mahi wasn't the only thrill of the day. We were also treated to quite the show from a group of dolphins who decided to follow our boat!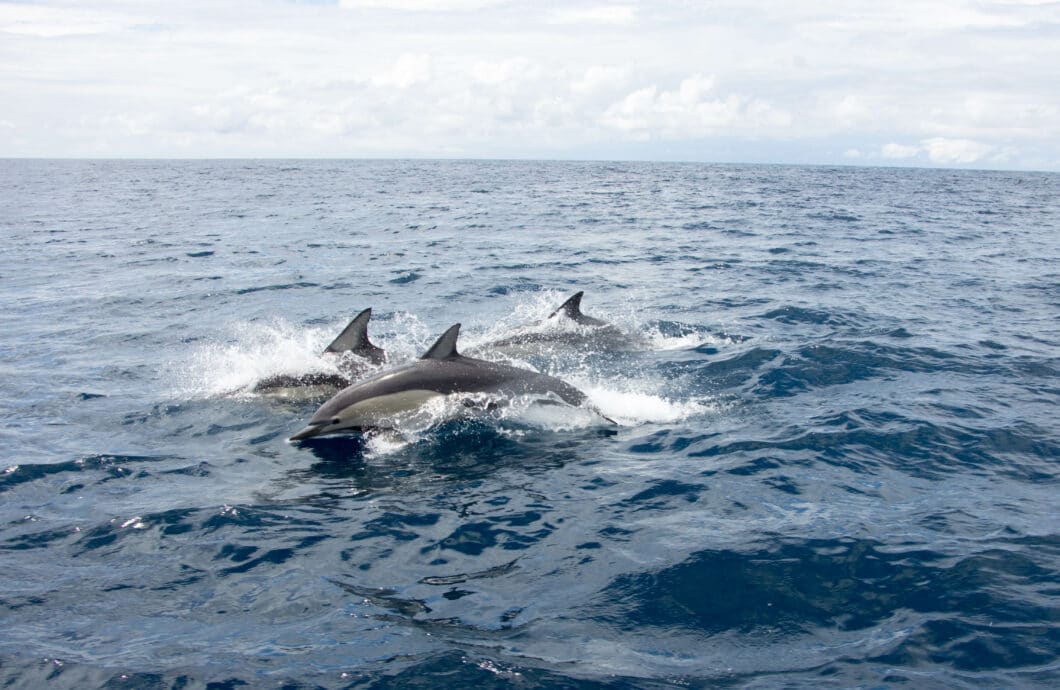 We have never been this close to wild dolphins…so, needless to say, we were really excited about this encounter! I took a video from my Instastories below too, to show how close they really were to us. Pretty neat! (But sorry, with it being from InstaStories, it's vertical.)
And if you're curious, we had booked this trip through OceanHunter Sportfishing in Sydney. Our captain for the day was a nice guy and good fishermen. But he really was not that great at engaging with people…and most of the day was pretty awkward, and my husband and I had zero idea what was going on or where he was taking us most of the time. (Unless we pressed him for details repeatedly.) We didn't even know the day was over until he dropped us back off at a wharf and told us to have a nice day, haha. Good grief. But, that's services in Sydney. It's different here than in America I have to say. (We have friends who do it for a living back home, and we also did a charter trip in New Jersey…and let's just say those experiences compared to this one were like night and day.)
But oh well, despite our captain being a bit awkward and not seeing any Marlin – we did still have a good time! And my husband even cooked the fish when we got home. (And he never cooks – so, everyone encourage him to keep going in the comments section. Haha.)
Being from a small fishing village in Wisconsin, I've had some experience in fishing…but I know not everyone has had the chance. So, I'm curious, are you into fishing? And if not, is it something you would try? Let me know in the comments!