Red, White & Blue: Part 2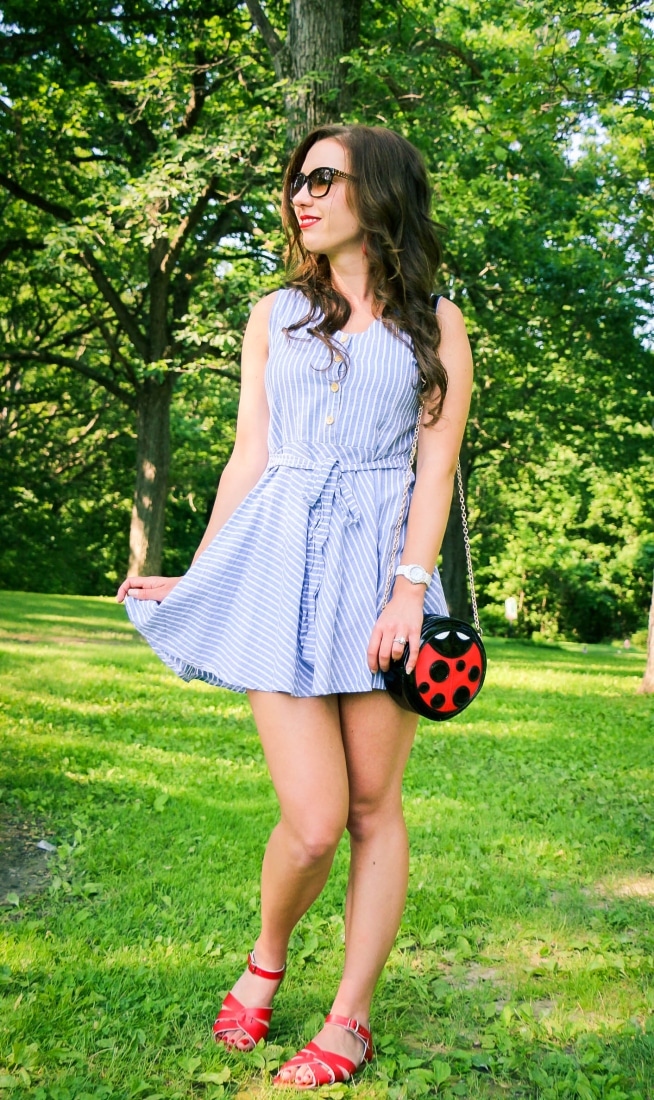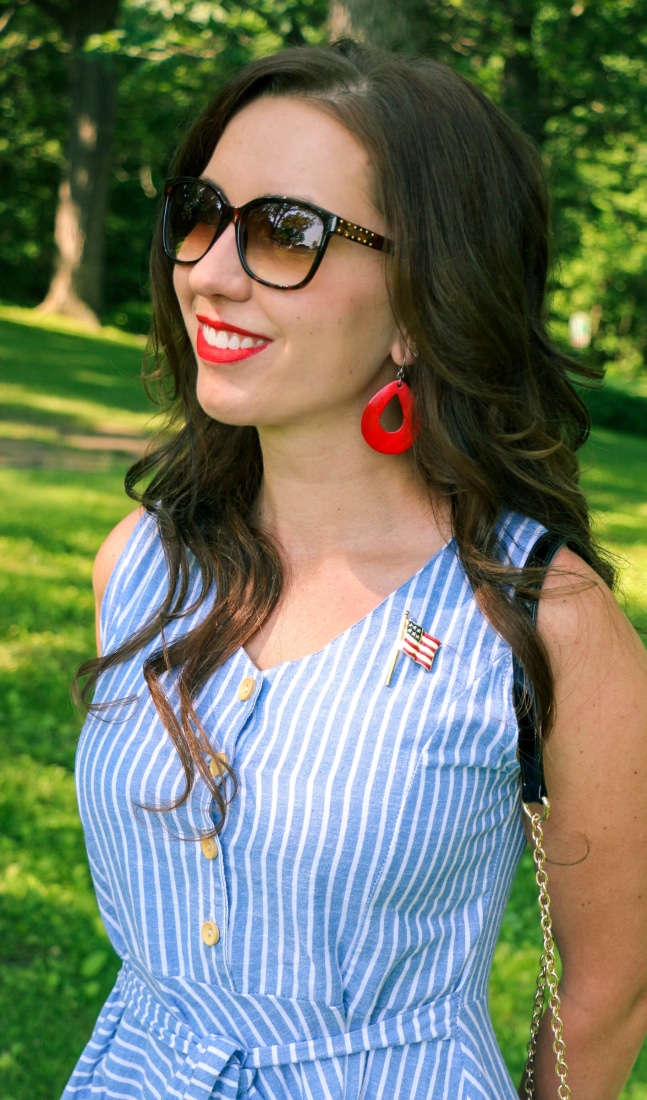 Shop the look:

I can't believe how fast summer is going! I feel as though I blinked and June was over…and it's now the weekend of the 4th! Which of course means you need to be decked out in your best red, white and blue attire.
I did an outfit post a few weeks ago on one of my favorite red, white and blue outfits. However, I had one more occasion to be patriotic for. This outfit was for Golfing for Veterans last weekend! (Click here to see my post on that awesome event.) Have Clothes, Will Travel had partnered with Golfing for Veterans for the event.
I had spent the day taking pictures in beautiful, sunny, 80 degree weather – and this dress was super comfortable the whole day. It was a bit short for what I was doing that day, though. So, I put a pair of patriotic shorts on underneath it and had no worries, and you couldn't even tell I had them on. I was also very pleased with only spending $12 on this dress! You really can't beat that price!
My shoes were another purchase I was super happy with. These Salt Water sandals are the best! When I first tried them on I was a bit worried because they fit a bit different than what I'm used to. (There's a bit of room by the toes, and your heels go right to the end of them.) But I wore them for an entire day of running errands, then for the entire day at Golfing for Veterans and then I wore them for an entire of traveling through airports (which included a lovely 10-minute sprint through O'hare) – and they were comfortable for every single day! I now want a pair in every color. Haha.
I also want to call attention to the lovely Etsy shop I bought my flag pin from. KittyCatShop did an awesome job of getting this pin delivered to me in an incredibly short amount of time. I placed my order Friday afternoon and it shipped within an hour of my purchase and was then waiting on my doorstep by Monday. I love it! The quality is great, as well.
What is everyone doing to celebrate the 4th this weekend? Let me know in the comments! I'll be heading to Philly to be as patriotic as I can be. Haha. And I'll probably be wearing this exact outfit again. 😉
Where to find it:
Blue V Neck Long Sleeve Belt Striped Dress
from: SheIn
Sandals: ModCloth
Pin: KittyCatShop (Similar pin here)
Purse: ModCloth or Torrid
Sunglasses: Target (similar)
Watch: Walmart
Shorts: Walmart
Earrings: Claire's (old)
Ring: Etsy
Lipstick: Stila Stay All Day Liquid Lipstick
*Just thought of this, if you are interested in ordering this dress…be sure to size up! I'm usually a medium but went with a large after I looked at the measurements. And the large just fits. If you have any sizing questions feel free to ask away in the comments section. 🙂