Relaxing in Cape Cod: Outfit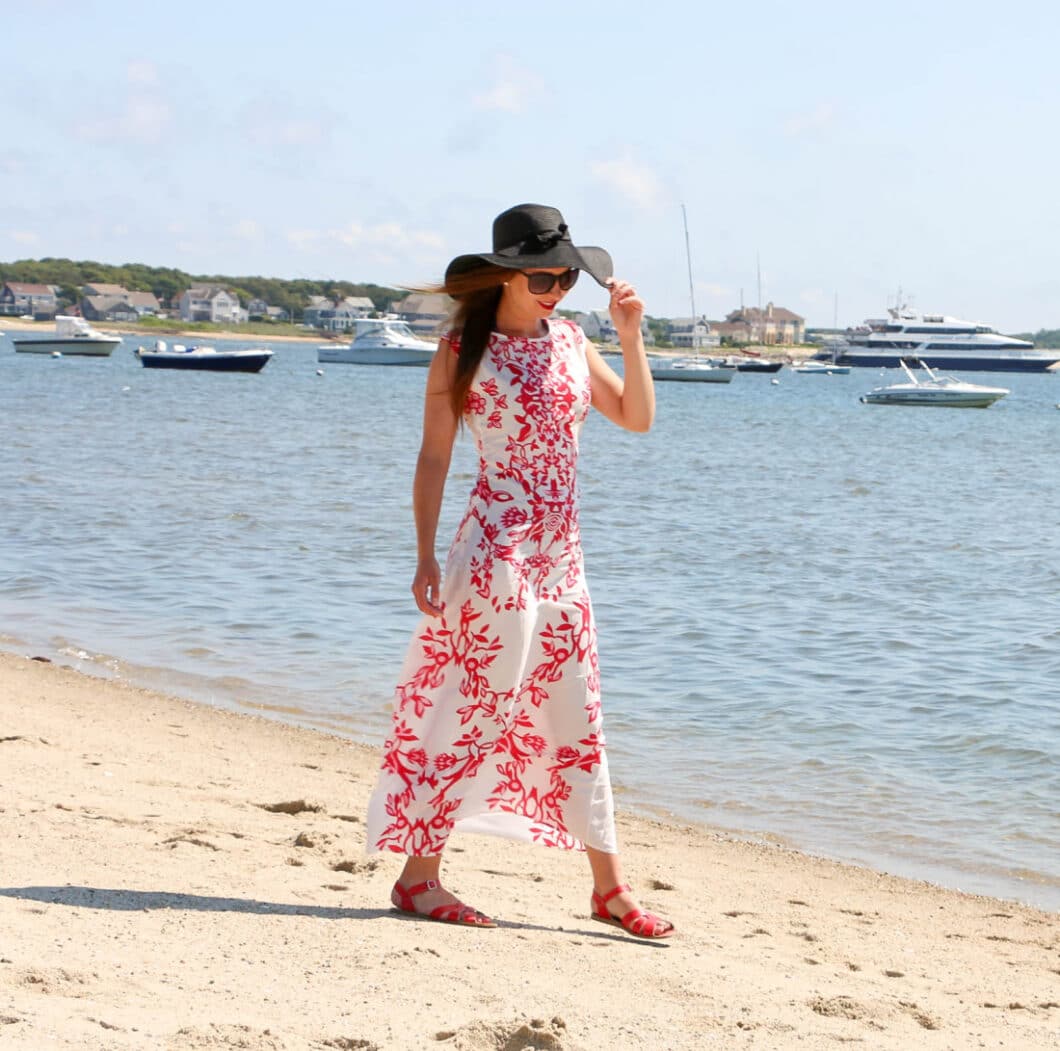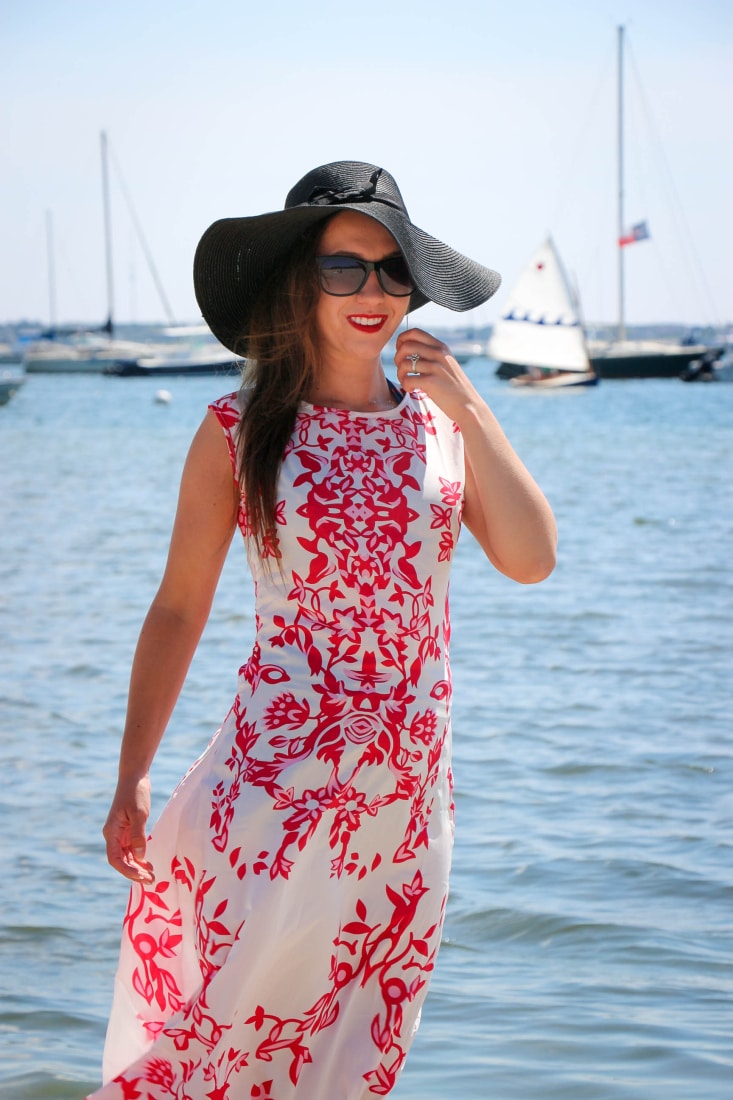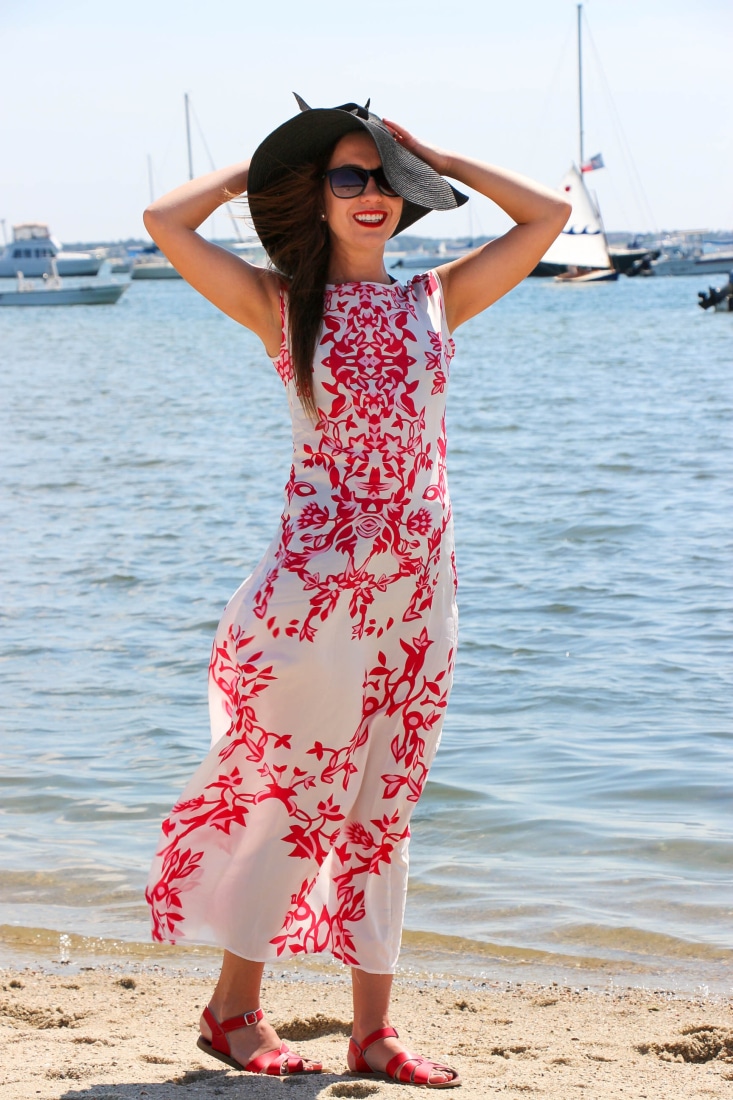 Shop the look:

Vacation was incredible! My husband and I spent last week exploring parts of Cape Cod and then a couple days in Boston – I can't believe it's already over. We had so many incredible adventures, from shark cage diving and whale watching, to meeting one of my favorite bloggers in person, to going to my first Red Sox game! There'll be blog posts on all of those experiences soon, but many of them include video. (Shark cage diving isn't complete without video proof! Haha.) And editing 4K video from the GroPro is proving to be a bit challenging (hence, why I'm a day late on posting, and there's no video in this post!), but more on that later.
Let's talk about this lovely maxi dress for a moment. AMI Clubwear was kind enough to send it to me before I left for vacation, and it was the perfect dress for the beach! It's super comfy and breathes well, and it's quite flattering. I ended up with a sunburn by the end of the day (I reapplied my sunscreen all day- how does this happen??) and it was nice to throw this dress back on, and have it be cool against my sunburnt legs. My only complaint about this dress is that it's sheer…which means I have confined it to a swimsuit cover up, until I get around to purchasing a slip. It's so cute, though, that I definetly need to wear it for more than just a swimsuit cover up.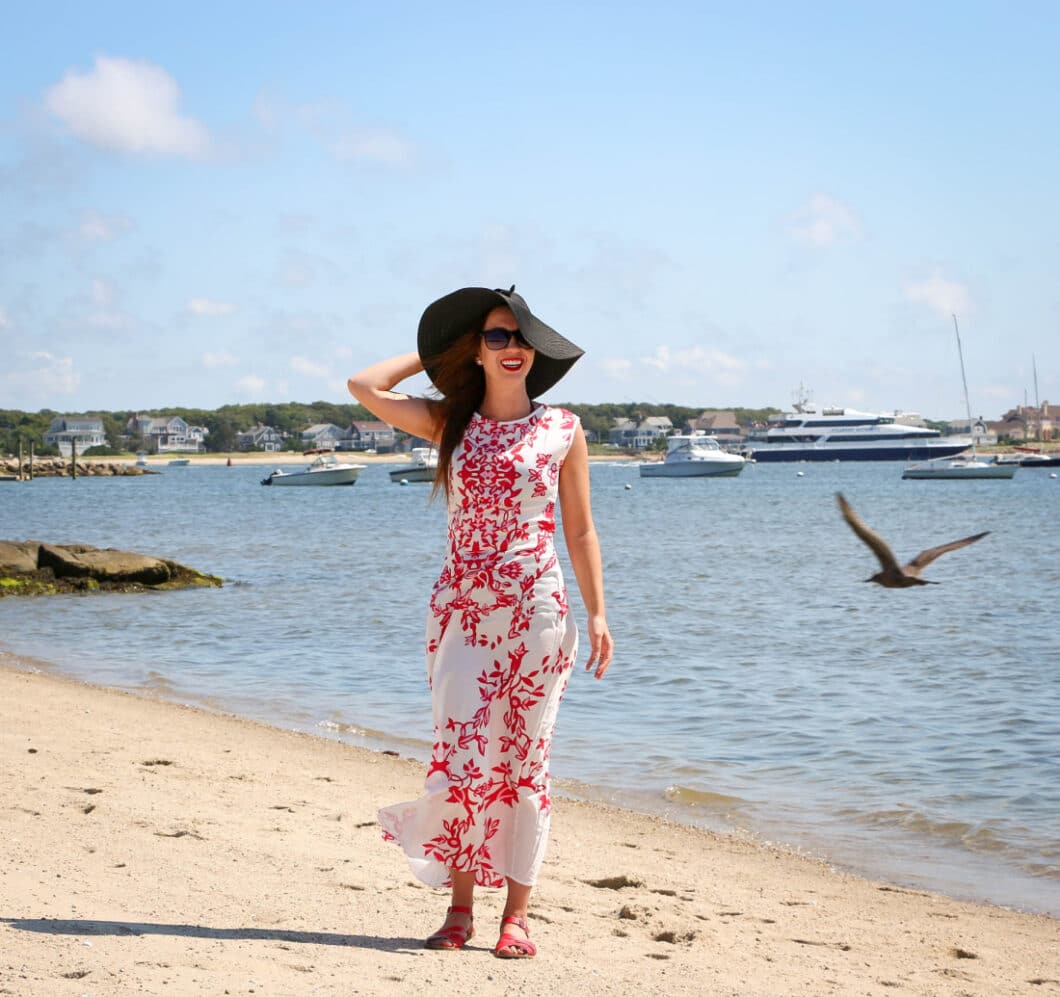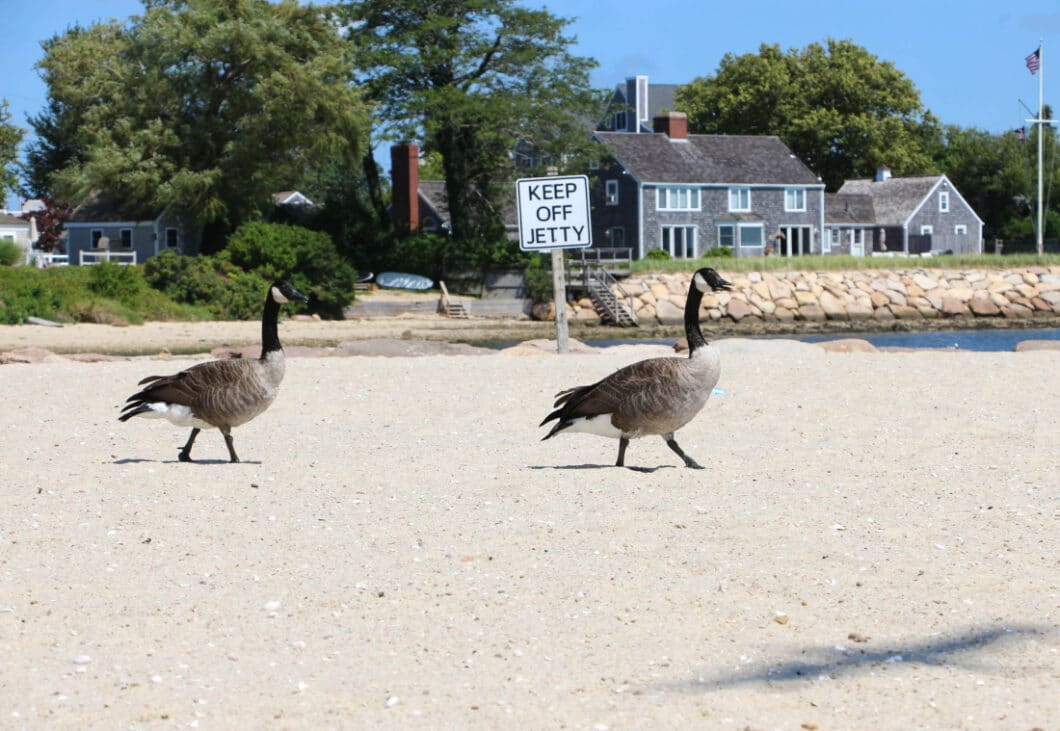 We were at Veteran's Park Beach in Hyannis, Cape Cod for these photos. It's a gorgeous and relaxing beach, with a lovely little swimming area, great view of the boats, and there's a lovely park with JFK & Korean War Memorial behind it. There's also a lot of very friendly birds, as you can see in the photos above. That sea gull was determined to make it in as many photos as he could…and then spent the rest of the day trying to steal our snacks and shoes, for some reason. Haha.
I also have to include a rare photo of my husband relaxing without a laptop in front of him. (This about the equivalent to seeing a unicorn in the wild. Haha.) His vintage swim shorts also deserve a mention…his Grandpa had been a driver for Budweiser all his adult life and acquired a lot of promotional merchandise from them throughout the years. His Grandpa had gotten these shorts in the early 60s. They're quite the hit every time he wears them. Haha.
I think the sharks were also fans of these shorts because my husband had so many more sharks come up to the cage than I did! I'll can't wait to show you all the video! Fun fact: I actually used to be a video editor for a news station and would edit an entire 4-hour newscast on my own. So, I was using some pretty awesome software to be able to make that happen (Avid Newscutter). Finding a software for personal use with all of the capabilities I want has proven to be most difficult. However, at this point, I would settle for software that doesn't diminish my video quality and doesn't freeze every time I add an effect. So, if anyone has any recommendations for video editing software for HD and 4K video…please, please, please, let me know in the comments! (My computer has an awesome graphics card and core processor, so that's not my issue.) Thank you in advance! And don't worry, I have plenty of photos to share, too. 🙂
Where to find it:
Maxi dress: c/o AMI Clubwear
Sun Hat: Target (Sold out. Similar here.)
Sandals: ModCloth
Sunglasses: Old
Jen from Dressing With Class is giving away an 8.5″x11″ print of her watercolor painting inspired by Ana Locking's Winter 2010 shoe collection! Click here to learn more & enter via Rafflecopter.