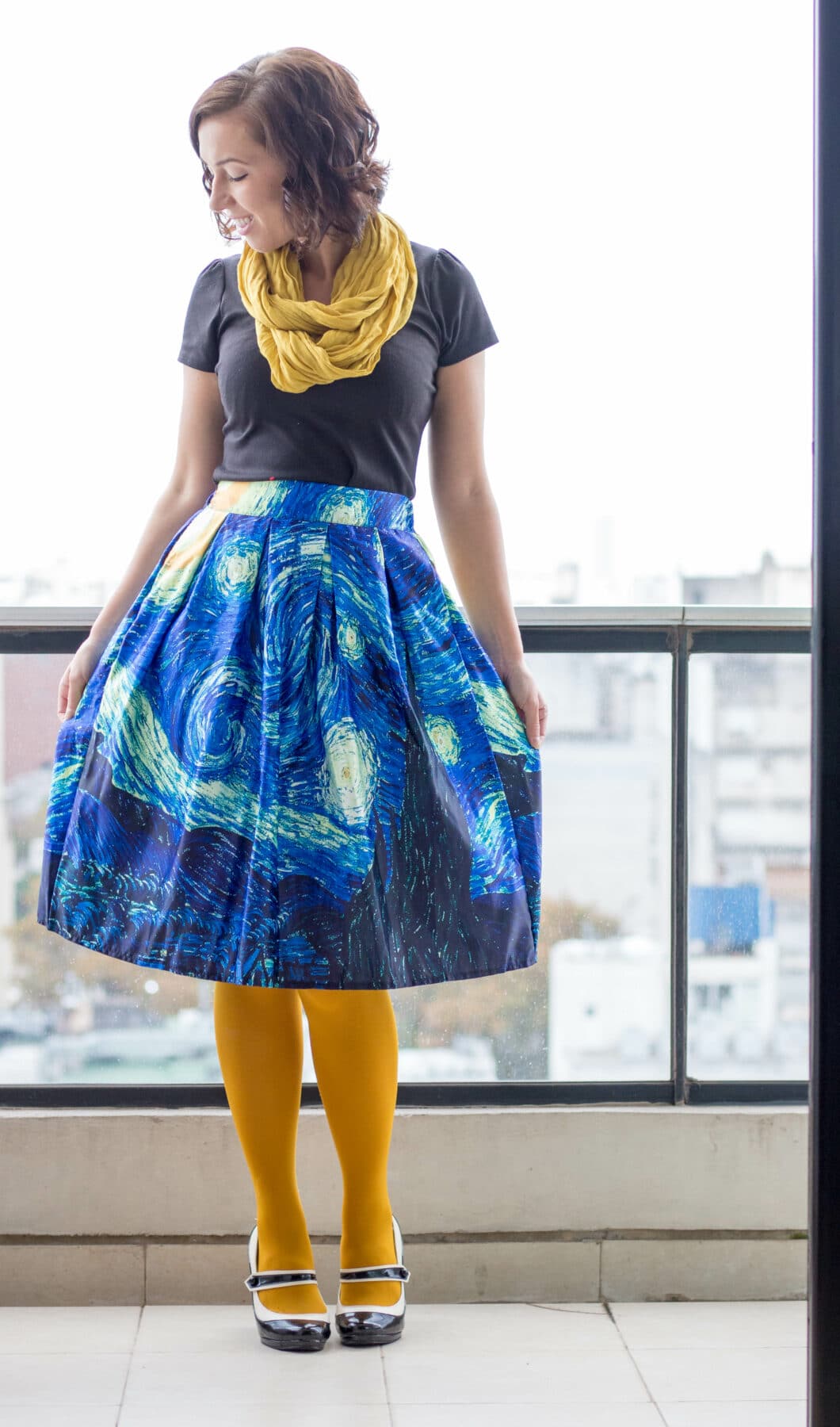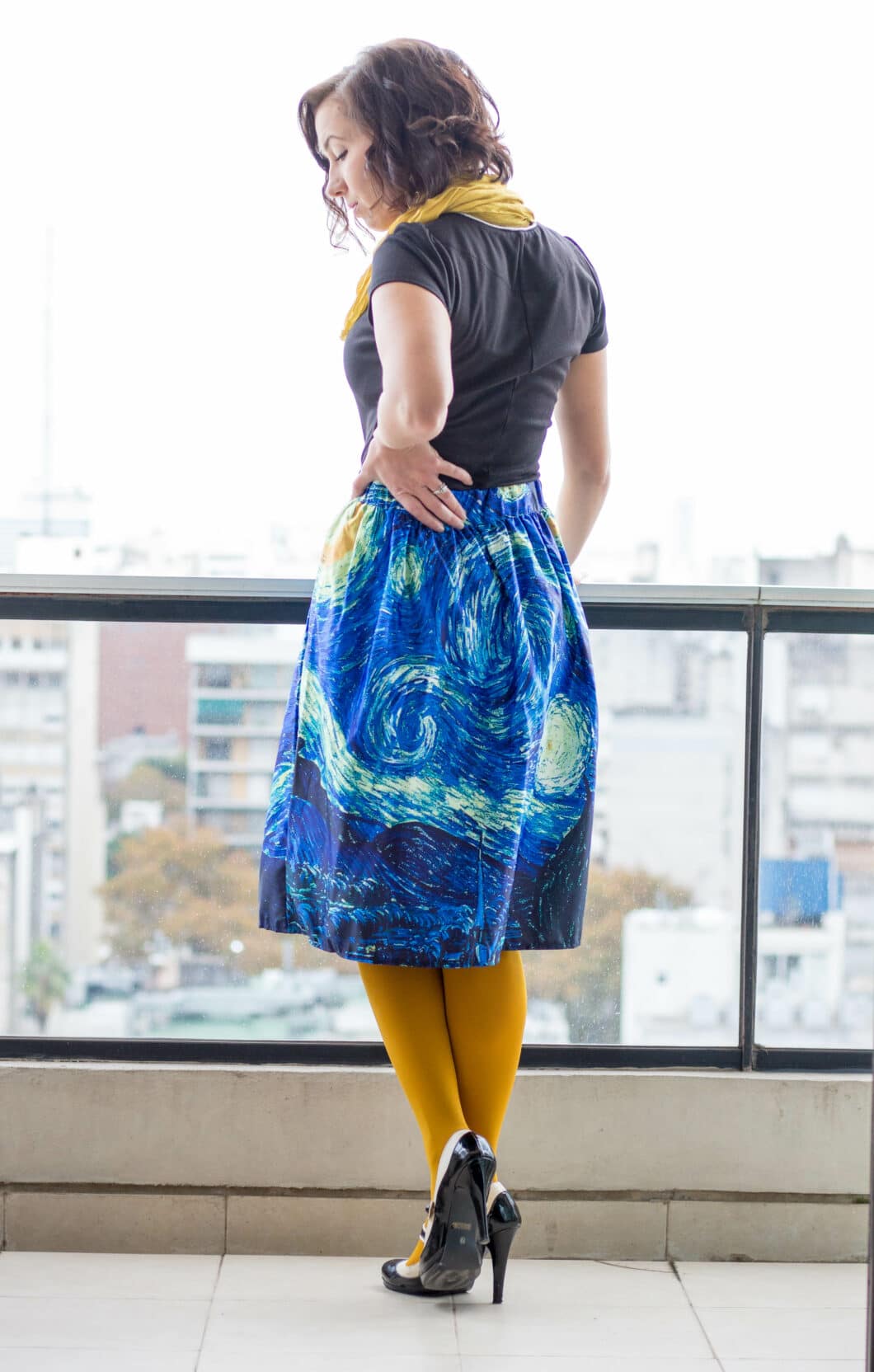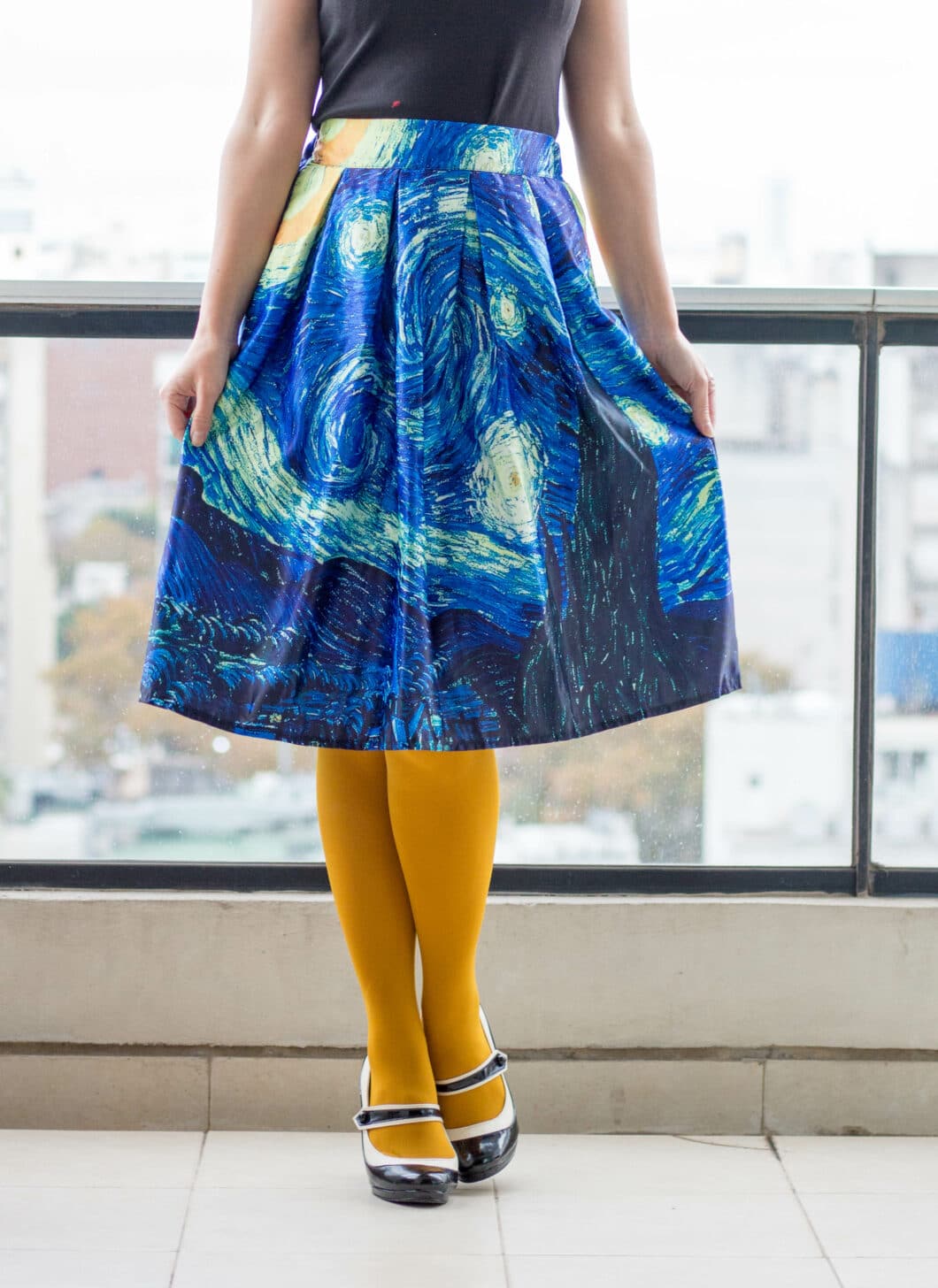 Click to shop:

Wahoo! The rest of our suitcases arrived safe and sound. No more living out of just one! (It honestly felt like Christmas morning when they were delivered, haha.) Which of course means I now have more clothing and more than 3 pairs of shoes to mix and match again. Phew!
I was excited to be reunited with some of my quirkier pieces again…such as this The Starry Night skirt. It's such a fun piece! I had styled it for summer in a post almost a year ago, but I thought it would be fun to restyle for fall with some pops of color from my tights and scarf.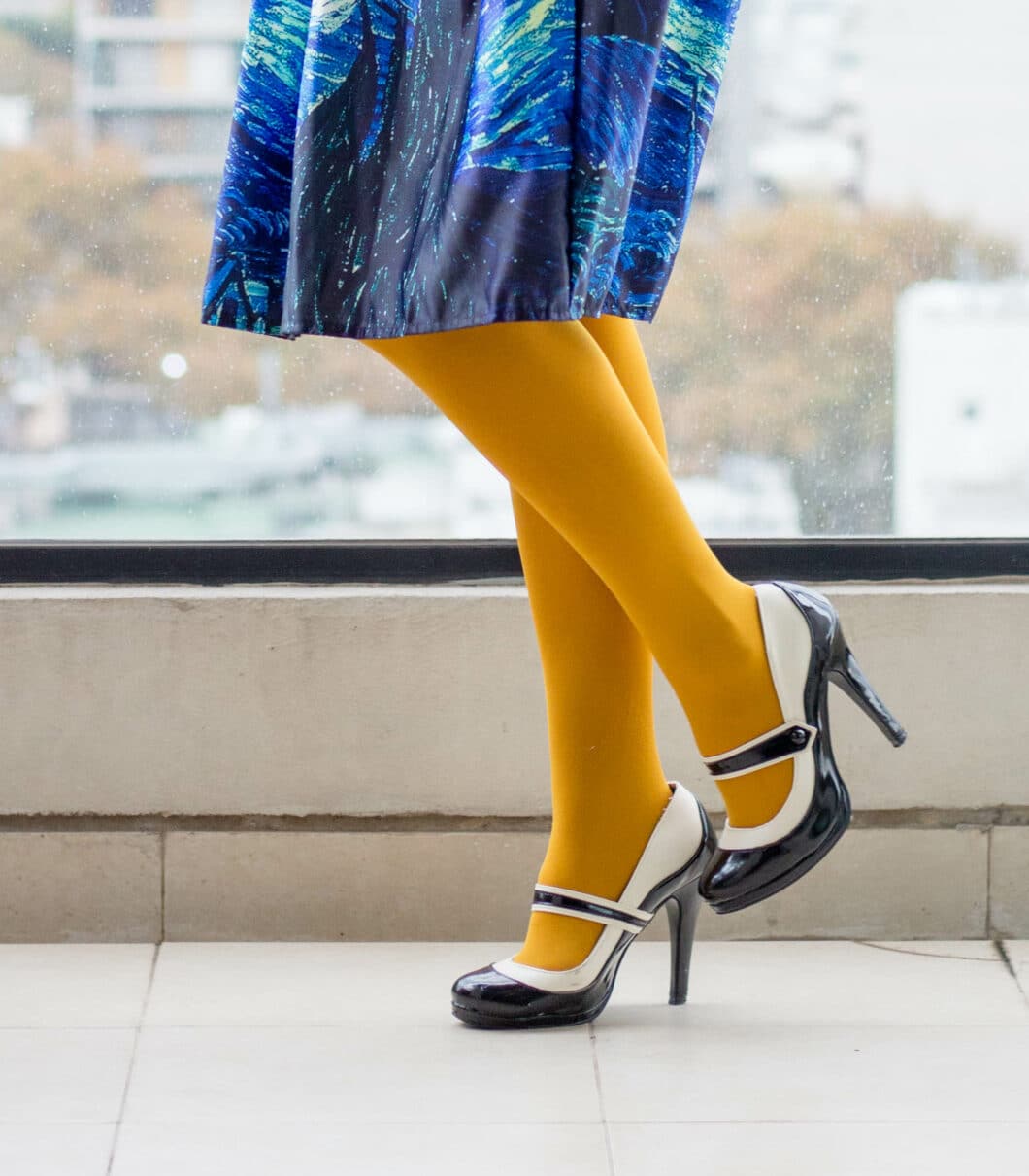 It also felt good to see these heels again! They're incredibly versatile, but they aren't the friendliest for walking really long distances in. So, I hadn't packed them in my one suitcase. But out of all my heels, these certainly get the most use!
I do have a confession about this skirt, I'm not entirely sure what is the front and what is the back of it. Haha. I realized looking at the last post I had worn it in, I had it flipped around. Whoops! Ah well, both ways are comfy, haha. (But I'm pretty sure this way is the correct way to wear it. Haha.) Have you ever done that?
Quick question too! The weather is looking lovely for this weekend – sunny and in the 60s! So, I'm thinking I will take advantage of this to photograph Rosario for a little blog post next week. Is there anything specific you would like to see of Rosario? (Buildings, food, drinks, trees, parks, etc.) I'd love to hear what you're interested in in the comments!
*And don't forget – this is the last weekend to enter my $40 gift card giveaway with JustFashionNow! You can still enter by clicking here. The winner will be announced in Monday's post!
Where to find it:
Skirt: Old (Similar here)
Scarf: Old (Similar here)
Heels: Old (Similar here)
Tights: Old (Similar here)
Top: Old (Similar here)
Disclosure: some of the links in this post are affiliate links. Meaning, if you click a link and make a purchase, Have Clothes, Will Travel gets a very small commission. Thank you for supporting the brands that make this blog possible!