Robot Restaurant is a Tokyo Must Do
*If you like this post, it is now available as a self-guided walking tour! Click here to download it.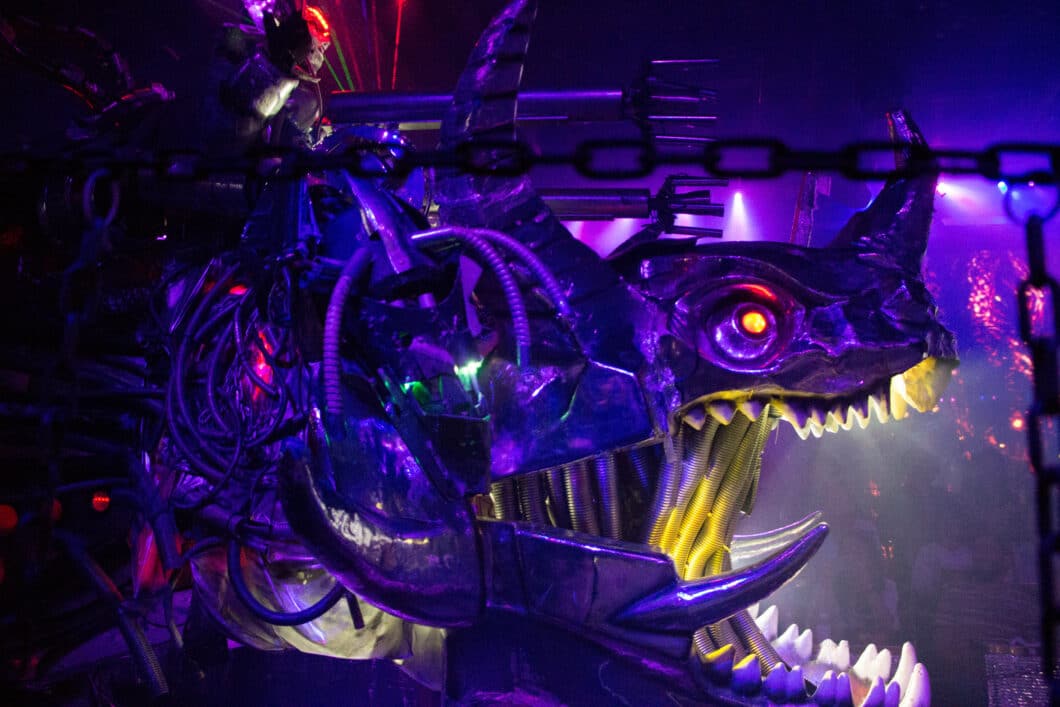 If you find yourself in Tokyo someday and only have time to do one touristy thing, I highly recommend you visit Robot Restaurant! It is the most inexplicably crazy (in a good way) performance I have ever seen. This isn't an actual restaurant, really, as the name implies. It's a robot show where snack food and various drinks are served.
It's honestly a bit hard to describe it, and I don't even think my photos do it justice. It's a whole lot of robots, lasers, dancers, fireworks, swords, singing – you name it! You get it all with this performance!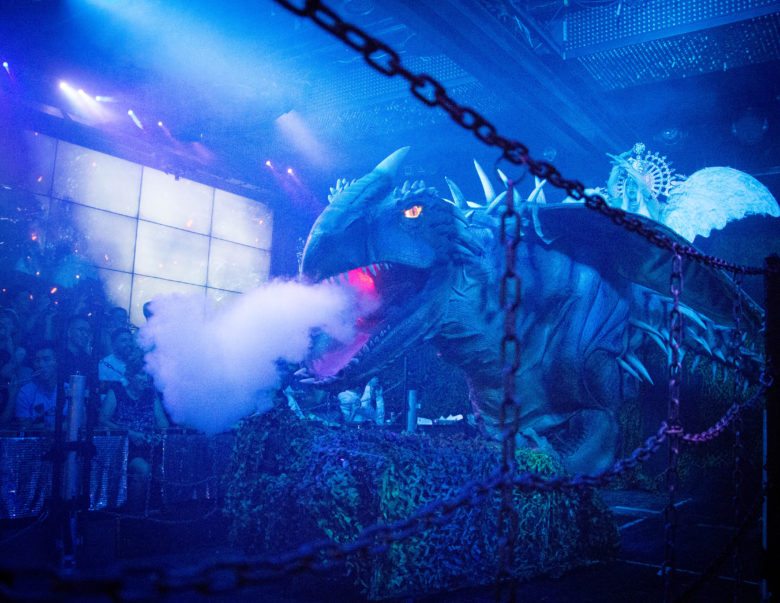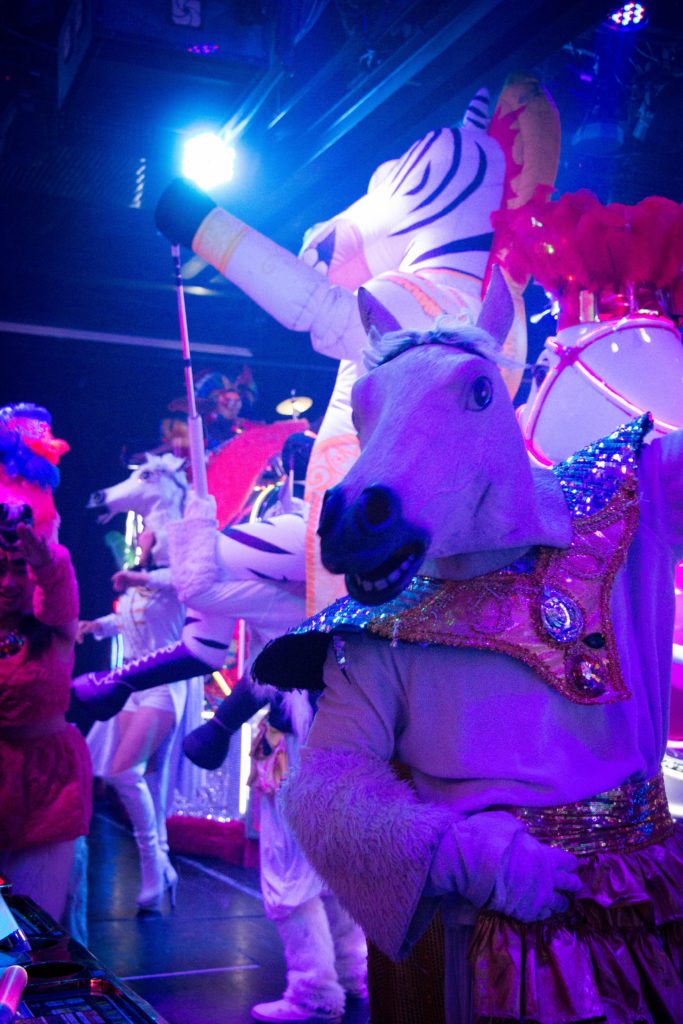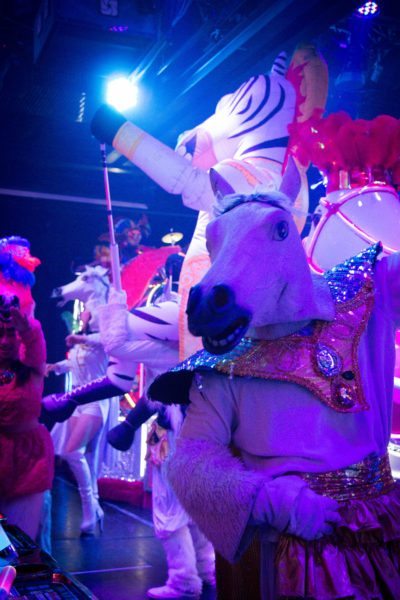 Tickets to the show cost about $60-$70 USD, and I would recommend ordering them in advance – there wasn't an empty seat in the house! (You can book them by clicking here.) You'll check in just outside the restaurant when you arrive at your designated ticket check in time. And then they will escort you to a very glitzy and bizarre lounge, where you listen to a band in robot attire and wait for the show to begin. Haha.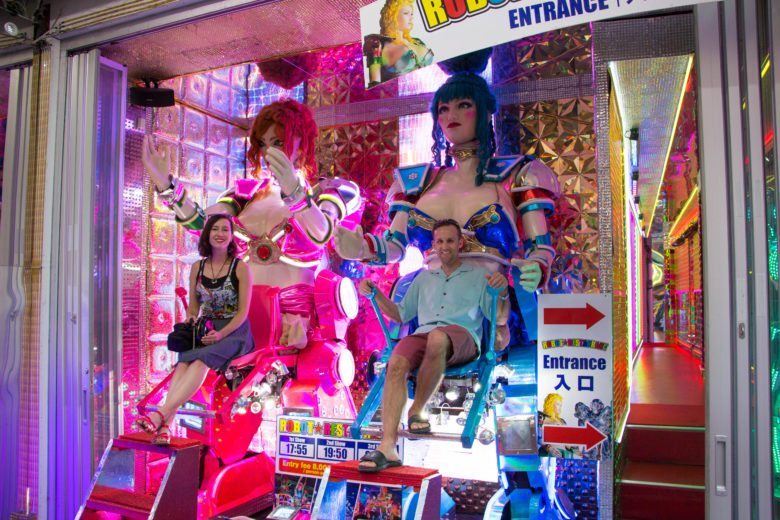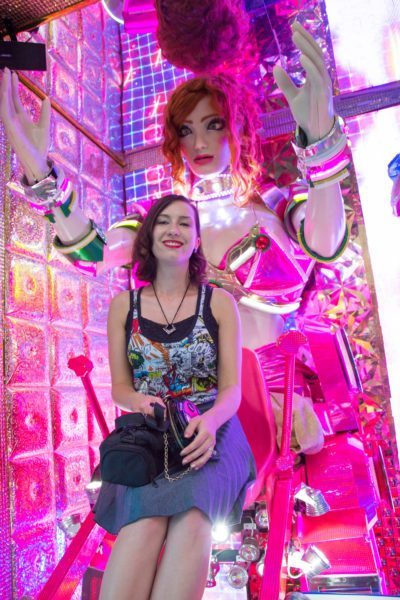 The photos above are the entrance to the show, and there are great big creepy robots that look just like these in the show!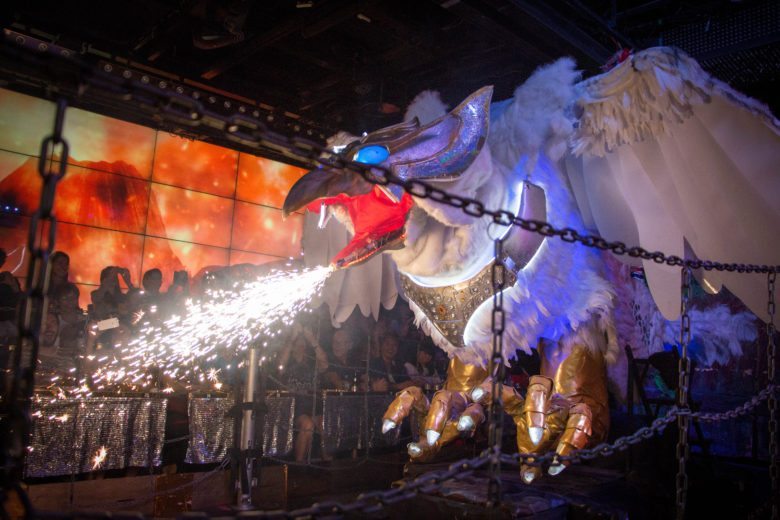 There are fireworks and flames, and you're asked to not wear hats or sunglasses on your head because they could potentially get knocked off. (And if you're sitting in the front row like we were, this was most definitely a possibility if you weren't paying attention.)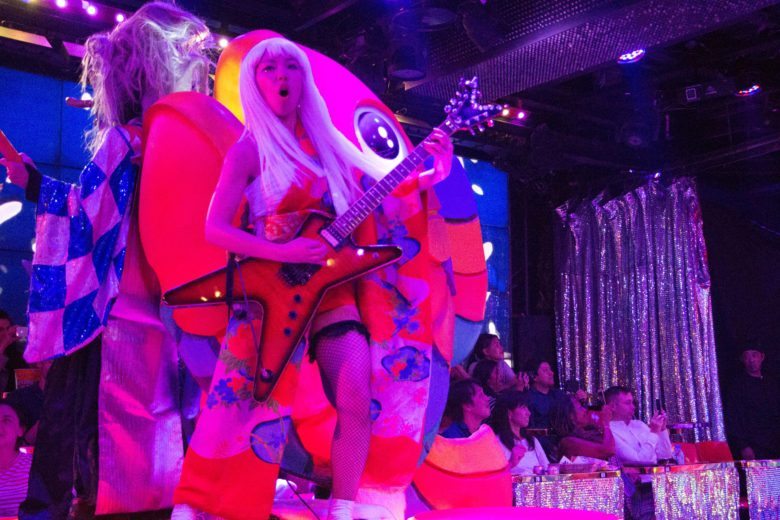 While I'm not really sure if I could tell you exactly what the performance was about, other than one act was definitely a war between some robots, samurai, and a panda…it was so much fun to watch! It's just so crazy and bizarre and in your face. Haha.
There were some folks in the audience who were upset with it, though, because I think they were thinking the seating was going to be something similar to seeing a Broadway play. So, just a warning, there's only a few rows and you are very close to the action, and at times you will be looking up to see the robots. I personally think that was half the fun, but just so no one goes here thinking the seating is going to be elaborate, as some other folks did!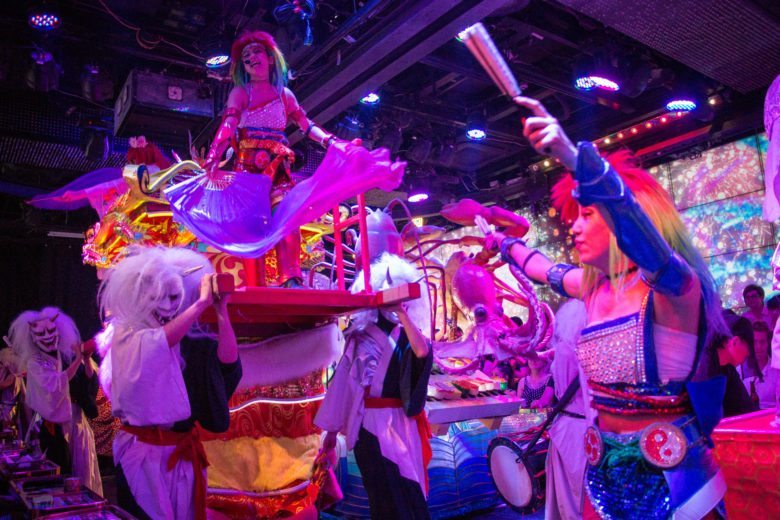 Bottom line, if you have a couple of hours to spare while you're in Tokyo – Robot Restaurant will be a very entertaining way to spend your evening! I'm still smiling looking through these photos!
You can click here for more information on the performance. And there are few more photos of the show below! (You won't want to miss them, haha.)
Would anyone else be interested in a bizarre and crazy evening at Robot Restaurant? Or has anyone else gone to it while in Tokyo? Let me know in the comments!
To see my outfit post from Robot Restaurant, click here.