Spring + Easter Outfit Idea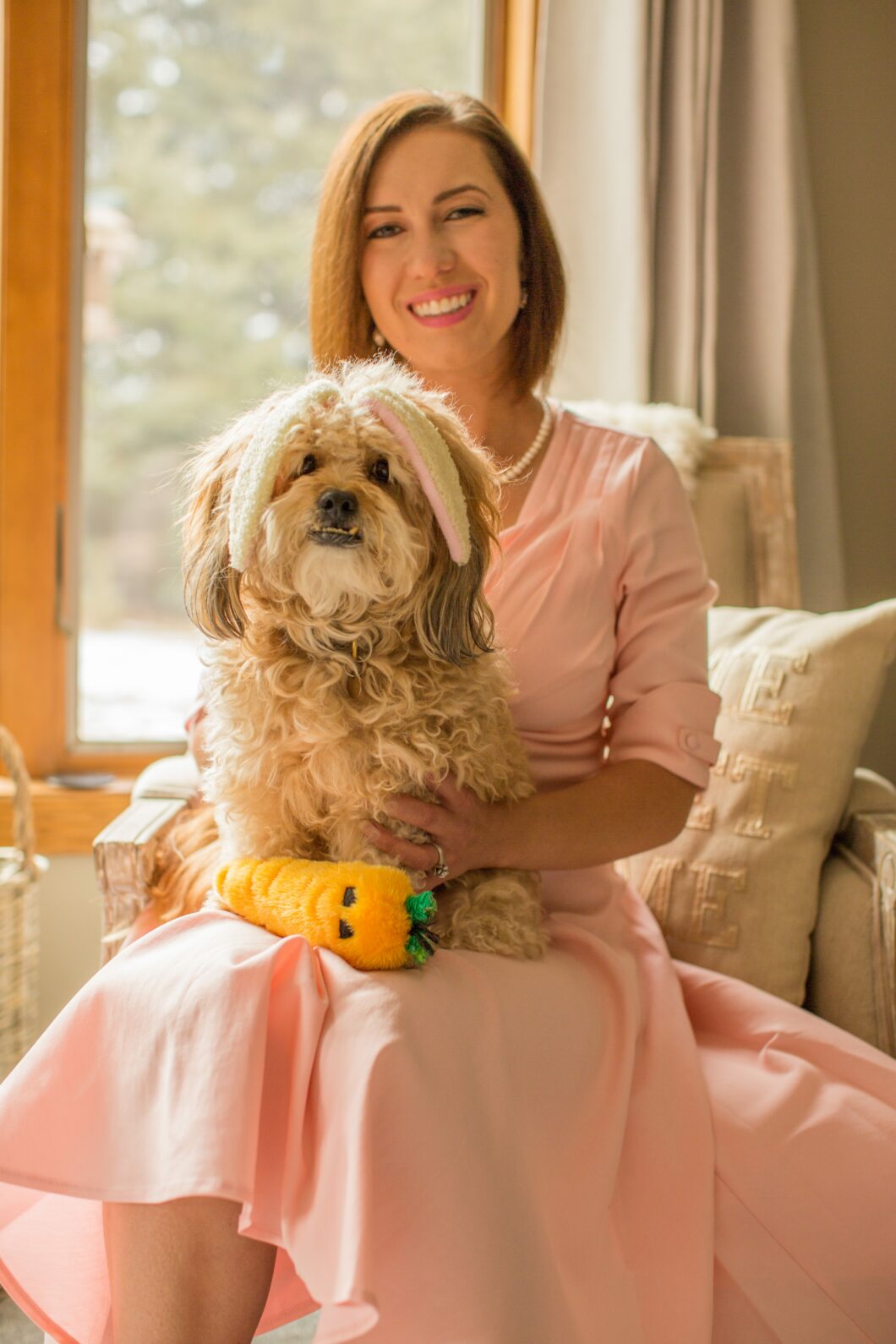 Dress c/o* | Heels c/o* (Similar here) | Necklace (Similar here) | Bunny Ears | Carrot
An upcoming holiday is a perfect excuse to break out a cute dress and a costume for Bosco! Haha. Bosco is my mom's pooch and a reoccurring model of mine for holidays. (See my favorite post with Bosco here.) Needless to say, he doesn't love being dressed in little costumes, but he does get lots of treats… so, he's more than willing to tolerate if for a few minutes! (And there are blooper photos of Bosco being a goofball at the end of the post.)
This post had started because my mom wanted a photo for her Easter invites this year. One thing led to another, and before we knew it Bosco was a bunny and my friends at Unique Vintage had sent the perfect dress for me to match him! You can never go wrong with a pastel dress for Easter or spring! Now, before I get into my thoughts on this dress I want to point out that if pink is not your color, this dress comes in roughly 100 different colors and prints! Haha. And some of them are on sale right now! (Click here to check out the other options.)
My Thoughts on the Unique Vintage 1950s Delores Swing Dress with Sleeves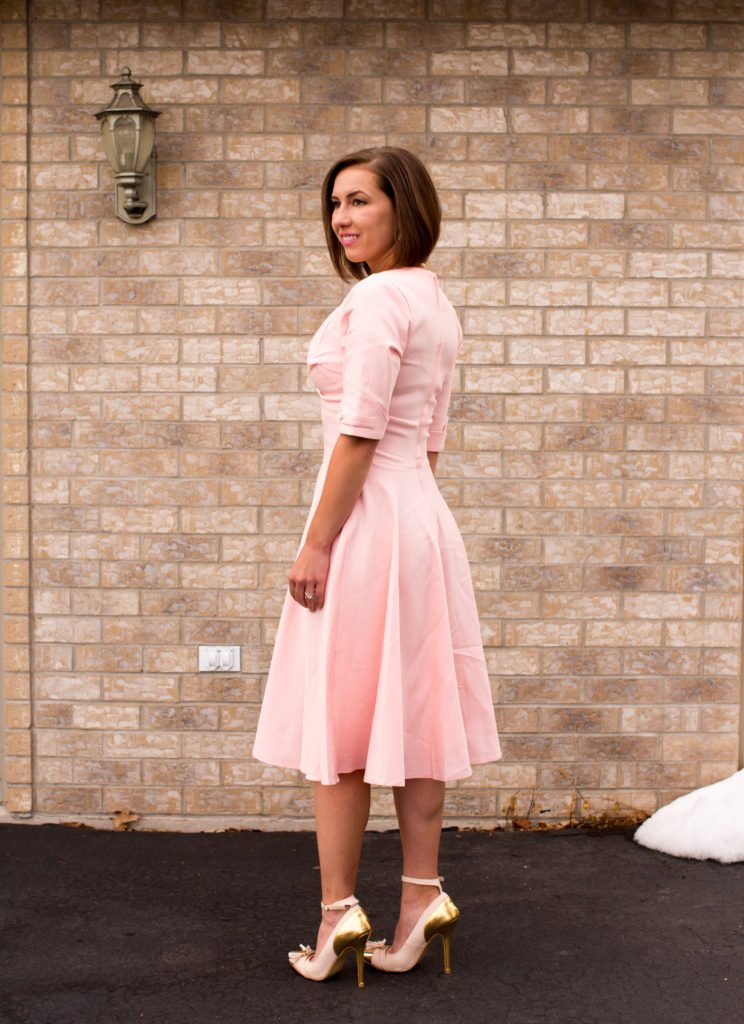 The Fit
This dress is true to size and fits like a glove! I'm typically a size medium and that was what I ordered in this dress. The fabric is stretchy and soft, which is makes it very comfortable as well.
The Neckline
This is my only negative about this dress. It fits a bit strange through the neckline on me. If I don't pin or tape it, this dress would not be Easter appropriate (for me at least), and I'd be risking a bit of a wardrobe malfunction.
The Zipper
The more dresses I add to my closet the more I appreciate a well-constructed zipper that's easy to zip and looks nice! This one is well-concealed and works just fine.
The Quality
This dress gets an A+ rating for quality all around! It's well-constructed and has a lovely shape to it.
The Length
I'm obsessed with midi-length dresses, so this hits at just the right length for me. I'm 5 feet 5 inches without my killer heels on. And I mean killer heels literally! These babies murder my feet when I where them! Unfortunately (or maybe fortunately), they're no longer available. But I've linked to some similar ones (with much better reviews!), below!
Does anyone else dress their pets up for holidays? Haha. And who else is getting ready for Easter or spring in general? Let me know in the comments!
Where to find it:
Dress: c/o* Unique Vintage
Heels: c/o* Machi Footwear (No longer available. Similar here & here.)
Neckace: Gift (Similar here)
Bunny Ears: Thrifted (Similar options here)
Carrot: No idea (Similar options here)
A Few Outtakes!
Links à la Mode, March 22nd, 2018
*Disclosure: some of these links are affiliate links. Meaning, if you click a link and make a purchase, Have Clothes, Will Travel gets a very small commission at no extra cost to you. Thank you for supporting the brands that make this blog possible! I am also a participant in the Amazon Services LLC Associates Program, an affiliate advertising program designed to provide a means for us to earn fees by linking to Amazon.com and affiliated sites.
*c/o = courtesy of, meaning the company gave me the product to be used on my blog, and I did not pay for it. All opinions are my own, and I am not being compensated for a positive review.