Summer Ready With a Sheath Dress
Dress (Similar here & here) | Heels | Necklace (Similar) | Watch c/o* | Bracelet
I know, I know, many of you have hardly had a proper spring yet and aren't even thinking about summer right now! However, hear me out on my new love of sheath dresses. I'm really broadening my horizons lately! Haha. Last week it was a smock dress, and this week I'm trying out my first sheath dress. (Don't worry I have a trusty fit and flare ready to go for next week.)
The reason I'm loving sheath dresses so much is because of their versatility. Throw on a cardigan, and this dress is great for the office! Take the cardigan off and I'm ready for a date night at a fancy tapas restaurant (which is where I headed to after these photos… these were taken in Rosario the weekend before we left). They could easily be worn in spring too with some layers!
This particular dress my mom had given to me because it wasn't quite fitting her right (she's skinnier than me, haha). She had picked it up at a thrift store, but I've found some really cute sheath dresses here and here that would be great for a ton of different occasions.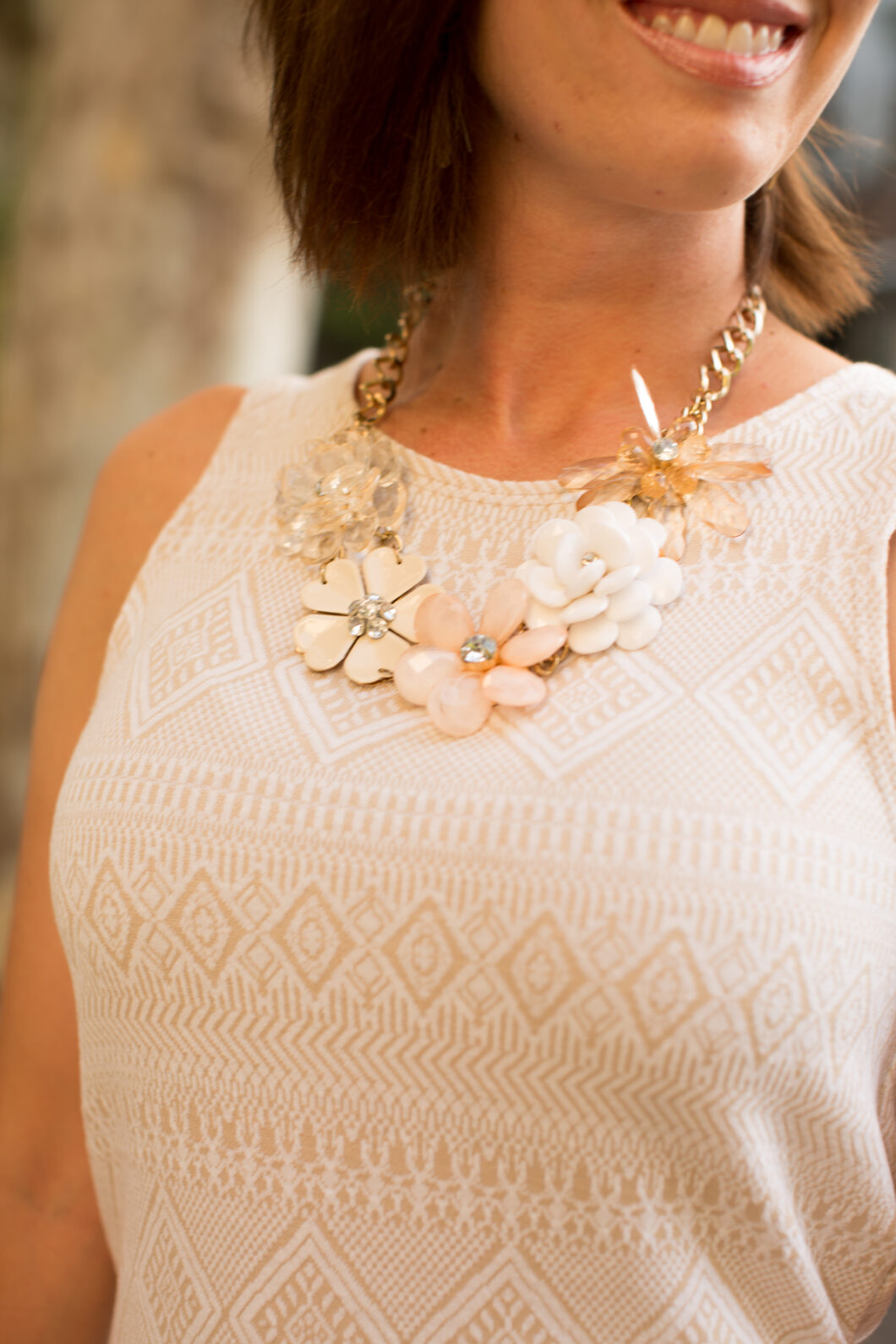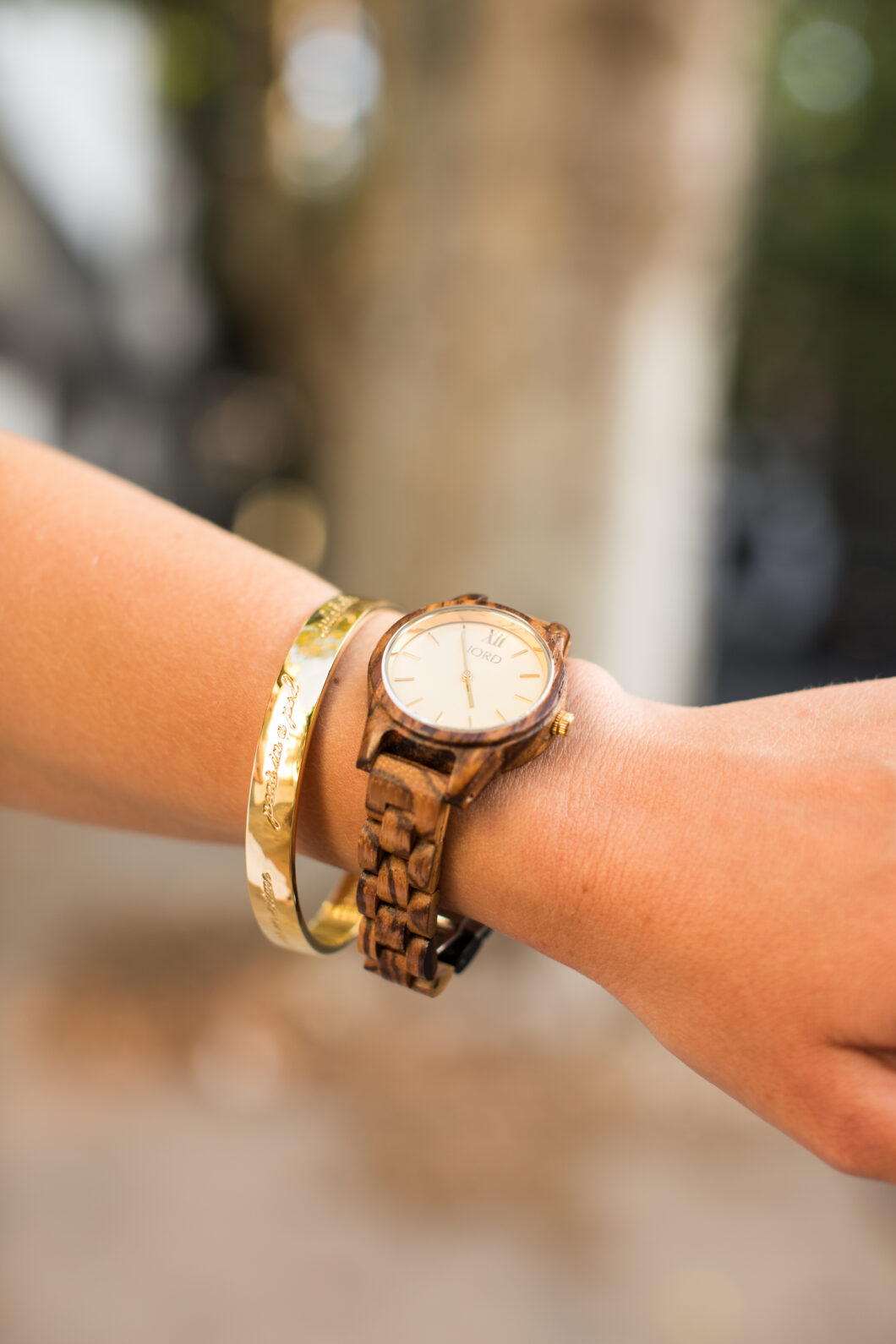 Thanks to the subtle color palette and print I was able to have some fun with my accessories here too! I am all about statement necklaces and am loving pairing bracelets with my watch. This bracelet was a gift from one of my best friends…she gave it to me just before she asked me to stand up in her wedding. I thought that was so cool!
What are your thoughts on sheath dresses? And does anyone else have some weddings to look forward to? Let me know in the comments!
*Regular readers: I'm still in Myrtle Beach! Don't forget to check out my Insta Stories & Snapchat to follow along on my adventures.
Where to find it:
Dress: Thrifted (Similar here )
Heels: Chelsea Crew
Watch: c/o* JORD Wood Watches
Bracelet: Kate Spade
Necklace: Target (similar)

*Disclosure: some of these links are affiliate links. Meaning, if you click a link and make a purchase, Have Clothes, Will Travel gets a very small commission at no extra cost to you. Thank you for supporting the brands that make this blog possible! I am also a participant in the Amazon Services LLC Associates Program, an affiliate advertising program designed to provide a means for us to earn fees by linking to Amazon.com and affiliated sites.
*c/o = courtesy of, meaning the company gave me the product to be used on my blog, and I did not pay for it. All opinions are my own, and I am not being compensated for a positive review.