The Prettiest Towns and Small Cities in Each of the 50 U.S. States
From the tranquil coastal villages of New England to the rugged mountain towns of the West, each state boasts its own prettiest town, a place where natural landscapes harmonize with quaint architecture, creating postcard-perfect scenes. Join us as we traverse the nation, discovering the most beautiful towns that epitomize the allure and character of their respective states. Whether you seek historic charm, breathtaking vistas, or a blend of cultural influences, this curated list will inspire you to explore the unparalleled beauty that awaits in every corner of the country.
Mentone, Alabama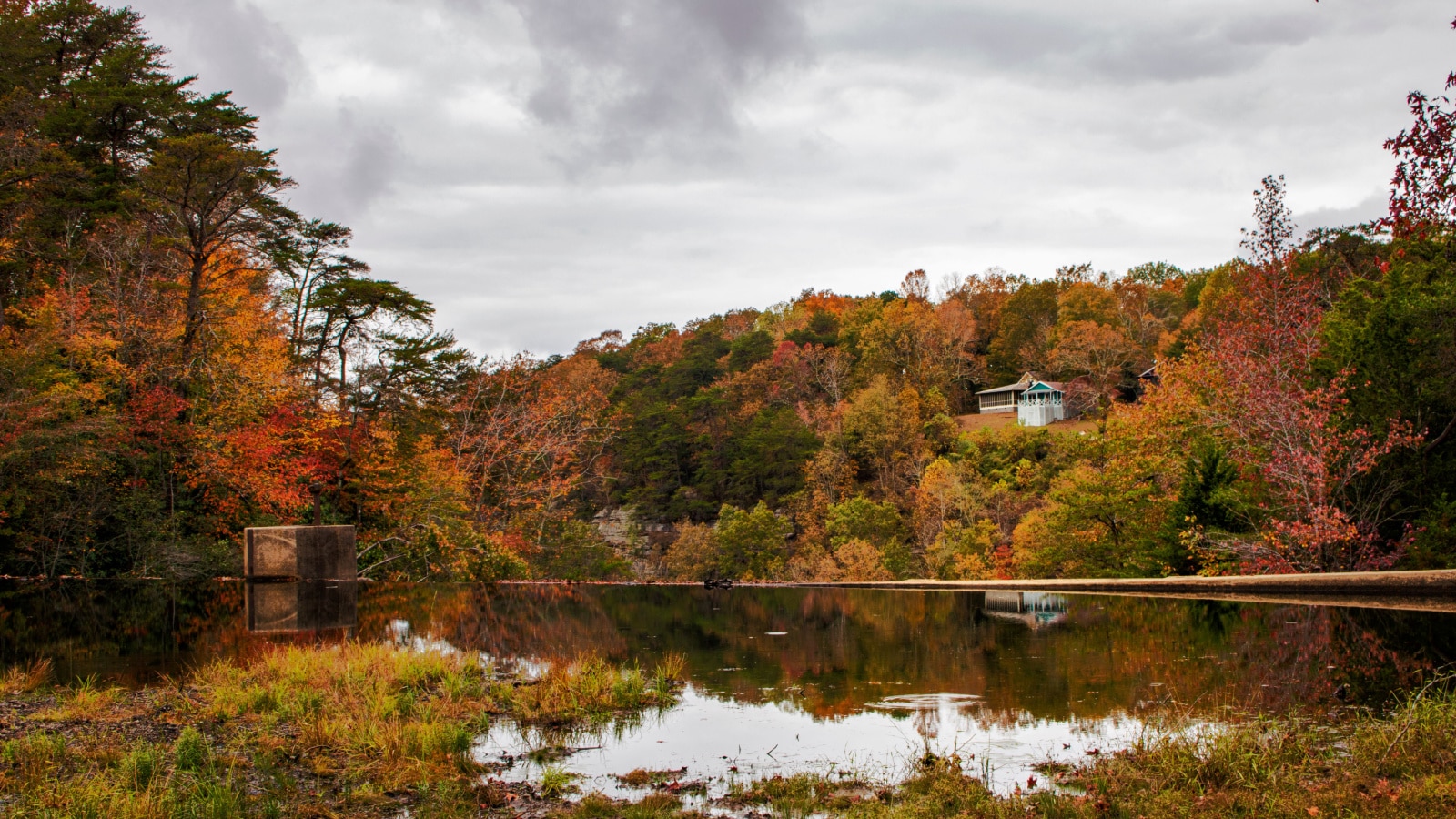 Nestled atop Lookout Mountain, Mentone is a charming town surrounded by stunning natural beauty. Its picturesque setting includes rolling hills, lush forests, and breathtaking waterfalls. The town exudes a tranquil atmosphere with its art galleries, unique shops, and cozy bed and breakfasts. Visitors can explore nearby DeSoto State Park or enjoy scenic views from the rustic Brow Park Lookout. With its quaint charm and outdoor appeal, Mentone is a hidden gem and an excellent addition to any Alabama travel itinerary.
Talkeetna, Alaska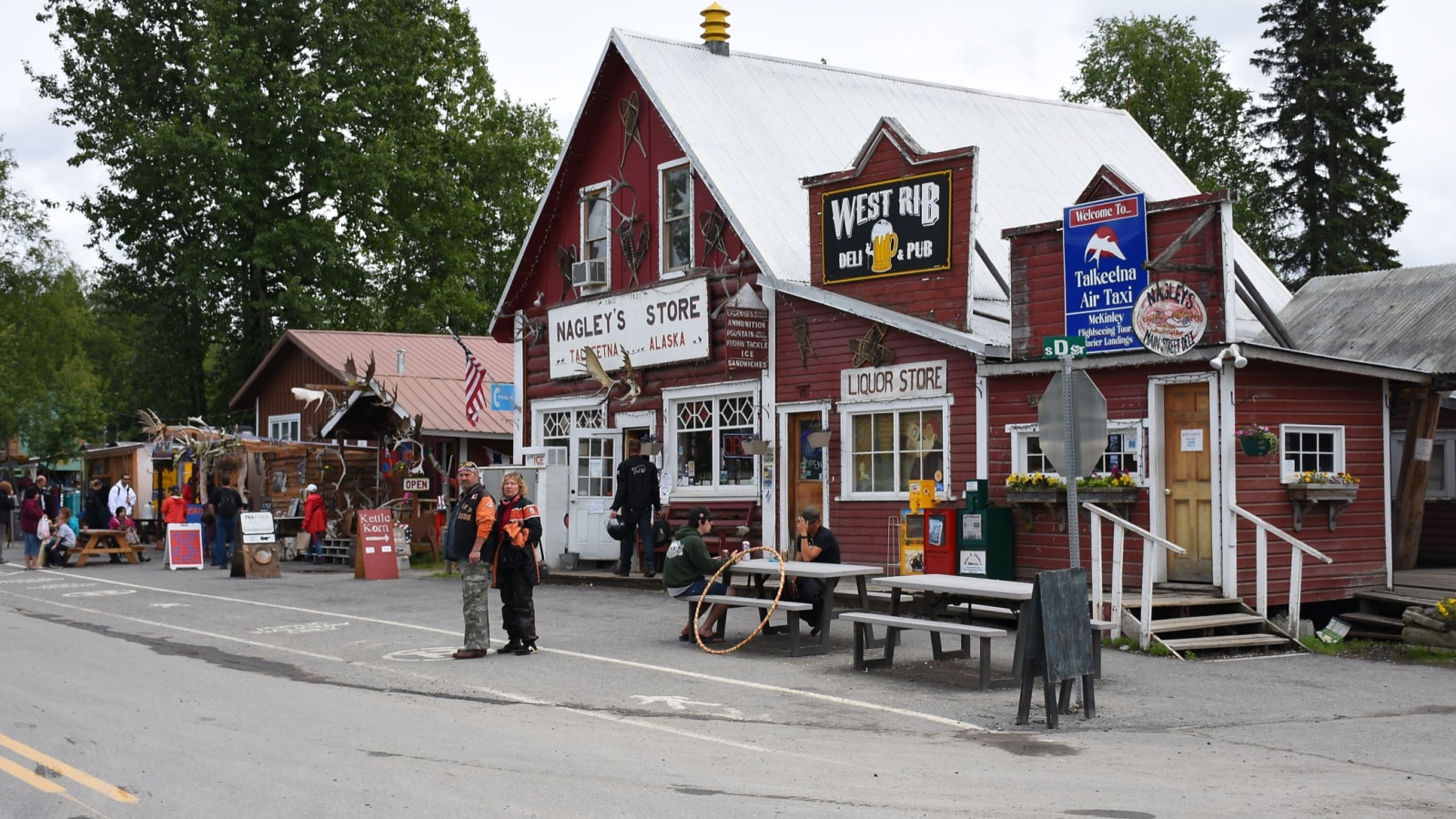 Nestled at the base of Denali, North America's highest peak, Talkeetna is a picturesque town surrounded by awe-inspiring mountain vistas and wilderness. The town's rustic charm and quirky character make it a popular destination for travelers seeking an authentic Alaskan experience. Talkeetna offers a range of outdoor activities, from hiking and river rafting to flightseeing tours over Denali. Its historic downtown boasts colorful buildings, local art shops, and eateries serving fresh Alaskan seafood. With its stunning scenery and vibrant Alaskan spirit, Talkeetna is a captivating destination for adventurers and nature enthusiasts alike.
Jerome, Arizona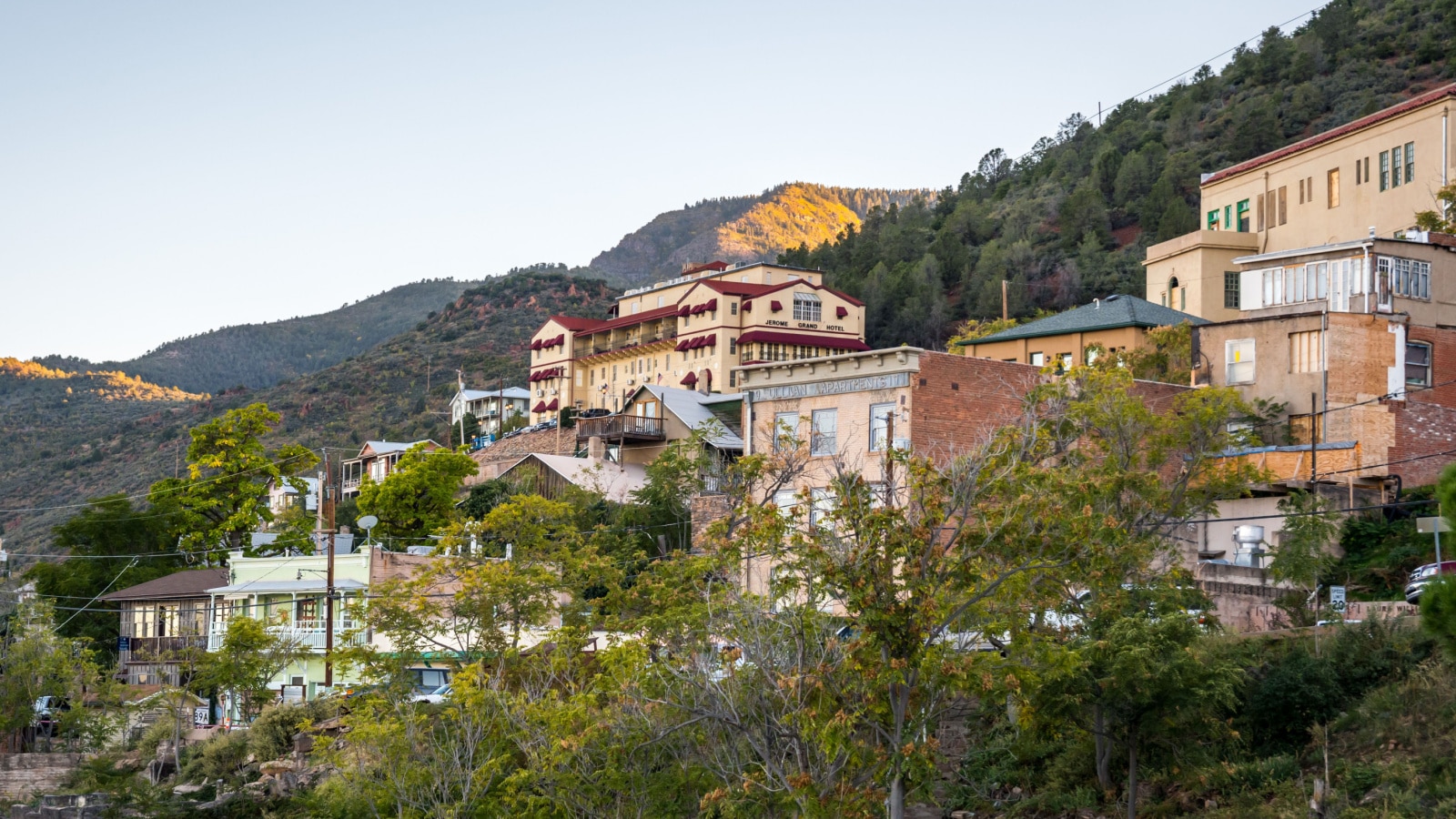 Perched on the side of Mingus Mountain, Jerome is a captivating town known for its stunning hillside views and unique character. Once a thriving mining town, Jerome is now an artist's haven with a vibrant arts community and galleries lining its narrow streets. The town's historic buildings, many of which have been converted into charming shops, cafes, and bed and breakfasts, add to its allure. Visitors can explore the fascinating Jerome State Historic Park or take in breathtaking vistas from various viewpoints around town. Jerome's combination of artistic charm and dramatic landscapes makes it a must-visit destination in Arizona.
Eureka Springs, Arkansas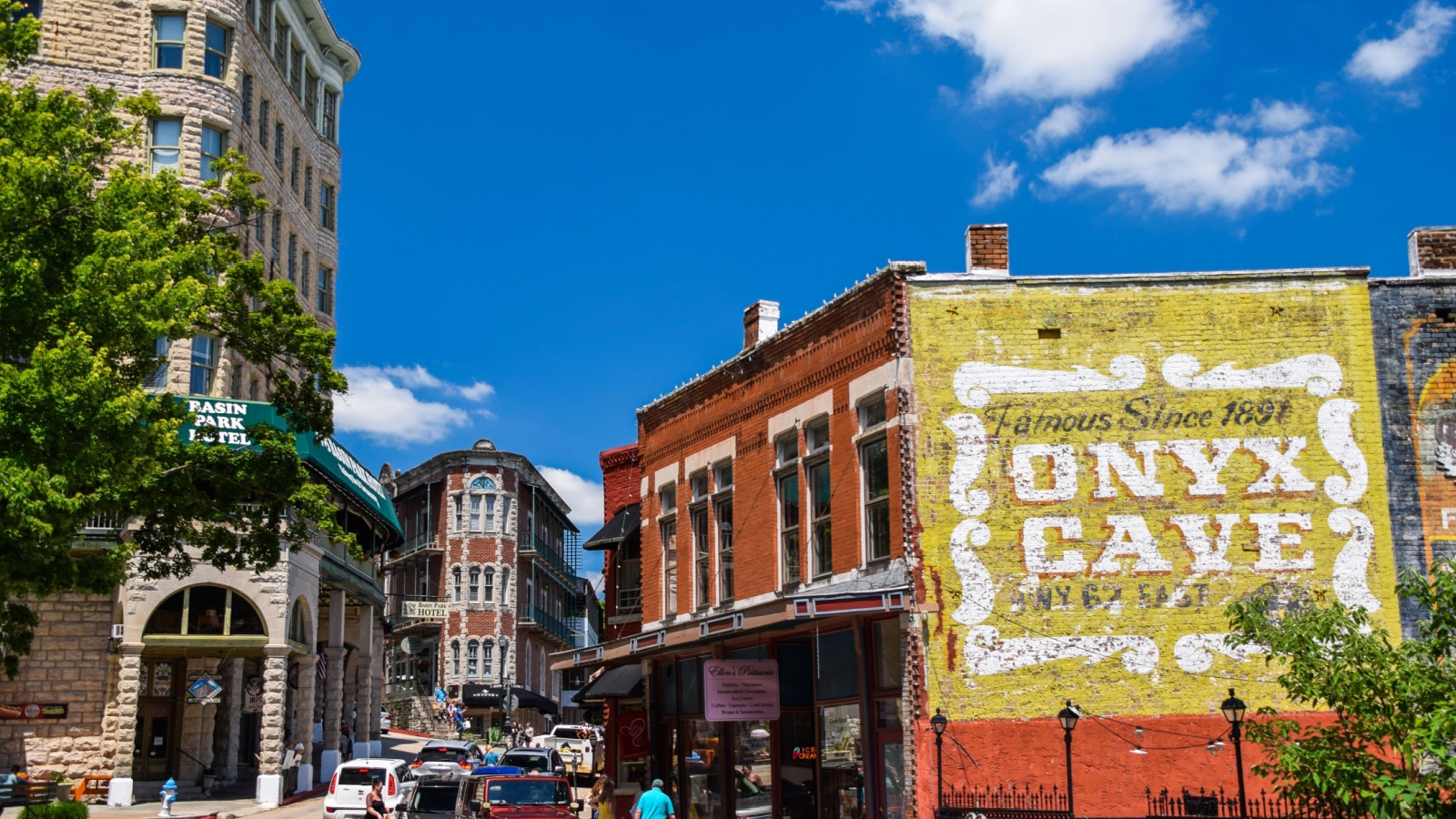 Eureka Springs is a quaint town nestled in the Ozark Mountains. Its Victorian architecture, winding streets, and natural beauty have earned it the nickname "Little Switzerland of America."
Mendocino, California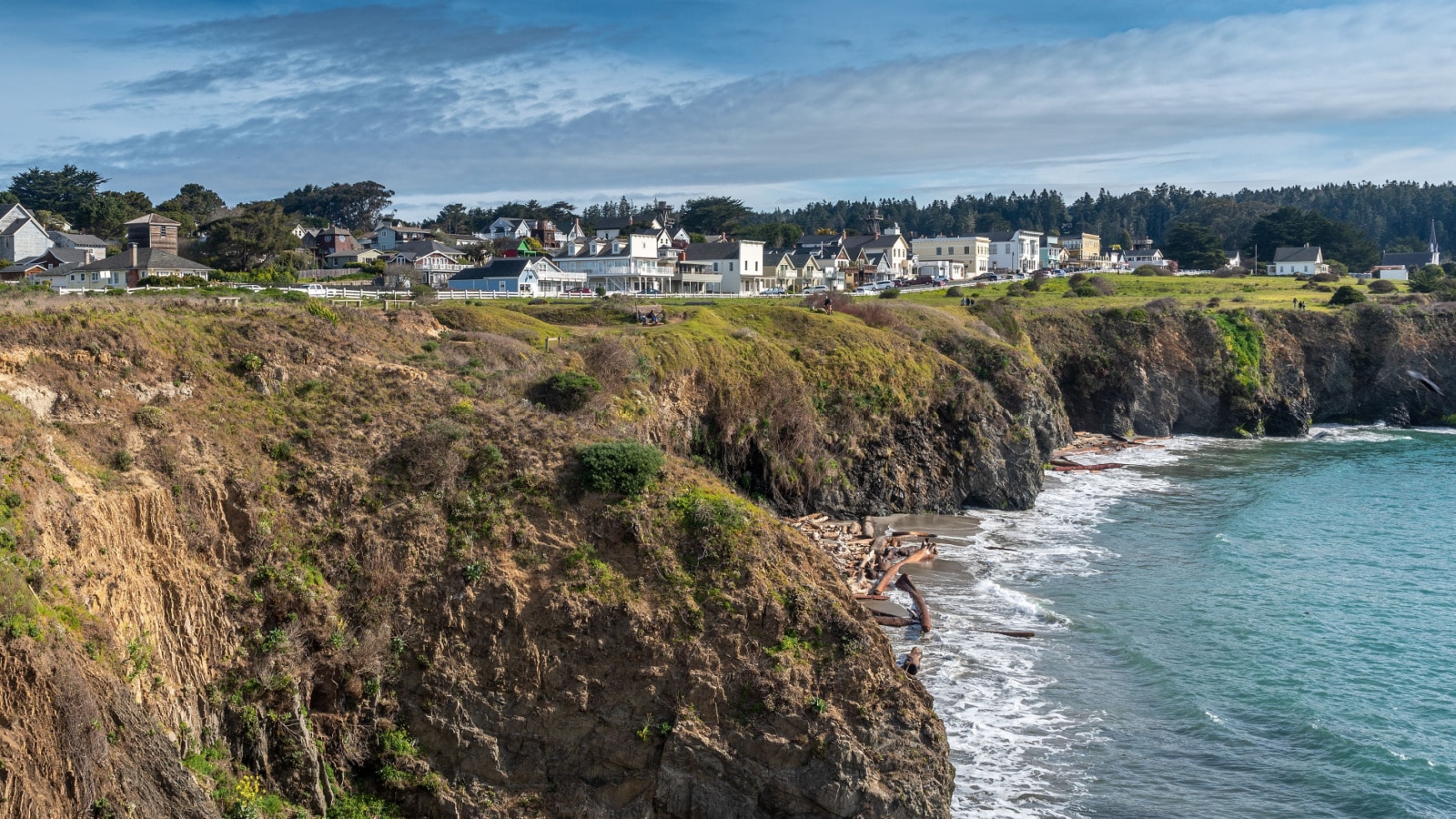 Nestled along the rugged Northern California coastline, Mendocino is renowned for its dramatic cliffs, Victorian architecture, and stunning ocean views.
Telluride, Colorado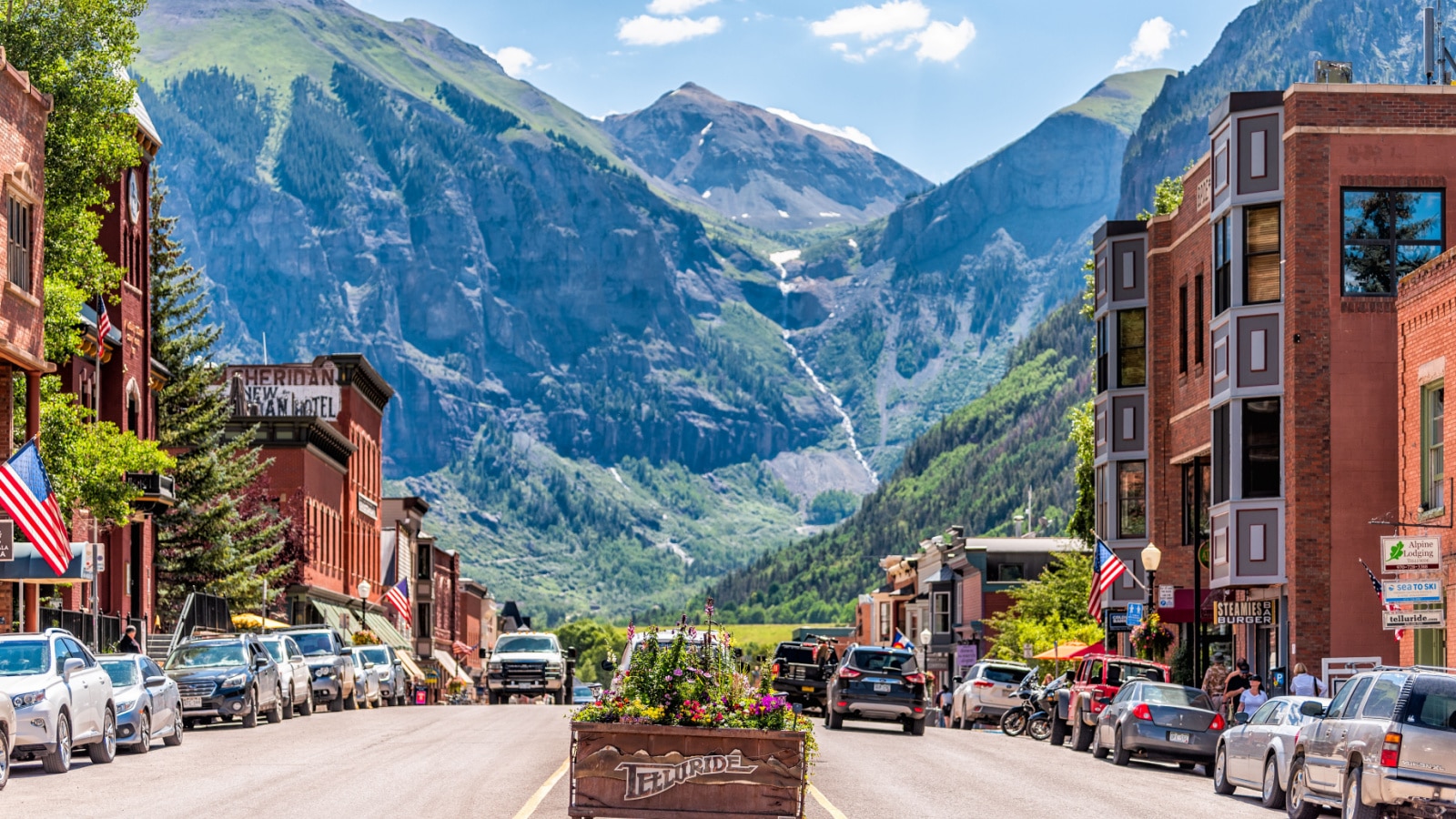 Telluride is a picturesque mountain town surrounded by rugged peaks. Its well-preserved Victorian architecture, world-class ski slopes, and vibrant arts scene contribute to its allure.
Kent, Connecticut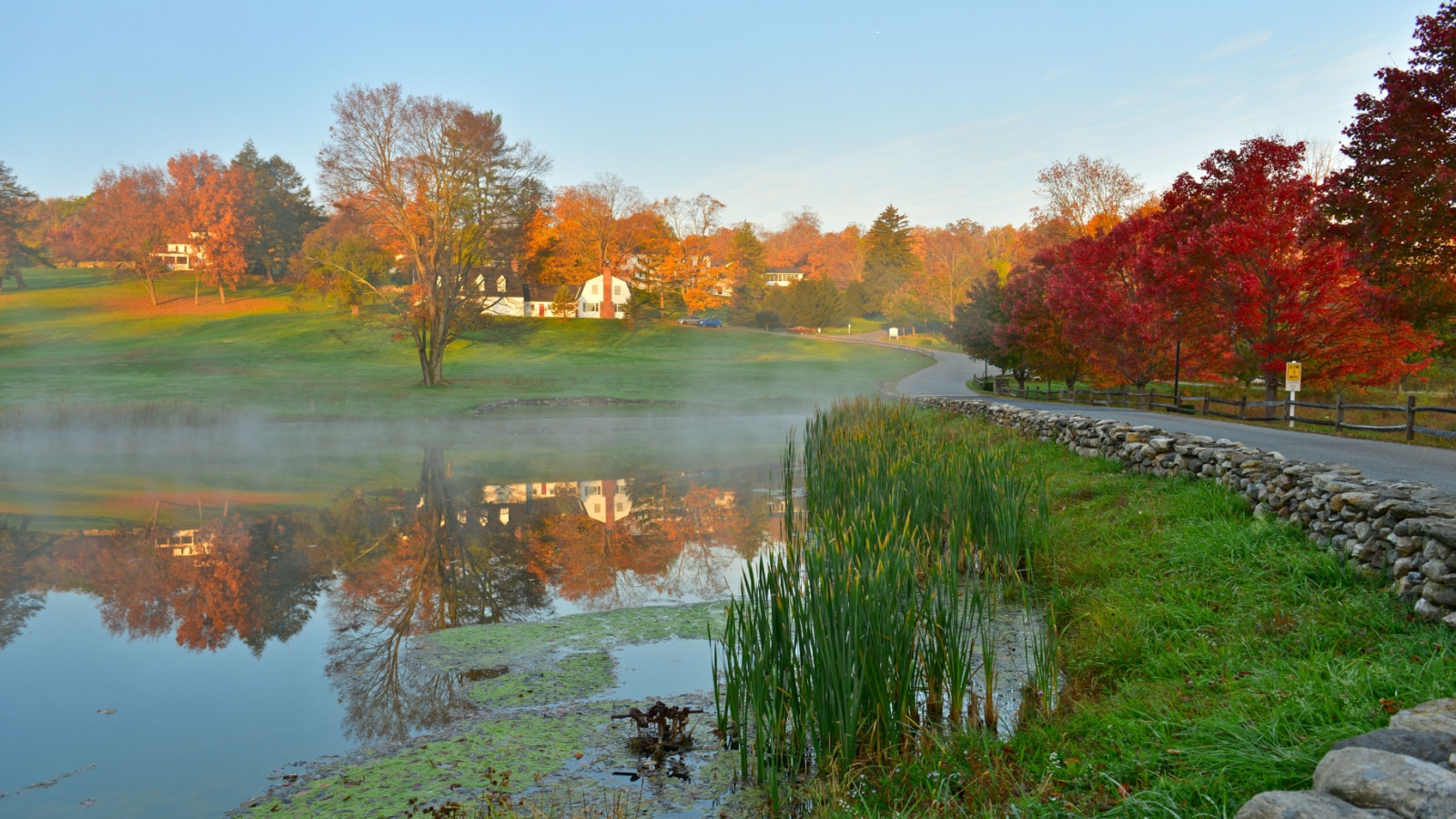 Kent is a picturesque New England town nestled along the Housatonic River. It is known for its scenic beauty, historic buildings, and the stunning Kent Falls State Park.
Bethany Beach, Delaware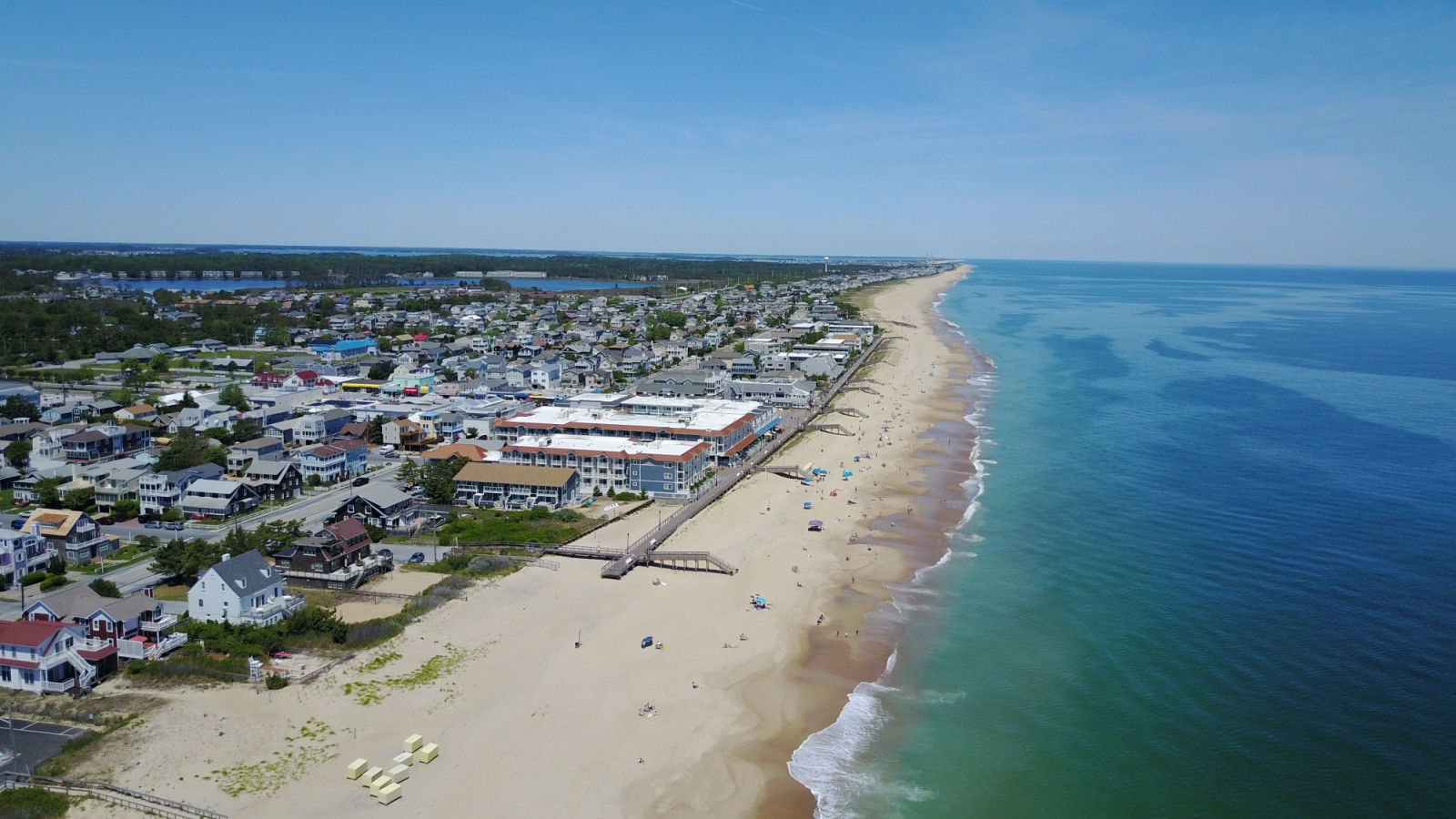 The town of Bethany Beach exudes a quaint and charming vibe. It is known for its family-friendly environment, with tree-lined streets, attractive architecture, and a laid-back coastal atmosphere.
Anna Maria Island, Florida
Anna Maria Island is a picturesque barrier island on Florida's Gulf Coast. It offers stunning white sandy beaches, crystal-clear waters, and a laid-back atmosphere. The town is known for its charming beach cottages, boutique shops, and delicious seafood restaurants. With no high-rise buildings and an abundance of natural beauty, Anna Maria Island provides a serene and idyllic escape for beach lovers and those seeking a tranquil coastal getaway in Florida.
Tallulah Falls, Georgia
Nestled in the scenic northeast Georgia mountains, Tallulah Falls is a charming town known for its natural beauty and outdoor recreation. The town is surrounded by lush forests, cascading waterfalls, and the impressive Tallulah Gorge. Visitors can hike the trails to overlooks with breathtaking views of the gorge and its roaring waterfalls. Tallulah Falls State Park also offers opportunities for picnicking, swimming, and camping. With its stunning landscapes and outdoor adventures, Tallulah Falls is a perfect destination for nature enthusiasts and those seeking a peaceful retreat in Georgia.
Hanalei, Hawaii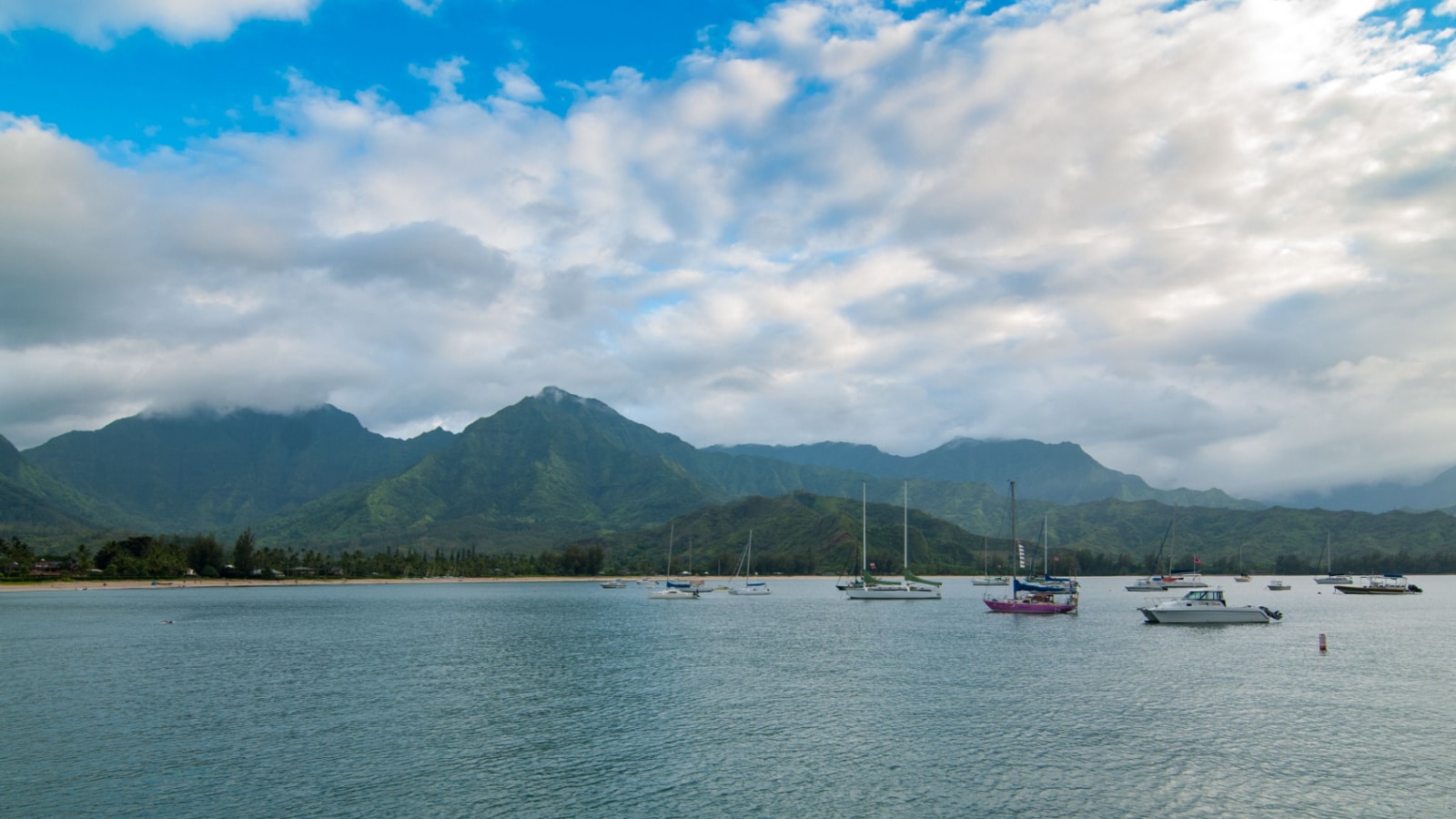 Hanalei is a stunning town located on the north shore of Kauai. It offers lush landscapes, beautiful beaches, and a relaxed vibe.
McCall, Idaho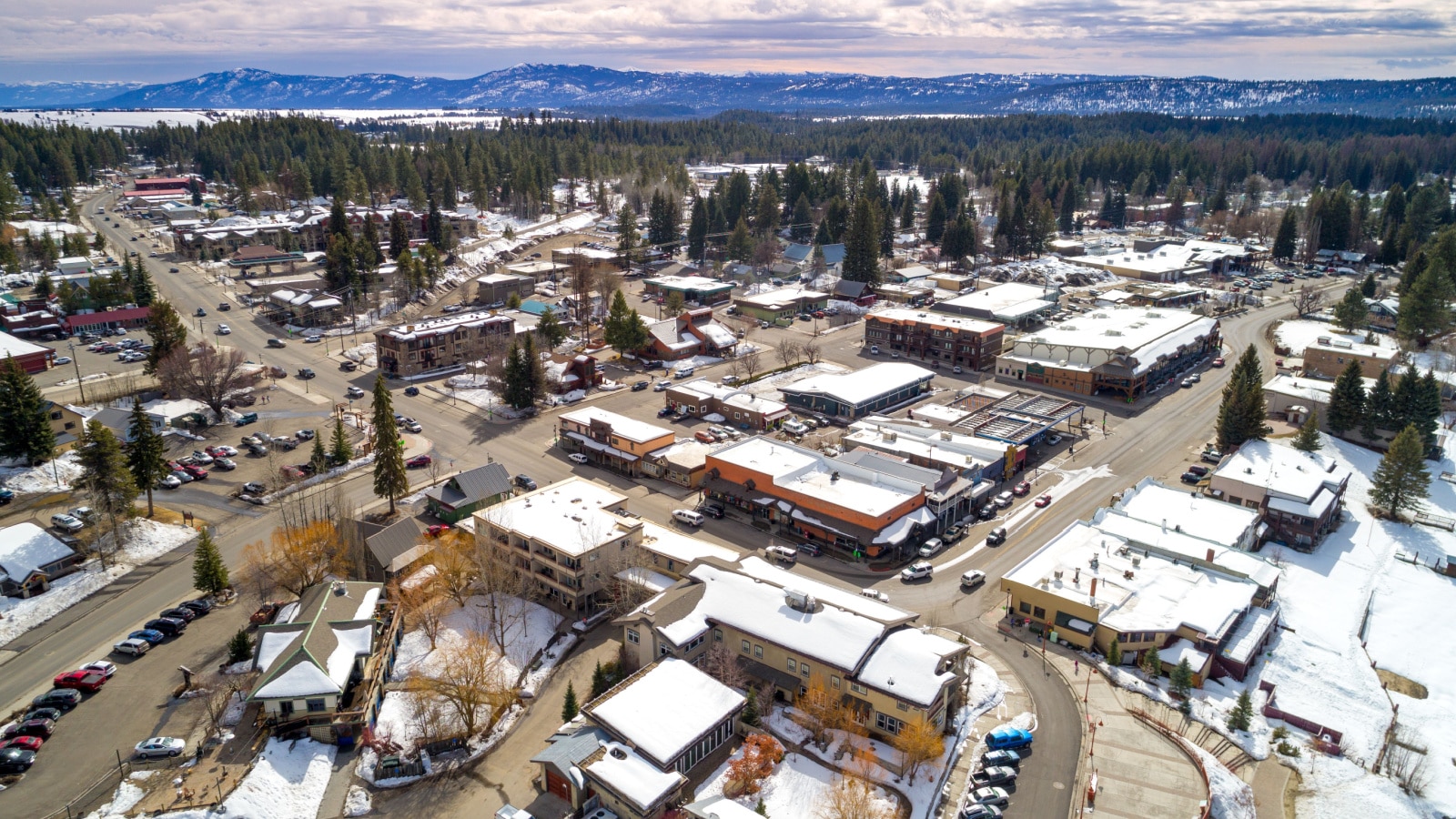 McCall is a picturesque mountain resort town situated on the shores of Payette Lake. It is surrounded by national forests and offers year-round outdoor activities.
Galena, Illinois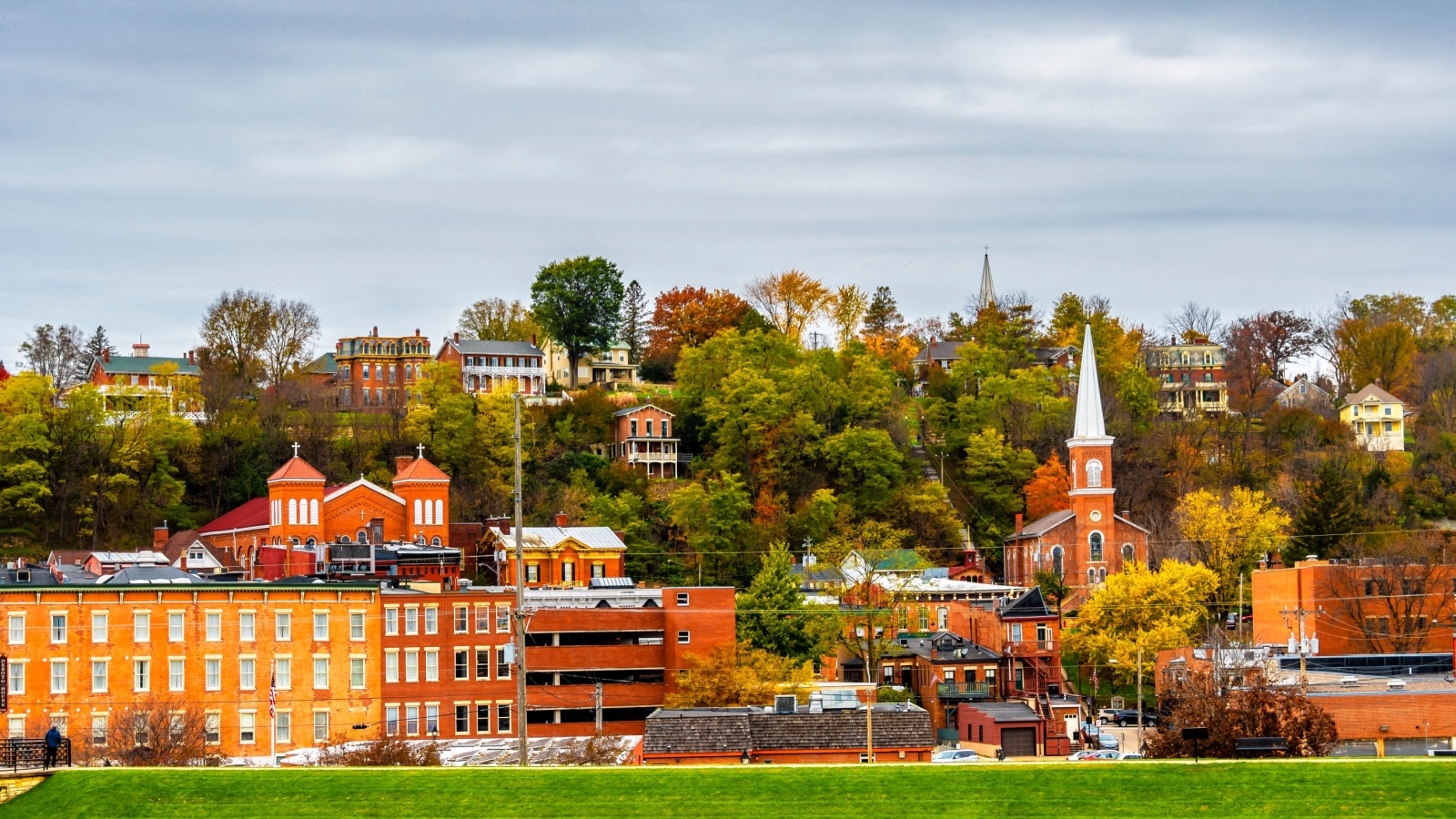 Galena is a historic town with well-preserved 19th-century architecture. Its hilly terrain and charming Main Street contribute to its appeal.
Nashville, Indiana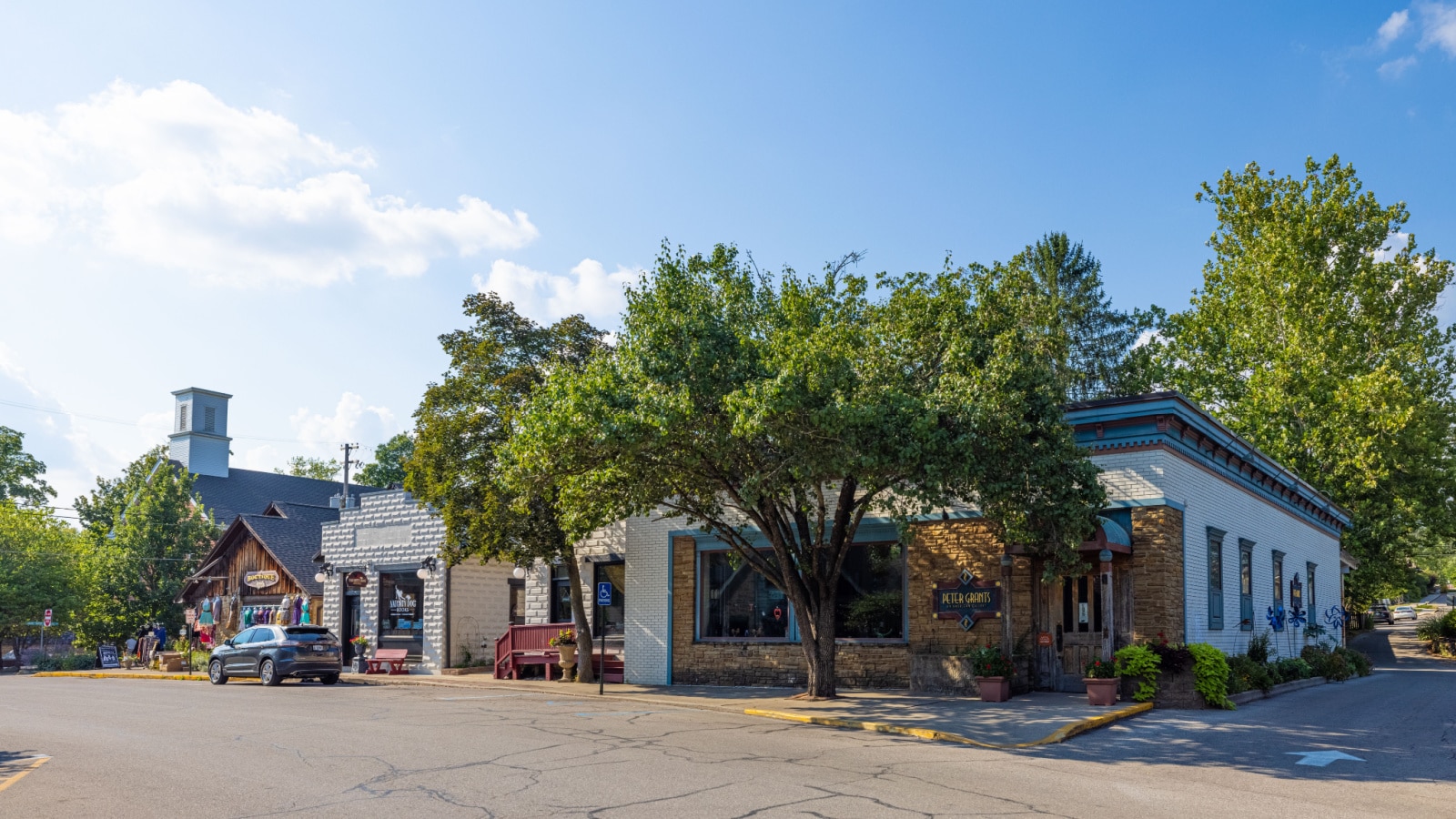 Nashville is a quaint artist colony nestled in the scenic hills of southern Indiana. Its art galleries, craft shops, and Brown County State Park make it a popular destination.
Pella, Iowa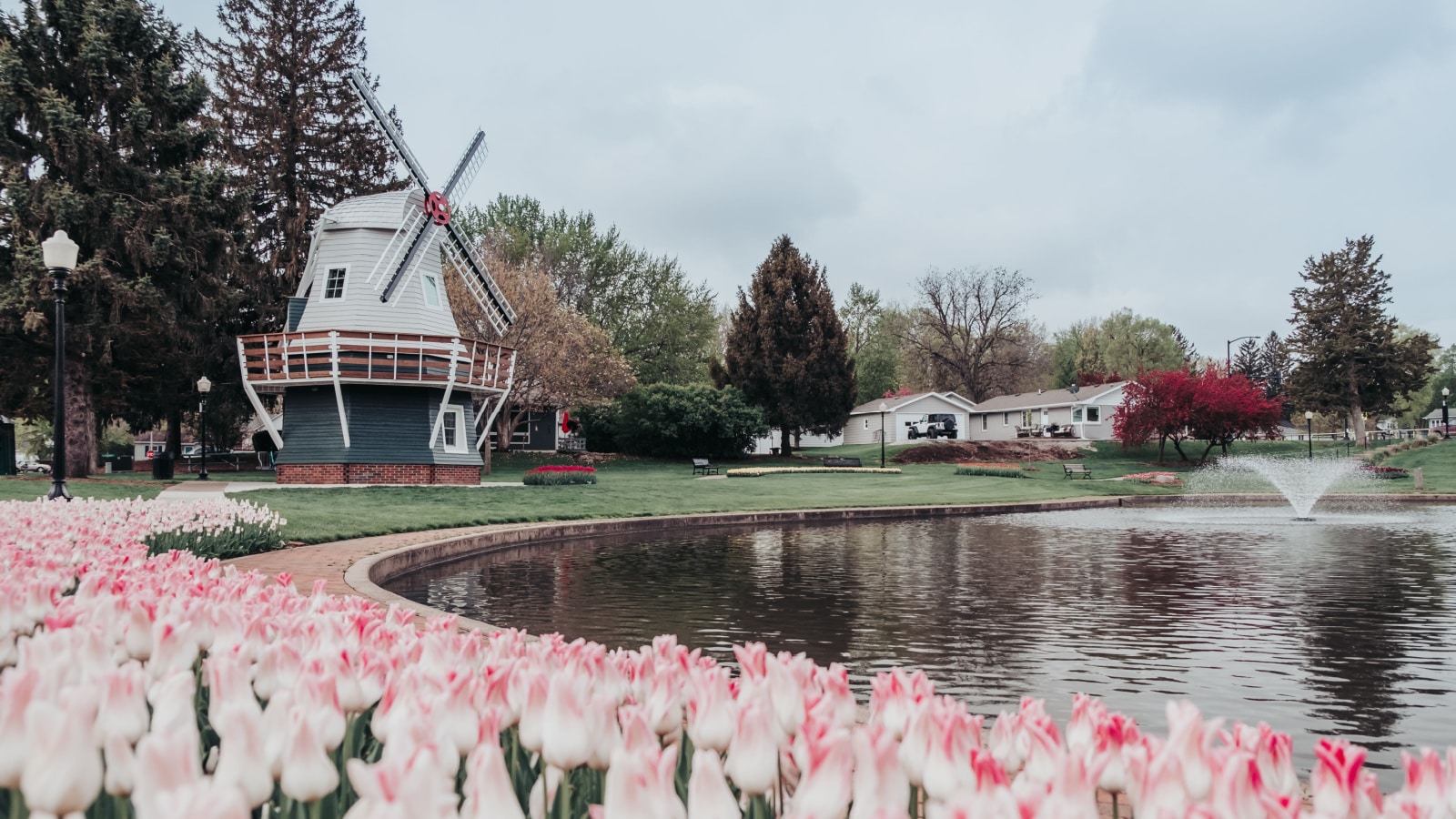 Pella is a delightful Dutch-inspired town known for its annual Tulip Time festival, windmills, and charming architecture.
Lindsborg, Kansas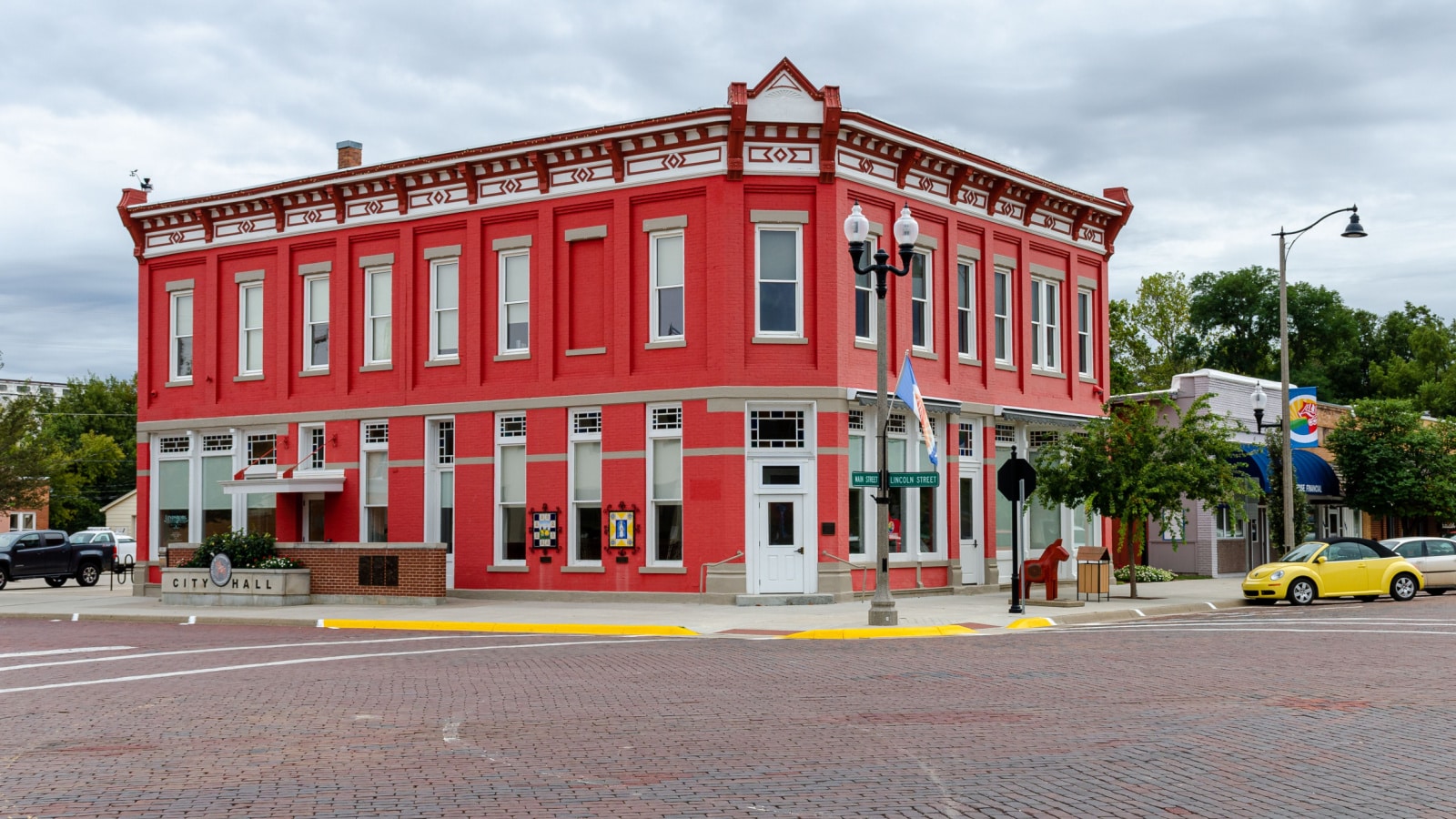 Lindsborg, also known as "Little Sweden, USA," has a strong Swedish heritage reflected in its architecture, festivals, and traditions.
Bardstown, Kentucky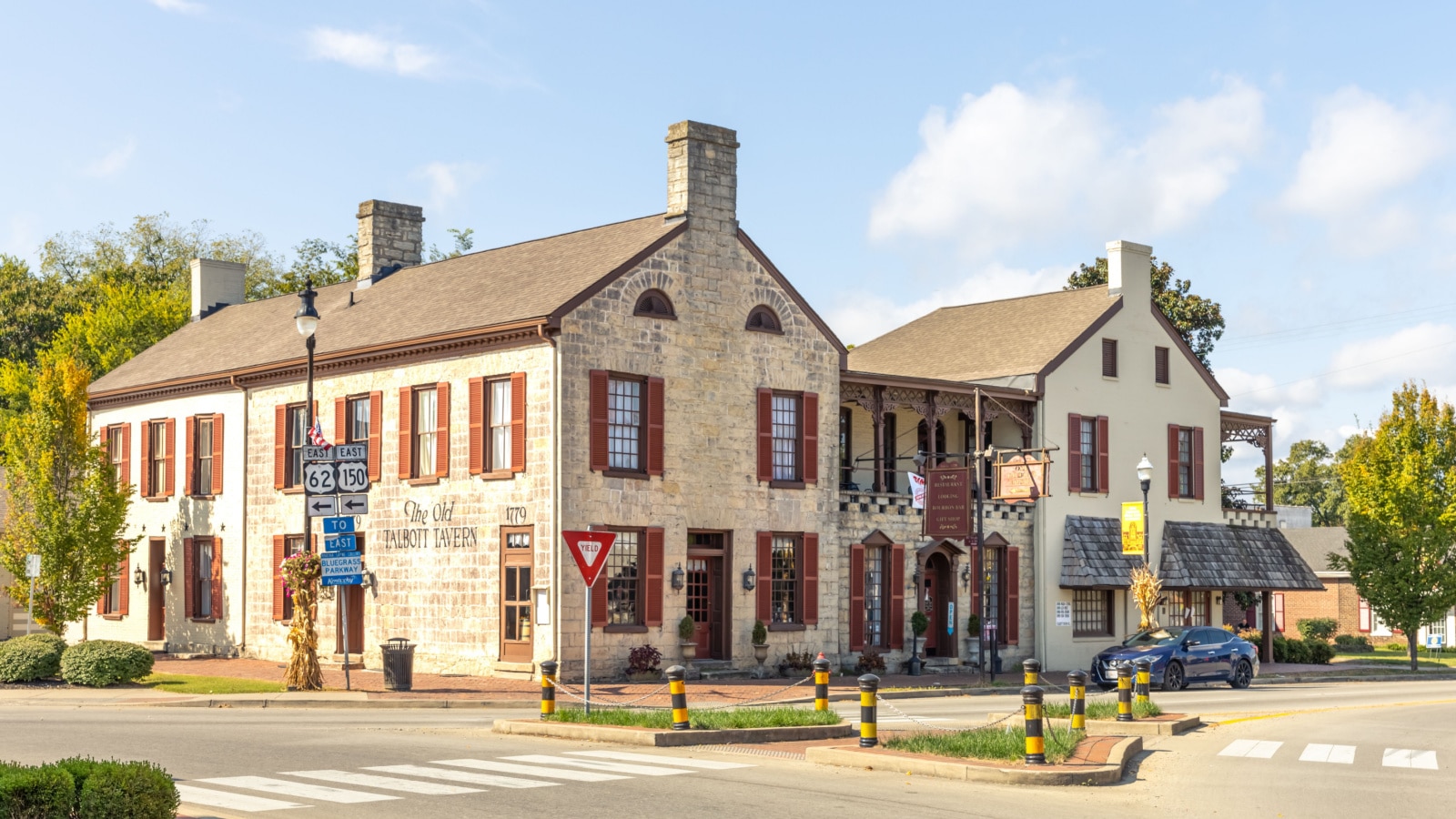 Bardstown is a historic town in the heart of Kentucky's bourbon country. Its well-preserved downtown, beautiful horse farms, and bourbon distilleries draw visitors.
Natchitoches, Louisiana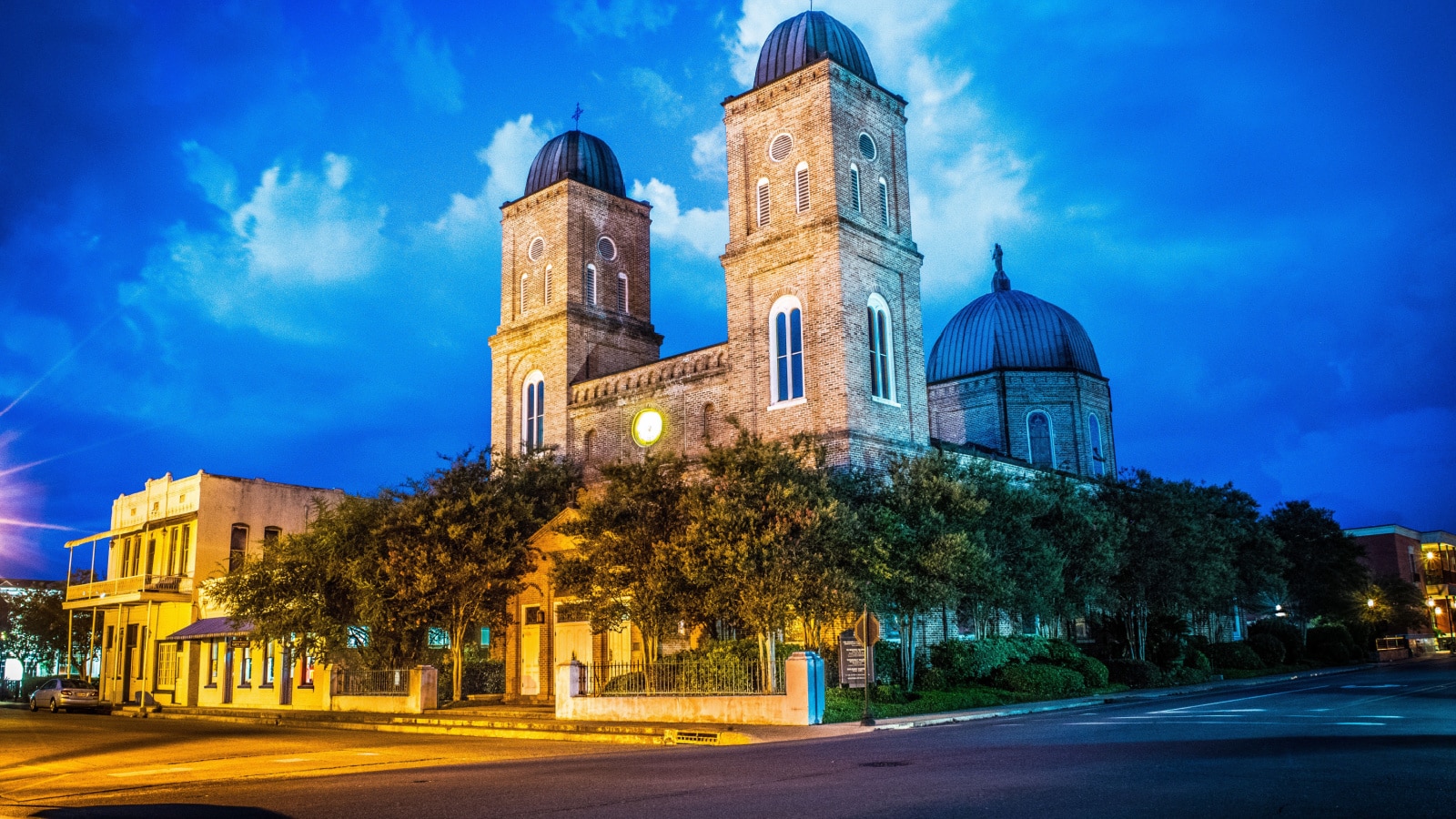 Natchitoches is the oldest permanent settlement in the Louisiana Purchase. Its historic district, scenic Cane River Lake, and brick-lined streets contribute to its beauty.
Camden, Maine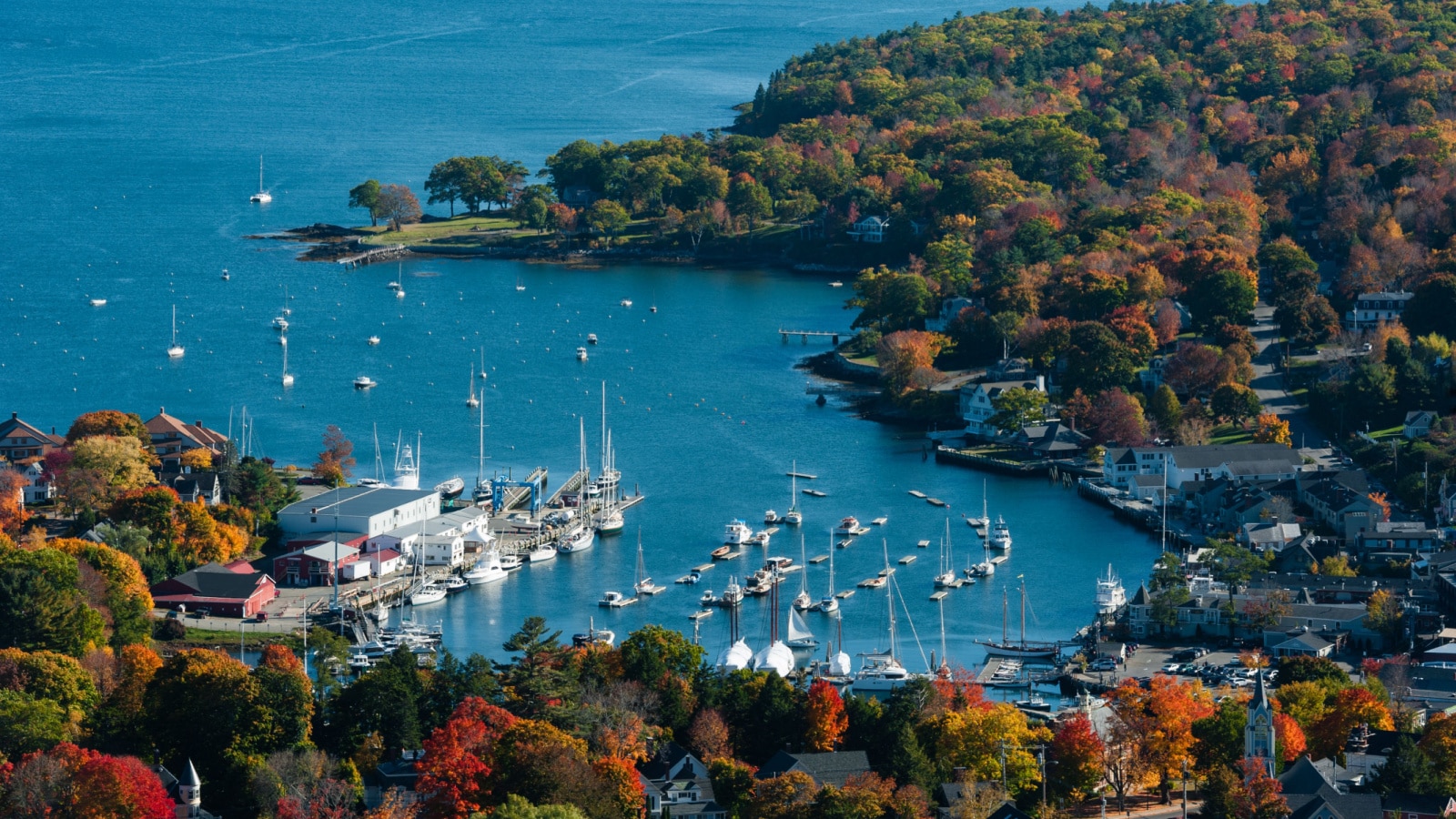 Camden is a picturesque harbor town on Maine's rugged coastline. It offers beautiful views of the Penobscot Bay and the Camden Hills.
Annapolis, Maryland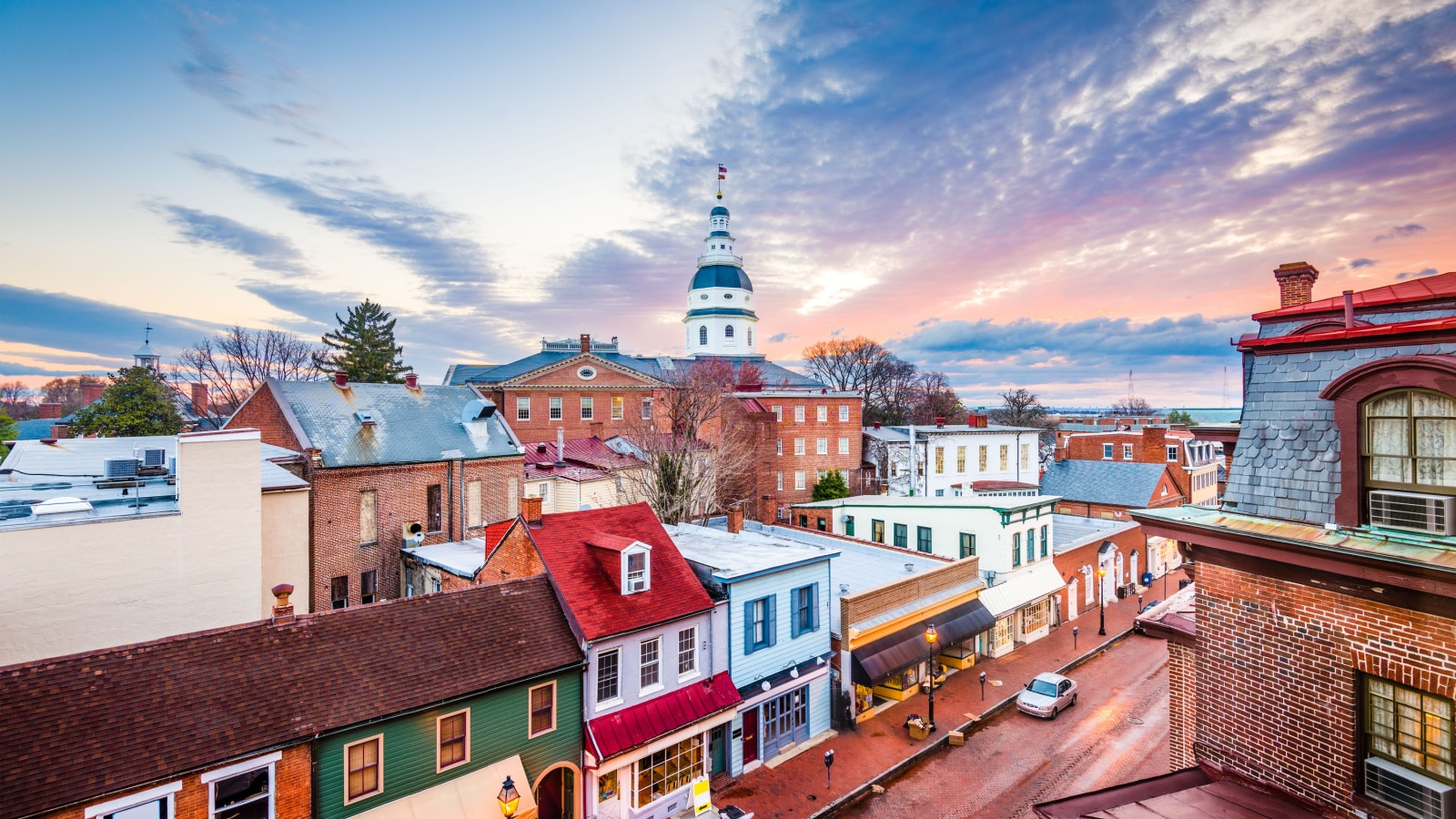 Annapolis is the capital of Maryland and boasts a beautiful waterfront, historic buildings, and the U.S. Naval Academy.
Edgartown, Massachusetts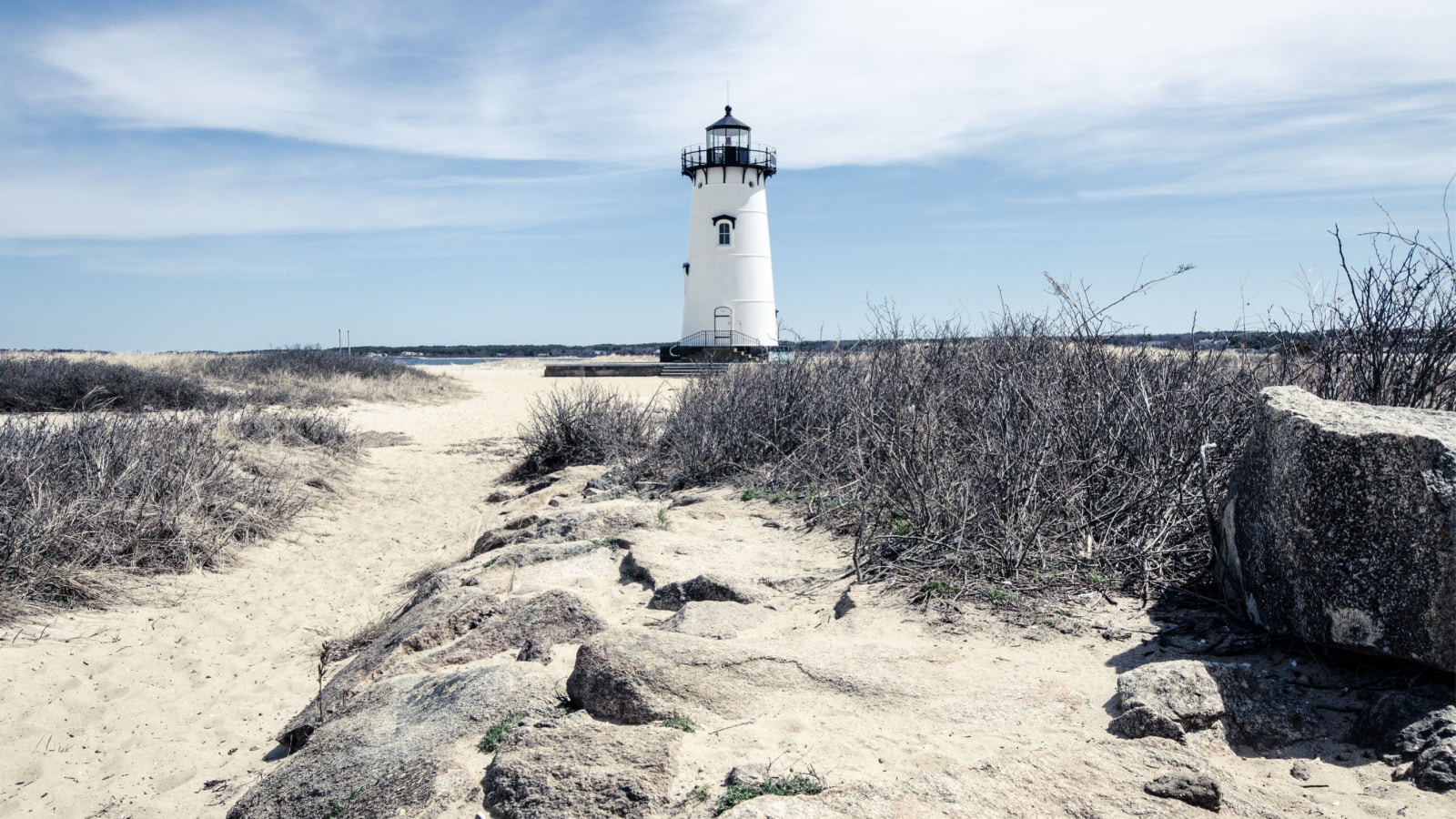 Edgartown is a charming village on Martha's Vineyard with elegant homes, lighthouses, and beautiful beaches.
Traverse City, Michigan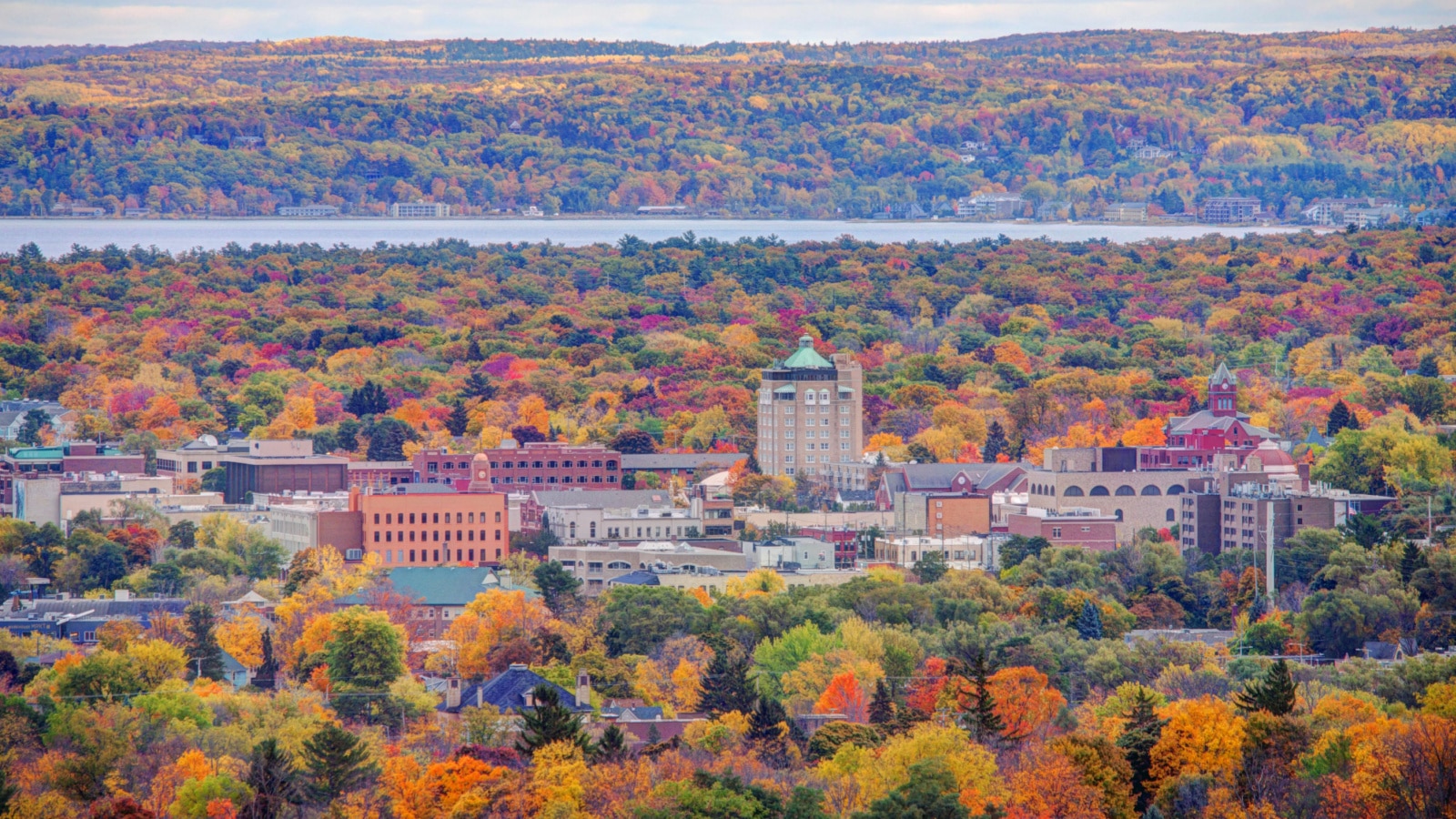 Traverse City is a charming town on the shores of Lake Michigan. It is known for its cherry orchards, wineries, and outdoor recreational opportunities.
Stillwater, Minnesota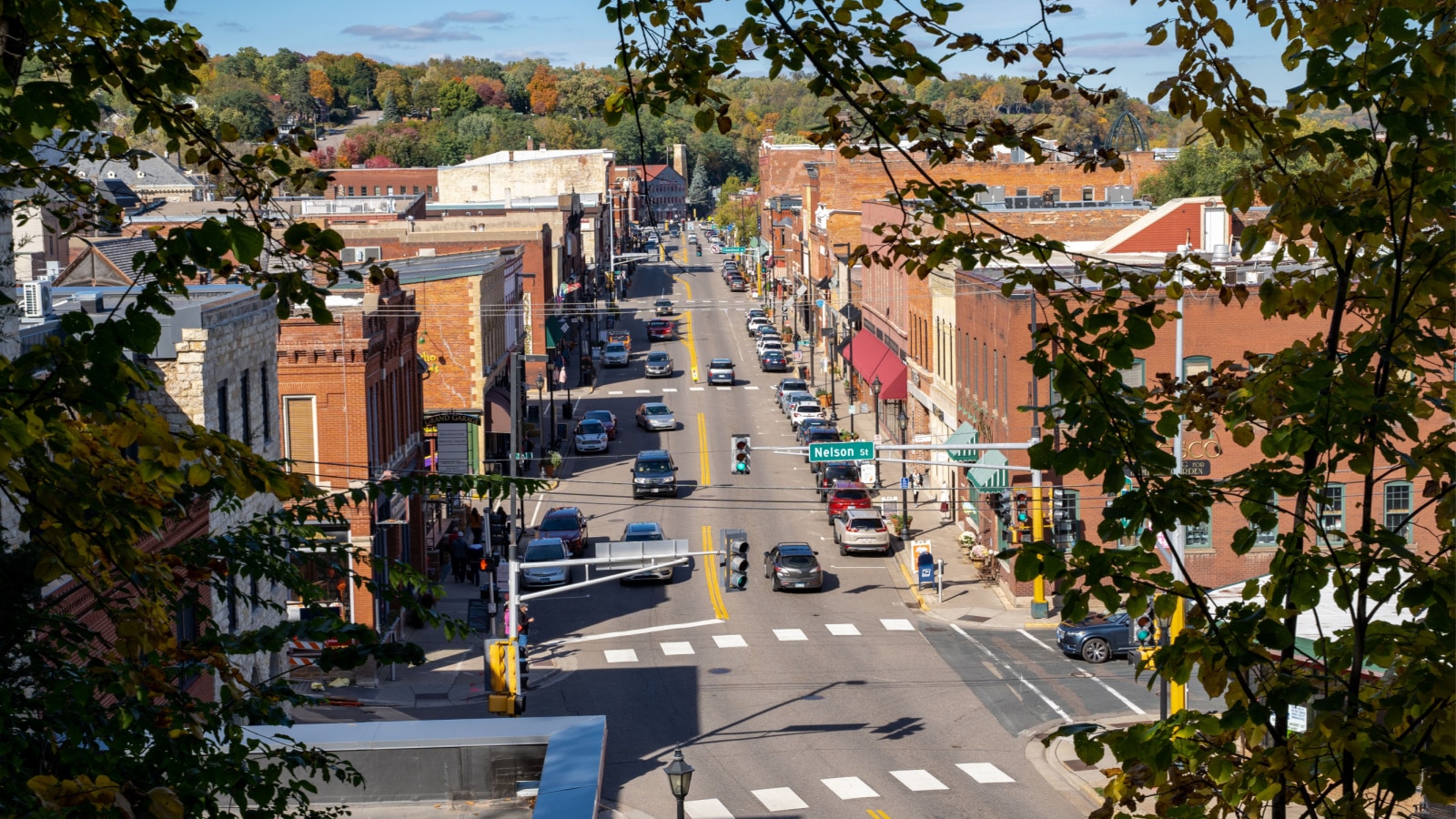 Stillwater is a scenic river town on the St. Croix River. Its historic downtown, river views, and charming bed and breakfasts make it a popular destination.
Natchez, Mississippi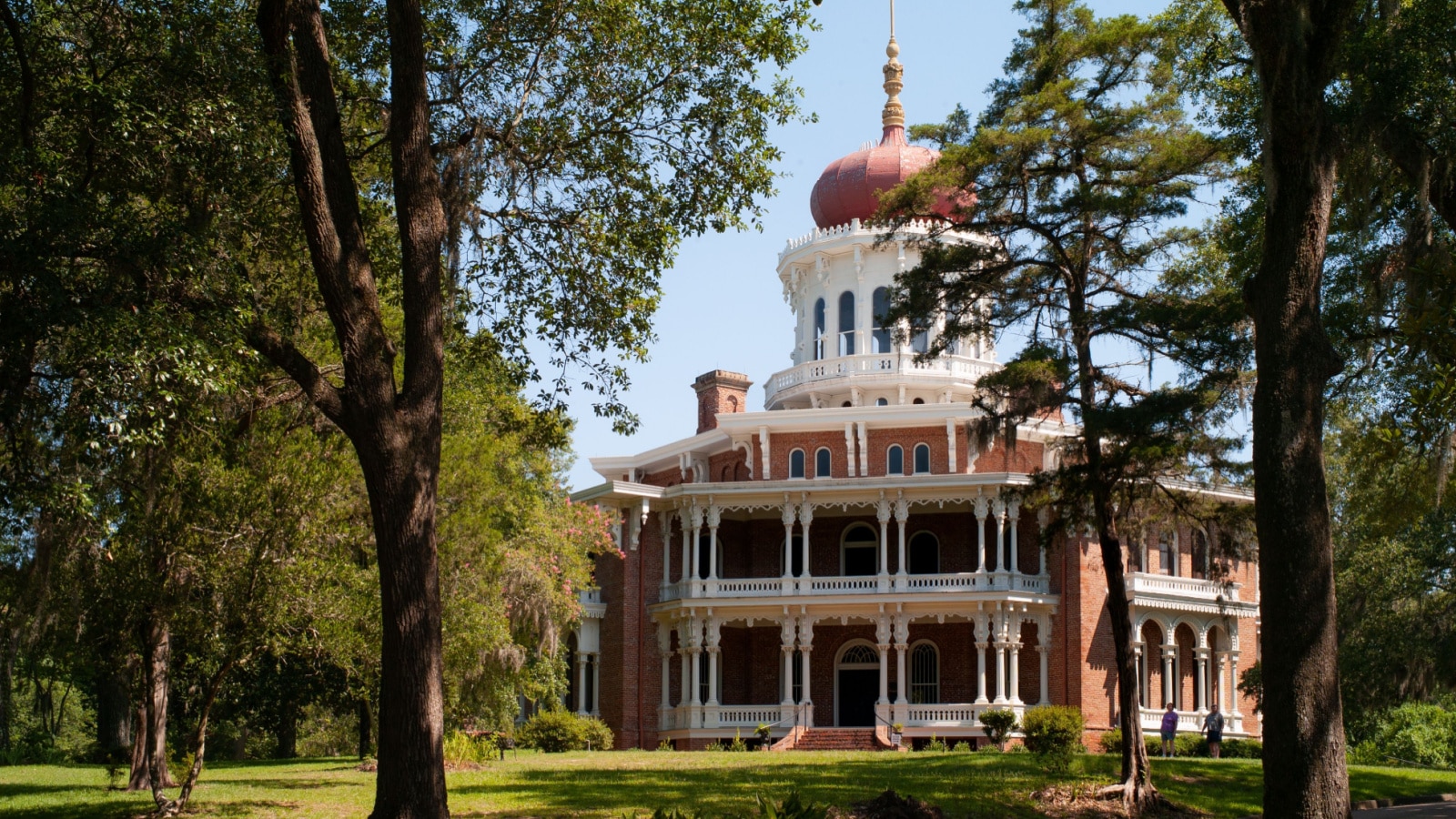 Natchez is a picturesque town on the Mississippi River, known for its antebellum homes, beautiful gardens, and Southern hospitality.
Hermann, Missouri
Hermann is a charming German heritage town in Missouri wine country. Its vineyards, historic buildings, and festive events make it a favorite among visitors.
Whitefish, Montana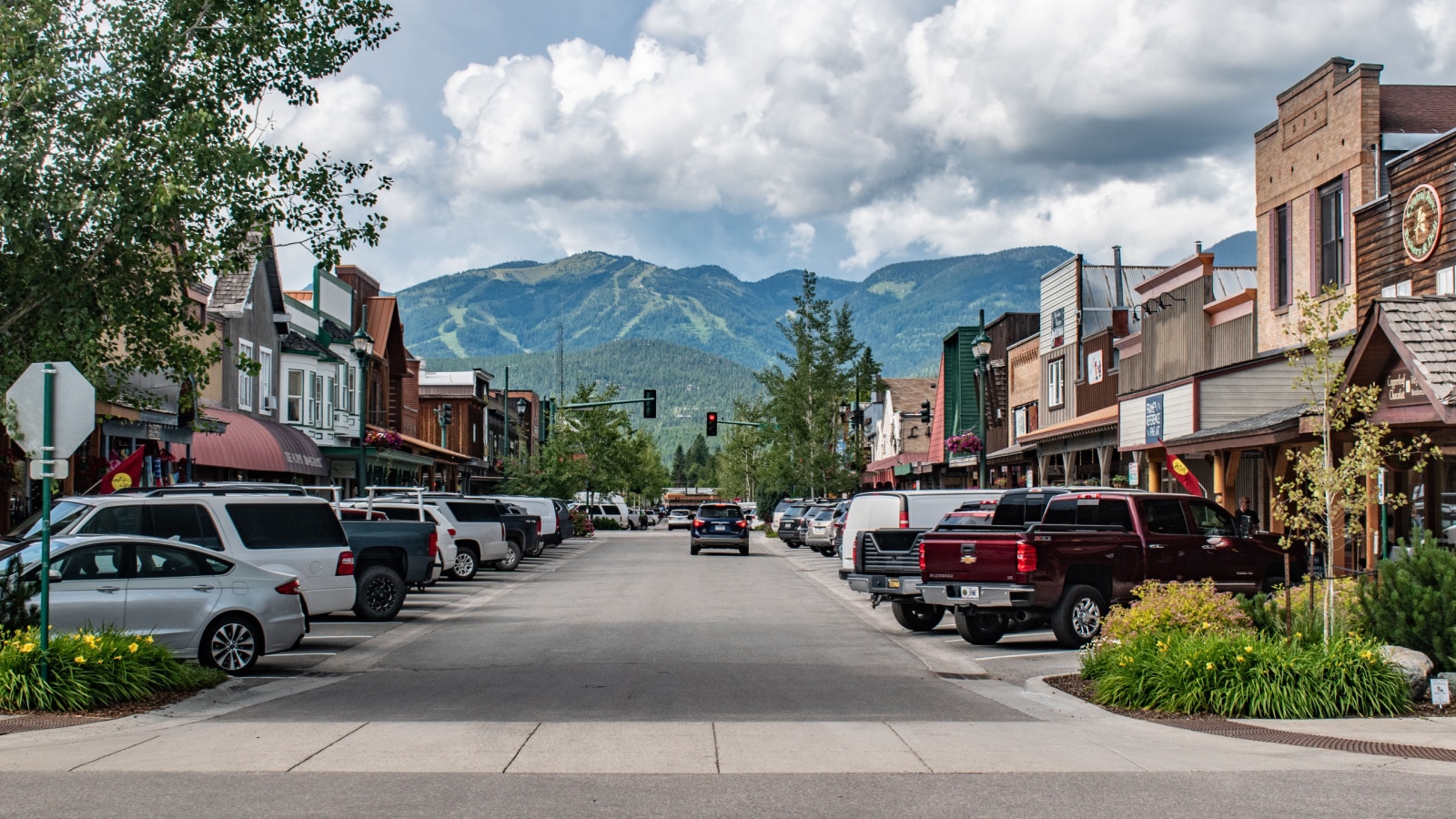 Whitefish is a scenic mountain town located near Glacier National Park. Its charming downtown, Whitefish Lake, and outdoor activities make it a popular destination.
Brownville, Nebraska
Brownville is a historic river town situated along the Missouri River. Its well-preserved 19th-century buildings and arts community add to its charm.
Genoa, Nevada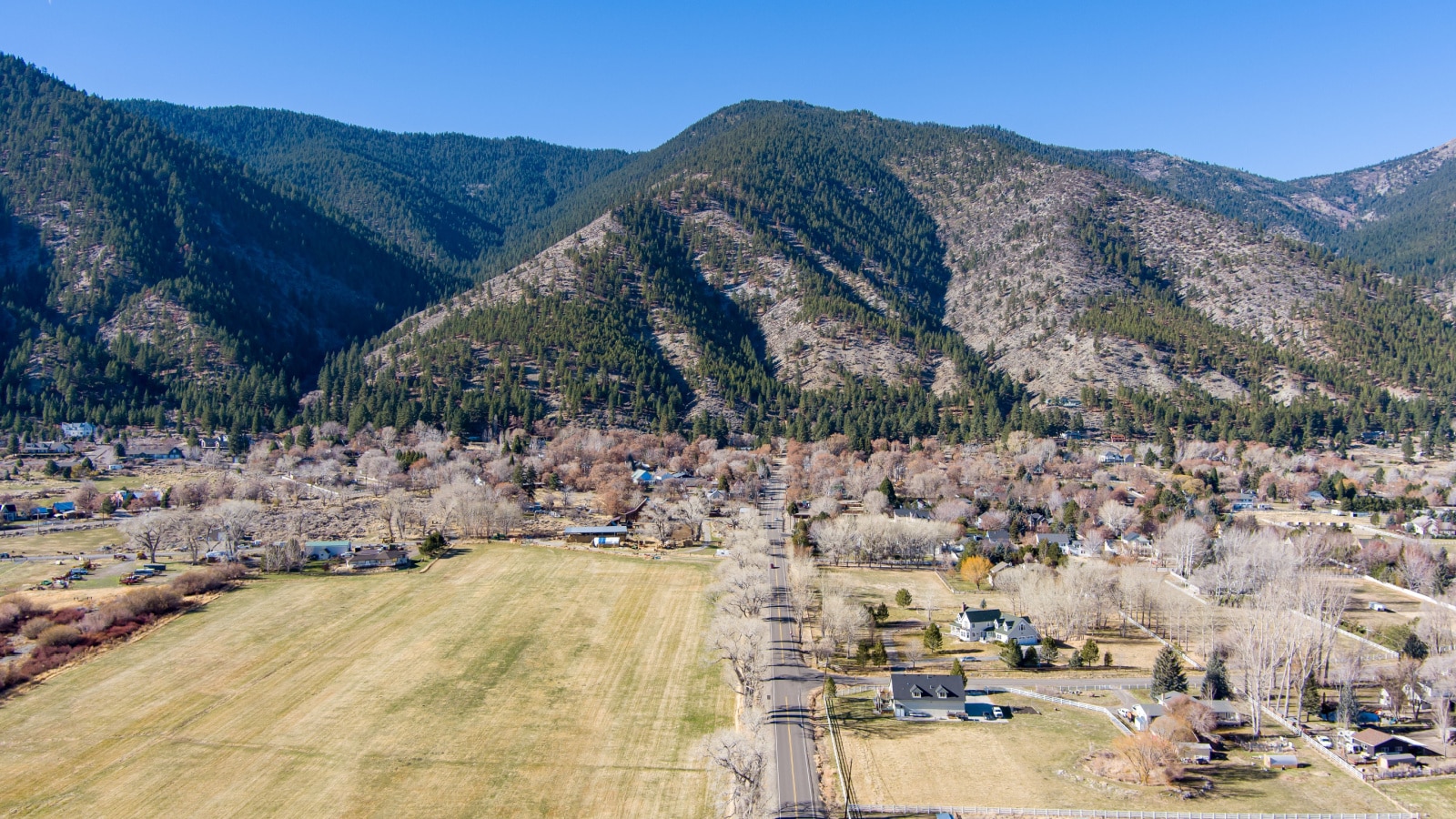 Genoa is Nevada's oldest settlement, featuring a picturesque main street with historic buildings and stunning mountain views.
Hanover, New Hampshire
Hanover is a charming college town home to Dartmouth College. Its New England architecture, Dartmouth Green, and proximity to the Connecticut River make it attractive.
Cape May, New Jersey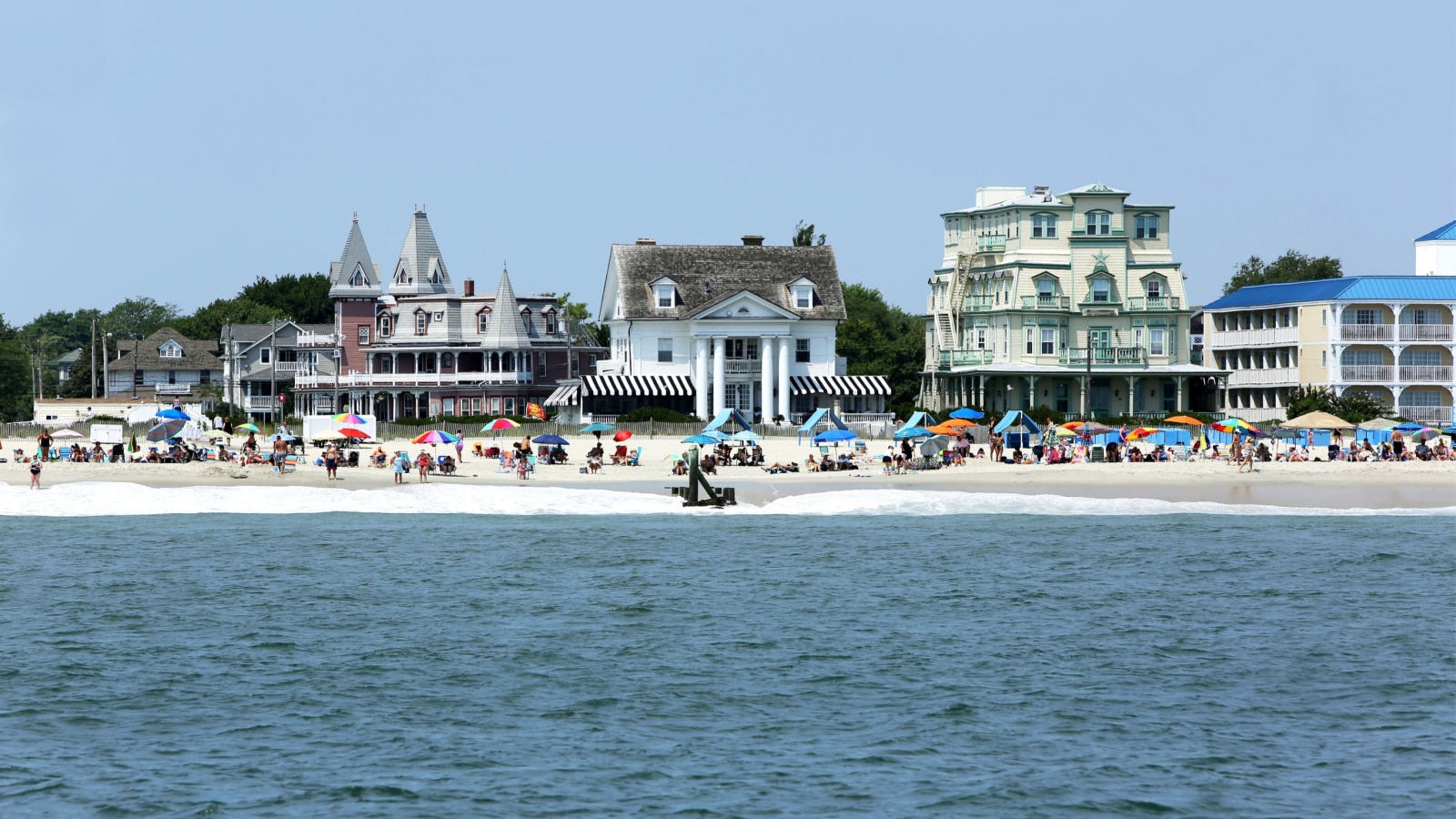 Cape May is a Victorian resort town known for its well-preserved architecture, beautiful beaches, and charming bed and breakfasts.
Taos, New Mexico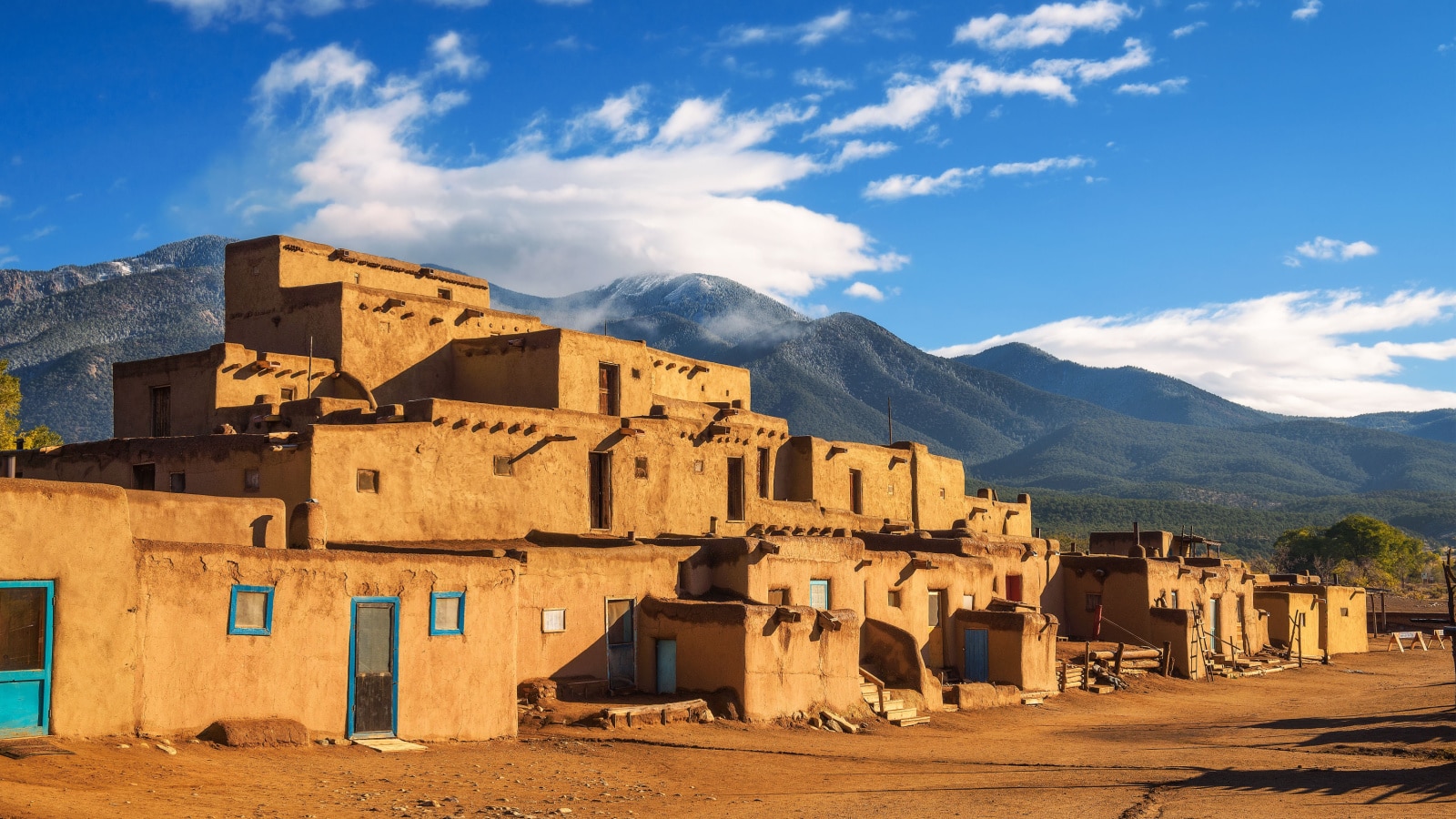 Taos is a unique town with a blend of Native American, Spanish, and Anglo cultures. Its adobe architecture, artistic community, and nearby Taos Pueblo are captivating.
Lake Placid, New York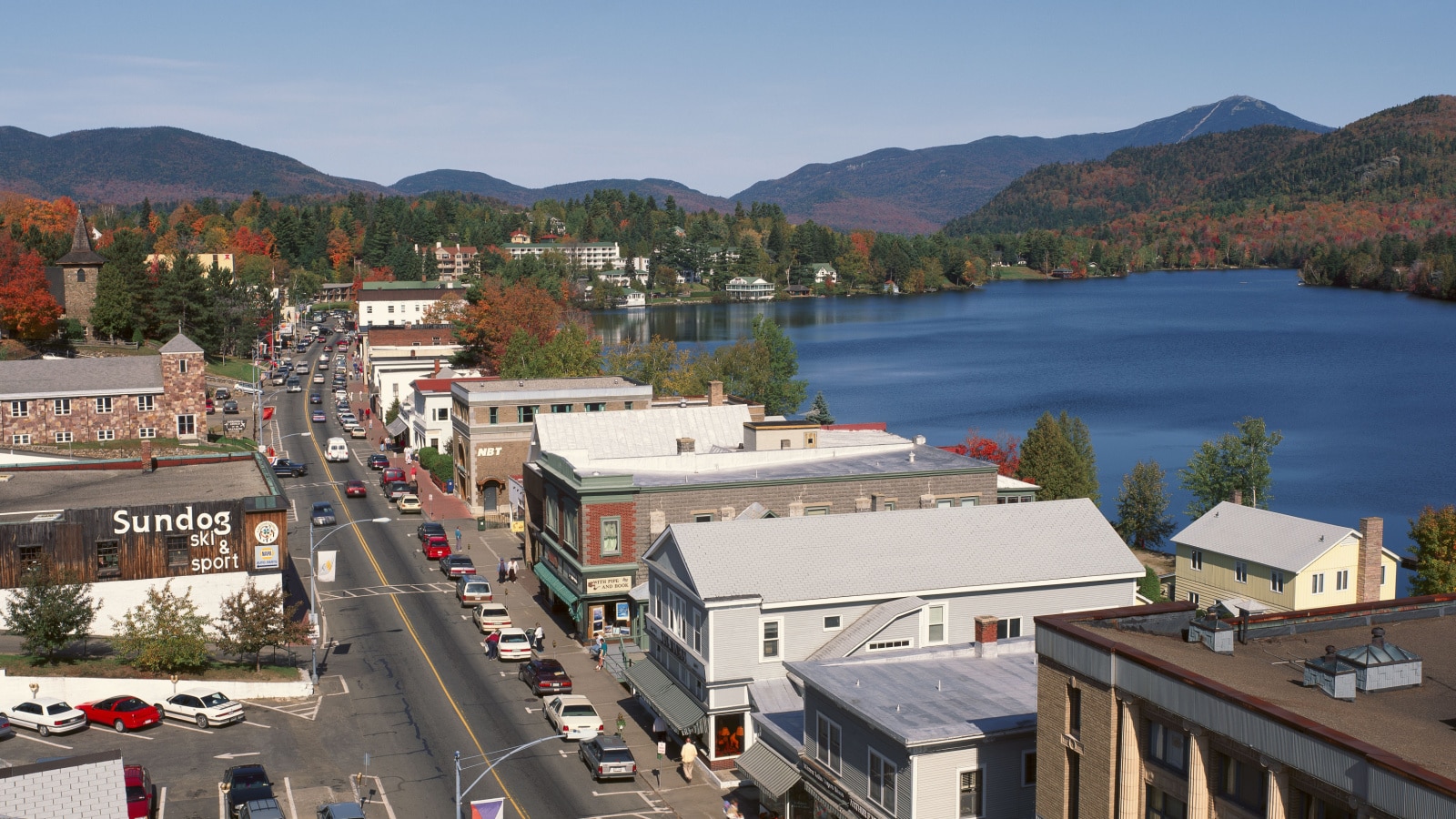 Lake Placid is a picturesque mountain village surrounded by the Adirondack Mountains. Its beautiful lakes, ski resorts, and Olympic history make it a year-round destination.
Blowing Rock, North Carolina
Blowing Rock is a charming mountain town known for its stunning views from the namesake rock, unique shops, and Blue Ridge Parkway access.
Medora, North Dakota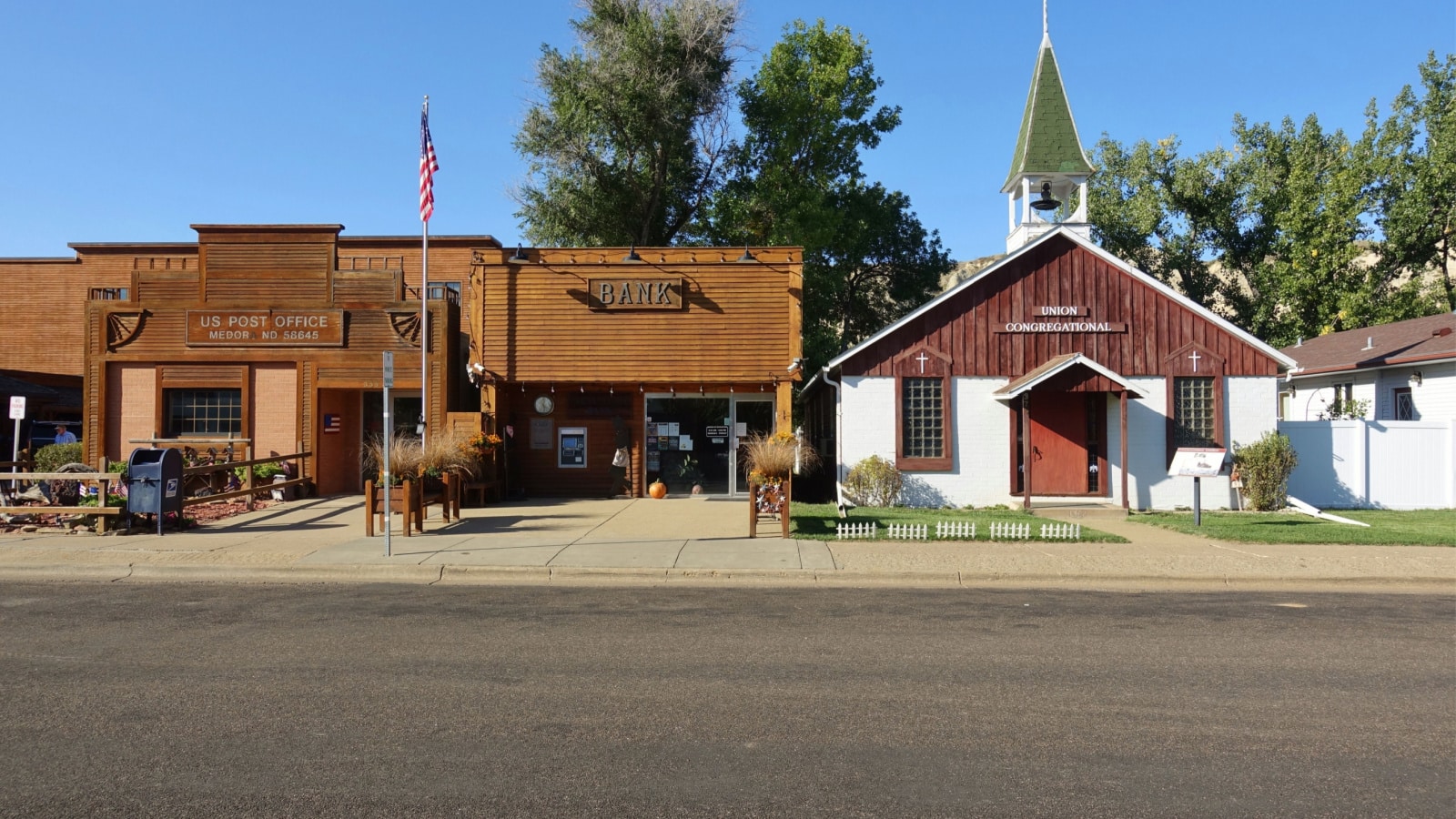 Medora is a quaint town located near Theodore Roosevelt National Park. Its western charm, musical performances, and scenic Badlands attract visitors.
Marietta, Ohio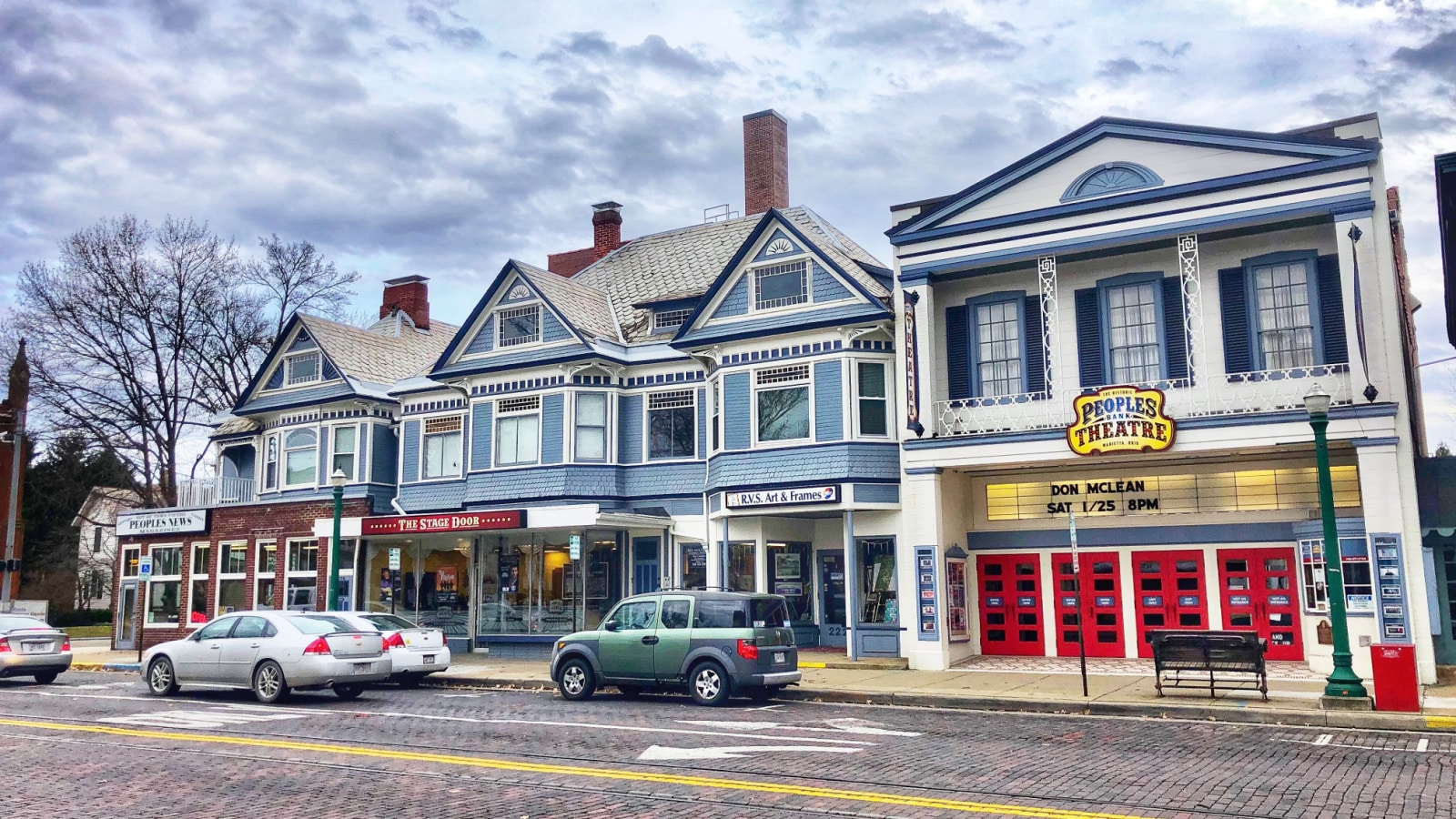 Marietta is Ohio's oldest city and features a beautifully preserved historic district, lovely riverfront, and scenic landscapes along the Ohio River.
Guthrie, Oklahoma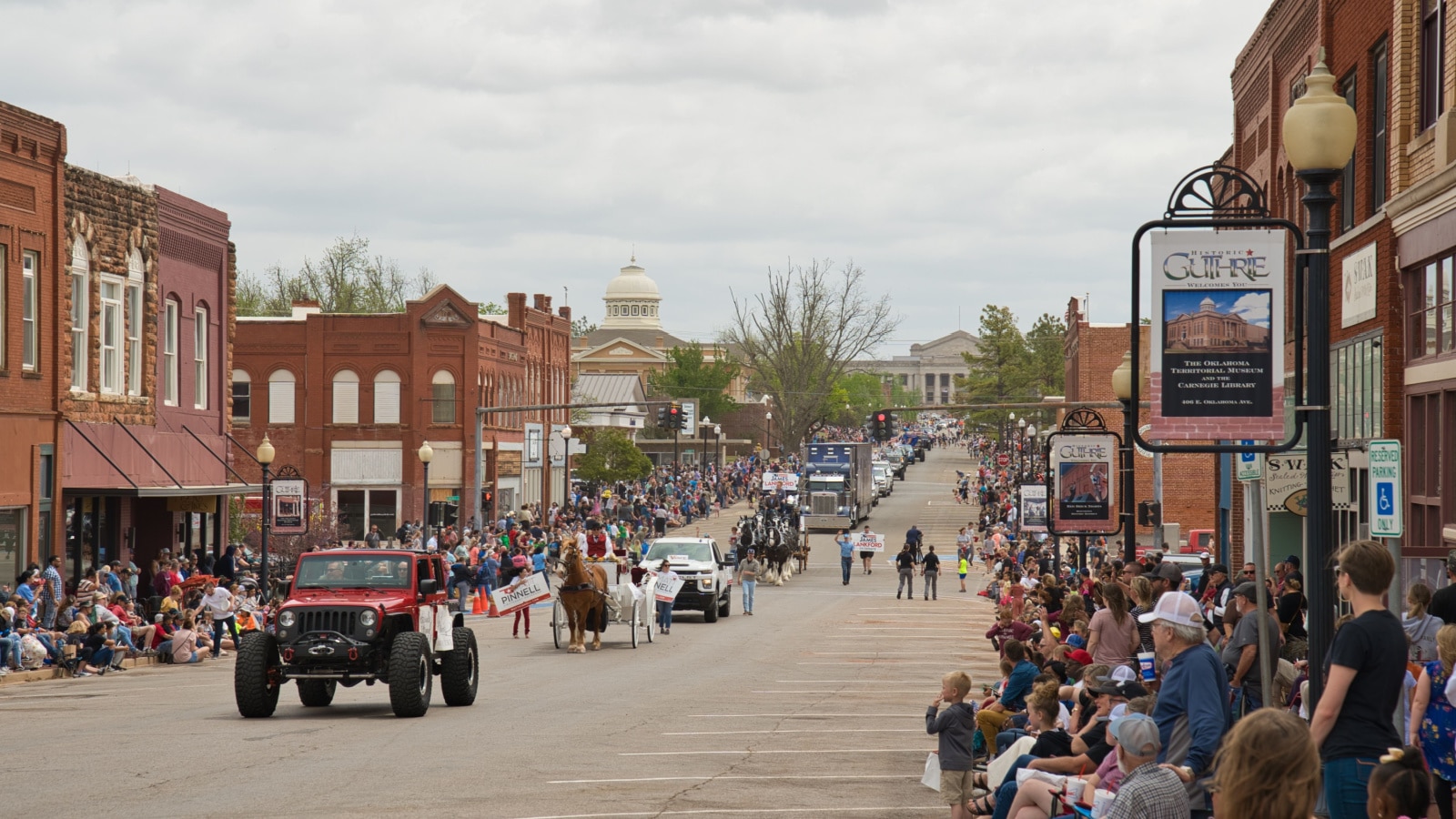 Guthrie is a charming town known for its well-preserved Victorian architecture, historic district, and cultural events.
Ashland, Oregon
Ashland is a delightful town known for the Oregon Shakespeare Festival and its beautiful Lithia Park, making it a haven for theater lovers and nature enthusiasts.
Jim Thorpe, Pennsylvania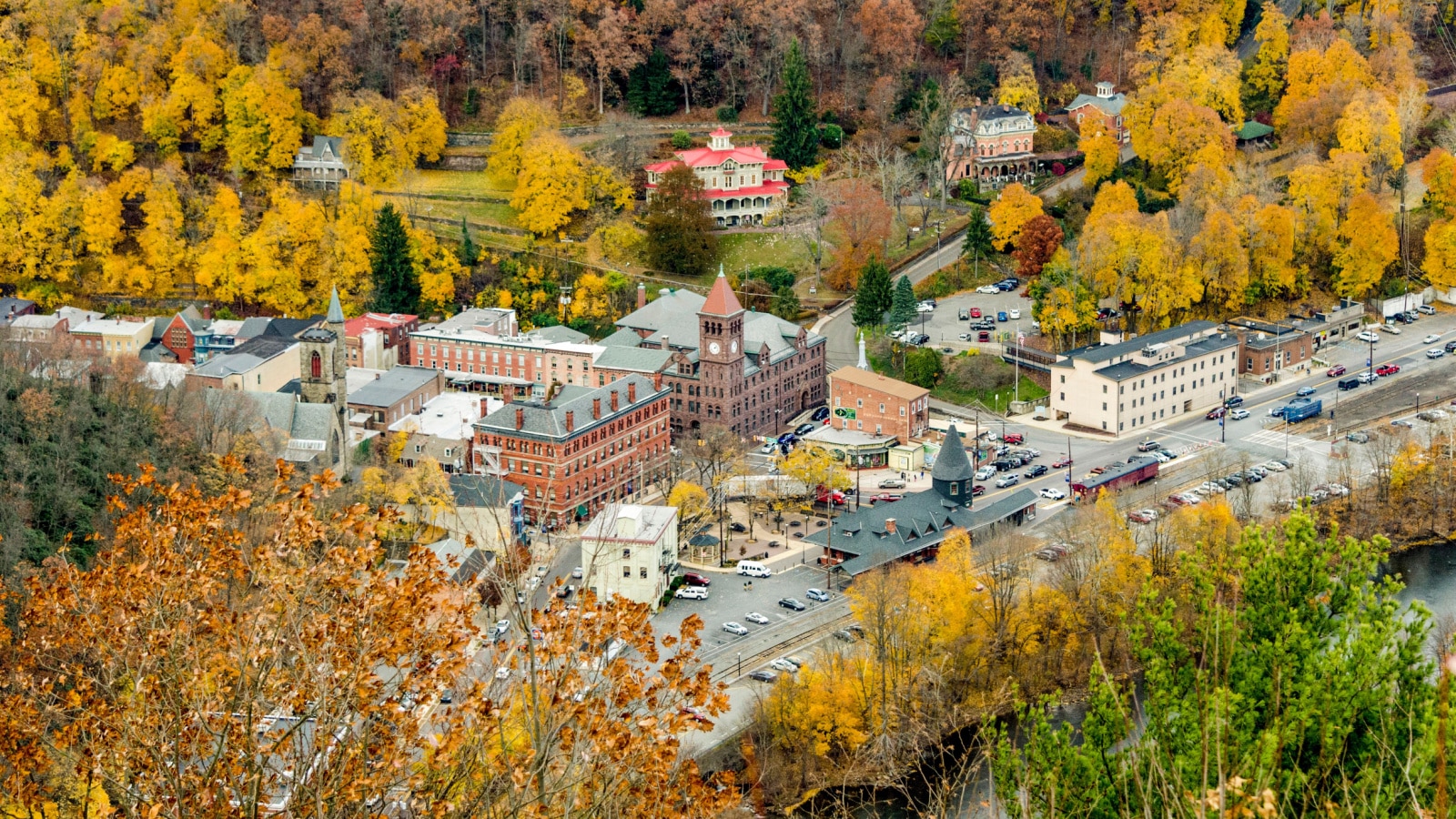 Jim Thorpe is a picturesque town nestled in the Pocono Mountains. Its Victorian architecture, scenic train rides, and outdoor adventures make it popular.
Newport, Rhode Island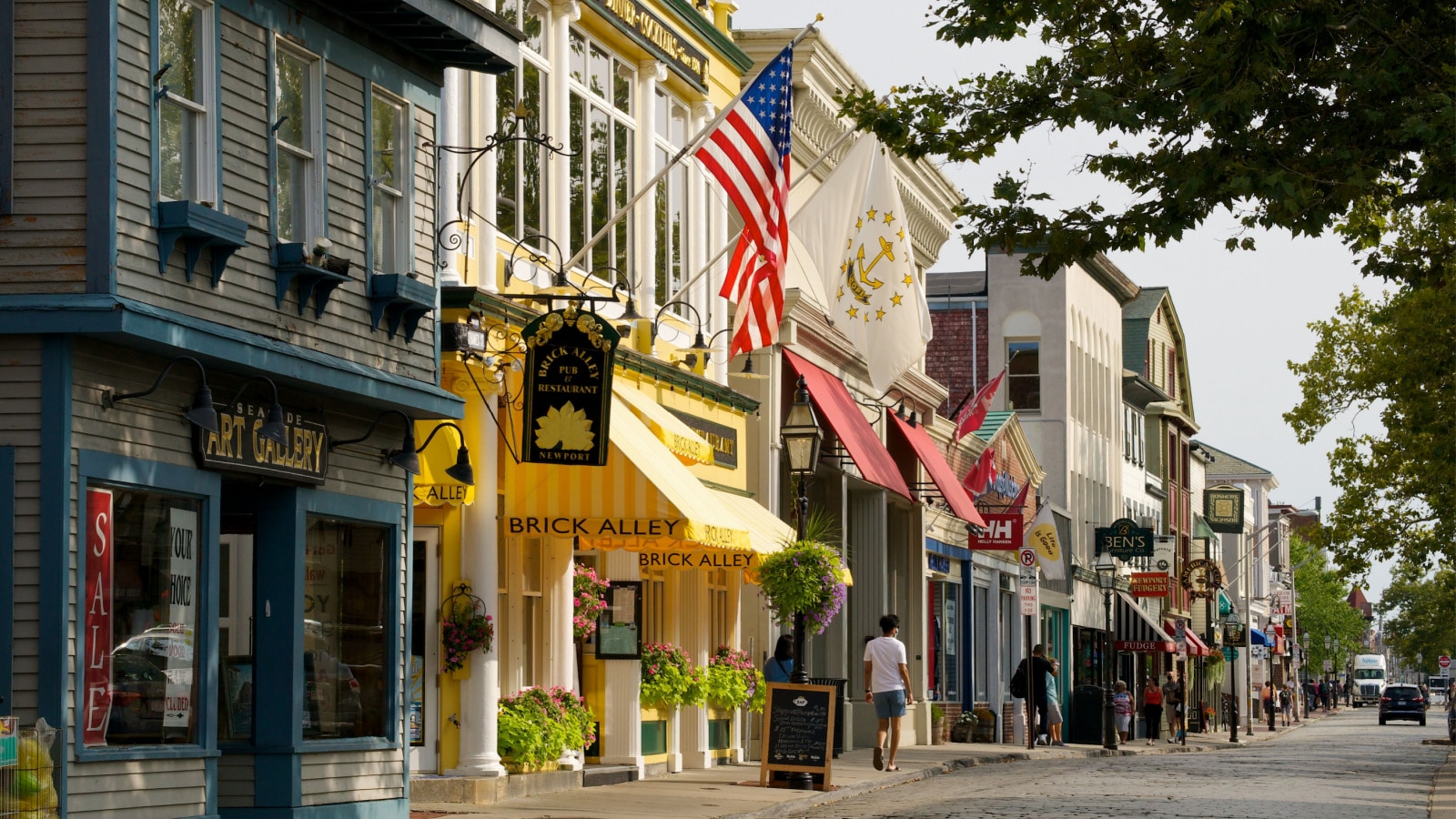 Newport is a historic coastal town famous for its opulent Gilded Age mansions, stunning ocean views, and sailing culture.
Beaufort, South Carolina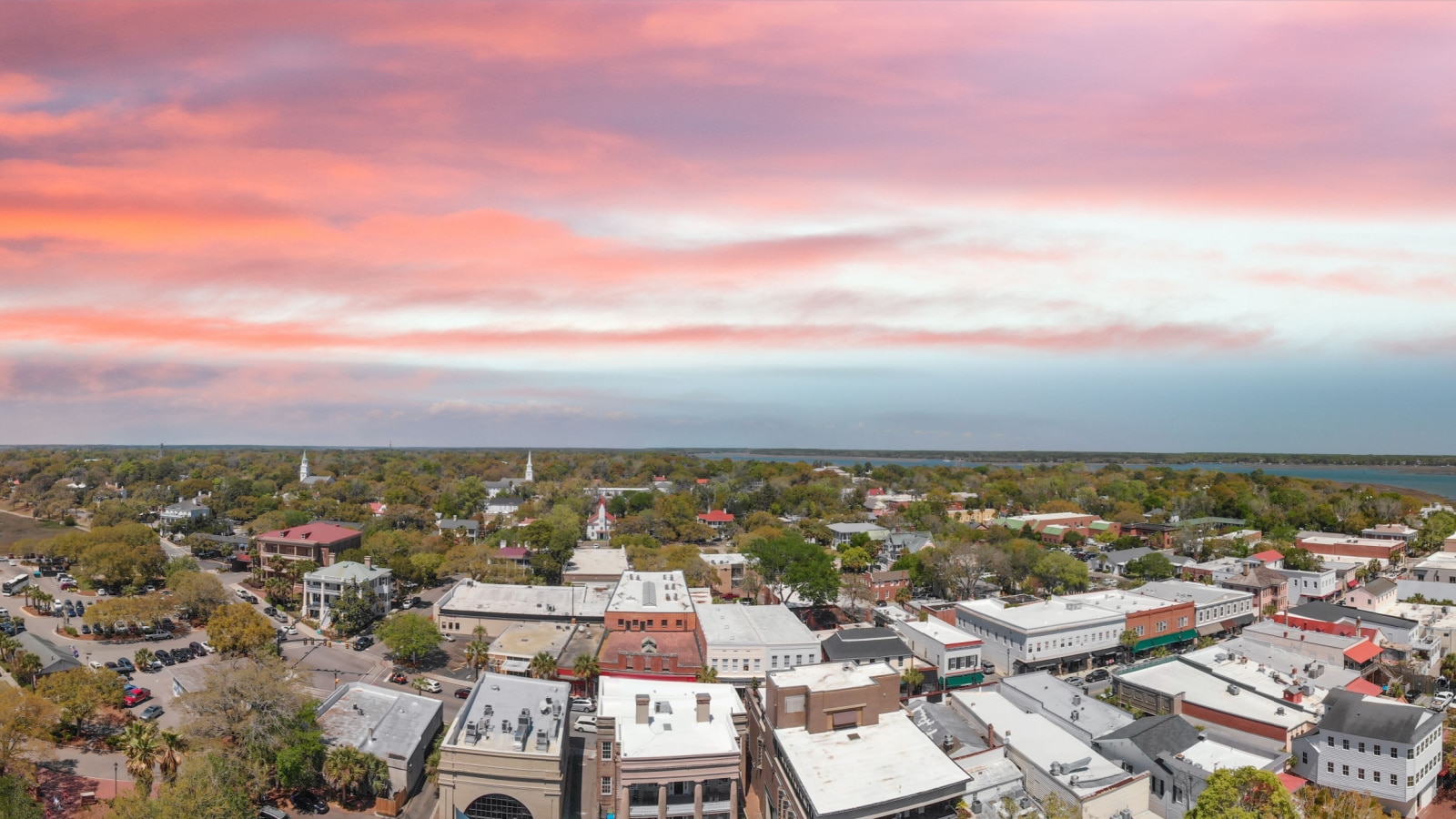 Beaufort is a charming town with antebellum architecture, moss-draped oaks, and a picturesque waterfront.
Deadwood, South Dakota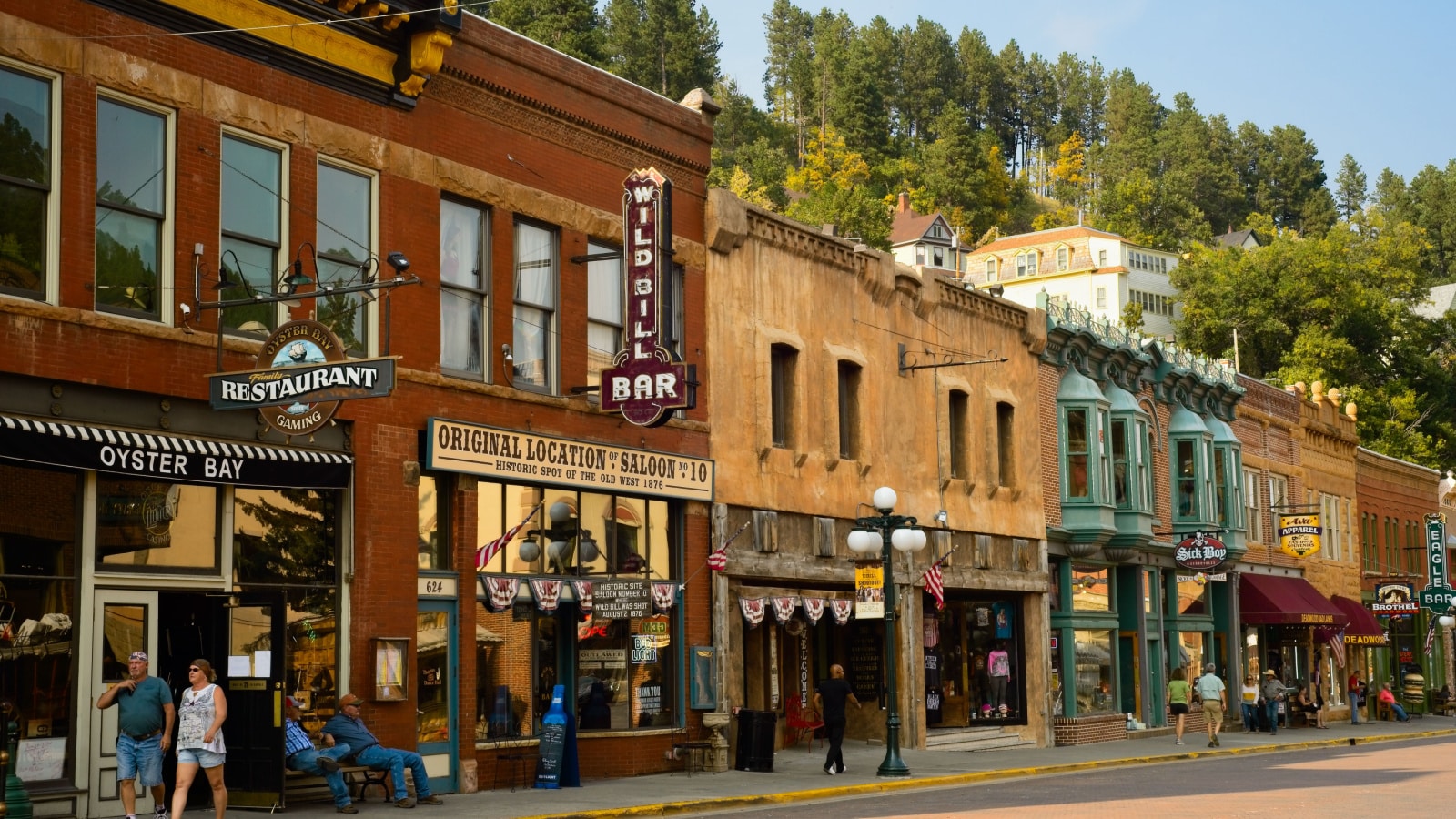 Deadwood is a historic Wild West town known for its preserved Gold Rush-era buildings, casinos, and Black Hills setting.
Gatlinburg, Tennessee
Gatlinburg is a picturesque gateway to the Great Smoky Mountains National Park, offering stunning mountain scenery and outdoor activities.
Fredericksburg, Texas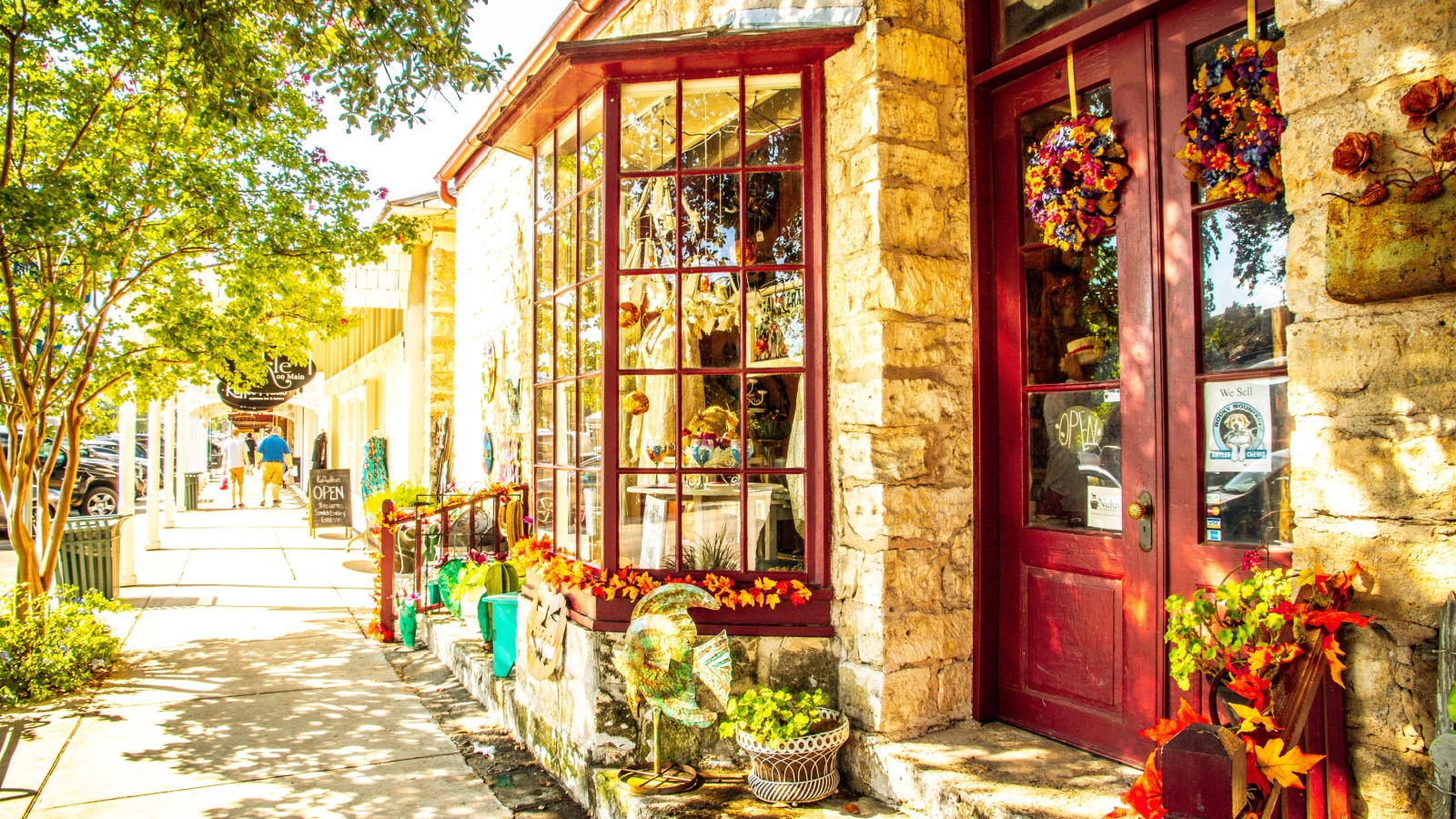 Fredericksburg is a German-inspired town known for its charming Main Street, wineries, and Texas Hill Country beauty.
Springdale, Utah
Springdale is a scenic town located at the entrance of Zion National Park. Its red rock cliffs and outdoor adventures attract nature enthusiasts.
Woodstock, Vermont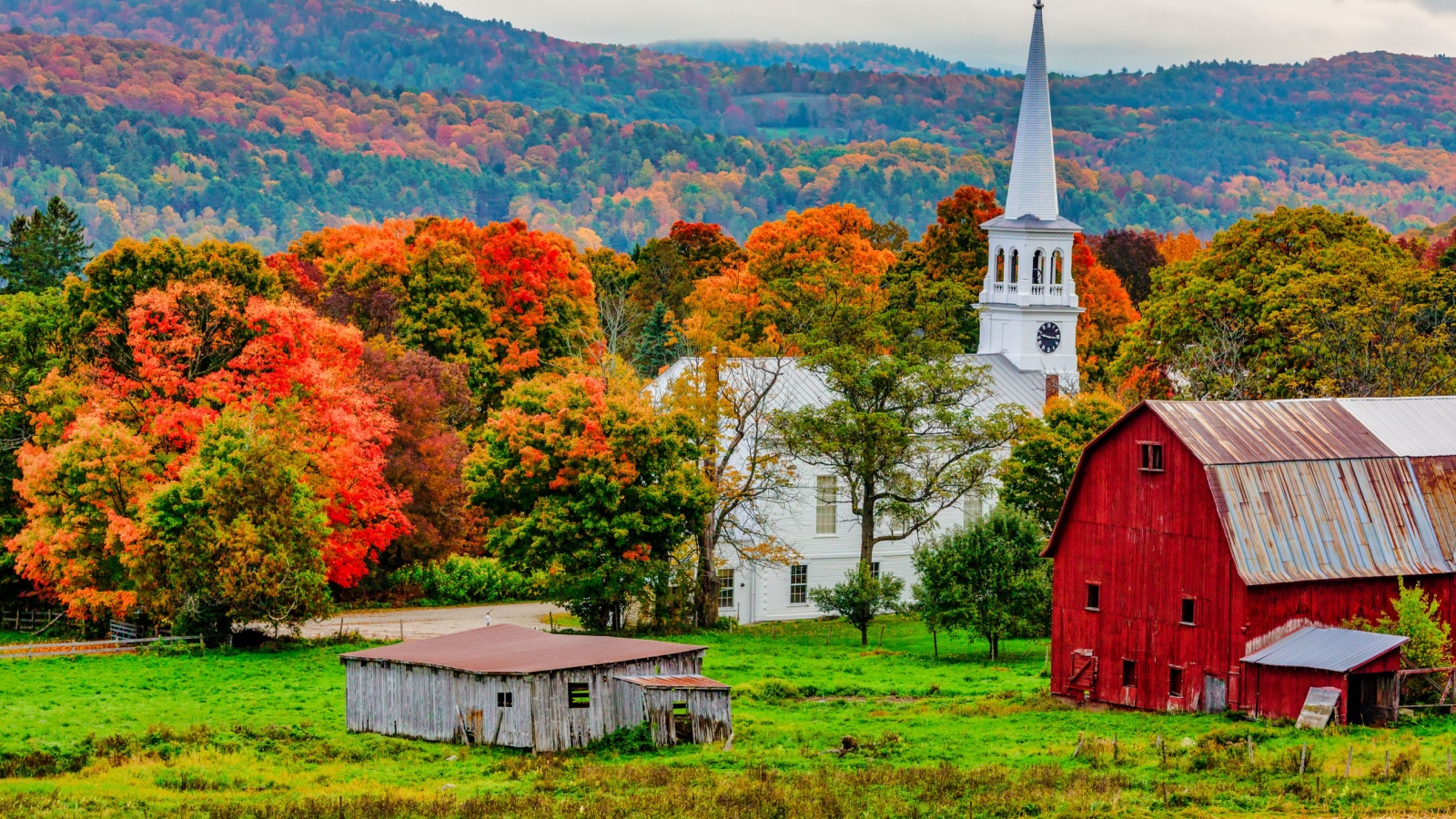 Woodstock is a quintessential New England town with beautiful covered bridges, historic homes, and the Ottauquechee River.
Williamsburg, Virginia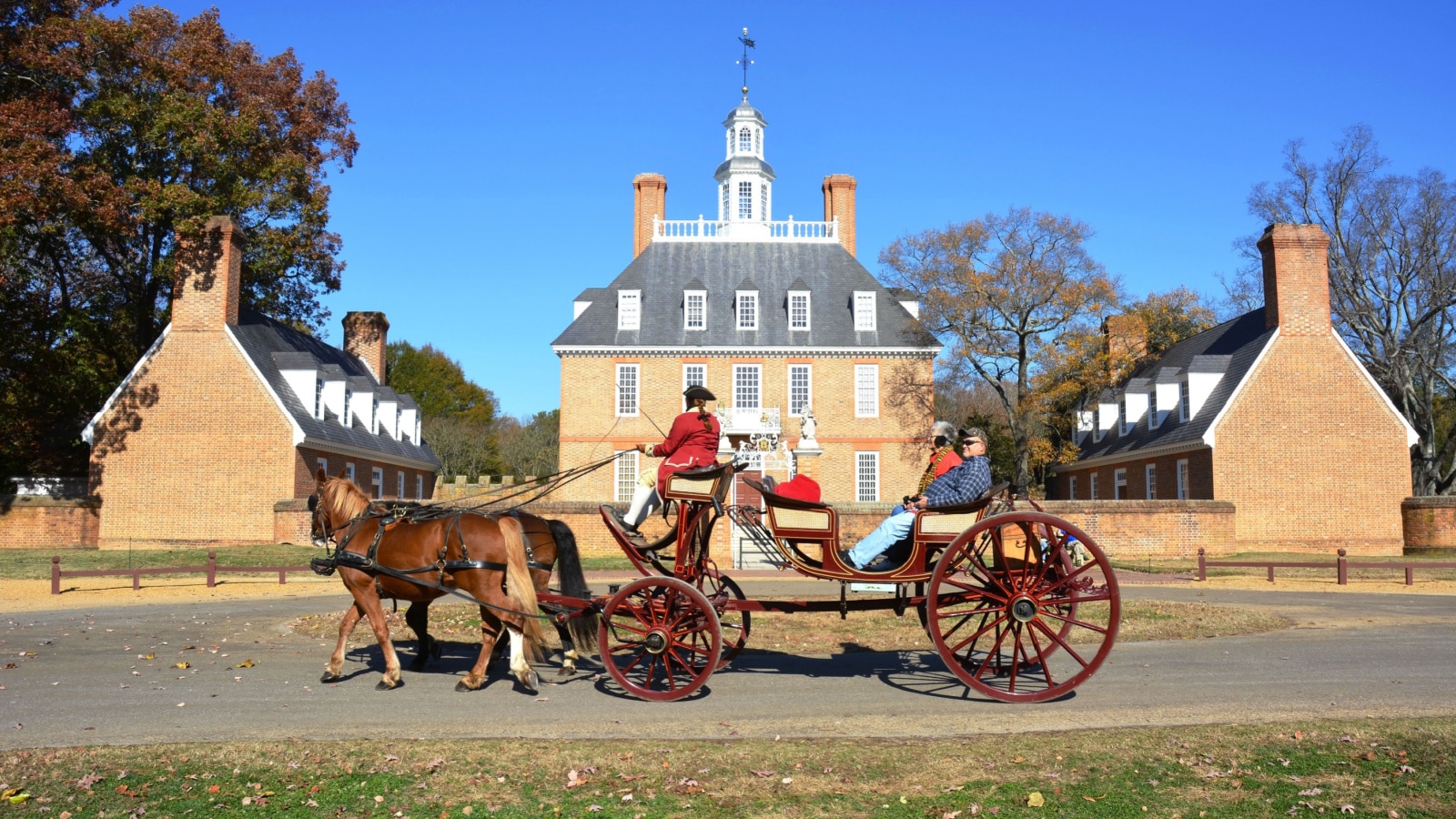 Williamsburg is a historic town known for its Colonial Williamsburg living history museum and beautifully preserved 18th-century buildings.
Leavenworth, Washington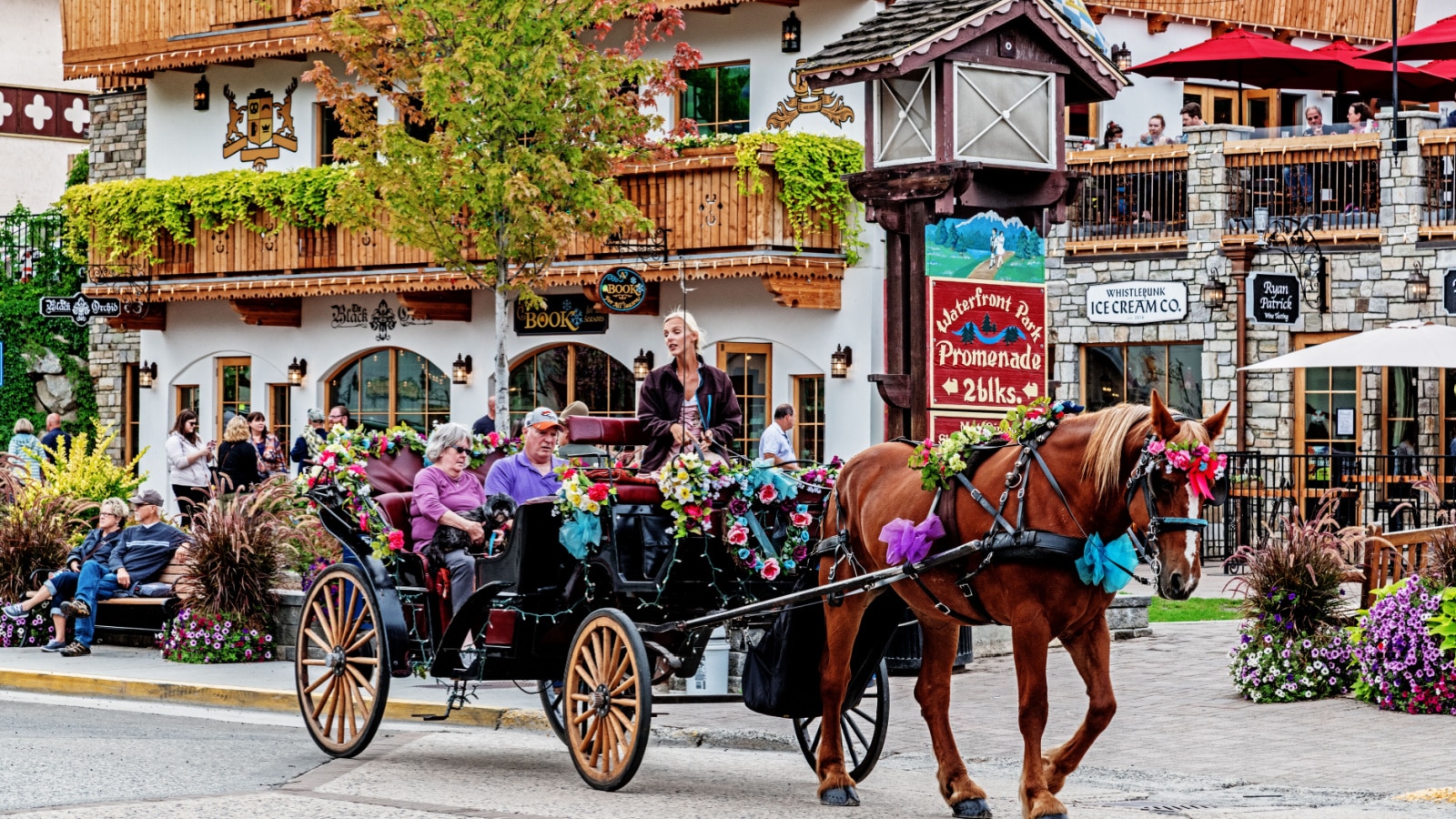 Leavenworth is a charming Bavarian-style village surrounded by the Cascade Mountains, offering unique architecture, festivals, and outdoor recreation.
Lewisburg, West Virginia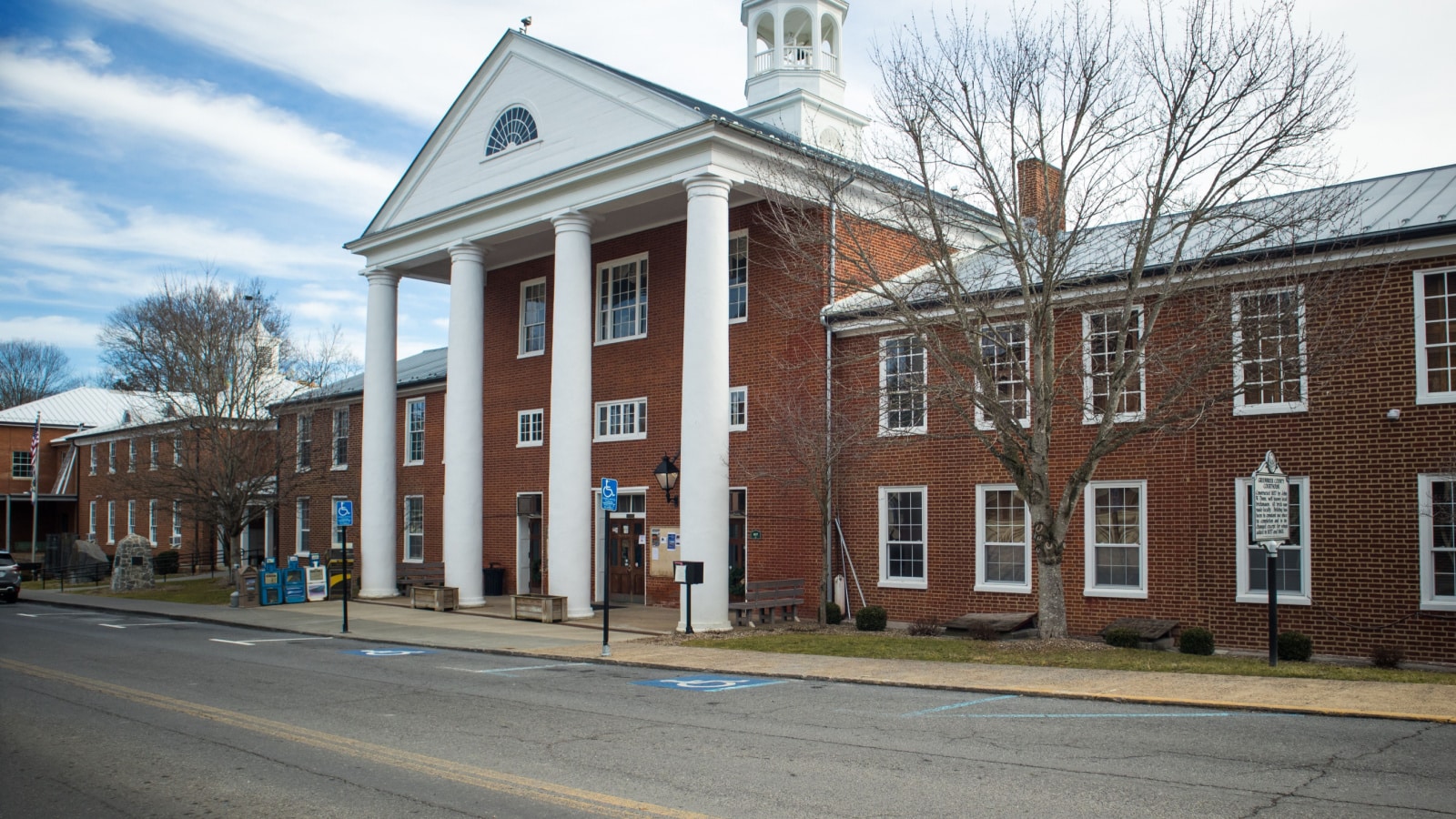 Lewisburg is a picturesque town with historic buildings, arts and crafts shops, and access to outdoor activities in the Allegheny Mountains.
Bayfield, Wisconsin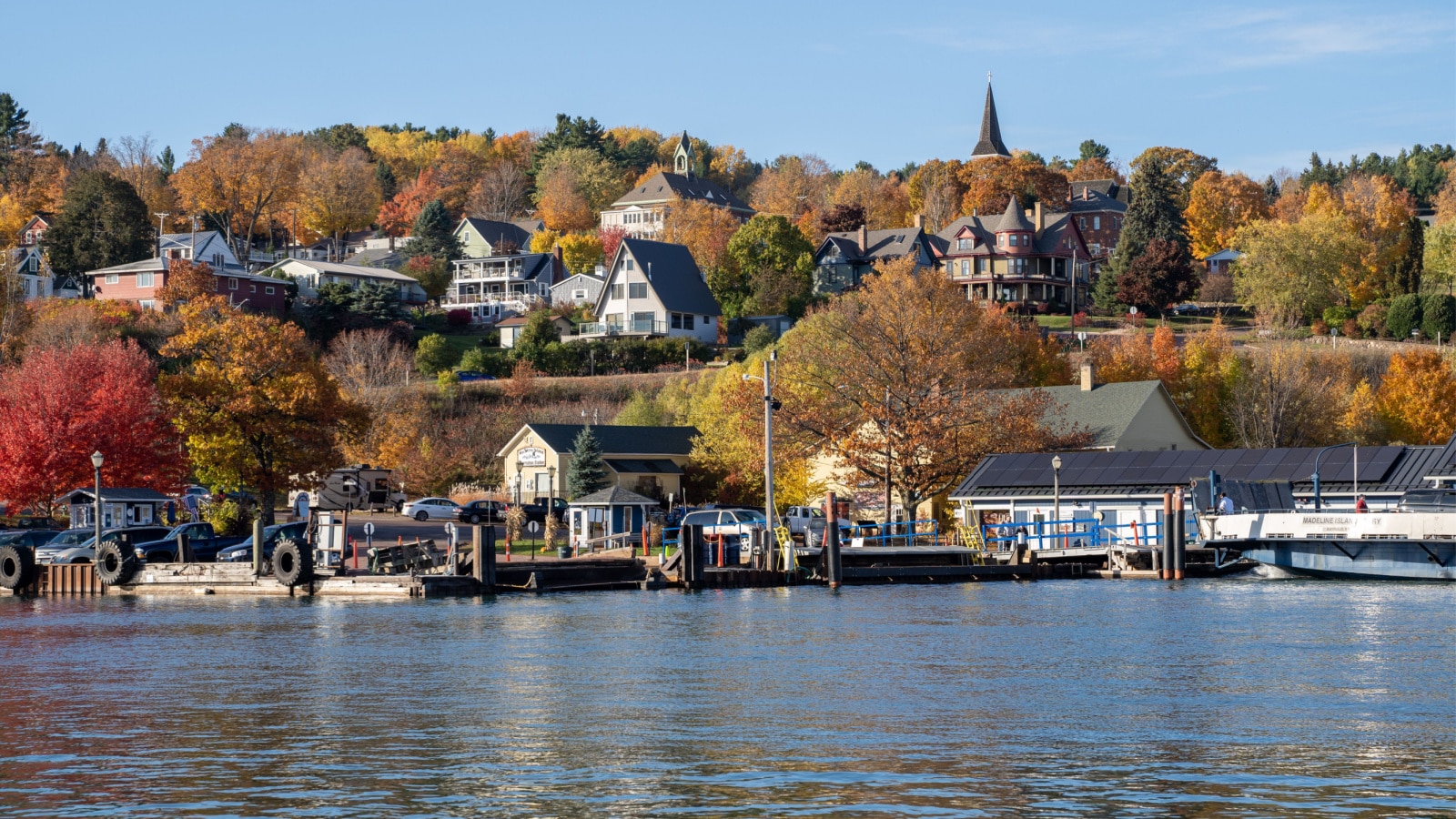 Bayfield is a scenic town on the shores of Lake Superior. Its charming waterfront, Apostle Islands, and apple orchards make it an appealing destination.
Jackson Hole, Wyoming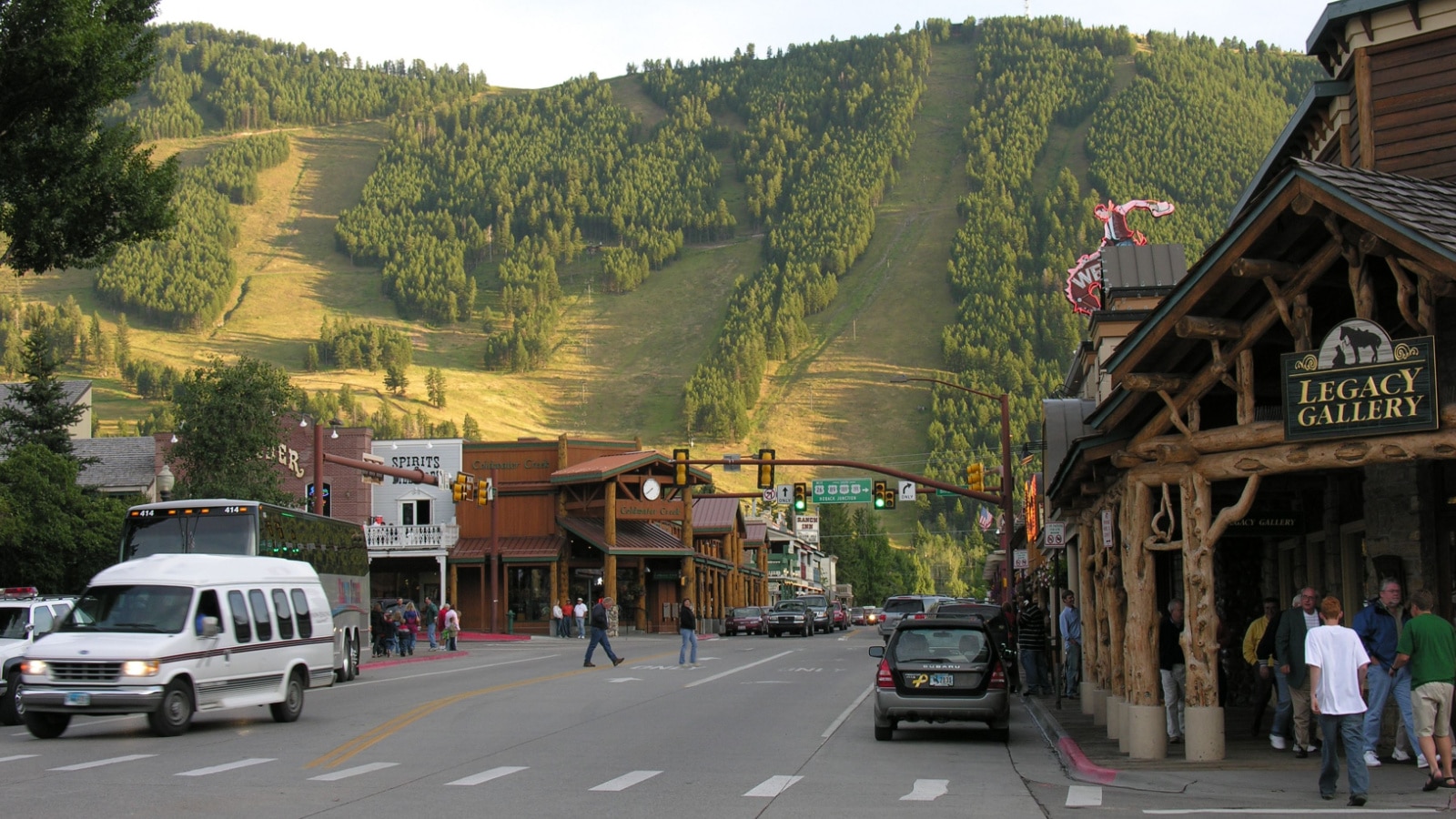 Jackson Hole is a stunning mountain town surrounded by the Teton Range and near Grand Teton National Park and Yellowstone National Park, offering incredible natural beauty and outdoor adventures.
The Most Beautiful Places to Visit in Each of the 50 U.S. States, According to Travelers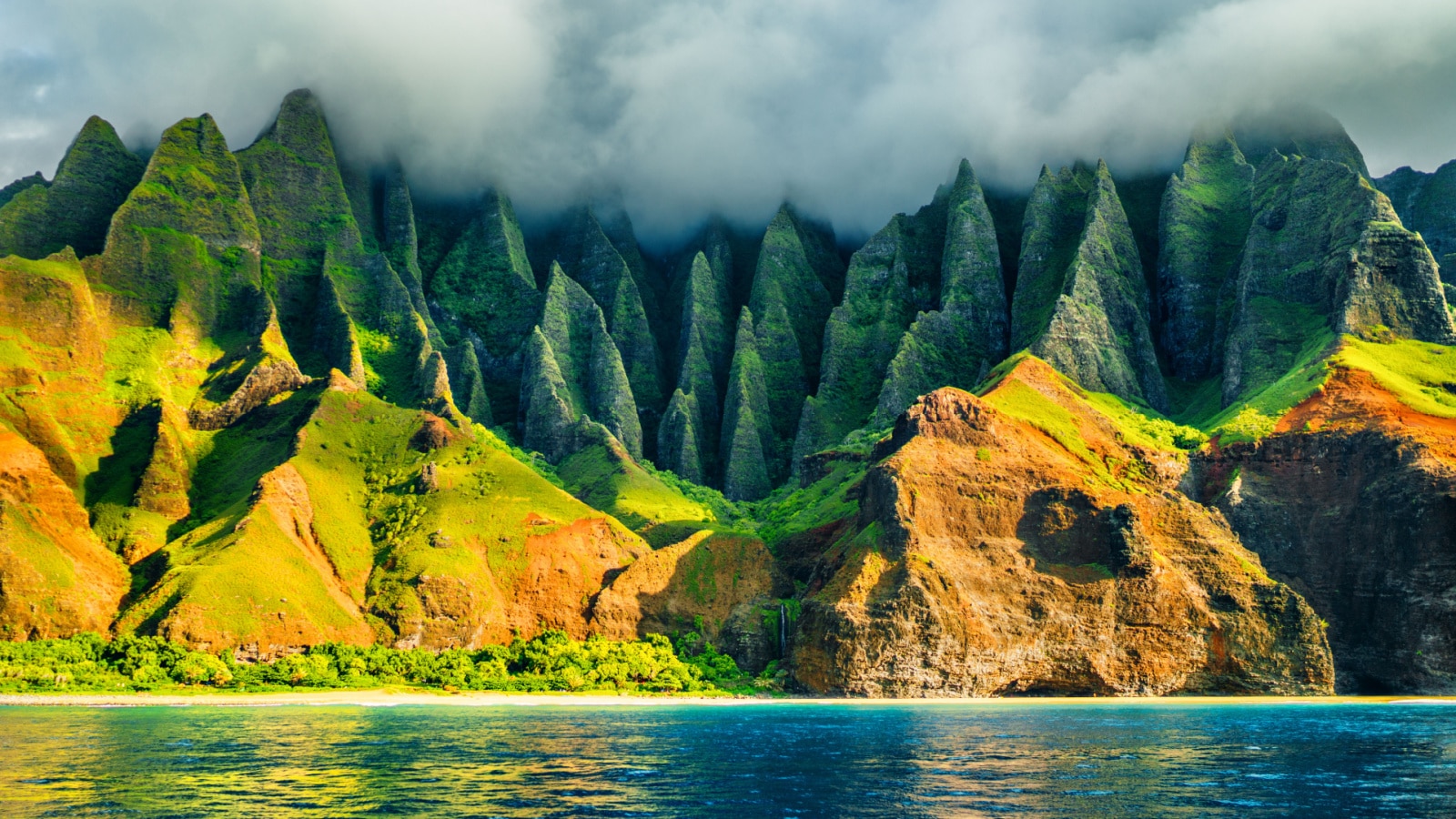 From the lush forests of Oregon to the majestic peaks of Colorado and the idyllic beaches of Florida, each of the 50 states boasts its own array of extraordinary destinations.
Read more: The Most Beautiful Places to Visit in Each of the 50 U.S. States, According to Travelers
12 of the Most Beautiful Cities in the United States According to Americans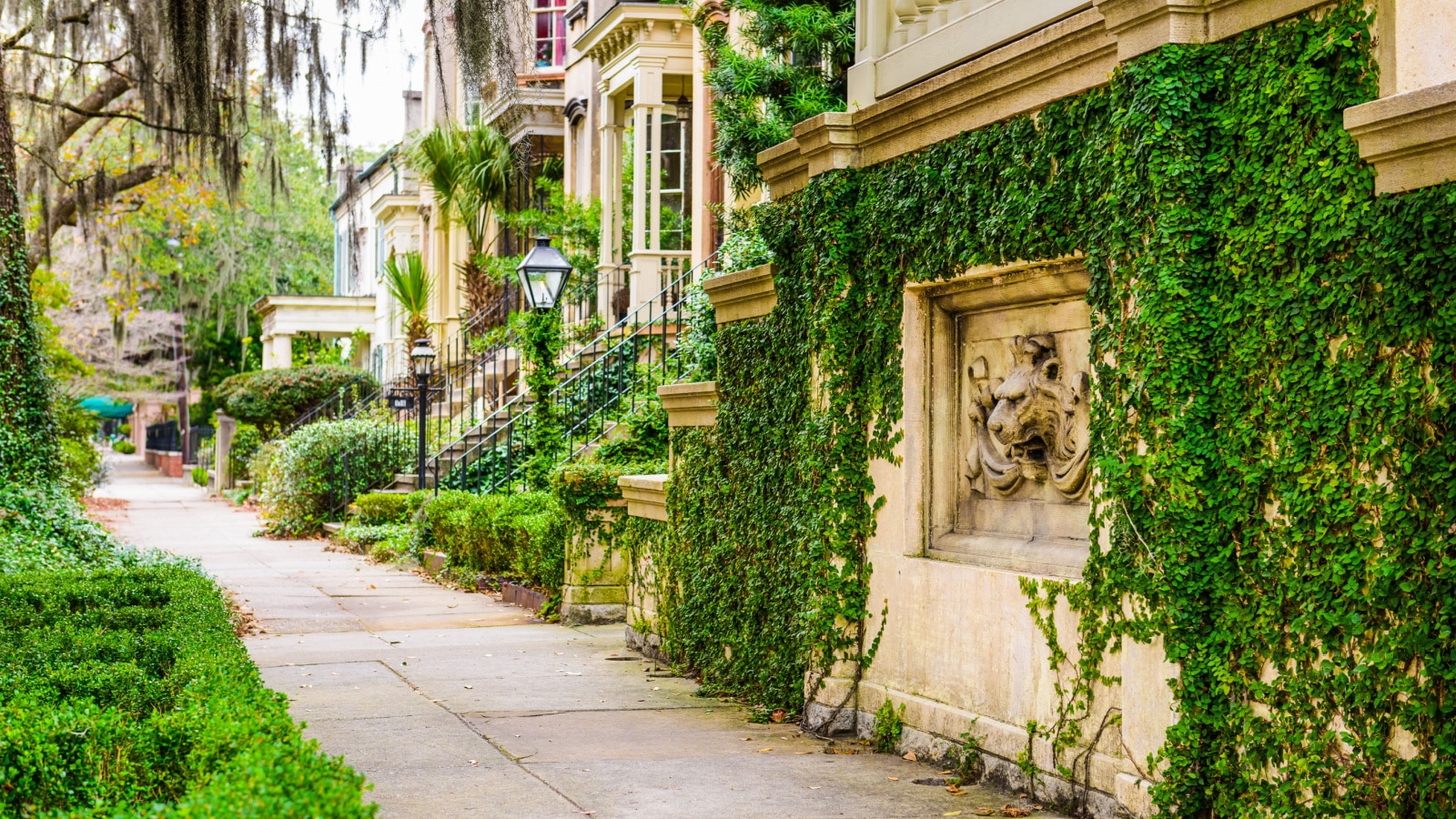 From the skyscrapers of Chicago to the charming streets of Savannah, beauty can be found in various forms across the United States. But which city takes the title of the most beautiful? Recently, people shared their opinions on the most beautiful city in the US on an online platform.
Read more: 12 of the Most Beautiful Cities in the United States According to Americans
The Weirdest Tourist Attractions in Each of the 50 U.S. States, According to Travelers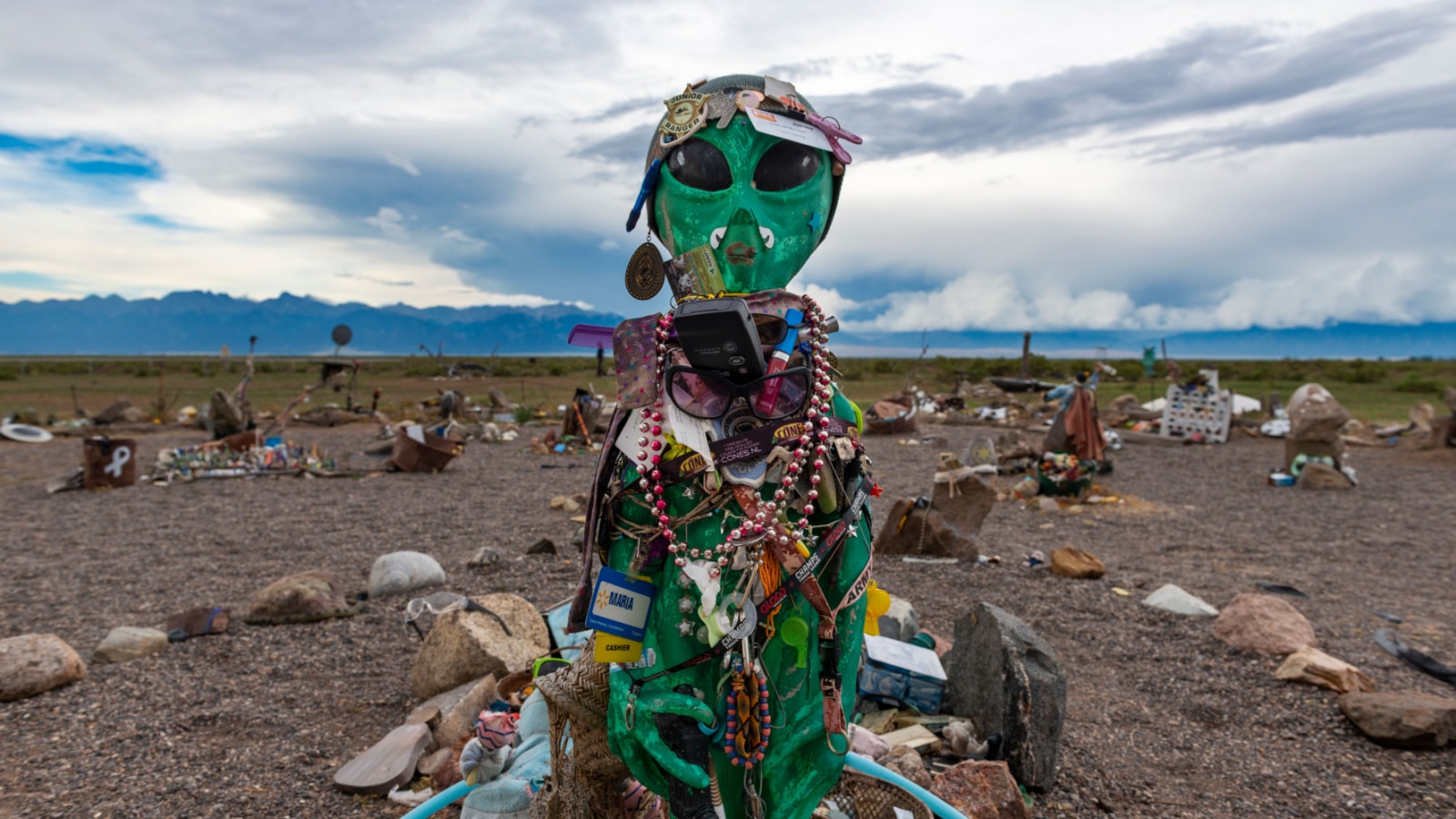 From colossal balls of twine to peculiar museums, the 50 states that make up this diverse nation are home to an array of strange and offbeat tourist attractions.
Read more: The Weirdest Tourist Attractions in Each of the 50 U.S. States, According to Travelers
11 of the Most Enchanting, Bucket-List Worthy Places in the World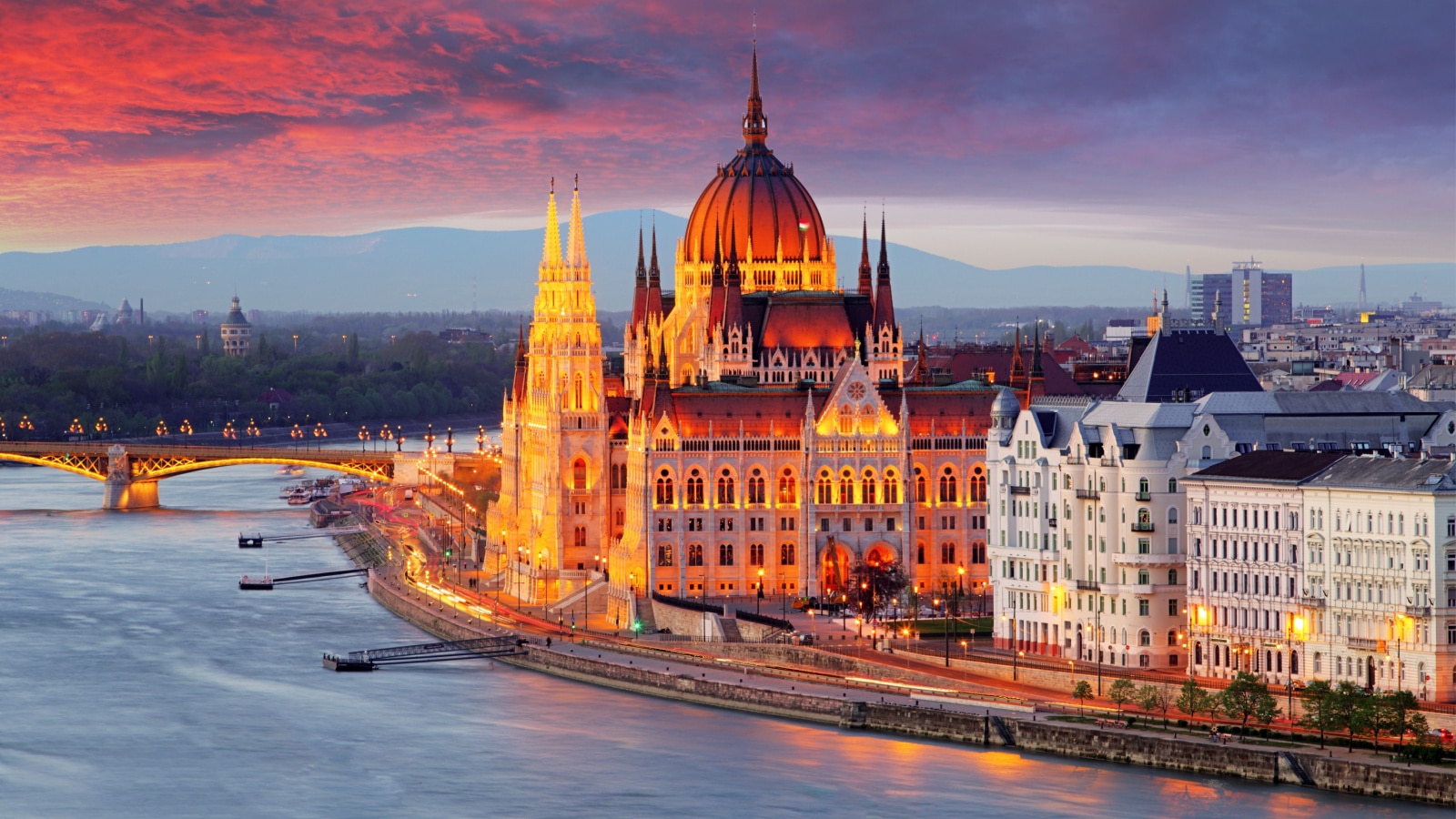 From the bustling cities of Bangkok and Miami to the stunning natural beauty of Chiang Mai and Seville's historic charm, these destinations will surely capture your imagination and inspire your next adventure.
Read more: 11 of the Most Enchanting, Bucket-List Worthy Places in the World
The Best Food to Try in Each of the 50 States, According to Americans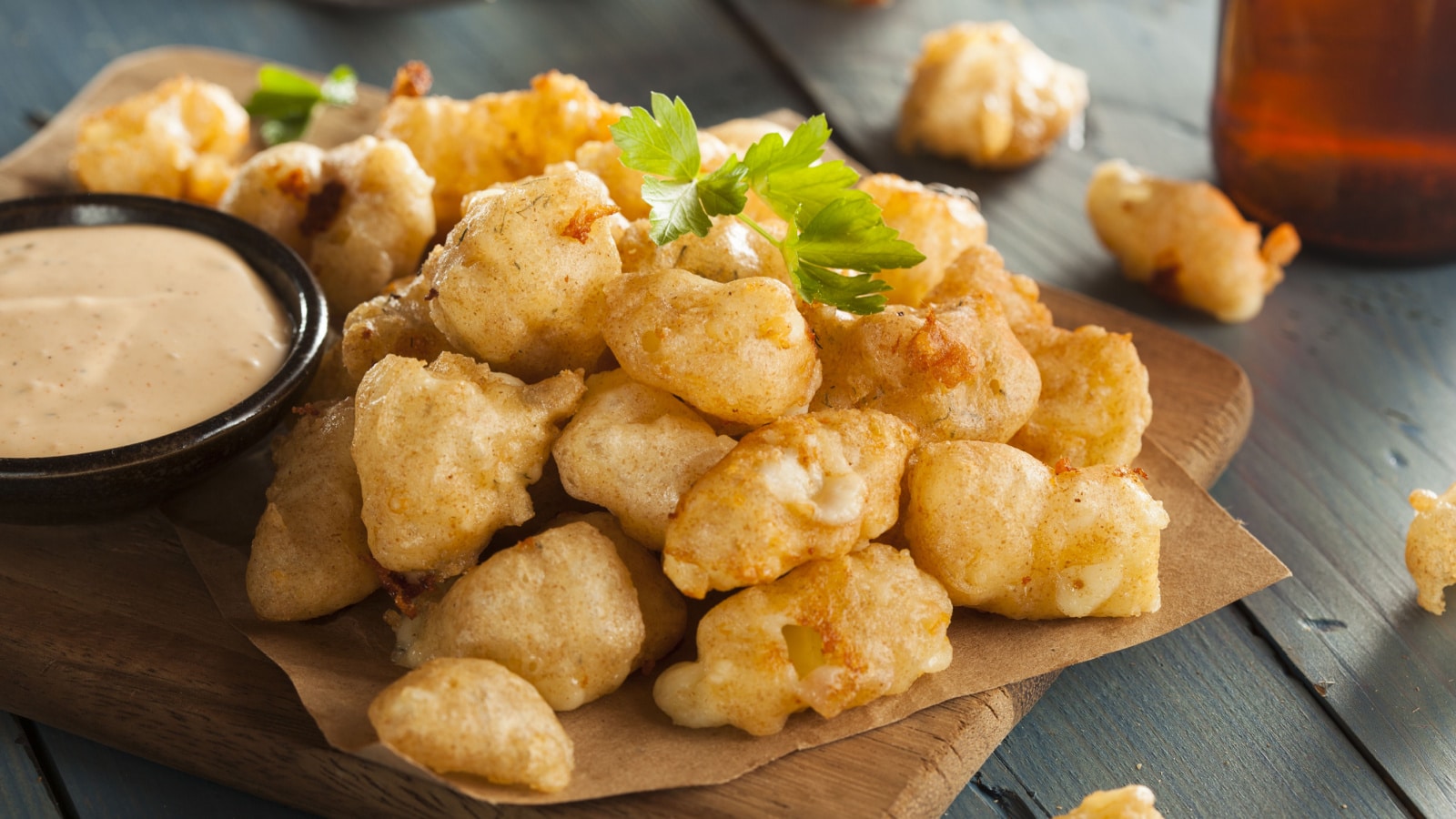 In this article, we will take you on a mouthwatering tour through all 50 states, exploring the most iconic and beloved dishes each region has to offer. From hearty Southern BBQ to New England seafood delights, and from Tex-Mex feasts to Pacific Northwest treats, the diverse flavors of American cuisine await.
Read more: The Best Food to Try in Each of the 50 States, According to Americans