20 Awesome Things to Do in Grand Turk in 2023
Searching for the best things to do in Grand Turk? This post has you covered – whether you're visiting on a cruise or spending your vacation on Grand Turk!
On the southeastern tip of the Turks and Caicos chain of islands is Grand Turk—a charming island with a population of approximately 4,831 people. Grand Turk is the capital and cultural center of the country!
It may be small in size (just 10 kilometers long), but it's a bustling paradise destination for tourists sailing through the Caribbean since it's the only one in the country with a deep-water cruise port.
Click here for the top tours to take in Grand Turk!
Like its neighboring islands, Grand Turk's defining feature lies in its diverse and exquisite beaches. There's the unbelievable clarity of the turquoise waters when the weather's calm and sunny, as well as the rich traces of history, seen in its colonial buildings, old salt Salinas, and in the bougainvillea-shaded Cockburn Town. You'll need more than a day to cover the island's best attractions, and here's where you can start!
Disclosure: This post contains affiliate links, which means, if you click a link and make a purchase, Have Clothes, Will Travel gets a small commission at no cost to you. Thank you for supporting the brands that make this blog possible!
Places to Visit & Things to Do in Grand Turk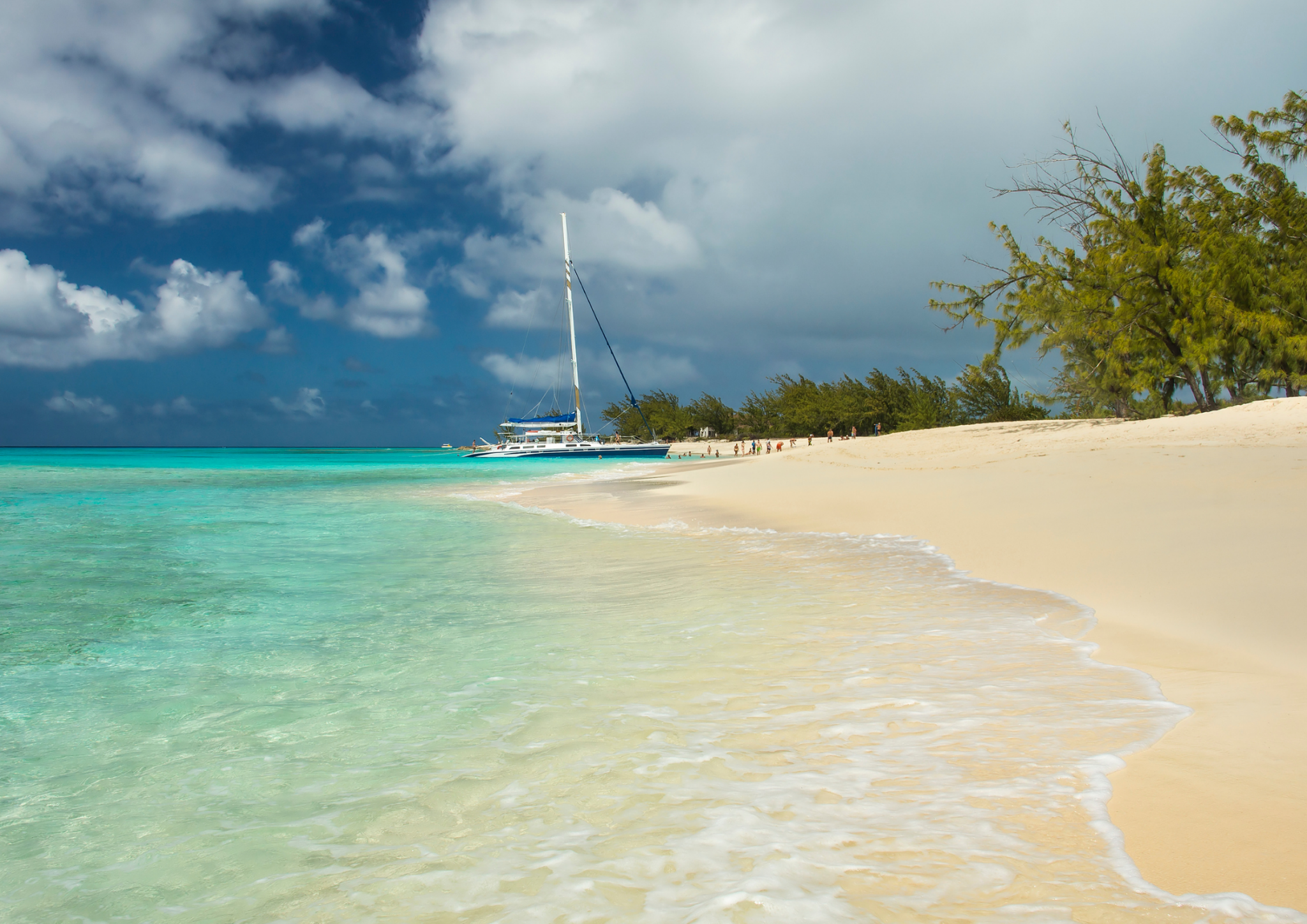 Swim and Picnic on Governor's Beach or Pillory Beach
Just between the Cruise Center and Cockburn Town is one of Grand Turk's best beaches—Governor's Beach. It features unrivaled turquoise waters, fresh, fine sand, and a shore littered with casuarina trees for shade. Some lucky guests will sometimes have the whole secluded beach to themselves, so it's best to stay for an hour or two and bring a full picnic basket for the best experience.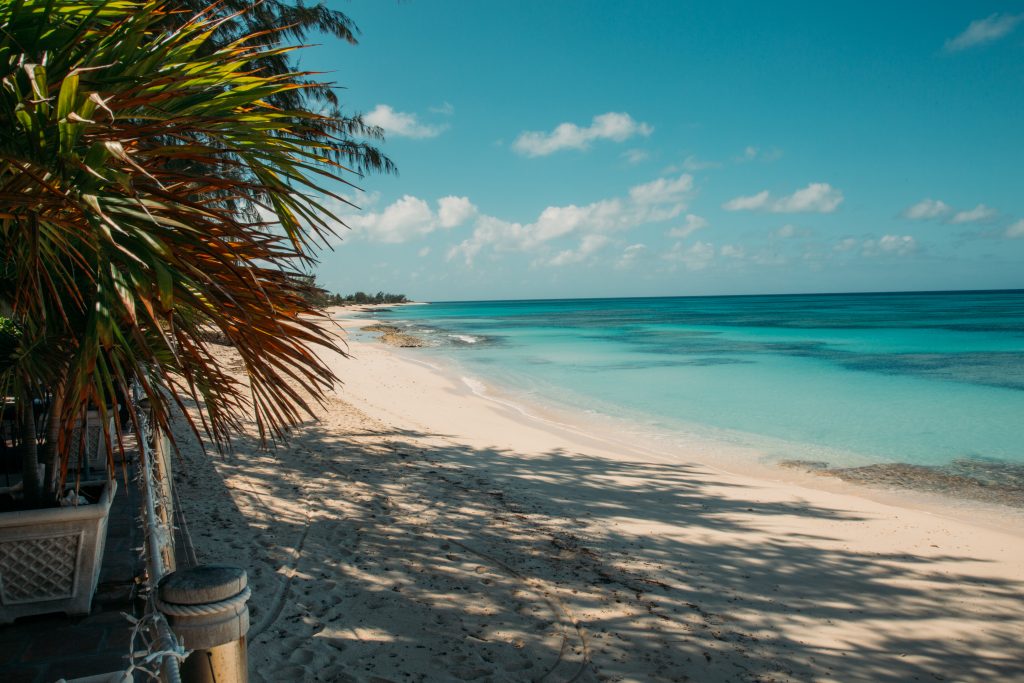 While Governor's Beach is the most known beach in Grand Turk, I would argue that Pillory Beach is just as nice and even quieter! This white sand beach is on a sheltered coastline and features amazing blue waters. Grab a drink at the Bohio Dive Resort or Osprey Beach Hotel and enjoy the calm waters! (Or better yet stay overnight at the Bohio or Osprey!)
Enjoy Some Rum Under the Sun
Every day is happy hour when you're in Grand Turk! The paradise island's tropical atmosphere and orange sunset make for good times with friends over cocktails and signature drinks. Directly on Governor's Beach is Jack Shack which serves their signature Bambarra rum punch (best paired with conch fritters). Sandbar Restaurant, Osprey Beach Hotel, and Bohio Dive Resort are also favorite happy hour spots with breathtaking sea-front views.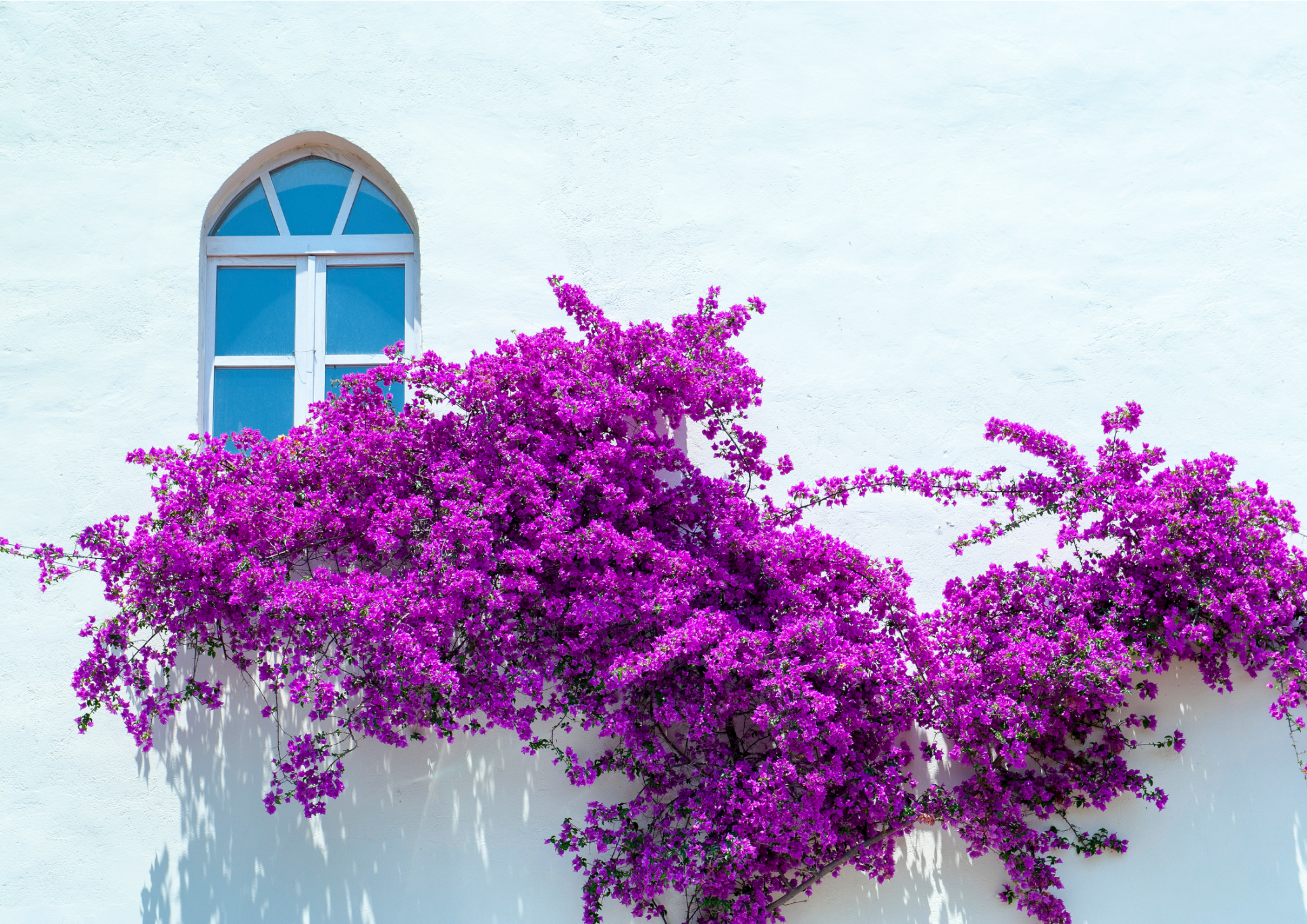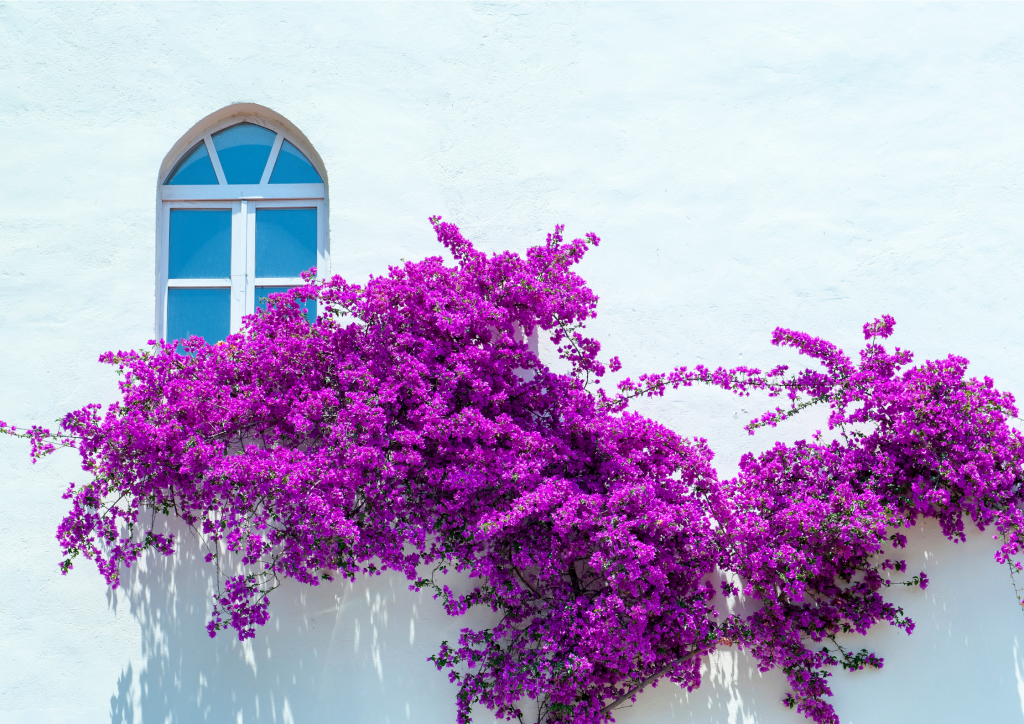 Stroll Front Street, Duke Street, and Queen Street for Instagrammable Snaps
Grand Turk's rich history is etched in most of the British-Bermudian architecture found in Cockburn Town. Guests can stroll along Front Street, Duke Street, and Queen Street to look for Instagrammable snaps including bougainvillea-shaded rental villas and old stuccoed limestone buildings with the spectacular ocean as a backdrop.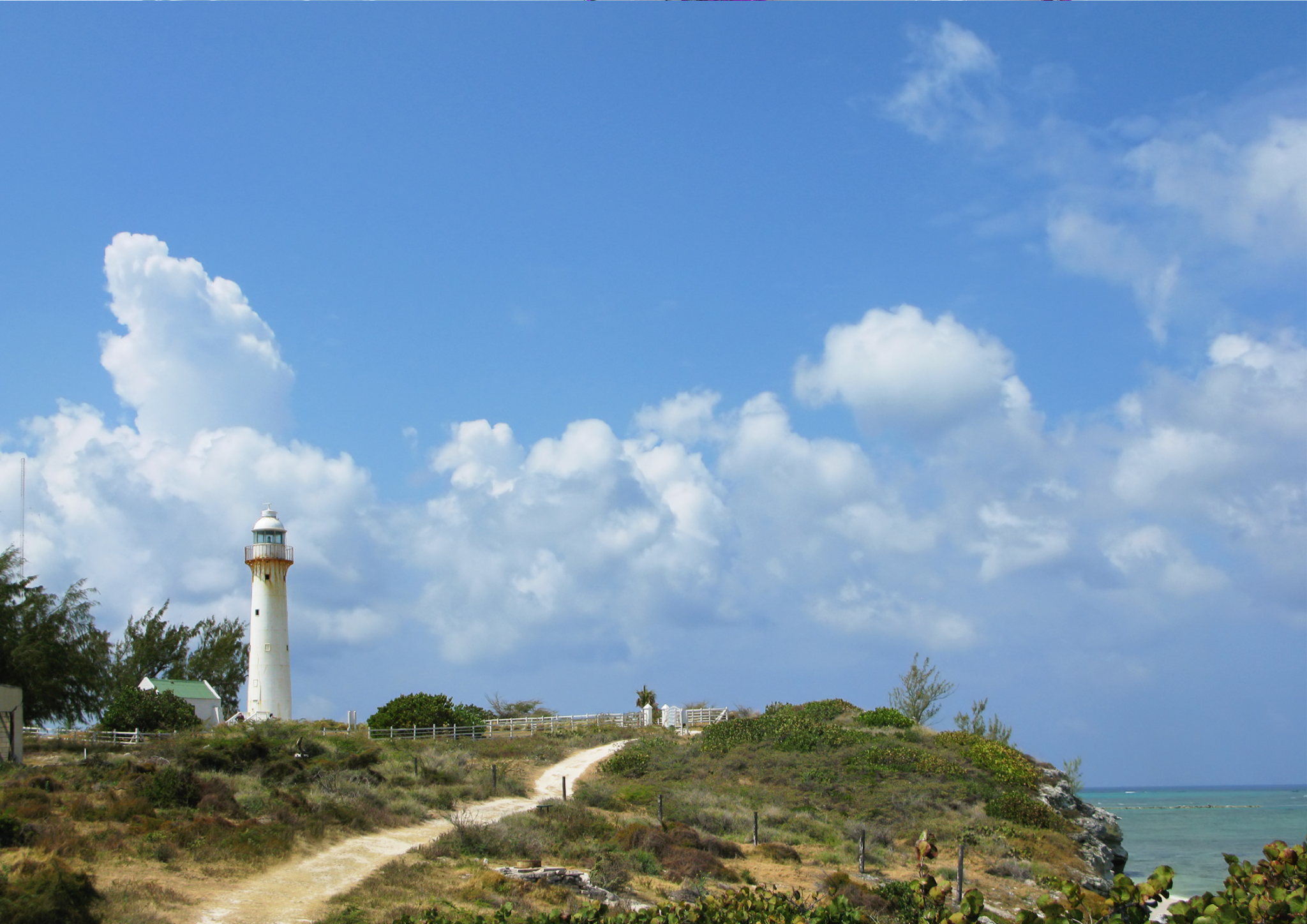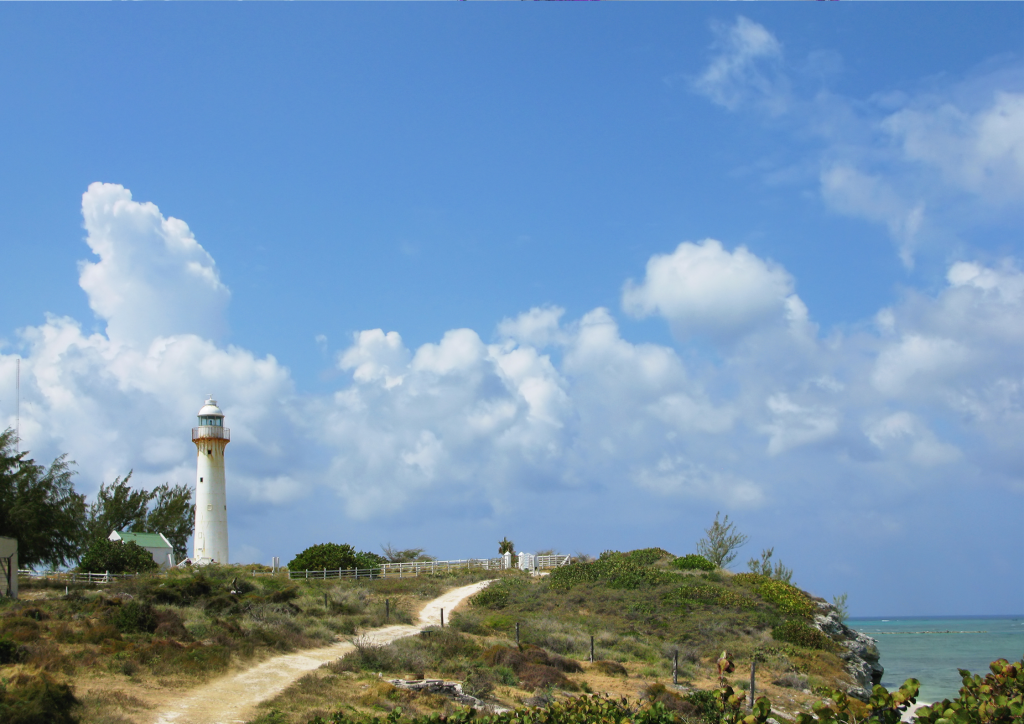 Explore the Scenic Grand Turk Lighthouse
Built in 1852 to lessen the incidence of shipwrecks off the northern coast, the Grand Turk Lighthouse remains the most iconic landmark of the island to this day and is the only one in Turks and Caicos. The lighthouse is now defunct but the scenic coastal grounds with limestone cliffs are open for visitors. Also, one of the main attractions is the light keeper's house that's now been turned into a gift and snack shop.
Discover Historical Finds at Turks and Caicos National Museum
Located on Front Street in Cockburn Town is the Turks and Caicos National Museum constructed in 1991 in the Guinep House. Its main exhibits are centered on the Molasses Reef Wreck (1500s European caravel shipwreck) and the early indigenous settlers called the Tainos. The museum also houses interesting artifacts including a Duho seat and canoes used by the early settlers, the old Fresnel lens from the lighthouse, and ancient wreck diving paraphernalia.
Visit Her Majesty's Prison
Another historical attraction in Cockburn Town is Her Majesty's Prison, a colonial prison built in the 1830s housing both men's and women's wards. It closed in 1994 but has been opened as a historical attraction to curious visitors since; guests can tour the waterfront complex and the main cell block of the prison. One notable feature is The Bell Tower used to ring five times a day to signify the prisoners' start and end of work back in the day.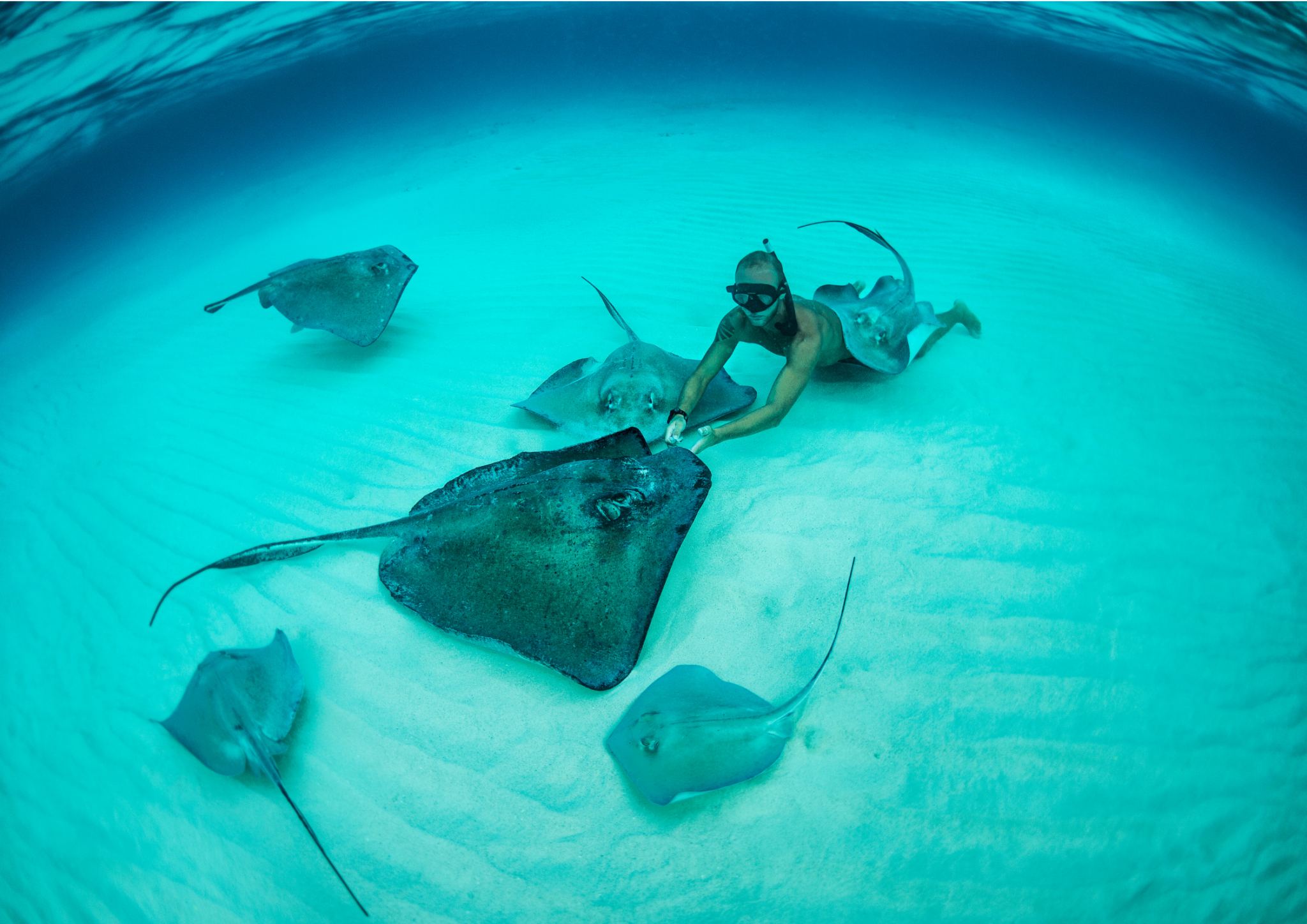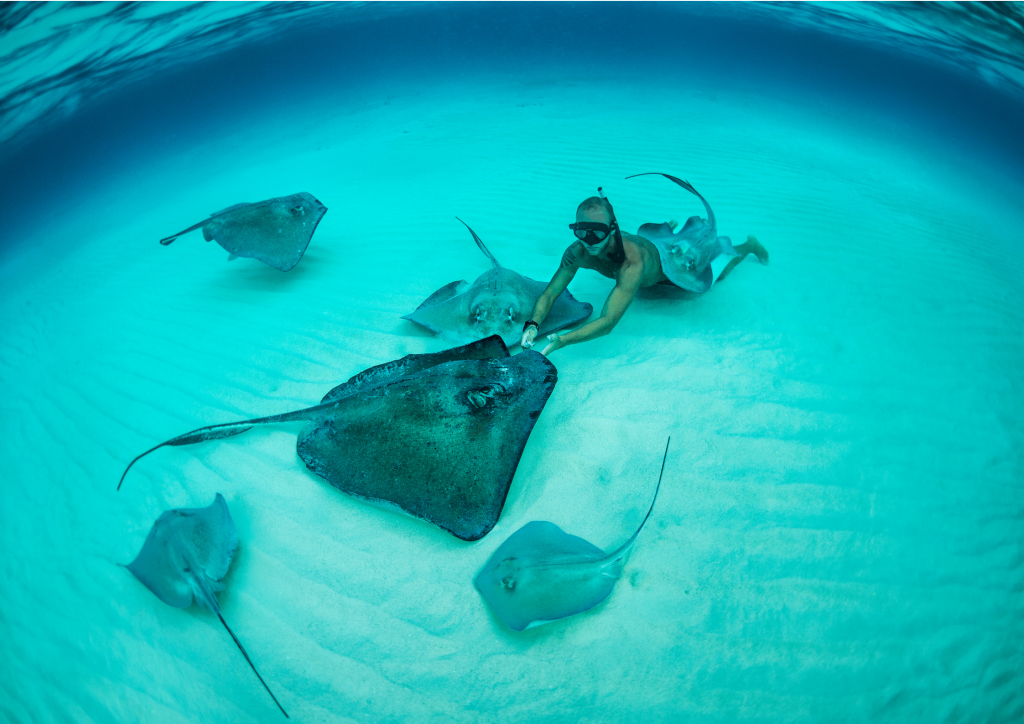 Snorkel with the Stingrays in Gibb's Cay
Gibbs Cay is a small and beautiful 7-acre island just off Grand Turk's eastern coast. Its main highlight is the friendly and majestic stingrays that appear to greet visitors upon landing on the cay. Guests can snorkel and freely interact with them in the shallow waters, but those unsure about this rare encounter may stay on the shore and enjoy the vista views.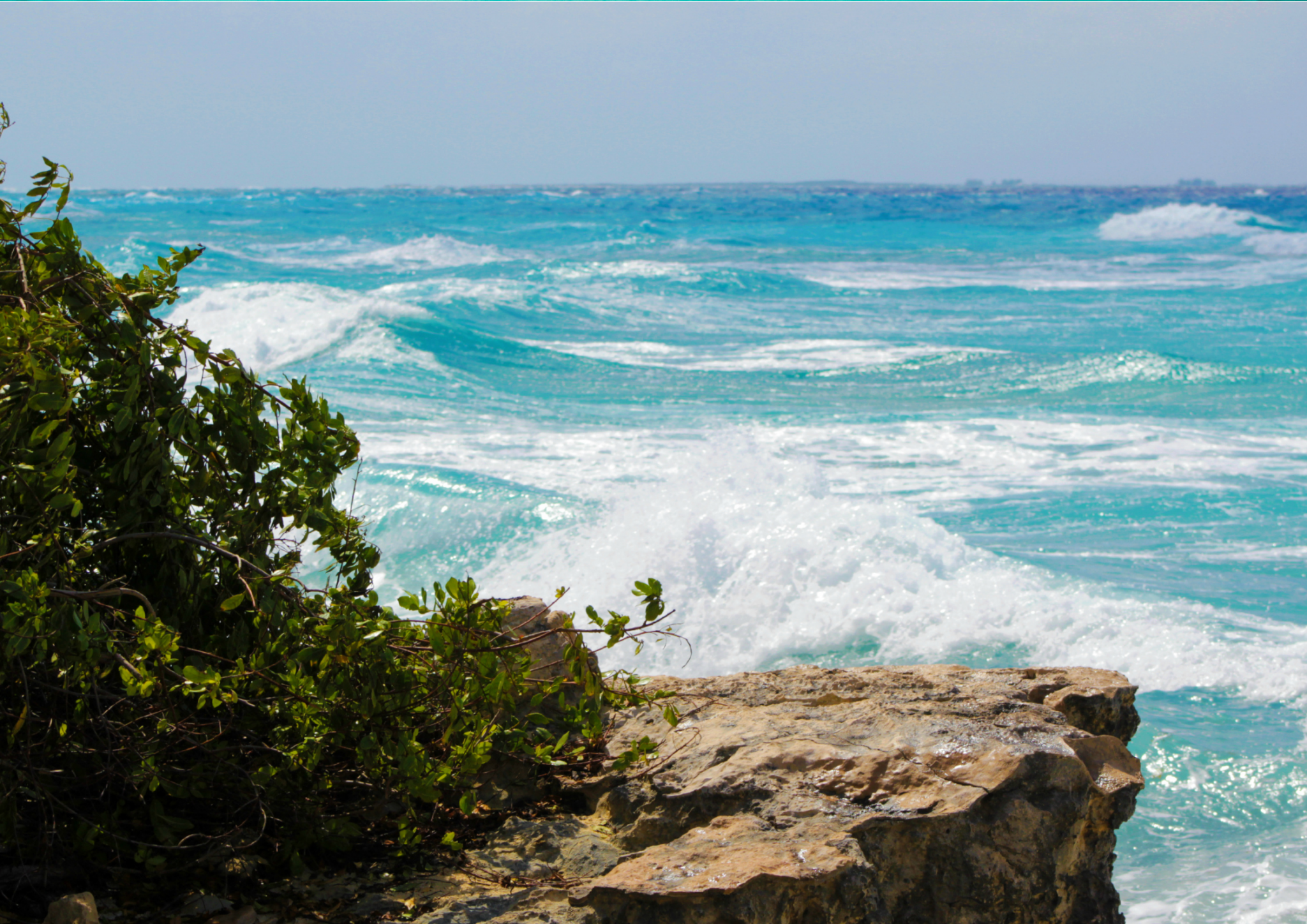 Take a Day Trip Tour of Uninhabited Cays
Since Grand Turk's tourism mainly revolves around cruise ships, it can get pretty crowded. Those looking for a secluded spot to enjoy the pristine waters and beaches in peace can sign up for a boat excursion complete with a barbecue and drinks. Gibbs Cay is a popular destination, but tourists may find Long Cay, Round Cay, and Cotton Cay just as spectacular.
Go Horseback Riding
A favorite land sport mixed with a scenic beach element. Guests can wade through the crystal turquoise waters and enjoy the rest of the tour of Grand Turk on horseback. Those joining the riding tour may be wary of the washed-up seaweed found on some beaches, but it's a great experience nonetheless. Ride Da Rythm offers a 60 to 90-minute beach ride on Governor's Beach, Pillory Beach, and East Side Beach.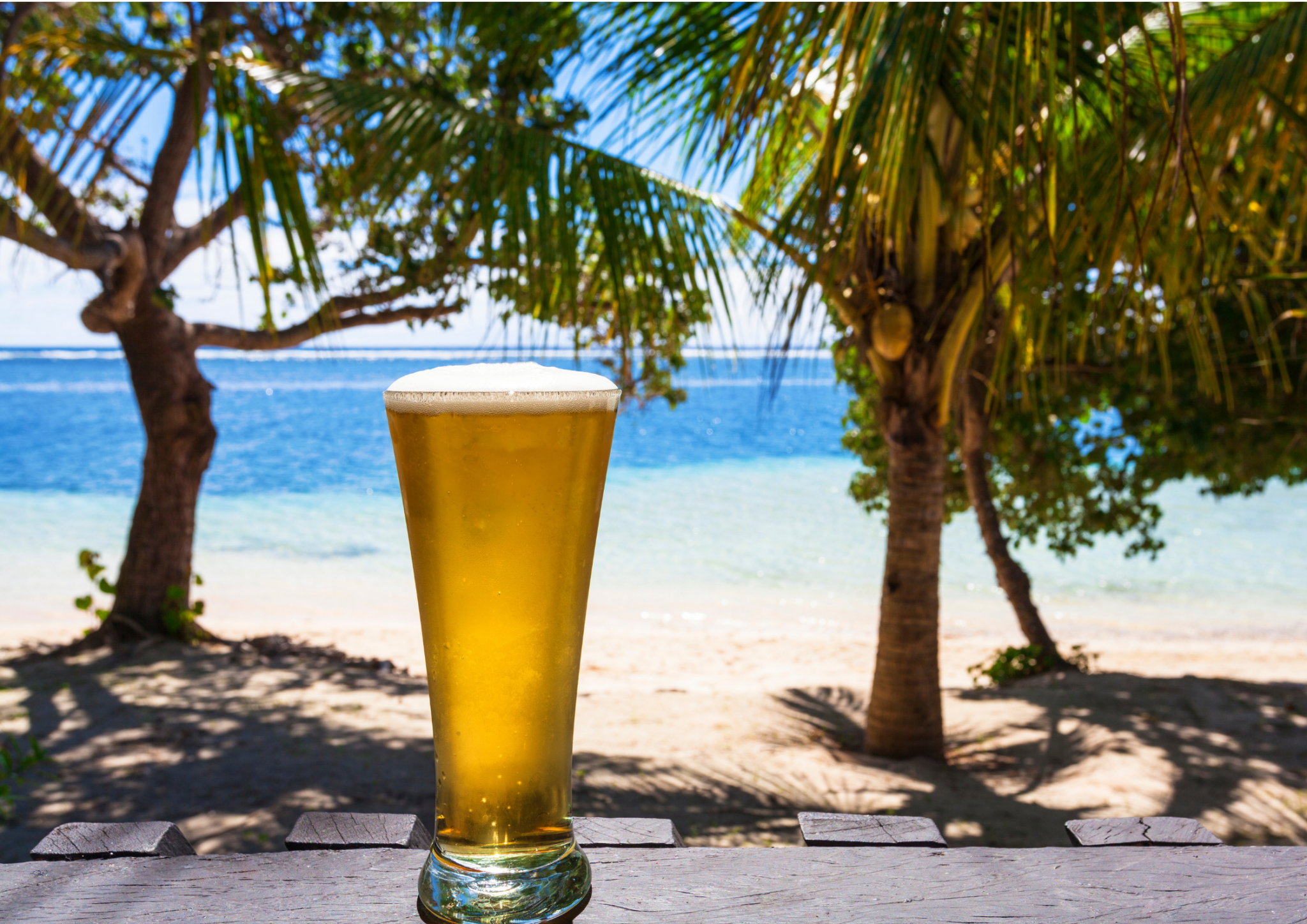 Go for Beers, Burger, and Local Fish on Jack's Shack
Dining options on the island are limited compared to the wide range of cuisines offered in Providenciales, but the local selections are flavorful and in tune with the Old Caribbean atmosphere. A popular island-style hangout is Jack's Shack which is only a short walk from the Cruise Center Beach. Tourists can go for beers, Jamaican-inspired grilled burgers, seafood, and jerk dishes.
*Note: I also highly recommend the food at Osprey Beach Hotel. It's a 10-minute drive from the cruise center and worth the extra travel. Their breakfast is AMAZING.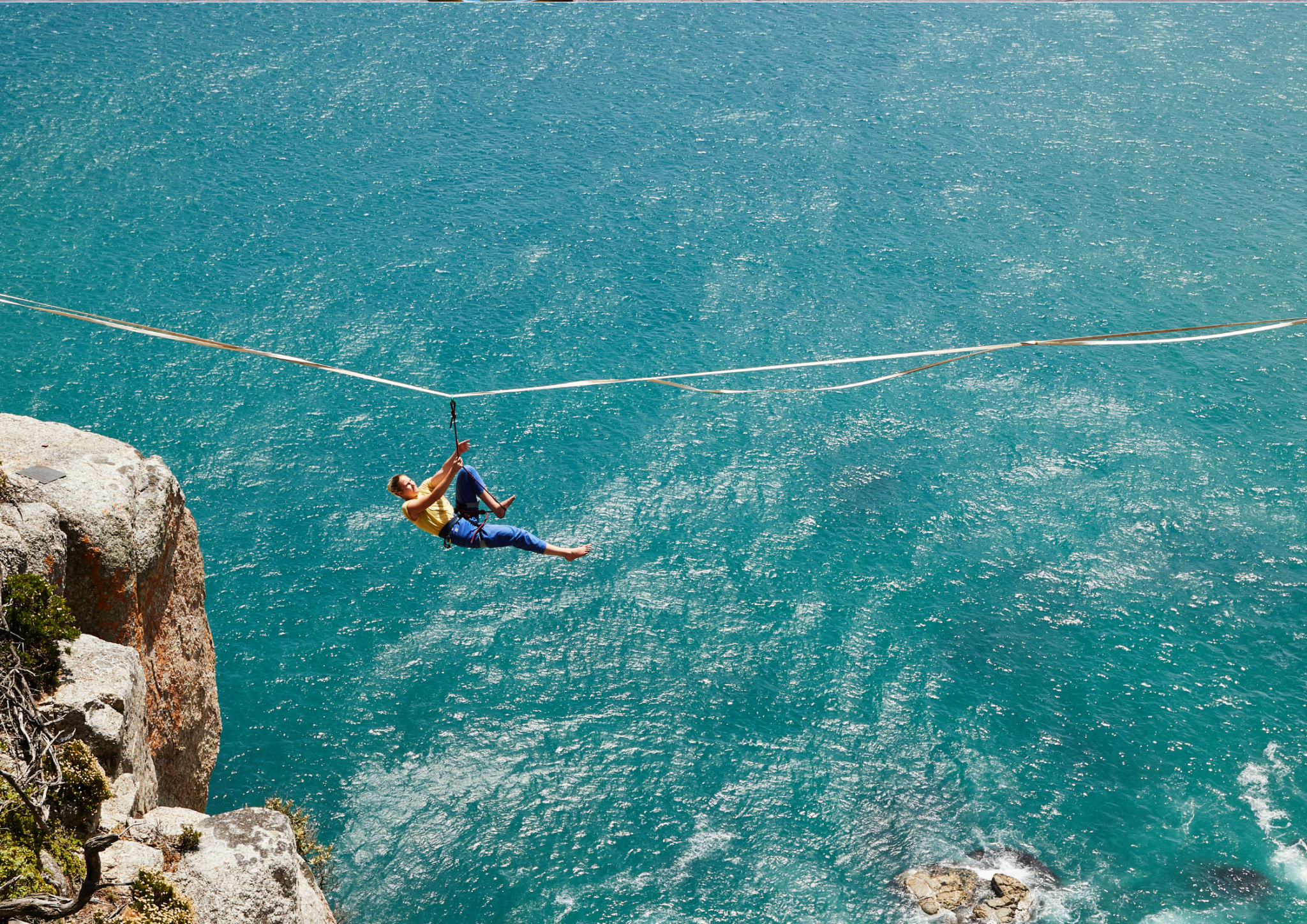 Try the Zipline Challenge Adventure
One unique way to get the best views of Grand Turk is up in the air. Chukka's adrenaline-pumping zipline adventure can give you just that with their daring 45 feet-height of zipline course. After gearing up, the course will have you zipline over breathtaking panoramic views of the Caribbean Sea and surrounding bluffs—there's nothing like it. There's also a rope climbing challenge complete with riggings and ladders if you're up for more challenges.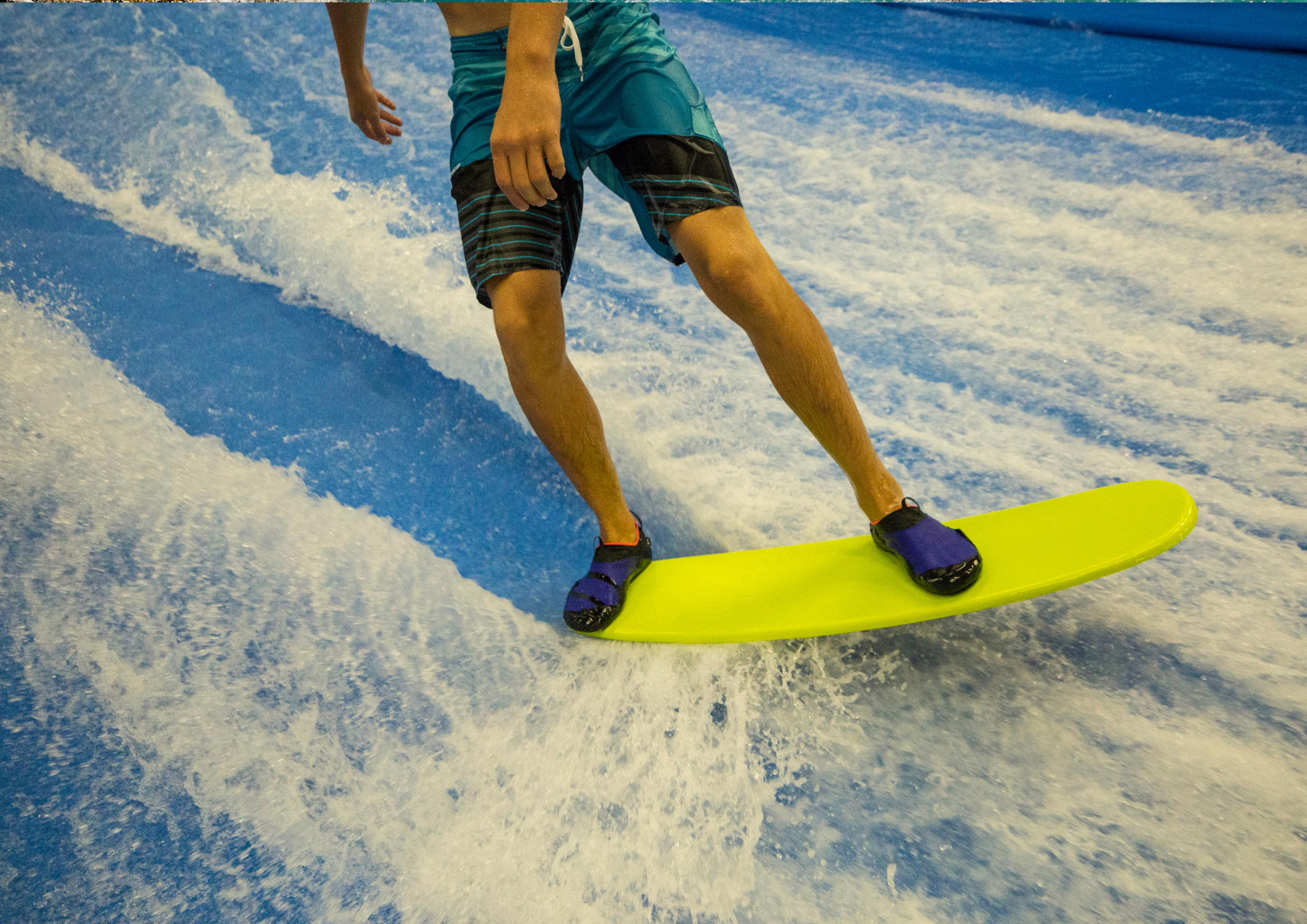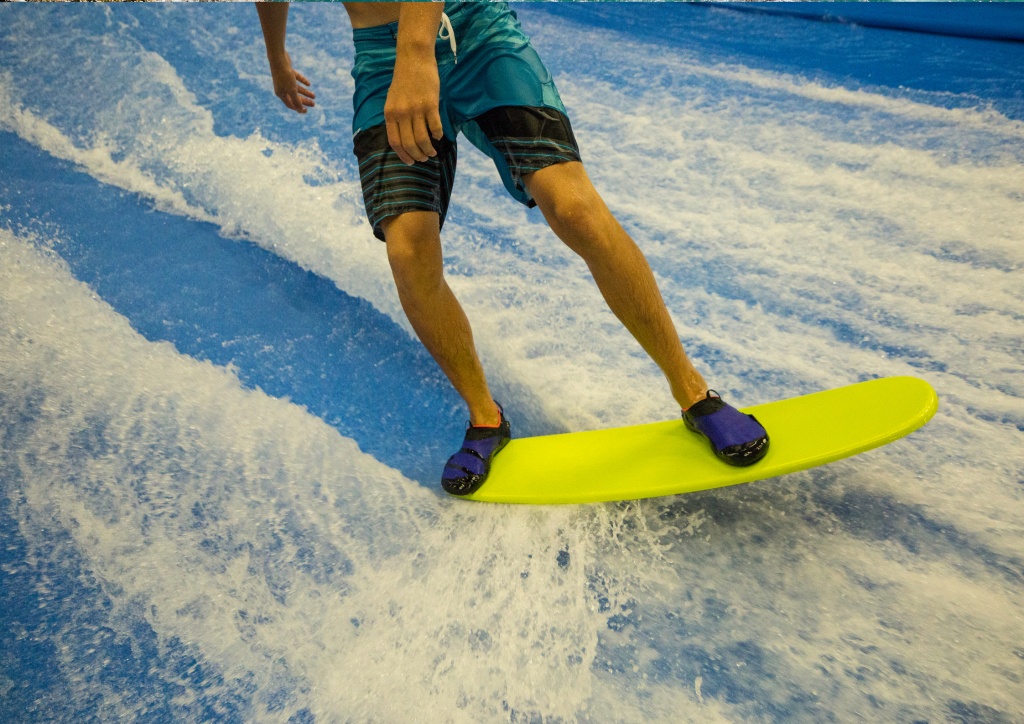 Master the Surf at FlowRider
FlowRider is another popular water attraction situated at the Grand Turk Cruise Center next to Margaritaville. High-pressure waters jetted at high speeds create a thin layer of artificial waves on a contoured slope where guests can surf, bodyboard, or kneeboard. It may take a couple of tries to get the hang of it, if nothing else, there's the large lagoon-like pool to swim in.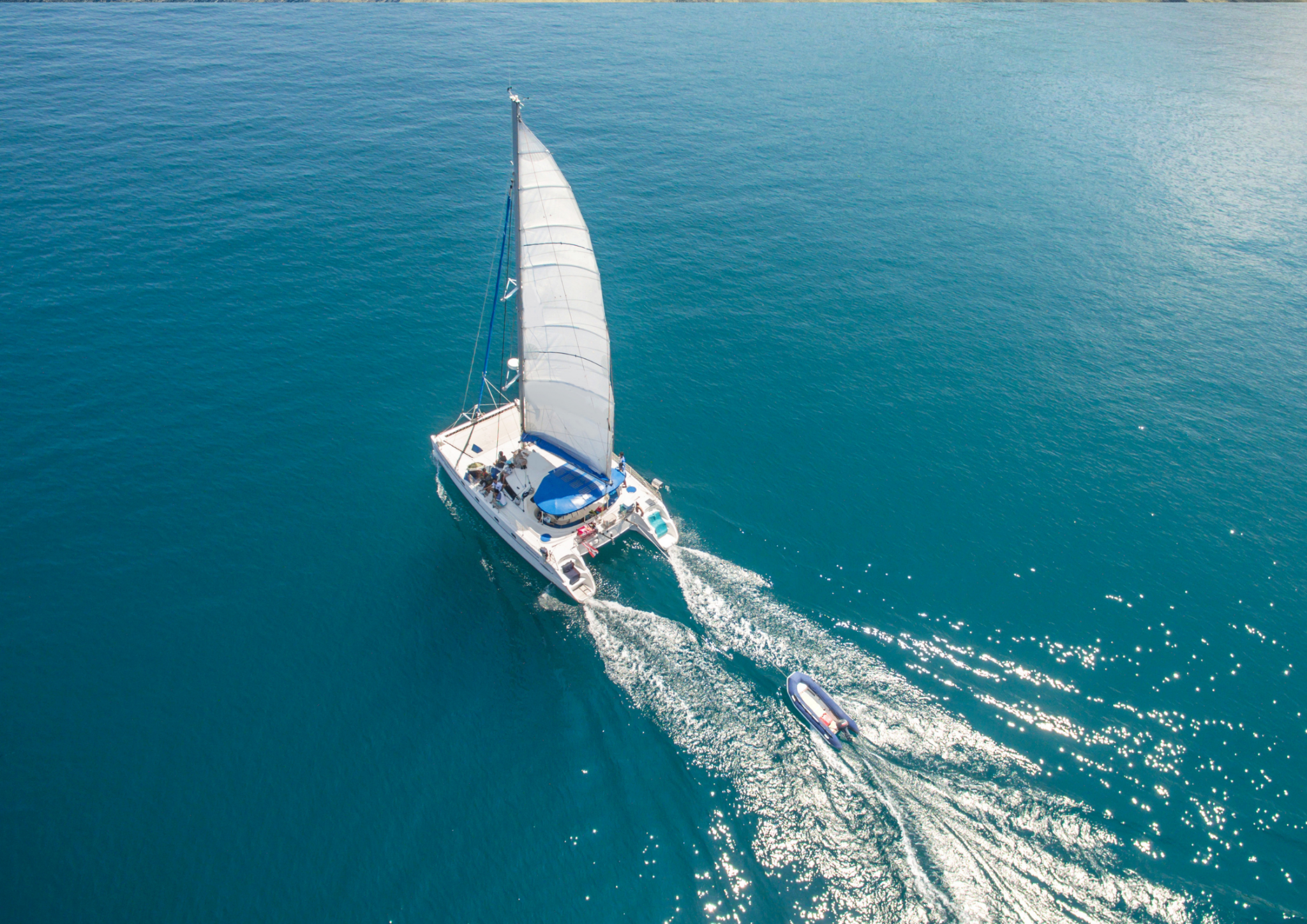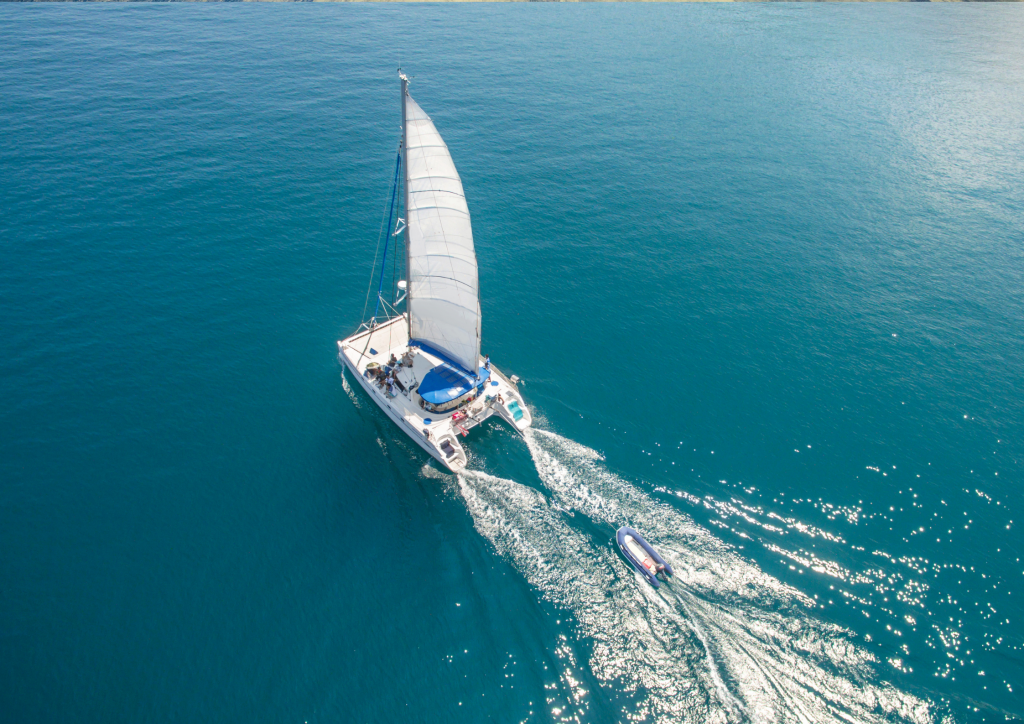 Go on a Catamaran Sail
Another fun way to enjoy the island's hidden coves and beaches is through a catamaran sail. Guests can control the pace of the excursion—either to just relax and enjoy the ocean breeze or go snorkeling in one of the cays. The stunning panoramic vista views also make for an Instagram-worthy reel and keepsake photos.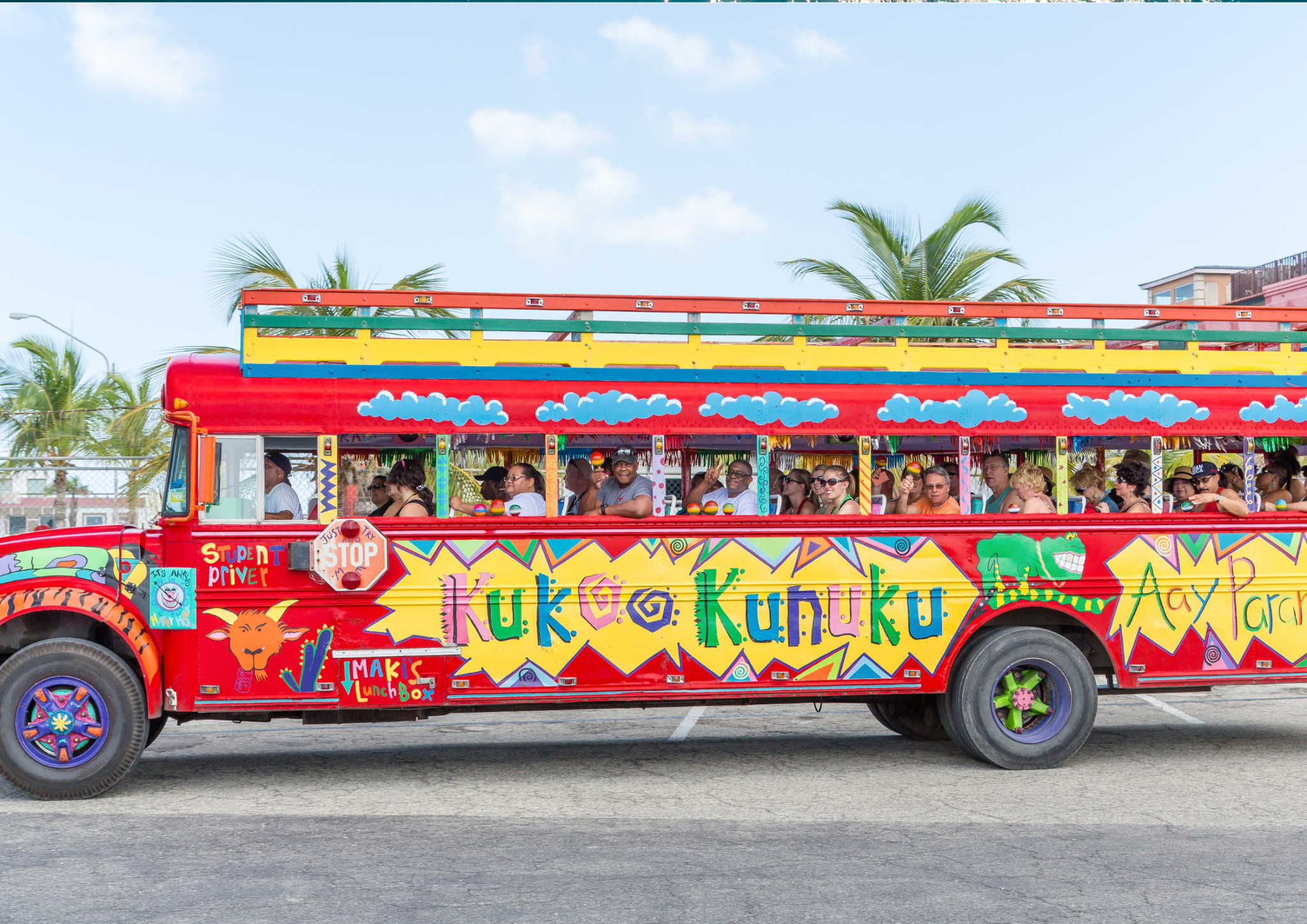 Join a Party Bus Tour
If your idea of an awesome Caribbean vacation includes beach hopping paired with live music and happy hour drinks, then you'll fit right in on a party bus tour. With a camera in hand, take snapshots while touring Grand Turk's famous historical landmarks and panoramic beaches on a colorful open-aired bus with friends and try some of the local rum flavors afterward.
Go on a Full Island Tram Ride or Tour Bus Ride
For guests staying for a limited time, a tram ride can cover much of Grand Turk's attractions and interesting landmarks. The first stop lets visitors shop for souvenir items and try local Caribbean dishes; the tram then drives toward the northern part where the Grand Turk Lighthouse and Bermudian architecture buildings are located. Next stop is the salt ponds and through the eastern portion of the island for unparalleled beach views.
A Guided ATV Tour can also be a great option to see the island in a limited time.
Try a Hearty Lobster Lunch
Lobster season starts from August to March, and guests traveling to the island during these months can try a hearty lobster lunch fresh from the sea to the table. A three-course menu starts with a lobster bisque followed by a 16 oz rock lobster entrée that's been grilled to perfection. The dessert is a unique treat in the form of a freshly baked Turks rum cake.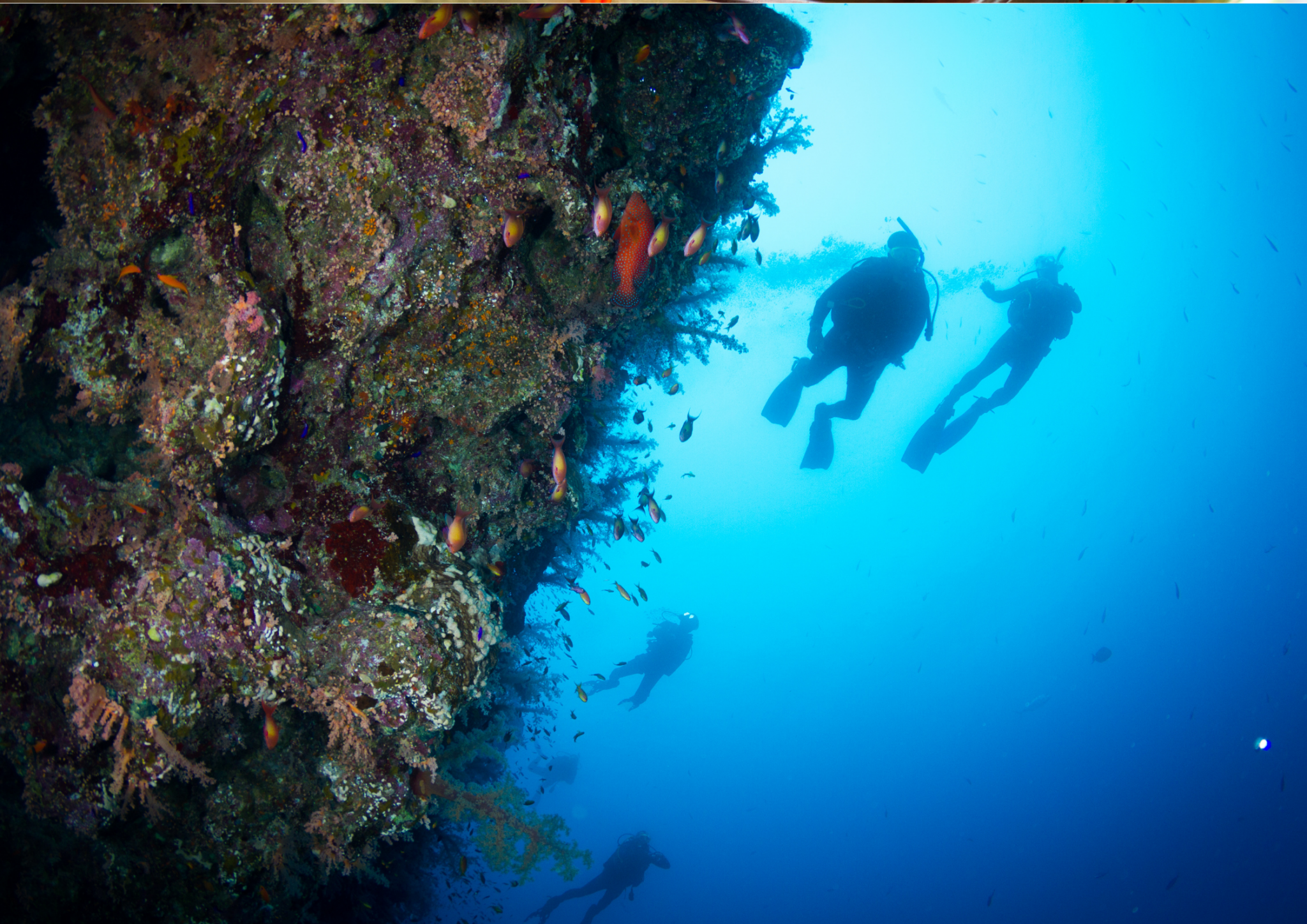 See the Grand Turk Wall
Grand Turk houses one of the most coveted diving and snorkeling spots in the world—the Grand Turk Wall—with depths plummeting to 7,000 ft. It's the best location to spot the rarest sea creatures and varieties of coral not seen by many. Since diving and snorkeling are year-round activities, lucky divers may also get the chance to encounter sea turtles, hammerhead sharks, and humpback whales (when in season) passing through the wall.
Enjoy Grand Turk Cruise Center's Facilities
The only 13-acre cruise point in Turks and Caicos for cruise lines and excursions. It features shops, restaurants, and a lagoon-like swimming pool with a swim-up bar for tourists to enjoy during their stop. Fronting the complex is Cruise Center Beach (SunRay Beach), but those who want a less crowded spot can go to Boaby Rock Point (for snorkeling), White Sands Beach, or Governor's Beach.
Explore Grand Turk thru Scooter or Bike or Golf Cart
At only 6.5 miles long (10.5 km), Grand Turk's roads are mostly paved so getting around the best attractions is a breeze. Cruise guests may want to rent compact rental cars or scooters or golf carts due to time constraints, but those staying for a day or two can cycle through the island's historical interests like The Grand Turk Lighthouse, Her Majesty's Prison, and Turks and Caicos National Museum with beach stops in between.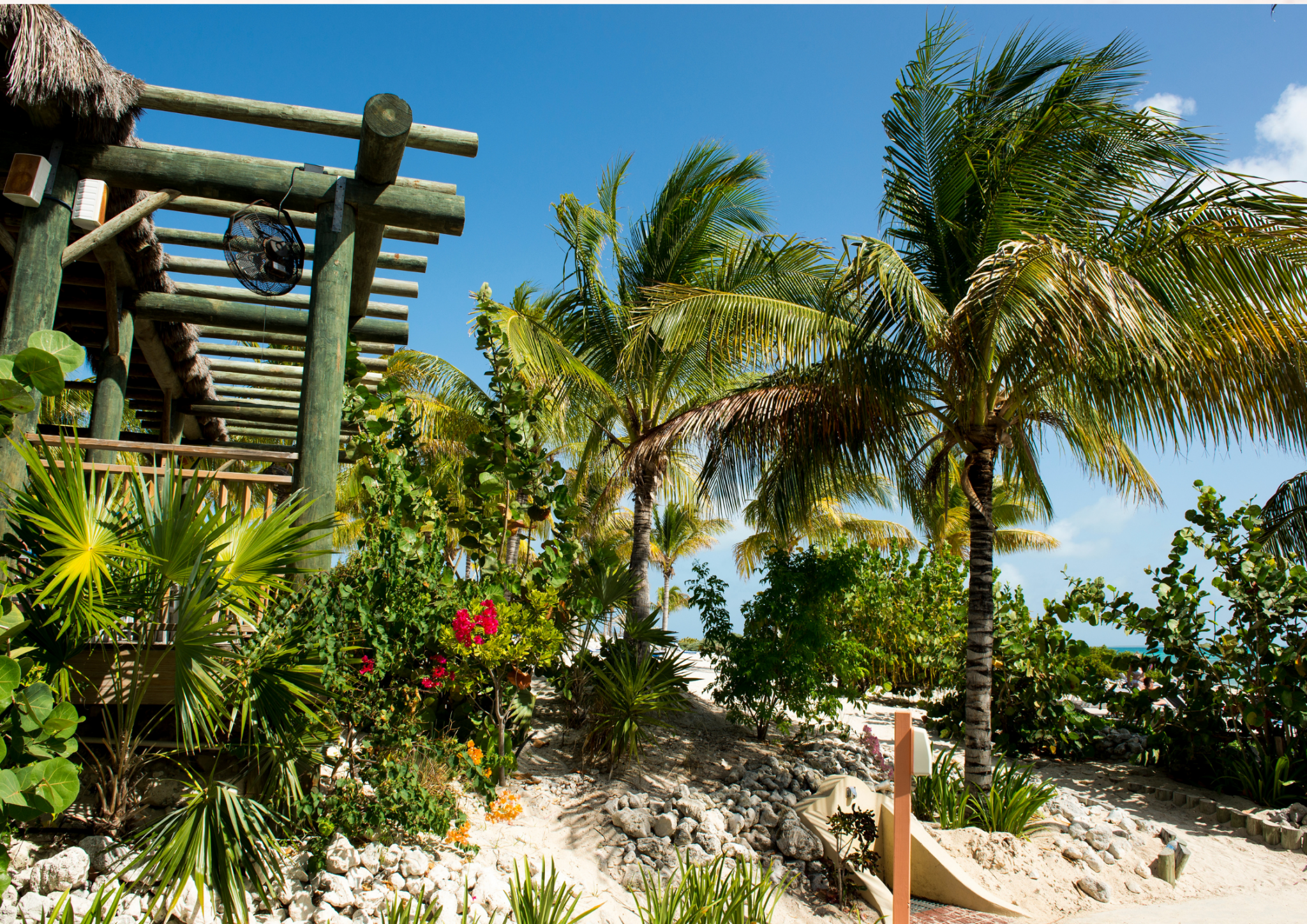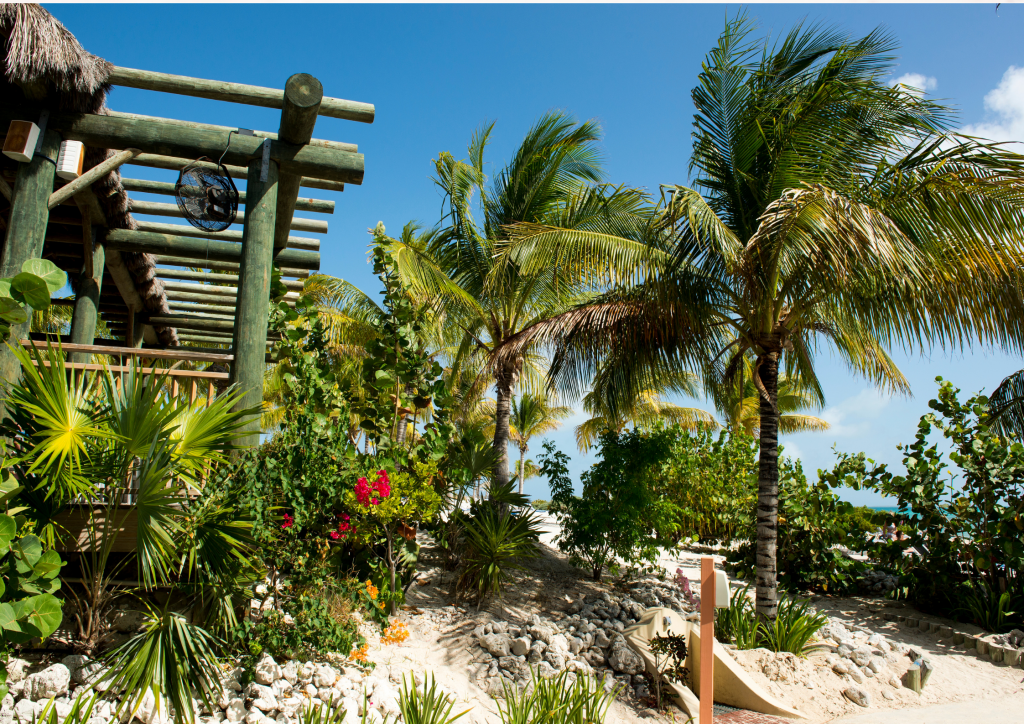 Rent a Poolside Cabana at the Cruise Center
One of the low-key activities for guests who just want to relax is to rent a poolside cabana at the cruise center. Enjoy the comforts of having a private space furnished with a table and comfortable sitting area. Just a few steps from the rental is a small deck with lounge chairs overlooking the pool. Also provided in the rental package is waiter service for those who want to purchase drinks and snacks.
Want to get away from the cruise center for a quiet day at the beach? Check out this option instead!
What is your favorite thing to do in Grand Turk? Let me know in the comments!
Click here for the top tours to take in Grand Turk!