15 Fun Things to Do on Salt Cay in Turks & Caicos
On the south-easternmost part of Turks and Caicos lies a quaint island that time forgot and is one of the best-kept secrets worth exploring — Salt Cay. It's the smallest inhabited island in the country, with a population of only 108 people, but it is also the most charming and peaceful. Its weather-beaten and undeveloped landscape with rich history lends to that authentic old Caribbean way of life that beckons low-key vacationers. I absolutely loved my time on Salt Cay and can't wait to go back! In this post, I'll discuss fun things to do on Salt Cay in Turks & Caicos.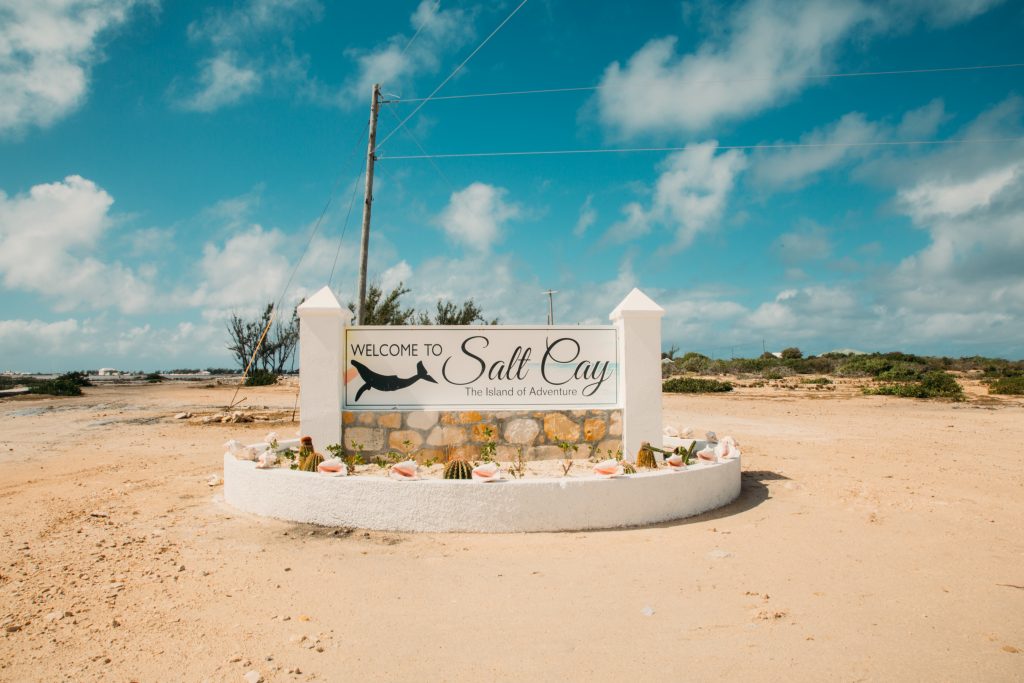 Daily life is simple and quiet on this island, surrounded by the crystalline beach and limestone-stuccoed colonial buildings. It's also a place of pure bliss for an uninterrupted session with mother nature or trying water sports away from the hustle and bustle of Provos. So, if mellow beach bumming on a secluded island appeals to you, visit this island and try these incredible things to do on Salt Cay!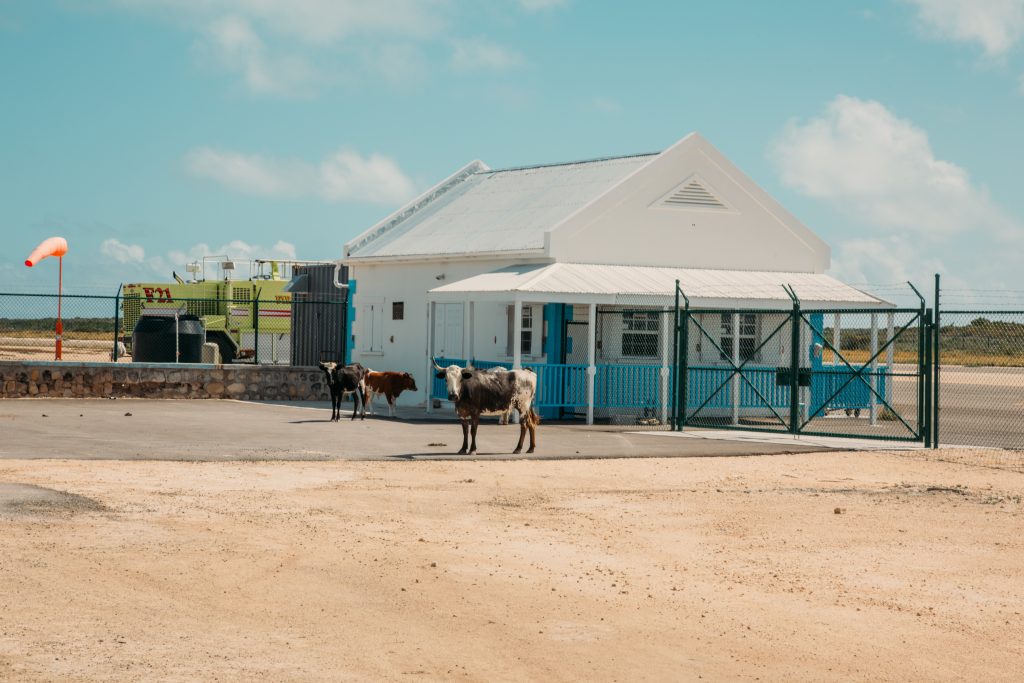 How to Get to Salt Cay?
Salt Cay has several flights a week. The two local airlines that operate on the island are interCaribbean Airways and Caicos Express Airways. These flights are available from either the Providenciales Airport (SLX) or the Grand Turk Airport (GDT).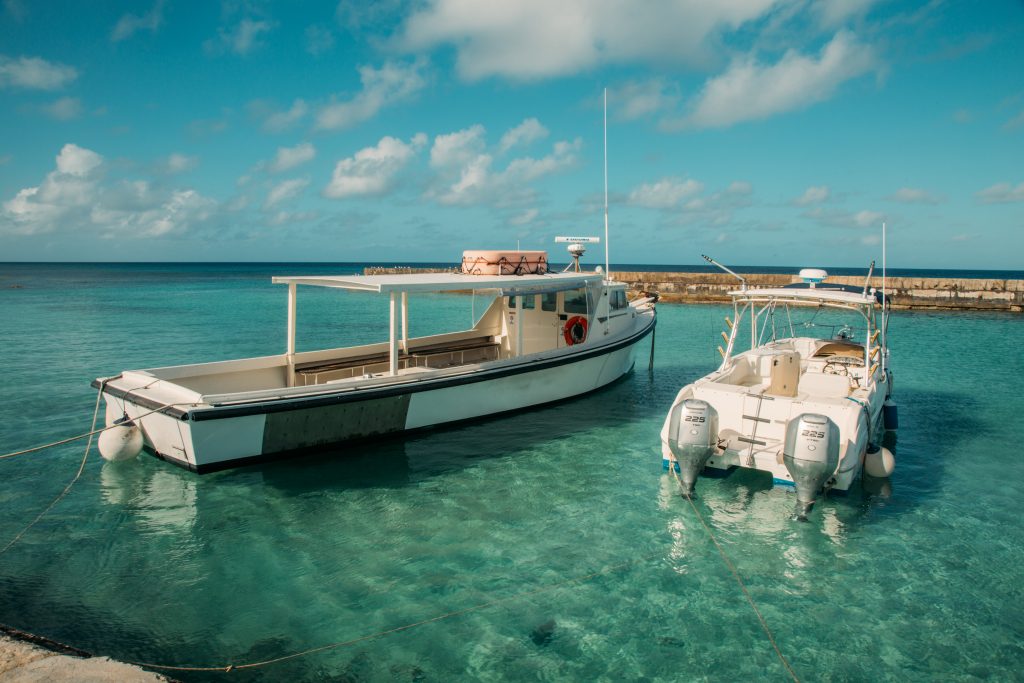 You can also take a ferry between Grand Turk and Salt Cay. This is heavily dependent on weather conditions, though.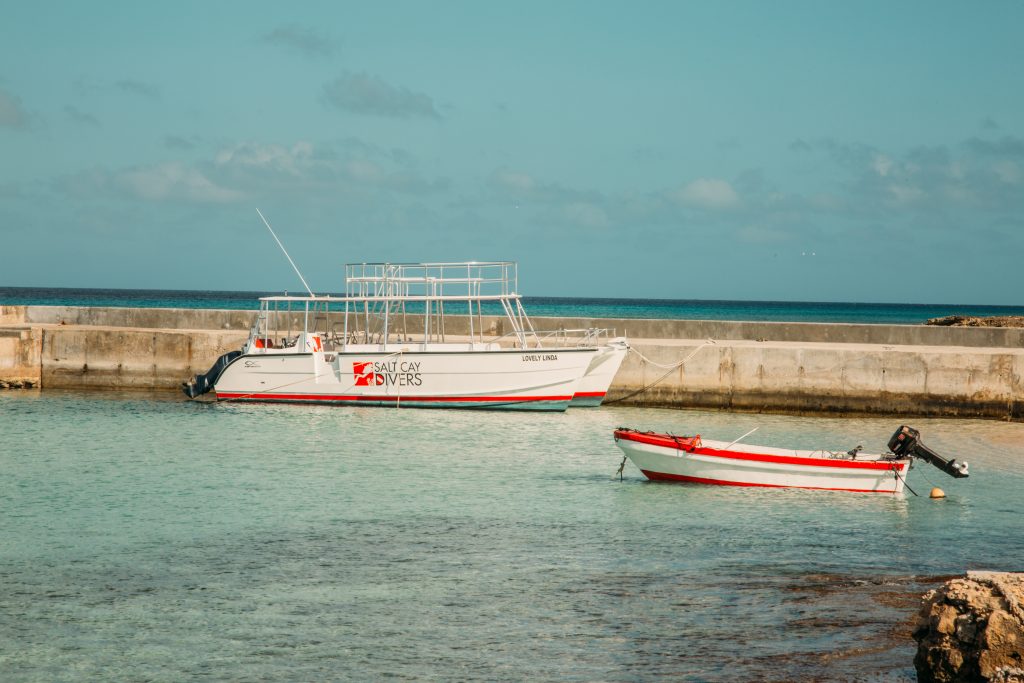 Another option is to book a boat pick-up via Salt Cay Divers (they have the best boat on the island). This will be considerably pricier than the other options available here, though.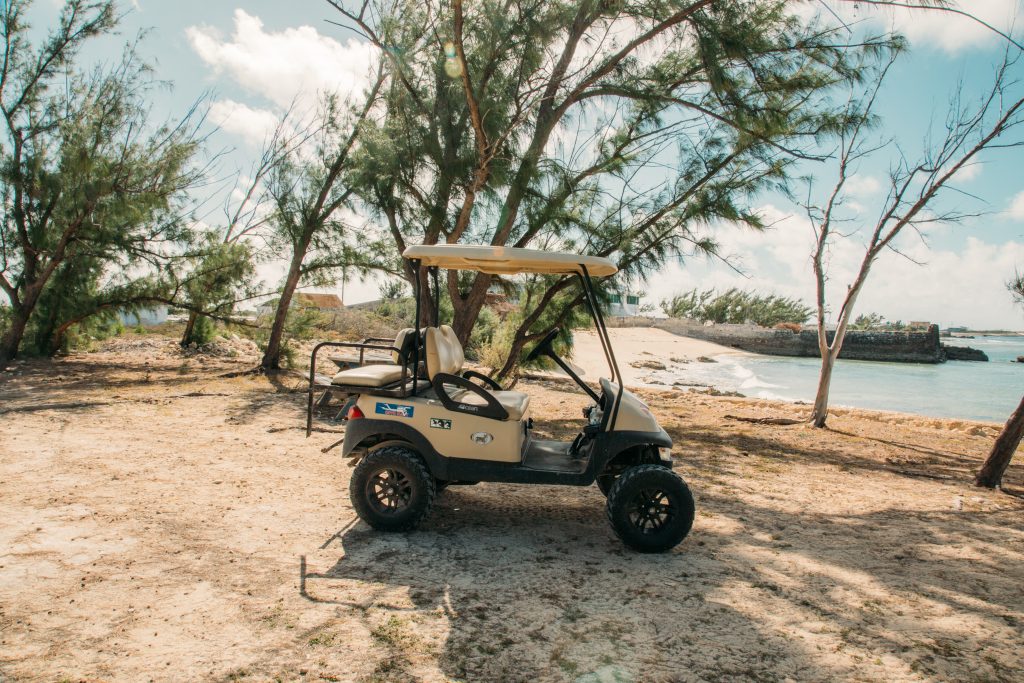 Getting Around on Salt Cay
Golf carts are the main form of transportation on Salt Cay. COVID has thrown a bit of a wrench in which shops are offering golf cart rentals, though. When you book your stay on Salt Cay, enquire with your owner about the best spot to rent a golf cart for the day.
Packing for Salt Cay
When coming to Salt Cay (if you're coming for more than a night), it's important to note that this tiny island has one tiny grocery store that will have similar provisions to a US gas station. So, you are going to need to bring any groceries you want from a grocery store in Provo or Grand Turk. The grocery stores are used to this and will help you pack up a box and/or purchase a cooler to take your food on your flight or boat ride.
Also, be sure to pack any medication, sunscreen, clothing, etc., that you may need – as it is unlikely you will be able to purchase these things on Salt Cay!
Fun Things to Do on Salt Cay in Turks & Caicos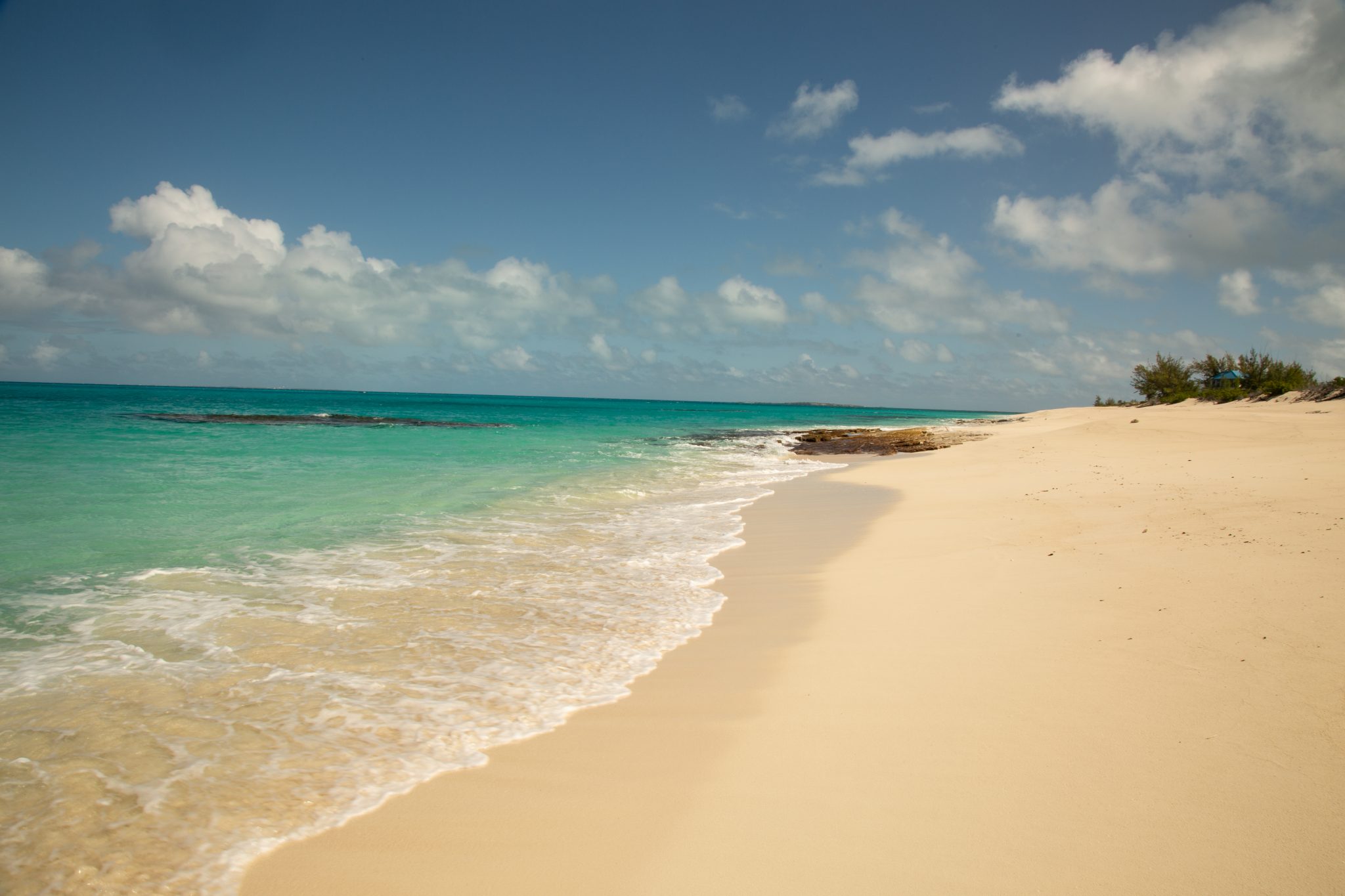 Now, I'll discuss some fun things to do on Salt Cay.
1. Frolic on Secluded Beaches
Those who'd like the beach to themselves will find Salt Cay's variance of majestic coastlines and beaches worth seeing. North Bay Beach is the most popular, with its signature white sand and crystalline waters—perfect for snorkeling and swimming. South Creek's sandbars and shallow waters make it a great beach option for kids.
2. Go Humpback Whale Watching
January to April is a magical time to be in Salt Cay to witness over 5,000 Atlantic humpback whales in migration. The island's warm waters and the deep Columbus Passage funnel these breathtaking giants through the cay, and while they can be seen from land, it's better to see them up close underwater—weather permitting, of course. Whale-watching tours with in-water snorkeling are available off the northern coast for such encounters.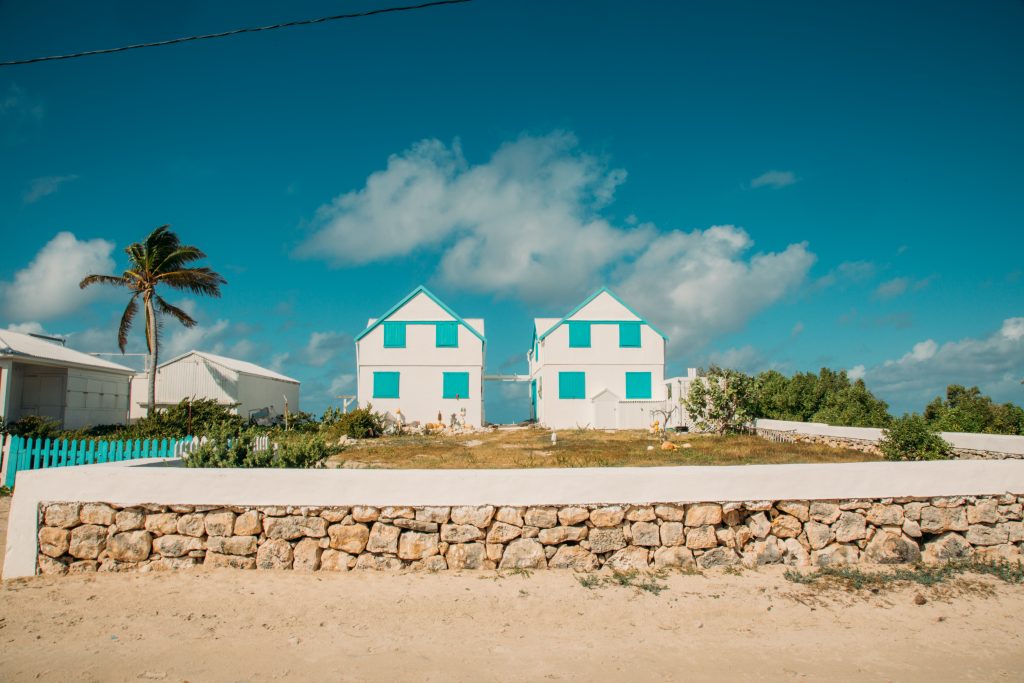 3. Live Like a Local in One of the Accommodations
Those who want to unplug and commune with nature will appreciate the simple and laid-back appeal of the accommodations on Salt Cay. Only charming rental villas furnished with functional kitchens are available for booking; most are located on the beach. Getting around town can be done via golf carts and bikes, and the beach is never far off.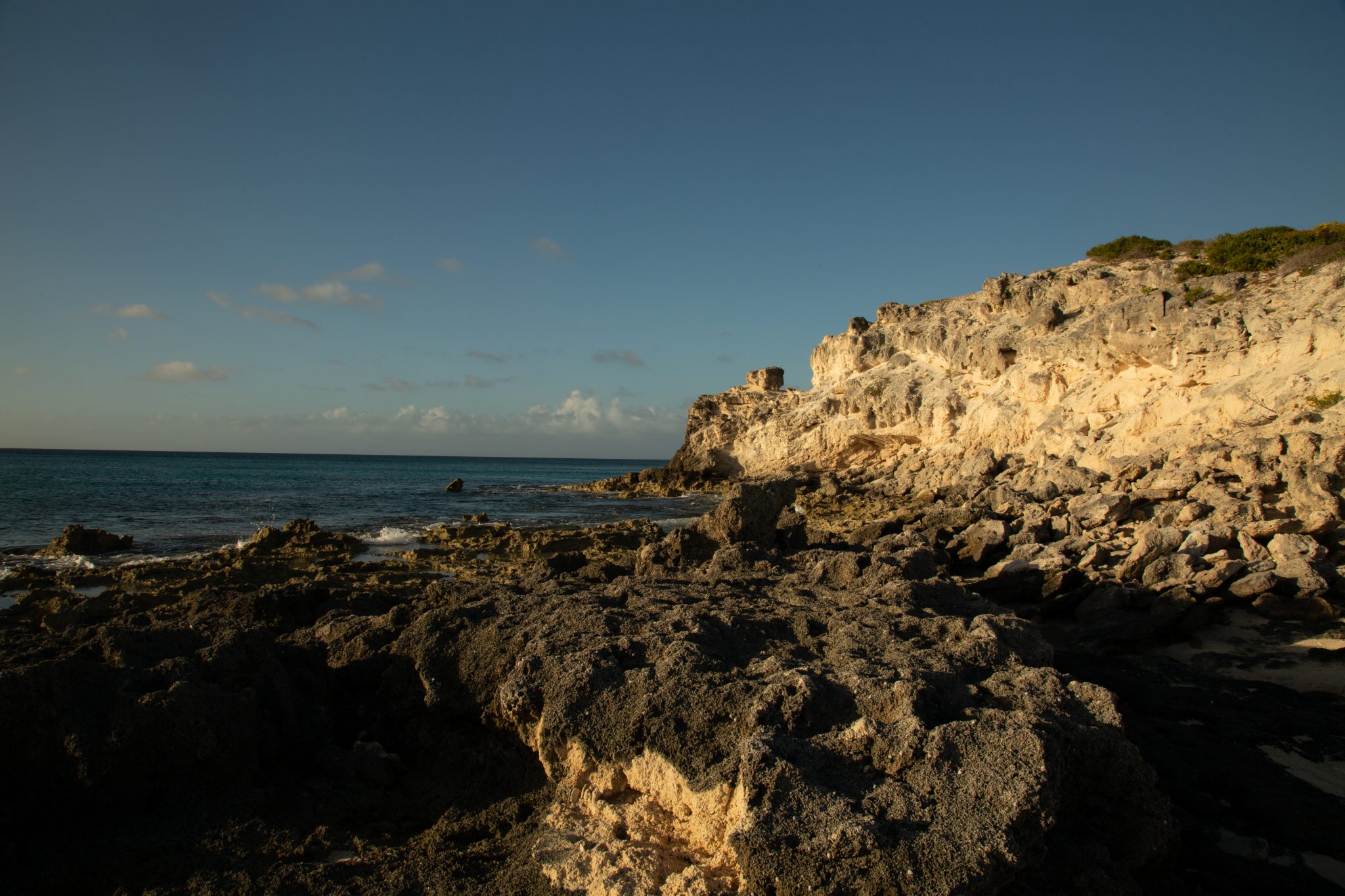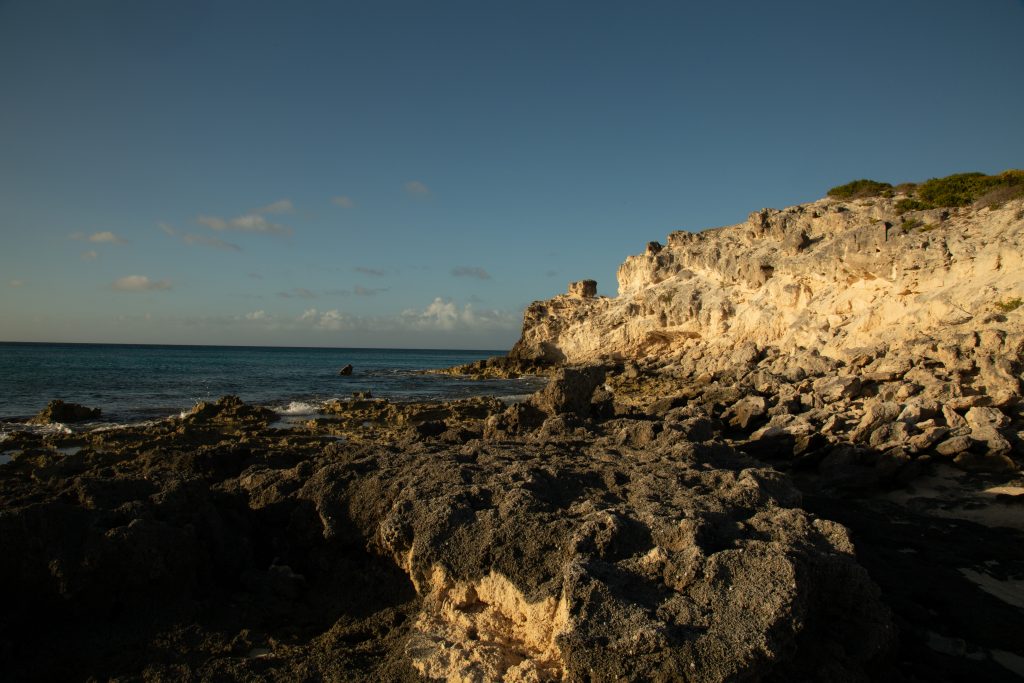 4. Snorkel in the Northwest Corner of Salt Cay
This location and secluded environment shelter you from rough ocean swells, which makes it the perfect spot for snorkeling. Underwater visibility is also great on the Northwest Point (it's like looking into an aquarium!). Another good option is Little Bluff Lookout, where you can see distinct reefs, fine corals, as well as blue tangs, French grunts, and bluehead wrasse gliding about.
Bring your own snorkel gear or rent it by the day from the Salt Cay Dive shop.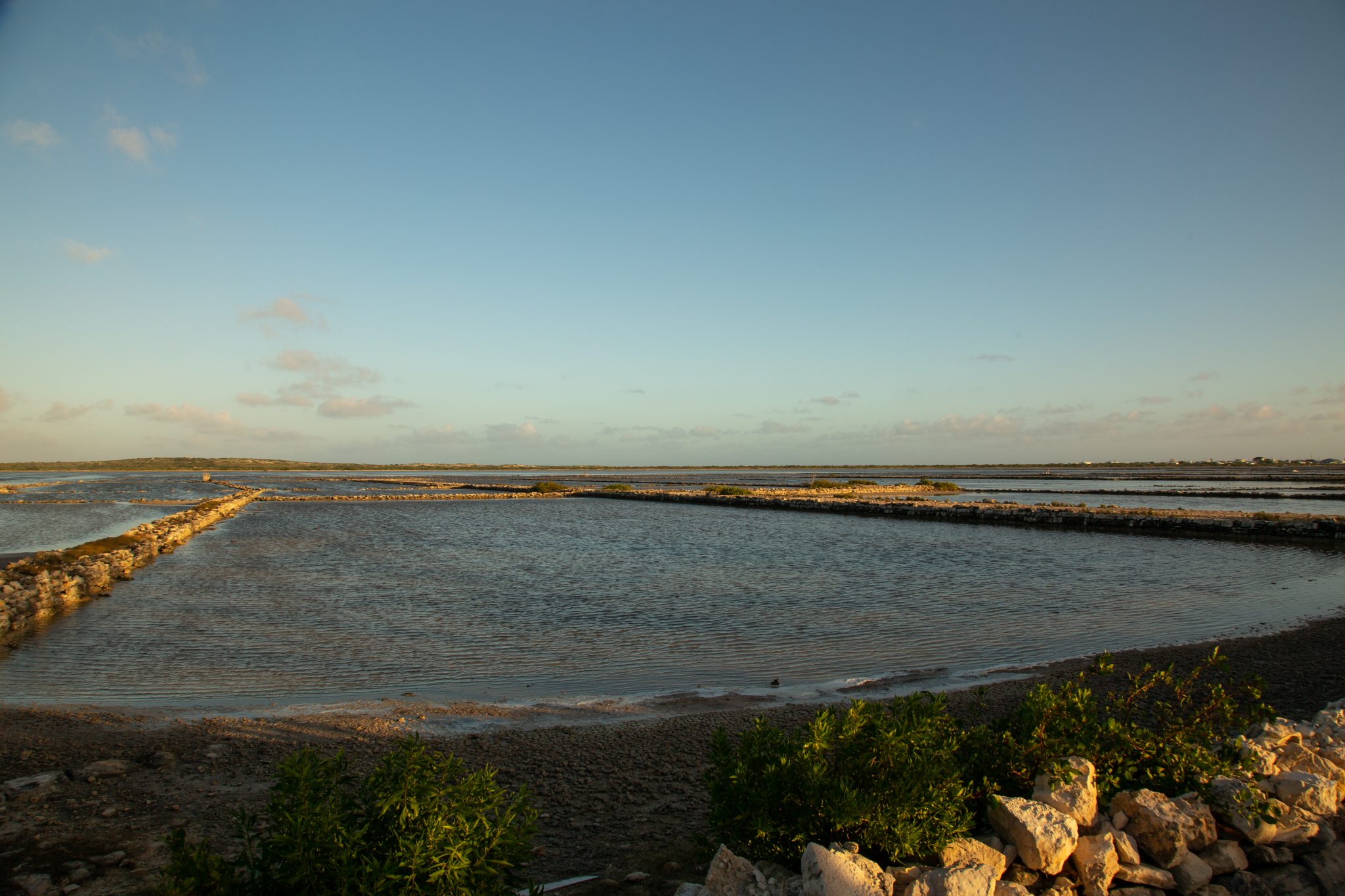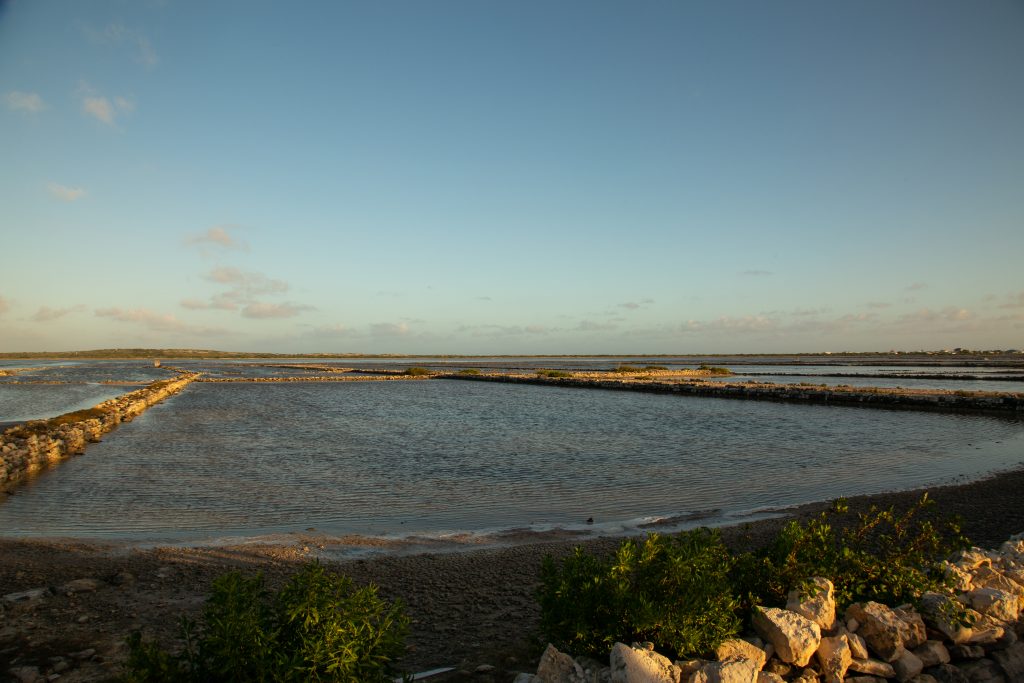 5. Learn About the Salinas Salt Production
Part of what makes up Salt Cay is the rich colonial history found in its Salinas. Sea salt was a staple that changed the country's development over the centuries, and much of its remnants can still be viewed by visitors, including the windmill pumps, gates, and low stone salina walls. With it being great ecological value, UNESCO declared Salt Cay a World Heritage Site.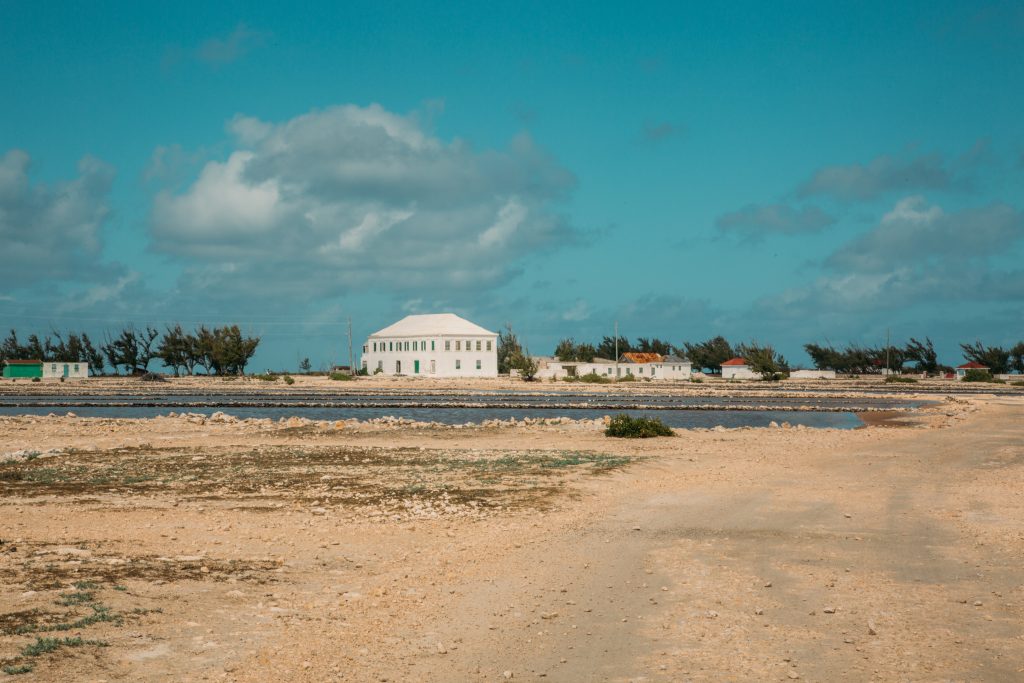 6. Visit the Harriot White House Built in the 1820s
One of Salt Cay's iconic structures is the White House, built by the prominent Harriot family in the 1820s. It was the center of operations and salt storage back in its heyday and shows the timeless colonial Bermudian style of architecture. Although currently uninhabited and weather-beaten by a century of storms and waves, the landmark still endures.
7. Hike South Creek or South Wells
Salt Cay's sandy paths and tracks usually lead to the best scenic locations. Colorful landscapes and bluffs make for Instagrammable photos. South Creek is a birdlife refuge on one side, while South Wells has charming bluffs and hills. Visitors can walk, bike, or use off-road golf carts throughout the area.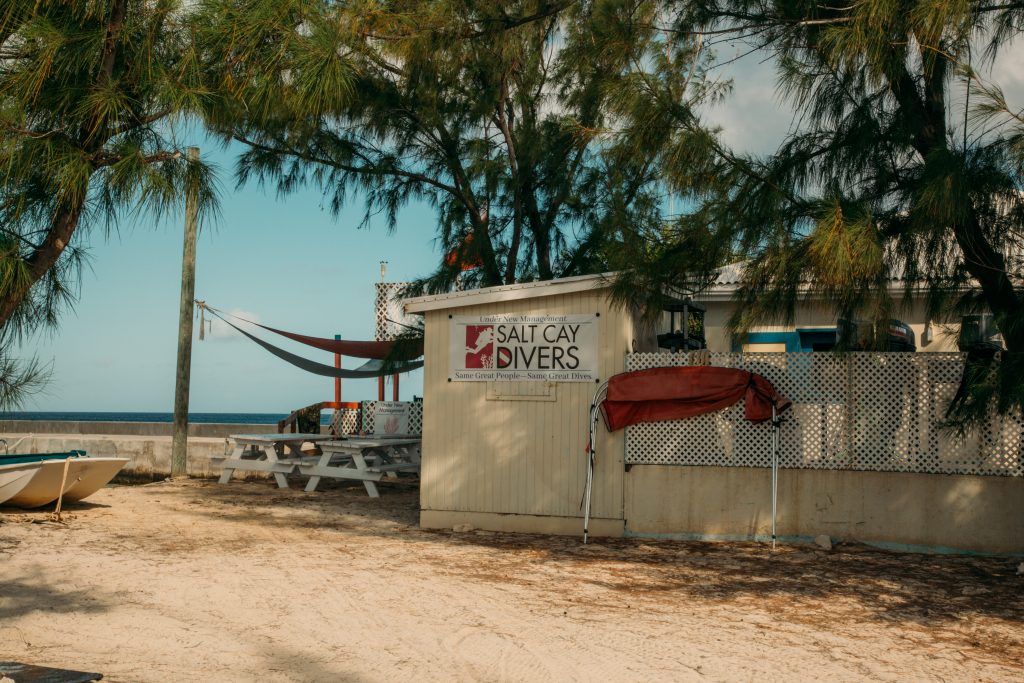 8. Scuba Diving with Salt Cay Divers
Some of the world's best diving is on Salt Cay's doorstep. Salt Cay's waters are brimming with vibrant marine life, and it is known for its undamaged coral formations. Sharks and reef fish sightings are also common. Salt Cay Divers is the company best for your diving adventure. The company also offers snorkeling trips and whale-watching tours during the January-April season. (Seriously, I love this company!)
9. Go On a Wildlife Tour via Kayak
Kayaking locations in Salt Cay may not be as extensive compared to its neighboring islands, but visitors can still have fun exploring South Creek's channels during high tide and see the variety of wildlife available in the area. Salt Cay is a refuge for wading birds including tricolored herons, great egrets, blue herons, ospreys, and kingfishers. A small underwater cave also shelters barracudas, sharks, and larger fish in the deeper central part of the creek. (Again, there are kayaks and paddleboards for rent at the Salt Cay dive shop.)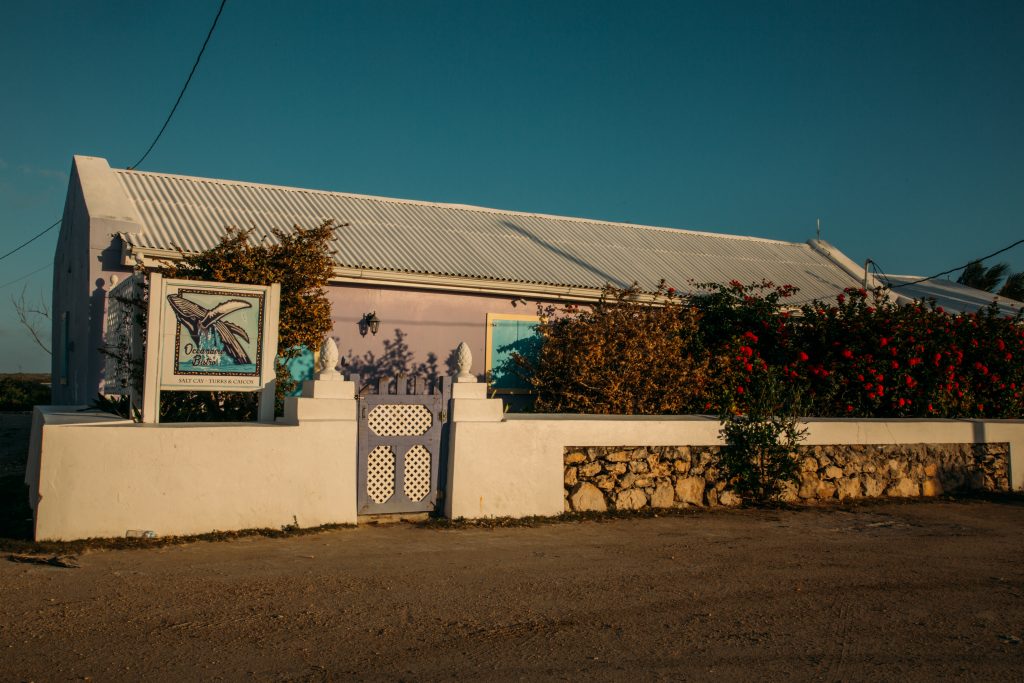 10. Sample Foods in Salt Cay's Restaurants
Given the small population, there are only three restaurants on Salt Cay where visitors can sample local foods. And there were only two open while we were on Salt Cay. Oceanaire Bistro was our favorite! We highly recommend trying their Red Snapper, and their Rib Night is AMAZING. (Just call Lynn ahead of time to let her know what you want.)
Pat's Place is another great option that is heavy on seafood, serving lobster and conch when in season and is also a favorite among the locals.
11. Explore Big Sand Cay for Swimming and Solitude
Big Sand Cay is another uninhabited island just 11.4 km south of Salt Cay. Visitors can take a charter from Salt Cay to explore the coves, dune bluffs, and wildlife. There's more open water for swimming and snorkeling, and the island's sheltered lee side makes it a favorable spot for cruising yachts.
12. Go Deep-sea Fishing
One of Salt Cay's popular activities is deep-sea fishing. Excursions are usually half or full-day trips, and most games are to be caught yellowfin tuna and Mahi-Mahi. Enquire at Oceanairre Bistro for deep-sea fishing trips. (Note: when we went, we saw more humpback whales than fish, though! So, it can be a whale-watching experience as well as a fishing trip.)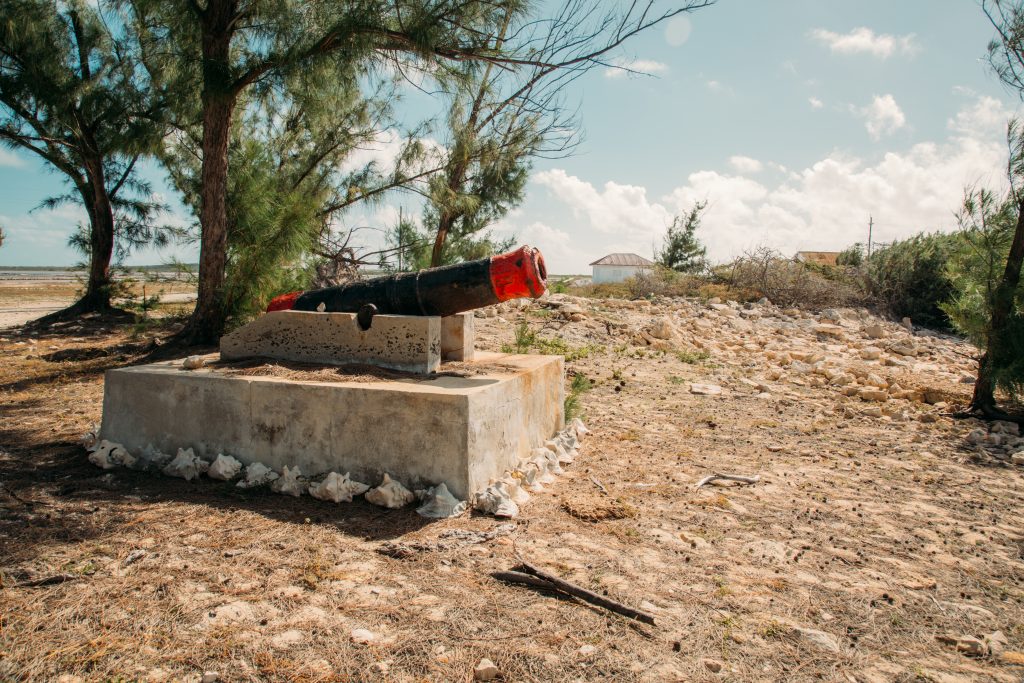 13. Explore the Scenic Landscapes of Salt Cay
Upon exploring Salt Cay's scenic attractions, one may find older Bermudian-style houses like the homestead in Salt Cay's South District. (I personally loved taking the golf cart to go around and admire the homes of Salt Cay!) There's also the iconic single cannon from the HMS Endymion wreck at Balfour Town.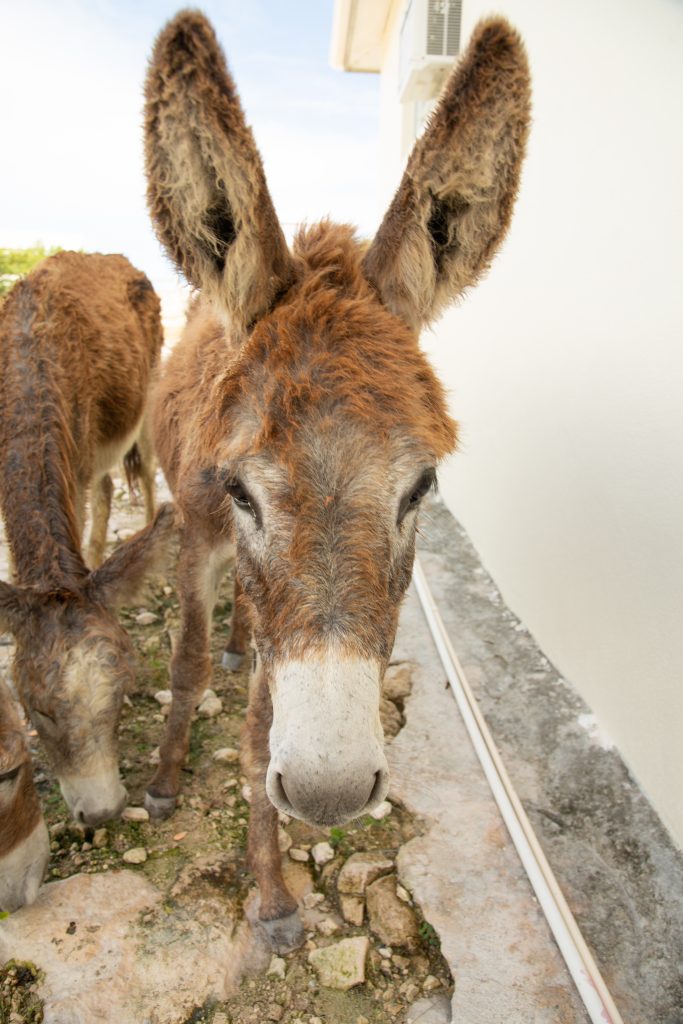 South Wells and South Point portray the best of rural life, with donkeys and cattle still roaming about freely and the ruins found in Taylor Hill of an old whaling lookout overlooking the majestic island vistas.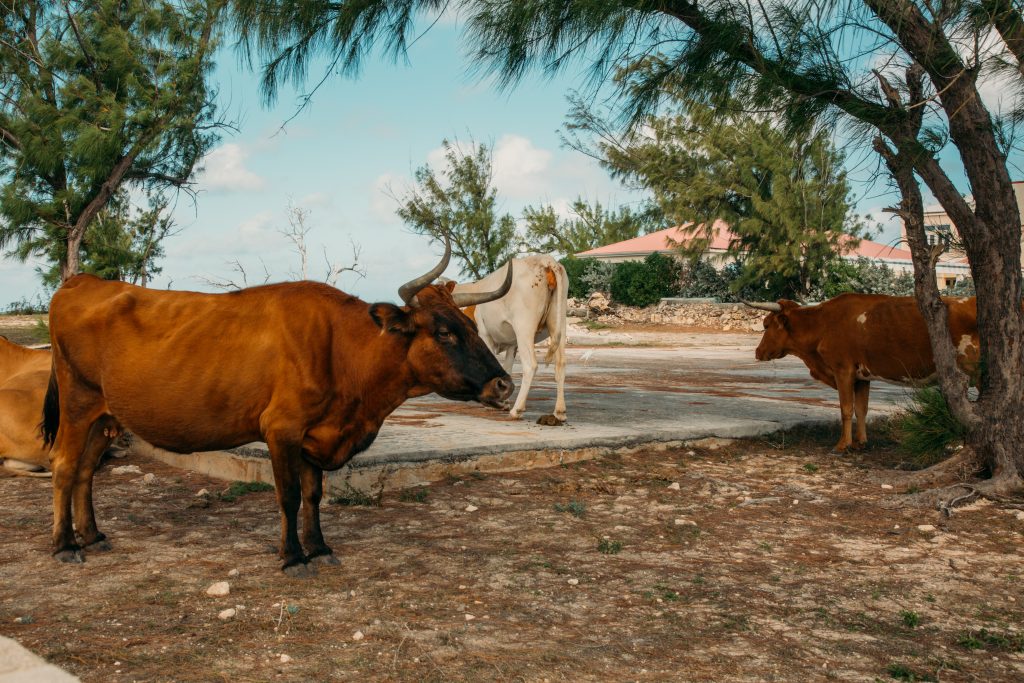 14. Birdwatching
Salt Cay's old Salinas and mangroves provide a habitat for local and migratory birds of all kinds, making it an excellent spot for birdwatching. One can spot Antillean Nighthawks, White-tailed Tropicbirds, and Gray Kingbirds during spring and summer. Spotted in all seasons are Ospreys, Pelicans, and Flamingos.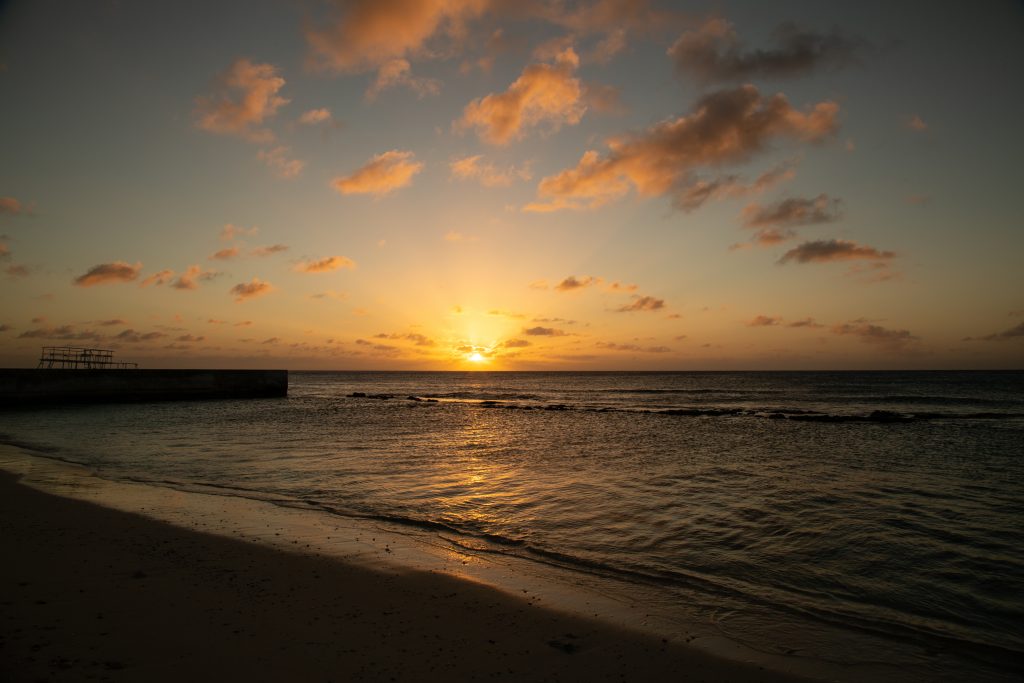 Above all else, the best thing to do on Salt Cay is to enjoy the peace and quiet! Read a book, watch the sunset, unplug, and RELAX!
15. Island Biking
One of the things to do on Salt Cay is Island Biking. By renting a bicycle, you can tour Salt Cay at your own leisure, find secret nooks, take in ocean vistas, and meet residents.
What are your favorite things to do on Salt Cay? Let me know in the comments! I'm also happy to answer any questions about visiting Salt Cay too!