Is Turks and Caicos Expensive? This Post Explains Prices for Groceries, Restaurants, Accommodations, Taxis and More
Are you trying to figure out whether or not Turks and Caicos is expensive? Some things here are BONKERS expensive, while others are comparable to what we pay in the US. This post is giving a breakdown of prices for groceries, restaurants, accommodations, taxis and more in Turks and Caicos (as of 2021).
For our 2021 trip to Turks and Caicos, my husband and I stayed in a vacation rental on Salt Cay for 1 week, a hotel on Provo for 2 nights, and also 2 nights in a hotel on Grand Turk before ending the vacation with 4 nights at Beaches Resort. The prices mentioned in this post will reflect this 2021 experience.
Note: These prices are all in USD. Turks and Caicos uses US dollars.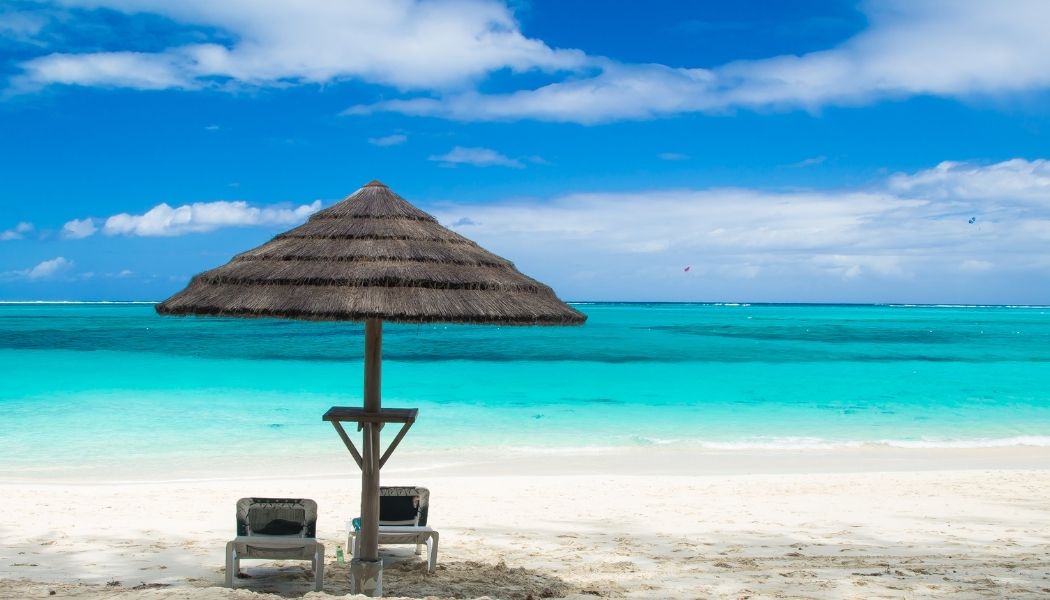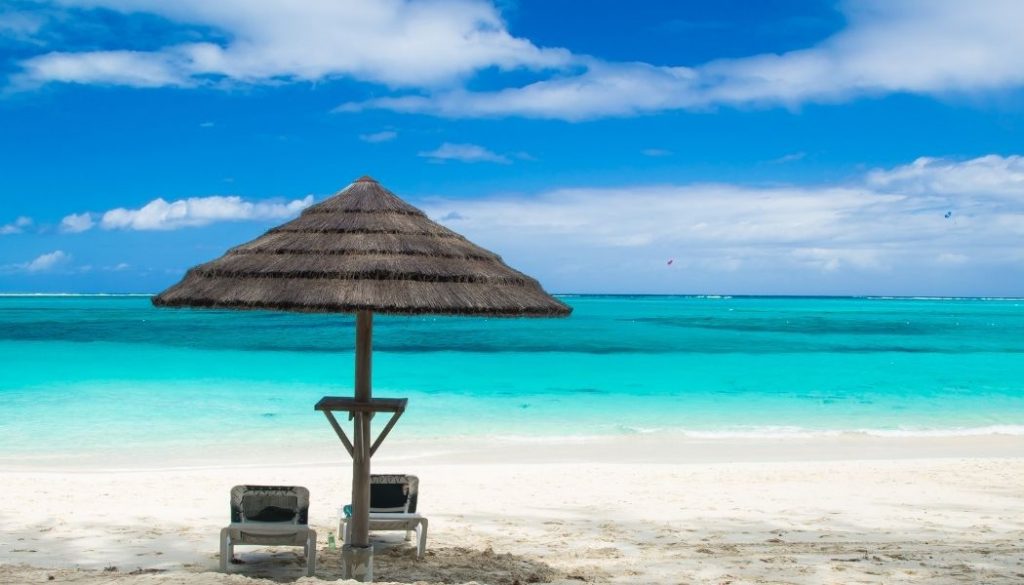 Grocery Prices in Turks and Caicos
Here's the thing, almost nothing is produced in terms of food and goods on Turks and Caicos – it is all imported. This can sometimes mean things are A LOT more expensive than what we pay at grocery stores in the US. (Remember how in my Turks and Caicos packing list – I included food? This is why!)
Because of this, when I was researching prices for our trip to Turks and Caicos, the thing I was most concerned about was the food prices. I was having a hard time finding anything that had recent grocery prices, specifically.
So, when it came time for me to do my grocery shopping for the week at Graceway Supermarket on Grand Turk – I tried to make note of and photograph as many food and beverage prices as I could. (So, I could provide you guys with a more up-to-date idea of what grocery prices are on Turks and Caicos.) I do apologize, some of these prices do not have the exact size included (I hadn't made a good note!) – however, these are "normal" sized items. None of these were bulk sizes. I'm also including a photo gallery at the end of the prices list, so you can see the products and sizes.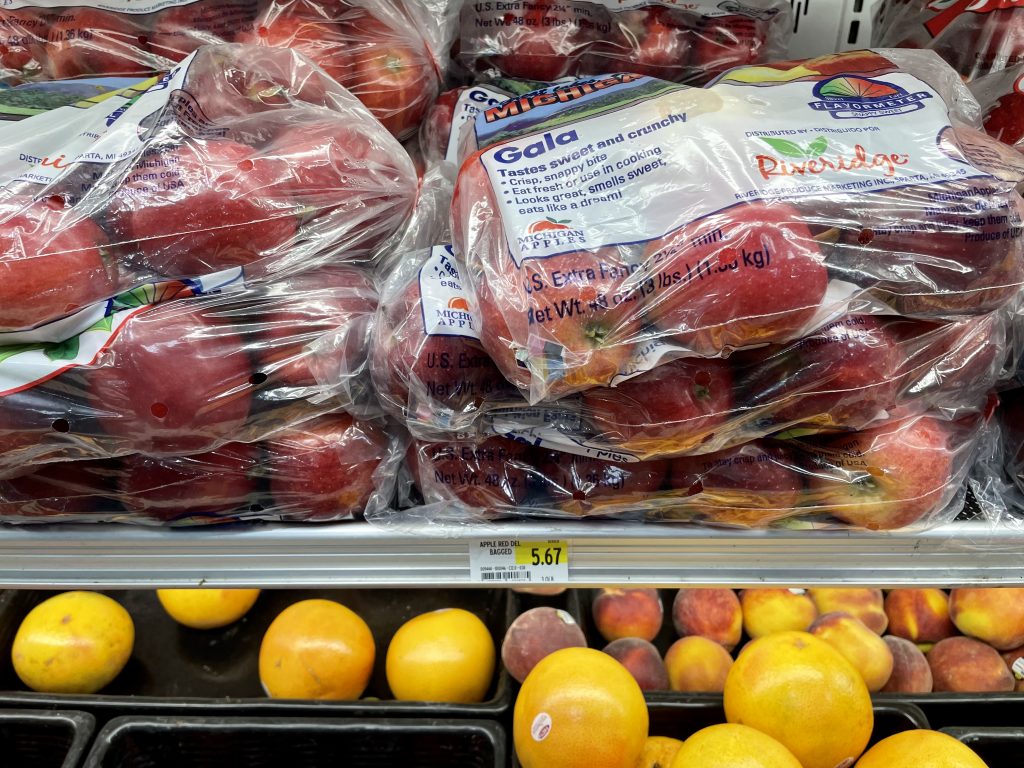 Produce
Bananas – $0.85 per pound
Head of iceberg lettuce – $1.99
Sugar snap peas bag – $6.41
1 bunch kale – $1.65
Bag of gala apples – $5.55
1 head romaine lettuce – $10.27
Sweet potato – $1.87 per pound
Bag of fresh cherries – $11.99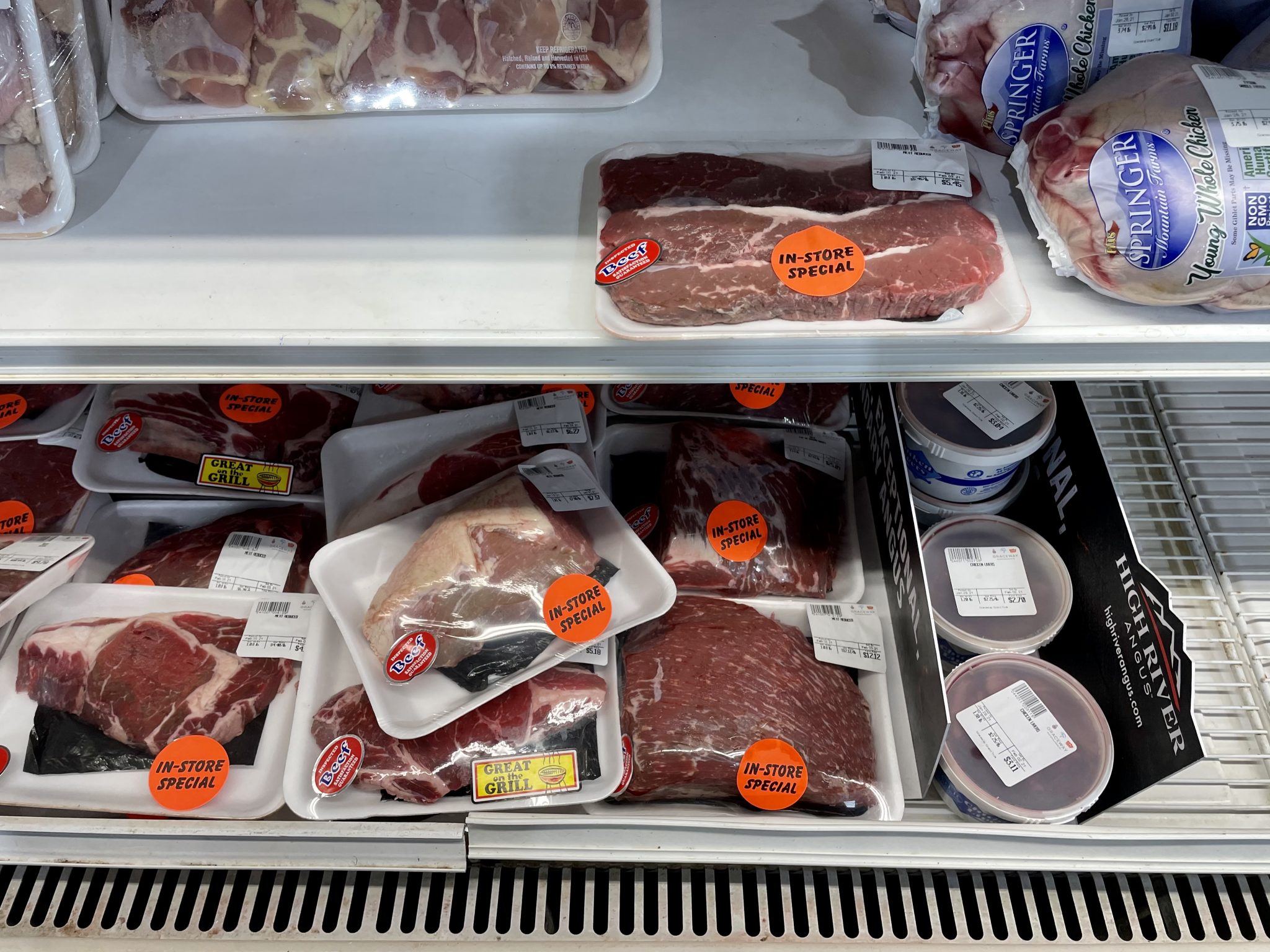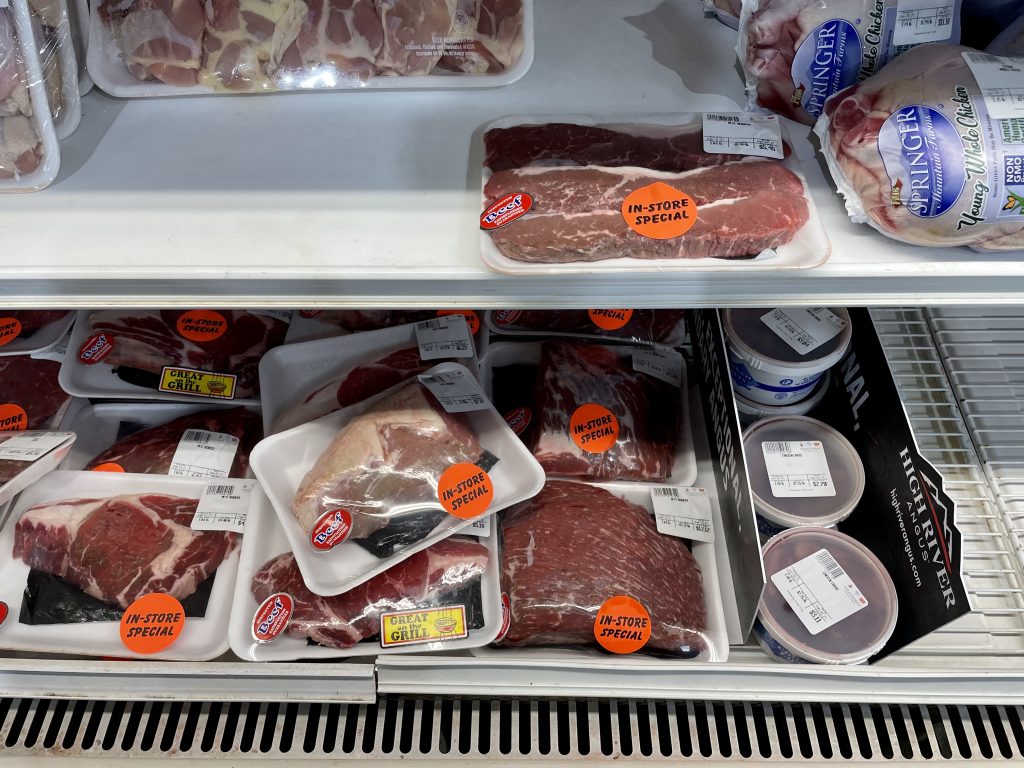 Meat
1 lb Tofu – $4.48
whole chicken (3.74 lbs) – $11.18
1 dozen eggs – $3.21
Sliced turkey packet – $8.67
1 lb ground turkey – $4.01
Bologna packet – $3.85
Boneless skinless chicken breast for 2 breasts – $5.56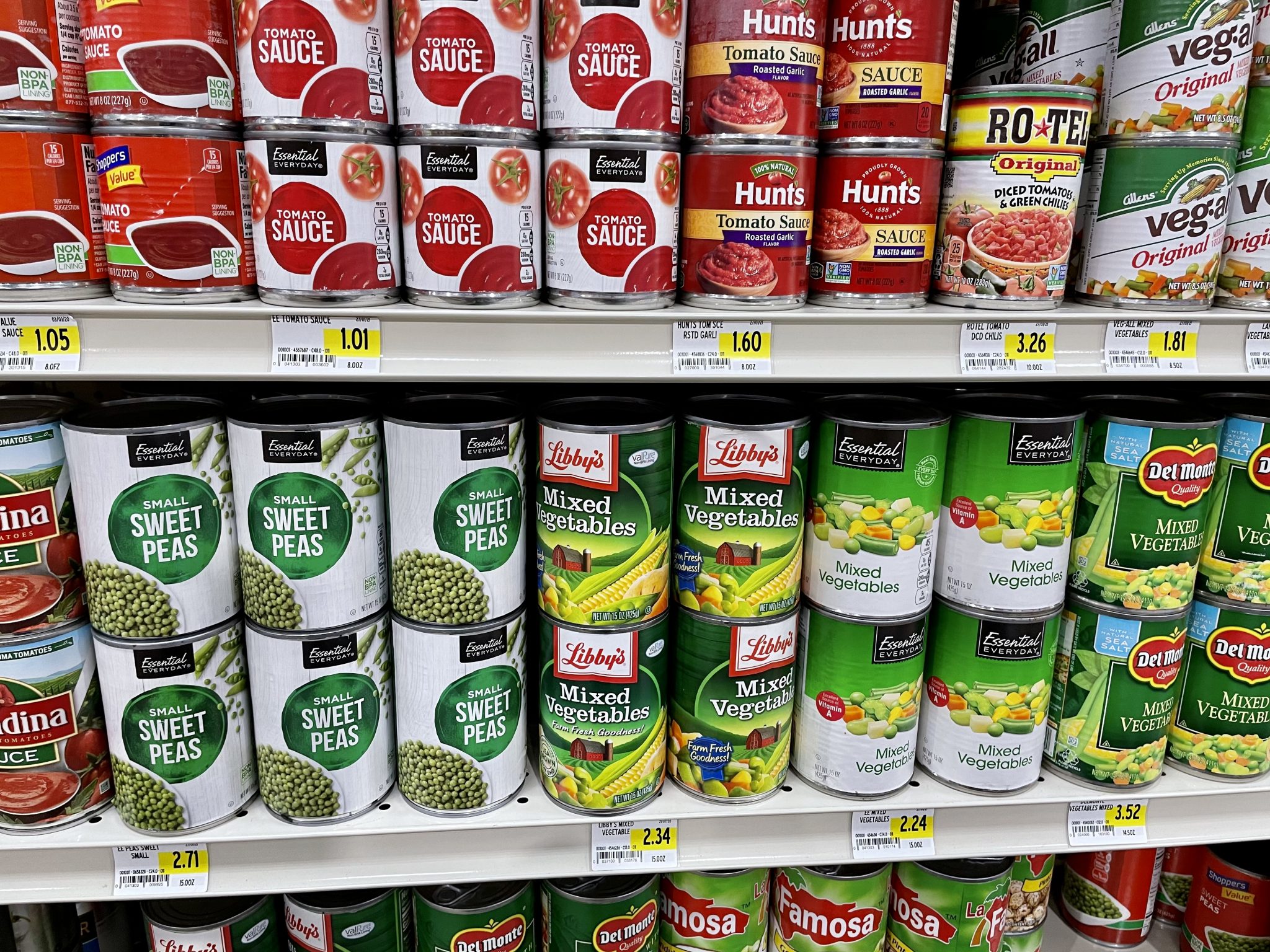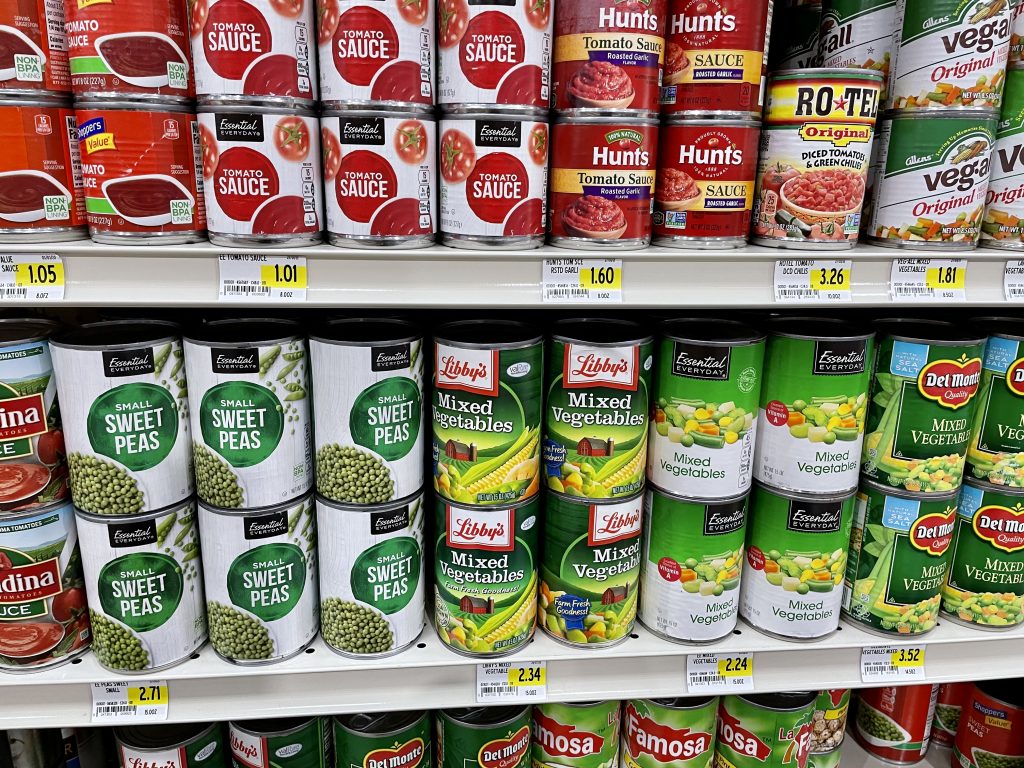 Canned
Prego sauce 23.5 oz – $5.83
Peas (15 oz) – $2.71
mixed vegetables (15 oz) – $2.34
Breakfast
Nature Valley granola bars 12 ct – $6.73
Chewy bars 8 ct -$6.19
Kellogs Apple Jack Cup (1.5 oz) – $1.91
Smuckers creamy peanut butter (16 oz) – $5.98
Essential Everyday grap jelly (18 0z) – $3.04
Nutella – $6.58
Folgers Coffee (11.3 oz) – $10.63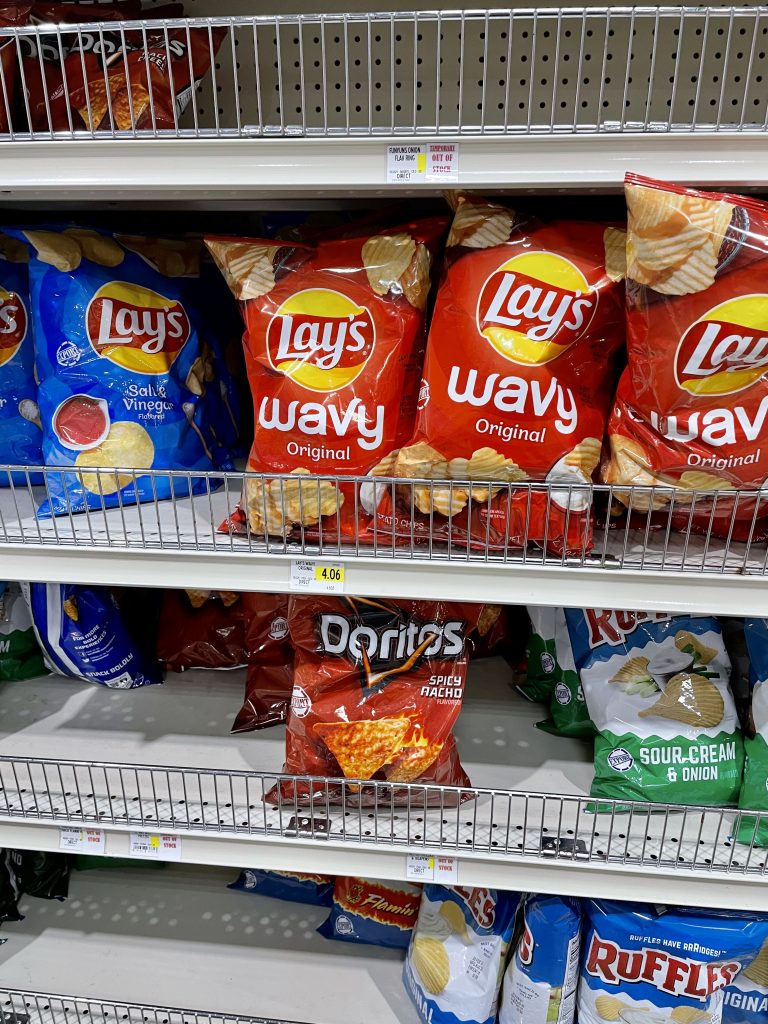 Snacks
Lays potato chips (6.5 oz bag) – $4.06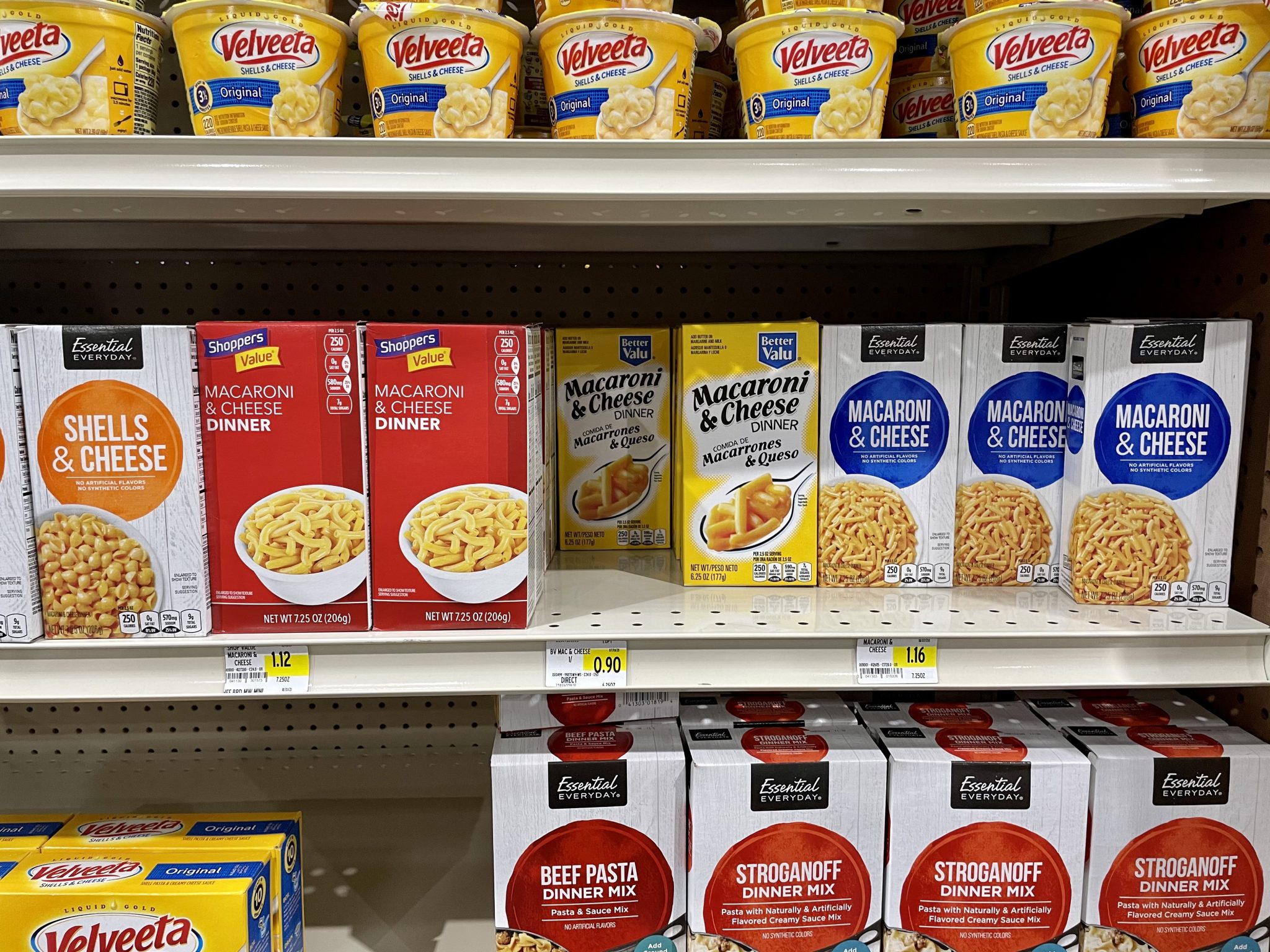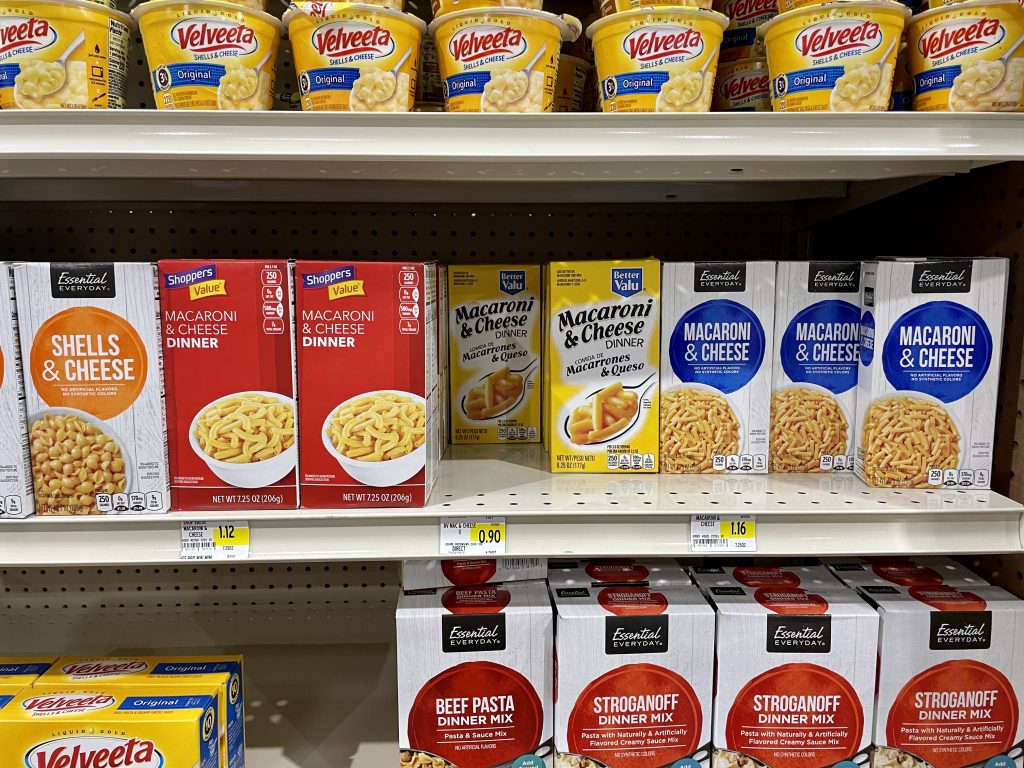 Pasta
Mac n Cheese – $0.90 – $1.16 (depending on brand)
Spaghetti noodles (7.6 oz) – $1.98
Maruchan ramen cups – $2.09 each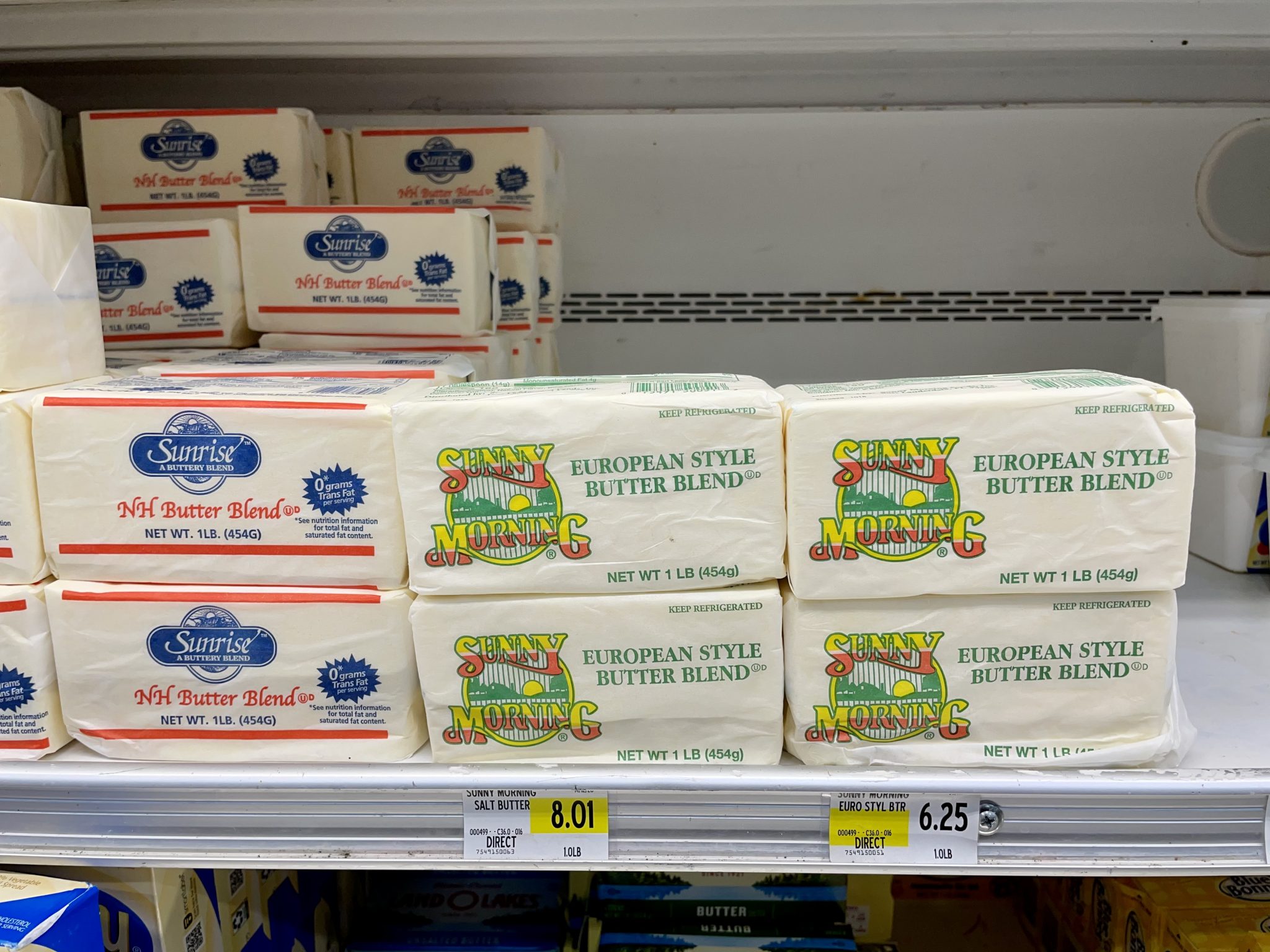 Dairy
1 gallon of milk – $2.99
Butter blend 1 lb – $3.90
European style butter blend 1 lb – $8.01
Butter (and Unsalted Butter) 4 sticks – $9.25
Colby cheese slices packet – $8.72
Drinks
32 ct bottled water – $8.93
Lacroix water case – $10.54
Barefoot Pinot Grigio bottle – $14.97
Principato bottle – $16.04
6 pack of Corona – $16.99 (on sale)
Condiments
Ketchup – $2.56
Kraft dressing – $3.84
Frozen
Bagged ice – $2.41
Bag of frozen mixed veggies – $3.99
As you can see, some things are "normal" prices, and others (like beer, butter and the Romaine lettuce) are INSANELY priced. It's not impossible to buy affordable groceries on Turks and Caicos, you just have to be willing to make adjustments to your grocery list and look carefully at the prices.
Note: the meat quality at the grocery store was not the best. You were paying rather high prices for meat that was pretty bad quality. I would avoid red meat, specifically, if you can, as this was the poorest quality. Chicken, tofu and ground turkey were OK, though.
Restaurant Prices
Restaurant prices will obviously vary based on which island you dining on and what type of restaurant. I'll share a few examples of places we dined at, below, to give you a rough estimate of what to expect when dining out on Turks and Caicos.
Another thing too is that Turks and Caicos doesn't really have any unique styles of cooking (like Jamaica, for example). The type of food that you will be eating at restaurants in Turks and Caicos is more or less the same as what you get at restaurants in the United States.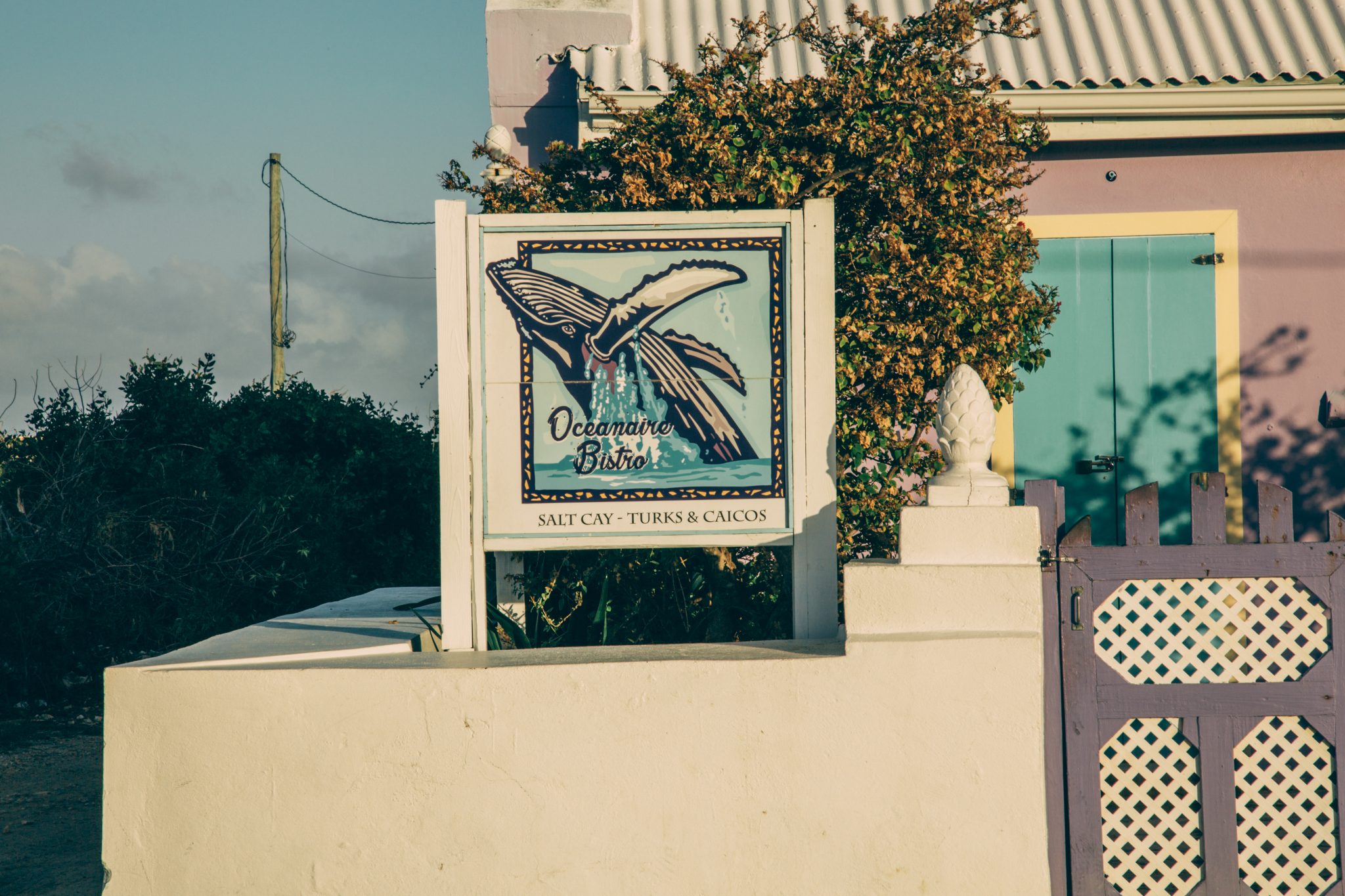 Salt Cay
Due to COVID, only 1 restaurant was open consistently on Salt Cay while we were there. Oceanaire Bistro is where we had dinner a few times (be sure to call a day in advance to let them know what you would like to eat – as ingredients are limited on Salt Cay). Click here for their current menu prices. Below, are a few prices from their menu. (Their food was fantastic, too!)
Eggs Your Way – 2 eggs with toast $11.00, add bacon or sausage $3.00
Chicken Sandwich – Grilled or Fried fish with lettuce, tomato and pickles served on a bun – $16.00
Hamburger with Fries – $18.00
Red Snapper – Steamed with red-green peppers with onion or Sautéed with garlic, onion and lime or Fried with tartar sauce – $28.00 – (This is their best dish, in my opinion.)
Lynn's Mojito – made with fresh, out of the garden, mint, lime and rum – $12.00
Grand Turk
Again, we had VERY limited dining options on Grand Turk due to a curfew going into effect the day we arrived on Grand Turk. We were basically limited to eating at the hotel we were staying at.
Bohio Guanahani Restaurant & Bar (For their current menu prices, click here. Food was OK, but the ambiance here was fantastic.)
COCONUT SHRIMP (appetizer) Served with signature mango basil dipping sauce – $16
CHICKEN TIKI MASALA (entree) Served with white rice, sambals & chutney – $33
GRAND TURK COMBO PLATTER (best bang for your buck – 2 people could share this) – A generous combination of fish, cracked conch and local lobster fresh from the sea! – $55
WINE – Between $9-$12 per glass
Providenciales
We were staying at the Grace Bay Suites and tried a few places within walking distance of our accommodation.
Shay Cafe (We actually had a breakfast voucher for here, thanks to staying at Grace Bay Suites. LOVED the service and food. Click here for their website.)
Breakfast sandwich – $11
2 eggs & toast – $6.25
French toast – $11
Large cappuccino – $5
Danny Buoy's (This sports bar was right next to our hotel and had decent food and service. Funny enough, even country singer Jason Aldean was eating there at the same time we had. Click here for their current menu.)
Buffalo Wings – $20
Flame-broiled burger – $23
Fish and chips – $23
Tap beer – $6
Bottle beer – $6-$9
We really struck out with our dining options for dinner and don't recommend the places we had eaten at, below. However, this will still give you a rough idea of what the prices were.
Hemingways on the Beach (Great ambiance, but the food wasn't that amazing. Click here for the menu.)
Mixed salad – $11
Shrimp scampi – $14.95
Seared ahi tuna (with sides) – $38
Curry shrimp (with sides) – $28
Chicken Breast (with sides) – $30
Bella Luna Pizza (Sorry, didn't like the pizza here either. Click here for the menu.)
Margherita Pizza – $18
Classic pepperoni pizza – $19
BBQ chicken pizza – $21
Mixed salad – $10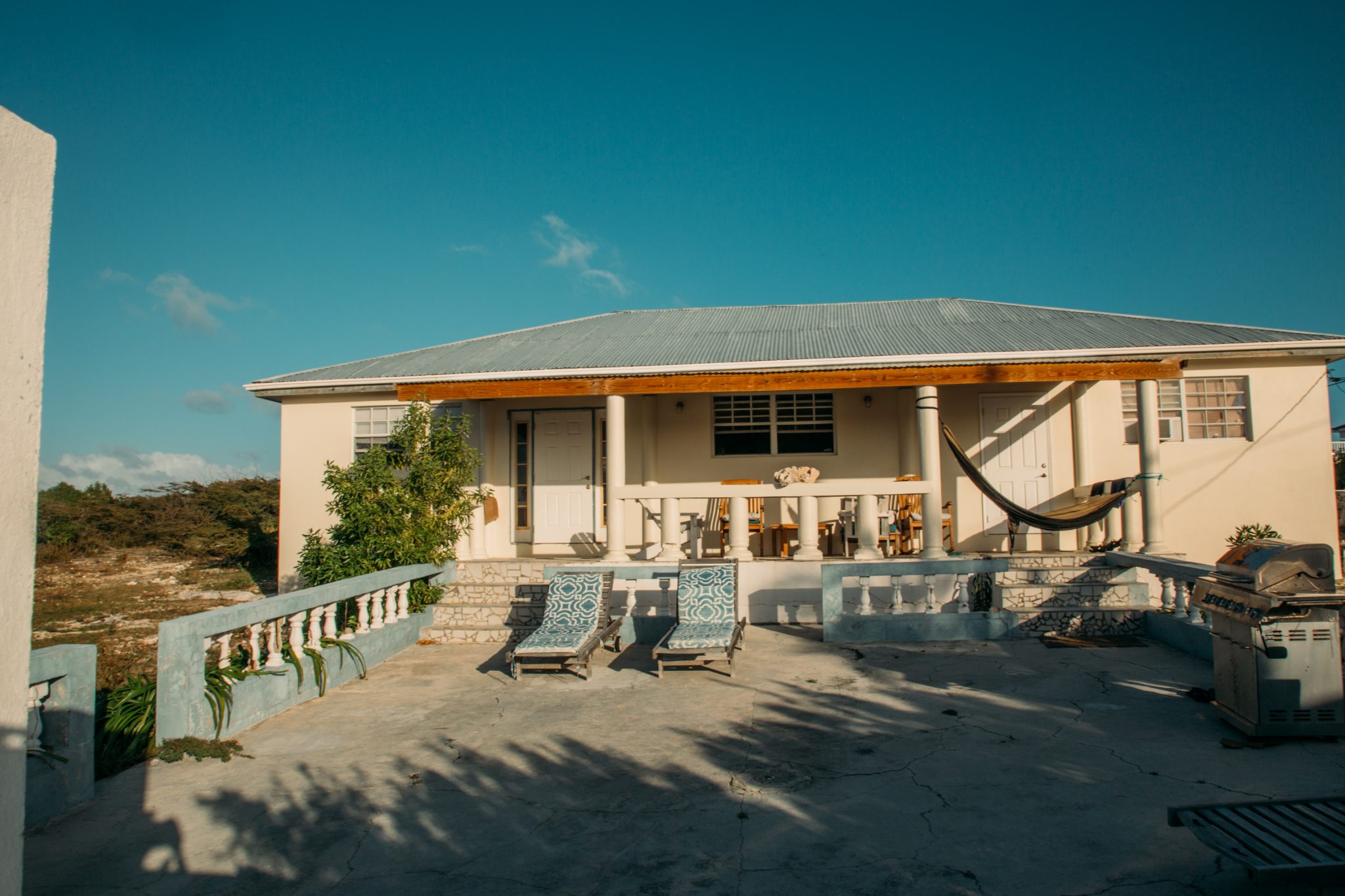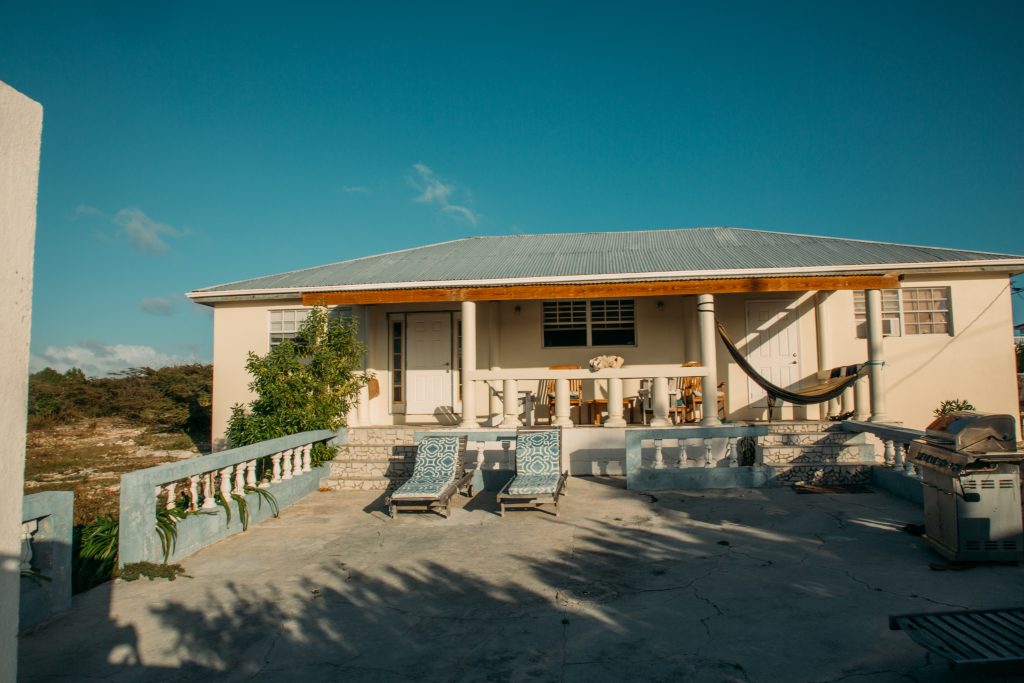 Accommodation Prices
NOTE: the government imposes a 12% "occupancy tax" on hotels, vacation rentals and resort reservations. Be sure to double-check whether this tax is included in your booking price.
Villas/Private vacation rentals
A popular option when coming to Turks and Caicos is to rent a private villa. This can get INSANELY expensive, depending on what you rent. I mean, some of these villas are being rented by celebrities and politicians (the Kardashians were staying on Provo at the same time as us and allegedly spent $35,000 a night for their villa – the most expensive I saw was $12,000 – $15,000 a night, though.)
However, vacation rentals on Turks and Caicos do exist between $100-$200 a night. (Our rental on Salt Cay, for example, was $150 a night.)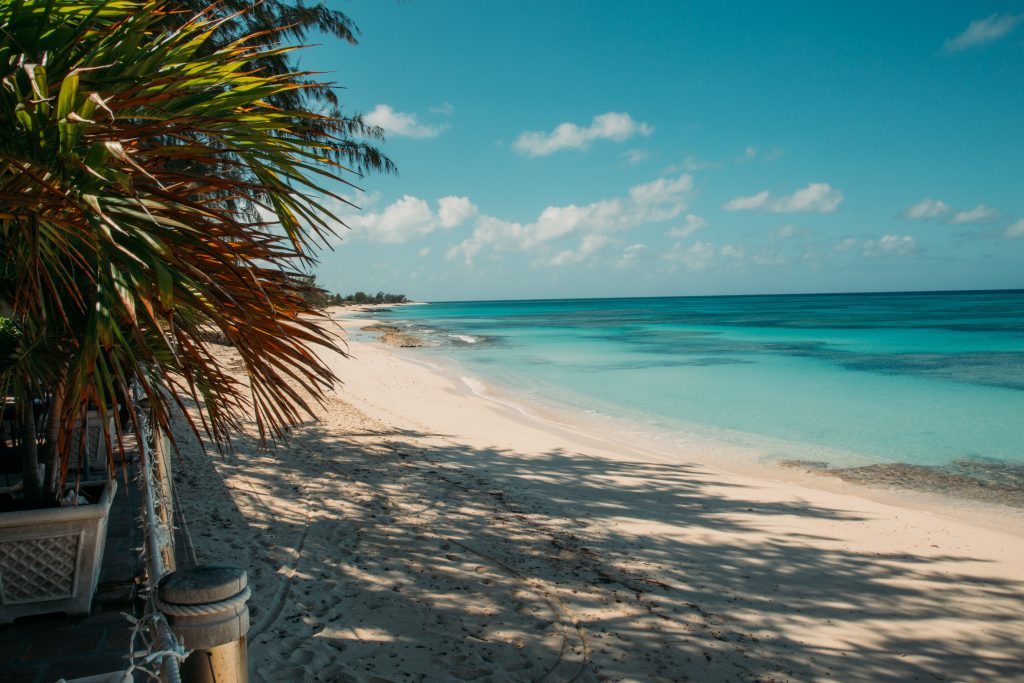 Hotels
The most affordable hotels I was able to find for our stay on Provo was the Grace Bay Suites and the Osprey Hotel on Grand Turk. (These were both no-frills hotels, but nice enough and within walking distance to restaurants and shopping.) They were both less than $200 a night when we stayed at them. However, the vast majority of hotels on Turks and Caicos will be over $200 a night.
Click here for a complete list of Provo hotels.
Click here for a complete list of Grand Turk hotels.
All-inclusive resorts
All-inclusive resorts are VERY expensive, in my opinion, on Turks and Caicos. However, when you take into account food prices and the taxes imposed here… the prices do make sense (kind of).
Where we stayed
Read next: Honest Beaches Turks & Caicos Review: EVERYTHING You Need to Know Before You Book
We had spent the last portion of our trip at Beaches Turks and Caicos. This was easily the most expensive resort we had ever been to (although, we did really enjoy it). For us to have spent an entire week at Beaches in Turks and Caicos would, at minimum, have cost $6,000. (I had received a press rate for staying here, and had not spent nearly that much, though.)
Pro tip: if you're interested in staying at a Beaches Resort with your family, but would like to spend roughly HALF the price – check out Beaches in Ocho Rios.

Funny enough, that's not even close to being the most expensive all-inclusive resort in Turks and Caicos. The exclusive Amanyara Resort currently holds that title! Prices START at $2,000 a night. (Literally, this is where people like Brad Pitt, David Beckham and Lebron James stay, though.)
At the time I was looking (for the end of January, early February), Alexandra Resort had been the cheapest all-inclusive resort to stay at in Turks and Caicos. A week here would have cost us just over $4,000. (Which to me, is not all that cheap, though!!)
Taxi Prices
Things to note:
There is no public transport on Turks and Caicos, at this time.
There are also no Ubers or Lyfts.
You have to use taxis if you don't rent a car.
Anytime I mentioned to anyone that I was going to Turks and Caicos, the first thing they would say is, "RENT A CAR." I am absolutely terrified of driving on the opposite side of the road, though. So, we decided to take taxis instead.
However, the reason everyone suggested this is because taxi prices are NUTS. (And car rentals aren't all that bad in price.) For us to take a taxi from the Providenciales airport to the Grace Bay Suites (a 12 km drive) cost $33, and we had shared the ride with another couple (which did nothing for the price). We were then expected to tip 10-15% on this rate.
To take a taxi from the Osprey Hotel to the Grand Turk Airport (a 3.3 km drive) cost us $12! Plus, the driver was pleading for a large tip. (We also only had a $20 bill on us at that time, and the driver wouldn't make us any change. So, we ended up having to give a 40% tip…)
Click here for current car rental rates in Turks and Caicos.
Tipping in Turks and Caicos
Tipping in Turks and Caicos is exactly the same as in the US. 15% is considered the minimum, and 20% is considered the average. (As I mentioned above, for taxis it's typical to tip 10-15%, although, many are asking for more due to COVID.
Excursions in Turks and Caicos
Honestly, the only excursions we did were through Salt Cay Divers or were included in our all-inclusive stay at Beaches. Richard and Karen from Salt Cay Divers were worth every single penny we had spent. (I mean, we SWAM WITH HUMPBACK WHALES on multiple occasions with them.) Below is a quick breakdown of the excursions we did with them. You can also click here for their current price lists.
Gibbs Cay snorkeling trip from Salt Cay – $80 per person
Snorkeling with whales adventure – $160 per person
Snorkel gear rentals (for us to go snorkeling by ourselves) – $15 per day
To get a rough idea of other Turks and Caicos excursion prices, click here.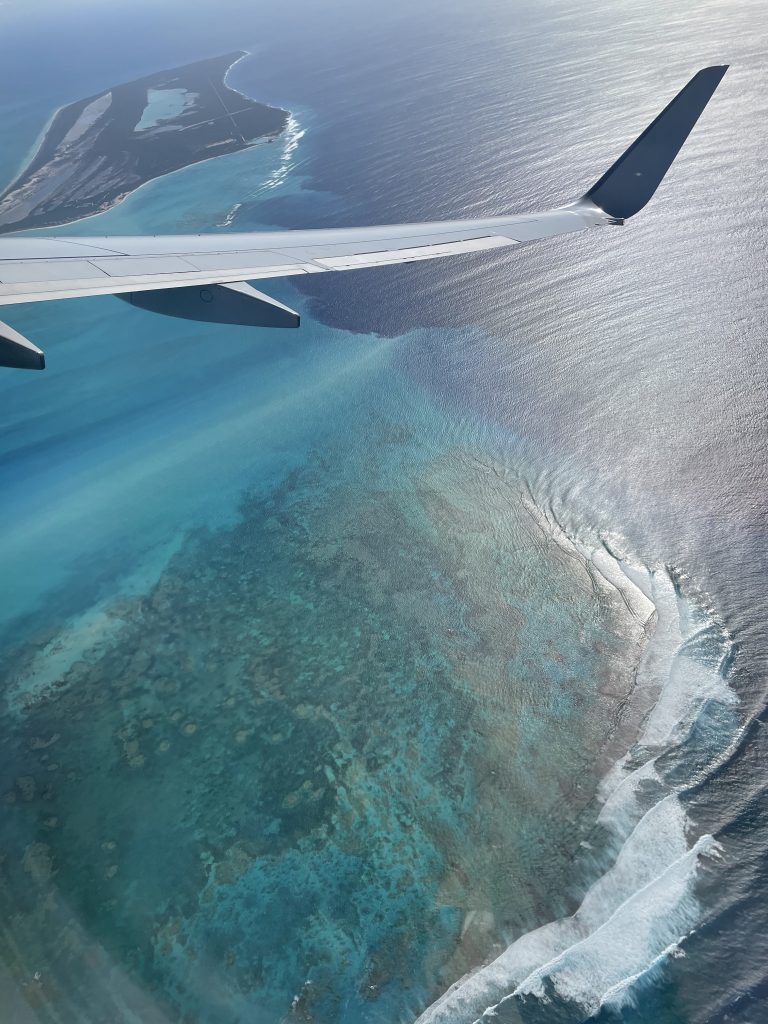 Flight Prices Turks and Caicos
My round trip ticket price from Appleton, Wisconsin to Providenciales, Turks and Caicos cost $500.85 through American Airlines. (So, for both my husband and me it cost $1,000.) This was for January/February 2021.
Flight prices for Provo to Grand Turk were $45 per ticket (round trip) through InterCaribbean Airways.
Flight prices from Grand Turks to Salt Cay were also $45 per ticket (round trip).
Final Thoughts
I understand that what is expensive to one person is not expensive to another. So, I wanted to present some prices in this post so you can decide if Turks and Caicos is expensive for YOU, depending on your budget. Overall, this is one of the most expensive trips my husband I had ever been on, but it is also one of the most beautiful and luxurious places we have ever visited. We absolutely loved the experience and would love to return one day!
Please feel free to reach out with any questions about Turks and Caicos in the comments!