20 Fun Things to Do in Lake Geneva by a Wisconsinite
Looking for fun things to do in Lake Geneva? This post has you covered!
Just a short drive from Milwaukee is an idyllic city in Walworth County, Wisconsin where gilded old mansions, luxury resorts, world-class golf courses, stunning beaches, and beautiful lakeside panoramas can be found.
Lake Geneva, as it's fondly named after the body of water it rests on, has a storied past that goes back to the golden era and even centuries ago. It used to be a haven for millionaires, prohibition bosses, and native tribes.
Today, Lake Geneva is the epitome of a picture-postcard destination, especially in the summer and fall, as the surrounding nature is at its liveliest colors. It's the best city to try lake activities, arts and crafts fairs, walking expeditions, and historic estate tours. All this and more, you can make the most out of your Lake Geneva vacation by trying these activities tailored for any type of visitor.
*Disclosure: some of these links are affiliate links. Meaning, if you click a link and make a purchase, Have Clothes, Will Travel gets a very small commission at no extra cost to you. Thank you for supporting the brands that make this blog possible!
Fun Activities in Lake Geneva, Wisconsin
Do a Staycation at Maxwell Mansion
Maxwell Mansion was built in 1856 and is the very first of its kind to be constructed in Lake Geneva. Lush gardens and century-old oak trees surround the luxury estate, while its interiors are decked with antique decorations and furnishings. It has an outdoor pool and modern amenities so tourists can have a convenient stay and enjoy the charm of the mansion. (This is where my friend, Shannon, was married a few years ago. I thought the ceremony here was AMAZING.)
If you're local and just want to enjoy Maxwell Mansion for the day (vs spending the night), head to their Tiki Tuesday during the summer months! From 11 am to 4 pm on Tuesdays throughout the summer they open the pool to the public for Tiki Tuesday. (Must be 21 or over.)
Enjoy Big Foot Beach State Park
Located on Lake Geneva's shores is Big Foot Beach State Park, a natural recreation area with campgrounds, wooded campsites with amenities, miles of scenic hiking trails, and a stunning beach with 900 feet of shoreline. You can rent a watercraft or boat from a local vendor or use your own to enjoy the waters.
Visit Black Point Estate and Gardens
A Queen Anne-style home with a rich history dating as far back as 1888. The architectural style of this 20-bedroom home is unparalleled and it's filled with antique furnishings and decors from the bygone era. It's one of the most recognizable historic estates in the area and is currently managed by the Wisconsin Historical Society. Guests will have to take a boat coming here, similar to how Conrad Seipp (owner) and his family did it centuries ago.
Explore the Geneva Lake Museum
The museum holds most of Geneva Lake's and the surrounding communities rich history and culture. Here, you'll find a well-preserved schoolroom from the 1890s, a vintage dental workstation from the 1920s, and a fire engine house from the 1890s. The museum is also part of the Main Street Historic District where 700 buildings from the 19th and 20th centuries have been restored.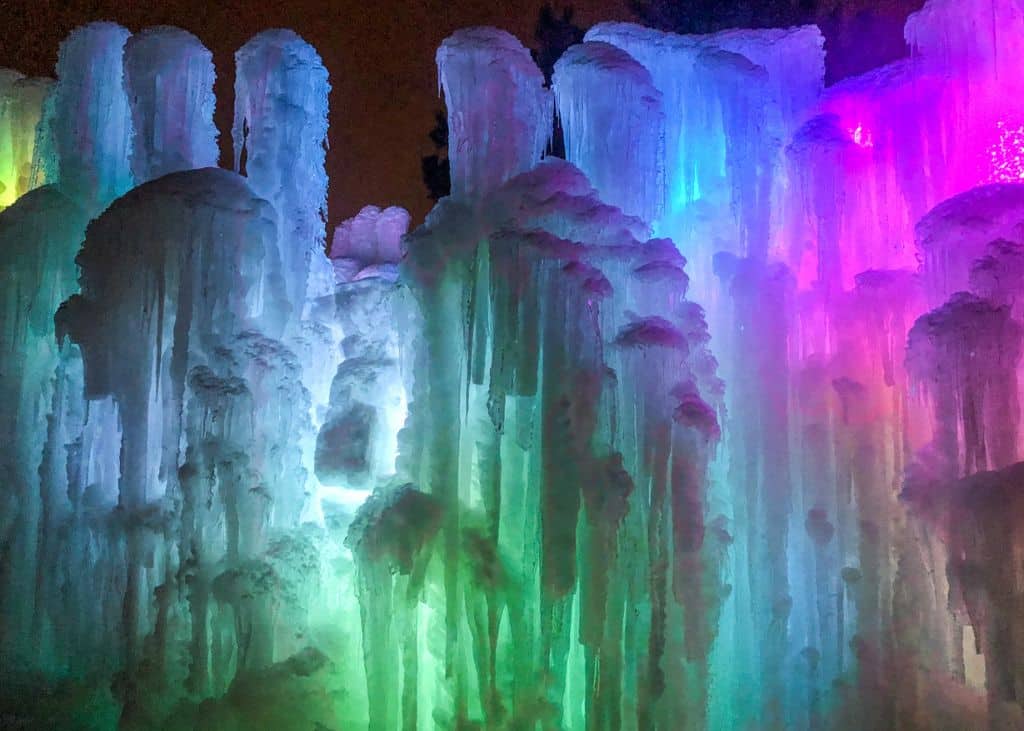 See the Ice Castles in the Winter
Wisconsin in the winter is a magical place to be, and Lake Geneva's Ice Castles is a must-see! Thousands of glistening icicles, larger-than-life ice structures, frozen tunnels, and ice castles make up a winter fantasy world. In addition, there are ice slides and LED-light icicle shows to be enjoyed by the whole family.
The 2023 dates have not been released yet. However, in past years, the castles typically open in late January.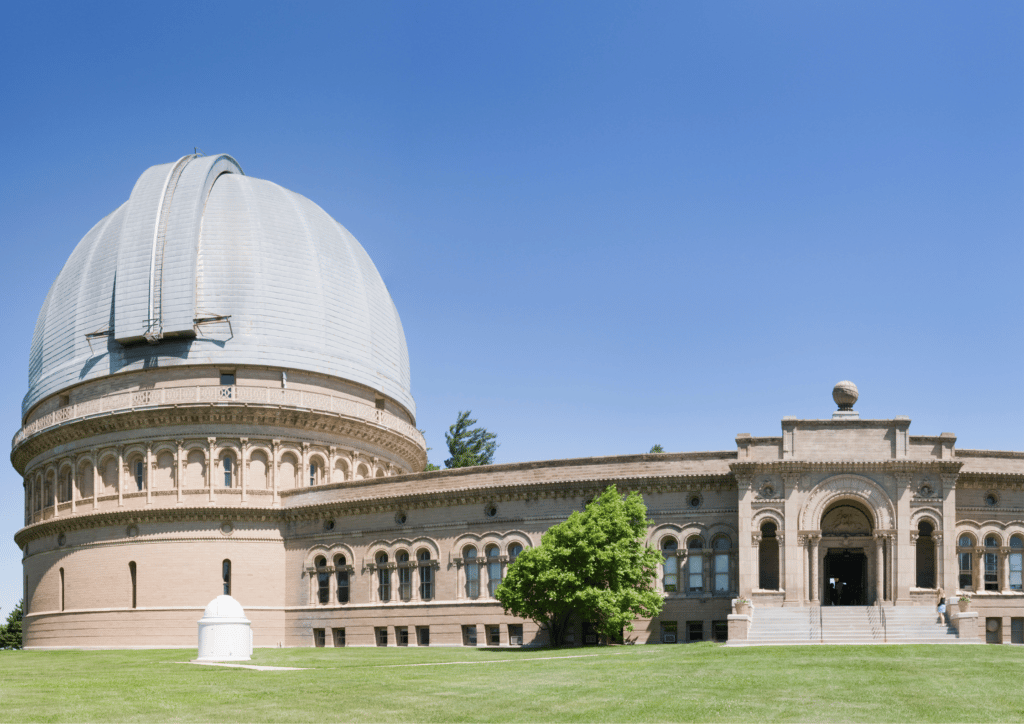 Visit the Yerkes Observatory
Established in 1892, the Yerkes Observatory has historical and astronomical significance—it used to house the largest refracting telescope and was the center of research for over a century. Today, the observatory's 40-inch refractor and the giant telescope are a thing of wonder to locals and tourists who want to spot the moon, Saturn, and Mars up close.
Take a Hot Balloon Ride Over Lake Geneva
For a view and perspective of Lake Geneva like no other, a scenic hot air balloon ride does the trick. You'll get front-row seats to incredible sunset and sunrise views over the horizon, as well as panoramic views of the quaint town and lush pastures below. Ideal for romantic couples wanting a unique getaway or for birthday celebrations in the sky.
Go on a Ziplining Adventure!
A zipline adventure is in order for those wanting a fun and thrilling escapade in Lake Geneva—best experienced by both adults and kids! Lake Geneva Ziplines & Adventures has a nine-line zipline tour set in a 100-acre land, complete with 16 obstacle courses and a four-sided climbing tower. It's a different but exciting way to explore the sights.
Take a Safari in Lake Geneva (Seriously!)
You don't have to travel to Kenya for a safari, take your own vehicle and tour Safari Lake Geneva! It's a 75-acre safari excursion where you'll see exotic animals in their natural habitat. It's home to nilgai antelopes, camels, llamas, muskrats, as well as a group of Brahman cattle and scimitar-horned oryx. I think this Lake Geneva attractions is SO cool.
Take a Boat Tour with Lake Geneva Cruise Lines
Marvel at the beautiful historic estates and mansions lining the shores of Lake Geneva through a relaxing cruise. You can choose from a narrated luncheon tour to a Sinatra-inspired dinner cruise. Their most popular tour is the US Mailboat Tour, an old form of boat courier service that only a few places still observe including Lake Geneva. You'll be delivering letters and packages to 75 houses in the neighborhood.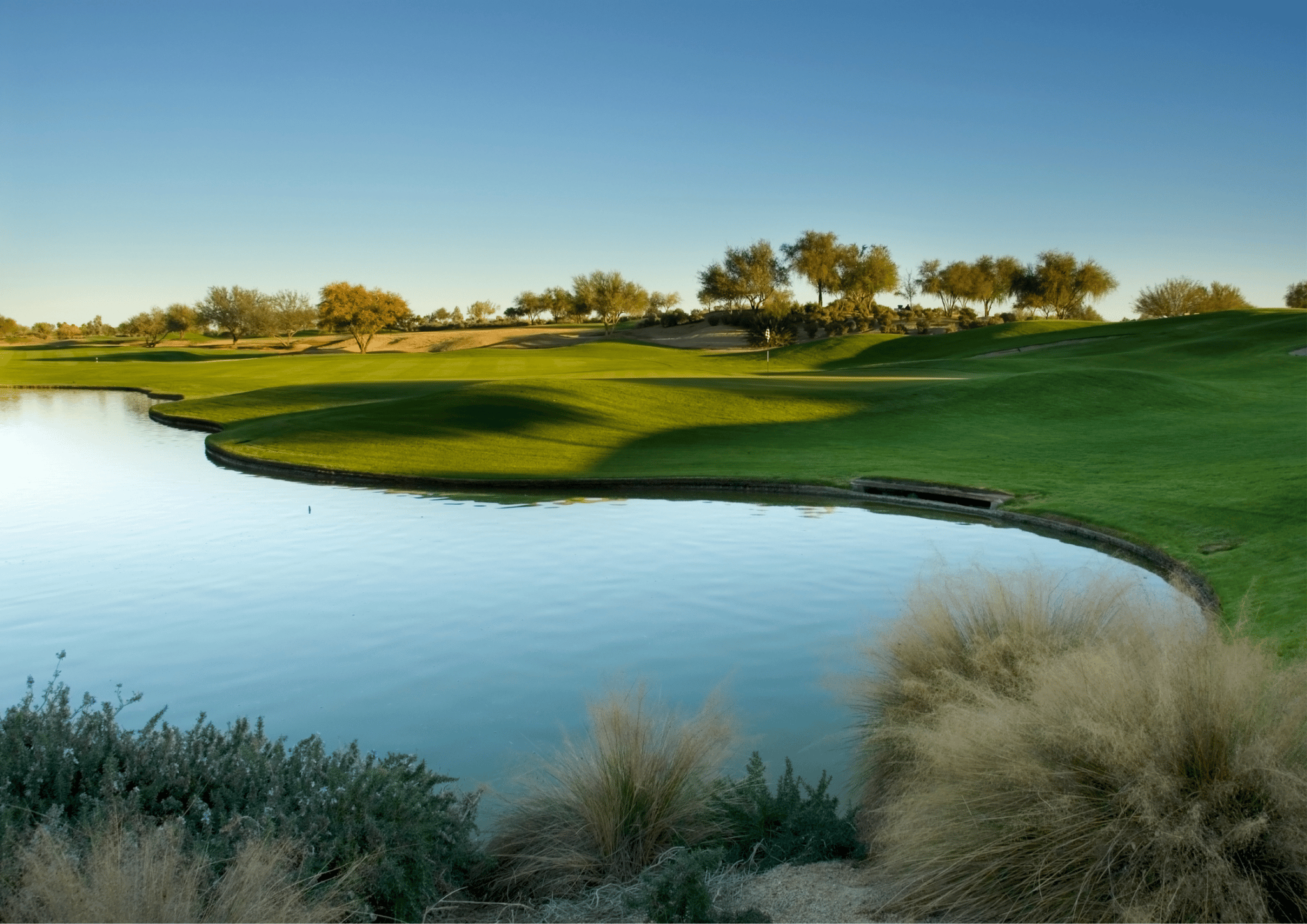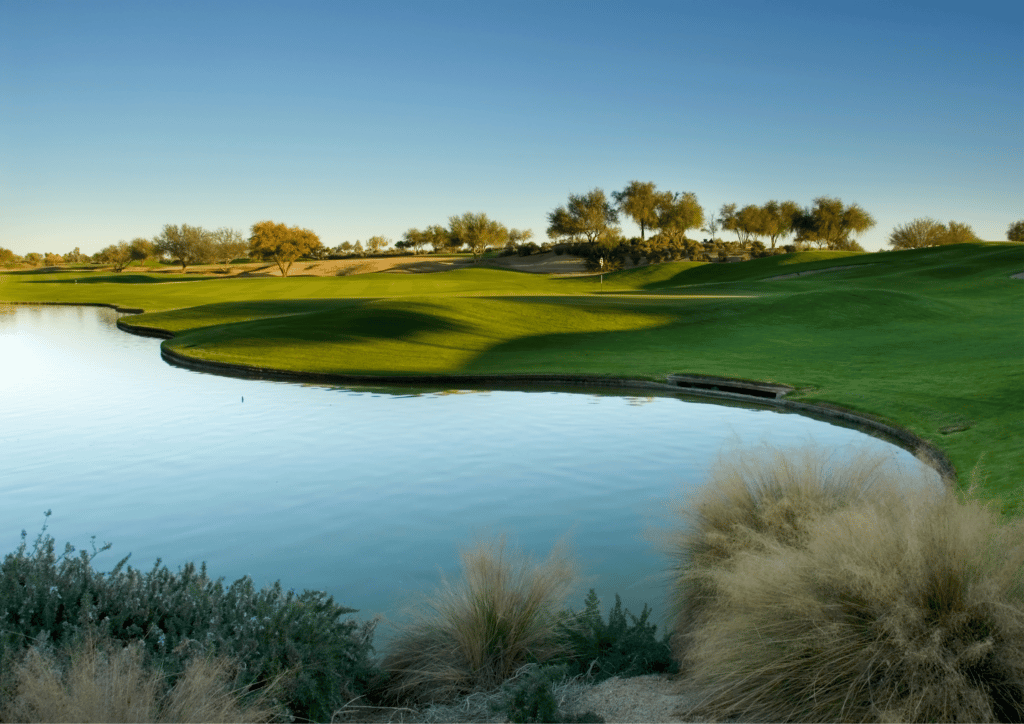 Golf Grand Geneva Resort Golf Courses
A premier destination for golfing—with The Brute and The Highlands taking center stage in the form of 18-hole golf courses. The first is the most popular as the course spans in over 7,000 yards of rolling greens with 68 bunkers and sand traps. The latter is a Scottish-style golf course with spacious fairways, stunning foliage, and creeks ideal for strategic golfers.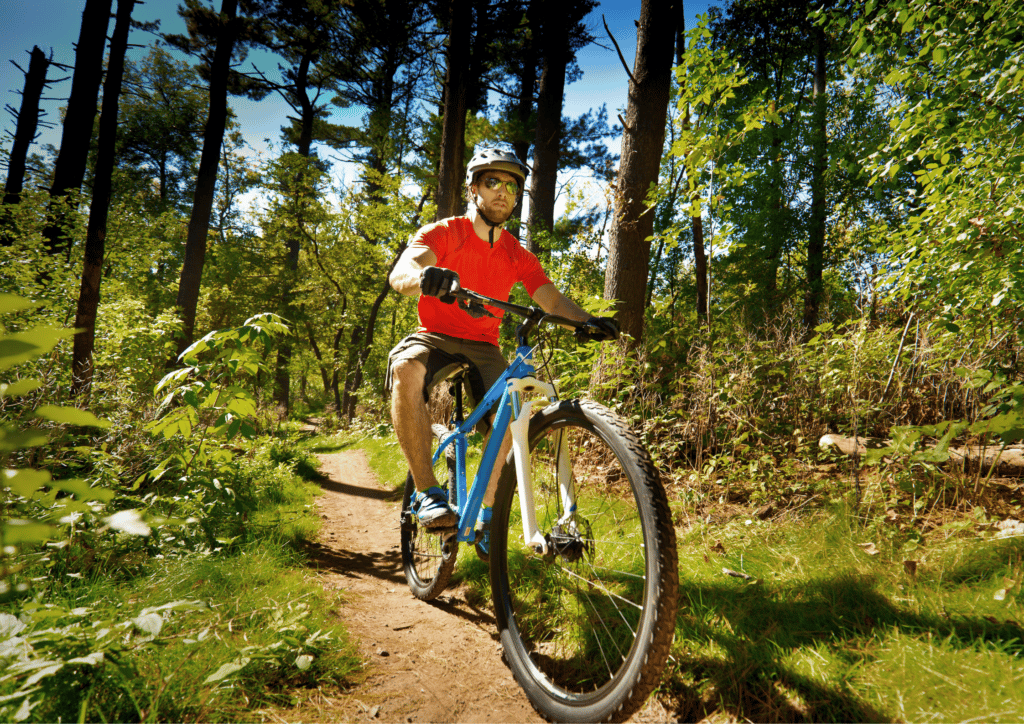 Bike the White River State Trail
The White River Biking Trail is an 11.4-mile point-to-point trail near Lake Geneva and is the best spot for avid bikers wanting to explore its natural beauty. A scenic trail lined with beautiful floras greets bikers as they pass through this moderately trafficked trail best experienced from April to October.
Watch the Dancing Horses
A stunning display of equestrian artistry can be seen at The Dancing Horses Theatre where a talented team of professionals with a wide range of horse breeds dance together for a magical performance unlike any other. This live show is performed in a modern 300-seat theatre that offers a bird show and a petting zoo experience as well. It's perfect for families look for a fun night out!
Get Your Adventure on with Clear Water Outdoor Sports
Watersports are plenty in Lake Geneva—paddleboarding, kayaking, and canoeing—you name it, they handle it. Clear Water Outdoors gets you a front seat in exploring the pristine waters of Geneva Lake and its natural wonders through these sports. They accept reservations online and through direct bookings in the shop.
Ski The Mountaintop at Grand Geneva Resort & Spa
A great place to take the family out on some ski fun, The Mountaintop features 20 ski runs including beginner courses for kids learning how to ski for the first time (or adults like me who are still trying to get the hang of it, haha). The resort has some of the best ski hills in the state with terrains primed for sledding, snowshoeing, ice skating, and more.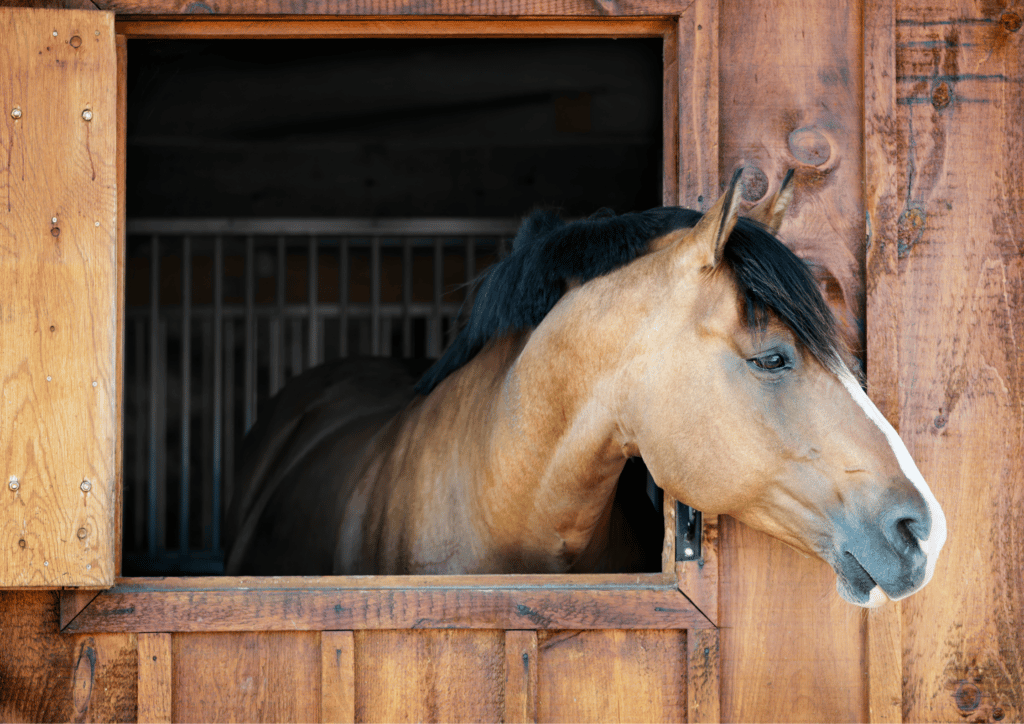 Ride (or Just Pet) the Horses at Dan Patch Stables
A family-friendly and year-round establishment located in Lake Geneva's Grand Geneva Resort. Well-trained and gentle horses along with an expert guide allows you to see the scenic countryside in a special way, as opposed to just driving through the routes. Dan Patch Stables also has a petting zoo, carriage rides, and pony rides for the kids.
Go for a Spin with Lake Geneva Scooter Tours & Rentals
This top-rated attraction is a must-try for anyone or a group of friends to explore Lake Geneva's delightful spots. The open-air, rolling hills and charming lakeside paths make for an unforgettable riding experience. Joiners are given a helmet, a map, and a comfortable automatic scooter to start their journey.
Relax at Avani Spa or Well Spa & Salon
Unwind and relax at Lake Geneva's best spa destinations—Avani Spa and Well Spa—both offer the perfect avenue for rejuvenating treatments. Try the revitalizing cleansing facial and lavender body wrap at Avani Spa in Abbey Resort or Well Spa's holistic and restorative massage treatments with salon services.
See a Show at The Tristan Crist Magic Theatre
The Tristan Crist Magic Theatre is a favorite among magic enthusiasts for its mind-blowing tricks and illusions anyone will be able to see up close. The 51-seat theatre offers an hour-long live magic show with a bit of comedy and is located on Main Street. The Tristan Crist Magic Theatre also hosts shows to other venues for a larger audience reach.
Visit The Baker House
A Queen Anne-style home with 13 originally-tiled fireplaces, hardwood floors, and detailed carvings. Its construction finished in 1885 and it has become an iconic landmark in Lake Geneva to date. It now functions as a boutique hotel and restaurant with modern amenities but the house is still decked with original antique decorations.