25+ Cool Things to Do in Wisconsin by a Wisconsinite
Looking for cool things to do in Wisconsin? Look no further! I've lived in Wisconsin for 25+ years and have put together this post featuring some of my personal favorite things to do in Wisconsin!
Wisconsin is home to amazing beer, cheese and the Green Bay Packers. We also have supper clubs and the best Old Fashioneds in the world. (I'm calling it!) But there's more to Wisconsin than just our love of football and dairy. From the bustling city of Milwaukee to the quiet lakeshores of Minocqua, there is no shortage of things to do – whether you're a city-lover or an outdoorsman. No matter what time of year you visit Wisconsin, my state has plenty to offer both us locals and tourists all year long!
This is my personal list of cool things to do in Wisconsin, but it is by no means EVERYTHING there is to do in Wisconsin. If I missed something you feel I should add to this list, please feel free to reach out in the comments section at the end of this post.
*Disclosure: some of these links are affiliate links. Meaning, if you click a link and make a purchase, Have Clothes, Will Travel gets a very small commission at no extra cost to you. Thank you for supporting the brands that make this blog possible!
Cool Things to Do in Wisconsin by a Wisconsinite
1.) Experience Lambeau Field
Anytime anyone (no matter where I've been in the world) finds out I'm from Wisconsin the first question I get is – "So, do you like the Green Bay Packers?!" Of course, I do! So, I am a bit biased in listing Lambeau Field first. However, if you're looking to get the full Wisconsin experience, you absolutely have to visit Lambeau Field – the home of the Green Bay Packers.
Going to a home game (especially in the winter) is the ultimate Wisconsin experience – even if you're not a fan of football. Click here for tickets. If you're unable to find tickets, though, "tailgating" before a game at Lambeau is amazing too! Head to the local bars, such as Stadium View, a few hours before the game to enjoy the excitement and festivities (and of course, the drinks and brats)!
If you're visiting in the offseason, try booking a Lambeau Field Stadium tour. You can even combine it with a tour of the Packers Hall of Fame.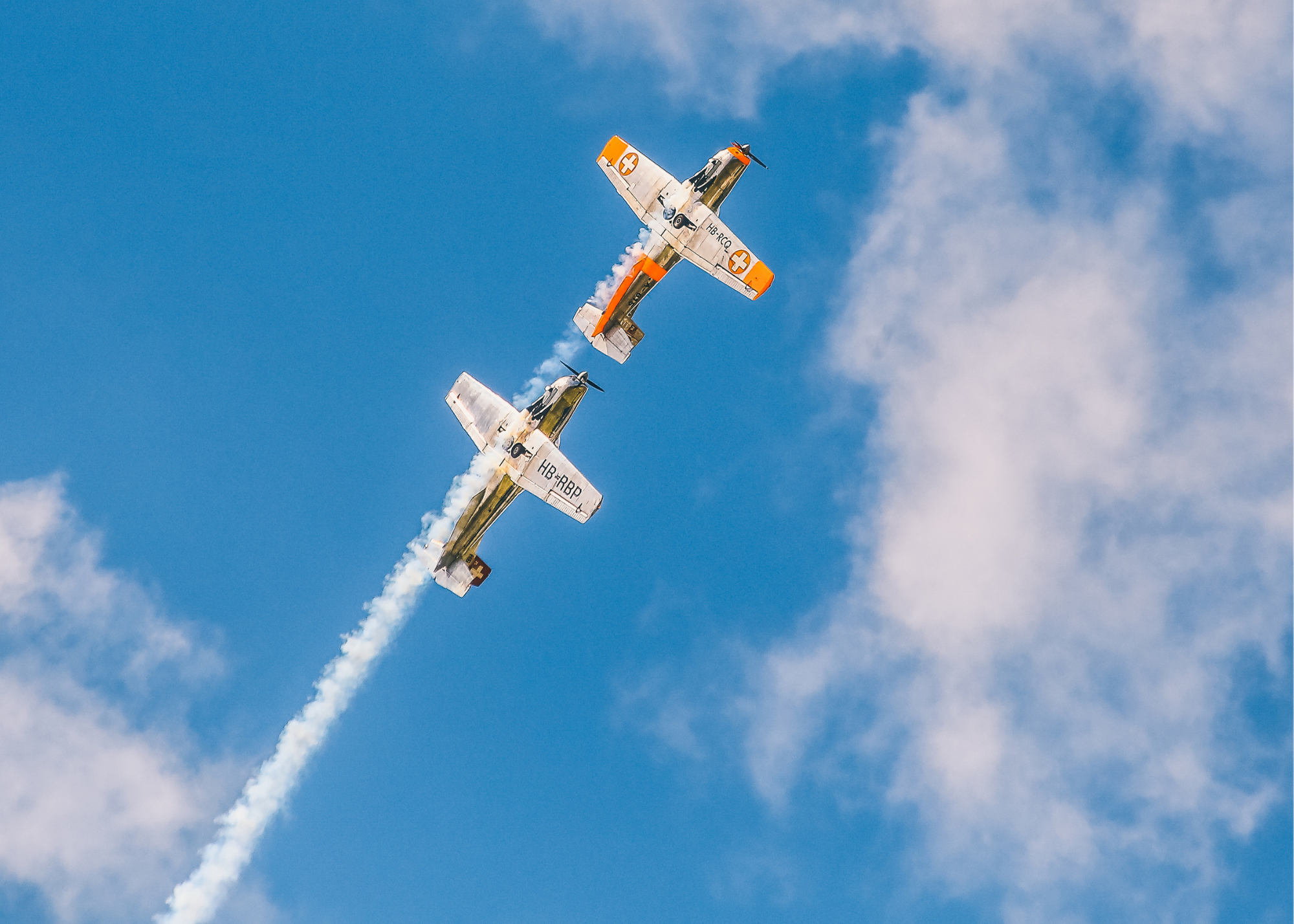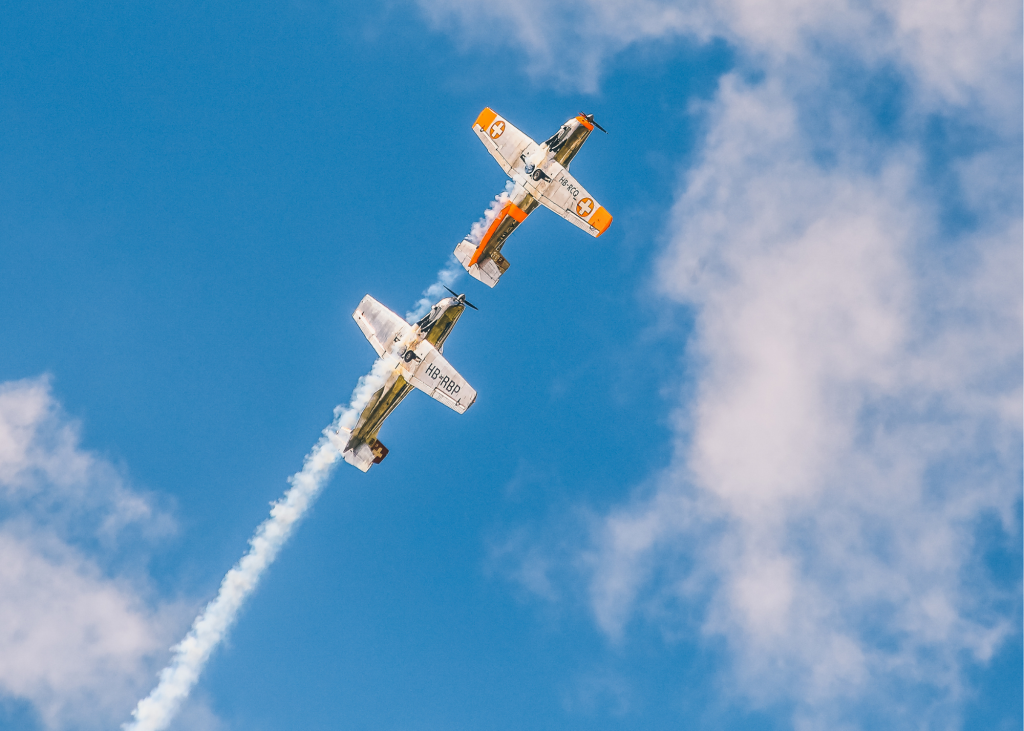 2.) See the world's largest airshow circuit at EAA AirVenture in Oshkosh
Held every summer since 1970 (except 2020), the annual airshow is held at Wittman Regional Airport (also adjacent to Pioneer Airport) in Oshkosh. This event attracts over half a million visitors to witness thrilling aerobatic displays of contemporary and vintage aircraft. (Even Harrison Ford and George Lucas have come to this event!) An impressive collection of over 200+ aircrafts are also viewable through EAA AirVenture Museum. Flying displays are also available at night along with movie and theatrical shows.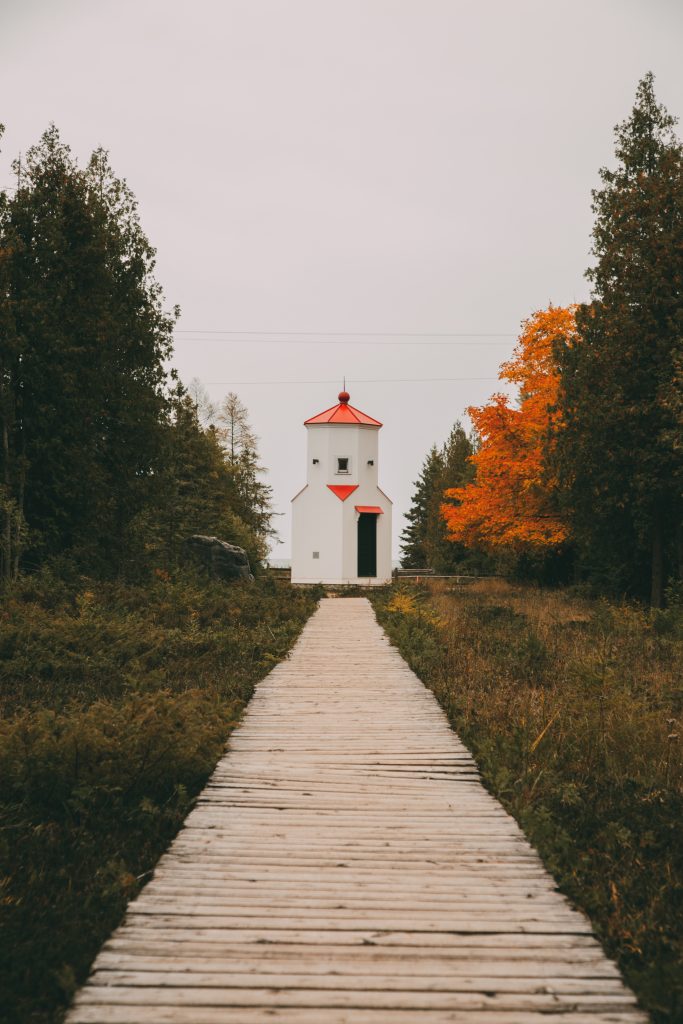 3.) Take a Weekend Trip to Door County
Door County is a breathtaking area between Green Bay and Lake Michigan. From its beautiful forest trails to its towering limestone bluffs and stunning sand dune beaches, there is no shortage of natural wonders in Door County. If the great outdoors isn't your cup of tea, though – don't worry! Door County also offers everything from decadent wine tasting and cheese curd tours to quaint family-owned boutiques and art galleries, as well as world-class dining.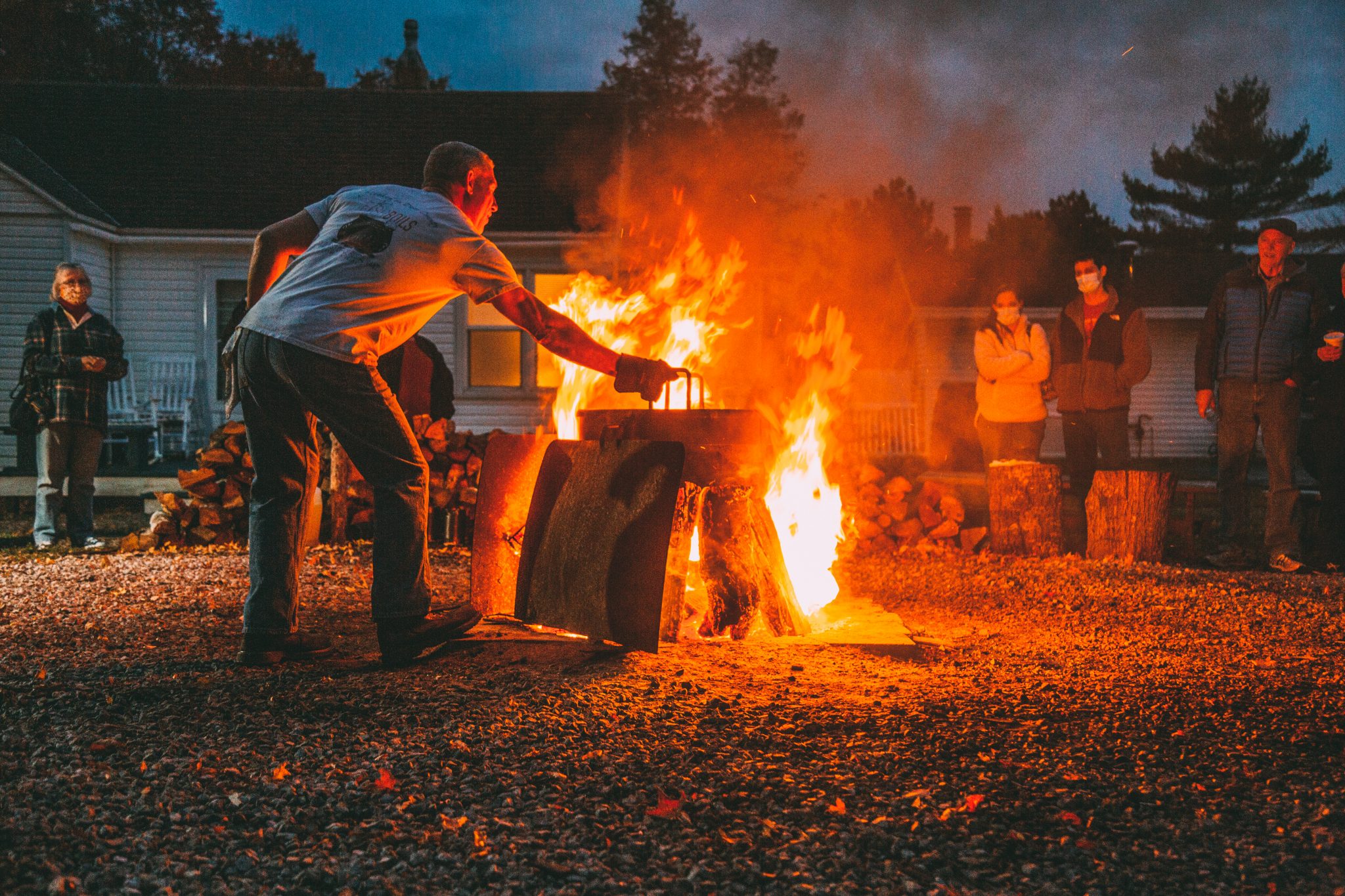 An especially cool thing to do in Door County, Wisconsin is to attend a traditional fish boil. Your boil master will prepare your white fish and vegetables in a large metal kettle over an open flame behind the restaurant. I, personally, like the Old Post Office Restaurant in Ephraim as their boil master really knows his stuff!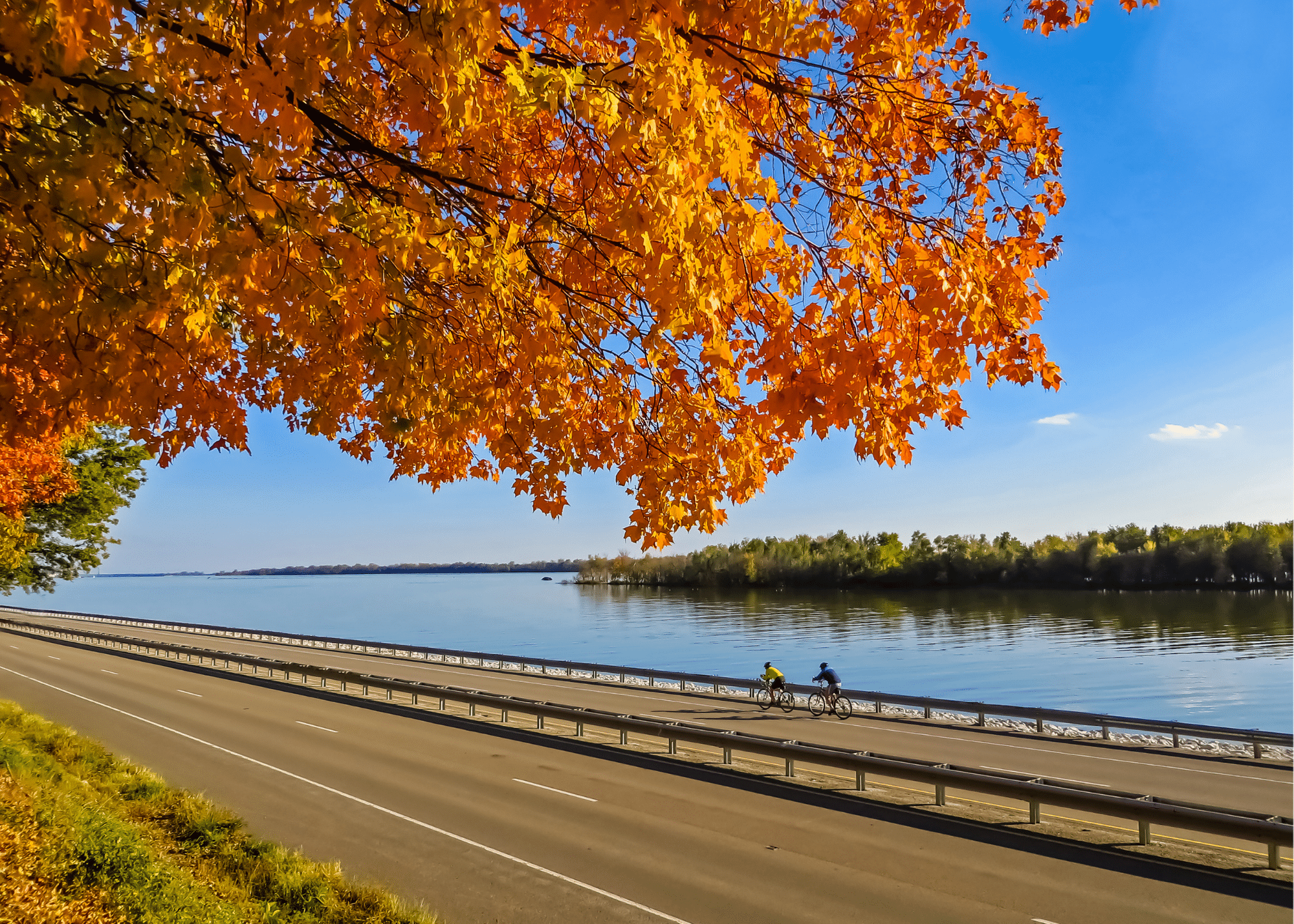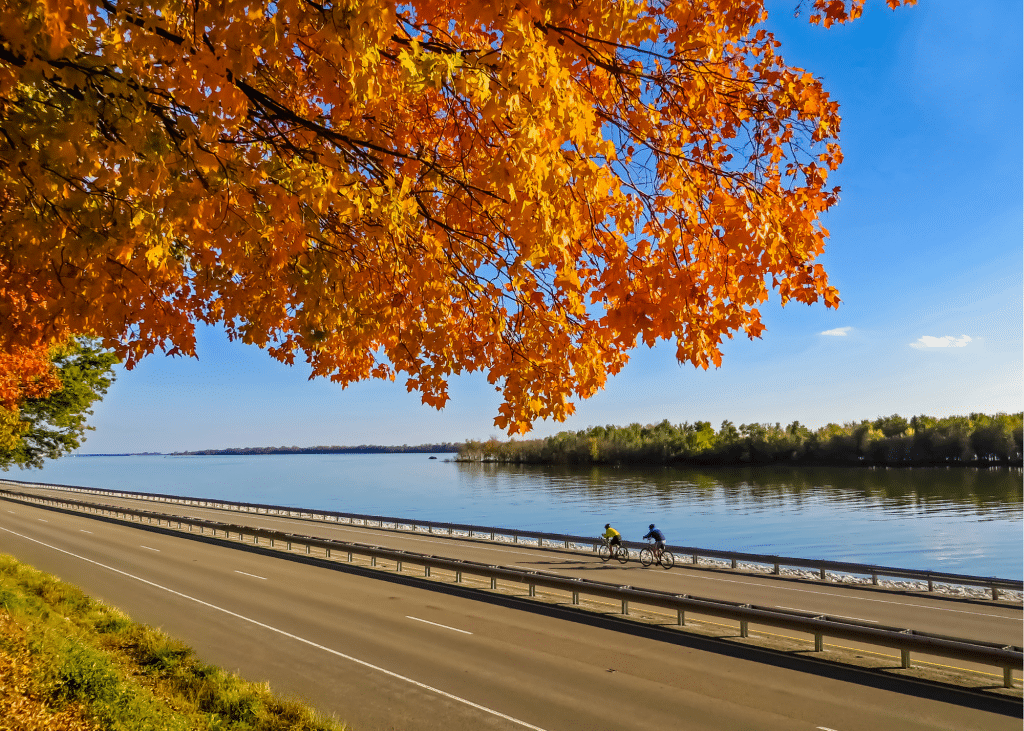 4.) Take a scenic drive on Wisconsin's Great River Road
Take a drive on one of the most scenic roads parallel to the Mississippi River. It's also surrounded by century-old river towns and over 400-foot-high sandstone bluffs. There are state parks and nature reserves to explore as well as recreational past times for the family like fishing, boating, kayaking, and visiting antique shops!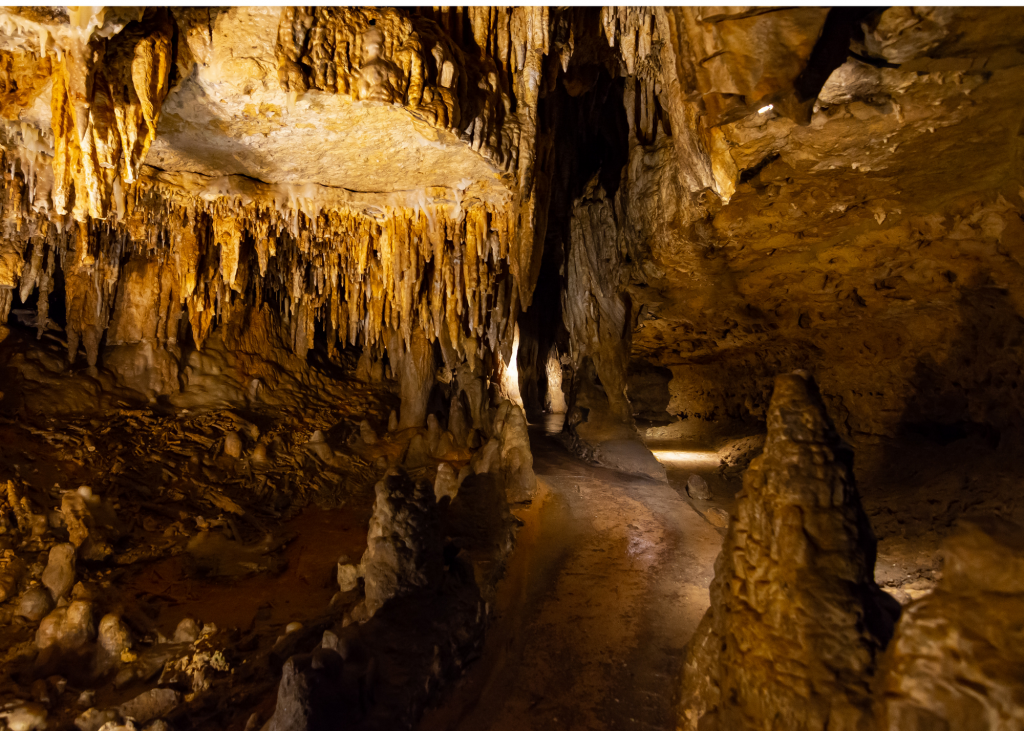 5.) Explore Cave of the Mounds near Blue Mounds
First opened to the public in 1940, this "jewel box" of a cave is considered a National Natural Landmark for its unique and beautiful limestone formations. Located close to Blue Mounds, the cave features strategically placed walkways with lights highlighting the natural beauty of the limestone stalactites. (It's really cool to see, but if you're claustrophobic like me… this may not be the best activity!)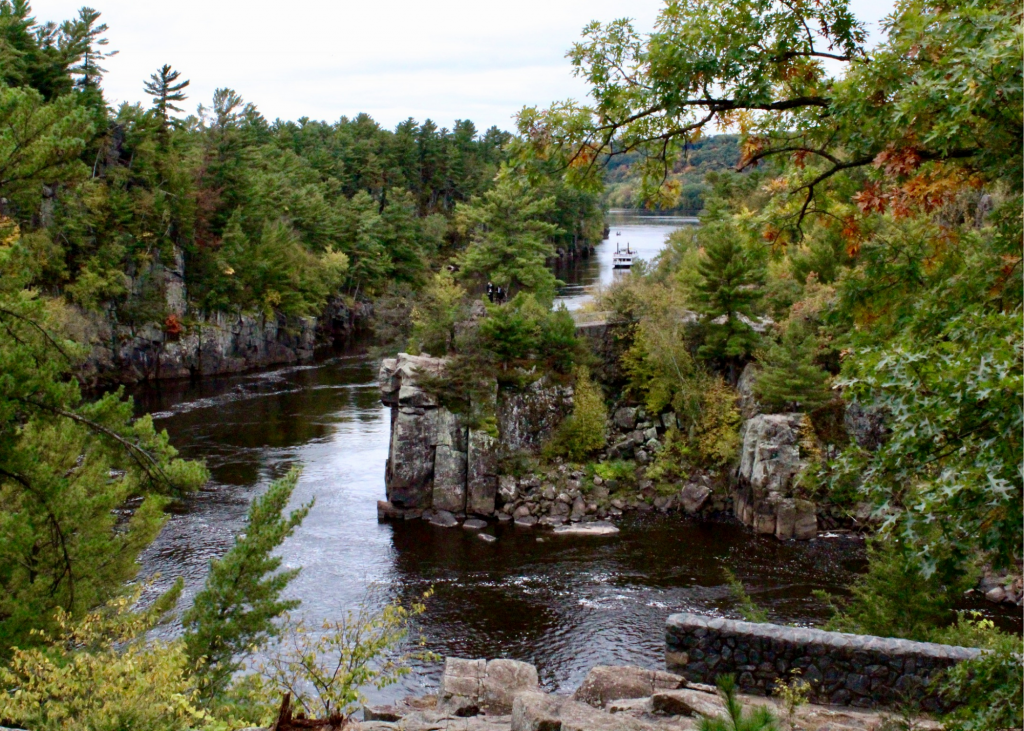 6.) Visit Interstate State Park (St. Croix)
Two adjacent state parks make up the Interstate State Park on the Minnesota-Wisconsin border. Both are divided by the Dalles of the St. Croix River and have some of the best views in spring. Hike through the surrounding trails of St. Croix River Dalles, go canoeing in the flat-waters, or run through the rapids. Better yet, relax and set up camp in one of several camping sites in the area!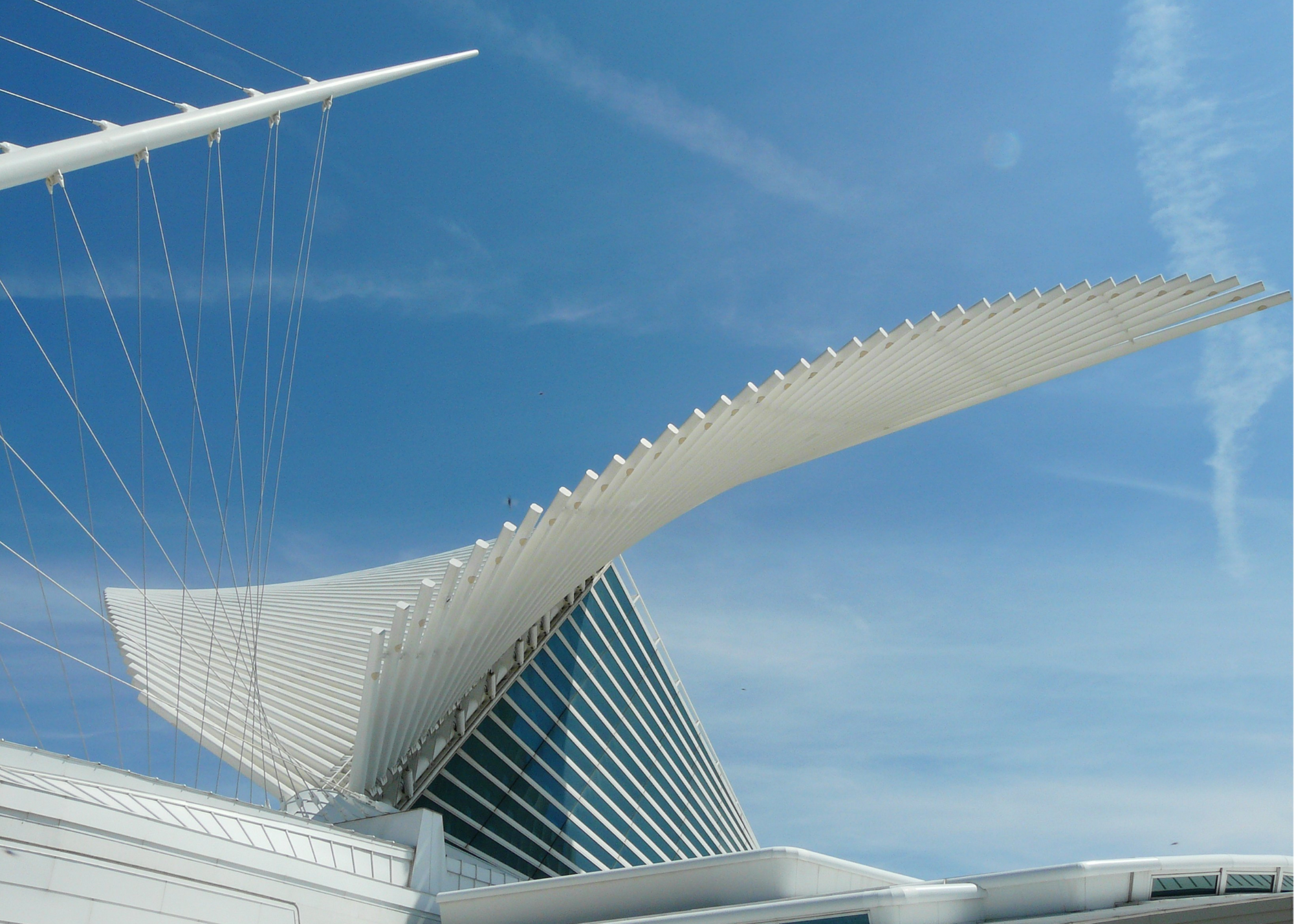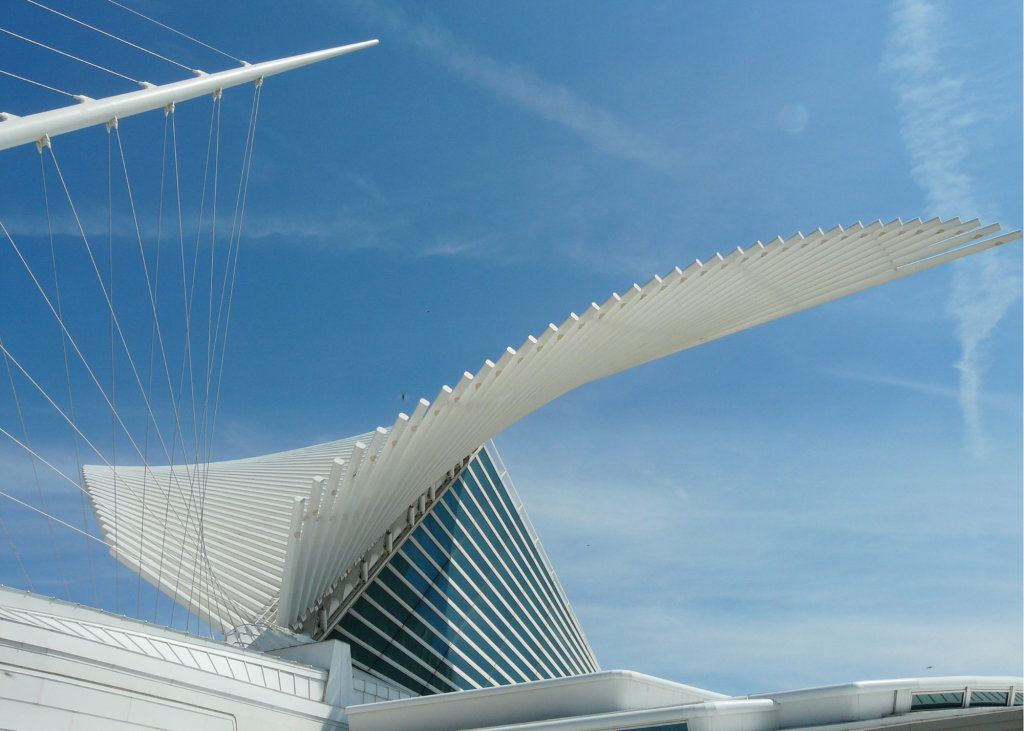 7.) Admire the Milwaukee Art Museum
Spanish architect Santiago Calatrava made sure that the museum's exterior is also an art itself; he made it so that it resembles a bird taking flight. The bird-shaped exterior offers a unique visual treat to visitors and has become a landmark. Aside from contemporary art, it also houses compelling pieces including galleries dedicated to Folk & Outsider American Art and Civil War era pieces.
8.) Explore The House on the Rock in Spring Green
Originally a 14-room house featuring collections of eclectic finds, the House on the Rock has now expanded to include garden displays and more exhibit spaces to accommodate events and art pieces. It has the world's largest carousel with over 269 carousel animals, 182 lanterns, and 20,000 lights surrounded by mannequin angels. It's definitely a sight to see and would take more than a day to go through all of the collections!
9.) Take a Pabst Mansion Tour (and then a brewery tour)!
Visitors can actually tour the 19th century Flemish Renaissance Revival style home of Captain Frederick Pabst, a well-known beer baron during his time. He's who Pabst Brewing was named after. The house is filled with priceless arts and furnishings from the gilded age! The property is included in the National Register of Historic Places and is still open for public tours.
Speaking of breweries… no matter where you are in Wisconsin be sure to visit a local brewery! You will NOT be disappointed. In Milwaukee, I especially love Lakefront Brewery and 1840 Brewing Co. The Miller Brewing Company also offers visitors a delightful beer tasting and tour in Milwaukee.
More cool tours in Milwaukee: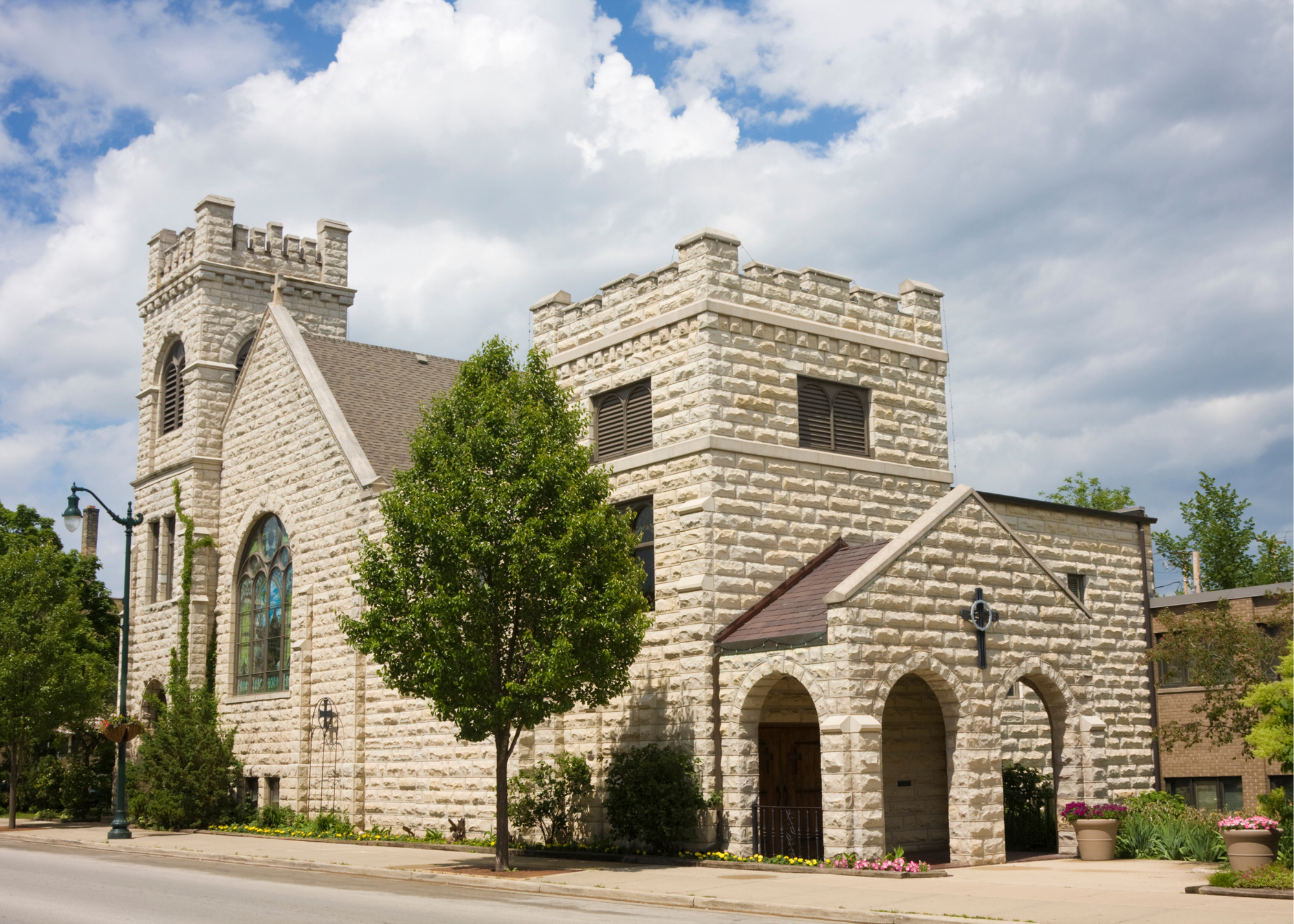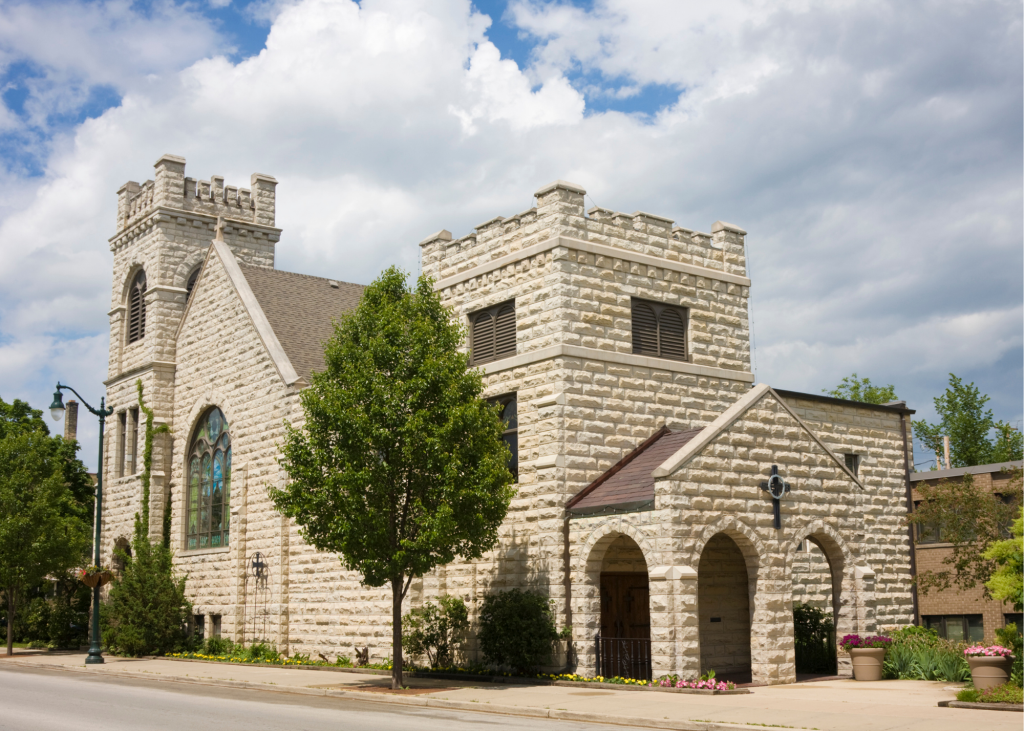 10.) Visit Historic Cedarburg
A small town with historic charms evident in its old-style streets, covered bridge, old preserved grist mill, and Cedar Creek Settlement. You can go antique shopping in specialty shops, experience a unique stay in one of the town's historic inns, and take part in the Wine & Harvest Festival, Strawberry Festival, or the Winter Festival.
11.) Experience the Wisconsin State Capitol, Madison
A visit to the state isn't complete without seeing the Wisconsin State Capitol up close and personal. It's an architectural wonder featuring a 284-foot-high dome, large murals, and marble works. There are hour-long tours available to visitors daily and you can check out the building's history through its museum located on the 6th floor.
12.) Visit the National Railroad Museum in Ashwaubenon, Wisconsin
Train enthusiasts are in for a treat at the National Railroad Museum in Ashwaubenon, Wisconsin. Founded in 1956, it's one of the oldest establishments in the US dedicated to preserving railroad history. It has some of the nation's largest steam locomotives, a standard-gauge railway, charming cabooses, and a Thomas the Tank Engine ride for kids!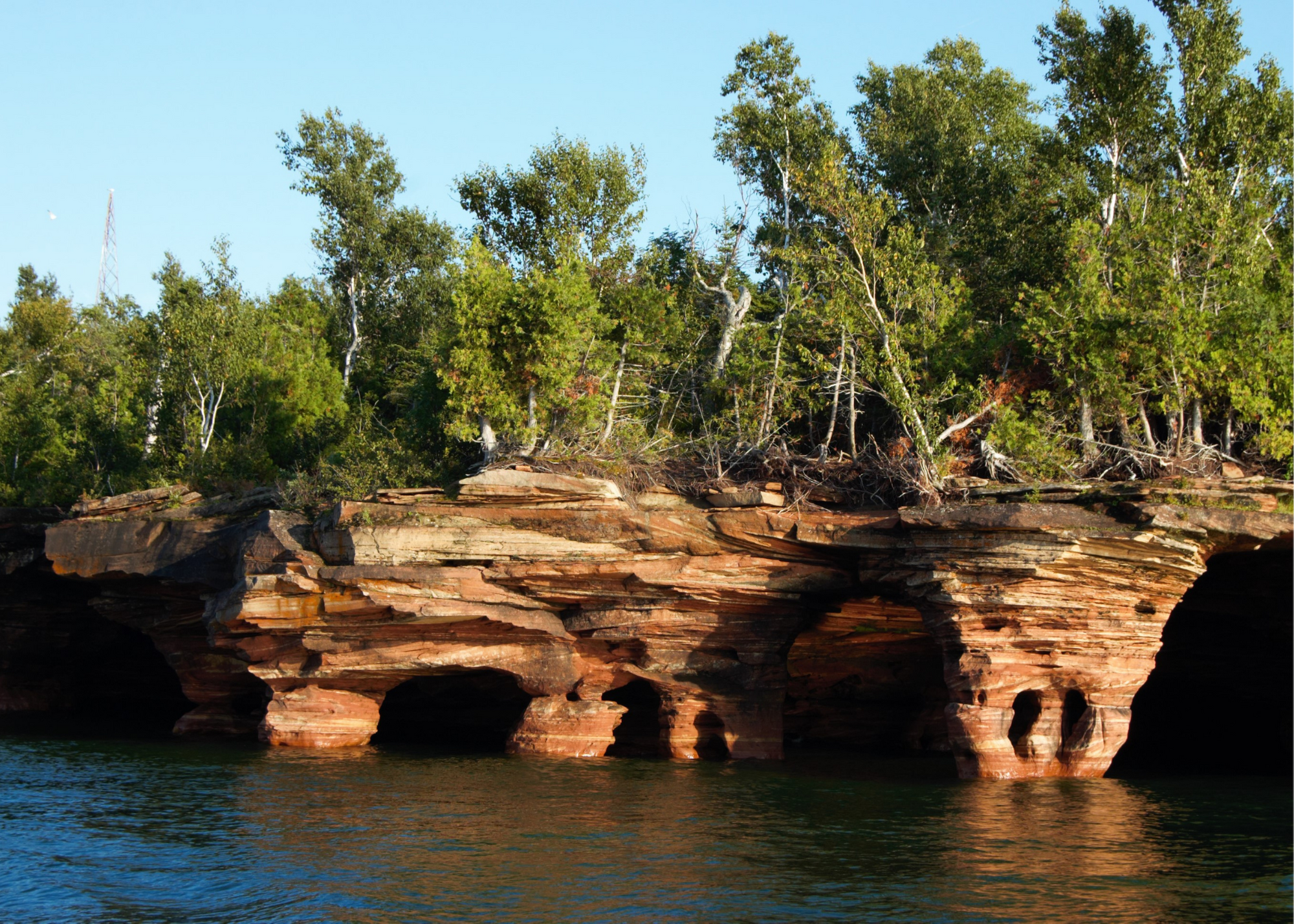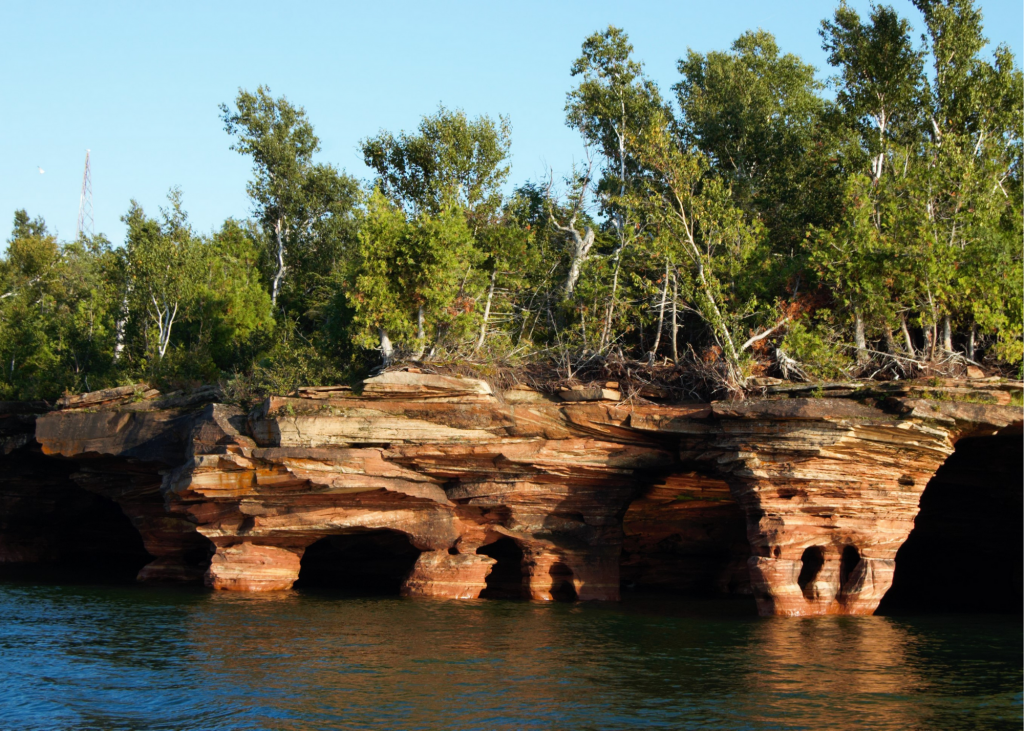 13.) Explore the Apostle Islands and Bayfield
Over 22 gem-like islands make up the historic Apostle Islands. They're brimming with sea caves, lighthouses, natural formations, and scenic forests. Spend a lovely overnight camping trip on one of the designated grounds or go kayaking from one island to the next. You can also stroll through Bayfield's shops, museums, and restaurants.
The Apostle Islands Ice Caves are also astonishing formations to see in winter. This is when the waves splash against the rock and begin to freeze to the sandstone cliff. The ice caves are typically accessible from late January to late February, as Lake Superior needs to be frozen solid to safely walk to these stunning caves.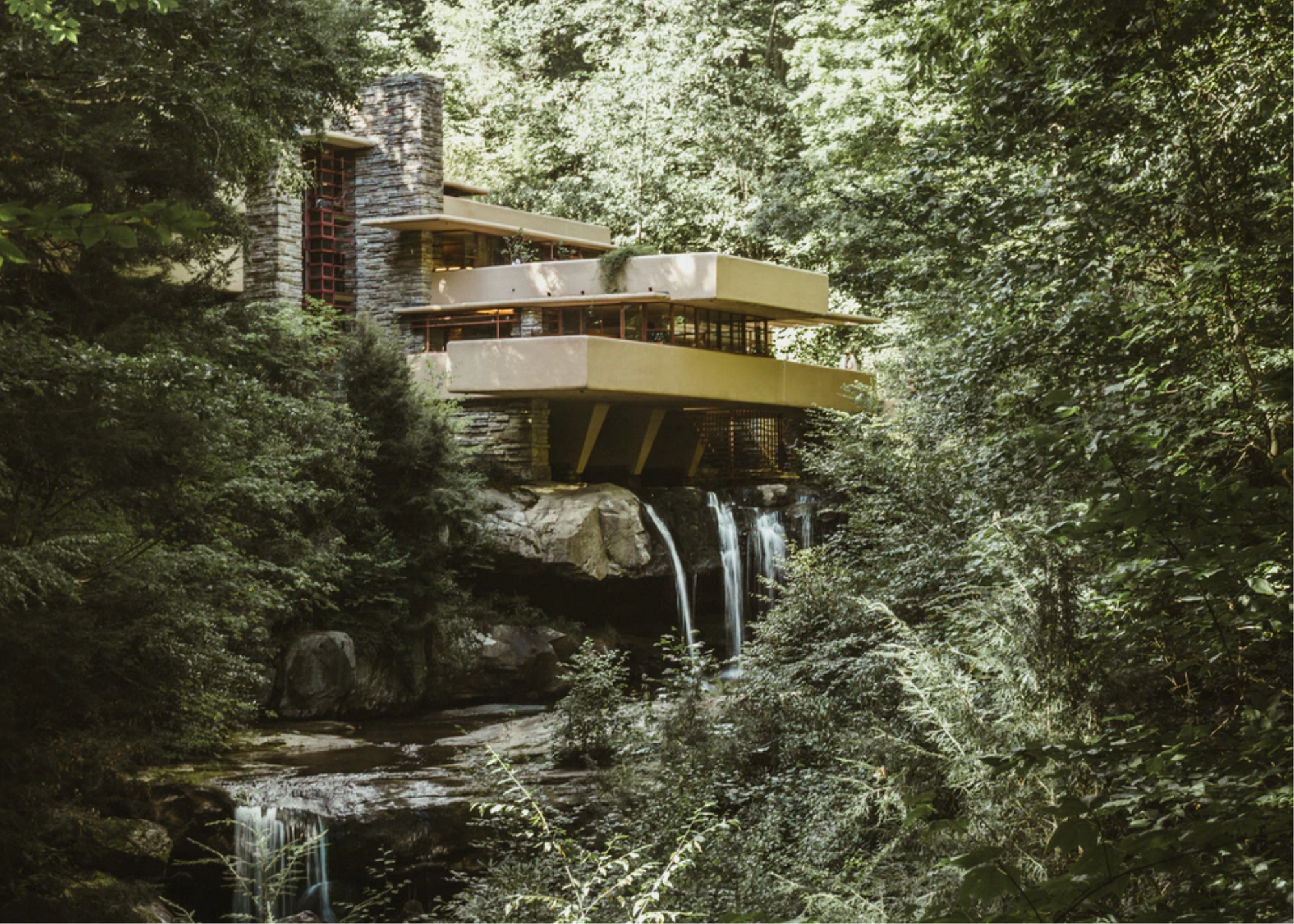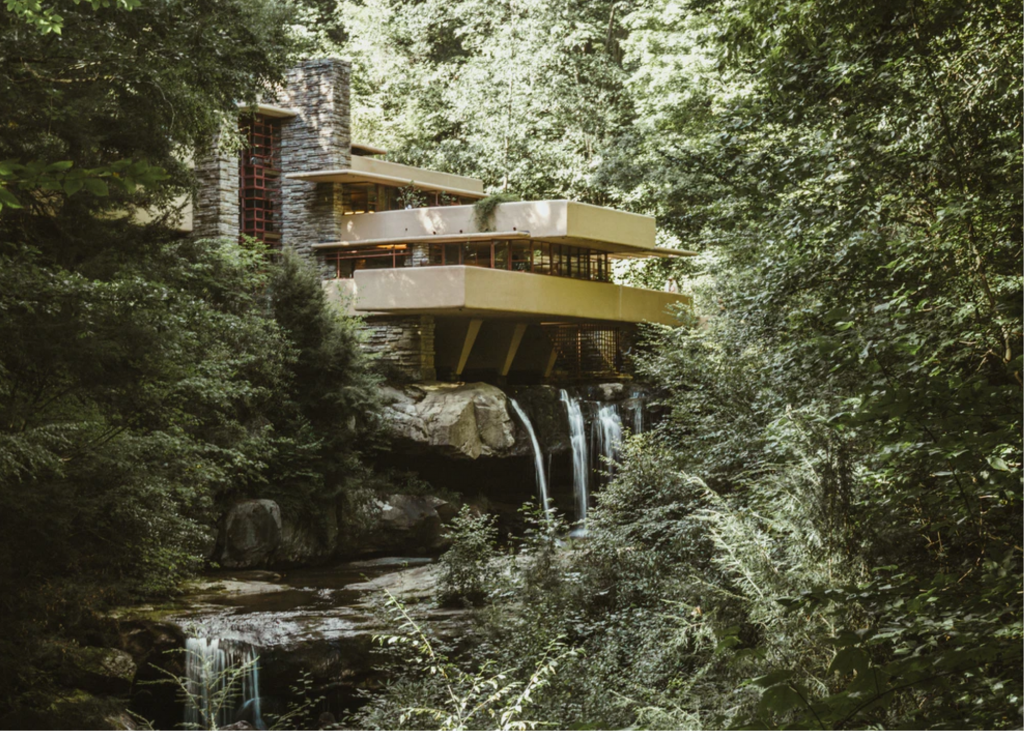 14.) See Frank Lloyd Wright's Architectural Wonders
Frank Lloyd Wright is one of America's famous architects and designers. He immortalized the Prairie Style of architecture present in over a thousand of his life's works. The most notable buildings available for public viewing in Wisconsin are the Taliesin (Spring Green), Unitarian Meeting House and Monona Terrace Community and Convention Center (Madison), and the Wingspread and SC Johnson (Racine).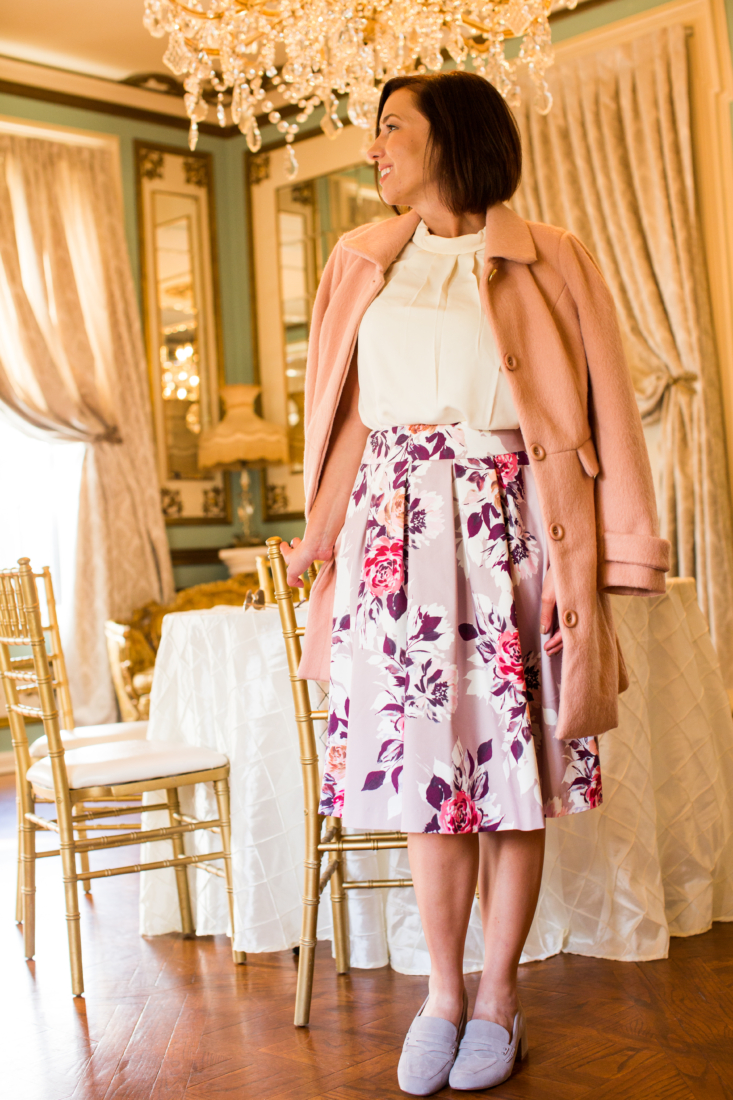 15.) Enjoy Lake Geneva's Historic Estates
Nestled on the shorelines of Lake Geneva are 19th-century mansions and vacation homes with historic charms guests can visit and see up close. Most notable is the Black Point Estate, a Queen Anne-style mansion built in 1888 that's now deemed a historical site. Visitors can also relax in one of Lake Geneva's many pristine resorts and vacation rentals and live a peaceful lake life for a week or two.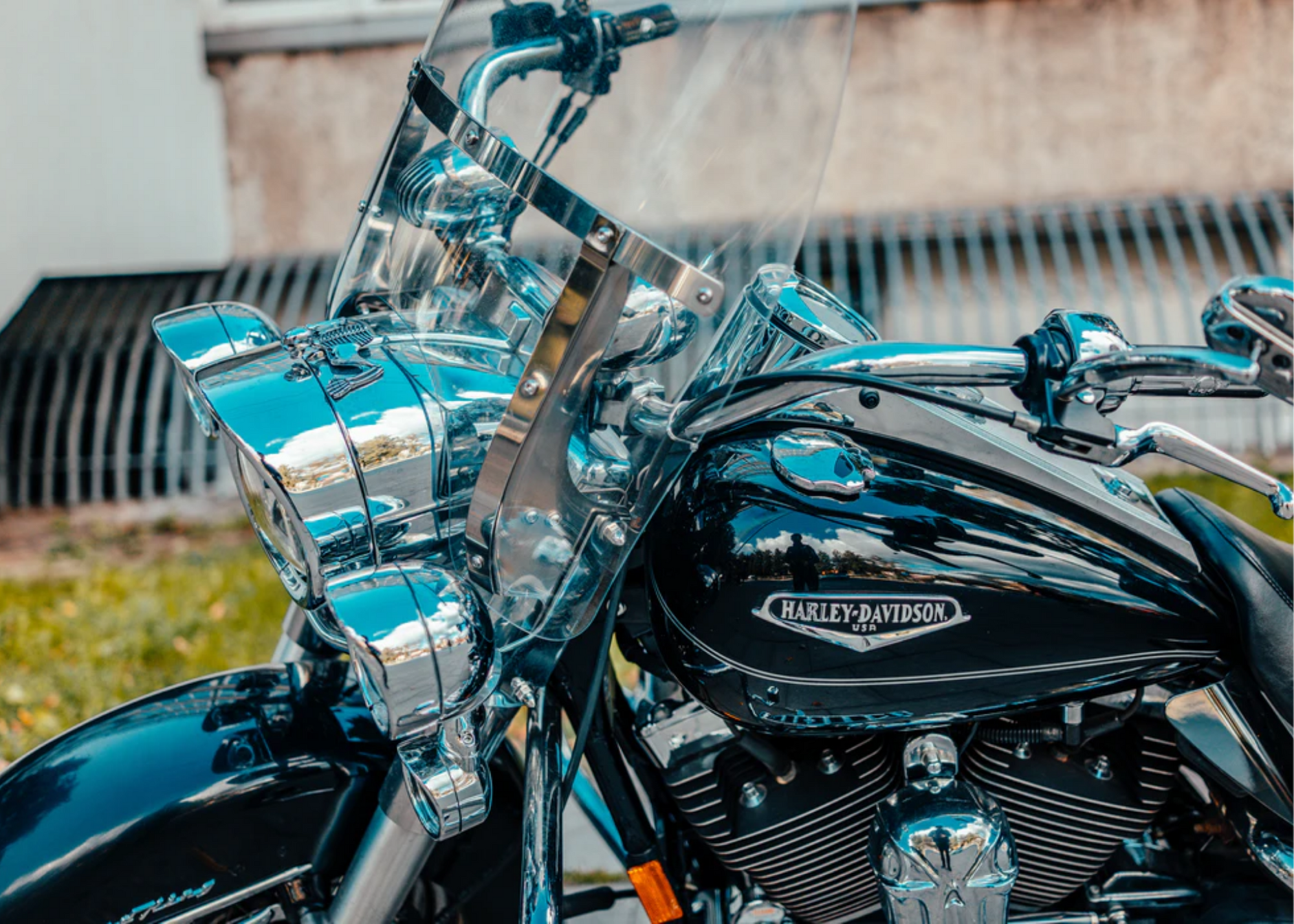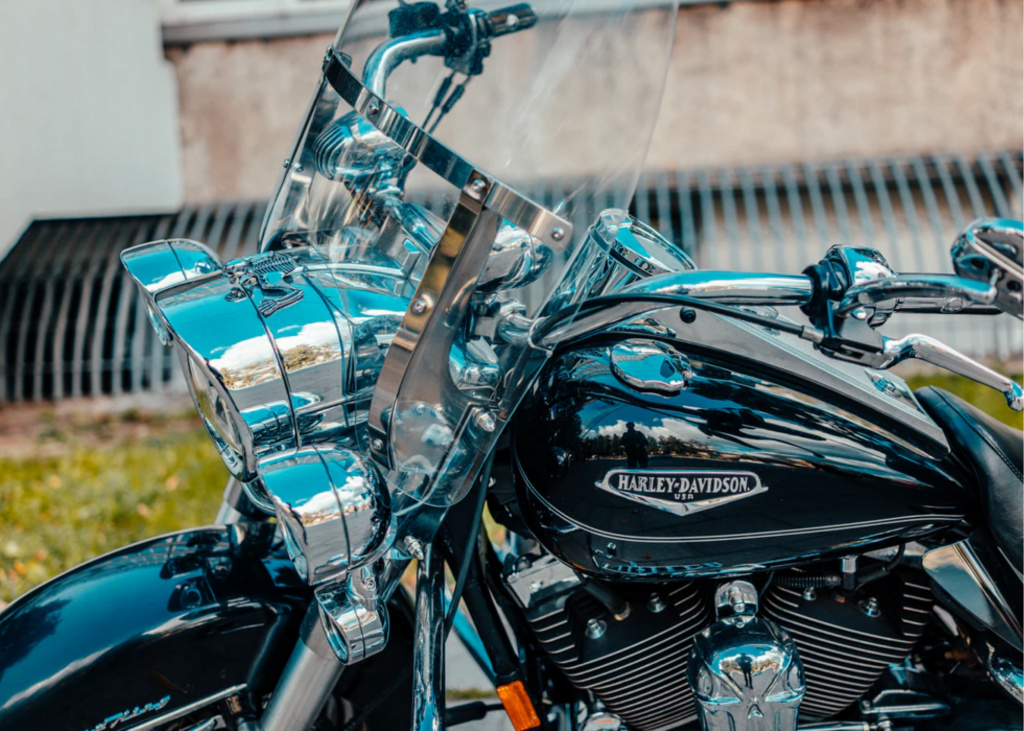 16.) Visit the Harley-Davidson Museum in Milwaukee
Motorcycle buff or not, this unique family attraction where the famous "Hog" originated boasts over 450 unrivaled classic motorcycles and eclectic memorabilia. Take in the Harley-Davidson Museum's 100-year-old American motorcycle history in its 20-acre park-like campus or grab a bite at the Harley-themed restaurant. Bike nights and behind-the-scenes tours are also available yearly.
Another interesting option in Bonduel, Wisconsin is Doc's Harley Davidson.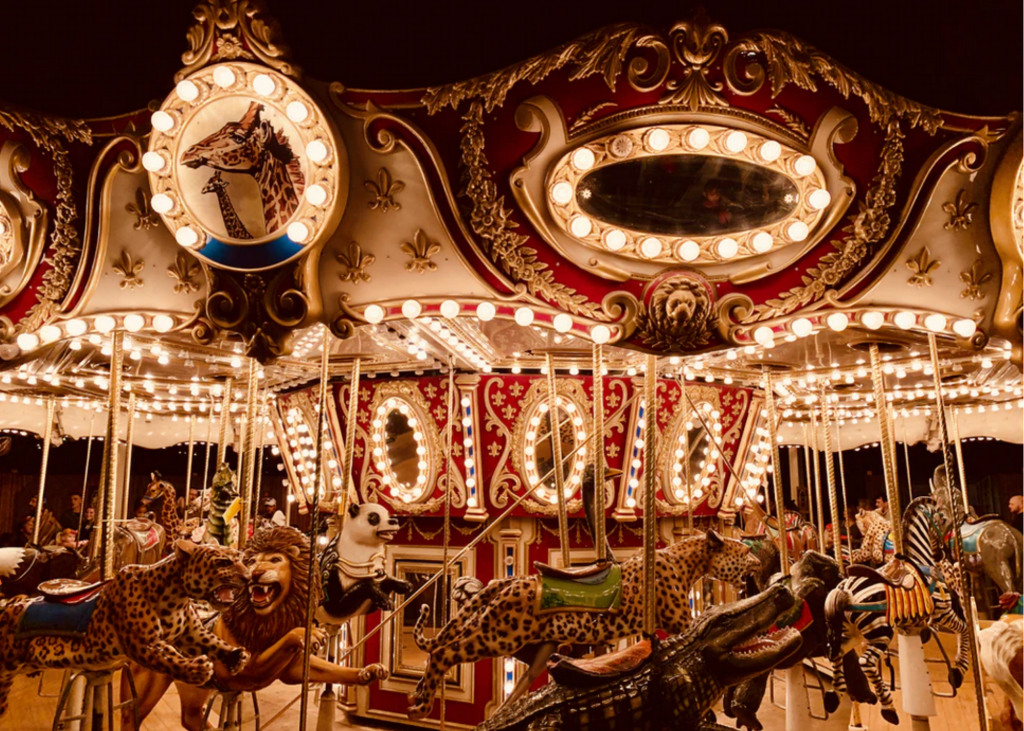 17.) Visit the Circus World Museum in Baraboo
Much of the country's rich circus history is displayed in the Circus World Museum, where the Ringling Bros. Circus first put up their performance in 1884. Avid circus-goers and visitors, in general, can learn more about the most lucrative entertainment industry in the past through its vast collection of artifacts, parade wagons, photographs, journals, ads, and paintings. There's also a traditional big-top circus show held every summer.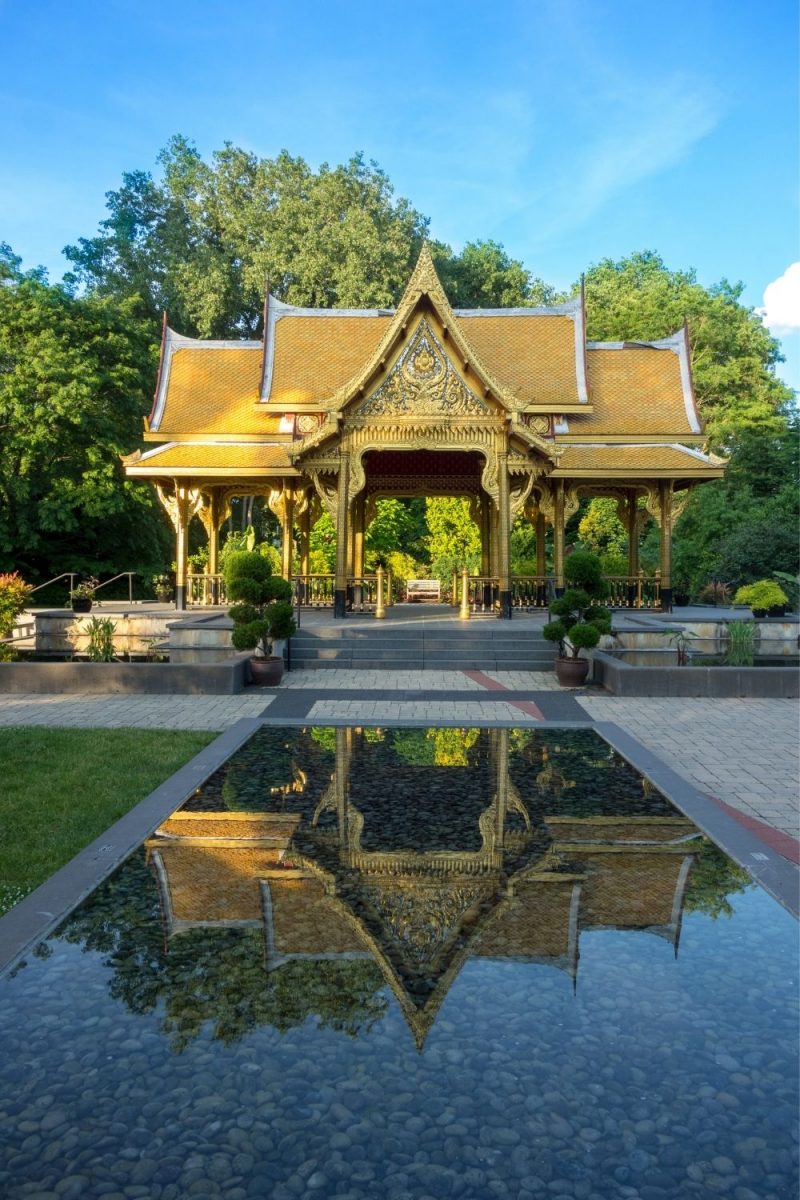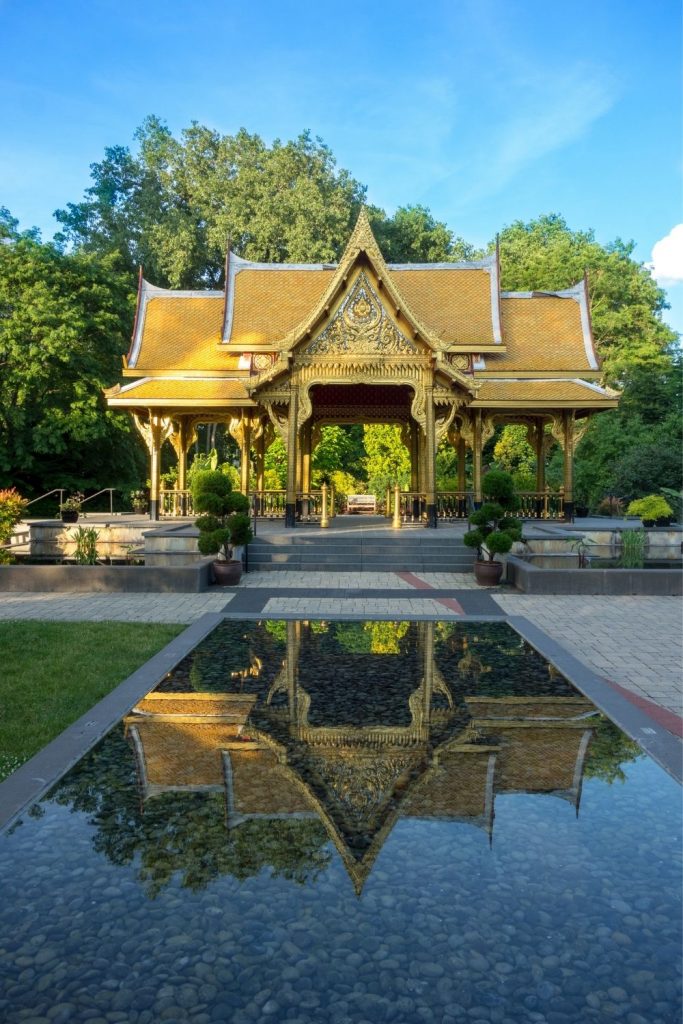 18.) Admire the Olbrich Botanical Gardens in Madison
16-acres worth of floral wonders adorns the Olbrich Botanical Gardens, with a 2-acre rose garden space inspired by the prairie-style of Wisconsin's native, Frank Lloyd Wright. The place features Instagrammable spots like its Perennial Garden, Sunken Garden, Thai Pavilion, and Herb Garden. Meanwhile, the exotic collection of plants, orchids, flowers, and faunas are housed in the Bolz Conservatory, where annual butterfly shows are being hosted.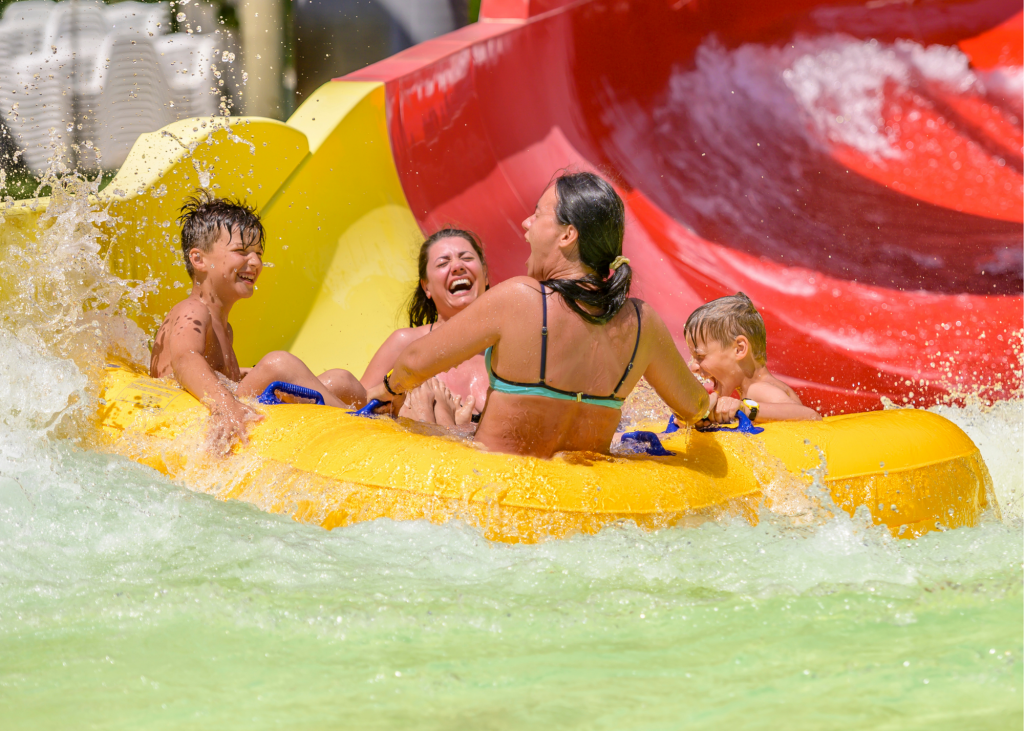 19.) Take a Trip to Noah's Ark in Wisconsin Dells
Recognized as America's largest waterpark, Noah's Ark in Wisconsin Dells is the place to be for fun family gatherings. The 70-acre park features long water slides, large pools, giant wave pools, and endless water play areas both kids and adults will love. Wisconsin Dells also has state parks and many other amazing water and amusement parks!
20.) Feed and pet the deer at the Wisconsin Deer Park in Wisconsin Dells
This deer park in Wisconsin Dells has been around for over 50 years. It gives folks the opportunity to feed over 100 deer and wildlife. (I have many fond memories of my mom and dad taking us here when we were kids!) While the tame whitetail deer are the main attraction – the park also has other animals including goats, llamas, pigs, emus, elk, bison, and horses. You can take a guided walk through the park, which includes feeding + photographing the animals up close and personal.
21.) Visit the Lake Michigan Triangle (if you dare…)
The Lake Michigan Triangle is the Bermuda Triangle of the Great Lakes. It has similar eerie occurrences to those in Bermuda. The stretch from Ludington to Benton Harbor, Michigan to Manitowoc, Wisconsin has claimed the lives of sailors since 1891 with their whereabouts still remaining a mystery today. Those seeking a supernatural vibe will find this place right up their alley.
22.) Enjoy the Mitchell Domes Botanical Garden
Built as the state's first horticultural conservatory in the late 1800s by one of Wisconsin's richest men, Alexander Mitchell. It was redeveloped in 1965 into huge geodesic domes and houses over 1,000 different plant species. Each of the three domes features a theme: the Tropical Dome, the Desert (Arid) Dome, and a floral Show Dome with seasonal and holiday displays.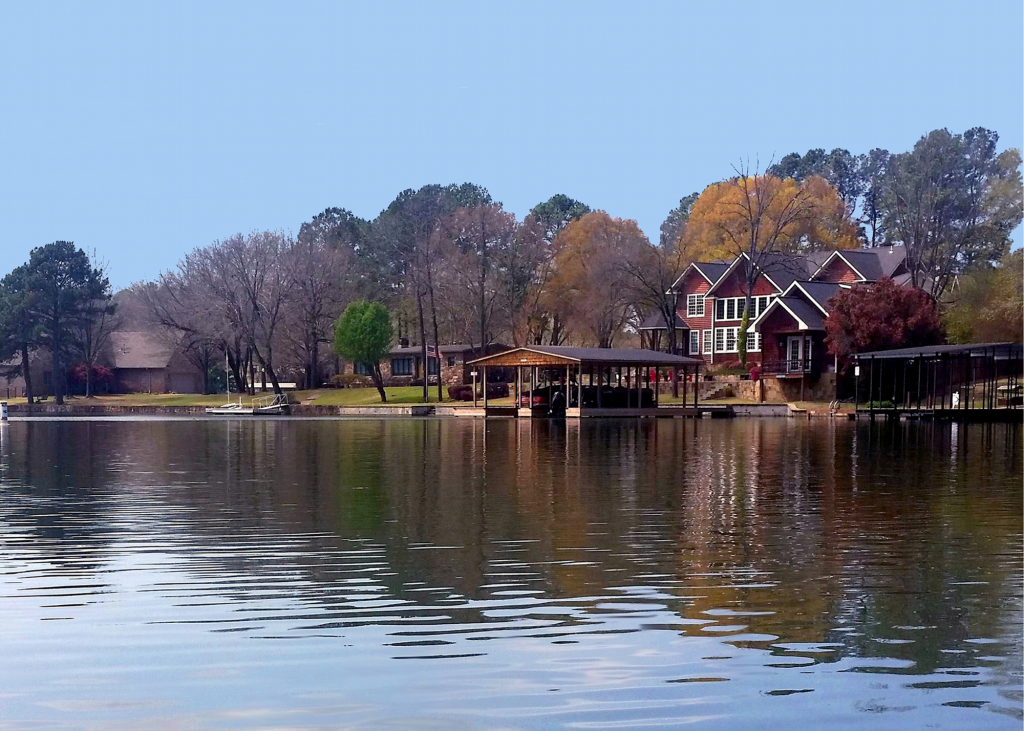 23.) Experience the Peaceful Lake Life in Hayward
A cluster of peaceful lake retreats are found in Hayward and are ideal for those looking for a relaxing refuge from the city. The place is primed for hiking, fishing, kayaking, and other fun outdoor recreations. Visit the Fresh Water Fishing Hall of Fame and Museum, one of the local attractions in the area, or take part in the annual Lumberjack World Championships or Scheer's Lumberjack Show.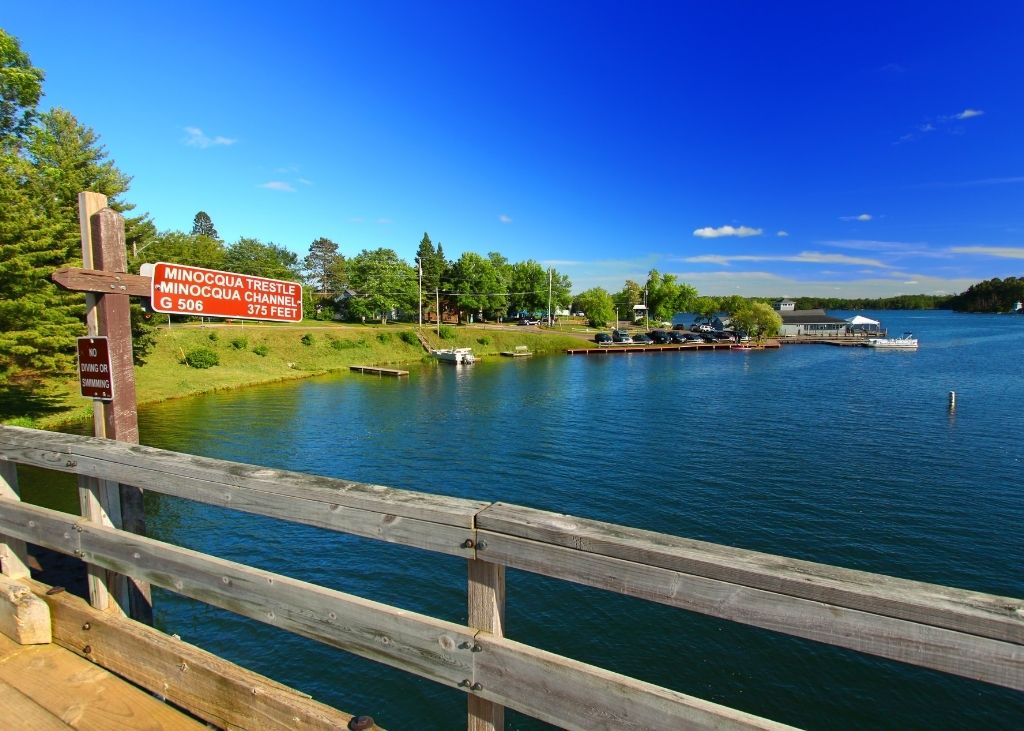 24.) …Or Experience the Peaceful Lake Life in Minocqua!
Minocqua is a quaint town in northern Wisconsin. I'm a bit partial to Minocqua for quiet lake getaways, personally, as this is where my family spends their summers and much of my family now lives there. There is so much fun stuff to do here!
You can kayak and boat or bike/hike one of the many trails in the area – the most popular being "The Bear Skin Trail" which starts right in downtown Minocqua. You can also try zip-lining, mini-golfing, go-karting, horseback riding and even "flyboarding." Be sure to also visit downtown Minocqua for great shopping and dining! (Shoutout to the new shop downtown – Isabella's Boutique! I was just there and bought the cutest purse and earrings. Be sure to check them out when you're there!)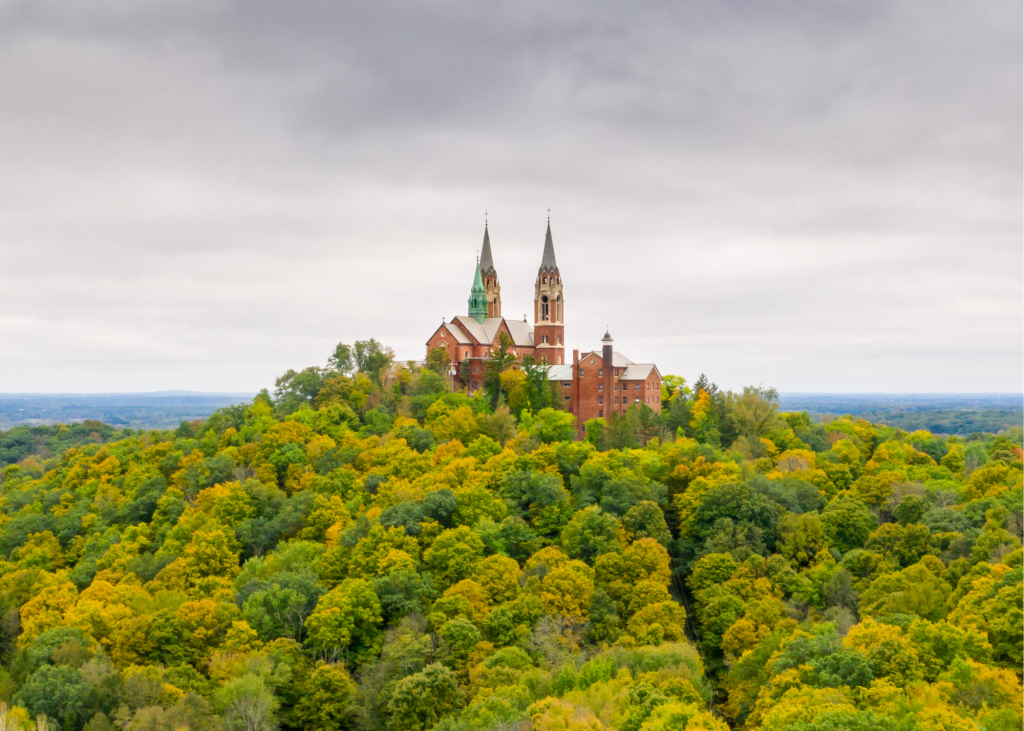 25.) Visit Holy Hill in Hubertus, Wisconsin
The legend is that this miracle hill has healing powers evident by crutches and canes left by those who have been healed physically. A pioneer in 1676 first dedicated the hill to St. Mary, followed by a hermit named Francios Soubio who claimed to have been cured of paralysis in the 1800s after praying and sleeping on the hill. Now a monastery, it boasts spectacular views of Milwaukee's downtown scene nearly 30 miles away and is listed on the National Register of Historic Places as one of the 85 minor basilicas in the United States.
Honorable mention: Schoolhouse Beach in Door County
Those who want a change of scenery and want to swim sand-less will enjoy the pristine waters of Schoolhouse Beach in Washington Island. The beach is known for its glacier-polished smooth limestone rocks that are deemed as small geological treasures. Taking even a small piece is against the law. If not swimming or sunbathing, some people build cairns and odd sculptures.
Honorable mention: See the 19th Century Home of Orson Welles in Kenosha
One of America's best filmmakers and actors, Orson Welles, resided in this property built in the late 19th century. While it's now a modest duplex and inhabited by private residents, it bears the City of Kenosha Landmark plaque to commemorate the lauded director and is a source of pilgrimage for fans and film buffs.
There are TONS of cool things to do in Wisconsin. I know I didn't list every single one of them, and it was hard to narrow it down to just the 25 in this list! However, if I missed something you feel should be added to the list – please reach out in the comments section at the end of the post.