25 of the Coolest Airbnbs in Wisconsin – Featuring Treehouses, Tiny Homes, Yurts, Barns & More!
One of my favorite things to do when we travel is to find unique and crazy places to stay. From a treehouse in the Amazon Rainforest to a Martian Tent in Wadi Rum and a hut on top of Mount Fuji – we've had some great experiences!
However, with being home in Wisconsin this summer, I didn't want this crazy accommodation streak to end! And you know what – Wisconsin has some incredibly cool Airbnbs and vacation rentals to stay in. There are treehouses, yurts, tons of tiny homes, barns, silos, and even a converted train caboose!
I'd love to hear which is your favorite Wisocnsin Airbnb in the comments at the end of the post. Enjoy!
The Coolest Airbnbs & Vacation Rentals in Wisconsin
*Disclosure: some of these links are affiliate links. Meaning, if you click a link and make a purchase, Have Clothes, Will Travel gets a very small commission at no extra cost to you. Thank you for supporting the brands that make this blog possible!
Unique Barn Vacation Rentals in Wisconsin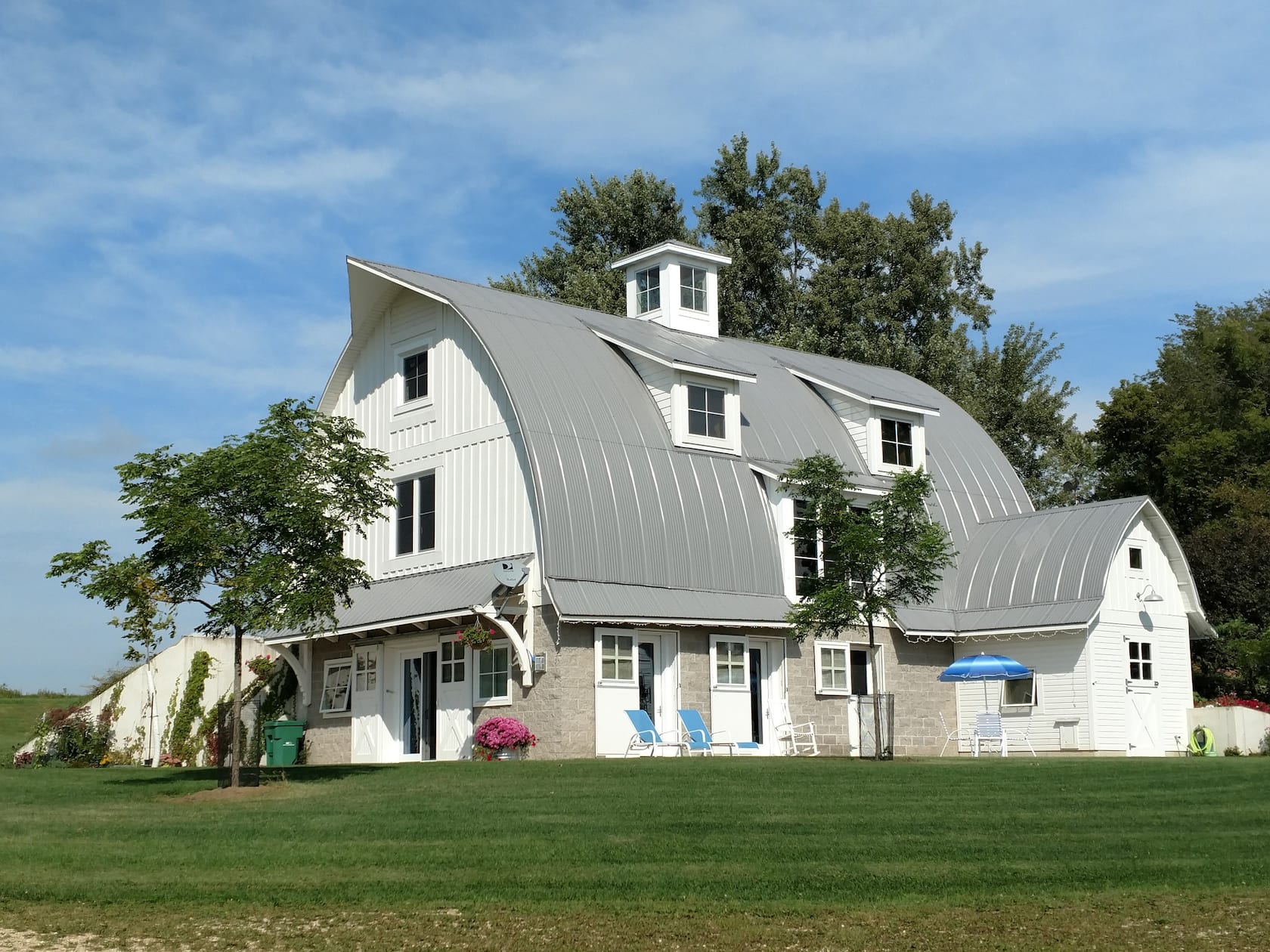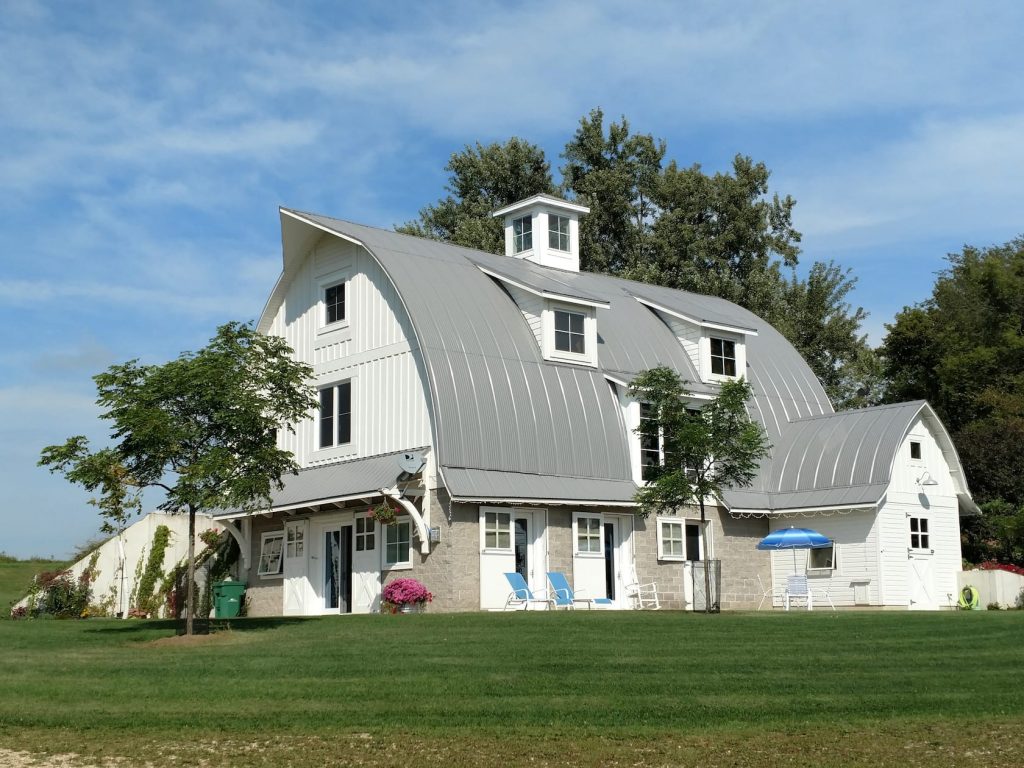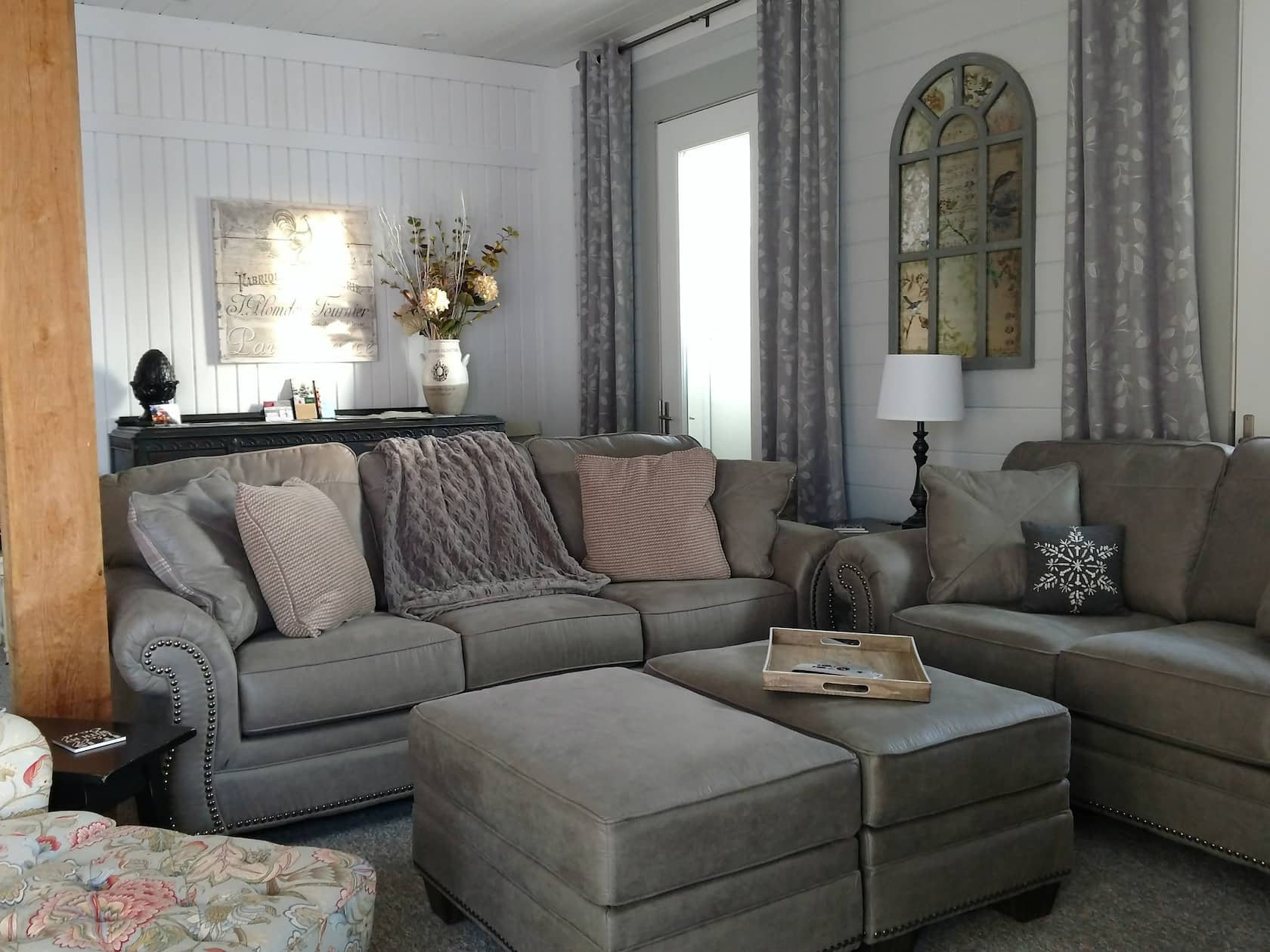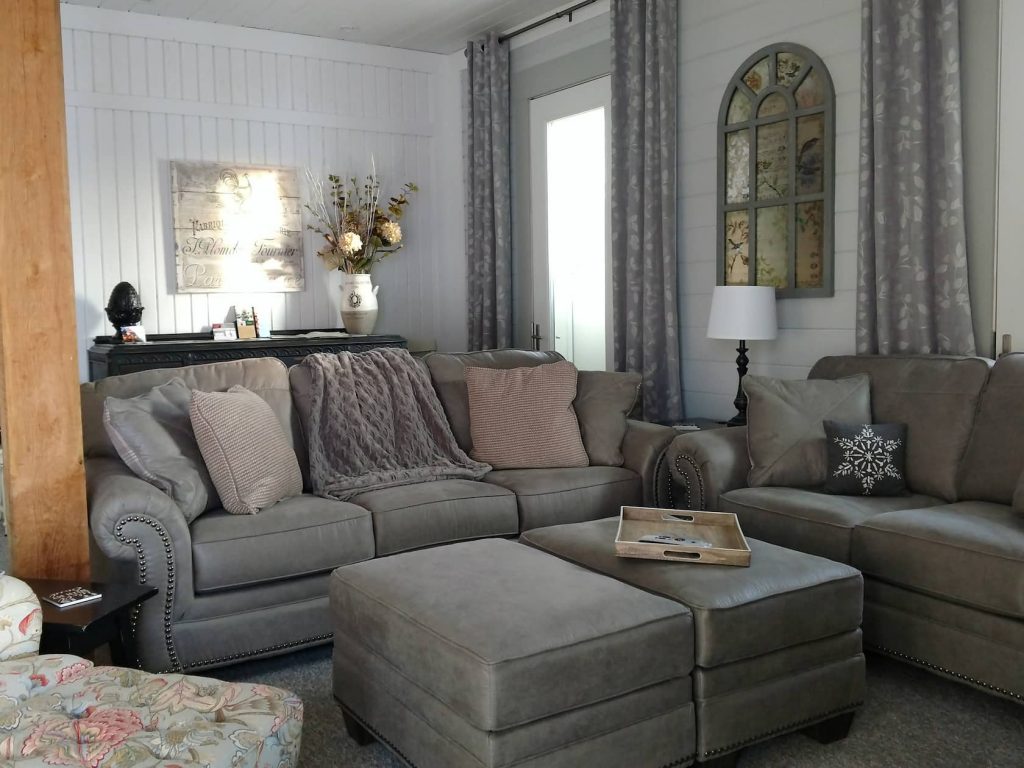 Maiden Rock Barn (Pine Creek Rustic Road) – Stockholm, Wisconsin
This is Wisconsin, after all, and I can't make a list of cool Airbnbs without including a couple of barns! Although, most of these "barns" are nicer than my actual house, haha. The Maiden Rock Barn is just a few miles from the Mississippi River/Lake Pepin.
---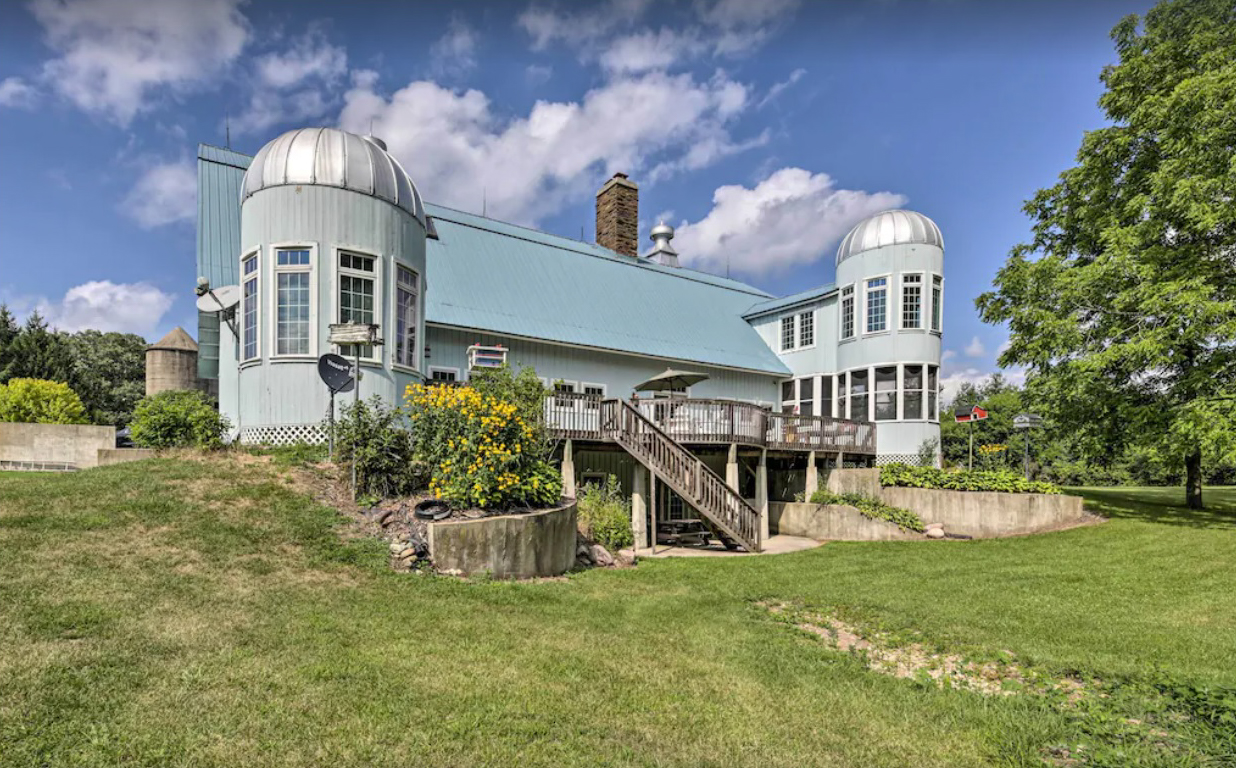 Luxe Custom Barn with Theater – Walworth, Wisconsin
Experience a stay like no other at this spectacular Walworth vacation rental! It was custom-built using the original barn wood, this well-appointed home boasts 6 bedrooms, 6.5 baths, and grand style! In warm weather, rent a boat, hit the beach in Fontana, golf, or hike in Kishwauketoe Nature Conservancy on the 26-mile lake path. In winter, come enjoy Wilmot Mountain Ski Resort or Alpine Valley, and after action-packed days, relax with a barbecue on the deck and a movie night in the theater room.
Barn House that Sleeps 12 has a Beach Room + Slide! – Merrimac, Wisconsin
This is truly a unique home! In the basement, this barn home features a 6 person hot tub, swings, and bar – and the basement has a sand floor. I have never seen anything like it – it's so cool! If you can't head to a warm destination this winter, this home will be just the ticket to enjoying a white sand beach.
This 5,000-square-foot home also features an indoor slide, 32-foot ceilings, a game room, and more. It's on a snowmobile trail is close to hiking and golf resorts. Plus, it is only 8 miles to Cascade Mountain Ski Resort. You won't run out of activities here!
Even a Silo!
---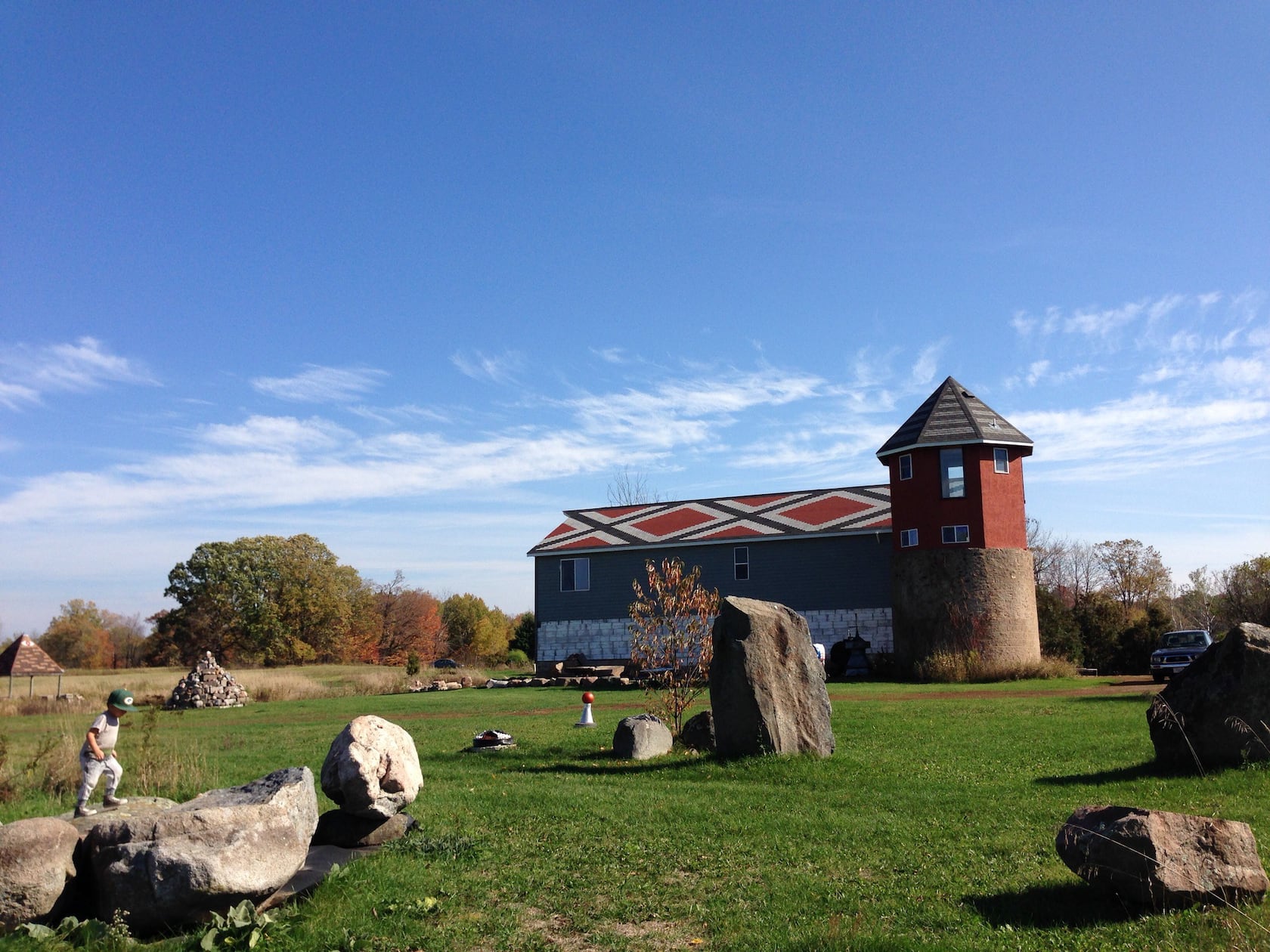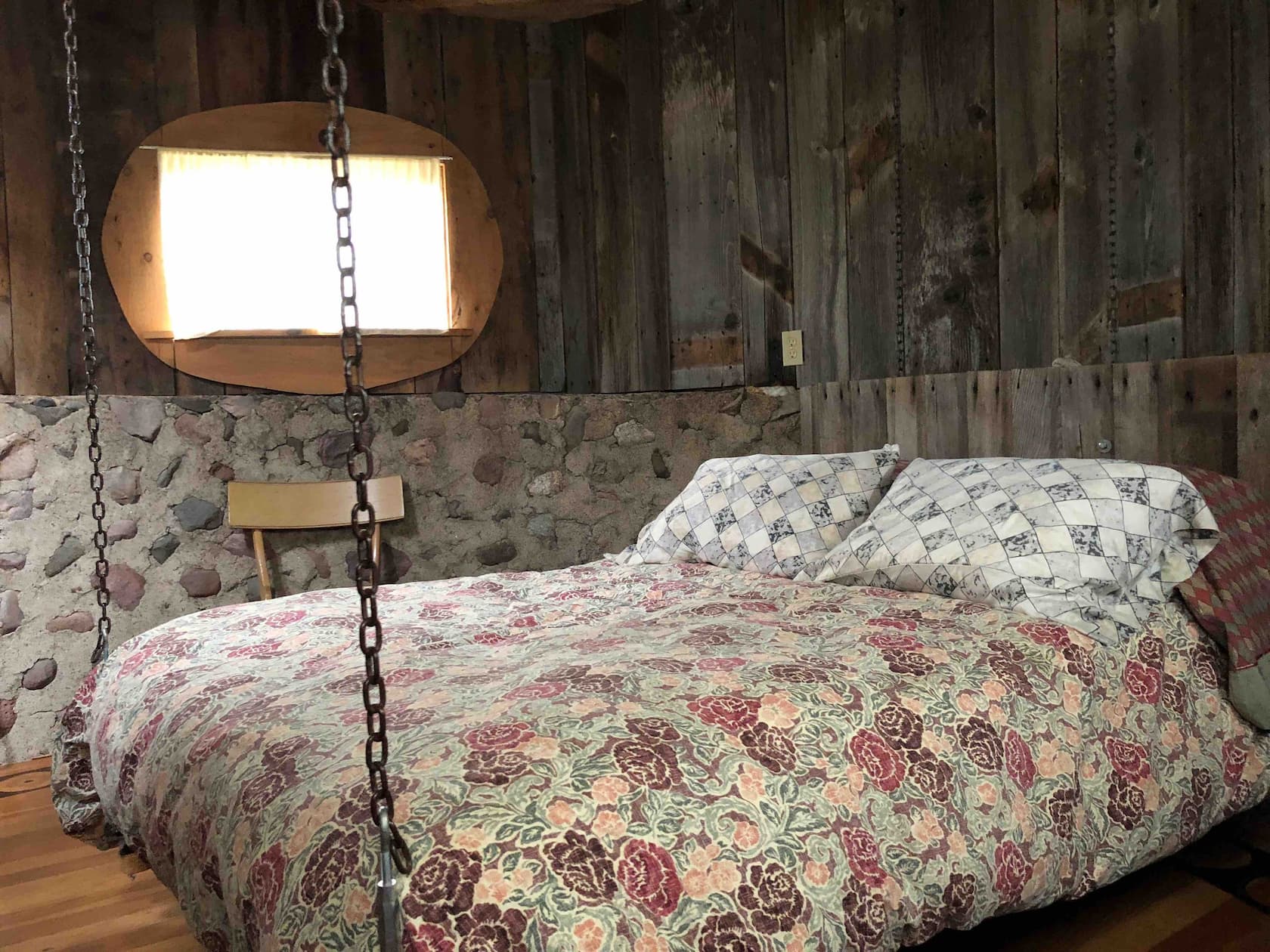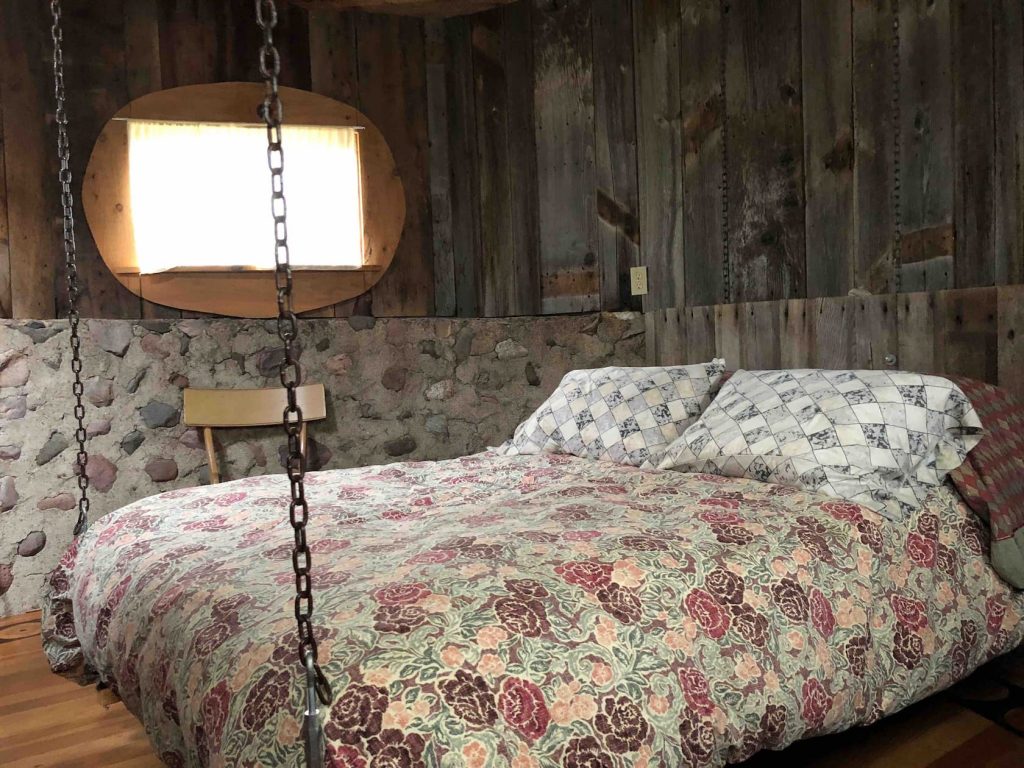 Silo Suite at Inn Greener Pastures – Chetek, Wisconsin
Or if you'd rather just stay in a silo – then this incredible Airbnb has you covered. This converted silo includes a private bathroom, bedroom, and a top floor that overlooks a rock garden sculpture park.
Cool Tiny House Airbnbs to Rent in Wisconsin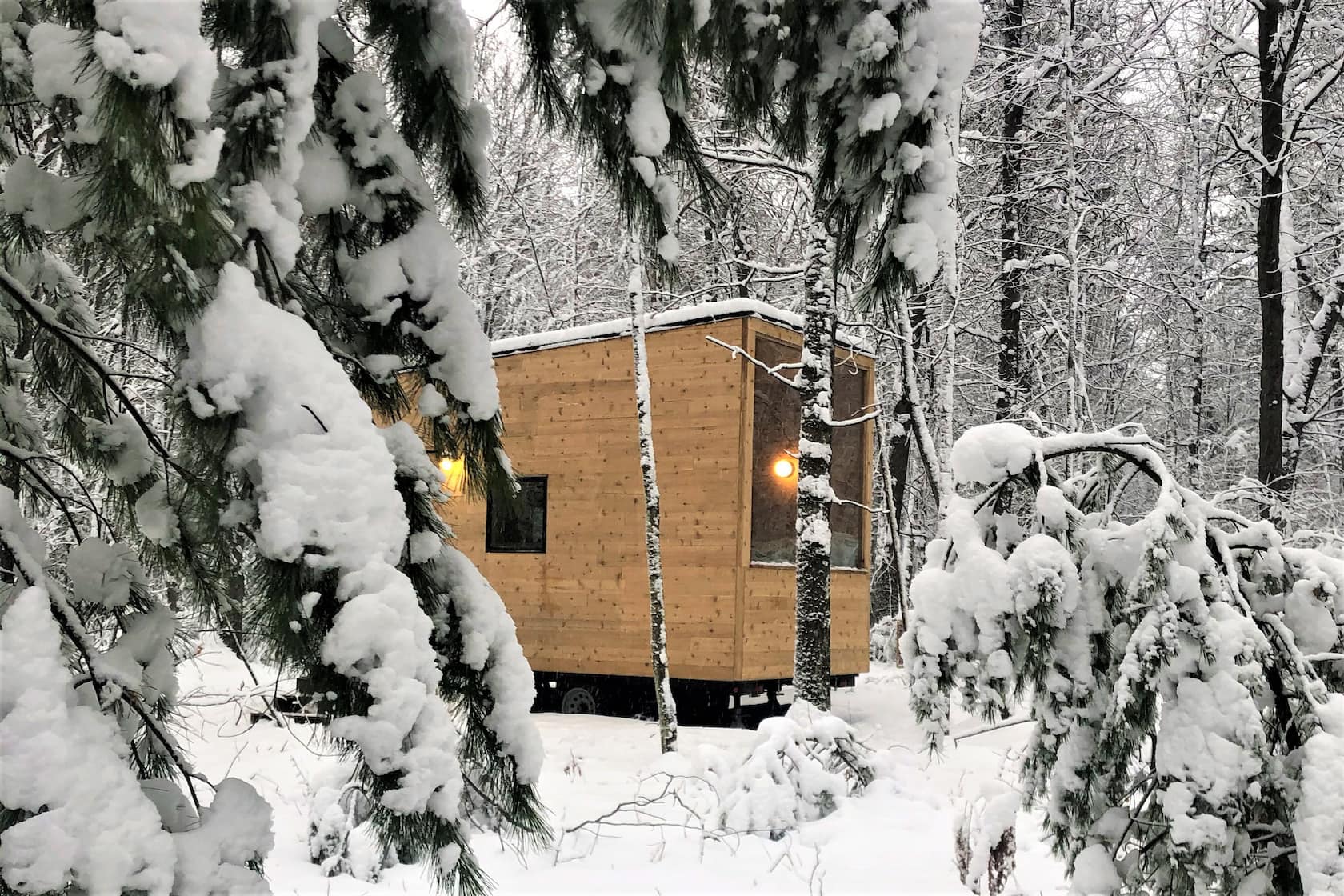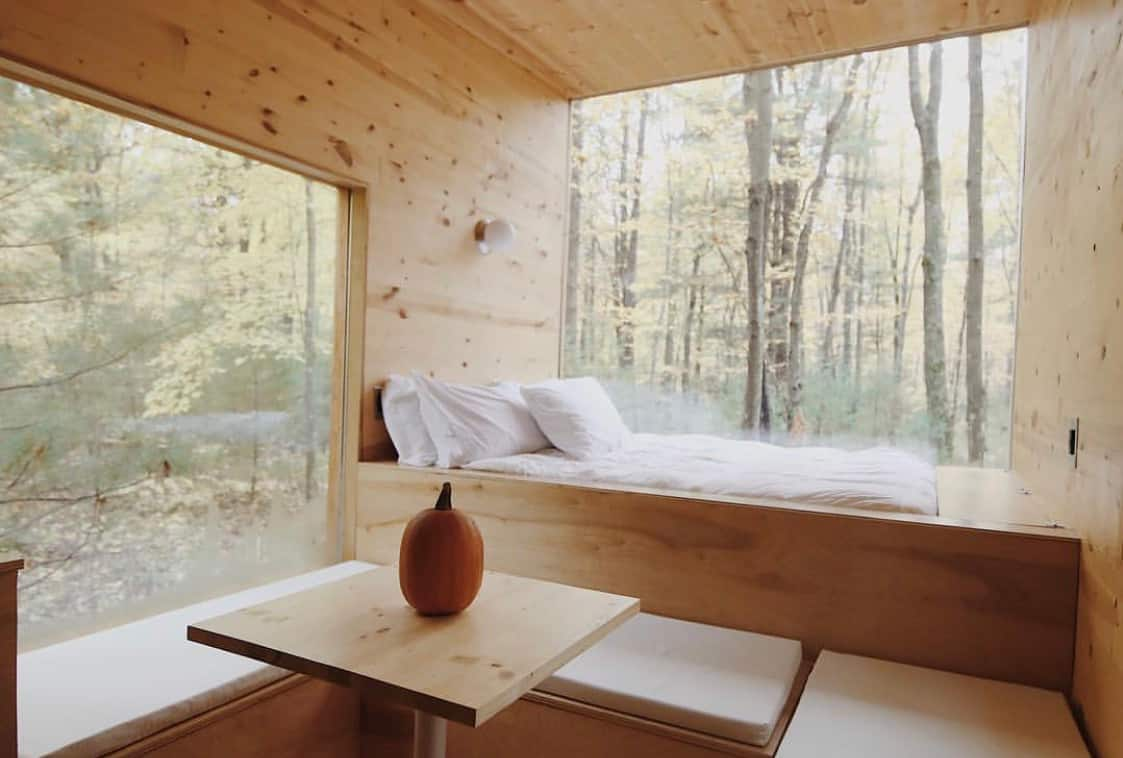 Tiny House by Off Grid Inn – Fall Creek, Wisconsin
Immerse yourself in the forest of Wisconsin without sacrificing the comforts of home. This tiny home has everything you need with a fantastic view, no matter what time of year you stay here!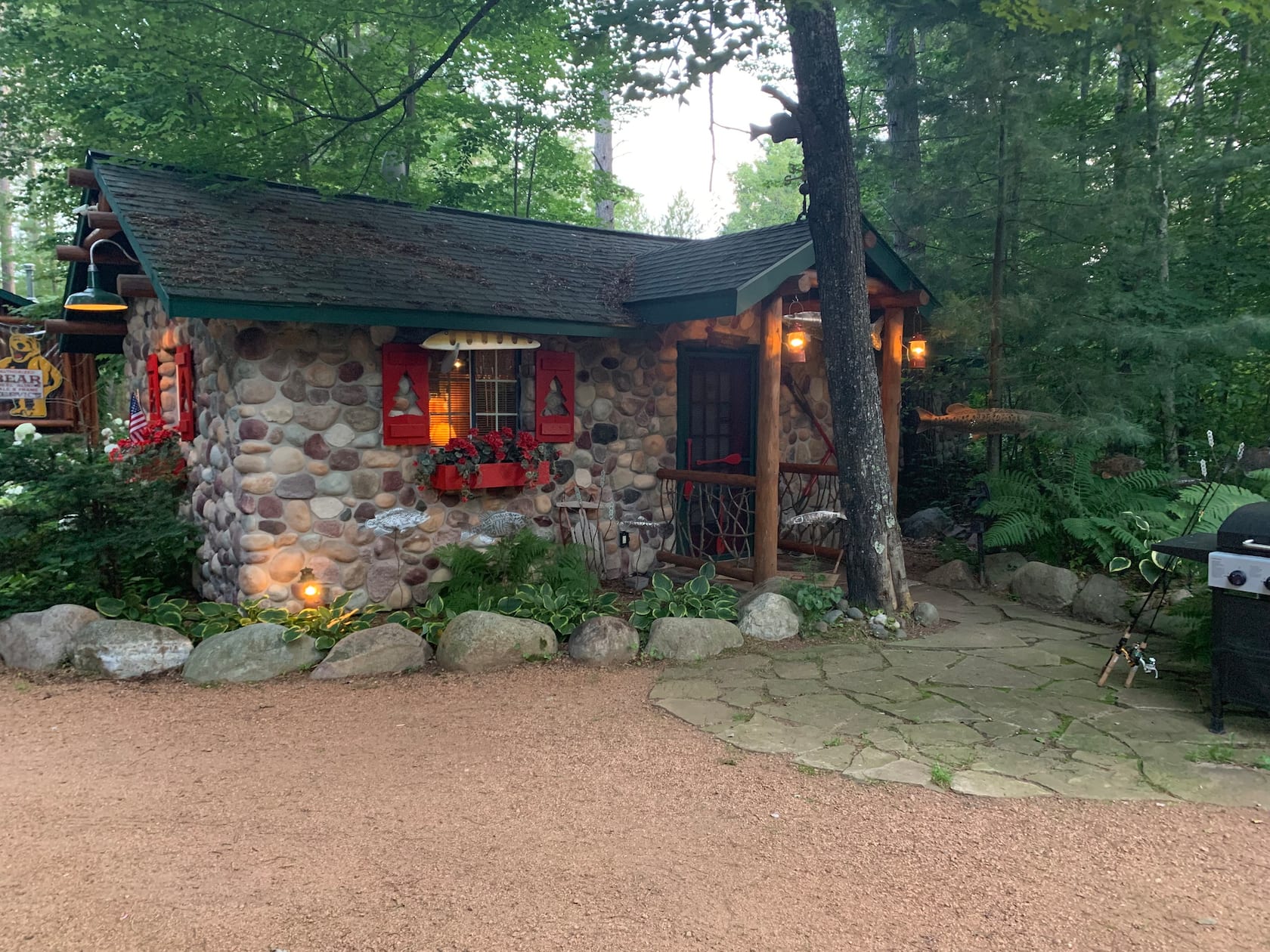 The Croquet Cabin Tiny House – Arbor Vitae, Wisconsin
A cozy little cabin located in the heart of the North Woods and on a lake. Perfect for a couple's getaway!
Castle Vacation Rentals in Wisconsin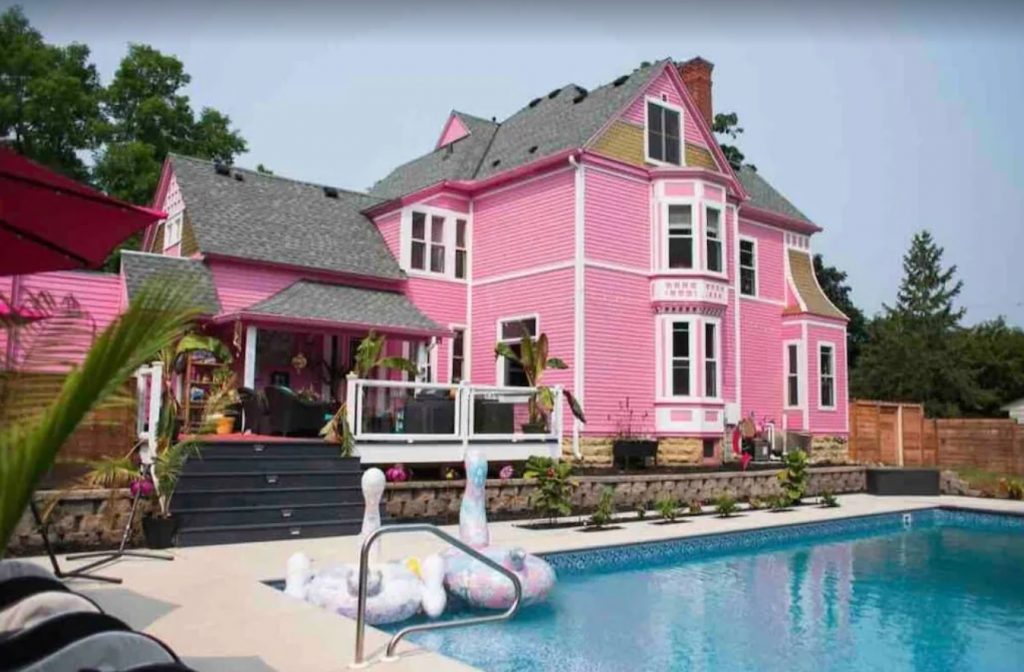 Pink Castle Bae-cation – Hudson, Wisconsin
If you LOVE the color pink, like me – this is the ultimate dream getaway! This gorgeous victorian mansion was built in 1883 and is filled to the brim with over-the-top lavish glamour and lots and lots of PINK. You can even rent a pink escalade or a pink moped with eyelashes for an additional fee! It can host up to 40 guests. This place is bonkers!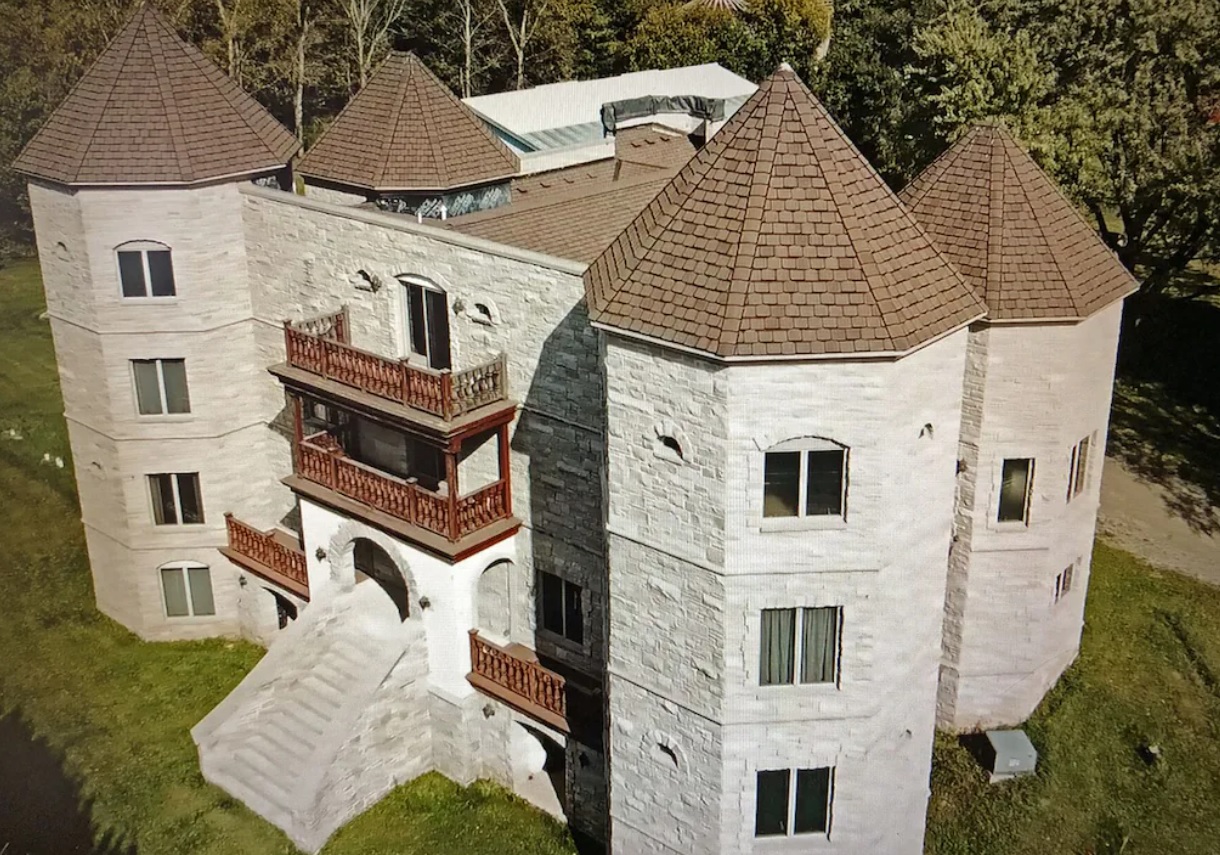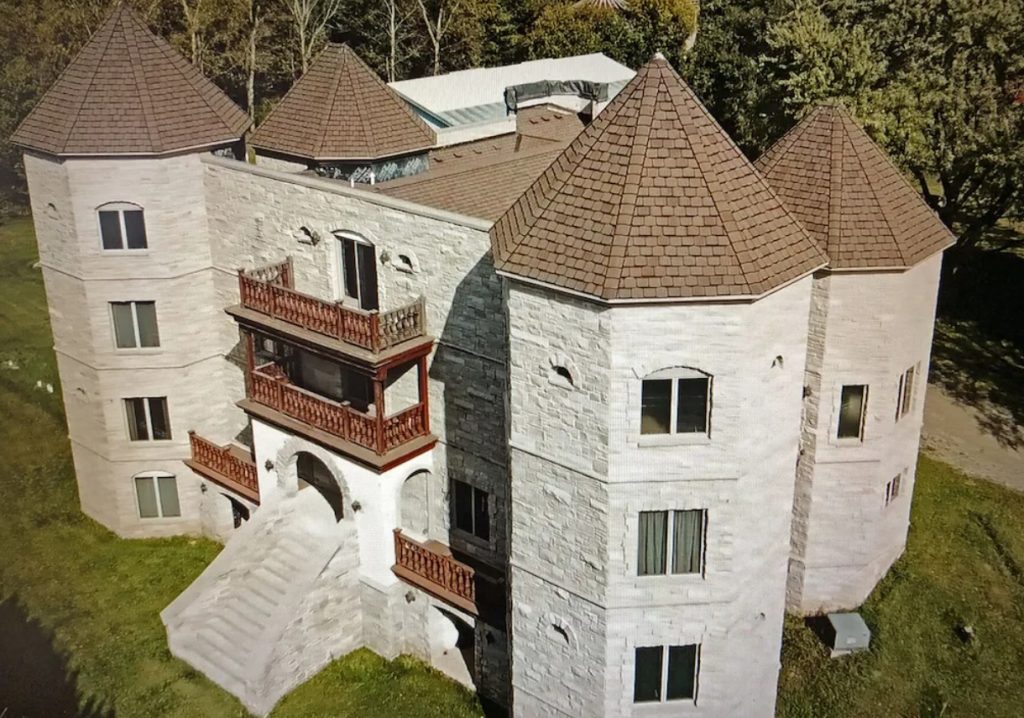 Rural Castle – Watertown, Wisconsin
This is quite a unique home! You'll truly feel as though you've stepped into a medieval castle when you walk through the door. It even features an old-fashioned pub, as well as a small chapel.
Starlight Tower Manor-Observatory – Koshkonong, Wisconsin
This is more of a modern-day castle than the previous one! This amazing 8000+ square foot home is perched atop one of the highest hills around and has a 72-foot tall tower (perfect for any Rapunzel fans out there!). This home has tons of cool features too – like a game room and 30 seat theater room.
Treehouse Airbnbs in Wisconsin
---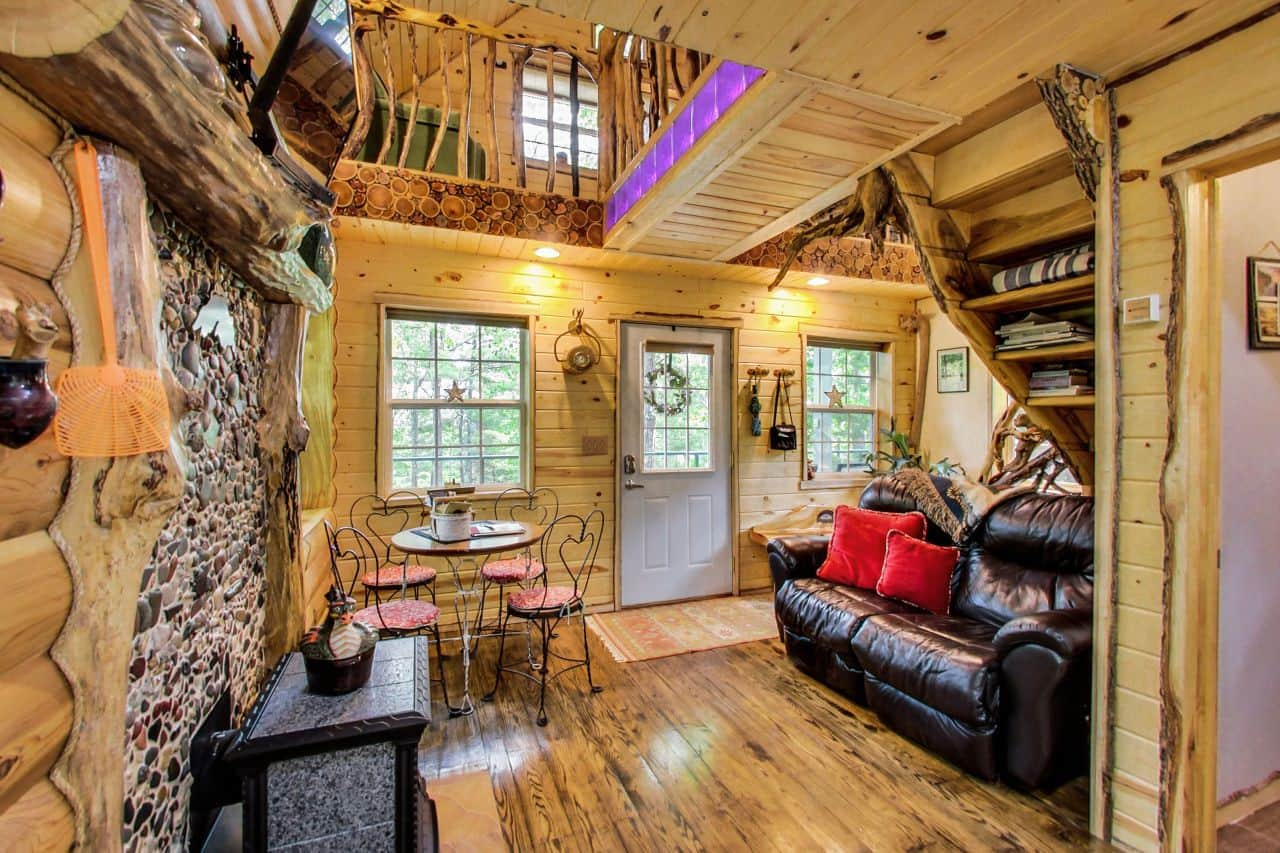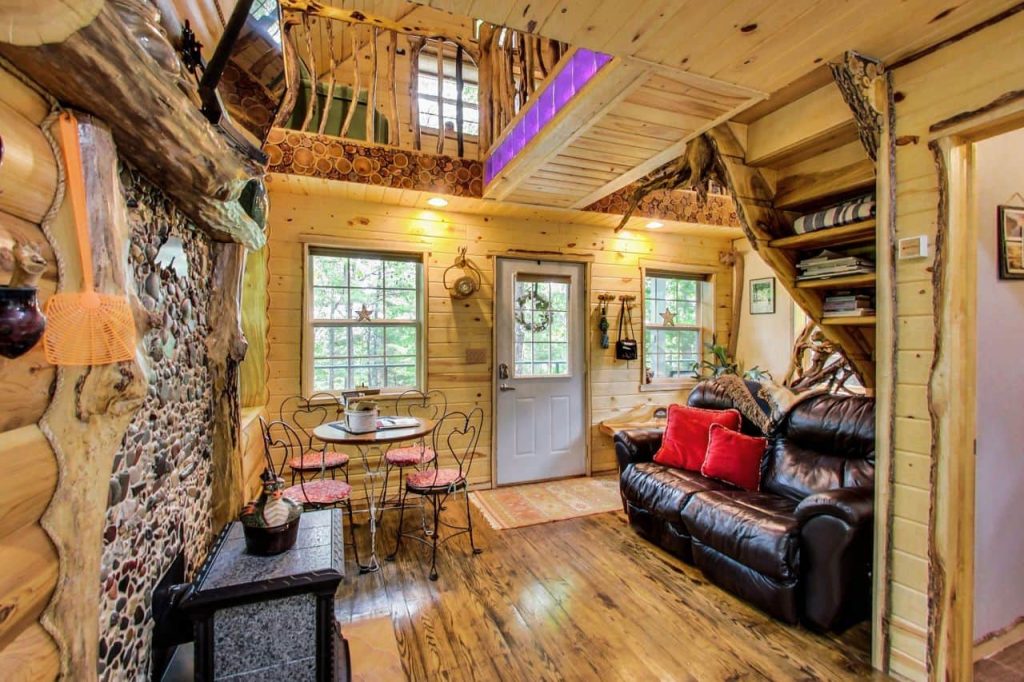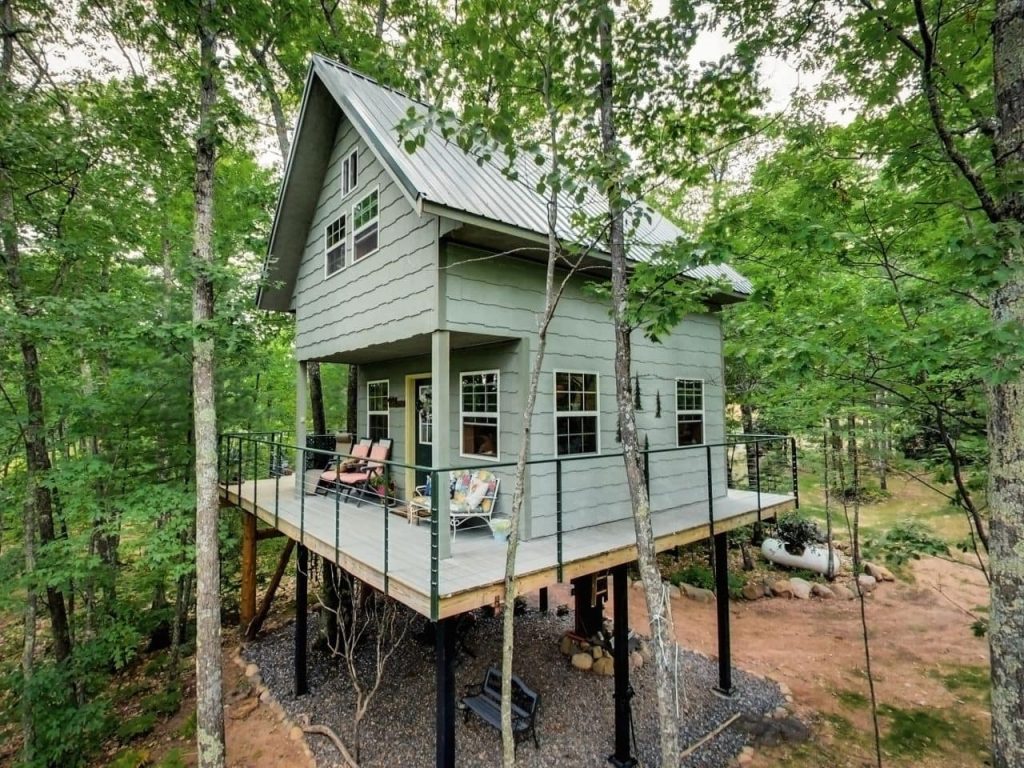 Boulder Ridge Treehouse – Bayfield, Wisconsin
A handcrafted retreat near the Apostle Islands area – most of the wood used in the treehouse was harvested from the property!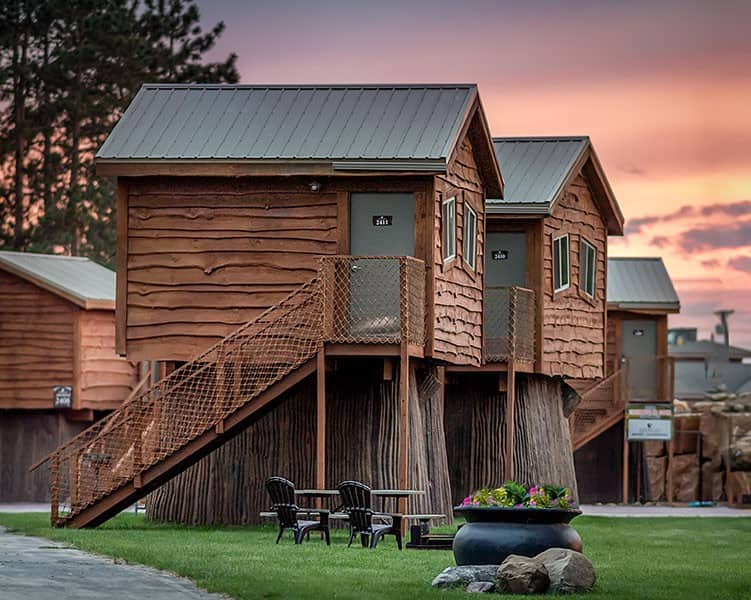 Treehouse Queen and Bunk on Lagoon – Wisconsin Dells, Wisconsin
These treehouse units are perfect for families visiting Wisconsin Dells – as tickets to Noah's Ark Waterpark & Timbavati Wildlife Park are included in their summer 2020 special. These also have 3 Indoor Pools, 1 Outdoor Pool, 3 Indoor Hot Tubs, 1 Outdoor Hot Tub, 3 Saunas, a Basketball Court, and Natural Lagoon on this property.
Read next: The Coolest VRBO Rentals in Wisconsin Dells Featuring Waterparks, Cabins, Lake Delton & More!
Yurts & Glamping in Wisconsin
---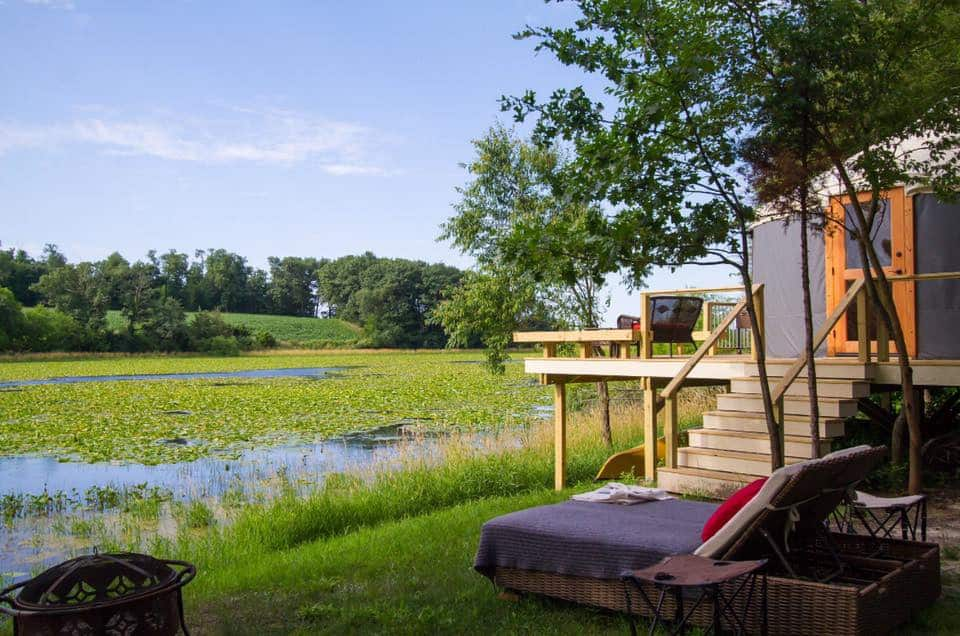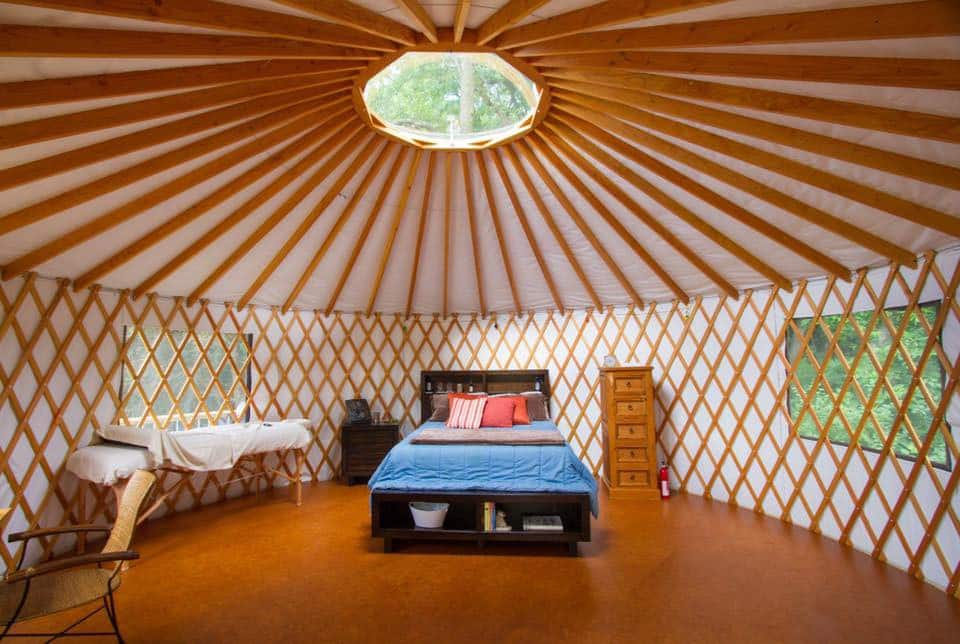 Yurtcation in Cambridge, Wisconsin
Enjoy the great outdoors in this yurt on a 17-acre semi-private lake. This yurt is also only 2 miles from downtown Cambridge and 20 miles from Madison.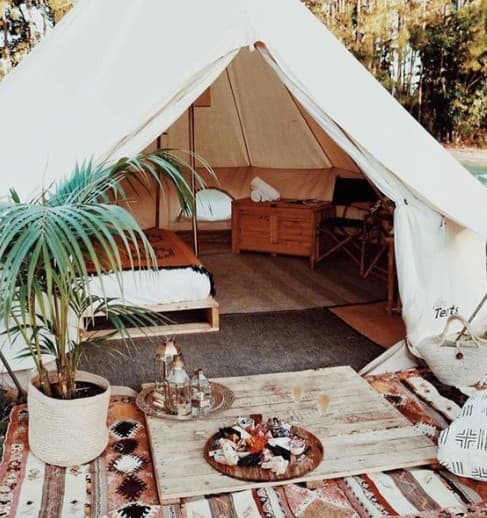 Heated GLAMPING Yurt – Oshkosh, Wisconsin
Glamping = camping but far more luxurious. The host, Jessie, has several super cool Airbnbs to choose from as well. She not only has the gorgeous glamping accommodations pictured above, but also a vintage camper and a cute studio apartment.
Twisting Twig Gardens and Orchard Wall Tent – Bayfield, Wisconsin
This comfortable tent is located on a small organic farm and is about 6 miles from Meyers Beach in the Apostle Islands National Lakeshore.
Indoor Glamping! – Lake Geneva, Wisconsin
Do you like the idea of glamping but still would rather not sleep outside? Indoor glamping might be for you! These cute tents are located inside an apartment in the heart of downtown Lake Geneva – just yards from Geneva Lake, shopping, wining, and dining. It's a great spot for a girl's weekend! There is also a full kitchen and bar with all the essentials, plus swings!
Other Unique Homes to Rent!
Frank Lloyd Wright House
---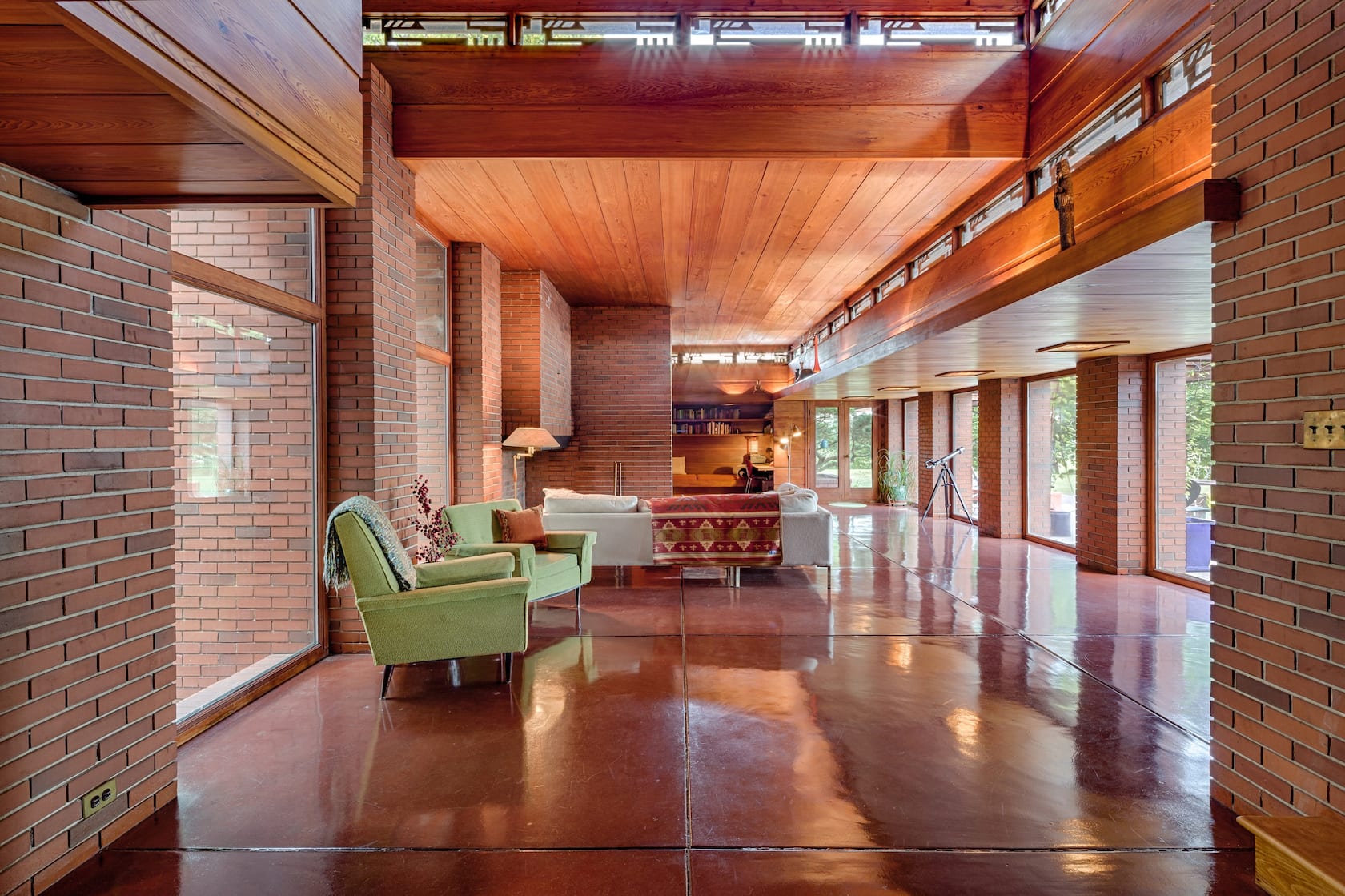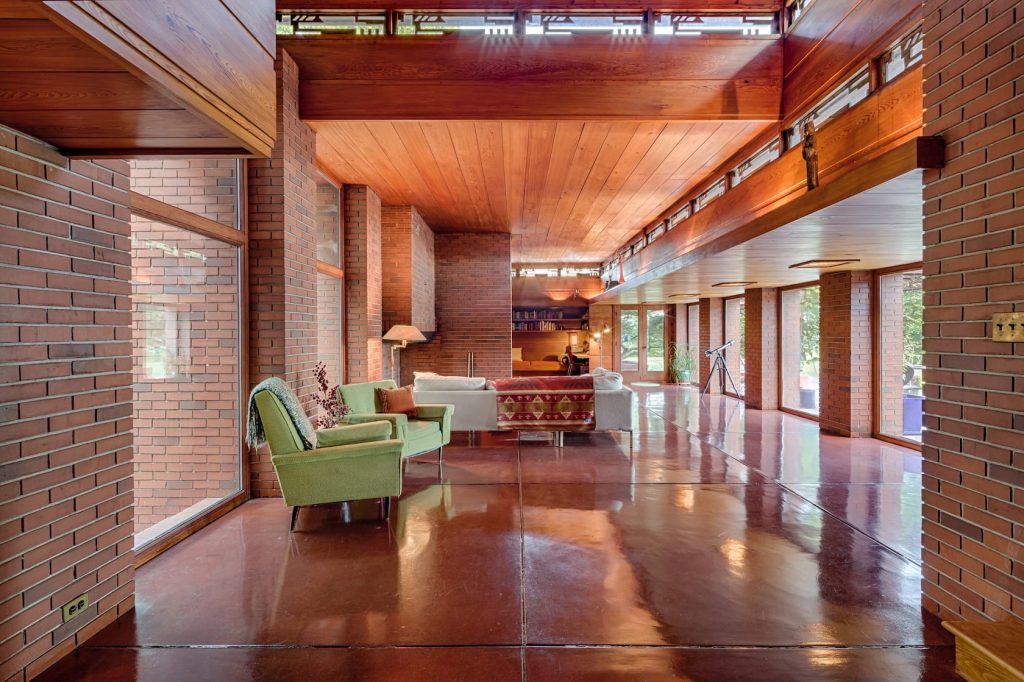 Still Bend/Frank Lloyd Wright's Schwartz House – Two Rivers, Wisconsin
The famous American architect Frank Lloyd Wright is from Wisconsin and has many of his incredible creations in our lovely state. This Airbnb allows you the chance to stay in one of his homes! This house has even been featured on the Travel channel's Amazing Vacation Homes, The Wall Street Journal, The New York Times, Town and Country, and more.
Caboose!
---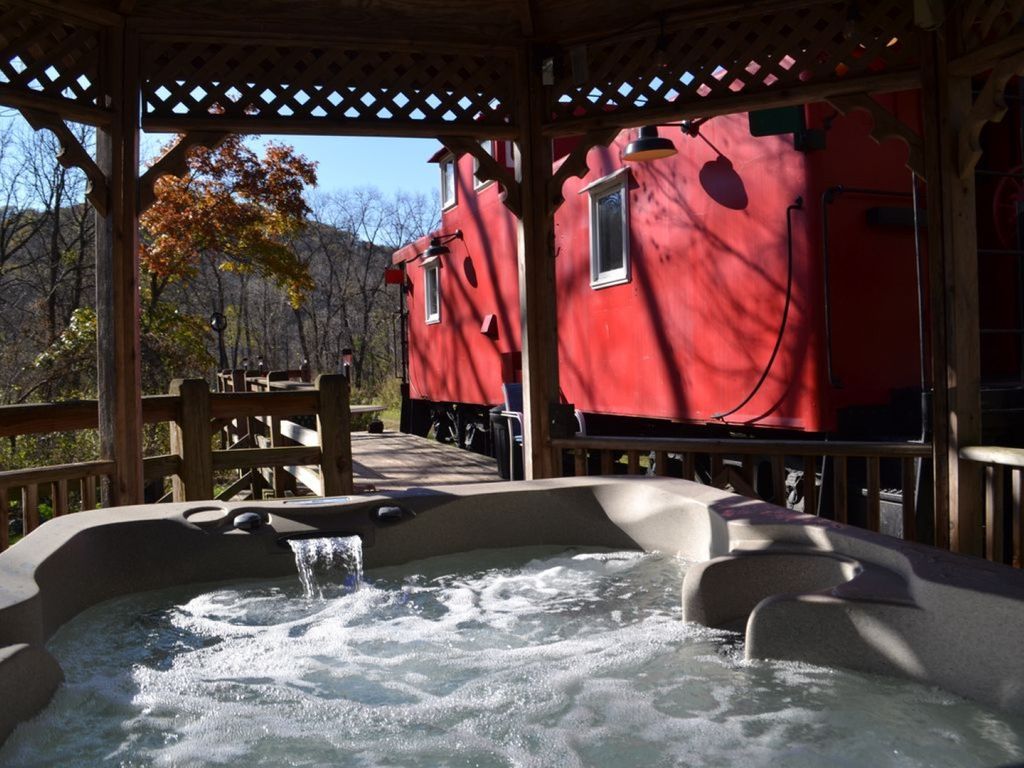 1954 Rail Road Caboose – Ferryville, Wisconsin
Voted the BEST Romantic Get-Away in Wisconsin! This 1954 Red Railroad Caboose provides seclusion on five wooded acres located four miles from the Mississippi River. The Caboose features a conversation area, an updated kitchen, a new bath, and a gas fireplace. A double-size futon and set of bunk beds provide sleeping for up to four people. Relax on the outside deck or in the hot tub while surrounded by nature at its best.
Hobbit House
---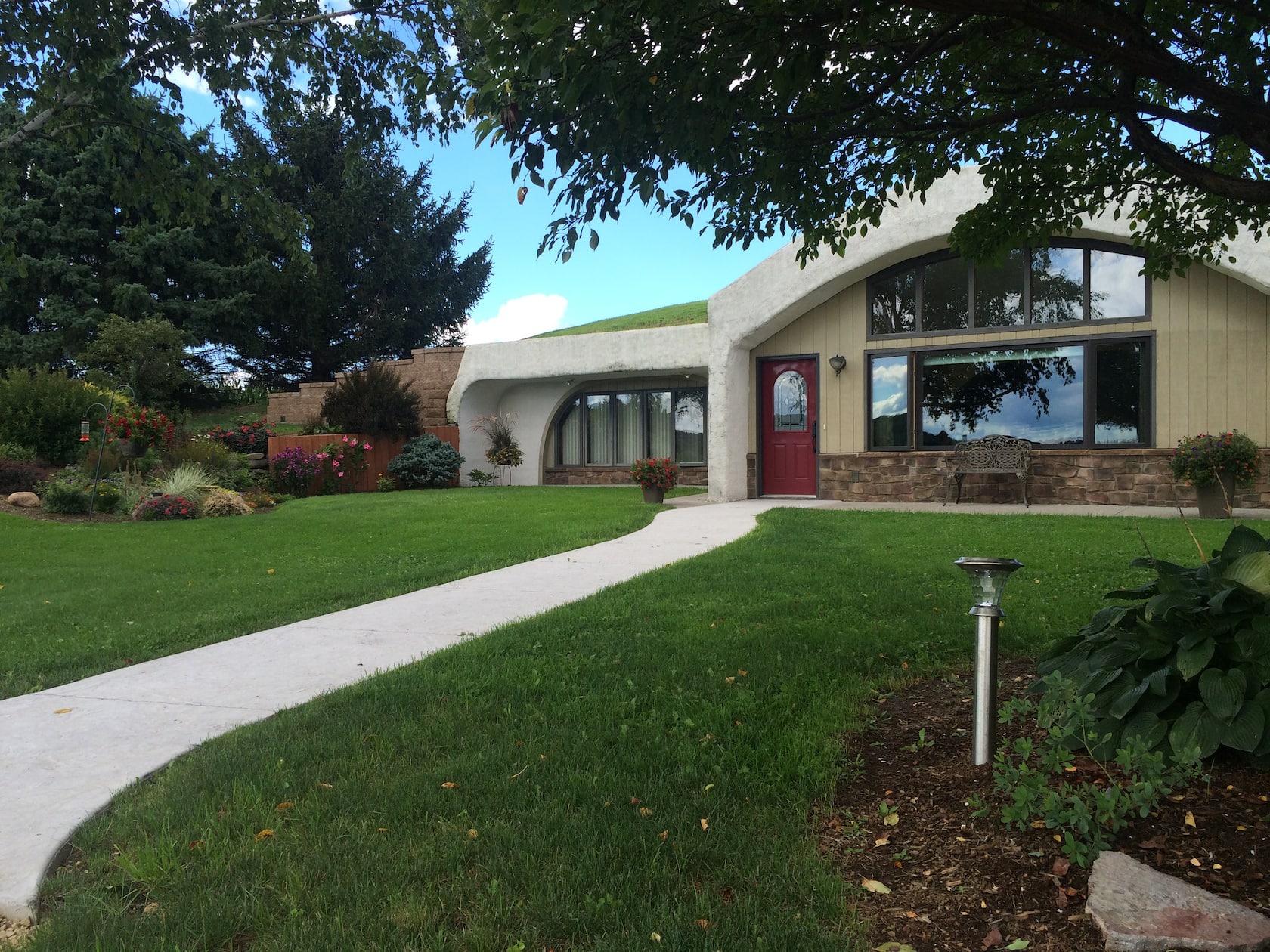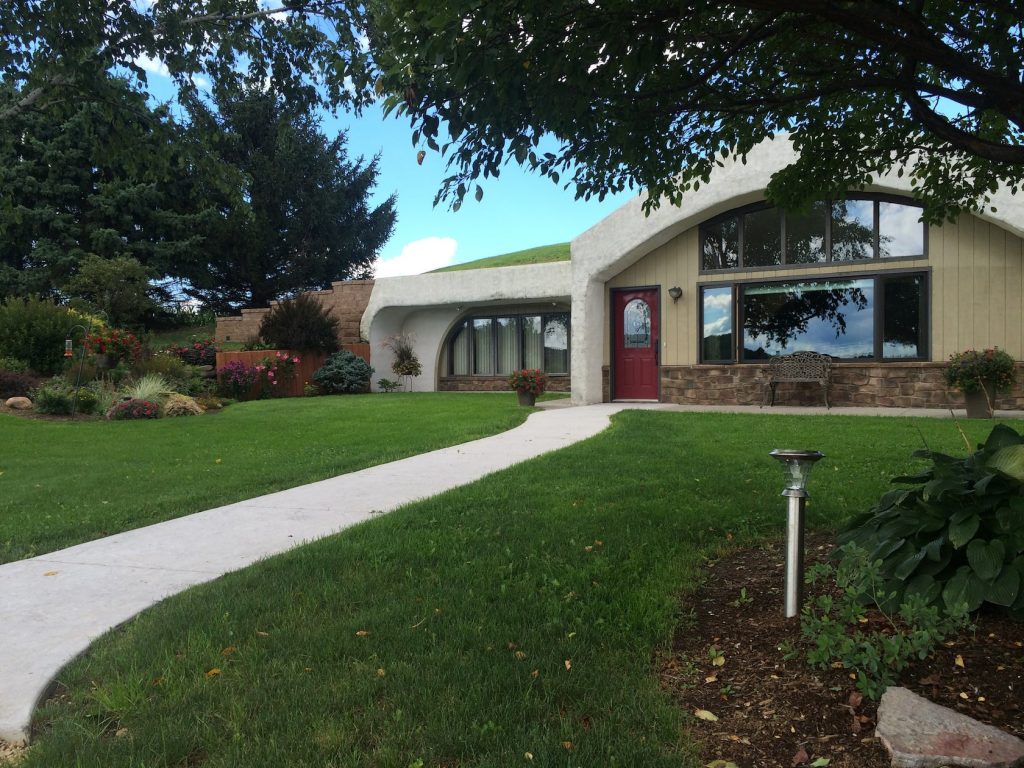 G-ma and Pa's Hobbit Home – Elk Mound, Wisconsin
Want to spend a night underground? Then this is the Airbnb for you. Plus, this home has a beautiful outdoor area to enjoy too.
A Shipping Container
---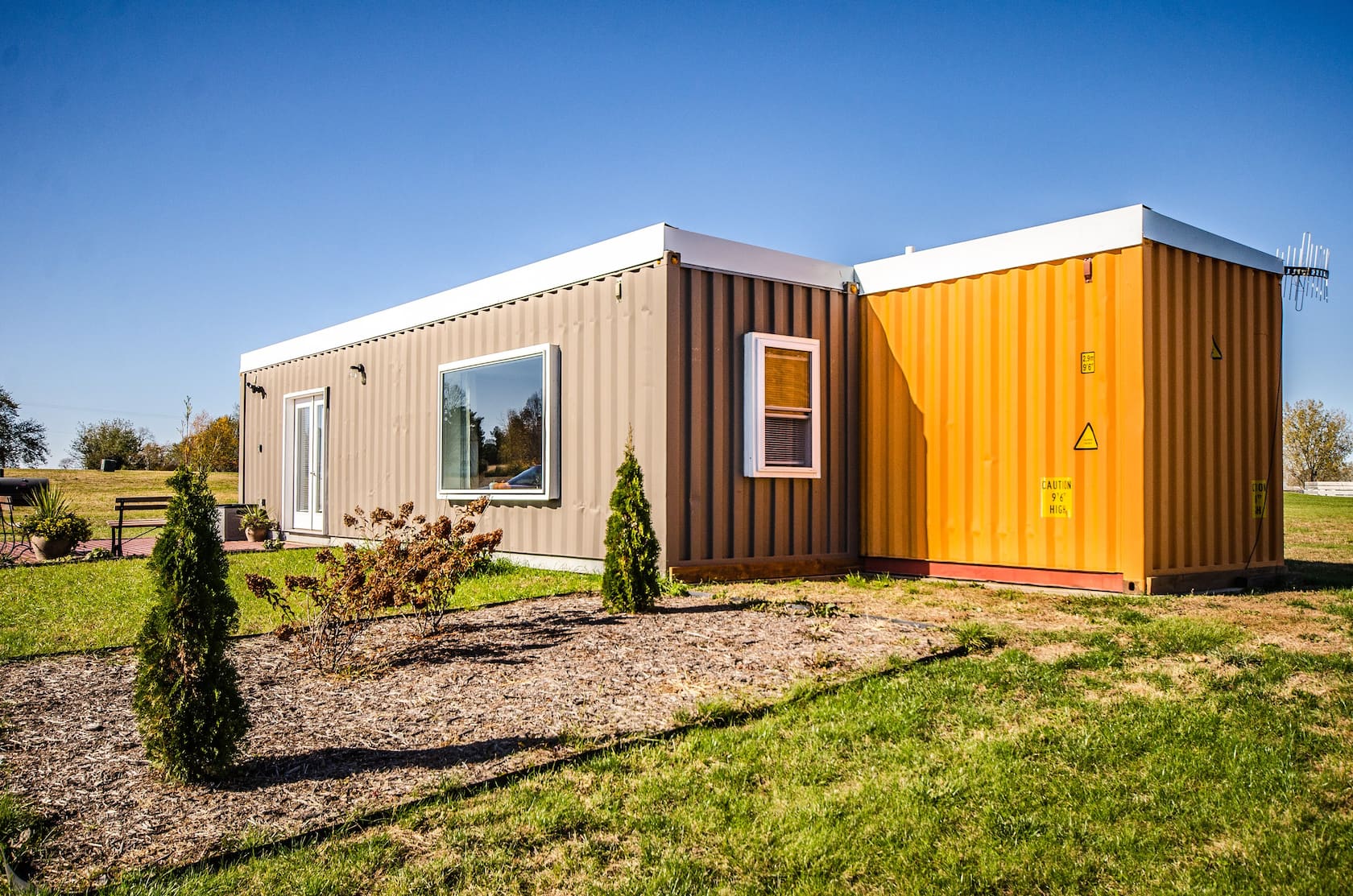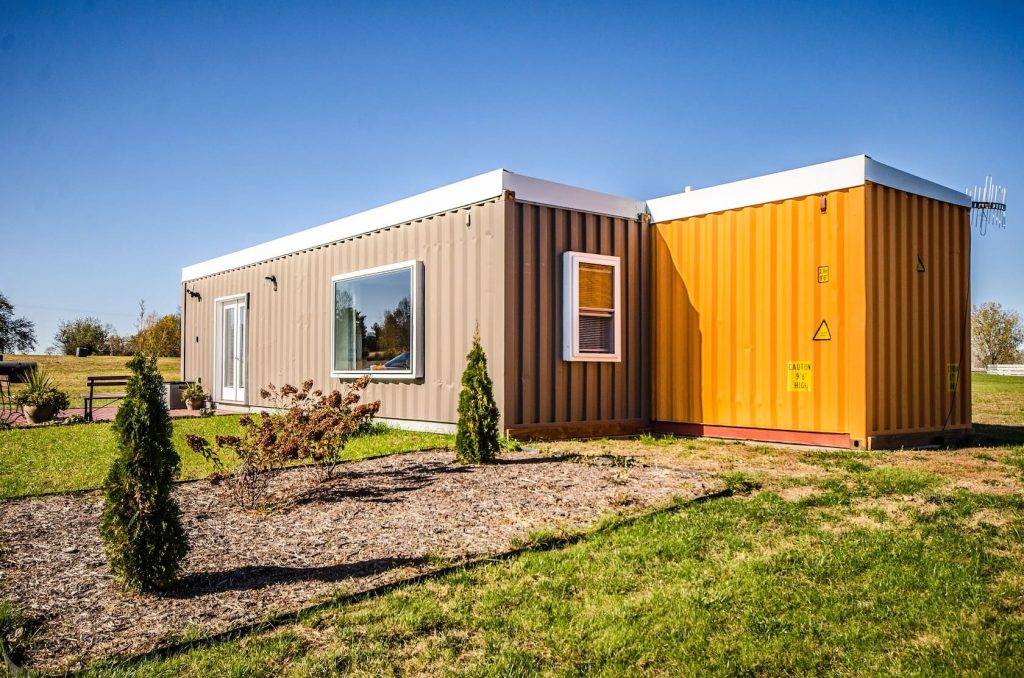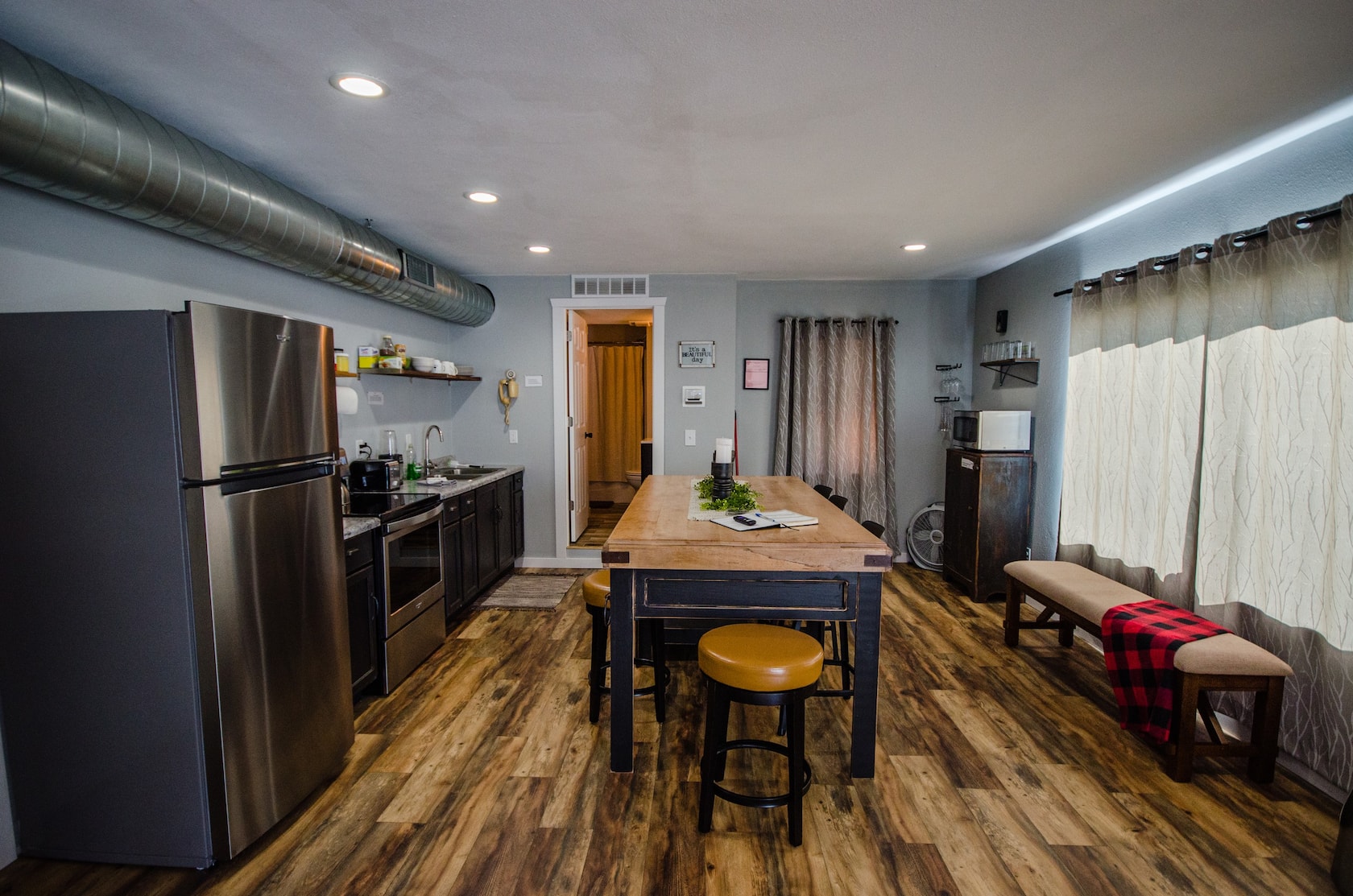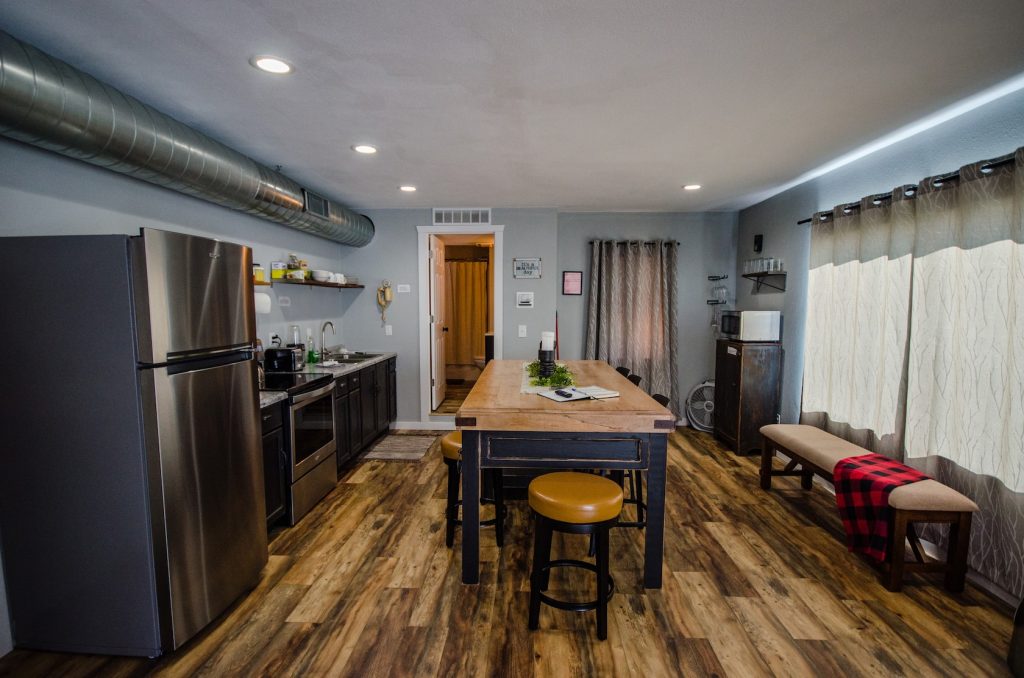 Life Uncontained – Viroqua, Wisconsin
If you've ever been curious about what it's like to stay in a shipping container – now is your chance to find out! These are two shipping containers that have been converted into a 640 square ft. living space that features a private bathroom, full kitchen, 1 Queen size bed and sofa pulls out into twin bed, and a chair that unfolds into a single bed.
Winery
---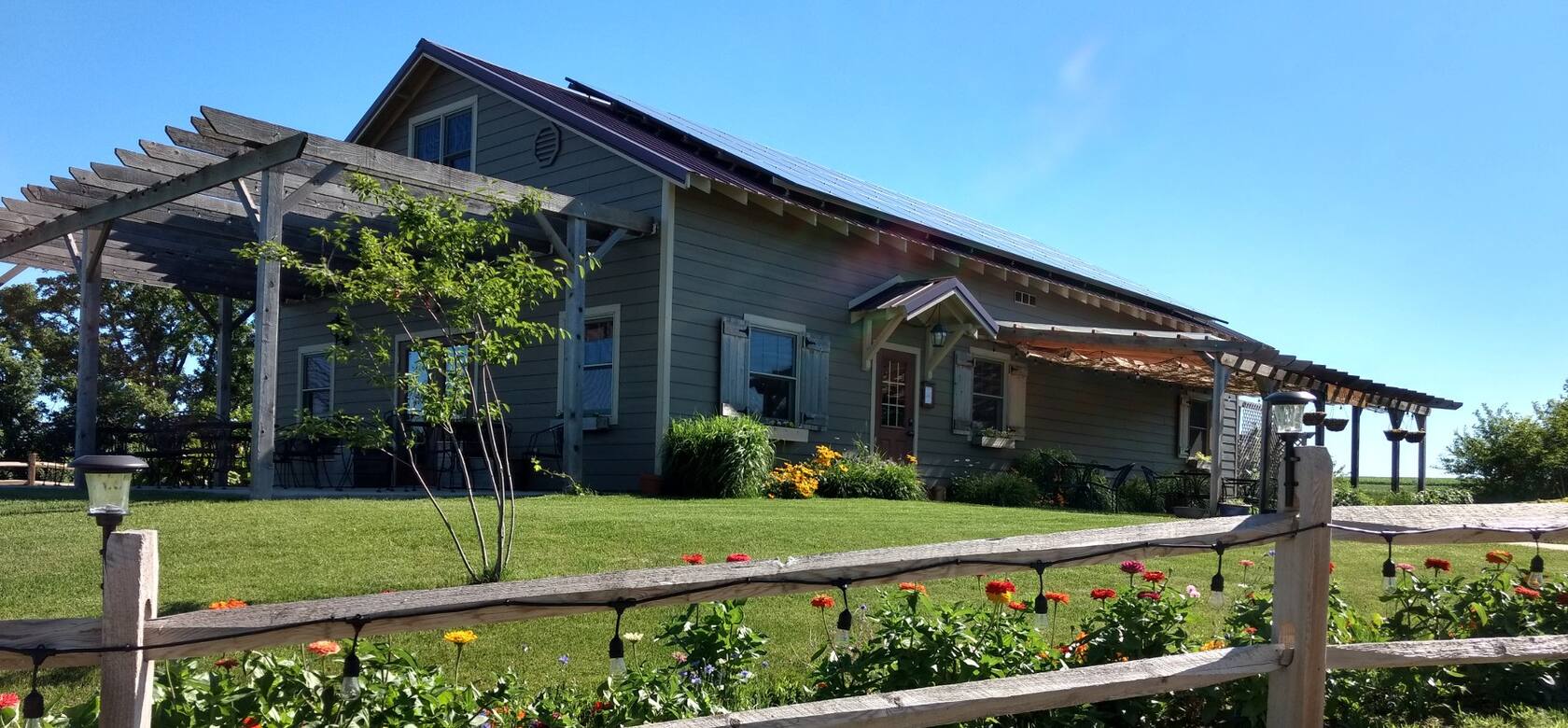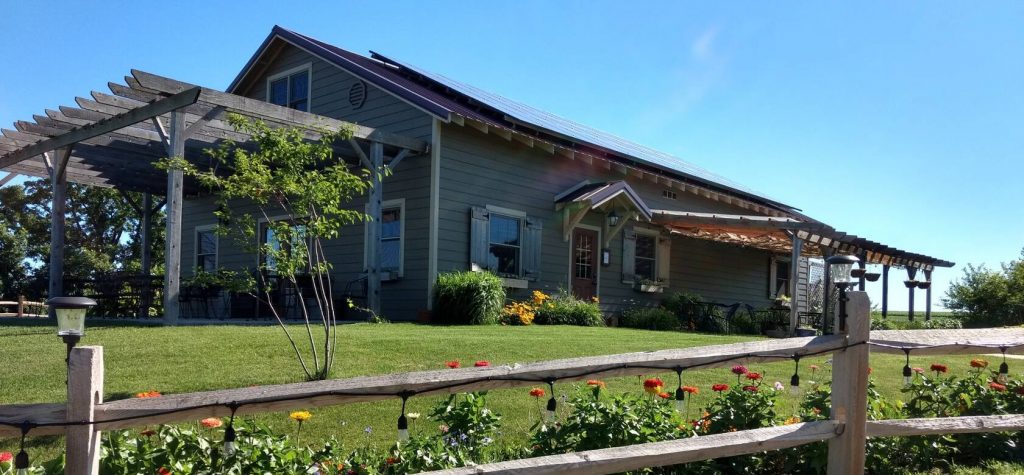 Campo di Bella Winery & Family Farm LLC – Mount Horeb, Wisconsin
I don't know about anyone else, but waking up on top of a winery is pretty much my idea of paradise! Campo di Bella has created a private retreat above their winery for guests to stay in.
Boats to Rent in Wisconsin
---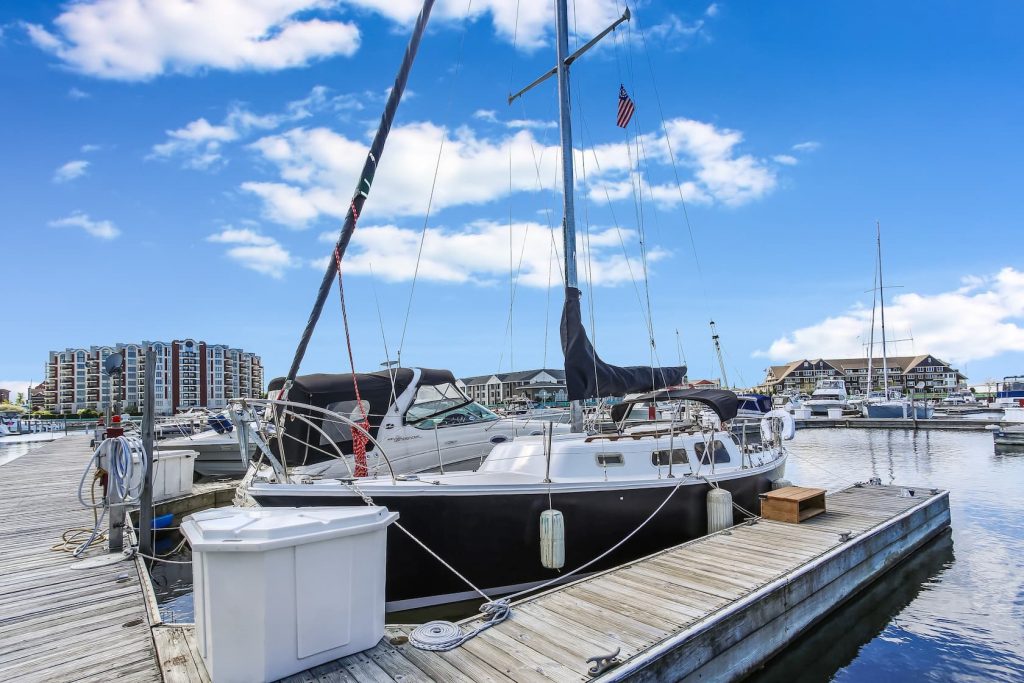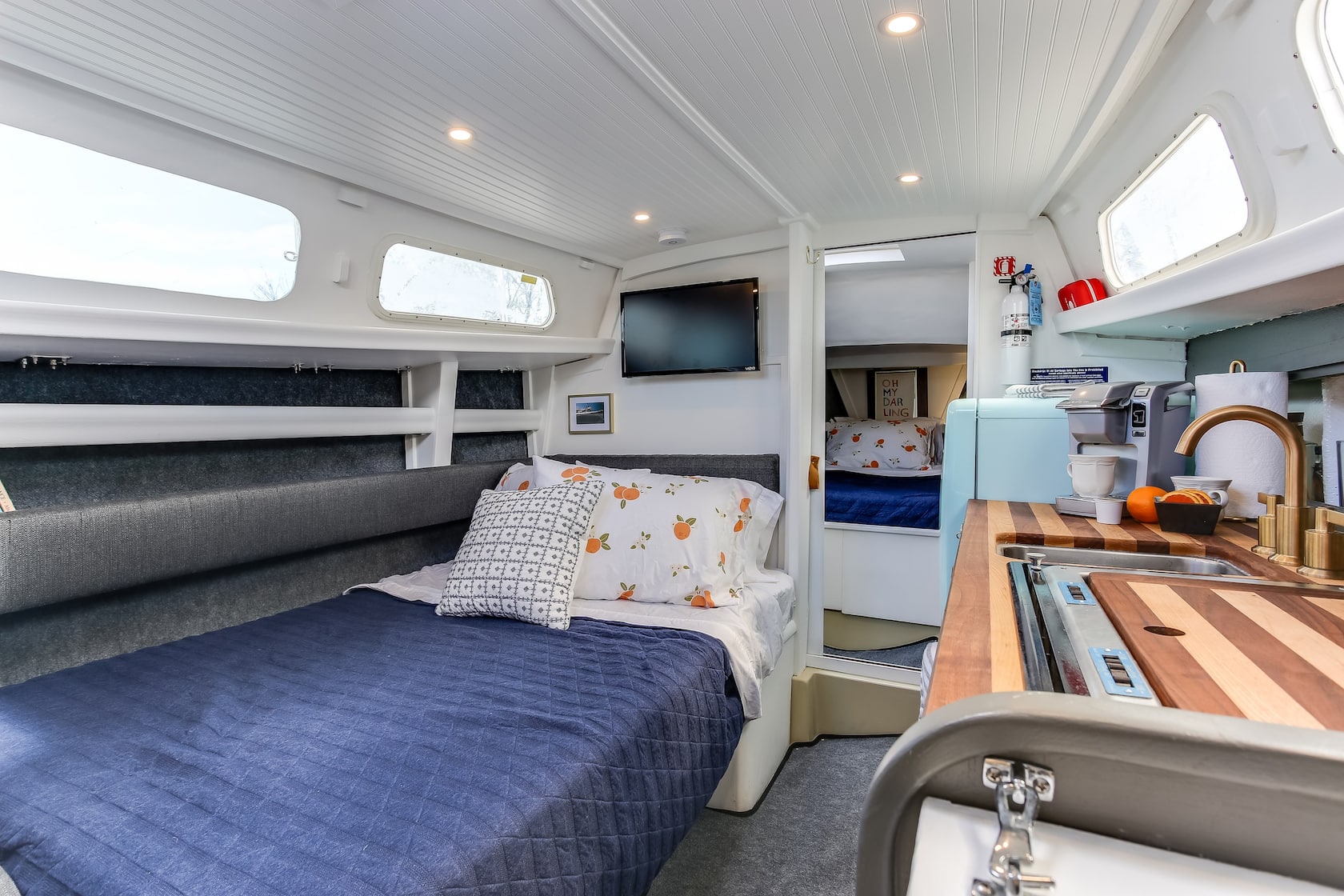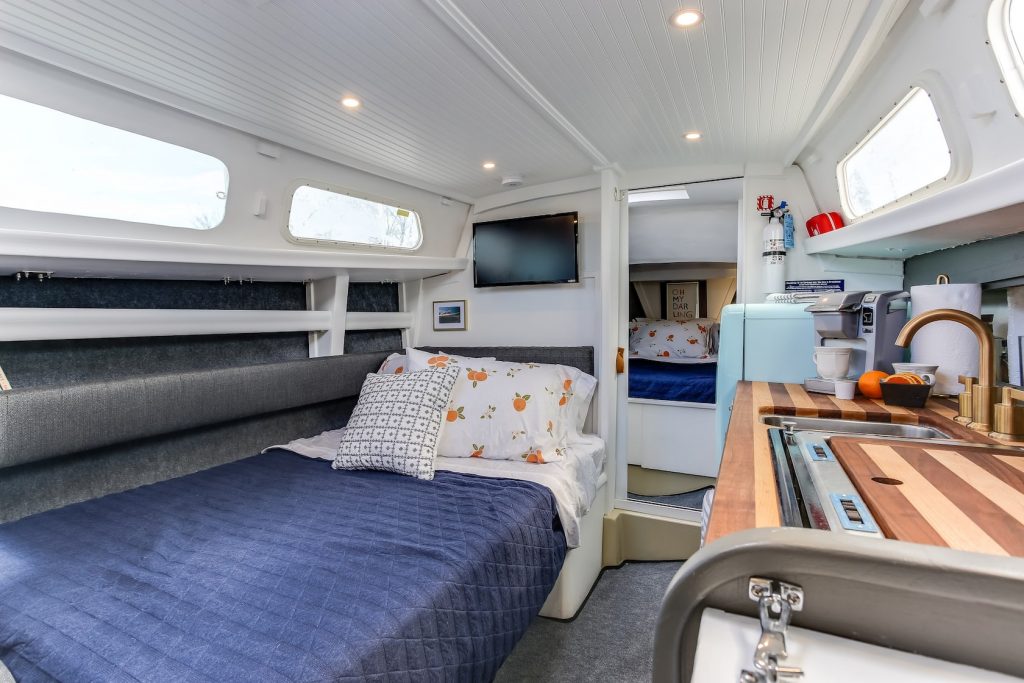 Charming Sailboat Stay – Racine, Wisconsin
Stay aboard the 29′ sailboat "Clementine." She is set up as a full-time Airbnb at Reefpoint Marina, which has amenities like a heated pool with two hot tubs, laundry facilities, Reefpoint Brewhouse restaurant, and top-notch shower facilities. I stayed here last summer and absolutely loved it!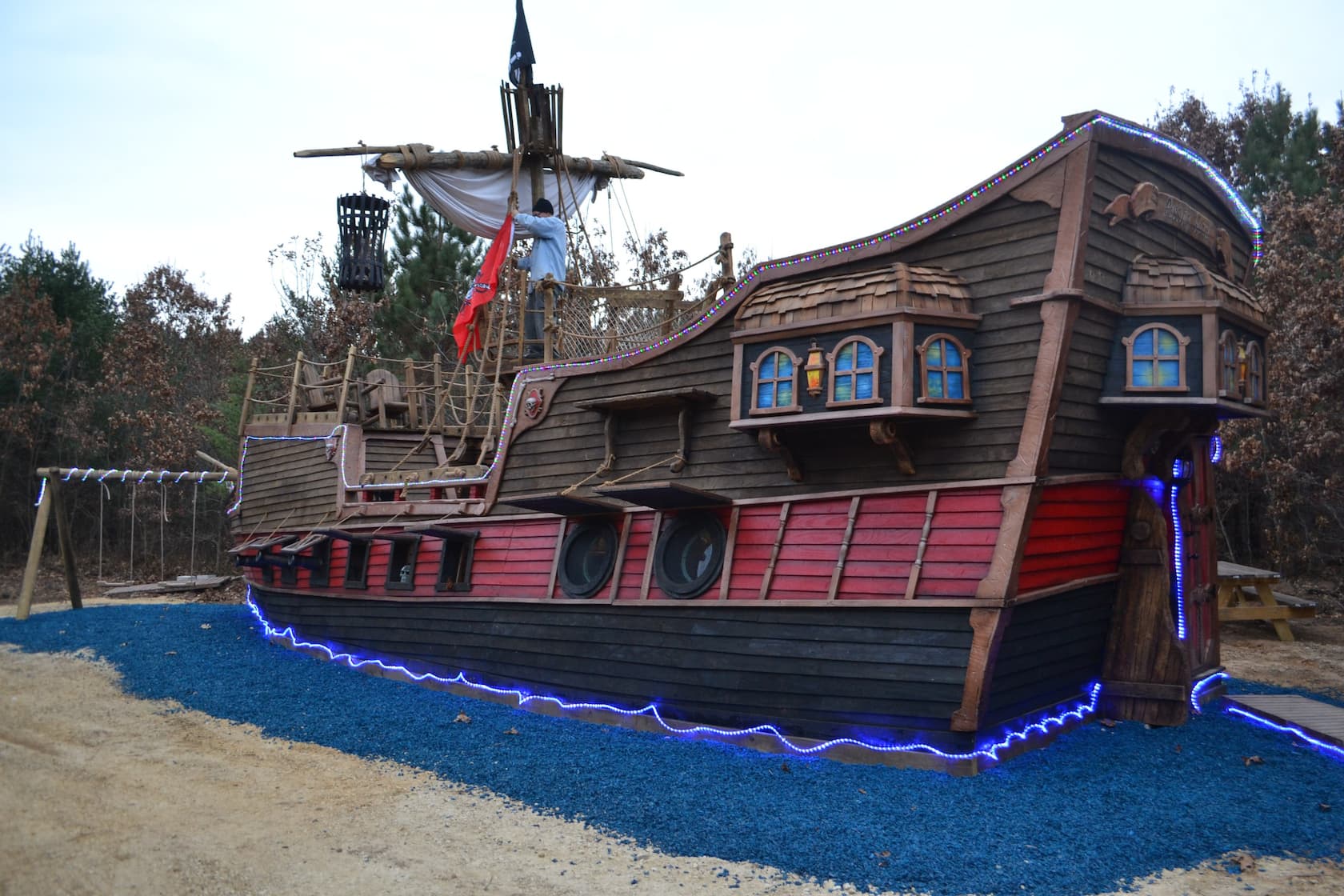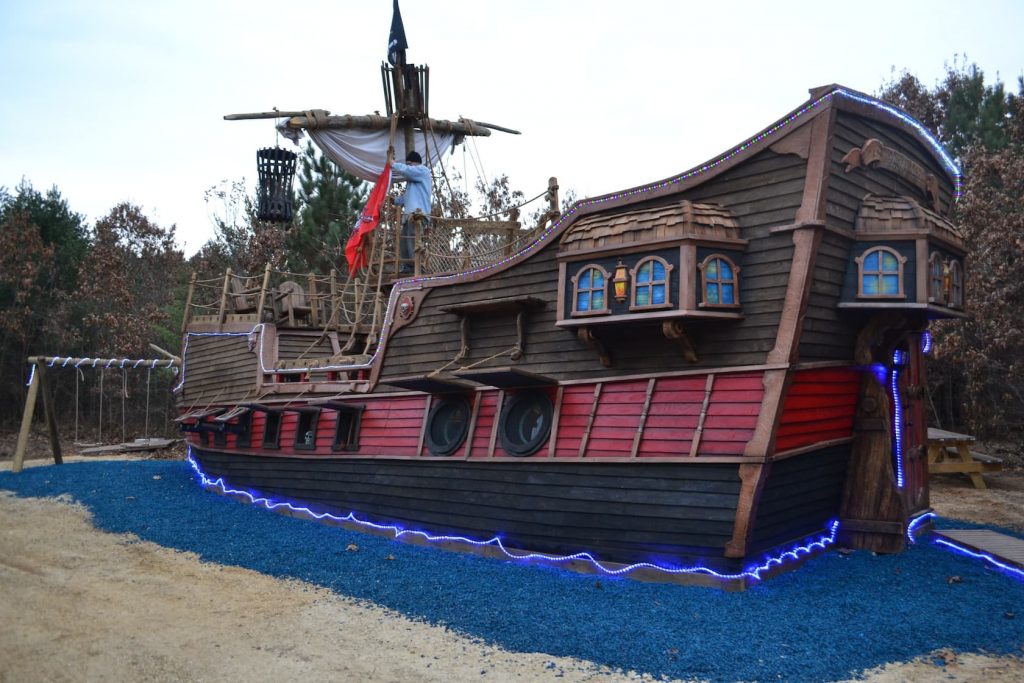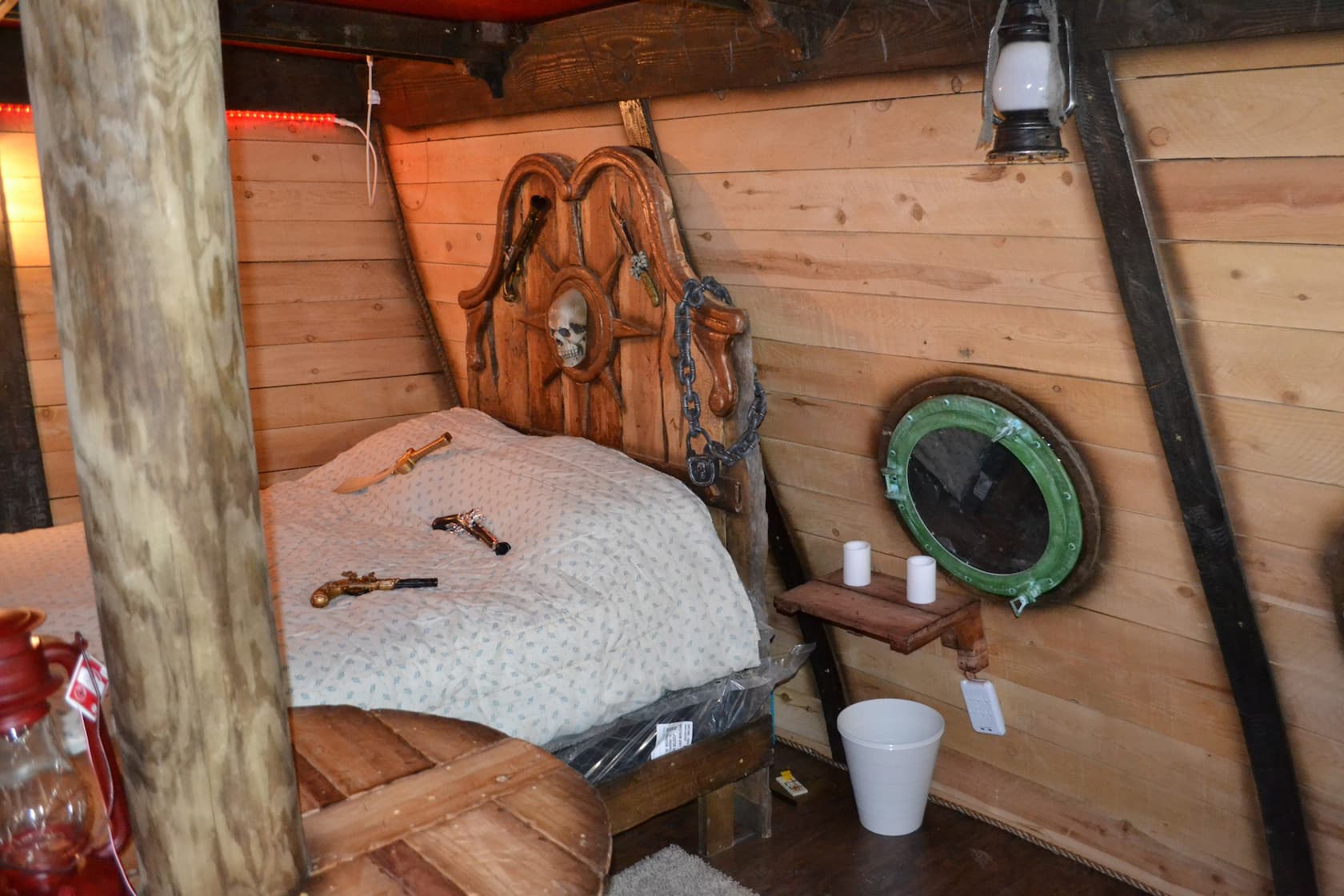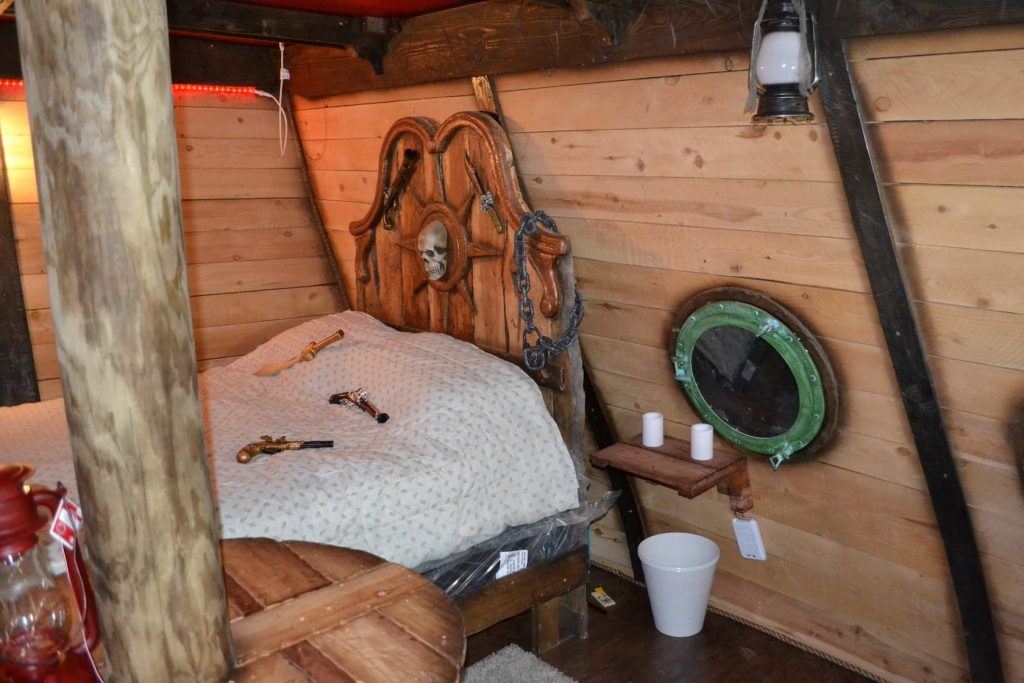 Pirate Ship Adventure cabin – Lyndon Station, Wisconsin
This pirate ship sleeps up to 6 people and is decked out in the coolest pirate-themed decor! (Your kids will love it.) Plus, it not far from Wisconsin Dells.
Luxury VRBO cabin stays
---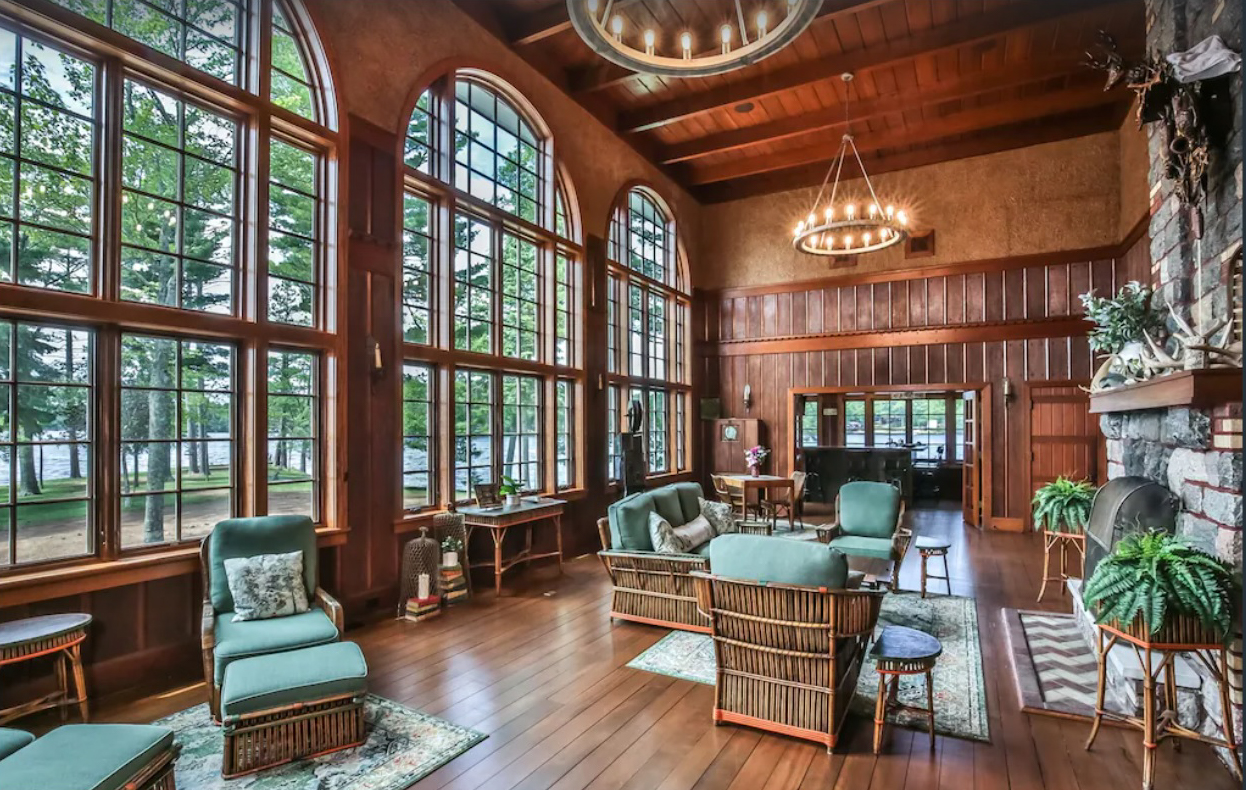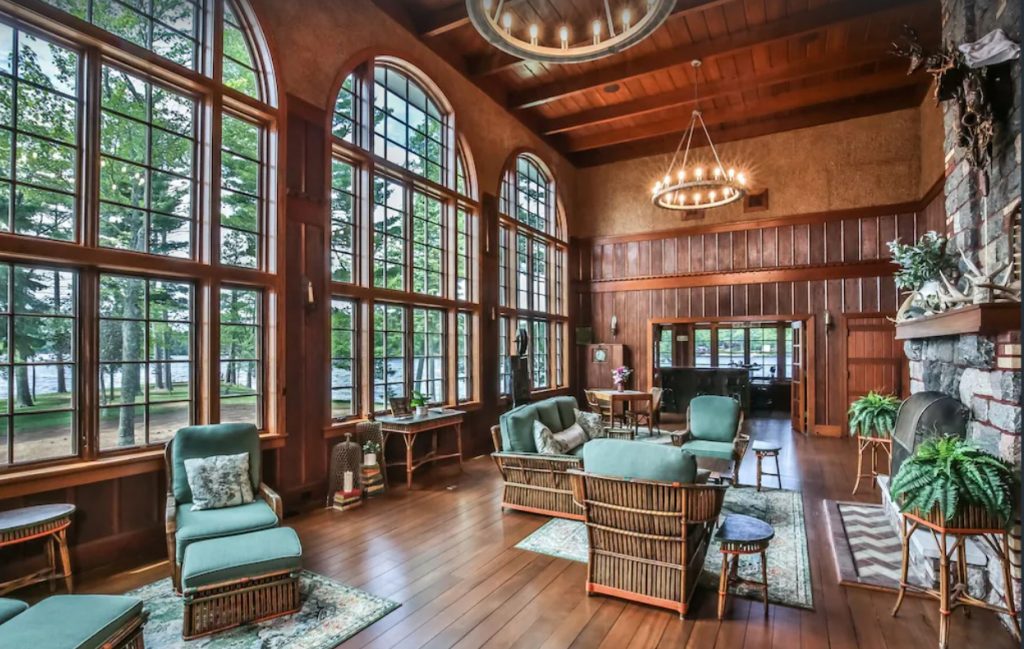 Indian Point Manor – Eagle River, Wisconsin
Indian Point Manor is a massive 9 bedroom house with modern updates and a rich history. Two additional carriage houses are available on the property's vast 6-acre estate. The grounds include a boathouse with an upper-level game room, a private look out over the lake, and a full-sized tennis court. An outdoor fire pit and grilling area are also located next to the main house among the meticulously groomed yard. There is also a hot tub.
Cranberry Castle – Eagle River, Wisconsin
With 8,500 square feet, this massive luxurious log and stone cabin is ready to make memories and has been featured on Travel Wisconsin, Discover Wisconsin and in the USA Today! The "Castle" is truly high-end with no expense spared. This home also has a state-of-the-art home theater with comfortable seating for ten, an Infinity surround sound system with a 300-watt subwoofer, and a popcorn machine (pre-measured packets provided).
Timber Shores – St. Germain, Wisconsin
Timber Shores immediately impresses guests with high, cathedral ceilings and an open concept floor plan. Giant wood beams sweep across the high ceilings adding a sophisticated allure to the bright, natural warmth of the home. The kitchen is state of the art with new appliances, granite countertops, and everything you could need to entertain your guests while vacationing. The property has a private pier on Big Saint Germain Lake with plenty of space for watercraft of all kinds.
*Now, I'm curious, which of these Airbnbs is your favorite? Let me know in the comments!
Need a house sitter while you are gone?
---
I, personally, recommend TrustedHouseSitters if you need to find a housesitter/someone to watch your pets while you are away.
How TrustedHousesitters works is they connect home and pet owners with trustworthy, verified sitters who won't charge to look after your pets, in exchange for a unique place to stay. They have sitters and homes all over the world!
It's a fantastic way to find trustworthy people to watch your home and pets while you are away. (And on the flip side, it's a cool way to stay in different areas of the country and world without having to pay for accommodation! I have a friend who literally didn't own or rent a home for years, and only used TrustedHouseSitters to find the next spot she was going to stay.)
If you liked it – Pin it!