7 Things to Know Before Visiting Door County, WI During COVID-19
Us Wisconsinites are itching to get out and about and enjoy our oh so few months of summer. Door County is a popular summer destination for many of us, but this year is considerably different, of course. Even though the state is technically open for business, this doesn't mean things have gone back to "normal."
My husband and I went to the lovely tourist area of Door County last week to do some charter fishing and just enjoy a change of scenery after months of hardly leaving our home. (My fish photo is at the end of this post!)
I posted a few photos of the trip in my Instagram stories and had a landslide of questions such as, "What is it like to visit Door County right now? Are things even open? Can you eat at restaurants? Is it busy?" So, I thought it might be helpful to put a post together explaining the experience.
If you're looking to visit Door County this summer, here are a few things to know before you go to make your trip more enjoyable and safer. I'm also more than happy to answer any questions in the comments section at the end of the post.
As always, stay up-to-date on the current situation by visiting the CDC's website for current regulations and guidelines regarding COVID.
7 Things to Know Before Visiting Door County, Wisconsin During COVID-19
*Disclosure: some of these links are affiliate links. Meaning, if you click a link and make a purchase, Have Clothes, Will Travel gets a very small commission at no extra cost to you. Thank you for supporting the brands that make this blog possible!
1.) Be Prepared to Wear a Mask
The majority of businesses in Door County will not let you inside unless you are wearing a mask and have sanitized your hands. Now, many businesses will provide disposable masks at the door if you forgot yours, and they will have hand sanitizer available (which I thought was great).
However, if you're planning to walk around and enjoy the sights all day, I really think it's a good idea to bring your own mask – one that you know you're comfortable wearing for long periods of time. The disposable ones are fine for short periods of time, but I, personally, can't stand them for too long. (And you're on vacation – so you want to be comfortable!)
You won't have any issues finding masks for sale at the local shops too, or you can order one online or make your own before you go!
While not required in many places, it's also not a bad idea to wear your mask in restaurants until you are seated at your table. The majority of people were doing this – just an FYI!
2.) Not Everything is Open, and Businesses Will Close Unexpectedly
It's a weird time for everyone but especially for business owners trying to navigate these uncertain times. Many businesses are open, but some businesses decided not to open at all this year, some have postponed opening until they can safely abide by all the new regulations and some have opened but reclosed due to unforeseen complications.
So, if you have your heart set on visiting a certain business or restaurant in Door County, it's best to call ahead before making the drive over. Things are changing on a daily basis, and any information you see on Google likely won't be up-to-date. It's better to be safe than sorry – call ahead before you go anywhere!
That being said, I would say over half of the businesses ARE open and taking customers in Door County.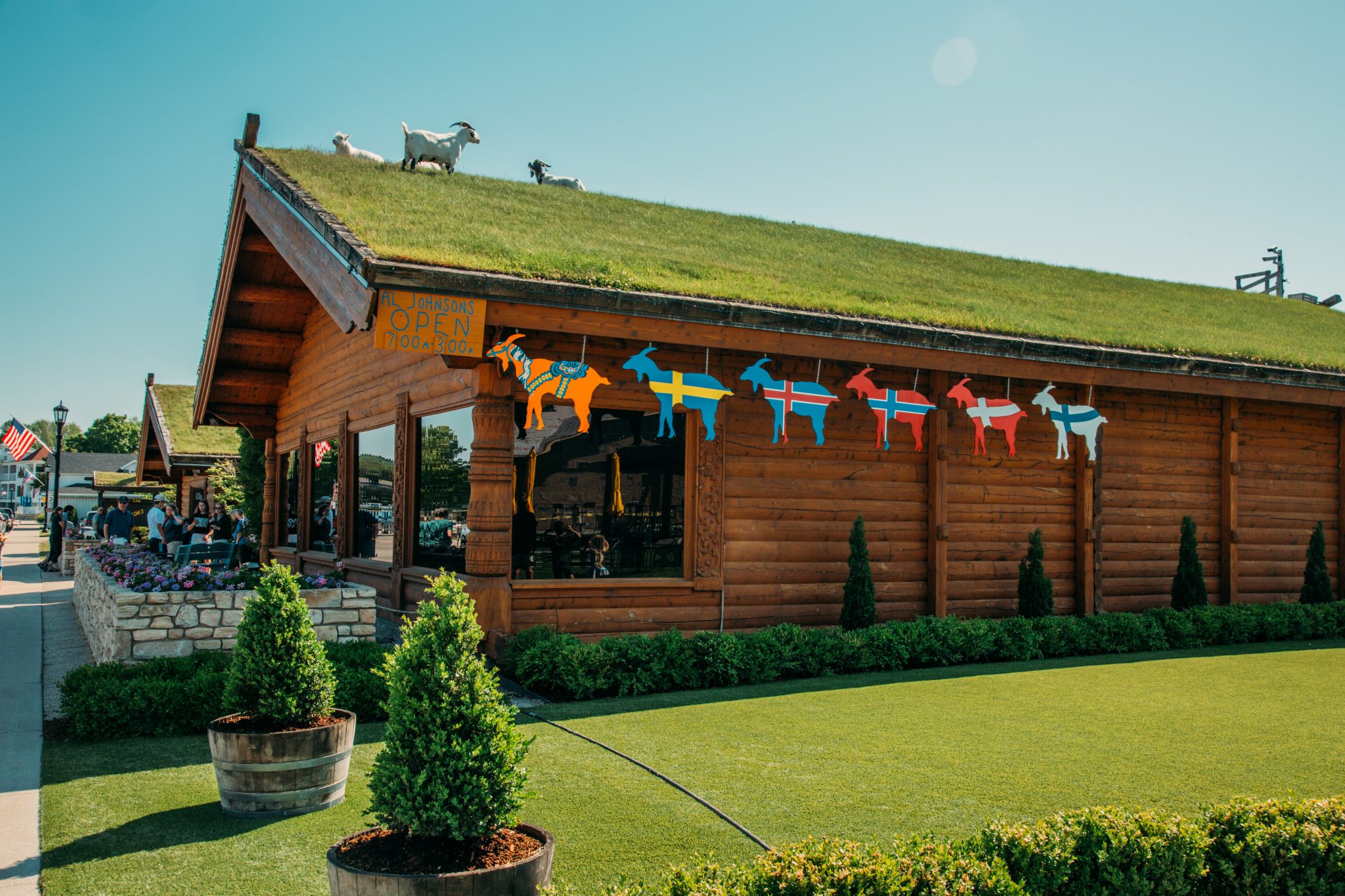 3.) Shops are Capping How Many People are Allowed Inside
Many businesses are capping the number of people that are allowed inside at one time. This is going to vary by business and how large the building is. You just might have to wait outside for a little while before you go into a shop. No biggie!
4.) Every City/Town/Village is Going to Have Slightly Different Regulations
So, the regulations for COVID that are put in place vary from town to town… not county to county. For example, when we stayed in Sturgeon Bay, restaurants were only taking customers if they had outdoor dining (or you could order takeout). Restaurants that only had indoor dining were not allowing customers in.
However, in Fish Creek, Baileys Harbor, Egg Harbor, Sister Bay, etc. many of the restaurants did have indoor dining available (with a reduced number of tables).
So, the regulations that are in place in Sturgeon Bay, may not be the same in Sister Bay. (And, again, everything changes rapidly.) Just be ready to roll with the changes!
5.) Many Hotels Won't Allow Late Check-outs
Hotels are working hard right now to make sure they are keeping their guests safe. Cleaning rooms is taking WAY longer than it normally would. Therefore, many hotels aren't accepting late check-outs. (Which is understandable.)
The rooms will also look a little sparse, as many decorative, pillows, blankets and drapes are being removed… as they can sometimes be difficult to sanitize properly.
Need a hotel in Door County? Click here for a list of available hotels! Or better yet, click here for cabin rentals!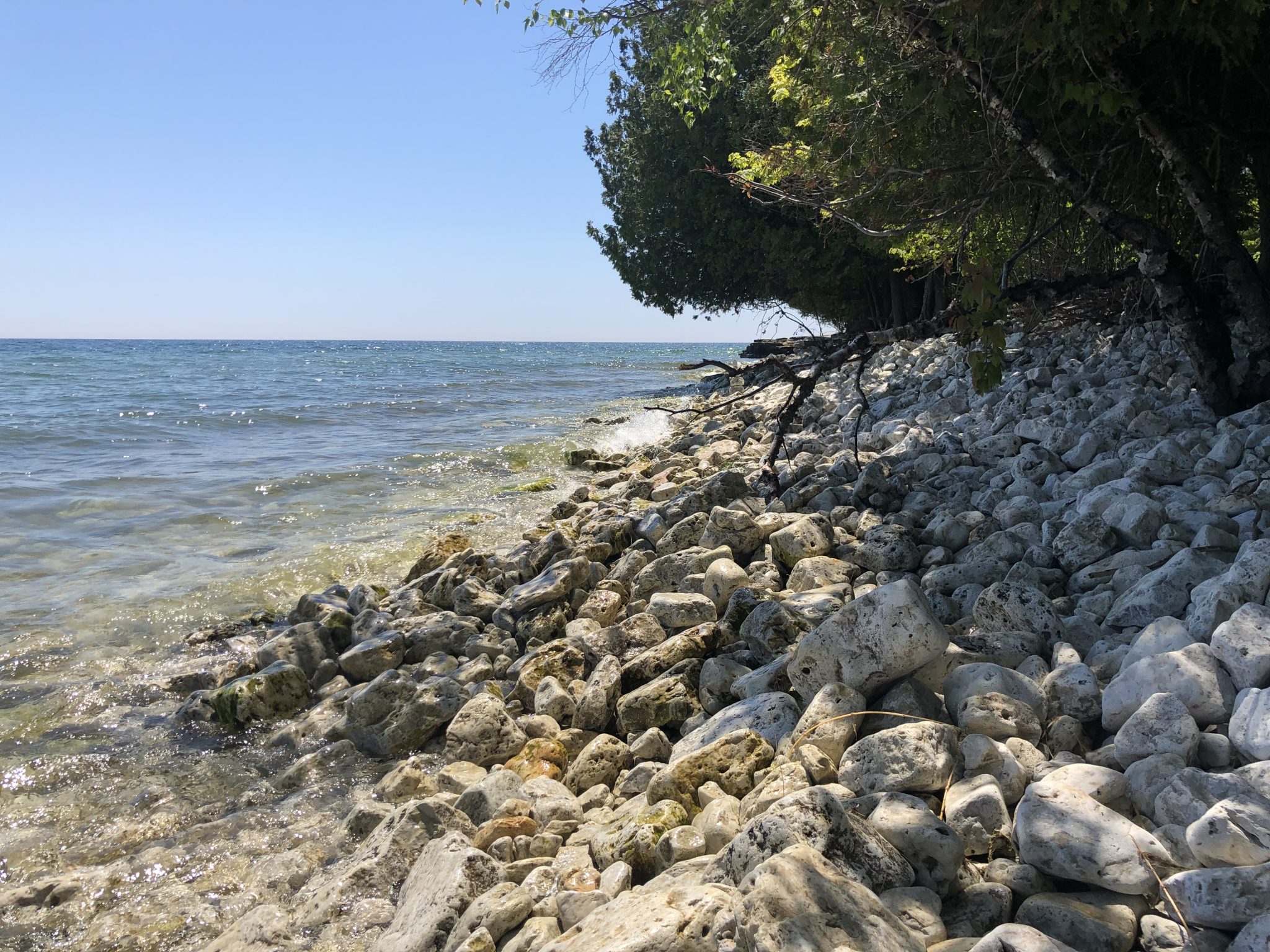 6.) Hiking/Biking Trails Are Open in State & County Parks
The parks and trails are open. Park offices were not yet open, but the bathrooms were. (Try to avoid using these bathrooms, though, as they are not being sanitized as frequently.)
7.) It's Still Busy!
This was the question I got asked the most, "Are there even any people in Door County right now?" Yes, there are plenty of people!
Despite it being an uncertain time to travel, there were still plenty of people coming into Door County when we were there last week. The hotel managers and waiters/waitresses all said last week, though, is the first fairly busy week they've had so far this season (which isn't too uncommon, though).
So, it's not a bad idea to make your hotel reservations or book a cabin ahead of time… and you will want to call restaurants ahead of time as well. (Unless you're like us, and just enjoyed seeing where you would end up!)
If anyone has any questions at all about Door County (or Wisconsin in general), I'm happy to answer them in the questions section at the end of the post!
Looking for More Fun Tours in Door County? Check Out These Tours:
Not a fan of tours? Book your own bikes or kayaks instantly!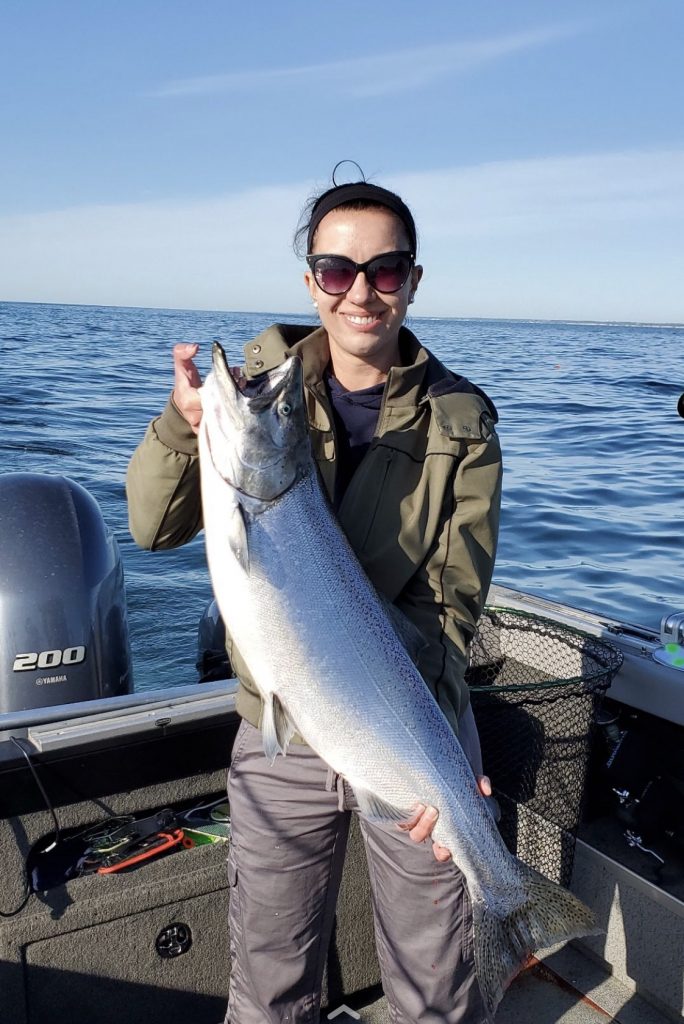 If you liked it – Pin it!