23 Awesome Things to Do in Madison by a Wisconsinite
Are you looking for cool things to do in Madison? This is the post for you! From Badgers games and breweries to art galleries, decadent food tours, and amazing architecture… there's something for everyone in Madison, Wisconsin!
Madison is a vibrant city in Wisconsin and home to the state capital. It's a great city to spend a weekend in, and an even better one to live in (recently ranked in the top 20 for best places to live in the US)! Madison has an amazing cultural scene with first-rate museums, restaurants, art galleries, and leafy parks! You also don't have to go far to experience Wisconsin lake life with one of the four nearby lakes (Mendota, Monona, Waubesa, and Kegonsa).
Whatever the season, you'll love your trip to Madison! For this post, I've put together a list of some of the top things to do in Madison Wisconsin to make your trip planning even easier. I would love to hear some of your favorite things to do in Madison in the comments, too. Enjoy!
23 Cool Things to Do in Madison by a Wisconsinite
See and Tour Frank Lloyd Wright's Buildings
Renowned architect Frank Lloyd Wright spent much of his adolescence in Madison, and those who want to learn more about his life and style can some see some the Wright-designed structures, one of which is his Taliesin Estate, deemed as a masterpiece, in Spring Green. (A guided tour is required to access the Taliesin.)
In Madison, there is the Walter and Mary Ellen Rudin House, Robert M. Lamp House, Eugene A. Gilmore House ("Airplane House"), First Unitarian Meeting House, and Monona Terrace—all of which are an incredible testament to his ingenuity and life-long legacy.
Attend a Badgers Game at Camp Randall Stadium
If you happen to be in Madison during college football season, be sure to attend a game at Camp Randall Stadium! The energy and excitement during these games is amazing. And getting to "jump around" with 80,000 fans just before the 4th quarter is an experience unlike any other! Plus, 2.5 hours before kickoff you can tailgate at the Badger Bash Tailgate Party – which includes live music, food and beverage stands, games and watching the UW Marching Band perform!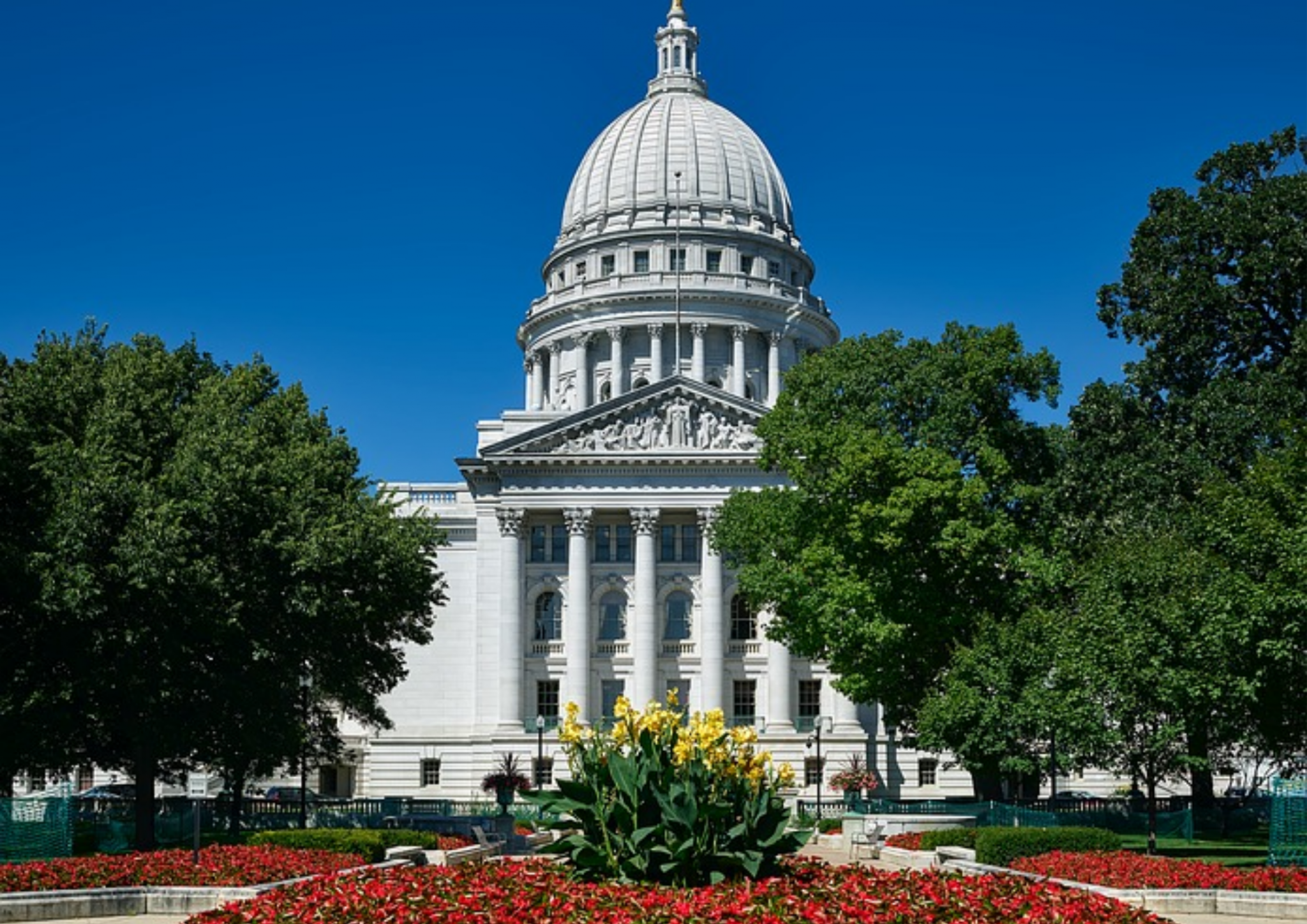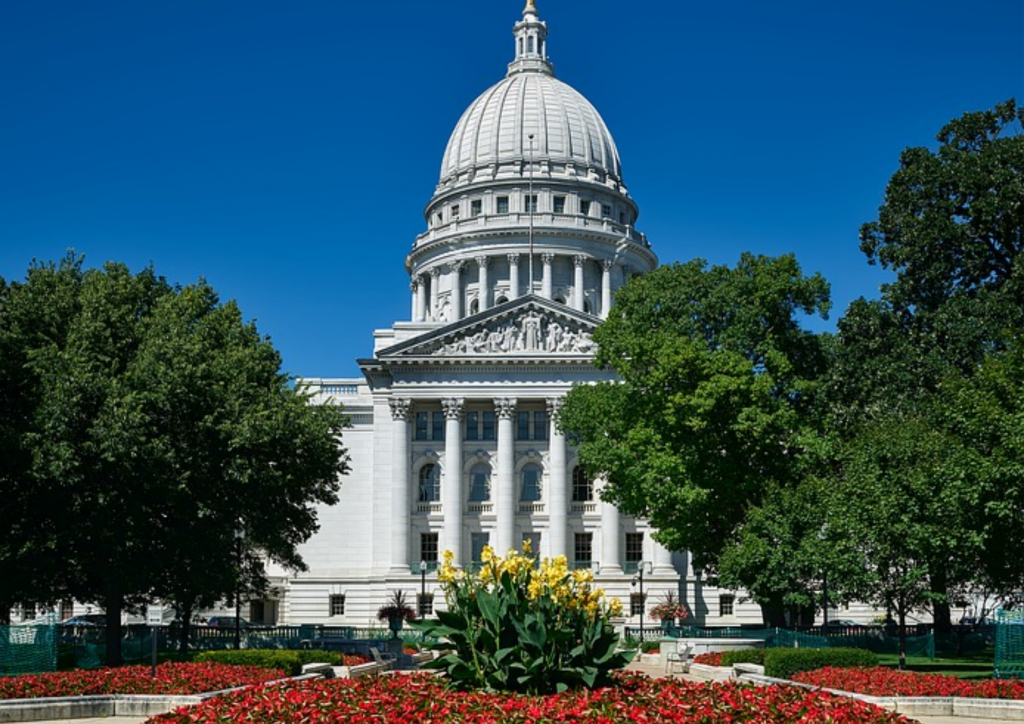 View the Wisconsin State Capitol's Mural and Marble Works
Your Madison trip isn't complete without a visit to Wisconsin State Capitol. The iconic landmark is nestled between lakes Mendota and Monona and dates as far back as 1917. It's adorned with a 284-foot-high dome that rivals Washington's State Capitol. Meanwhile, its interior is as impressive as its façade; inside are decorative murals and marble works from Italy, Germany, and France enough to make any historian's heart swoon.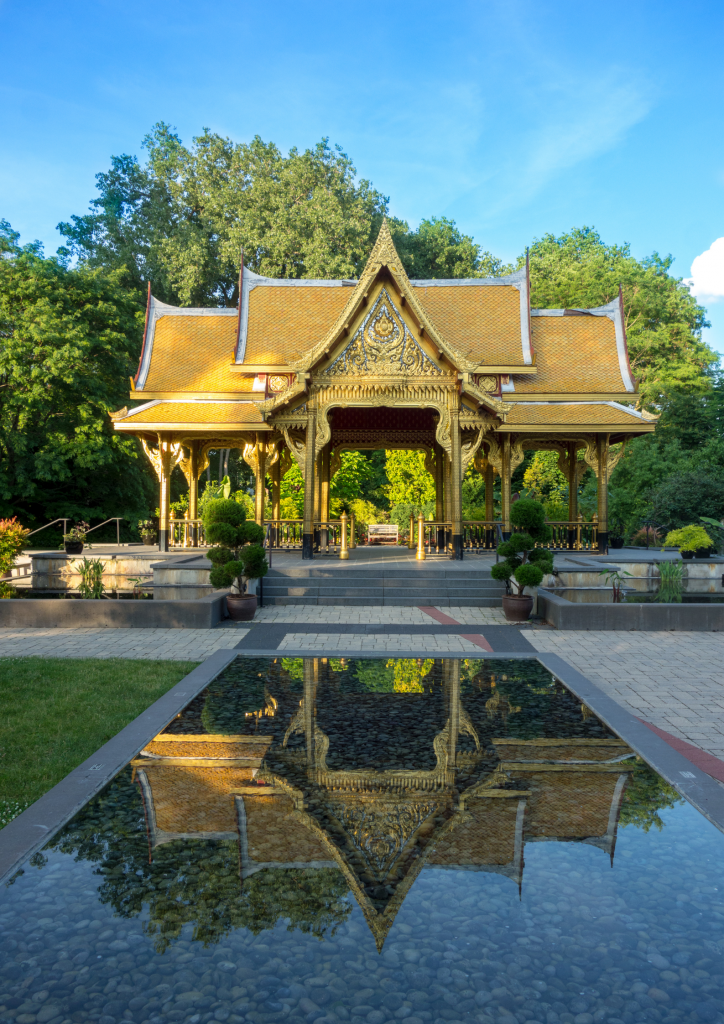 Wander through Olbrich Botanical Gardens
First opened in 1952, the Olbrich Botanical Gardens (named after its founder Michael Olbrich) is a sight to behold. Over sixteen acres of seasonal plants and manicured flowers are grown in the conservatory. One of the garden's highlights is remarkable architecture in the form of Thai "sala" (pavilion), the only one of its kind in the area. There's also the Bolz Conservatory, a 50-foot-high glass pyramid housing exotic foliage, free-flying birds, and butterflies.

Visit the Chazen Museum of Art
Located at the University of Wisconsin–Madison is the Chazen Museum of Art where over 20,000 art pieces in a variety of mediums are displayed. Collections range from post-modern to contemporary paintings, sculptures, photography, prints, and drawings. Gracing the museum with their masterpieces are European artists Joan Miro, Thomas Gainsborough, Auguste Rodin, and Eugene Boudin along with American artists Shusaku Arakawa and John Curry. The museum also holds yearly exhibits featuring local and international artists.
Stroll through State Street
A busy pedestrian street in downtown Madison linking the State Capitol Square with the University of Wisconsin-Madison campus. It's been operating as a "pedestrian mall" since the 70s and it's where most people go for shopping, entertainment, and dining. Bring home unique souvenirs and gifts bought from some of the eclectic shops along the street or have coffee in one of the café's outdoor seating areas.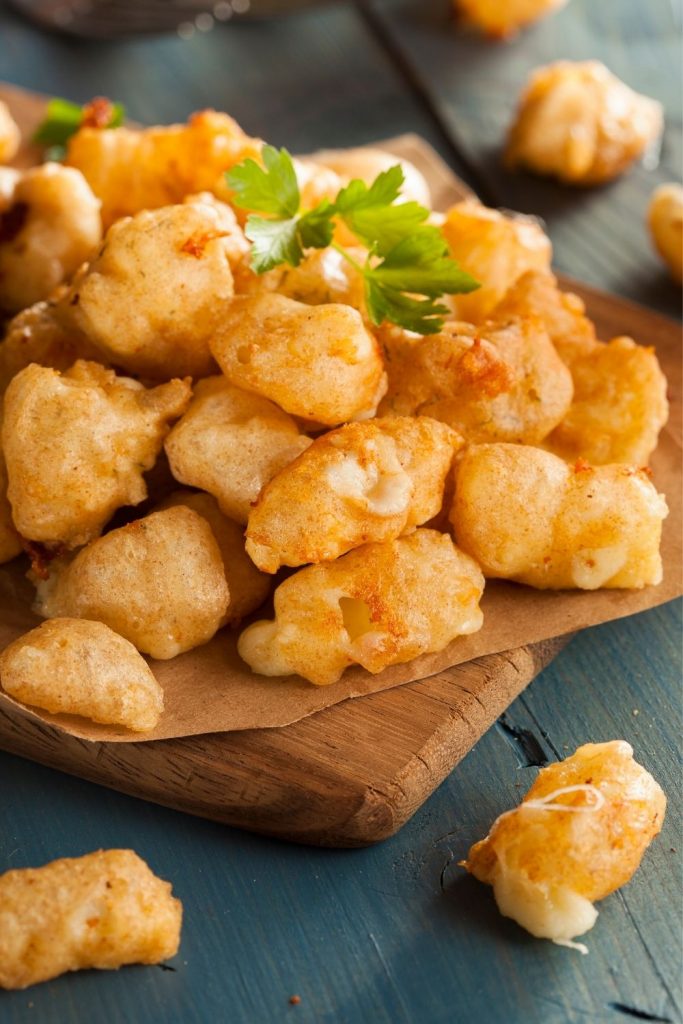 Taste Madison's Delicious Cuisine With a Food Tour
Dining at highly-rated restaurants is one thing, but in order to get a real taste of Madison's local culinary delights, you may want to sign up for guided walking or biking restaurant tours. Each tour will have you sampling locally-owned cuisines while meeting the chefs and owners for you to learn more about their craft. On the menu are artisanal chocolates, pastries, cheese, craft beers, ethnic foods, and ice cream!
Shop at Madison's Night Market
Local vendors and artisans gather at Madison Night Market to celebrate the city's unique and exciting market culture. Shop fresh produce, handmade products, prepackaged foods, artisan gifts, and local art; there are also live performances from local and visiting artists as well as pop-up restaurants and food carts. While restrictions still apply, Madison Night Market this year will be held in downtown Madison along State Street and Gilman Street.
Hang out at Henry Vilas Zoo
Over 100 species of animals including Aldabra tortoises, polar bears, and African lions can be seen in Henry Vilas Zoo, a 28-acre public zoo located next to Vilas Park. The best part is, there are no charges or admission fee! Celebrate birthdays, book a behind-the-scenes tour, or simply come for some family fun and zoo adventure.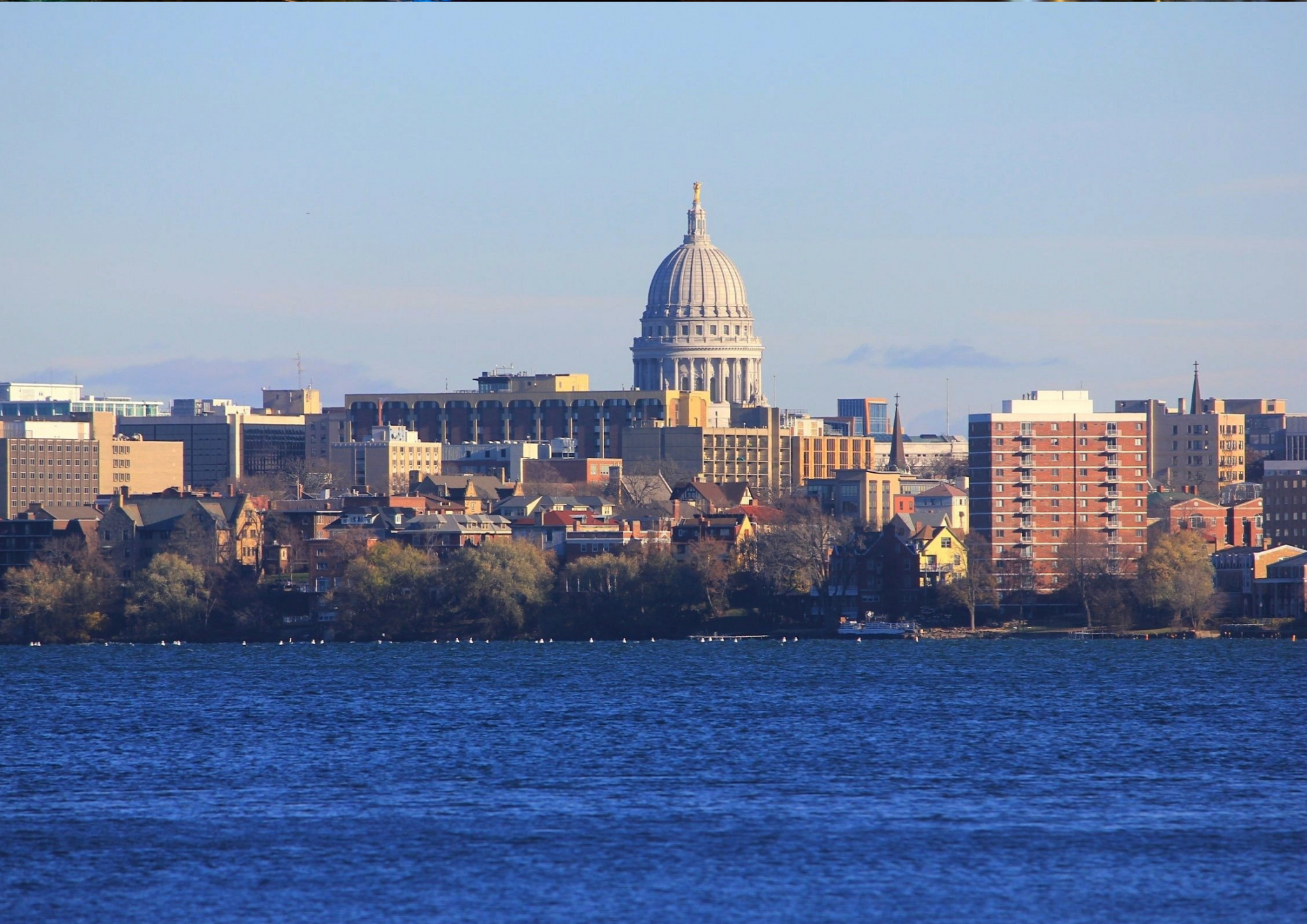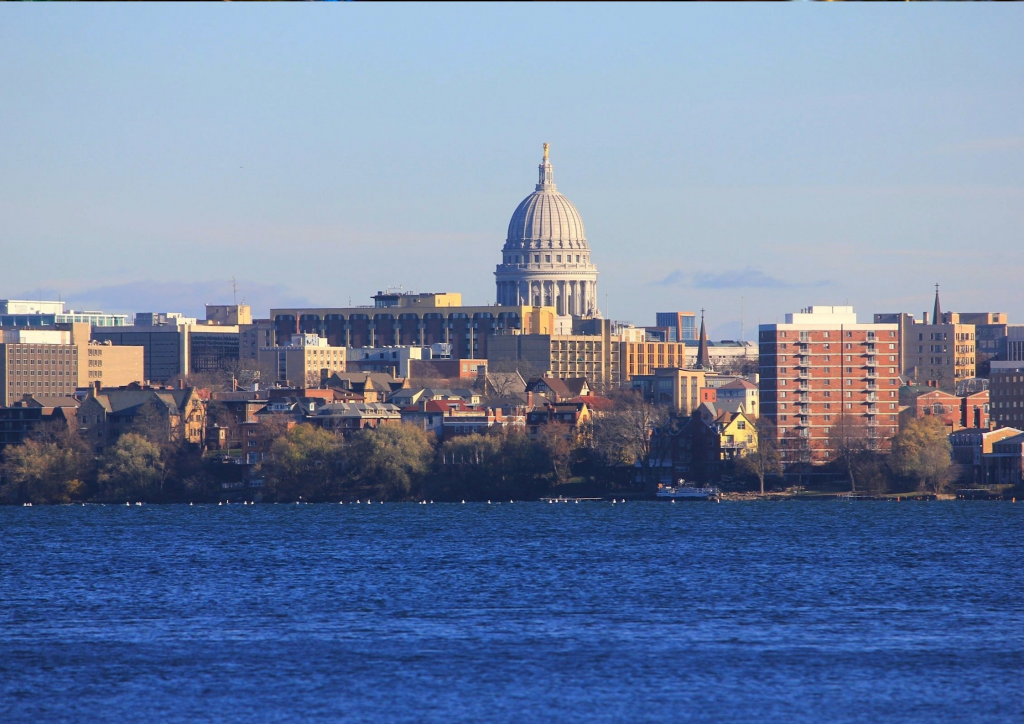 Go on a Madison Cruise Over Pizza and Beer
Get to know Madison's rich history the exceptional way through a boat cruise on Lake Mondota. Let Betty Lou Cruises and its captain take you on an unforgettable journey through the isthmus; expect miles of scenic shorelines and iconic landmarks unique only to Madison. While you're at it, feast on themed foods (like pizza and beer!) from local favorites while enjoying the scenery.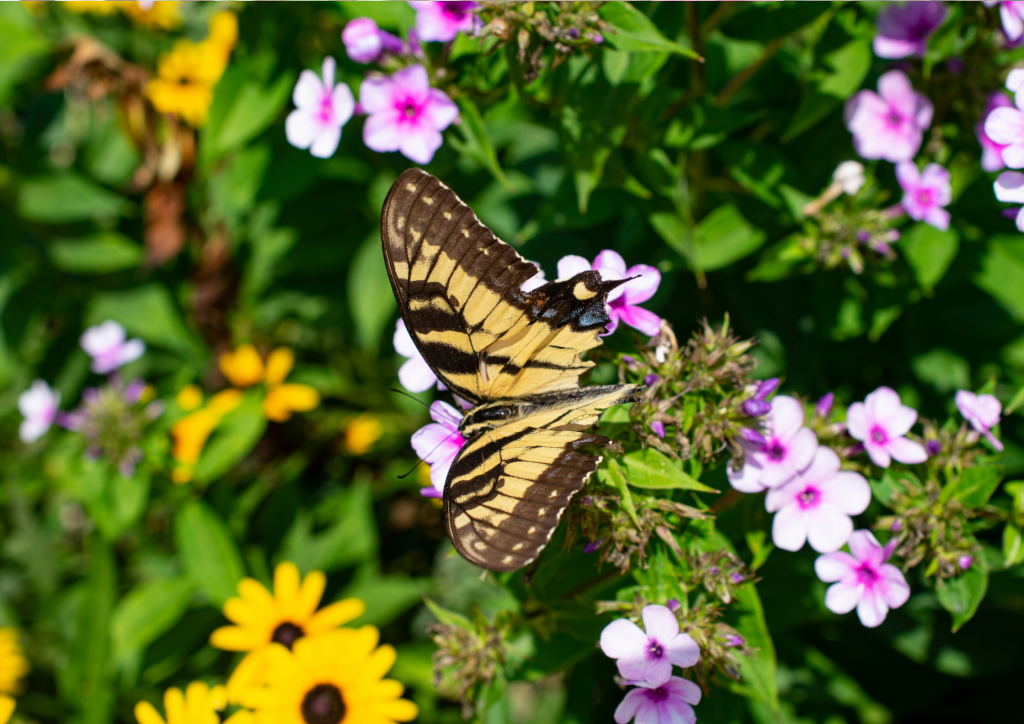 Learn About Botany at the University of Wisconsin-Madison Arboretum
Deemed as a National Historic Landmark in 2021, the University of Wisconsin–Madison Arboretum is home to some of the oldest and diverse collection of trees, flowers, prairies, grasses, and an impressive lilac collection. Walking through the picturesque acres of prairies and forests is truly a feast for the senses, and in keeping the public's interests, the Arboretum holds tours, classes, summer camps, and workshops for all ages.
Stop by the National Mustard Museum
Located in the Middleton suburb is the National Mustard Museum started by Barry Levenson in 1986. It's currently home to the world's largest collection of mustards and other mustard-related memorabilia. It's listed among the unusual museums found in the United States as there are over 6,090 mustards (and counting) from all 50 states and 70 countries. The Gibbons Collection (vintage ads, mustard pots, tins, and jars) alone is worth checking out, and the best part is that admission is free of charge.
Pendarvis State Historic Site
Just west of Madison is a historical landmark from the 19th century lovingly restored to their original state so visitors can learn more about the life of local and European settlers from the 1830s and 1840s. The Pendarvis State Historic Site comprises of buildings and stone cottages of immigrants who worked as miners back in the day. Guided tours are available for visitors to learn more about the life they've lived and the preservation of their legacy.
Hike Through Pheasant Branch Conservancy
Clear your mind and de-stress in one of the most serene trails in Madison, the Pheasant Branch Conservancy. This 160-acre conservancy features forested landscapes with multi-use trails making it a prime spot for hiking and biking. One can also see the incredible views of the downtown area from uphill. Majestic birds like swans and herons roam about the area, too, if you're lucky to spot them. The trails aren't that difficult to climb or bike through, either, and can be enjoyed by a group of friends or the whole family.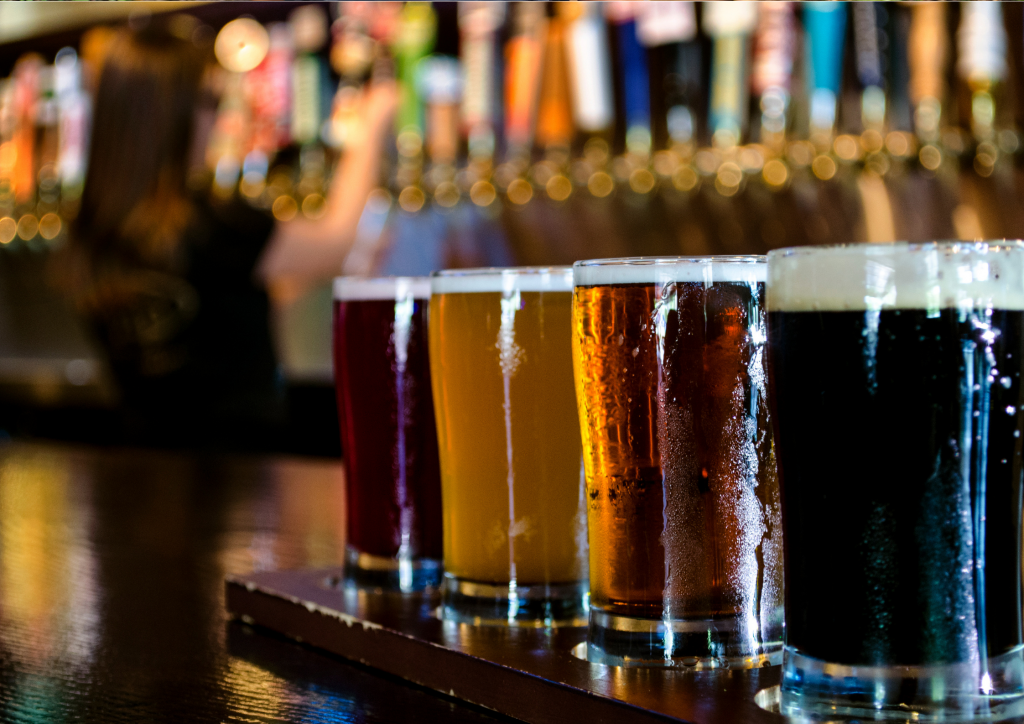 Sample German-style Craft Beer at Capital Brewery
Capital Brewery is an award-winning brewery in Wisconsin making fine German-style craft beer for over 30 years. It has won over 230 awards in domestic and international competitions, and the company is sharing their rich brewing heritage to visitors through guided tours and craft brew tasting. It's the perfect place to be with friends during warm summer evenings since there's usually a beer garden set-up outside along with some live music to set the mood.
Get your Art Fix at Madison Museum of Contemporary Art
Viewing art sure is a mood booster, and when the collection is as impressive as what's in the Madison Museum of Contemporary Art, you wouldn't want to miss it. Browse collections ranging from the 20th and 21st centuries with masterpieces from Diego Rivera, Frida Kahlo, and John Steuart Curry. You can also check out the stunning rotating exhibit found at the sculpture garden, and have a bite to eat at Fresco, the museum's rooftop restaurant and lounge where you can see stunning views of Lake Monona.

Bike Through the Capital City State Trail
One way of getting to know Madison up close is to sign up for a bike tour. After all, it's rated as one of the country's most bike-friendly cities due to its well-maintained pathways and scenic parks. Get to know the local flora and fauna while cruising along the Capital City State Trail. Stop over at a local restaurant for lunch and go on a quick garden tour afterward. Getting a ride is no problem as there's a popular bike-sharing system you can sign-up for through Madison B-Cycle.
Relax at Memorial Union Terrace
One of the best places in Madison for people-watching and sunset viewing. The Memorial Union Terrace is easy to spot, just look for the colorful sunburst chairs located on the University of Wisconsin campus. It's a go-to place for locals where one can just hang back and relax while admiring the spectacular views of Lake Mendota. There's also live music and free movie screening to look forward to during summer.

Pay Homage to Veterans at the Wisconsin Veterans Museum
Right in the heart of Madison is the Wisconsin Veterans Museum, an admission-free and award-winning museum dedicated to preserving and commemorating the history of those who dedicated their lives in the military service from the Civil War up until the present day. Military paraphernalia including letters, diaries, personal items, and equipment can be seen on site along with vintage warplanes and vehicles like the P-51 Mustang.
Go Kayaking on Lake Monona
Lake Monona is one of the two primary lakes in Madison, and one way to have a fun day in the sun while learning about the area is to go kayaking, canoeing, or stand-up paddleboarding. Should you decide to come in the winter and if the weather permits, you can also try ice skating or ice-fishing!
Learn Sustainable Gardening at Allen Centennial Garden
Open all-year-round, Allen Centennial Garden is a florist's paradise at best. It's part of the University of Wisconsin-Madison's Horticulture Department which serves as a living classroom for students and visitors who would like to know more about plants and sustainable gardening. Make sure not to miss the Dean's Residence, a gothic Victorian house nestled at the center of the gardens that's been lovingly preserved and hailed as a landmark in the National Register of Historic Places.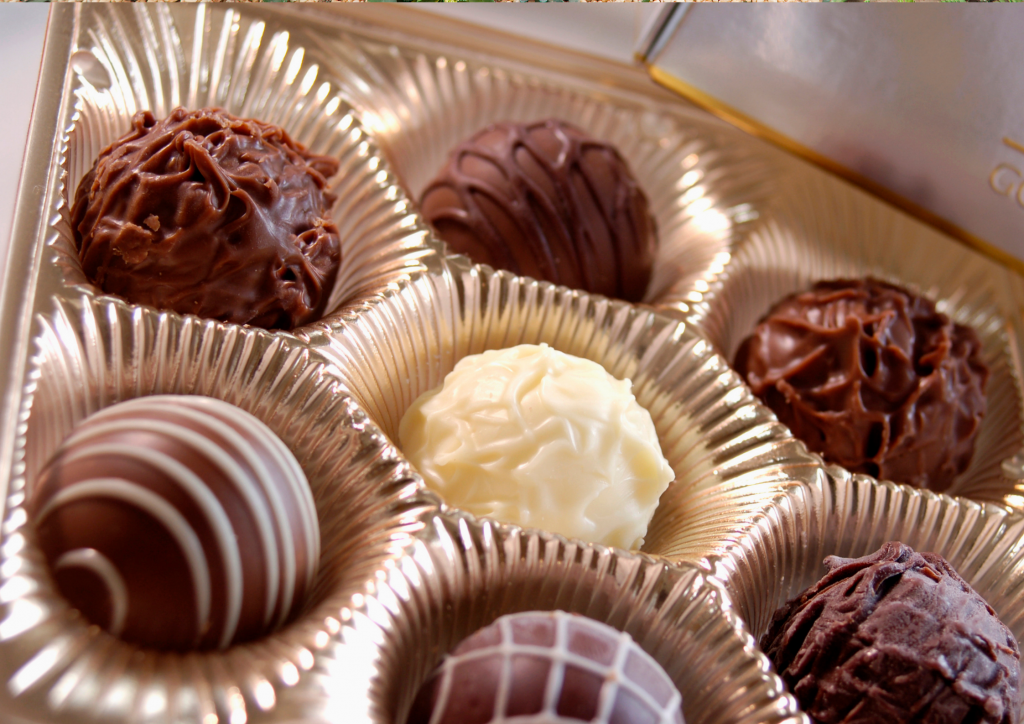 Sample Sweet Treats at Gail Ambrosius Chocolatier
If you're a fan of hand-crafted chocolates, truffles, and caramels, Gail Ambrosius Chocolatier, a premier chocolate shop in Madison, offers some of the finest sweet treats in town. The "single-origin" chocolate is a must-try as it's produced from a fresh and single type of cacao grown with other natural ingredients to give each chocolate a distinct seasonal flavor.
Book a Dinner and a Show at the Overture Center for the Arts
Located in the cultural arts district of Madison is the Overture Center for the Arts, another stunning architectural landmark worthy of your time when exploring the area. It's both a performing arts center and art gallery that's been around since 2004 and houses over 10 resident organizations. The Overture holds a variety of performances, art exhibitions, trade shows, and banquets—perfect for when you're in the mood for some dinner and a show.
Click here for the Overture Center for the Arts website.
What is your favorite thing to do in Madison? Let me know in the comments!
*Disclosure: some of the links in this post are affiliate links. Meaning, if you click a link and make a purchase, Have Clothes, Will Travel gets a very small commission at no extra cost to you. Thank you for supporting the brands that make this blog possible!