Too Much of a Good Thing?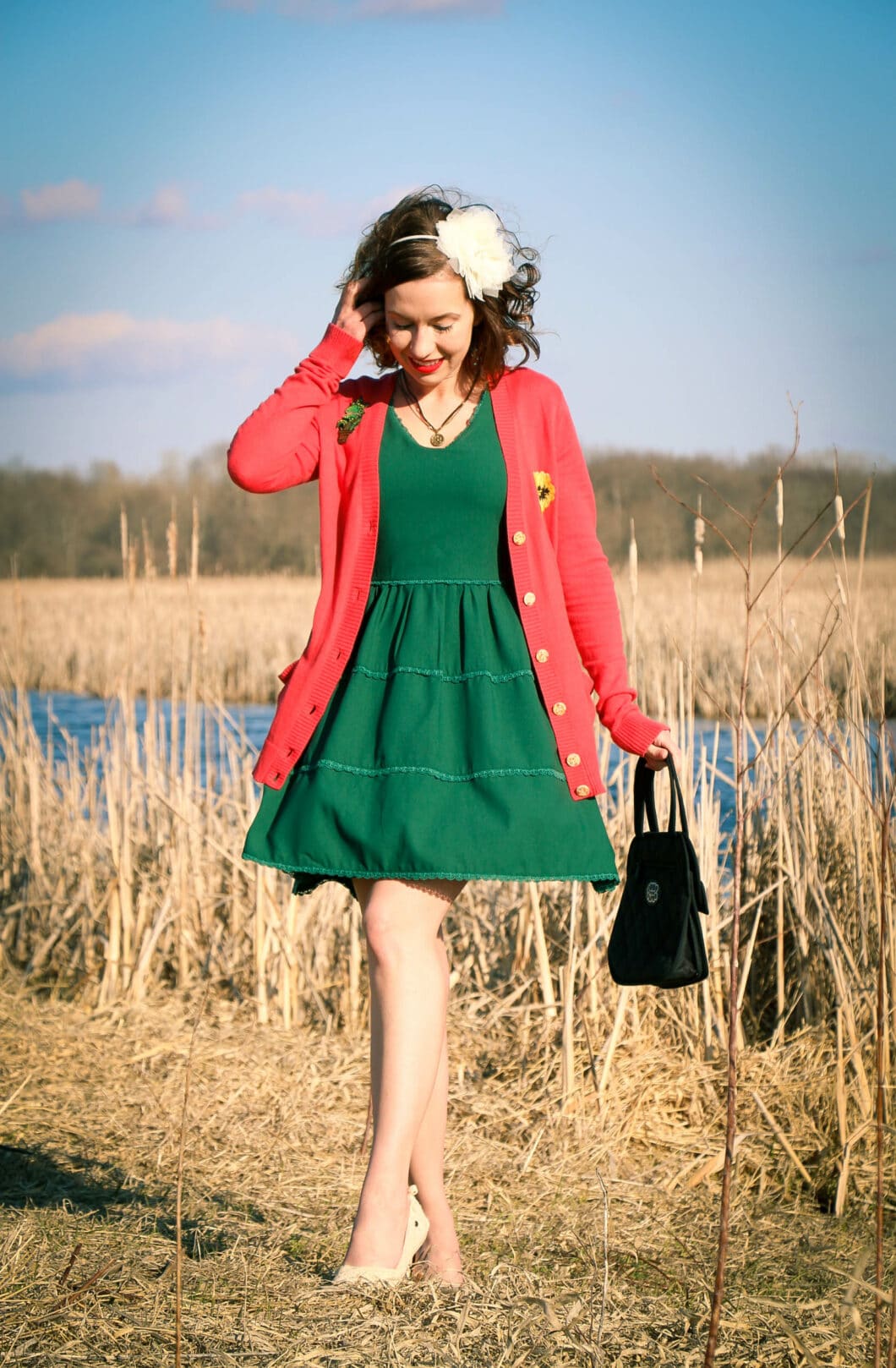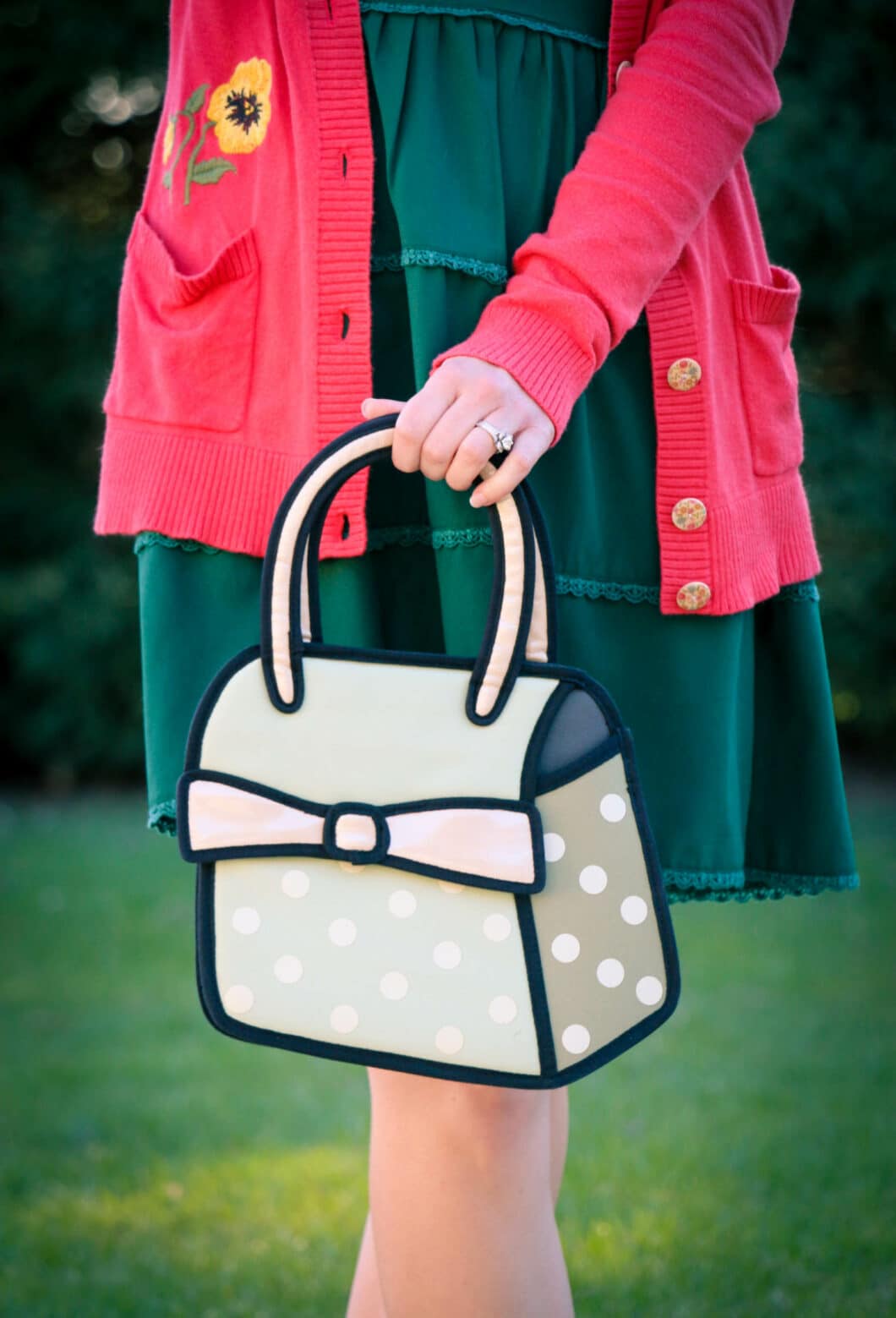 Shop the look:

New Orleans is fabulous, guys! I'm having a blast! And don't worry these photos are not from The Big Easy…it's much greener there, haha. I took these in Wisconsin just before I left. (And a reminder, you can see photos from my trip on Instagram.)
And I'm sorry, I know this dress has been featured on my blog a ton already. However, I love, love, love it! And can you ever have too much of a good thing? (I even brought it with me for my trip because it doesn't wrinkle – perfect for traveling!) This dress was from my very first time participating in ModCloth's Stylish Surprise, and it was my favorite stylish surprise to date. I can style this dress for any season/occasion – it's awesome and so comfy!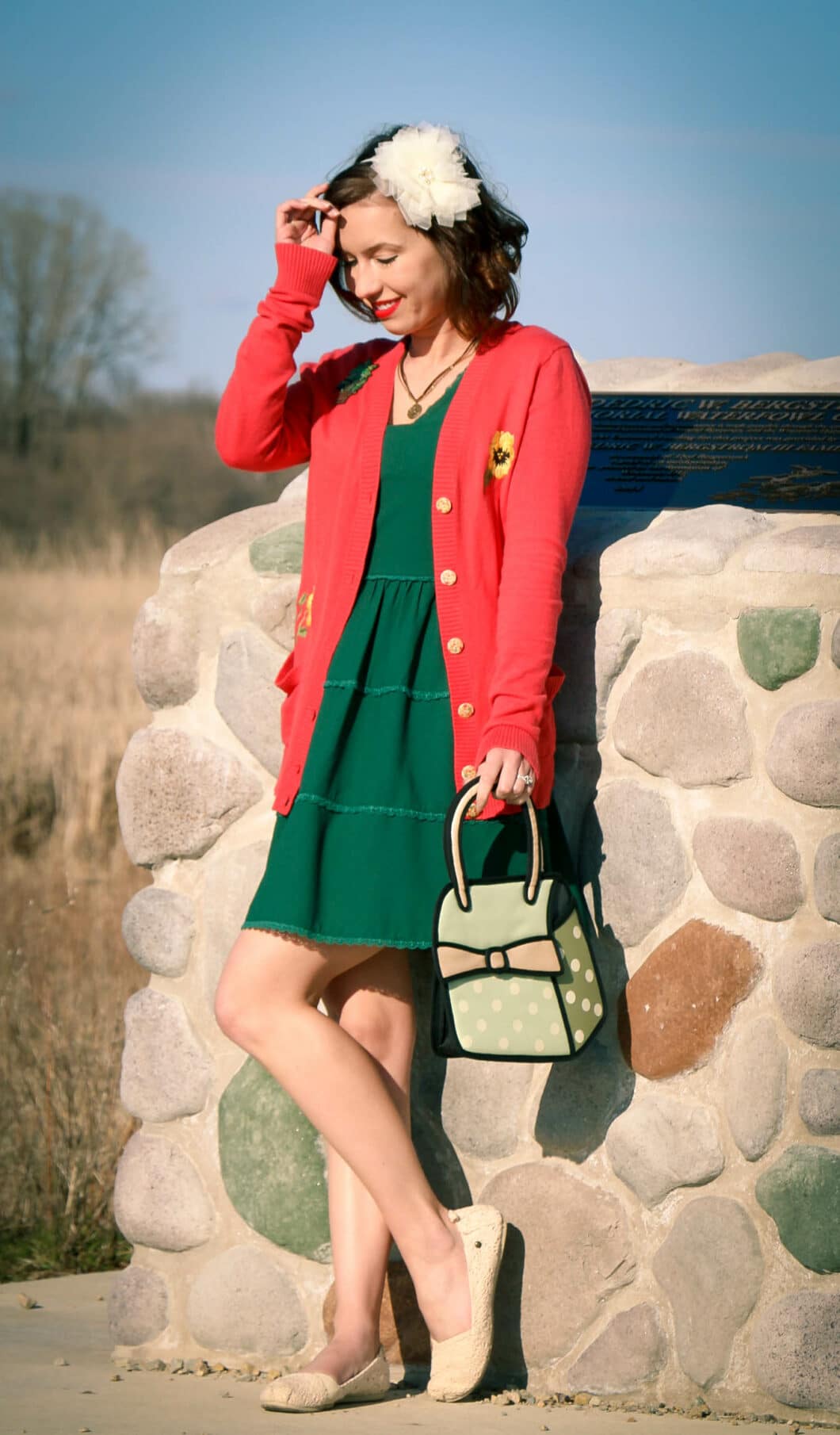 Now that it's warming up and brighter colors are entering my wardrobe, it was time to break out my Jump From Paper Bag again! I haven't used it since last summer but this is easily one of my favorite accessories. It is such a fun conversation starter! People can't believe it's real even when they're holding it, haha. Unfortunately, this exact purse is no longer available (it was limited edition last year), but Jump From Paper has so many cool backpacks and purses to choose from!
Also, I have to say, I've been wearing this LipSense lipstick non-stop. It's so awesome! And this color goes perfectly with all my spring outfits and I like the way it makes my skin look. (Is it just me, or do certain lipsticks make your skin look better?) I also realized in my lipstick post I never mentioned what color I was wearing. (Doh!) It's the Blue Red color. 🙂
I also promise I'll have a post up on Wednesday with some photos from New Orleans… it will probably be a little later in the day than normal, though. (Our flight gets back pretty late on Tuesday.) 🙂
What are some of your favorite accessories that are great conversation starters? And is there anything in your wardrobe that you wear entirely too often? Let me know in the comments!
Where to find it:
Dress: ModCloth Stylish Surprise (Similar here.)
Cardigan: ModCloth (Sold out. Similar here.)
Purse: Jump From Paper
Flats: Old (Similar here.)
Headband: Old (Similar here.)
Brooch: JollyHollieDay
Earrings: c/o* C&A Leather
Lipstick: Lipsense c/o* The Dusty Vixen

*c/o = courtesy of, meaning the company gave me the product to be used on my blog, and I did not pay for it. All opinions are my own, and I am not being compensated for a positive review.