My Lipstick Experiment – What's the Longest Lasting Liquid Lipstick?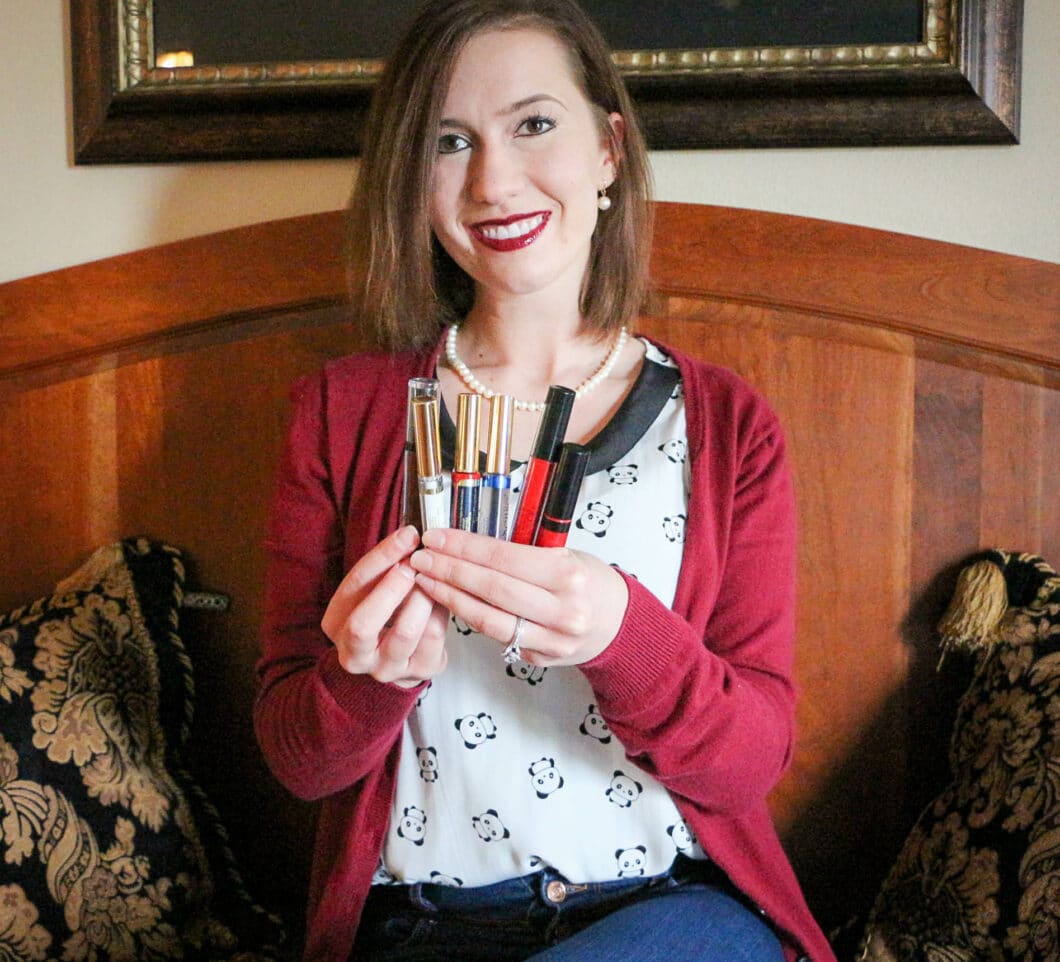 While makeup is not the primary focus of my blog posts, I do wear lipstick for almost all my posts. And my previous try at a beauty post is actually what sparked the idea to do this one! I had many questions and comments about the lipstick I was wearing in my eyelash extension post. I also had a friend reach out to suggest I try a lipstick called LipSense.
So, this post will be taking a look at all the liquid lipsticks I use in my blog posts (sorry, this is just the ones in my makeup bag – not in the whole wide world), plus the new lipstick that was suggested to me and seeing how they stack up against each other! I wore each of them for a full day, and also put them to the "glass test." Let's see which one works the best, shall we? 🙂
*LipSense Liquid Lipstick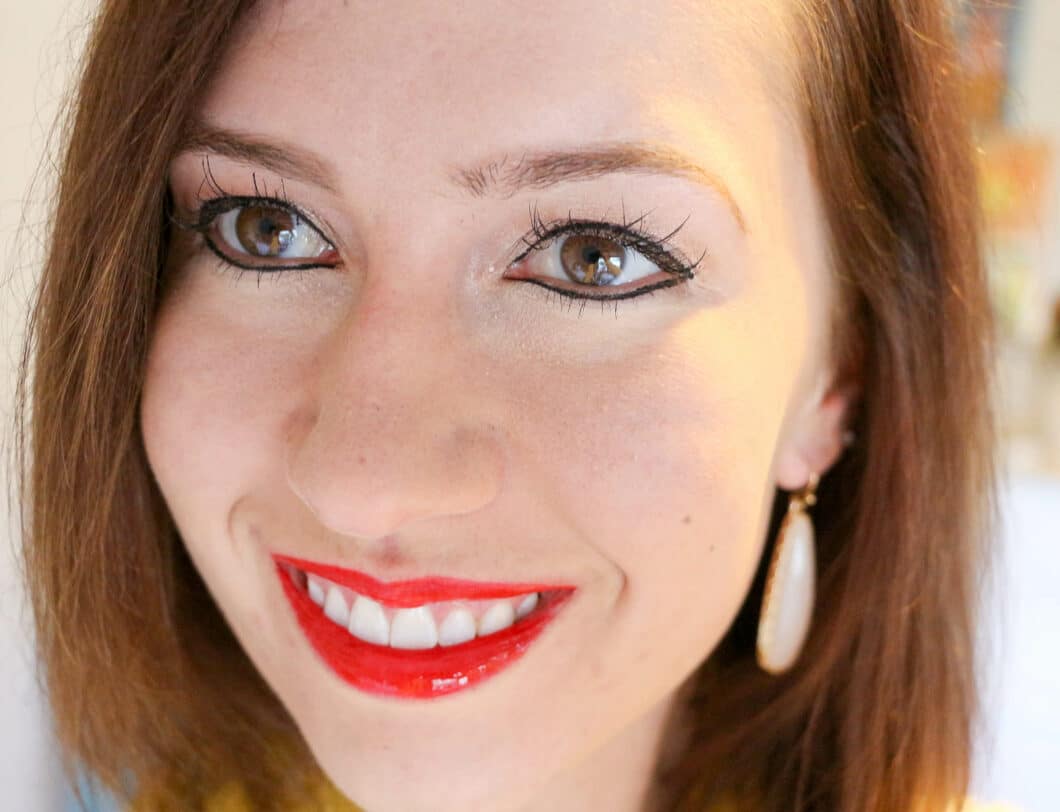 LipSense is the lipstick that was suggested to me by my friend Caitlin from C&A Leather. She thought I would love how long lasting it was and she put me in contact with a seller. Tamara is a LipSense distributor, and she sent me a lip color, lip gloss & a remover. A lip color that has a remover is a pretty good indication that it will be long lasting, right?

Bottom line:
I really was impressed with LipSense! It lived up to the hype and lasted all day. I also liked that I was able to apply a gloss to it throughout the day and not have it deteriorate the color. Plus, I applied the lip gloss seconds after putting the lip color on and it didn't stain the lip gloss wand at all! That's pretty awesome, I think. The lip color did start to come off at the corners of my mouth by the very end of the day, but I think that may be because I didn't apply it as well there. (Almost all the lip colors did this, as you'll see.) And I needed a makeup removing wipe to remove it at night.
Where to find it:
You can reach out to Tamara on her Facebook page to place an order (just click here). She also has all the colors available in her photos section. The price for a lip color is $25, gloss is $20 and remover is $10. The gloss & remover can be used with all colors (so, you would only need to order one lip gloss if you wanted say 3 different lip colors.)
*Stila Stay All Day Liquid Lipstick
Stila Stay All Day has been my go-to lip brand for a while now. There are a few different variations of it that I use. This one is a more matte version…and it can be drying when worn in the winter months. However, I do like the matte look with certain outfits.
Bottom line:
Stila Stay All Day Liquid Lipstick does in indeed stay all day! As you can see, though, in the photo below..it did come off a little bit at the corners of my mouth. I do love this stuff, though..and I've been using it for years. But, a reminder, this one can be drying. I also need a makeup removing wipe to remove it at night. (I use these from Target.)

Where to find it:
You can find Stila Stay All Day Liquid Lipstick at Ulta or Sephora.

*Laura Geller Color Drenched Lip Gloss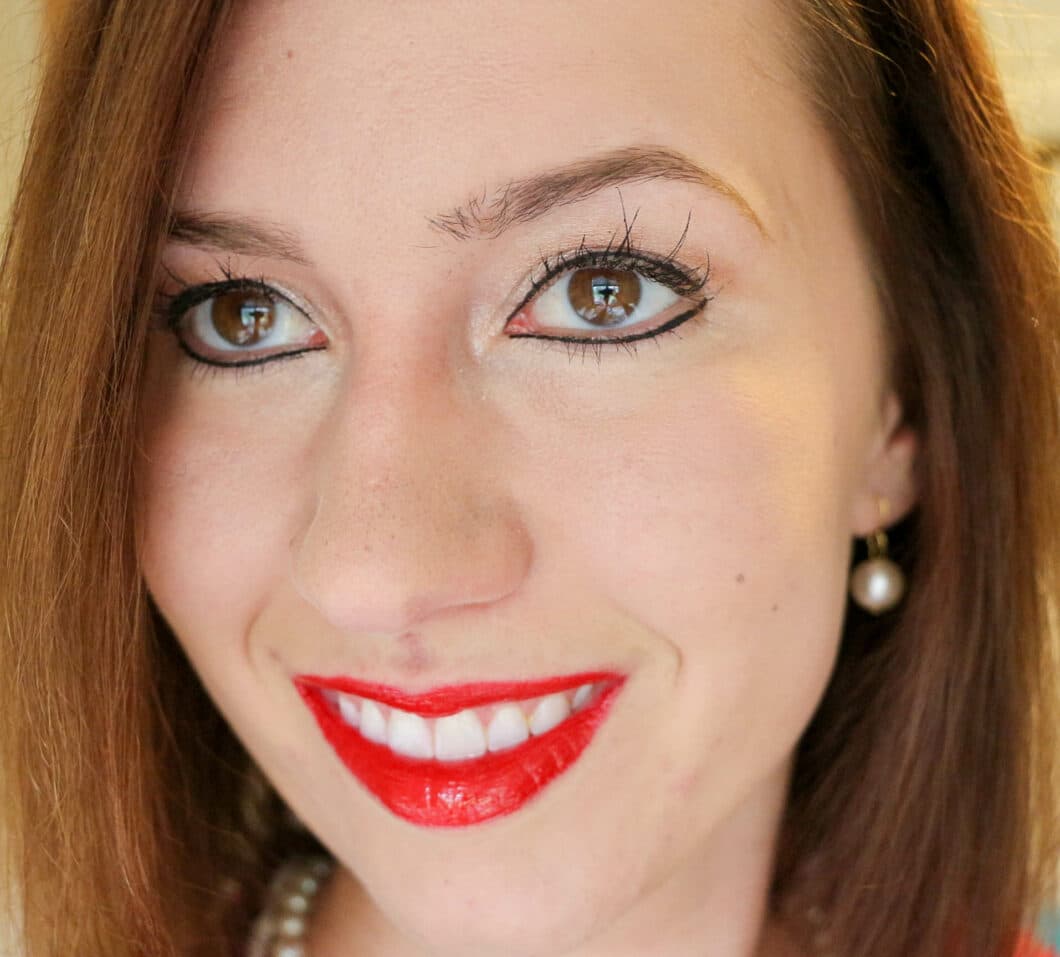 This one is technically a lip gloss…not a lip stain/liquid lipstick. However, I was sold it under the pretense that it would last alllll day. I use this one on my blog pretty frequently because I love the color. However, my friends hate taking me out in public when I have it on…
Bottom line:
It's a pretty color and it's moisturizing, but this stuff gets everywhere! It will be all over my teeth and when I drink out of a glass without a straw…my face begins to resemble The Joker. (Hence, why my friends hate taking me out when I have it on. Haha.) This one will no longer be used now that I found LipSense (which is basically the same color).

Where to find it:
If you're interested in it, though, you can find it at Nordstrom for about $20.

Also, this one did not make it to the end of the day because it was already on my teeth almost immediately after I applied it. (See photo below.) I wiped it off with a regular old tissue (no makeup remover needed.)
*Stila Stay All Day Vinyl Liquid Lipstick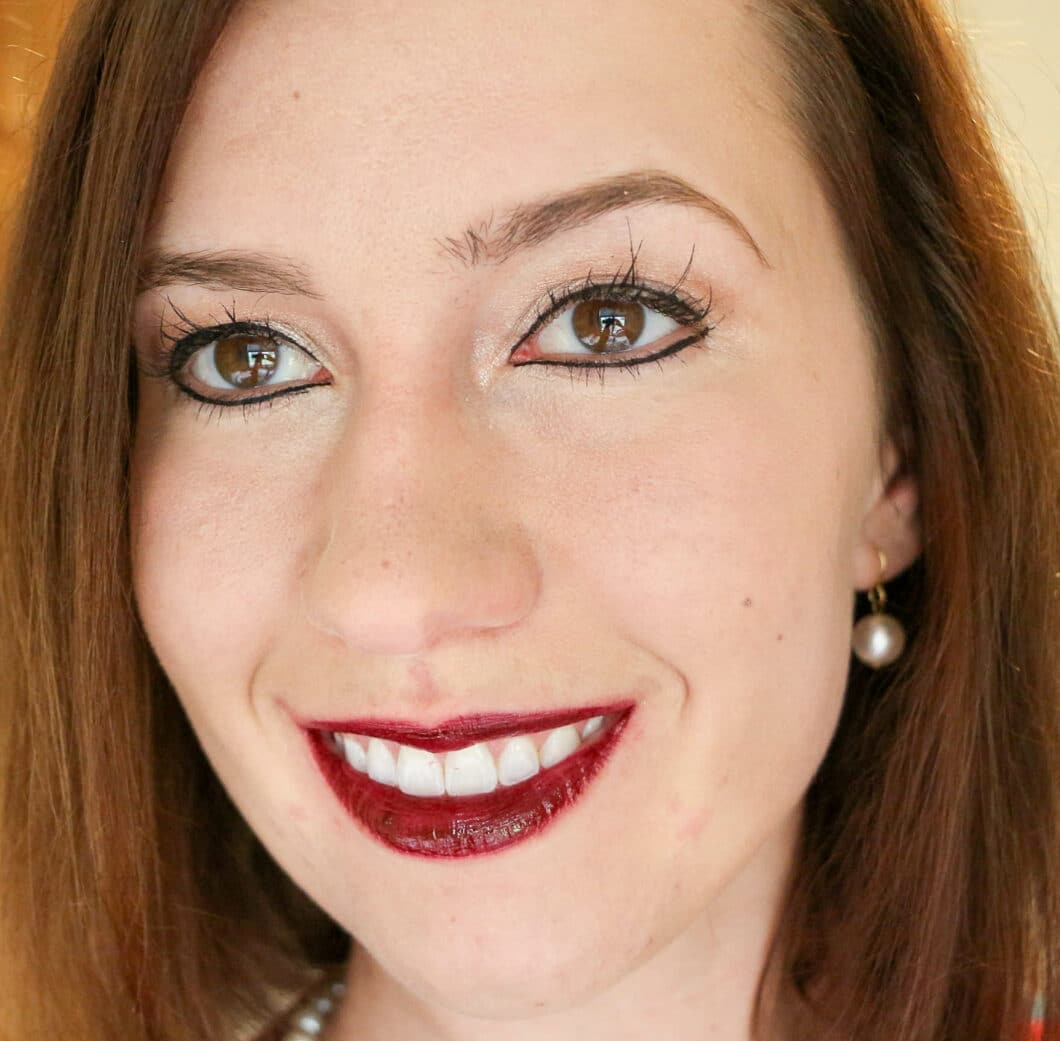 Stila Stay All Day Vinyl Liquid Lipstick was what prompted me to get into vibrant, slightly out there lip colors. It was my first liquid lipstick love you could say. And vinyl is the keyword in this one, it's more glossy looking than the regular Stila liquid lipstick. However, it's kind of goopy when you first apply it.
Bottom line:
This one lasts all day too! I love it! However, it will come off on your glass, and it does have kind of tacky feeling to it. It is moisturizing, though…and again it lasts all day! (Seriously.)
Where to find it:
This one can be found at Ulta for $24.

So which is the best? Honestly, I would say LipSense and Stila are pretty neck and neck (and Laura Geller isn't even close). LipSense does have the moisturizing lip gloss, though, which is awesome. I also like buying from Tamara, versus a big store like Sephora. Stila is still a quality product, though. Both brands last all day, it would really just depend on which look you are going for. Glossy? LipSense it is! Matte? Stila Stay All Day. (Although, LipSense also has matte glosses!) Somewhere in between the two? Stila Stay All Day Vinyl! All of these tubes of lip color will last you for years (I use the vinyl one frequently and have had it for 2 years already)…so, I believe they are worth their price tags!
Has anyone else used these liquid lipsticks? What's your favorite brand? Let me know in the comments!
If anyone is interested in the outfit I'm wearing in the first photo, click here for the full outfit post.
*LipSense was sent to me courtesy of Tamara, all opinions are my own and I am not being compensated for a postitive review.