Top Picks for the Banana Republic Factory "Friends & Family Sale" + Giveaway!
Black Friday and Cyber Monday are always getting all the credit for being the best days to shop for sales. However, this year is a little different for shopping… as companies have been switching up their strategies for this weird year. There have been killer sales happening everywhere since Amazon launched their Prime Day Sale back in early October!
Banana Republic Factory is no exception! They are running a FANTASTIC sale right now where the entire site is 40% off with code BRFACTORY (excluding face masks, 3rd party merchandise and gift cards). The sale is happening now until 11/11/2020 at 11:59 PM PST. So, don't delay in taking advantage of this one!
Oh, and if that's not enough, Savings.com is hosting a gift card giveaway in honor of this sale. 10 lucky winners will get a $50 e-gift card to Banana Republic Factory!
Now, I'm rounding up some of my favorite picks from the Banana Republic Factory "Friends & Family Sale." I'd love to hear some of your favorites in the comments!
This post is sponsored by Sivan Social. All comments and opinions are my own. Some of these links are also affiliate links. Meaning, if you click a link and make a purchase, Have Clothes, Will Travel gets a very small commission at no extra cost to you. Thank you for supporting the brands that make this blog possible!
My Top Picks for the Banana Republic Factory "Friends & Family Sale"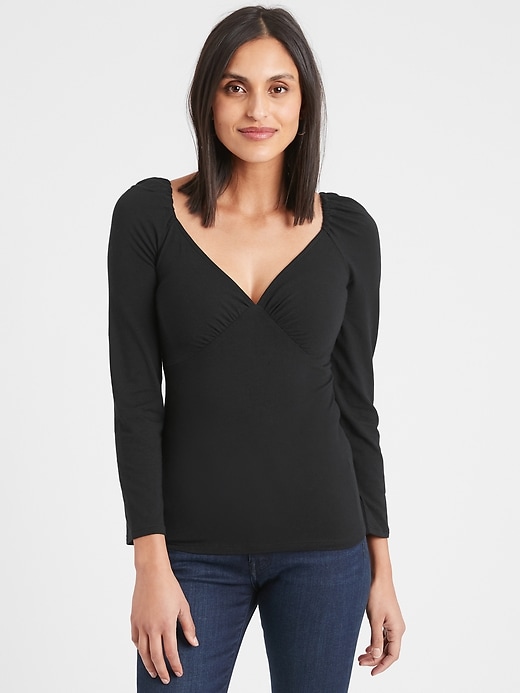 This year, I've hardly left my house. So, basics have been reigning supreme in my daily attire. Nice, versatile tops that can be mixed and matched with jeans, leggings, sweatpants, etc. are where it's at!
I am a huge fan of Banana Republic Factory's tops for this reason. They are SO versatile. This black V-neck is incredible and can be worn with skirts, dress pants, jeans, leggings – you name it! Plus, it's already on sale AND you get the 40% off! They're practically paying you to get this top!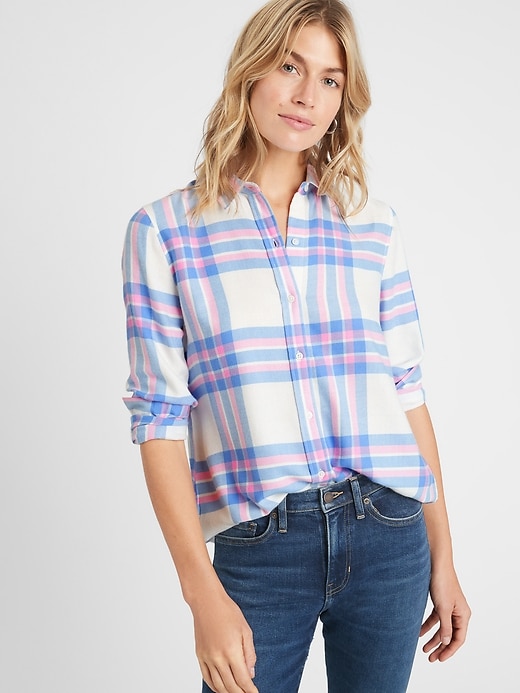 Flannel shirts are a new thing for me this last year. I've been living in them once the temps drop! They're super comfy and also trendy right now.
The shirt above I like, because the light colors would make this an easy one to wear in spring too.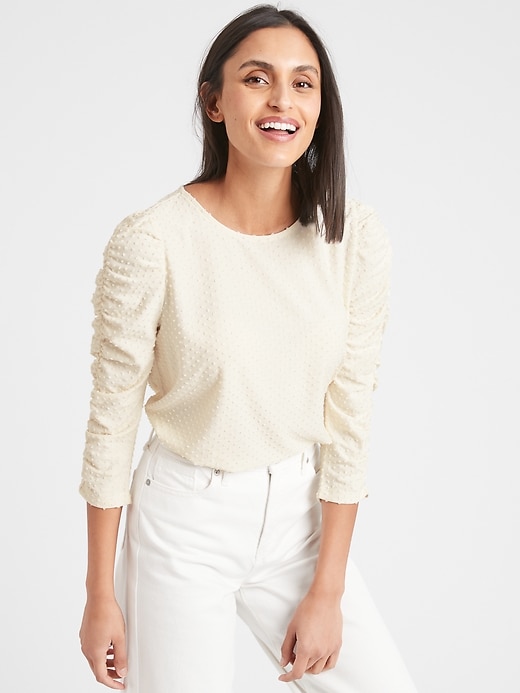 Sorry for the tops overload, but I really feel this is where you are getting the most "bang for your buck" in this sale! BRFactory's tops are awesome, and they are SO inexpensive in this sale.
Also, I would absolutely pair this top with the skirt below!
I am loving vegan leather bottoms lately! I have been living in my Spanx faux leather leggings, and I also have a vegan leather skirt like the one above, except mine is cream. It's a great skirt for winter as it is quite warm and keeps the wind out.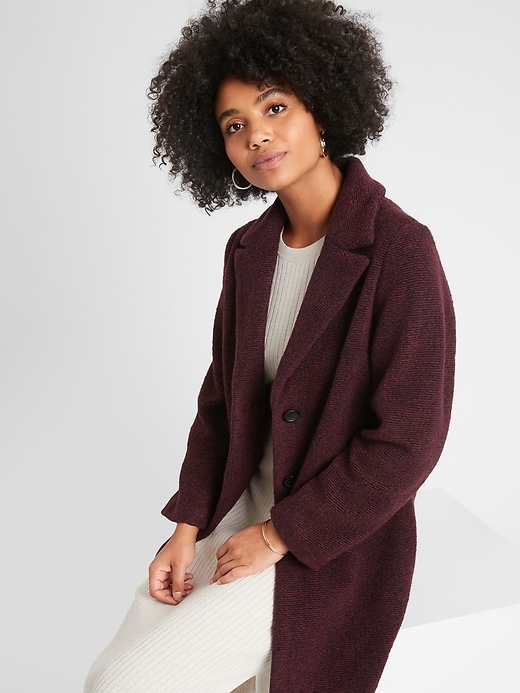 You can never go wrong investing in a cute and versatile coat. Because I live in Wisconsin, I never feel bad about buying coats – especially since many of mine I've had for over 10 years and still wear constantly. This coat would match with just about anything and also comes in Tall and Petite sizes.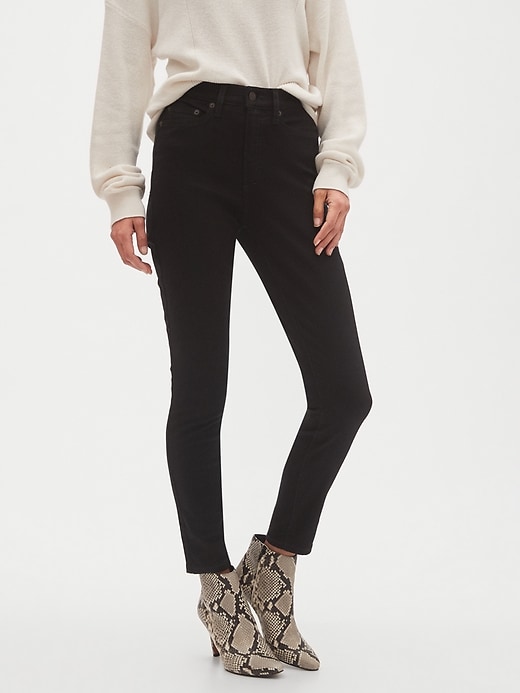 Black jeans are always great investments as well. These are especially great because they are fade resistant! My biggest complaint with black jeans is that after a year of regular use, they tend to look like junk. I am super excited these are fade-resistant, though. Not that I need any more jeans… but I just ordered these for myself!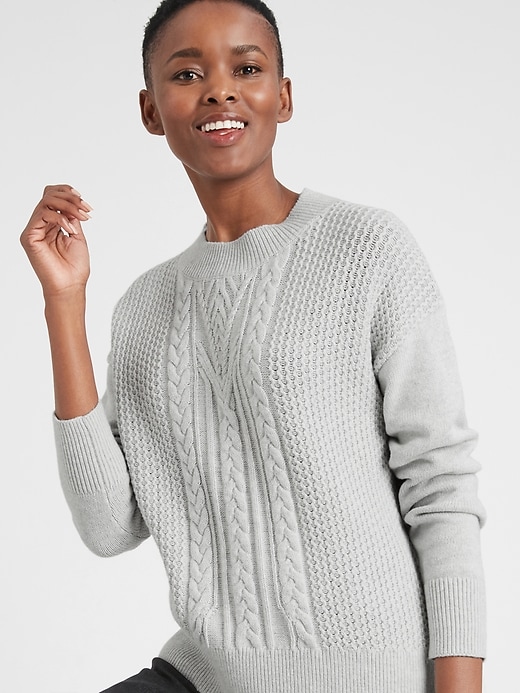 Chunky sweaters are my winter go-to look when working from home. Pair with your favorite leggings or jeans, and you'll be cozy, comfy and stylish! This sweater also comes in petite sizing.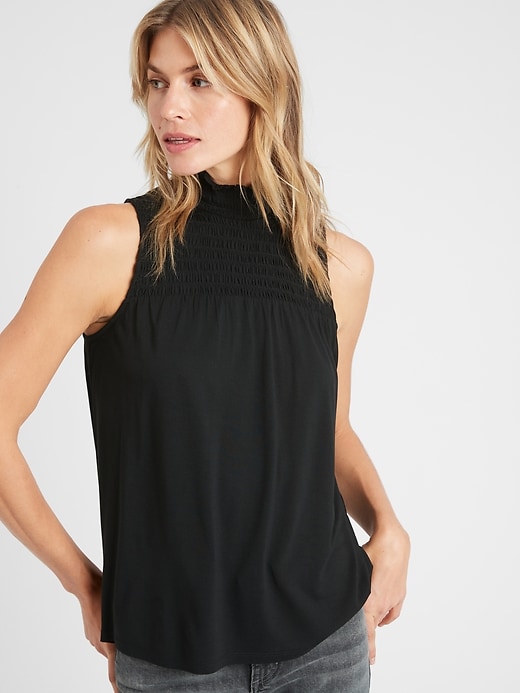 This tank would work great under cardigans or blazers… or on its own in the summer. Again, I'm obsessed with how versatile their tops are AND how great the prices are.
Last but not least, these thermal joggers are a must-have! They would make a great gift as well! I don't know about anyone else… but my joggers have been getting more use this year than they ever have. I'm convinced you can never have too many pairs either…
Now, I'm curious, which item from this sale is your favorite? Let me know in the comments!
Don't forget! 10 lucky winners will get a $50 e-gift card to Banana Republic Factory!
Read next: 30+ Stores Like Urban Outfitters for Unique & On-Trend Styles