The Coolest VRBO Cabins in Minnesota Featuring Luxury & Affordable Cabins
Searching for the coolest VRBO cabins in Minnesota? This is the post for you!
This list of awesome VRBO cabins in Minnesota ranges from luxury cabins complete with hot tubs, indoor pools, and fireplaces to cozy affordable cabins and even treehouses and lighthouses! These cabins can be a great place to read a book and relax or get outdoors and enjoy some hiking, boating, biking and more.
I would love to hear which is your favorite VRBO in Minnesota below!
What is VRBO?
VRBO is almost identical to Airbnb. It's an online marketplace for vacation rentals. VRBO lists over 2 million properties in 190 countries! We love using them to book our cabin getaways!
The Coolest VRBO Cabins in Minnesota
*Disclosure: some of these links are affiliate links. Meaning, if you click a link and make a purchase, Have Clothes, Will Travel gets a very small commission at no extra cost to you. Thank you for supporting the brands that make this blog possible!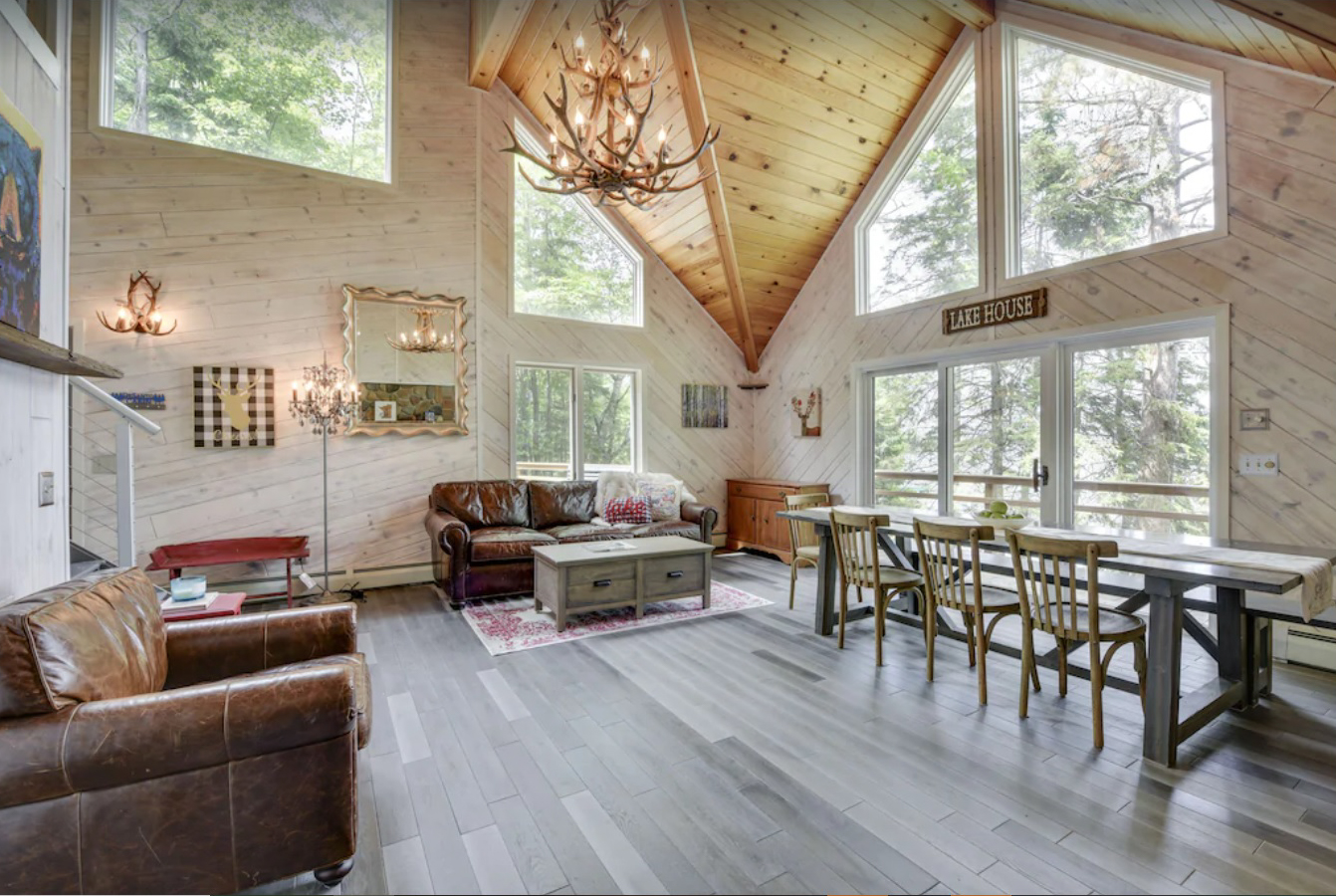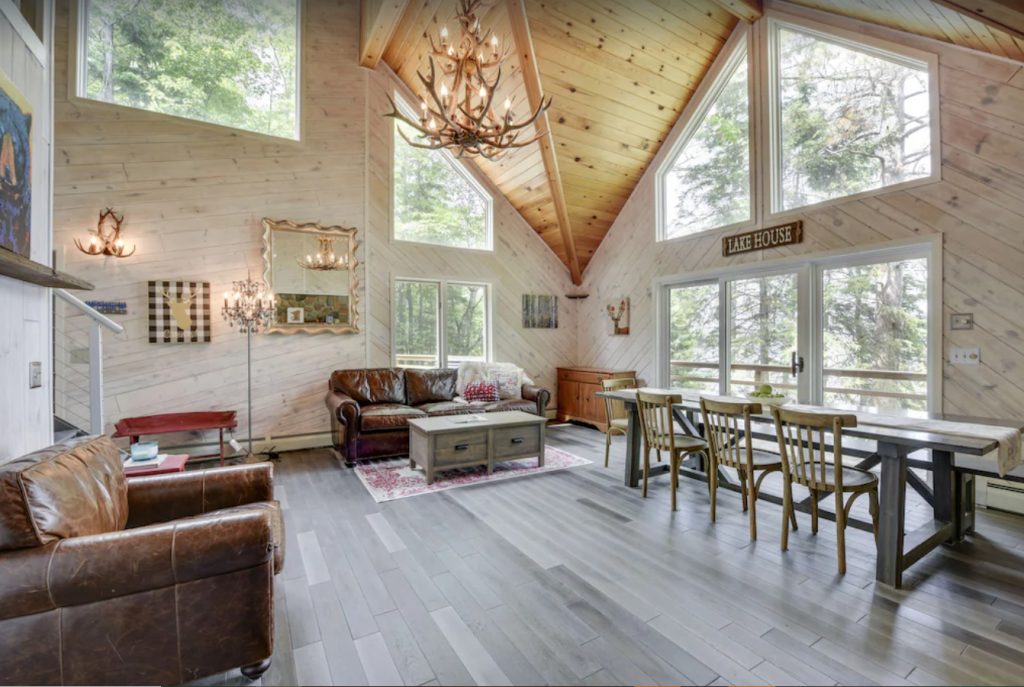 Luxury modern cabin with outdoor hot tub – Grand Rapids, Minnesota
This premier cabin is the perfect combination of rustic and modern that's been remodeled to include new floors, quartz countertops, cabinets, appliances and lighting. It's also just steps away from Deer Lake, one of the cleanest lakes in Minnesota. There's a fire pit area, a side deck for grilling, and a cozy gathering spot under the trees for up to 10 guests to enjoy. There's also an outdoor hot tub that sits up to eight people!
Beautiful lakefront home with heated indoor pool – Cohasset, Minnesota
This place has almost everything one could need – a beautiful indoor swimming pool, hot tub, sauna, and pool table with attached TV room. Also includes a full kitchen, living room, and laundry room. This unit also has an outdoor fire pit and only a short walking distance from the sandy shore on Lake Pokegama. The owners also rent out jet skis, pontoons, and a wake boat to their guests.
Superior lakefront cabin – Silver Bay, Minnesota
A luxury cabin guests would want to return to just to relax or celebrate an occasion with friends or family. The property sleeps up to six and features two bedrooms and a loft with stunning views of Lake Superior and the hills behind the cabin. Access to superior hiking trails is possible through the private road in the middle of North Shore.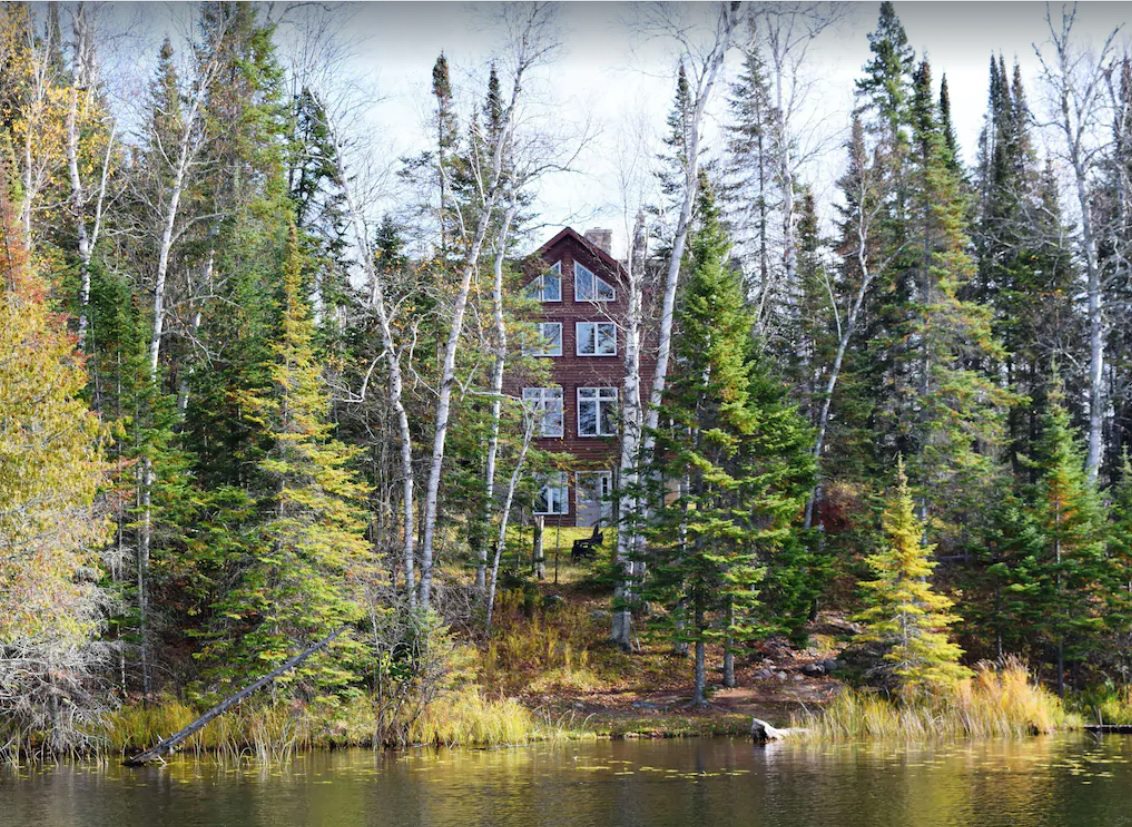 Luxury lakefront cabin with jacuzzi – Marcell, Minnesota
A luxurious lakeside escape up in the heart of the Chippewa National Forest. Guests looking for a peaceful respite surrounded by nature will find this property right on the money. This gorgeous and newly built luxury lake home is a whopping 3,800 square feet with 5 bedrooms and 3.5 bathrooms with a two-person jacuzzi tub.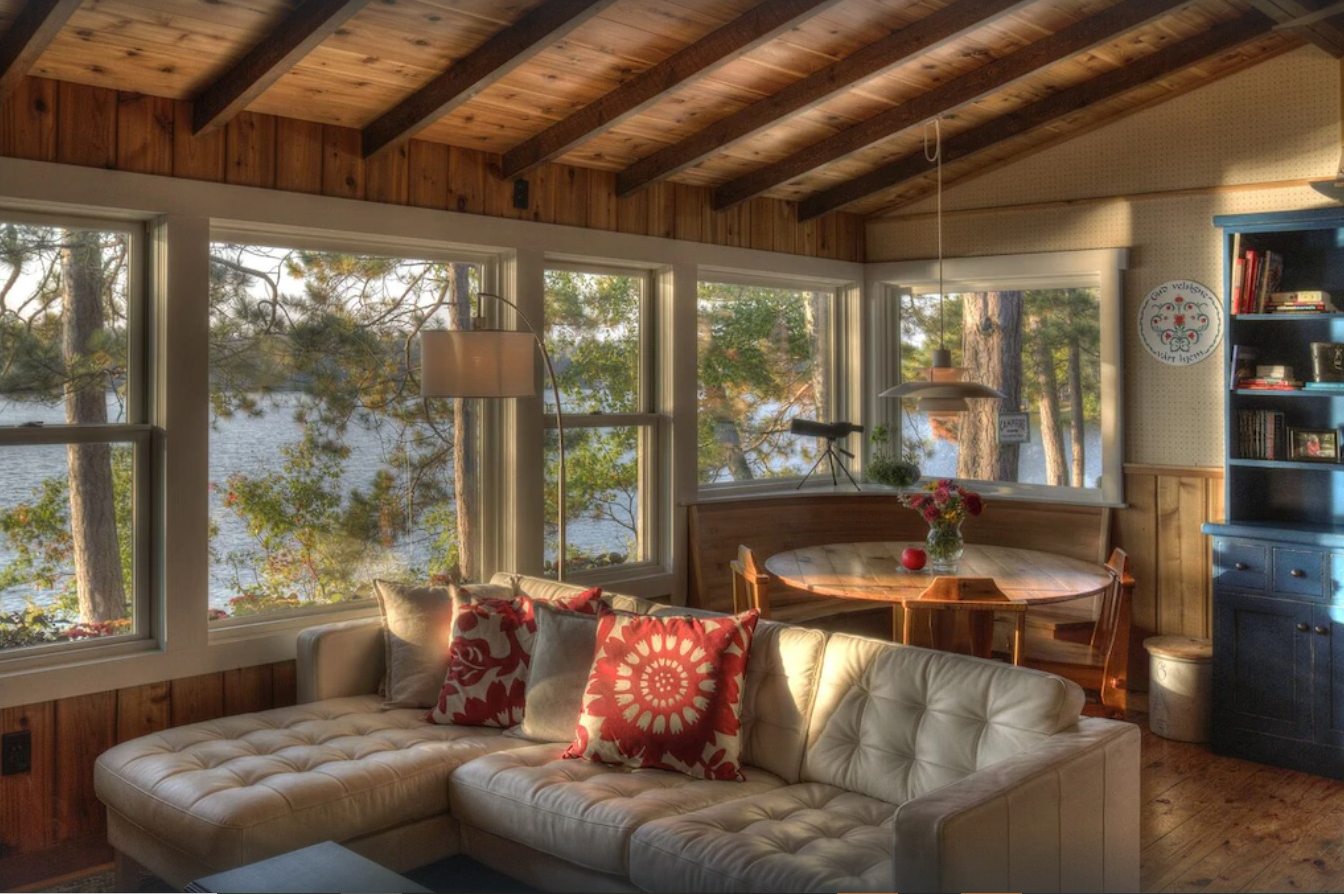 Classic cabin with amazing Lake O'Brien views – Crosslake, Minnesota
A quintessential cabin in the pines with panoramic views of the lake. The property sleeps up to six persons and features a screened porch, sitting area with fireplace, dining room, and two bedrooms including a semi-private loft with two queen-size bed. A pontoon boat is also available for guests' to use to explore the wonders of Lake O'Brien.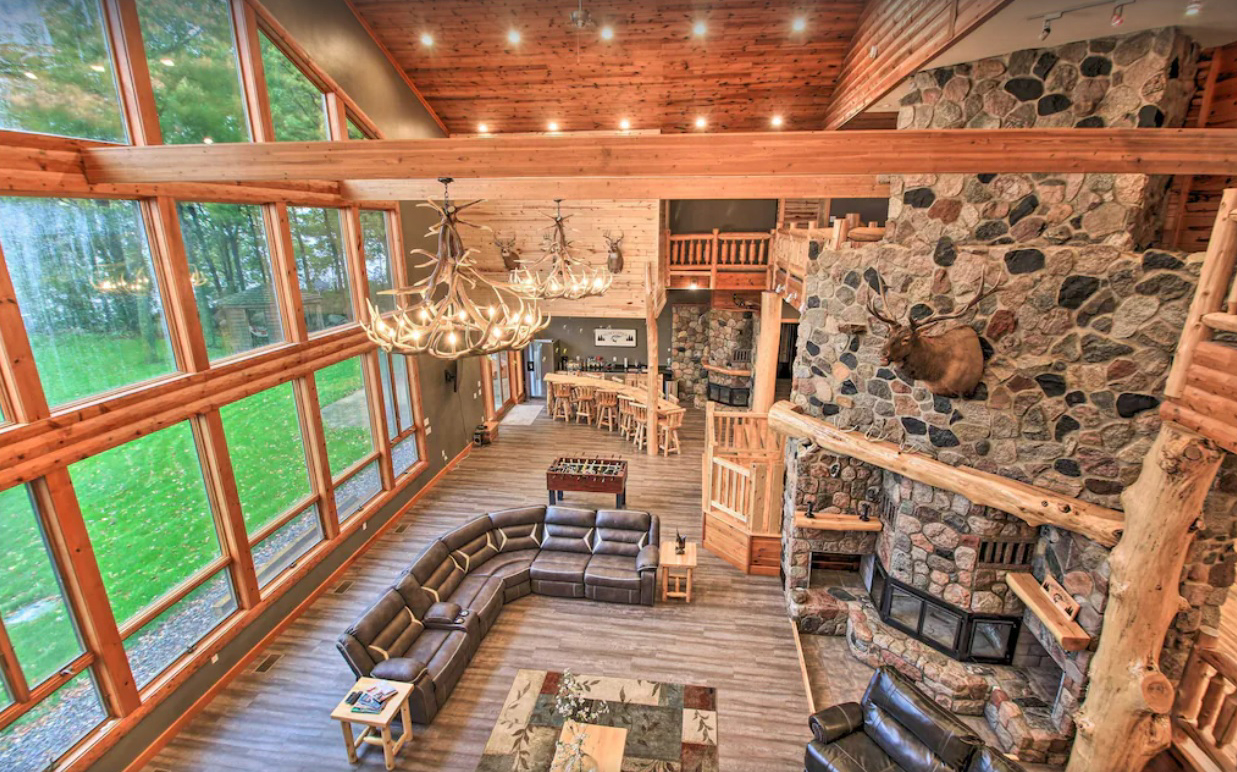 Cabin lodge with luxury accommodation – Isle, Minnesota
An impressive lodge with luxury accommodation ideal for large parties, this cabin is for the guests' cozy retreat after a day of outdoor activities. It features nine bedrooms, a guest suite, six baths, a sauna, and a snack bar. A 24-ft pontoon is also available for rent for the guests' ultimate enjoyment.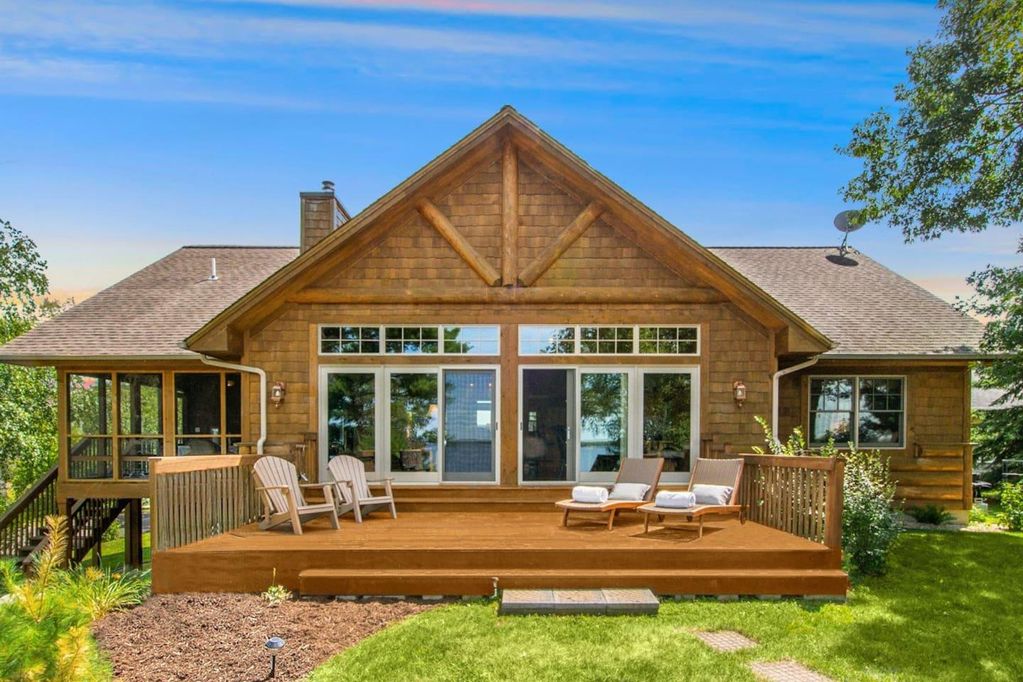 Luxury cabin lake getaway – East Gull Lake, Brainerd, Minnesota
Located on the East side of Gull Lake, this cozy cabin treats guests to amazing sunset views and lake views every day, with a shallow sand-bottomed swimming area for kids to enjoy. This 4-bedroom property with 3 bedrooms also has a spacious yard for games and a fire pit for a relaxing camp out while eating s'mores.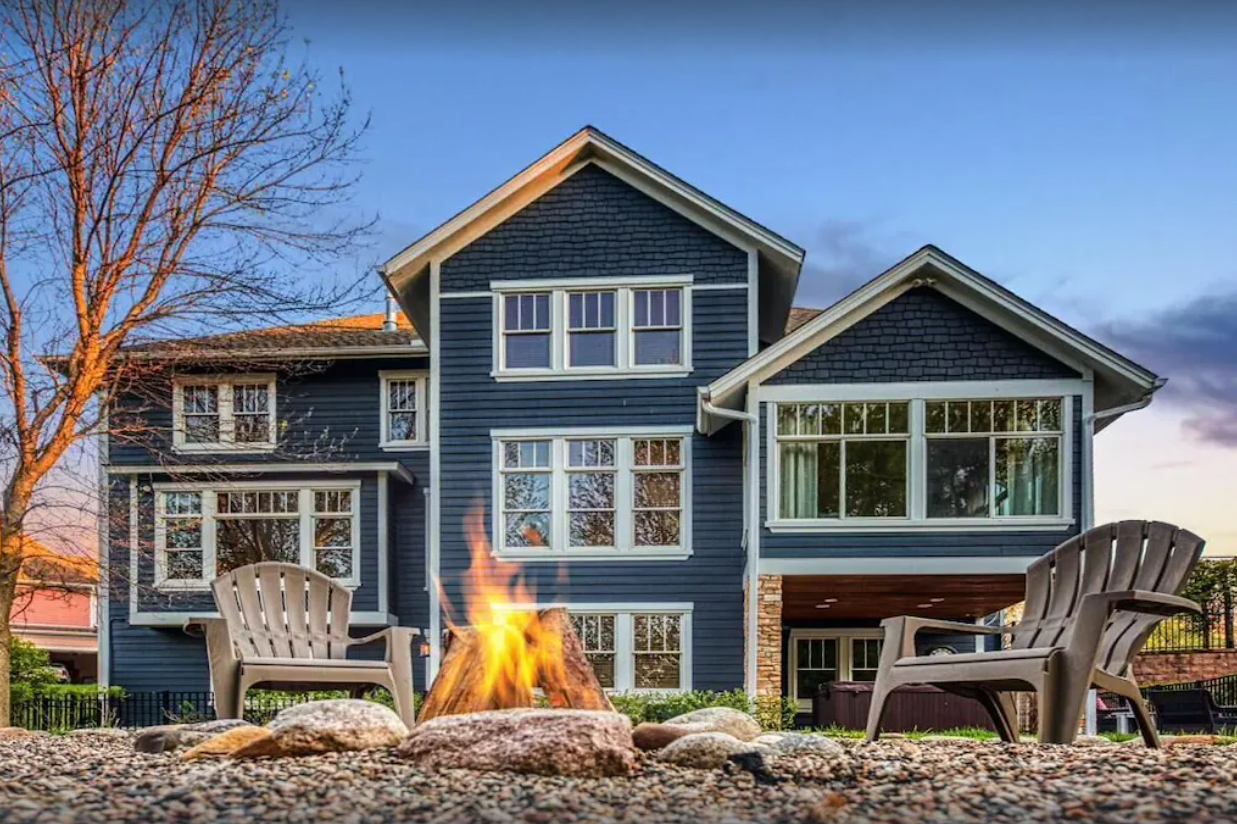 Expansive home featuring movie theater, swimming pool and hot tub – Woodbury, Minnesota
With impeccable taste and built for entertaining, this expansive home is perfect for anyone visiting the Twin Cities for corporate or family travel! The backyard hot tub and pool are a great place to spend the day while the fire pit is a family favorite after sun down. Conveniently located within minutes of interstate 94, you can quickly get to any of the many local attractions or downtown. Enjoy the best of the eastern Twin Cities with this immaculate retreat!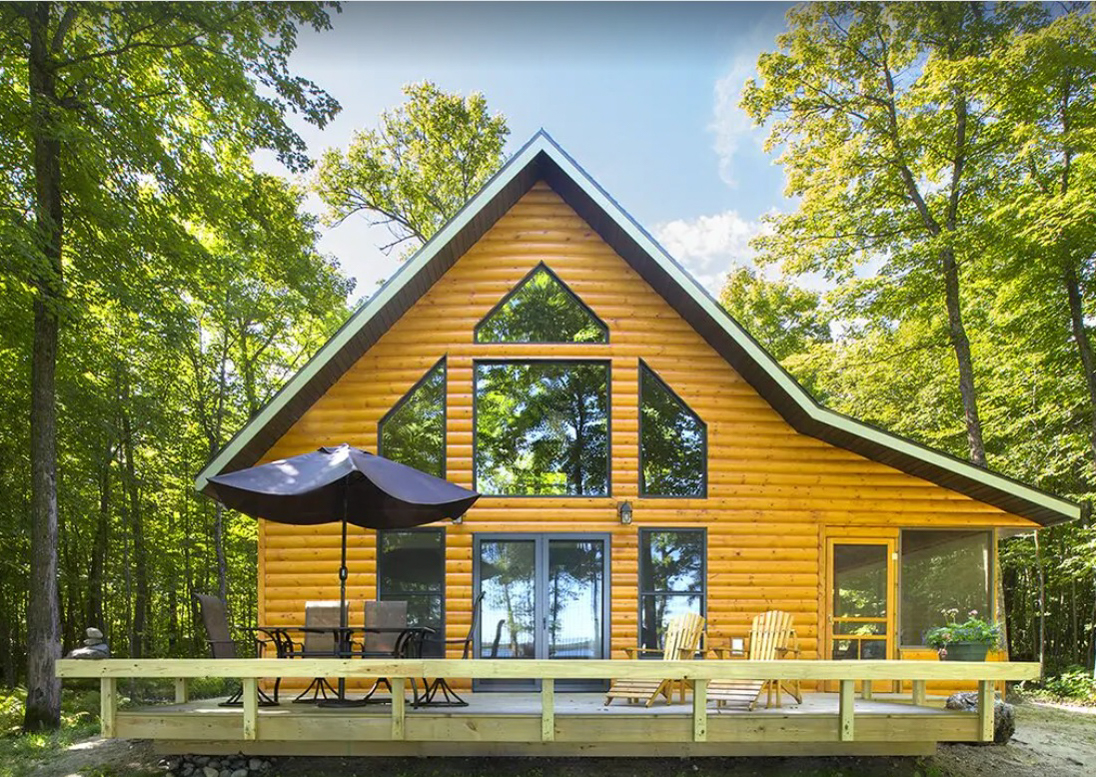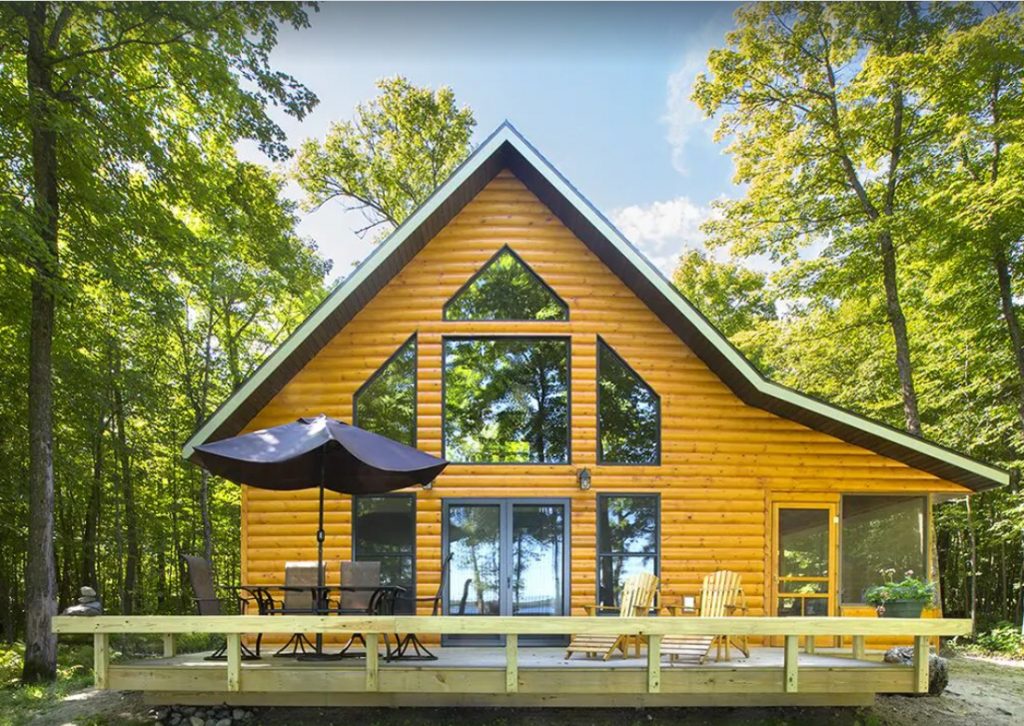 Cozy and clean lakefront cabin – Ogema, Minnesota
A quaint yet cozy lakefront cabin tucked into lush spring woods ideal for couples, friends, and families for a much-needed R & R. The cabin has an inviting common area, a fully-equipped kitchen, and 2 bedrooms that sleep up to six persons. A canoe is also provided for guests to explore the lake. Its location is just three miles away from the Tamarac National Wildlife Refuge for a relaxing hike.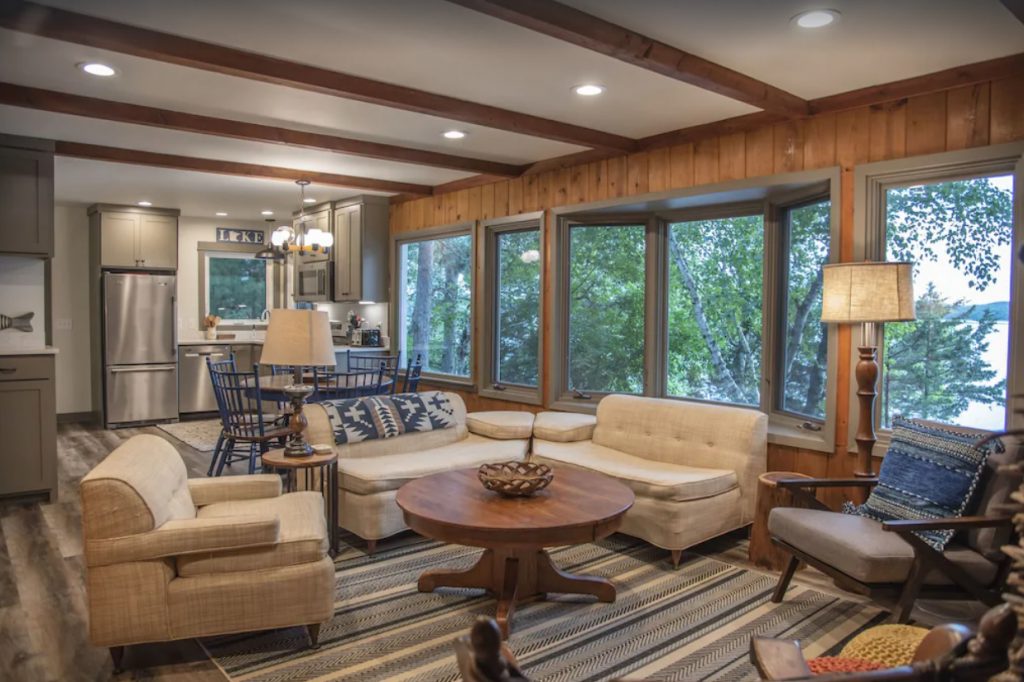 Cute and picturesque lakefront cabin (on Lake Alexander) – Cushing, Minnesota
Wake up to breathtaking views of the sunset and nature in this cozy cabin. Guests will have majestic views of the lake in front and a tall pine forest in the back. The property also has a private dock where guests can settle comfortably while swimming or fishing; provided also are two kayaks and a Lily Pad.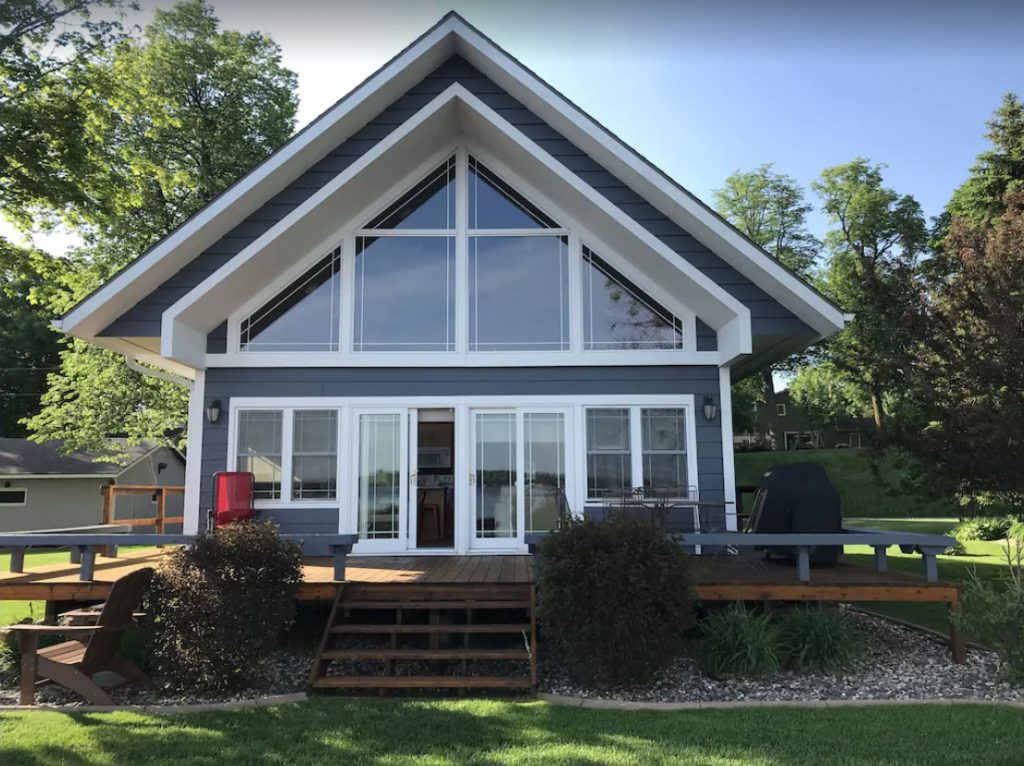 Fabulous lakefront cabin with spacious deck (Lake Darling) – Alexandria, Minnesota
A spacious cabin nestled right on Alexandria's Chain of Lakes, the property boasts an open floor plan, vaulted ceiling, and wall of windows overlooking the lake. Outdoor, guests are treated to a large deck, fire pit, and a dock to tie boats. The cabin sleeps up to nine persons and is close to downtown Alexandria, Carlos Creek Winery, and restaurants.
Spacious Lakefront Cabin with Great Fishing + Kid & Pet Friendly – Hines, Minnesota
A wonderful time with family and friends happens in this spacious four-bedroom with three bathrooms cabin settled in Chippewa National Forest on South Twin Lake. The property guarantees endless relaxation and memorable outdoor activities including fishing, tubing, kayaking, and paddle boating.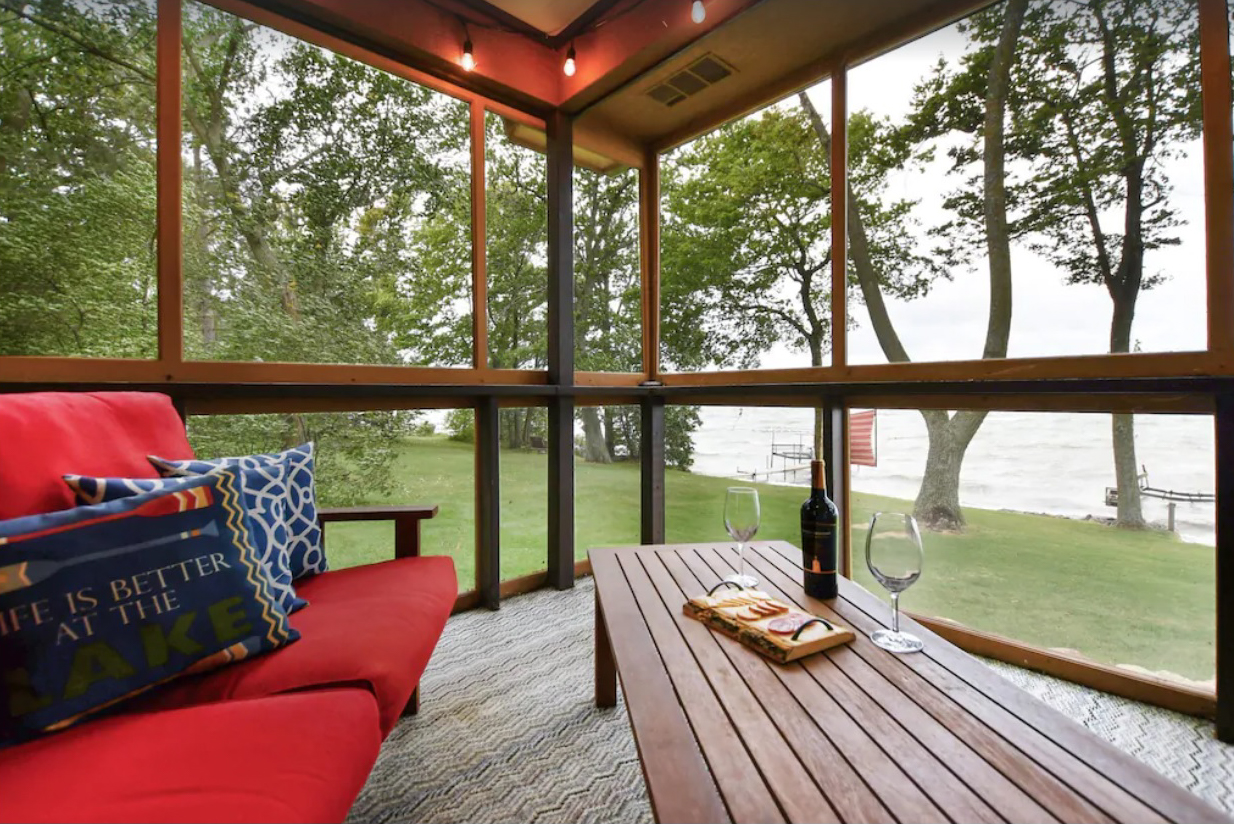 Mille Lacs Lakeside Getaway – Isle, Minnesota
A lakeside getaway for any occasion and season, this three-bedroom with 1.5 bathrooms is every bit as cozy as it's dreamy. Nestled along Mille Lacs Lakeshore, the cabin is close to restaurants, boat launches, and ATV/snowmobile rentals among others to keep guests occupied throughout their stay.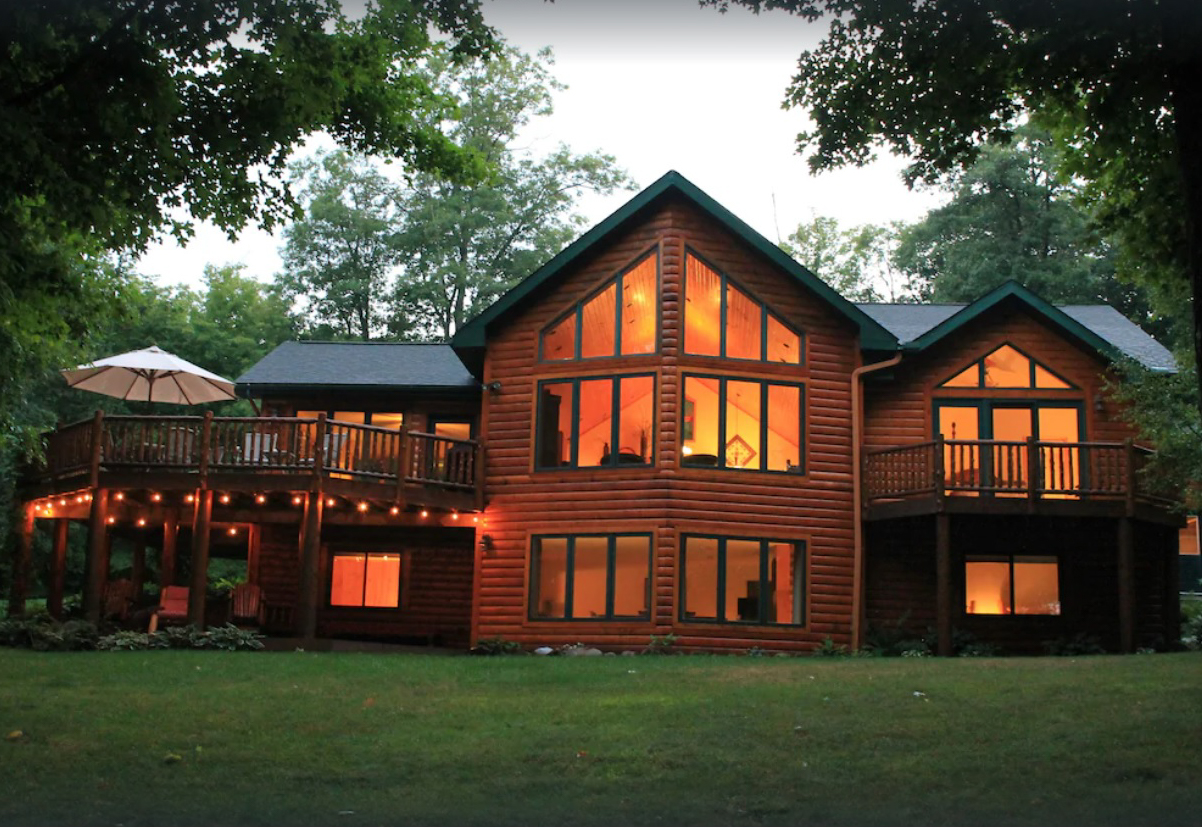 Peaceful lakeside cabin – Deerwood, Minnesota
Cozy up to the perfect hideaway in this spacious log-sided cabin just 20ft from the shore of Black Lake. The property's 4-bedroom and 2.5 baths can accommodate up to 11 persons. For the daring adventurer, there are over 30 purpose-built bike trails to explore suitable from beginner to pro and enjoy the breathtaking rides and scenery both indoor and outdoor.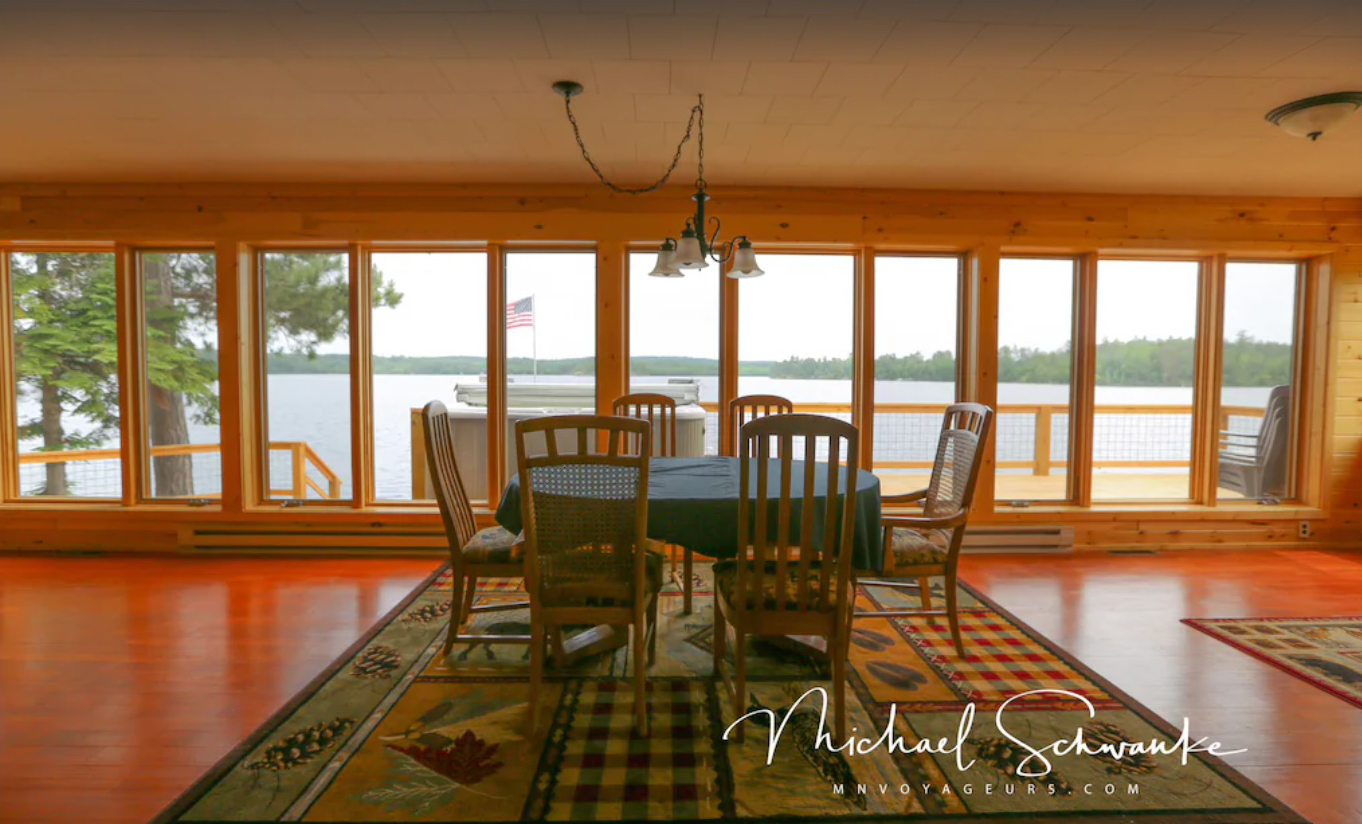 Restful cabin on Bear Island – Crane Lake, Minnesota
Waking up to fantastic lake views in the morning and then prepping a hearty breakfast in the fully-equipped kitchen after sounds like the perfect start to any weekend trip, and this meek little cabin delivers just that. The 2-bedroom with 1 bathroom set-up is ideal for intimate gatherings with friends or family all year round.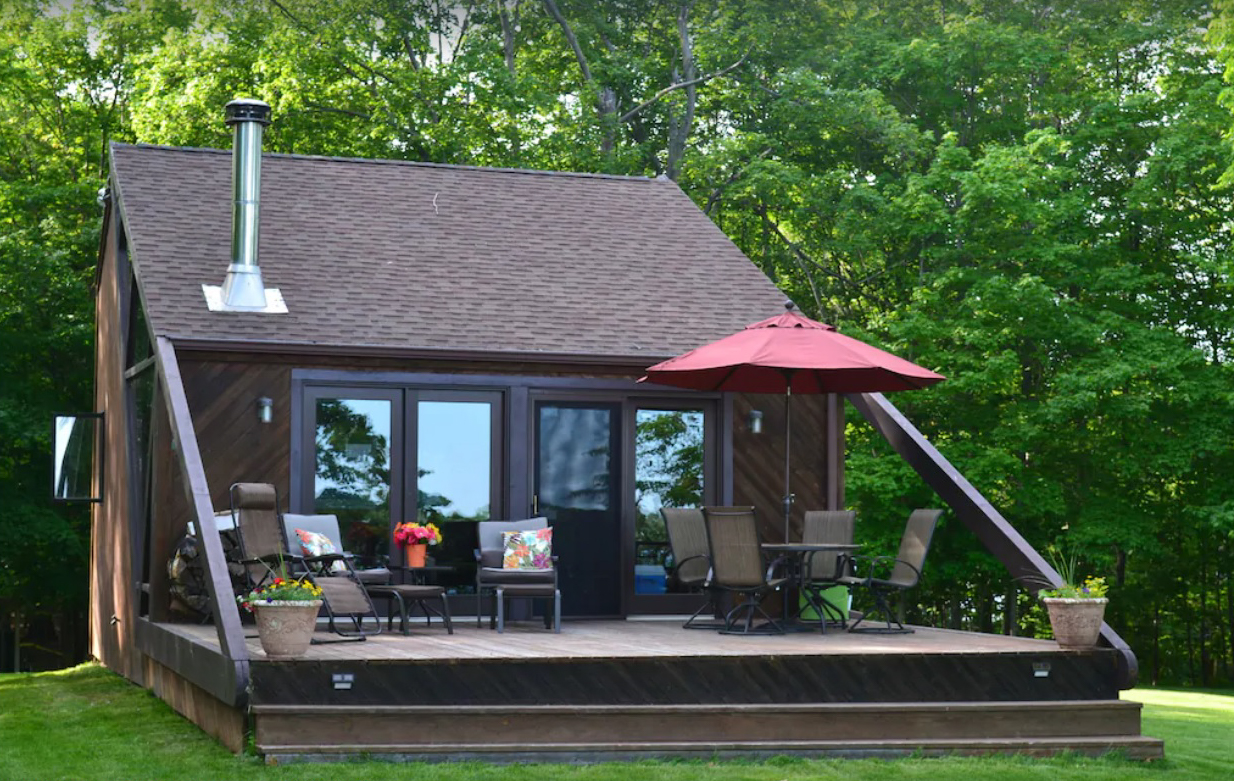 Upscale Cozy Cabin ***Accessible by boat only*** – Orono, Minnesota
An upscale and cozy cabin perched on 1 acre of wooded land with amazing views of Lake Minnetonka. Guests can enjoy the quiet and solitude that living in an intimate cabin brings while also being close to modern conveniences like restaurants and shops. This 1-bedroom with 1 bathroom property has two decks to relax in, one to enjoy the views and the other to enjoy games.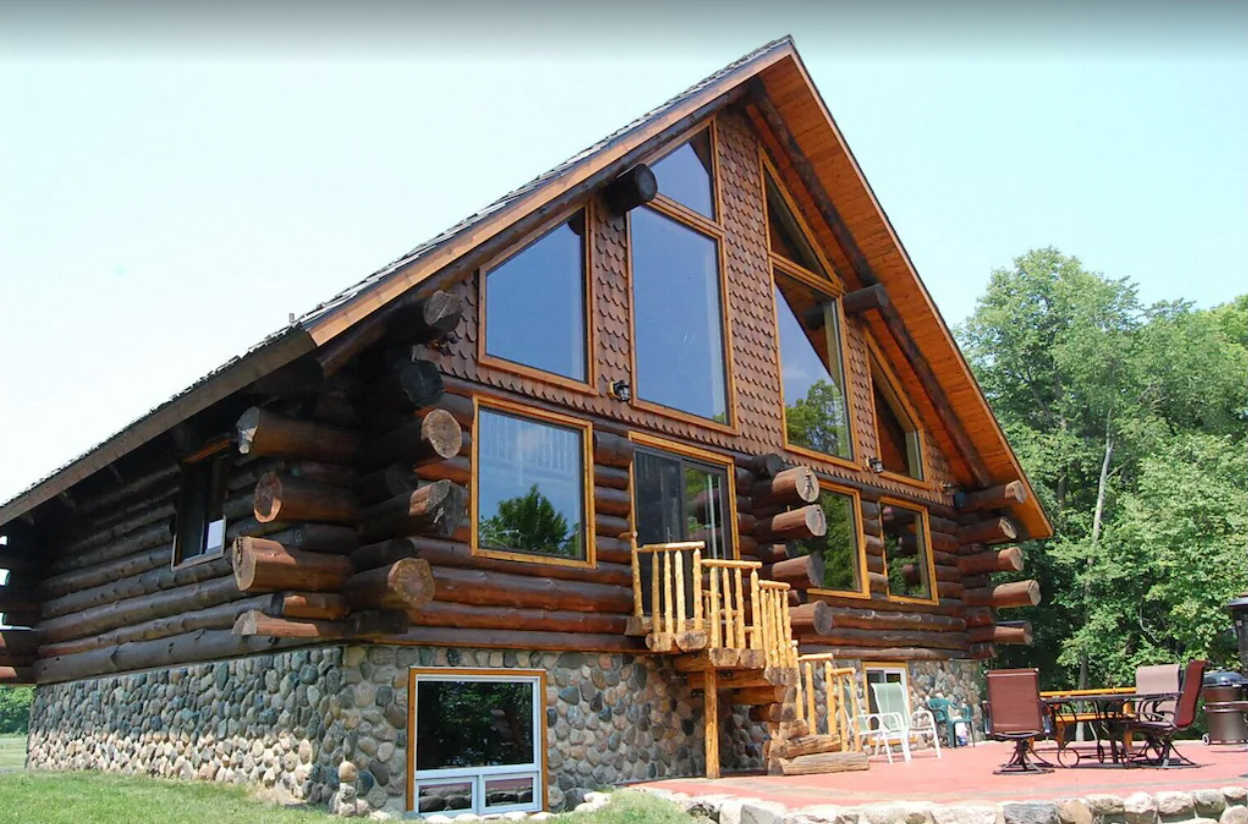 Luxury rustic cabin on Loon Lake – Vergas, Minnesota
A spacious and luxurious hideaway guests will want to come home to after exploring the outdoors. This rustic but comfortable log cabin boasts panoramic views of Loon Lake. It features a master suite and three bedrooms, a chef-inspired kitchen, two fieldstone fireplaces, a game room, an entertainment system, and a huge lakeside patio.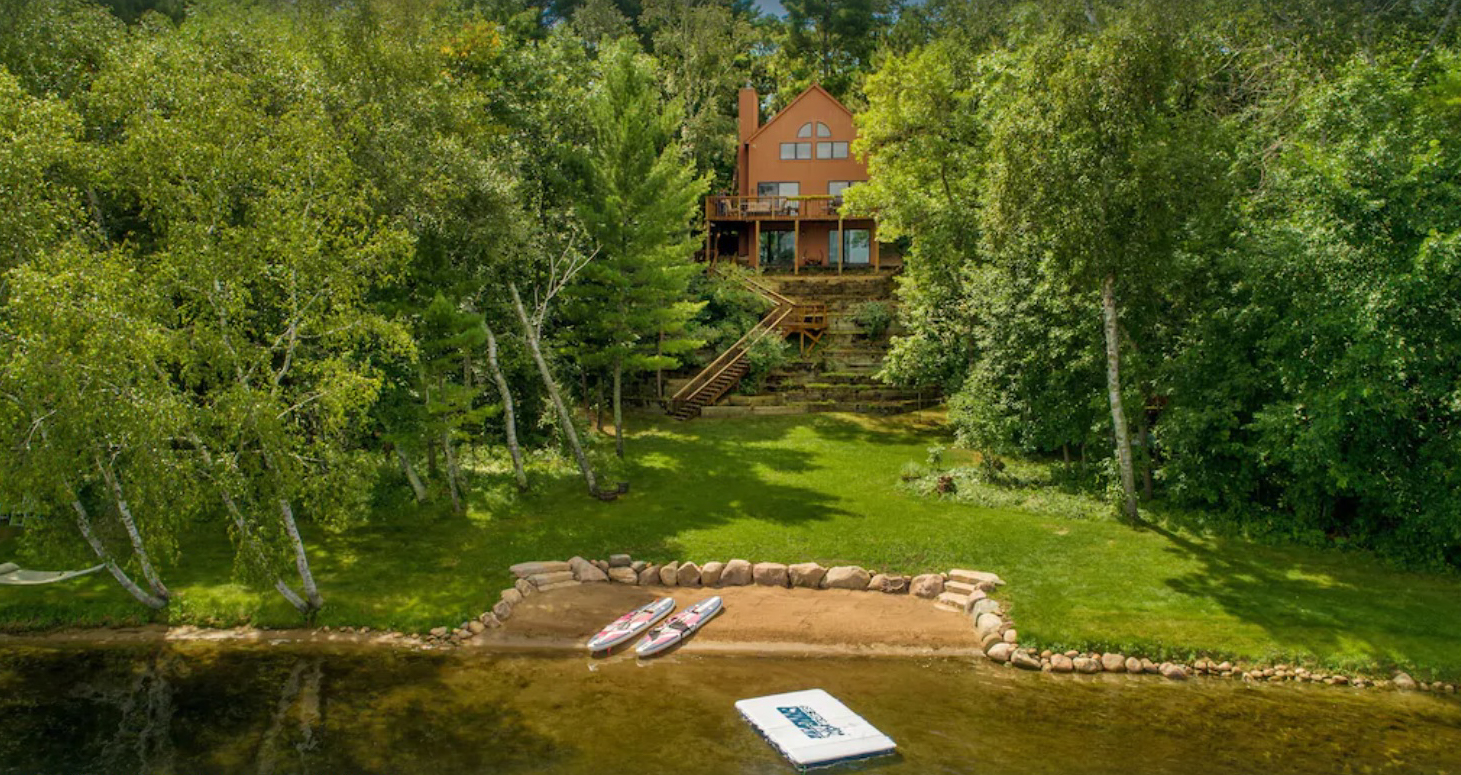 Roomy cabin with large deck and beach – Pequot Lakes, Minnesota
Enjoy a wonderful winter or summer in this 3-bedroom cabin that features a large lakeside deck for dining out or for additional casual entertainment space. Guests are treated to stunning views of Kimble Lake from every corner of the property along with a lakeside pit with plenty of cut wood for a lovely camp out.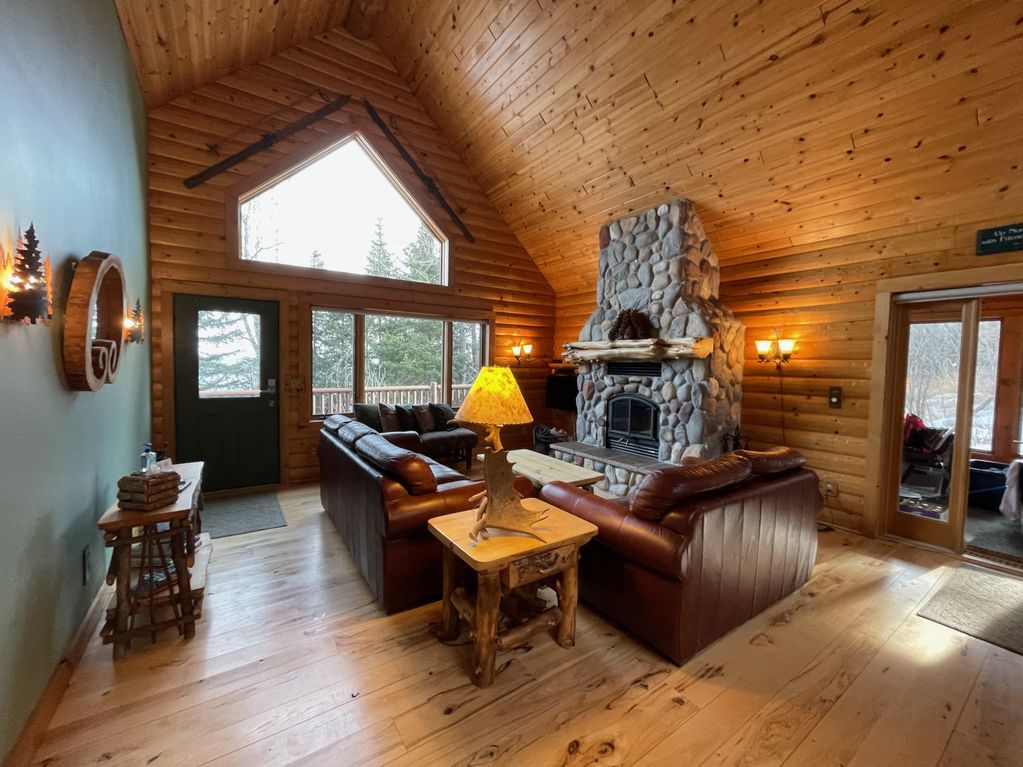 Luxury waterfront cabin on private black sand beach – Two Harbors, Minnesota
A 3-bedroom with 2-bathroom luxury waterfront cabin with over 260ft private lakeshore. Relax in nature, hike, ski, or travel along the famous Gitchi-Gami Bike Trail; the possibilities are endless, and the whole space is at the guests' disposal.
Luxury lakefront home with sauna – Duluth, Minnesota
A lakefront retreat featuring 3 bedrooms (plus a loft) and 2 bathrooms located on Pequaywan Lake. The property comfortably sleeps up to eight persons and has a sauna and furnished viewing deck to relax in after exploring the Superior National Forest.

Gorgeous cabin with old-world charm – Kenwood, Duluth, Minnesota
A picturesque with an old-world charm 3-bedroom cabin surrounded by natural landscapes and is only minutes away from Lake Superior. The property is filled with modern luxuries to make guests feel right at home including a gourmet kitchen, bluestone gas fireplace, heated floors, and spa bath.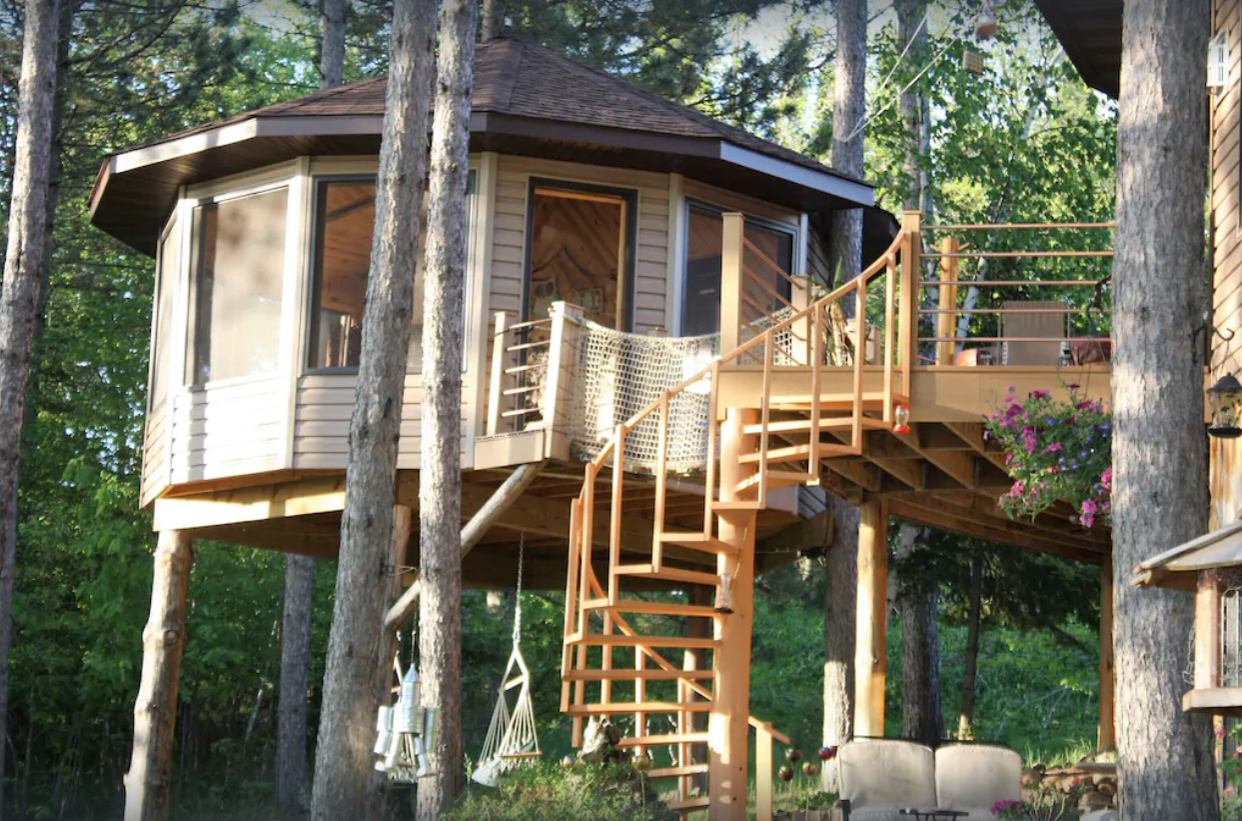 Treehouse glamping – Dunbar, Minnesota
Taking glamping to the next level is possible with this dreamy treehouse perched among the tall pines and overlooking the gorgeous Dixon Lake. The treehouse sleeps up to two persons and features a large sauna in the back, sunning chairs, and log swings.
The Lighthouse – Grand Marais, Minnesota
The 'Lighthouse' is a special lodging overlooking the town and harbor of Grand Marais from its center. You are right in the heart of town within a block of everything- yet comfortably removed when you need a breather. The view of the old harbor from the balcony is stunning! Inside the Lighthouse you will find a queen bed, tile shower and bathroom, galley kitchen and custom dining table for two.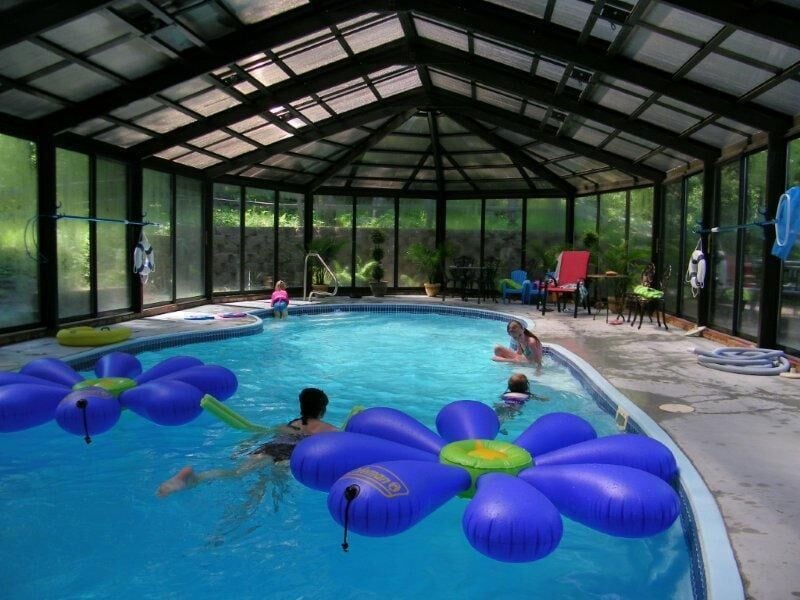 Lakeshore log home with PRIVATE indoor pool – Eagles Nest, Minnesota
This gorgeous log home is located on a large quiet bay of Eagles Nest Lake Three – just 15 miles from Ely, Minnesota. This vacation spot is gated and very private with over 350 feet of lakeshore and two acres. The home has 3 bedrooms, two full baths, kitchen, dining, foyer entry and L-shaped lakeside 3 season room and covered porch with a large gas grill. A full laundry room is located in the heated garage. Outdoors, the seasonal heated, enclosed in-ground pool is connected by a cedar walkway and outdoor deck.
Which of these VRBO cabins in Minnesota is your favorite? Let me know in the comments!