Washington State Road Trip Itinerary for 1st-Time Visitors/Beginner Hikers
This Washington State road trip itinerary is for someone who has one week to travel, has never visited Washington State before, and isn't the world's most experienced hiker. (I will also make suggestions for anyone who has more or less time.) It will help you to see the highlights of Washington easily and efficiently! (I've also included a map!)
There are SO many cool things to see and do in Washington – it's amazing! You can hike a mountain with snow, walk through a rainforest, and lounge on an oceanside beach all on the same day.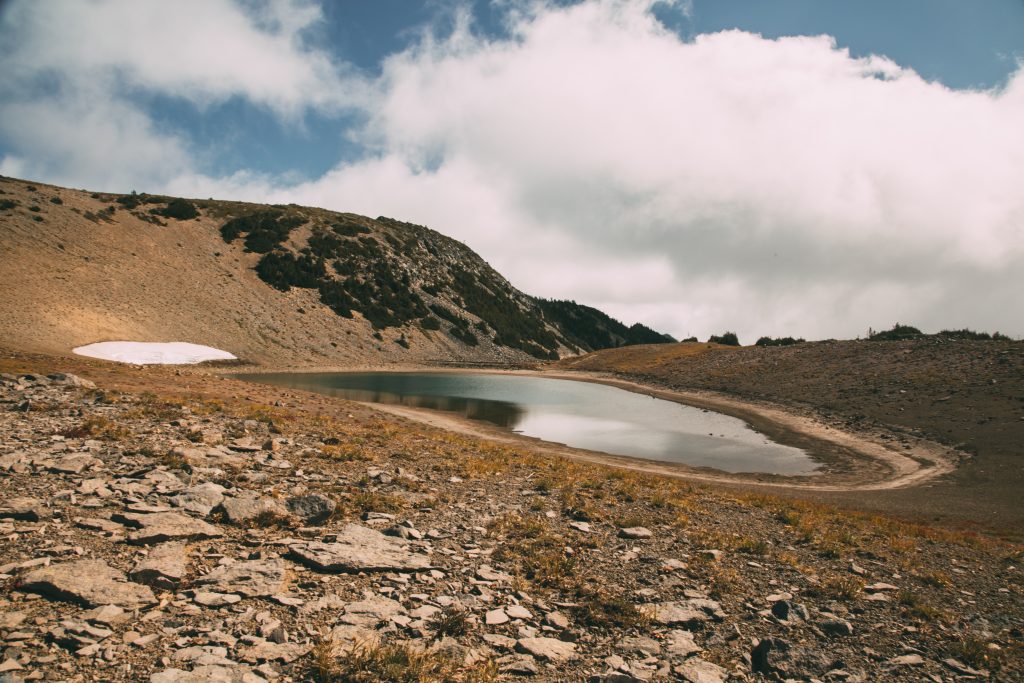 Now, this itinerary is operating under the assumption that you don't have a lot of time to visit Washington State. You by no means will be seeing "everything" – this is just to get a taste of Washington until you can come back with more time!
This itinerary will take you through Seattle, Mount Rainier National Park, and Olympic National Park, and will maximize your time, so you can experience as much of Washington state as possible on your road trip! I am also writing this from the perspective of someone who loves to hike but is by no means an expert hiker. I live in Wisconsin where it's flat, so my hiking experience is limited. You can still have a great time in Washington state without doing crazy hikes, though, and this itinerary will help you plan an epic trip!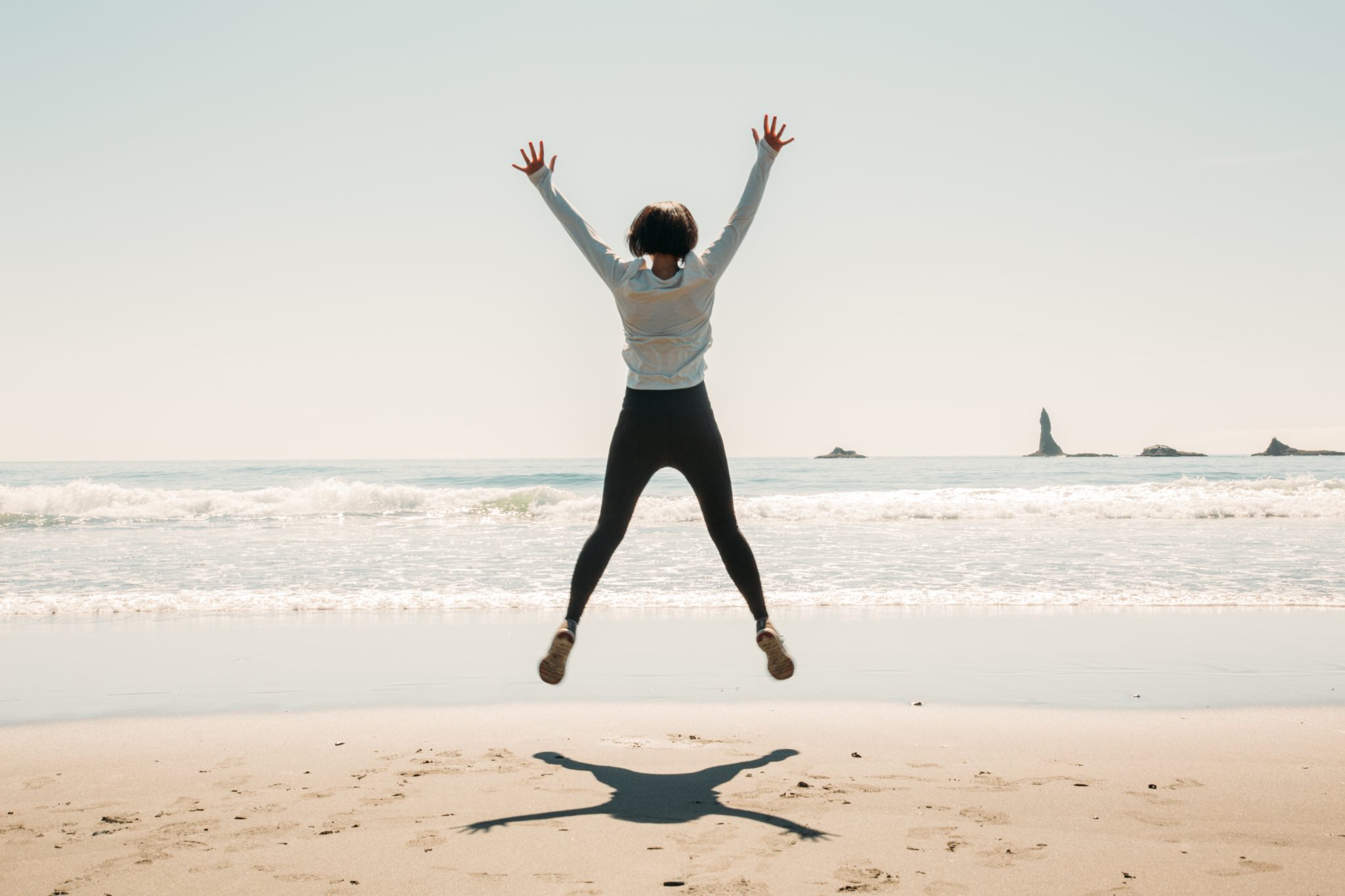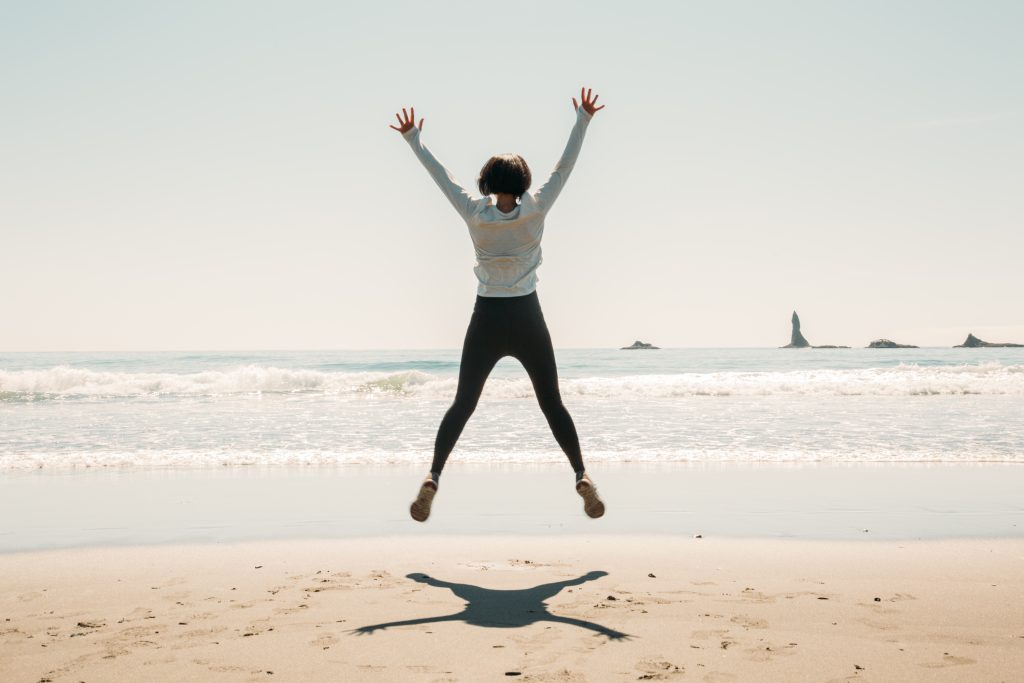 What to Know Before Planning Your Washington State Roadtrip With This Itinerary
This road trip itinerary is taking you through the Southern portion of Washington state. You will be making a big loop that begins and ends in Seattle.
You will need a car. There is really no way around this unless you stay in Seattle for your entire trip. You also don't need a large vehicle or anything crazy. I did this itinerary with a Hyundai Sonata, and it worked great! (Check current car rental rates by clicking here or via the widget below.)
,
This itinerary is meant to be used in the late spring, summer, and early fall months. That being said, it is still doable for the winter, if you modify the Mount Rainier portion, as the hikes mentioned for that portion will be closed due to the snow.
Again, the suggestions for hikes in here will be for someone who enjoys hiking but isn't the most experienced hiker.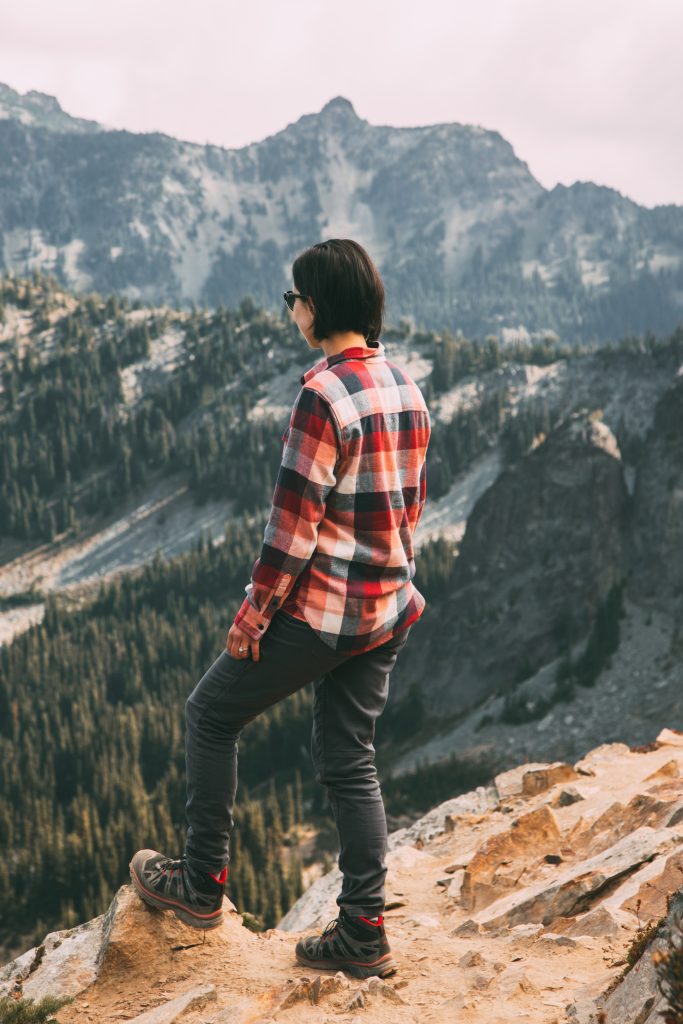 For portions of this itinerary, you will not have cellphone service. Be sure to locally download your Google maps for these areas to your phone, so you can access them without service. Click here for how to do this on Android, and click here for how to do this on iPhone.
Washington State Road Trip Itinerary Overview + Map
One week – 7 days (6 nights)
Day 1 Land in Seattle and drive to Mount Rainier National Park
Days 2-3 Mount Rainier National Park
Days 4-5 Olympic National Park
Day 6 Seattle
Day 7 Seattle / Flight Home
*Note the map of my road trip below does NOT have every single stop mentioned in this itinerary (Google doesn't allow you to add that many stops). This is to give you a better visual of where you will be heading with this itinerary.
Where to Stay for This Itinerary
Nights 1-3 (so, 3 nights total) will be in Mount Rainier National Park. I highly recommend booking a stay at the Paradise Inn, which is located within Mount Rainier National Park – you'll literally walk out the lodge's front door to begin some of the hikes mentioned in this post.

However, the Paradise Inn can sell out during peak months. If this happens (which it did for me), you can stay in Packwood (this is where I stayed, at the Cowlitz River Lodge, and really liked it) or you can stay in Ashford, which has loads of cool cabins to rent.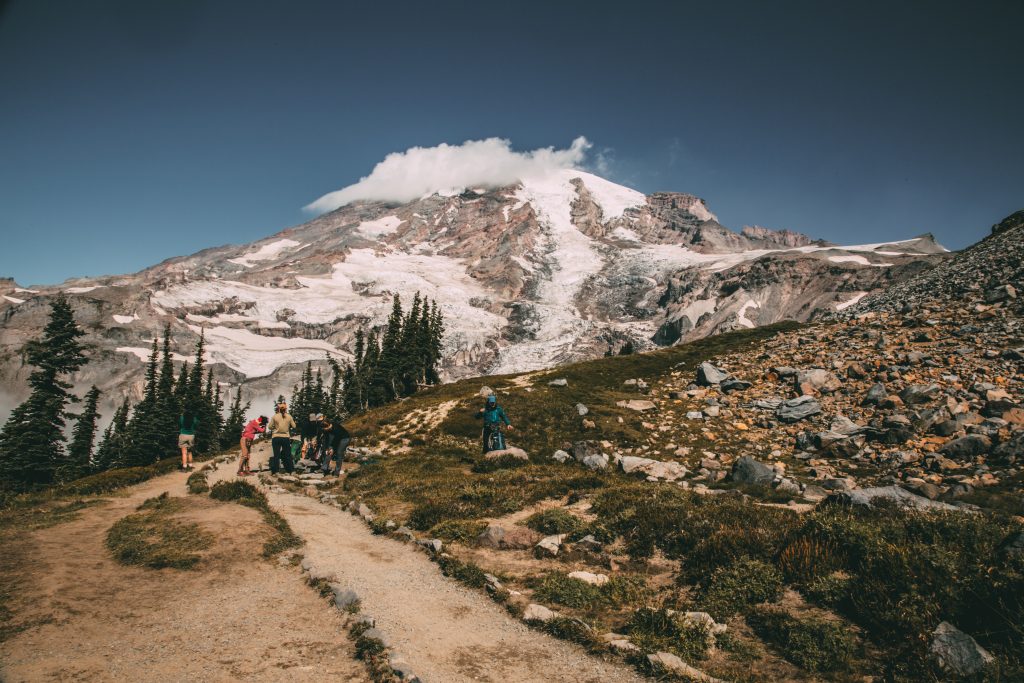 Nights 4-5 (so, 2 nights) Forks is going to be the most convenient location for the purpose of this itinerary. (Yes, where Twilight is based.) Despite its not very glamourous name, the Forks Motel is a very nice place to stay that I highly recommend. There are also some great cabins in Forks.

There are also several different lodges within the park where you can stay. (Click here to see them.) I, personally, loved Lake Crescent Lodge. It is such a BEAUTIFUL location. It will require a little more driving, though, for this itinerary.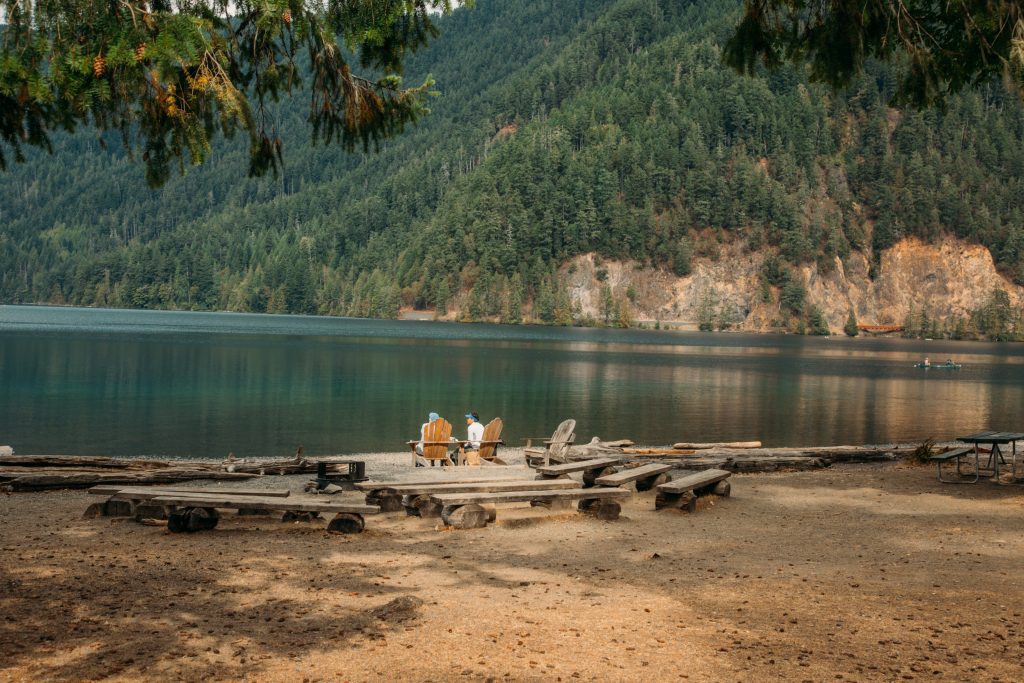 Night 6 will be in Seattle. Where you stay will depend on what time your flight is on Day 7.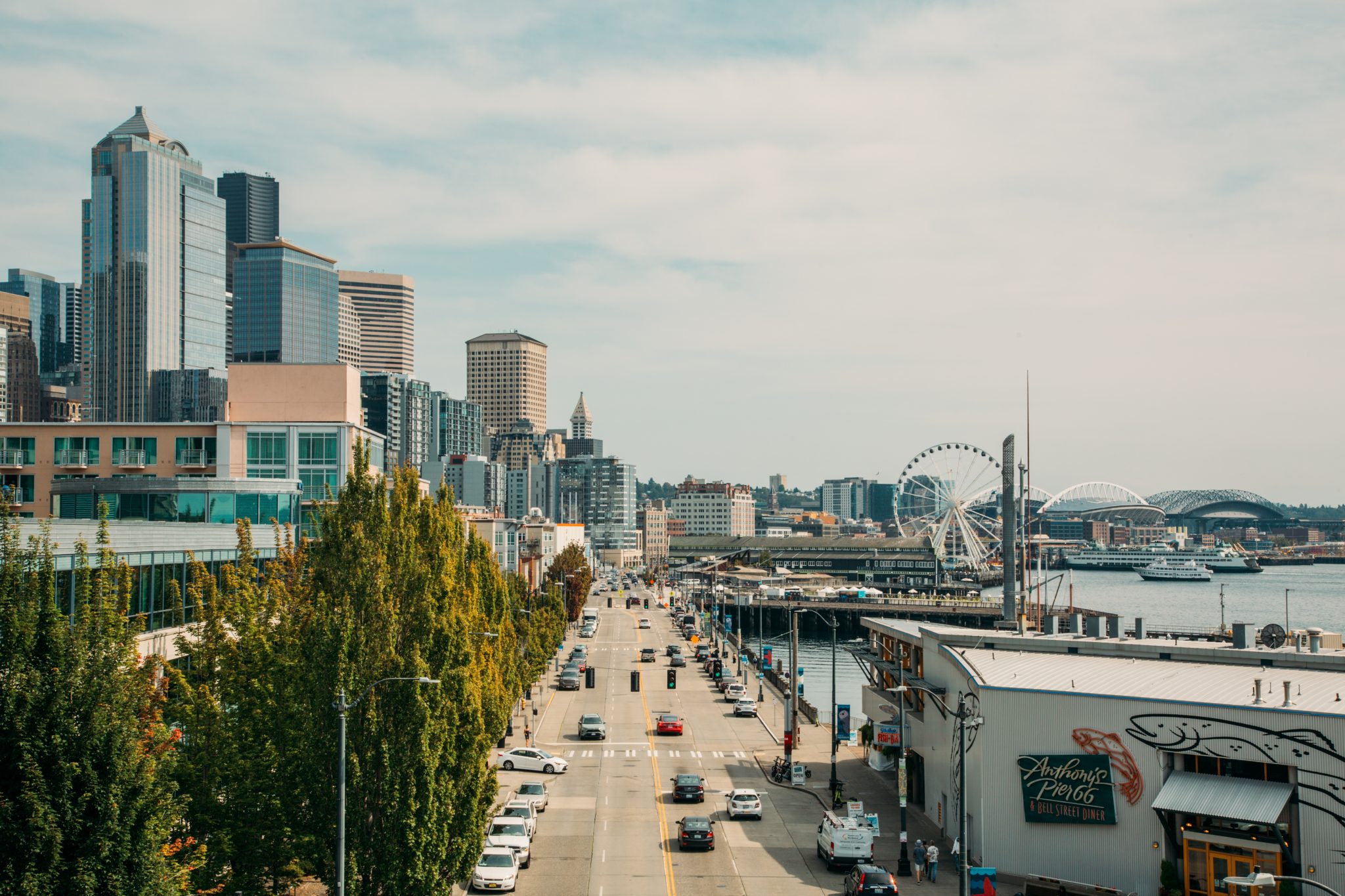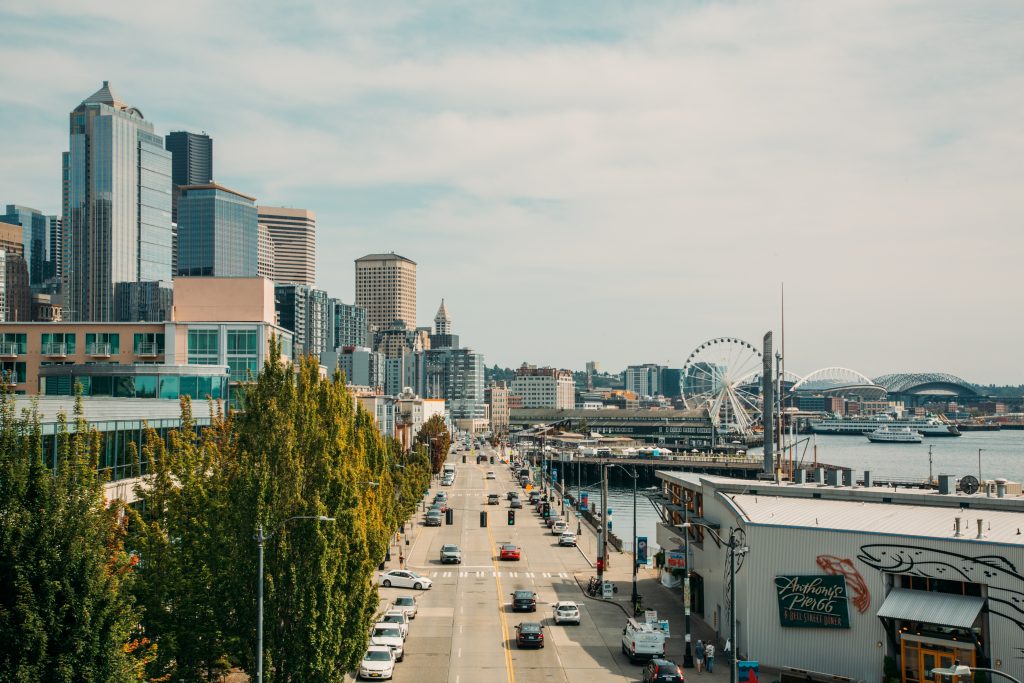 The Ultimate Washington State Road Trip Itinerary for 1st-Time Visitors & Beginner Hikers
Day 1 – Arrive to Seattle & Drive to Mount Rainier
Drive time around 2 hours / Overnight at the Paradise Inn or Packwood or Ashford
---
This will mainly be a day of travel. Personally, by the time I got to Packwood, I just wanted to get dinner and relax. But if you get to your destination, whether you are staying within Mount Rainier National Park or Ashford or Packwood, and want to explore more… take a short hike that afternoon!
If you are staying at the Paradise Inn, nearby easy hikes are:
If you are staying in Packwood:
If you are staying in Ashford: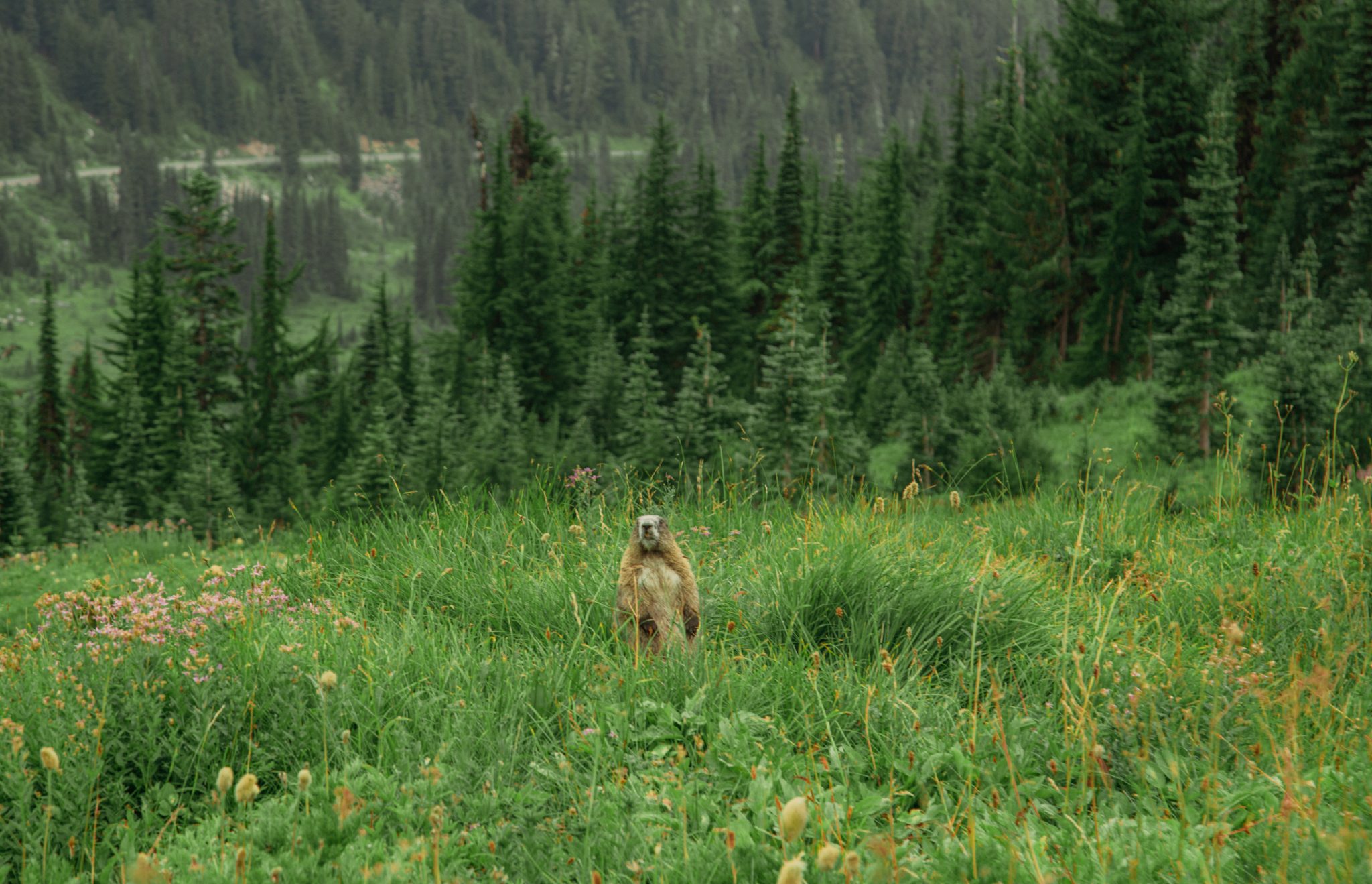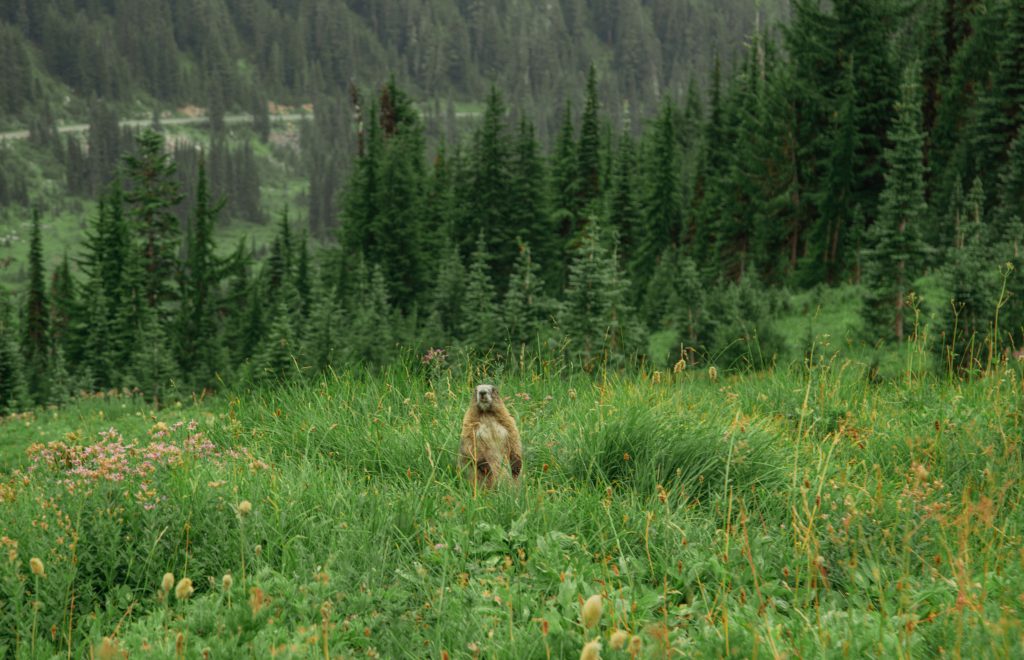 Day 2 Mount Rainier – Hike the Skyline Trail
Overnight at the Paradise Inn or Packwood or Ashford
---
Morning/Early Afternoon
*You WILL need hiking boots for this trail. Sneakers aren't going to cut it. I recommend waterproof boots too, as you may be hiking through water and snow at times (even in the dead of summer).
Today you're hiking the Skyline Trail in Paradise. This is going to be the "hardest" hike of the trip, at least by my standards. However, this was my favorite hike of the trip. The Skyline Trail offers jaw-dropping views of Mount Rainier and Nisqually Glacier, and on clear days there are views of the Tatoosh Peaks, Mount Adams, Mount Saint Helens, and Mount Hood.
You'll also hike through beautiful, peaceful meadows with abundant wildflowers and streams. There are plenty of curious marmots (pictured below) and chipmunks on this hike, too. I had been hiking for all of 5 minutes before seeing the first marmot of the day!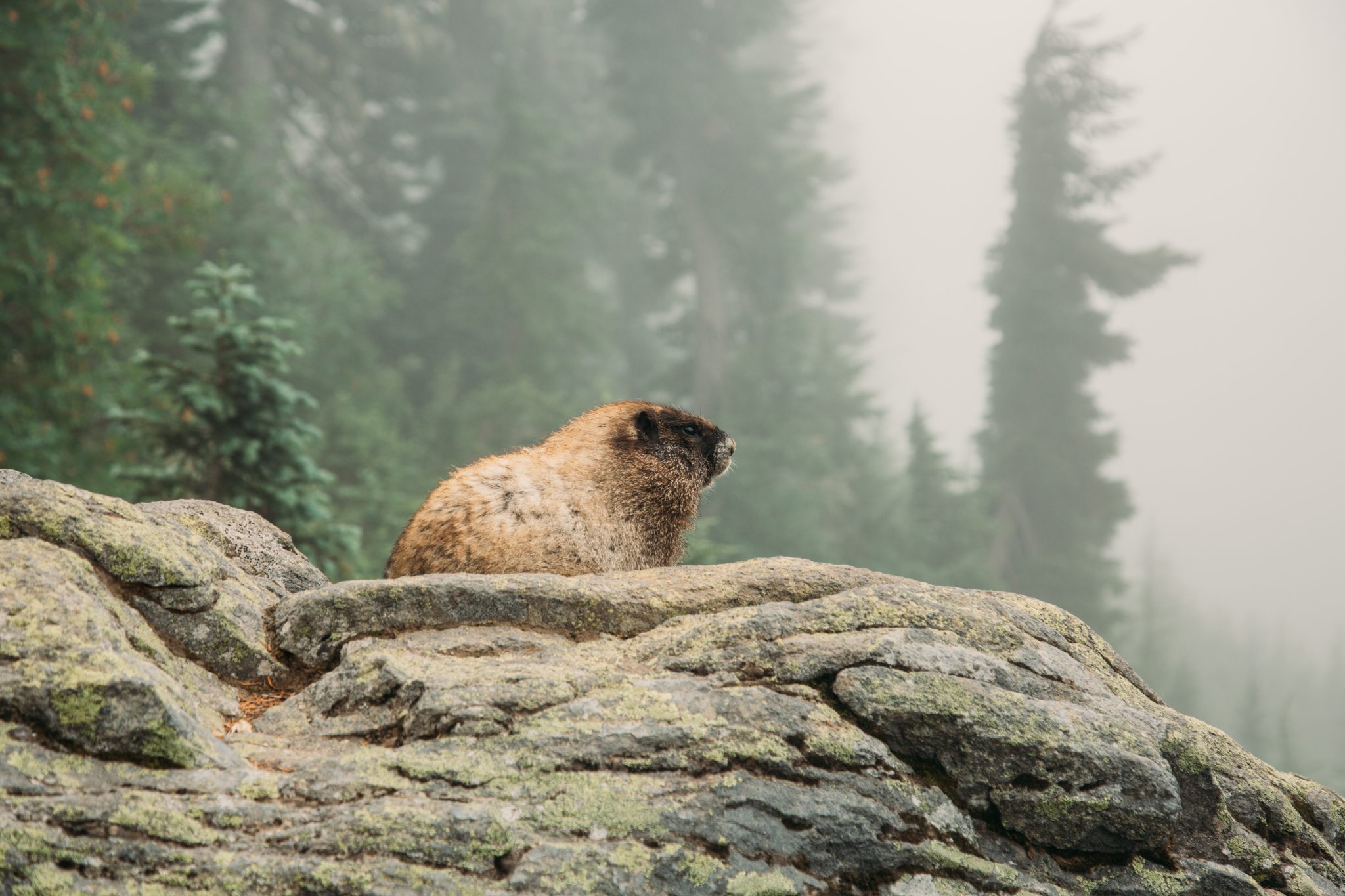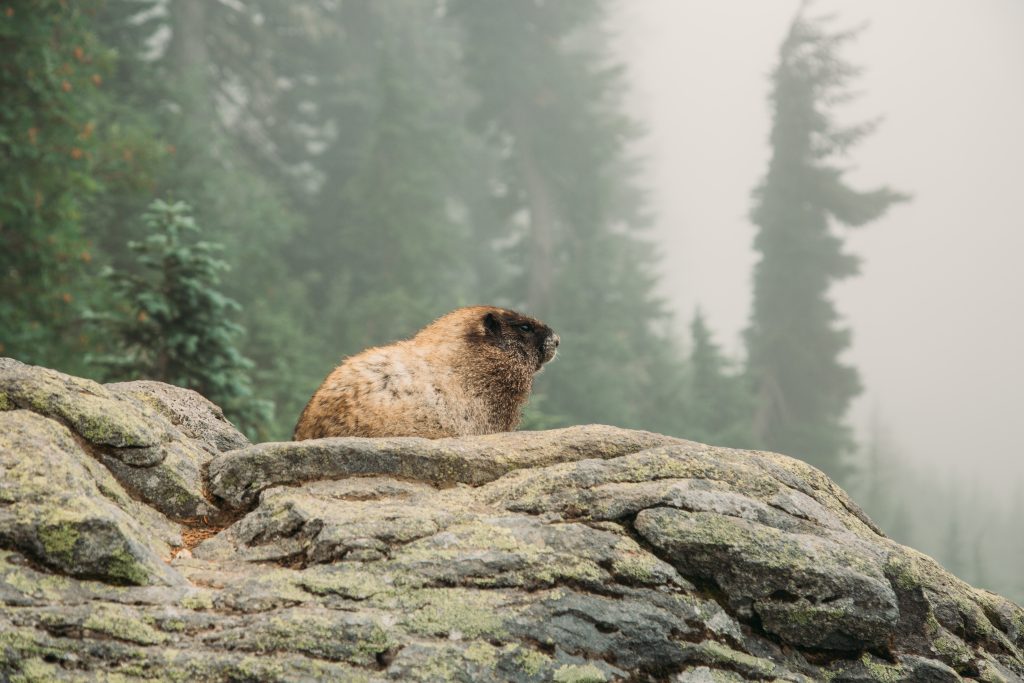 If you are staying at the Paradise Inn, feel free to do this hike whenever you want today – as your lodge is located right next to where this trail begins. If you are staying in Packwood or Ashford, I would recommend getting to the trail by around 9 am to ensure you have parking (or 8 am, if going on the weekends).
You can go counterclockwise or clockwise – it really doesn't make that big of a difference in my opinion. However, if you want to get the "hard" part out of the way first, go clockwise. (This is what I did.)
Don't forget to stop and admire Myrtle Falls while on this hike, too! If you go counterclockwise, Myrtle Falls will be about a 1/2 mile into your hike. (There will be signs for it.) And if you go clockwise, make sure you don't forget to pop in before you head back to the parking lot.
*Note: the Paradise Inn does have a small cafe offering sandwiches, salads, baked goods. etc. There were vegan options as well. Just wanted to note this in case you didn't want to pack a lunch!
*This hike took me about 5 hours to do. I was stopping frequently for photos, though… and because I am out of hiking shape!
Late Afternoon
If you're heading back to Packwood or Ashford, you'll drive right past Reflection Lakes. Which, on a calm day, is stunning! Be sure to stop in! If it's windy, though, I don't recommend stopping.
Day 3 Mount Rainier – Hike to the Mount Fremont Fire Lookout
Overnight at the Paradise Inn or Packwood or Ashford
---
Morning/Early Afternoon
*You WILL need hiking boots for this trail, there are quite a bit of loose rocks toward the end of it. Sneakers aren't going to cut it.
The hike to the Mount Fremont Fire Lookout is going to be easier than yesterday's hike, but still offers spectacular views! This hike starts by the Sunrise Visitors Center.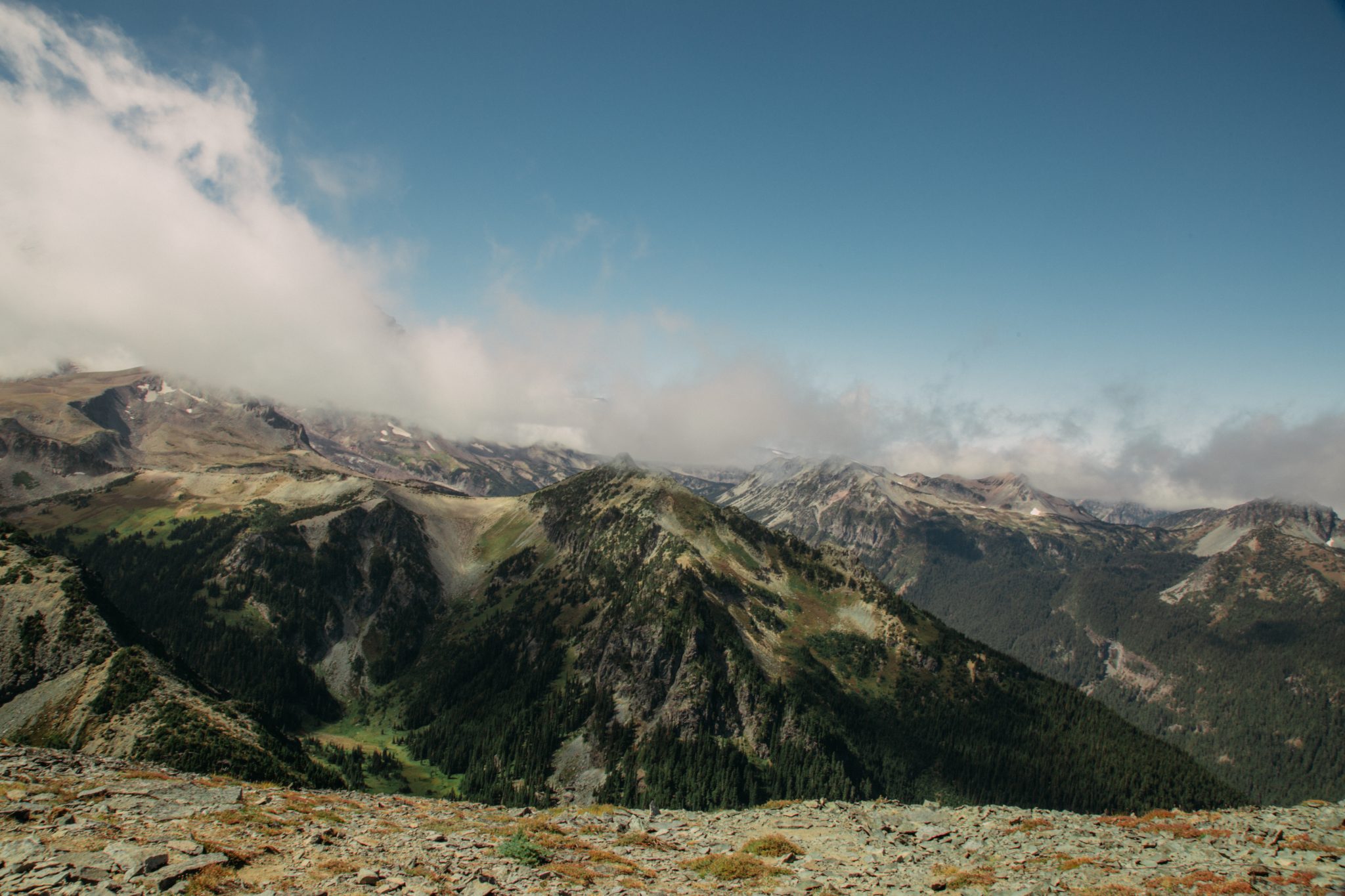 The trail to get here is VERY popular, though, and this is a narrow out and back trail. So, be prepared for crowds and to let people pass on especially narrow parts. The earlier you can get here the better. I was here by 9 am on a weekday, and felt that was early enough to beat the rush I noticed on my way back to the parking lot.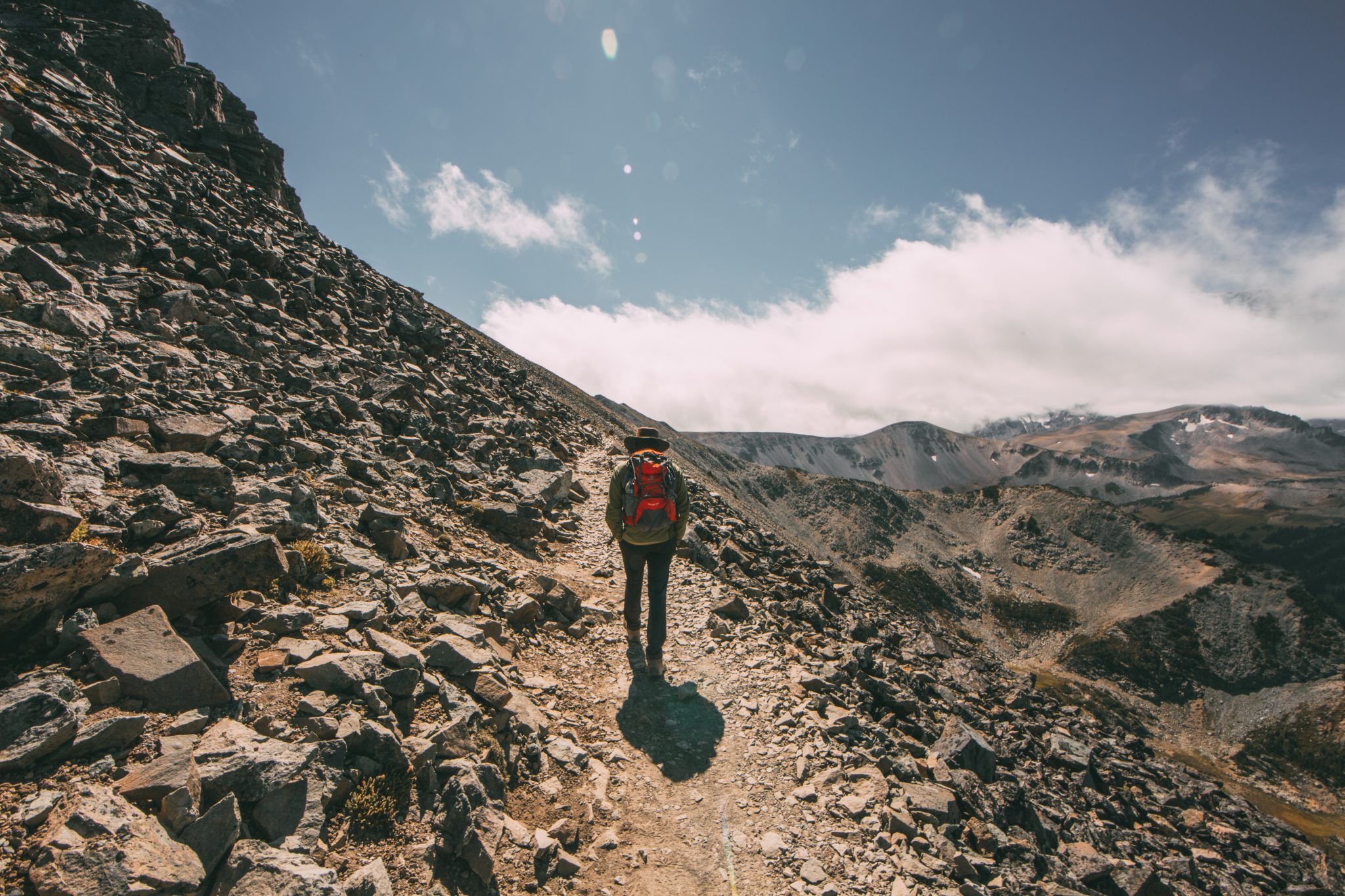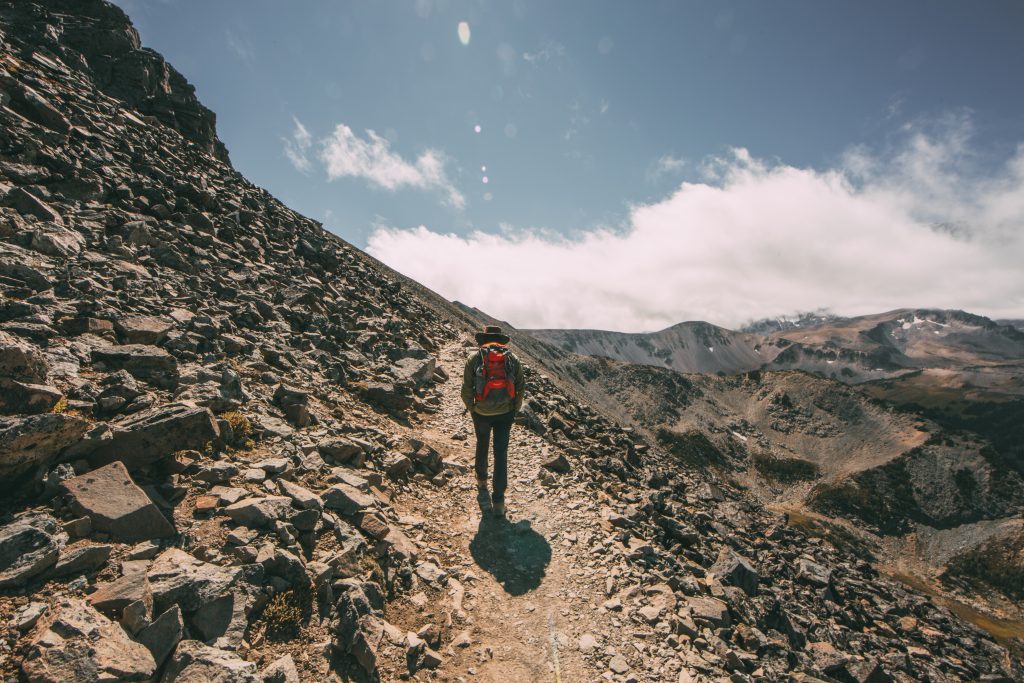 *At this time, the Sunrise Visitor's Center is not open. I would recommend packing a lunch, so you have something to eat once you're done with your hike. Or better yet, enjoy your lunch with views from the Mount Fremont Fire Lookout!
*This hike took me a little over 3 hours to do. I also stopped and ate my lunch at the Fire Lookout too.
Afternoon
If you didn't do this hike on your first day here, I highly recommend visiting the Grove of the Patriarchs. This is a super easy 1.5-mile roundtrip hike. You'll cross a suspension bridge over the Ohanapecosh River. Then, you'll wander through huge Douglas-firs, hemlocks, and cedars. Some are nearly 40 feet in diameter and more than 300 feet tall. The trees are estimated to be 1,000 years old!
Day 4 Drive to Olympic National Park – Stop at Quinault Rainforest, Kalaloch Beach, & Ruby Beach
Drive Time About 4.5 Hours // Overnight in Forks or a Lodge in Olympic National Park
---
Today is going to be a day of driving with several beautiful stops along the way. Once you check out of your accommodation and get some breakfast (this doesn't need to be too early of a day, I think I left Packwood after 9 am) head to the Quinault Rainforest! The Quinault Rainforest Nature Trail is less than a mile loop that will offer you a great view of this temperate rainforest.
After Quinault Rainforest, head to Kalaloch Beach! You can park at the campground and walk right to the beach. As you head down the stairs, you'll see the "Tree of Life" straight ahead. This Sitka spruce sits is perched in a way that seems to defy nature and logic with its exposed roots and precarious position.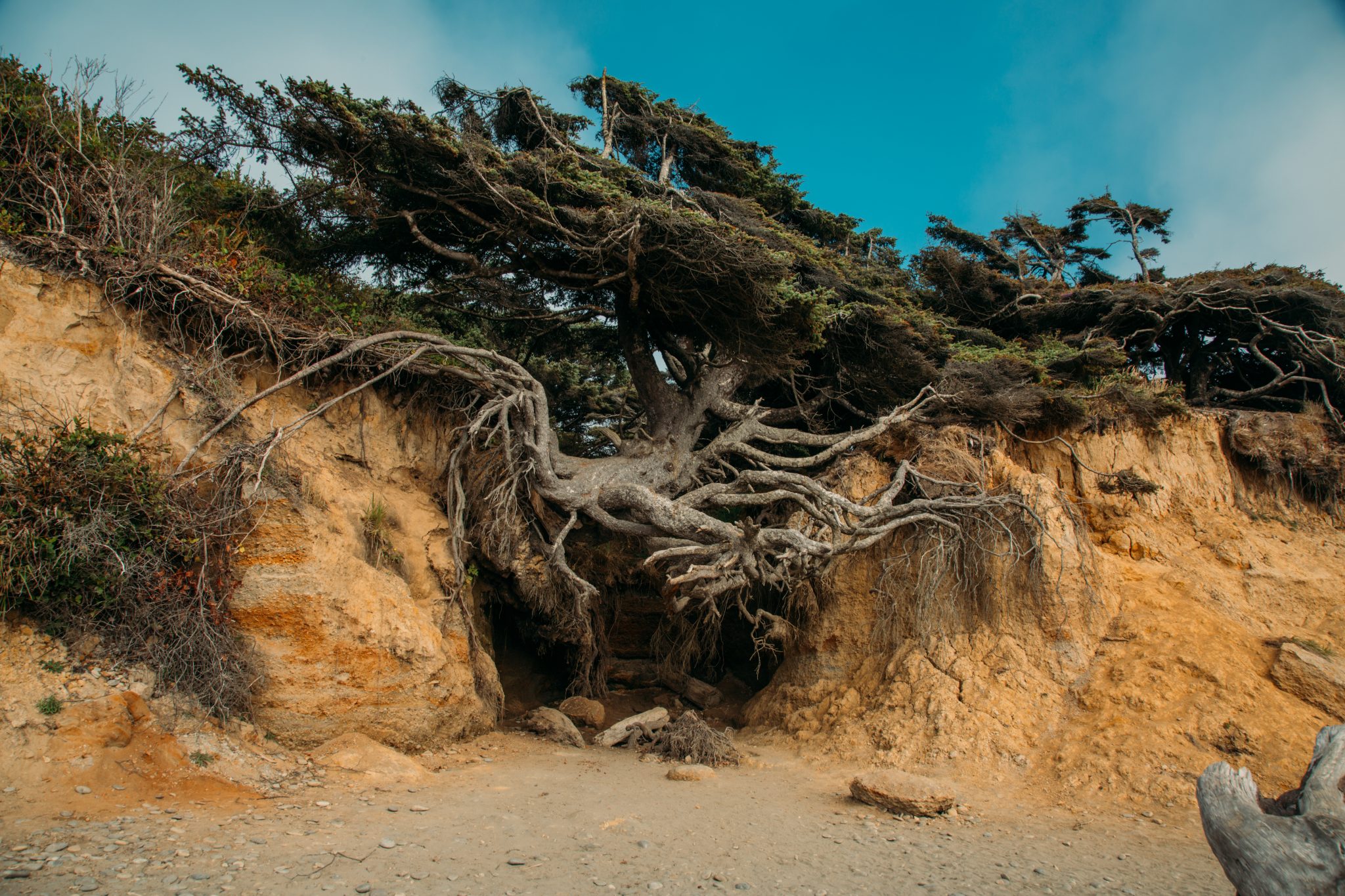 If you're tired at the end of your drive and wondering if you really need to see another beach – I promise you, you won't want to miss Ruby Beach. It's a really beautiful and unique landscape, that's just a short drive from Kalaloch Beach. (Note: don't use the bathrooms here if you can help it, though. They are not very well-maintained!)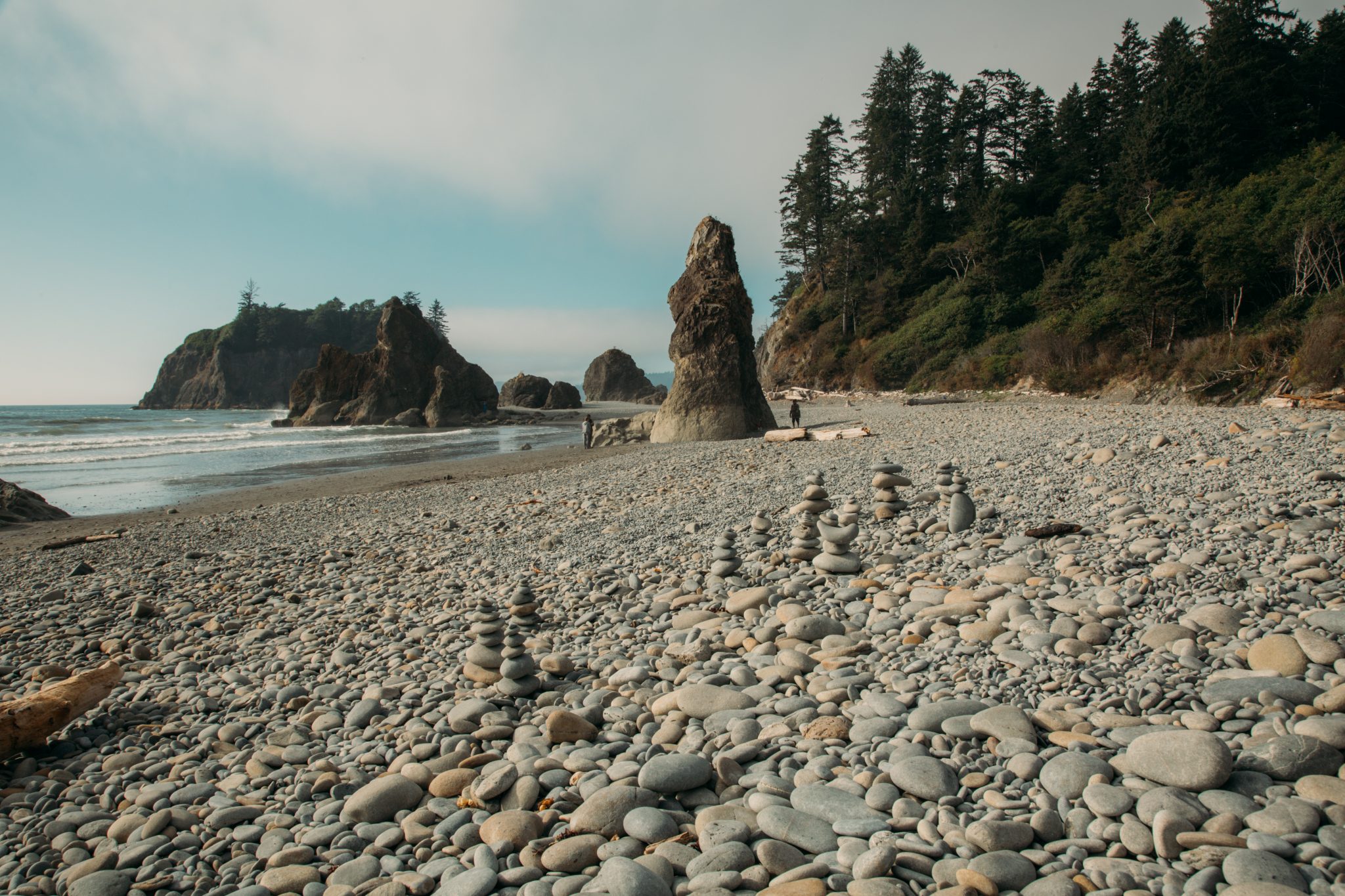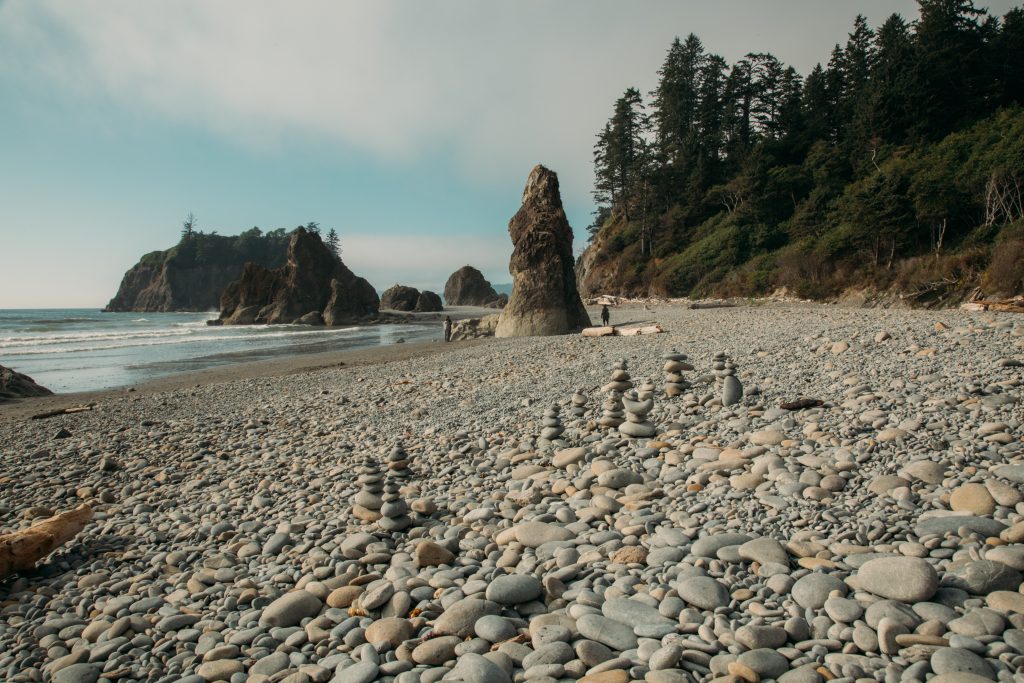 After your long drive, get settled into your accommodation for the night. and get some dinner. Forks actually has some fantastic Mexican restaurants that won't disappoint.
Day 5 Olympic National Park – The Hoh Rainforest & La Push
Drive Time About 4.5 Hours // Overnight in Forks or a Lodge in Olympic National Park
---
Once you've had breakfast, head out to the Hoh Rainforest to hike the Hall of Mosses Trail and the Spruce Nature Trail. These are short and easy hikes that are very beautiful.
In the afternoon, you can stop back in Forks for lunch (or pack your own – there's a great little grocery store in Forks). Then, head to Second Beach in La Push. Be prepared, the stairs to get to the beach are a bit of a hike too! (So, pack light and wear comfy shoes.) It's worth the effort, though. Second Beach is stunning!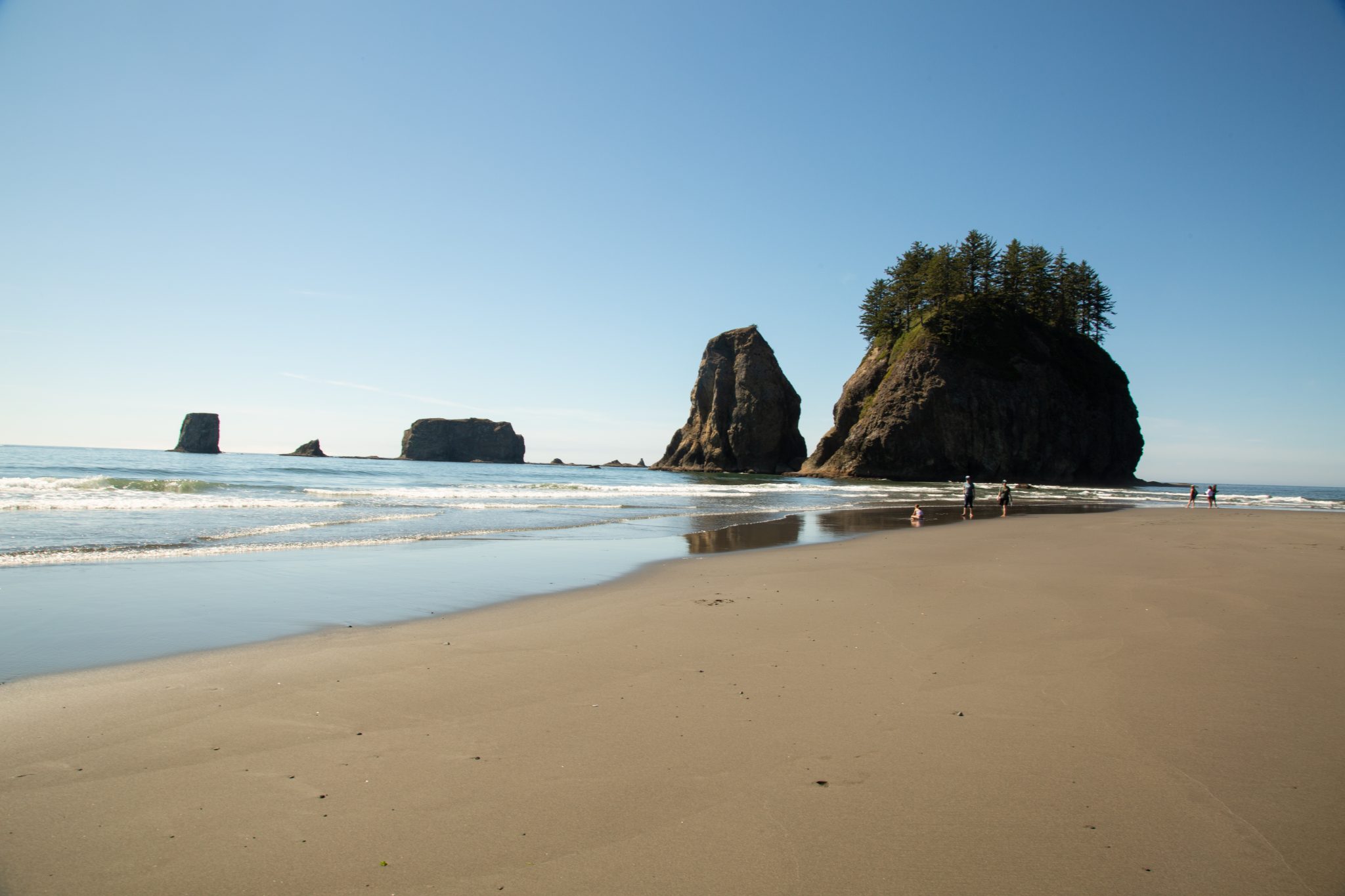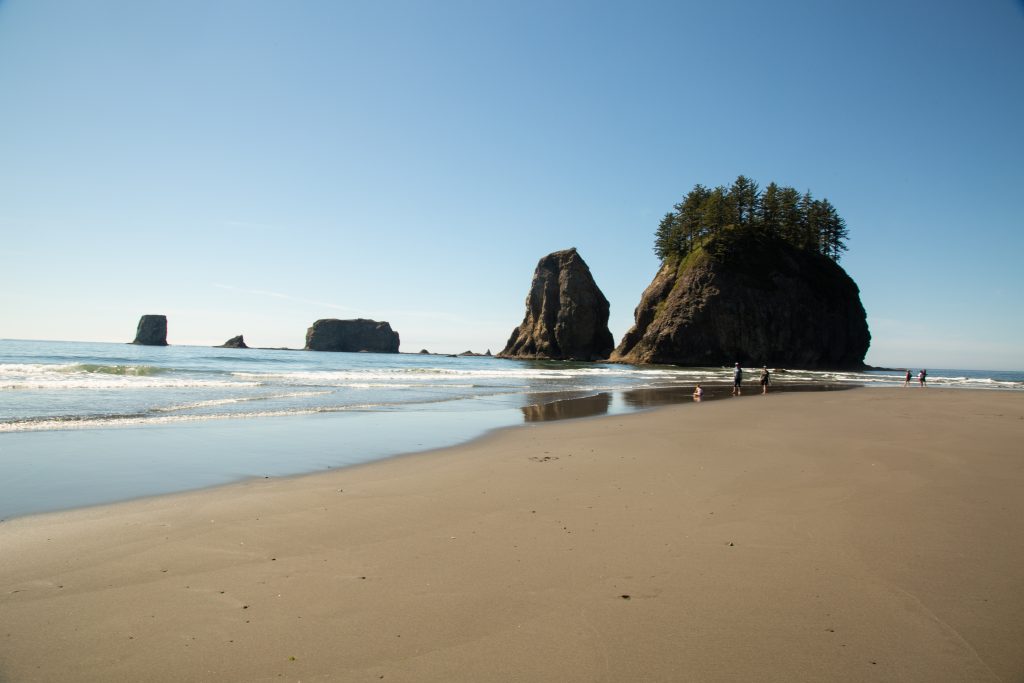 Once you've relaxed a little on Second Beach, head to Rialto Beach. Here you can hike 2 miles to Hole-in-the-Wall (and 2 miles back). While it is flat, hiking through the stones on this beach can be a bit tiring! Again, wear comfy shoes. *Note, depending on the water levels, you may have to get wet or climb rather precariously to get inside the arch – I personally didn't feel up to swimming in the freezing water or trying to climb slippery rocks. So, I admired it from the shore.)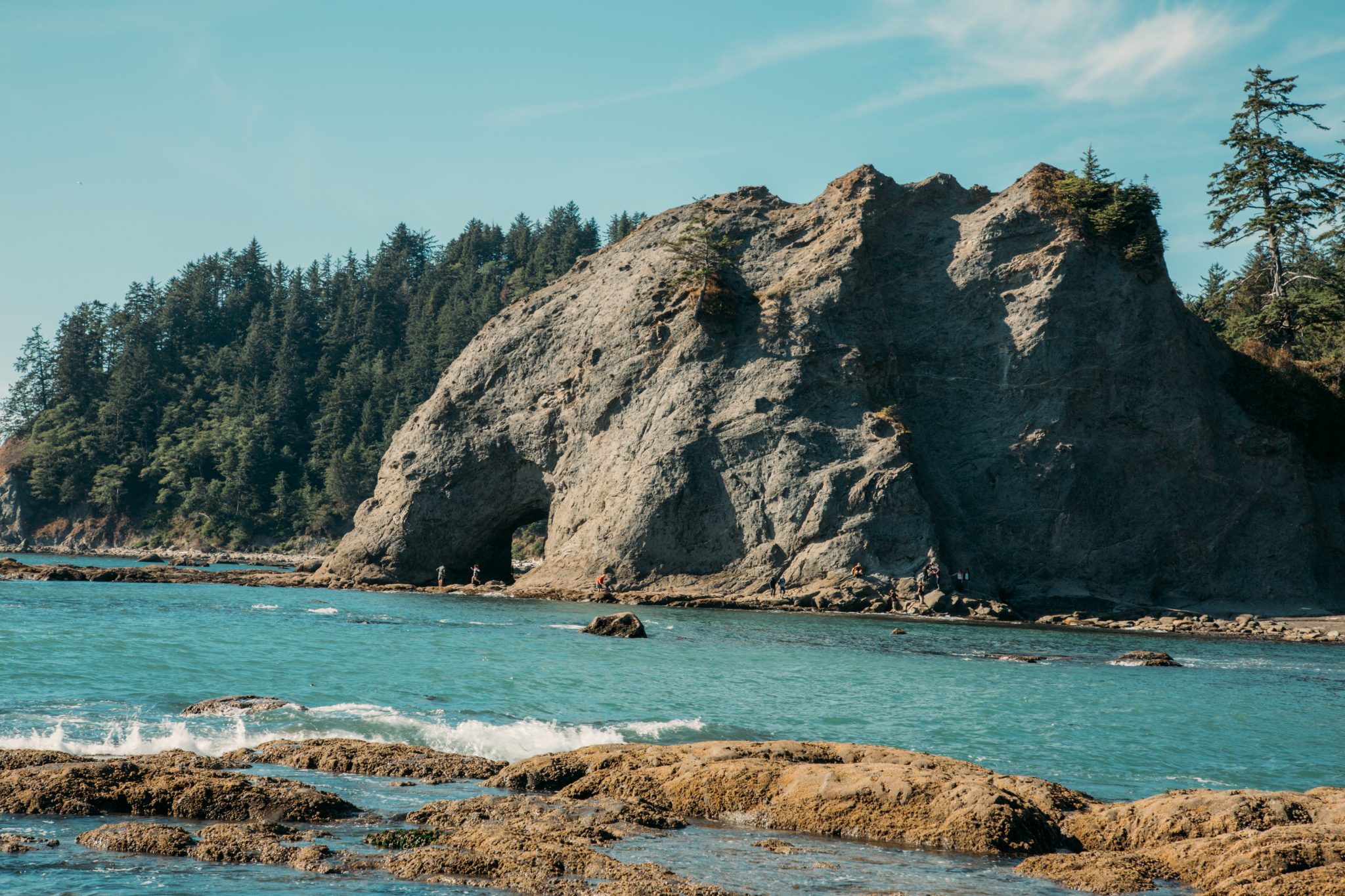 Day 6 Drive to Seattle – Then Enjoy Seattle*
Drive time about 3.5-4 hours (depending on traffic) // Overnight in Seattle
---
You're going to want to wake up bright and early today – the earlier you get going the more time you'll have to explore Seattle!
Seattle is a cool city that has a little something for everyone to enjoy. That being said, EVERYONE has to go to Pike Place Market.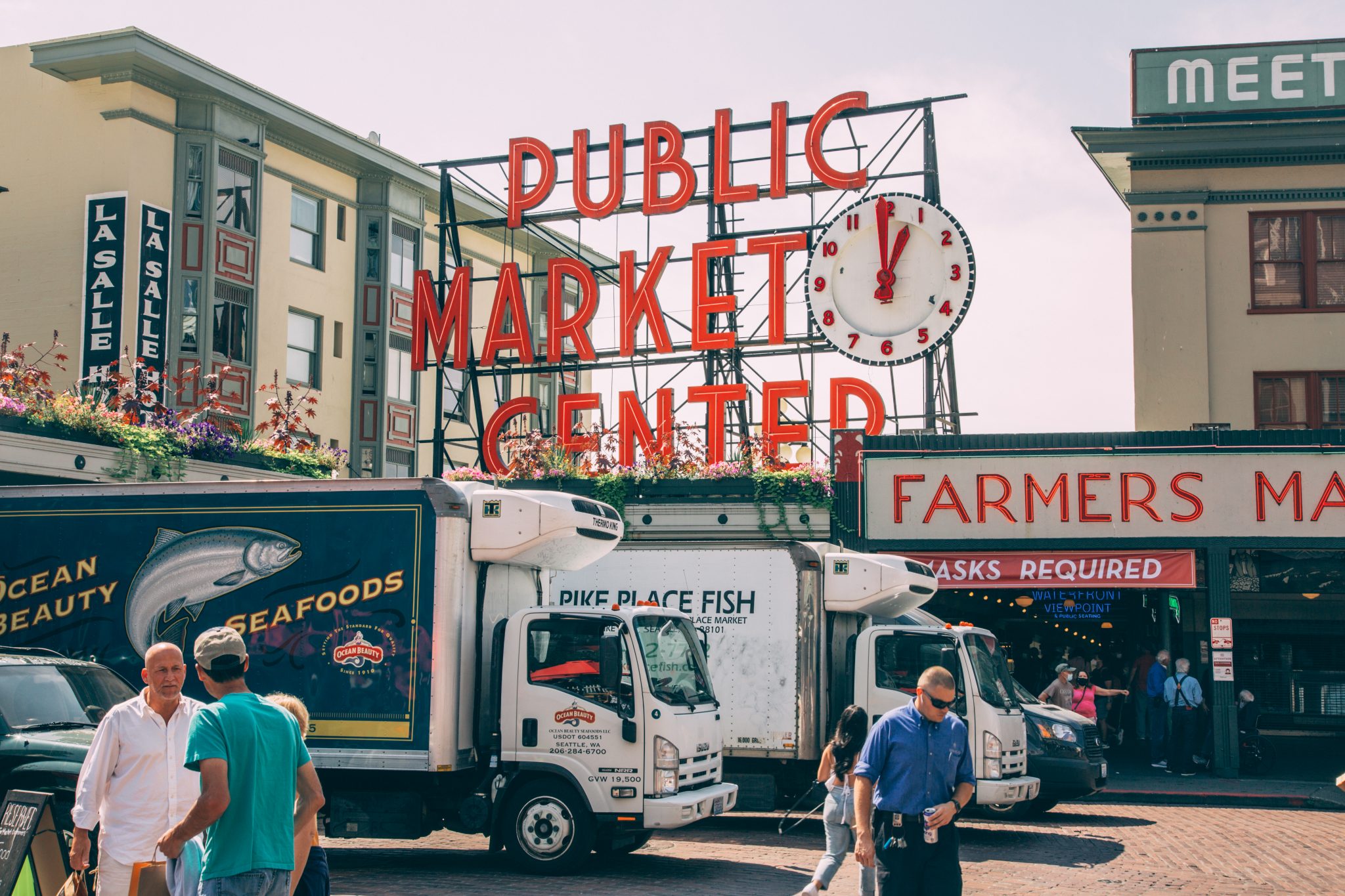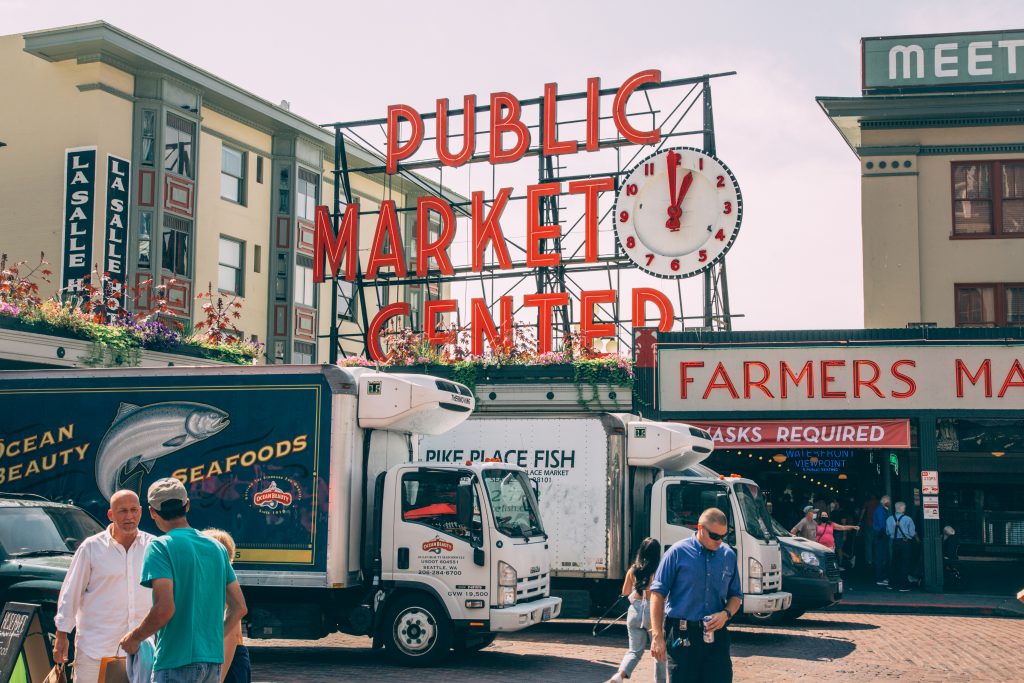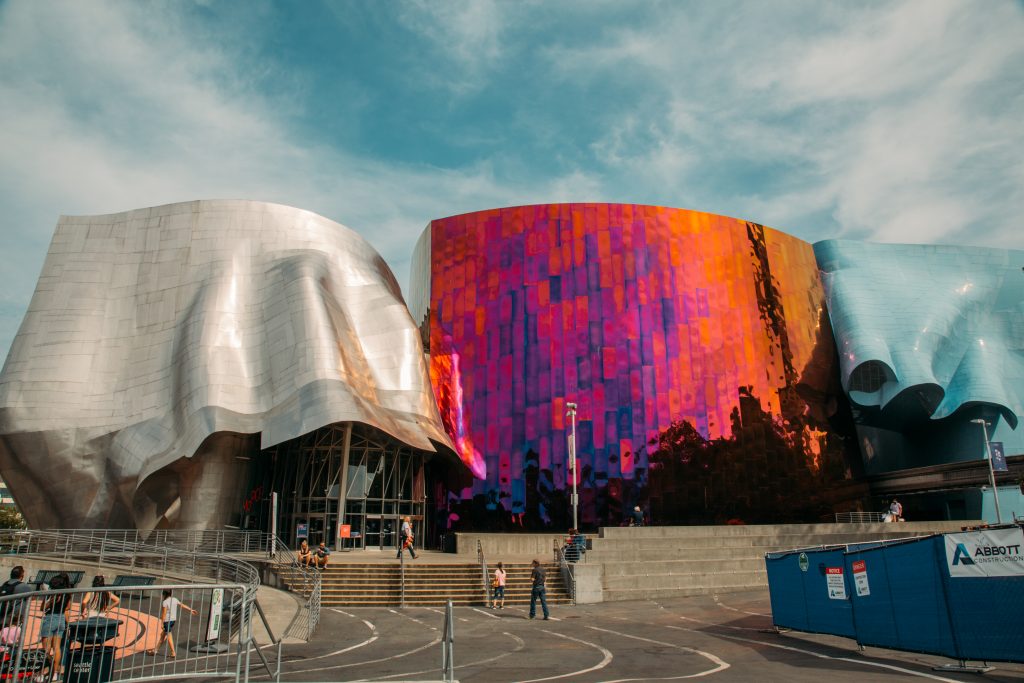 Fun Things to Do in Seattle
Head to the Seattle Center – Here you can decide to go up in the Space Needle or admire the views from the ground, you can also visit the Chihuly Glass and Garden (incredible hand blown glass exhibits by Dale Chihuly) and the MoPop (a museum dedicated to contemporary pop culture – LOVED their Disney costumes exhibit).
Take the Underground Tour – On this tour in Pioneer Square, you'll explore the underground pathways that were built more than 120 years ago. You'll get a different look at Seattle's history in a rather peculiar setting. This tour is one history buffs will appreciate!
Explore the Quirky Fremont Neighborhood – This is home to the famous Fremont Troll, the controversial Lenin statue, a piece of the Berlin Wall, and many delicious and quirky restaurants and shops.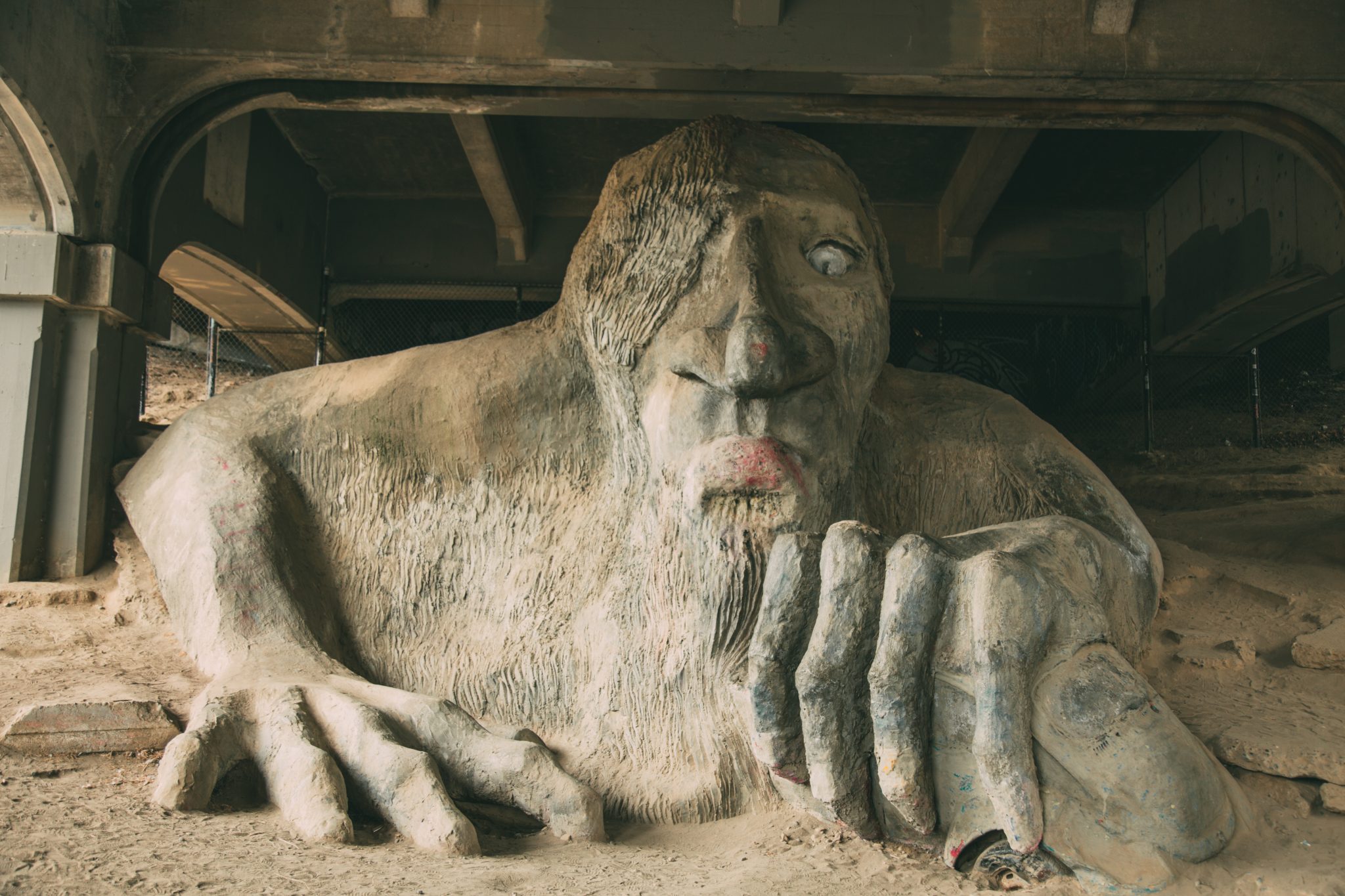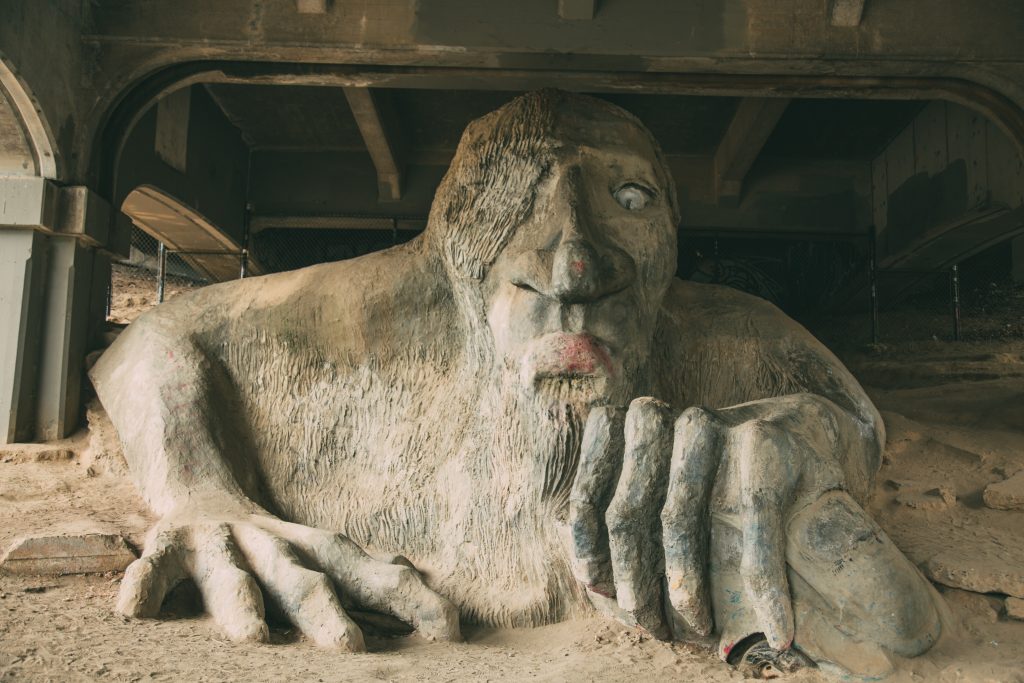 Visit the Ballard Locks – Here you can watch the Salmon climb the fish ladder to spawn. It's a weirdly satisfying thing to watch. (I would get so happy when one made it through!) You can also watch boats as large as 760 feet in length, and as small as a kayak, go through the locks.
Take a Locks Cruise – Another option to experience the locks is to take a Locks Cruise. I REALLY enjoyed this. This cruise offers a great view of Seattle, with lots of fun information…you'll get to go through the Ballard Locks, see the famous Sleepless in Seattle houseboat, and enjoy a couple of hours on the water.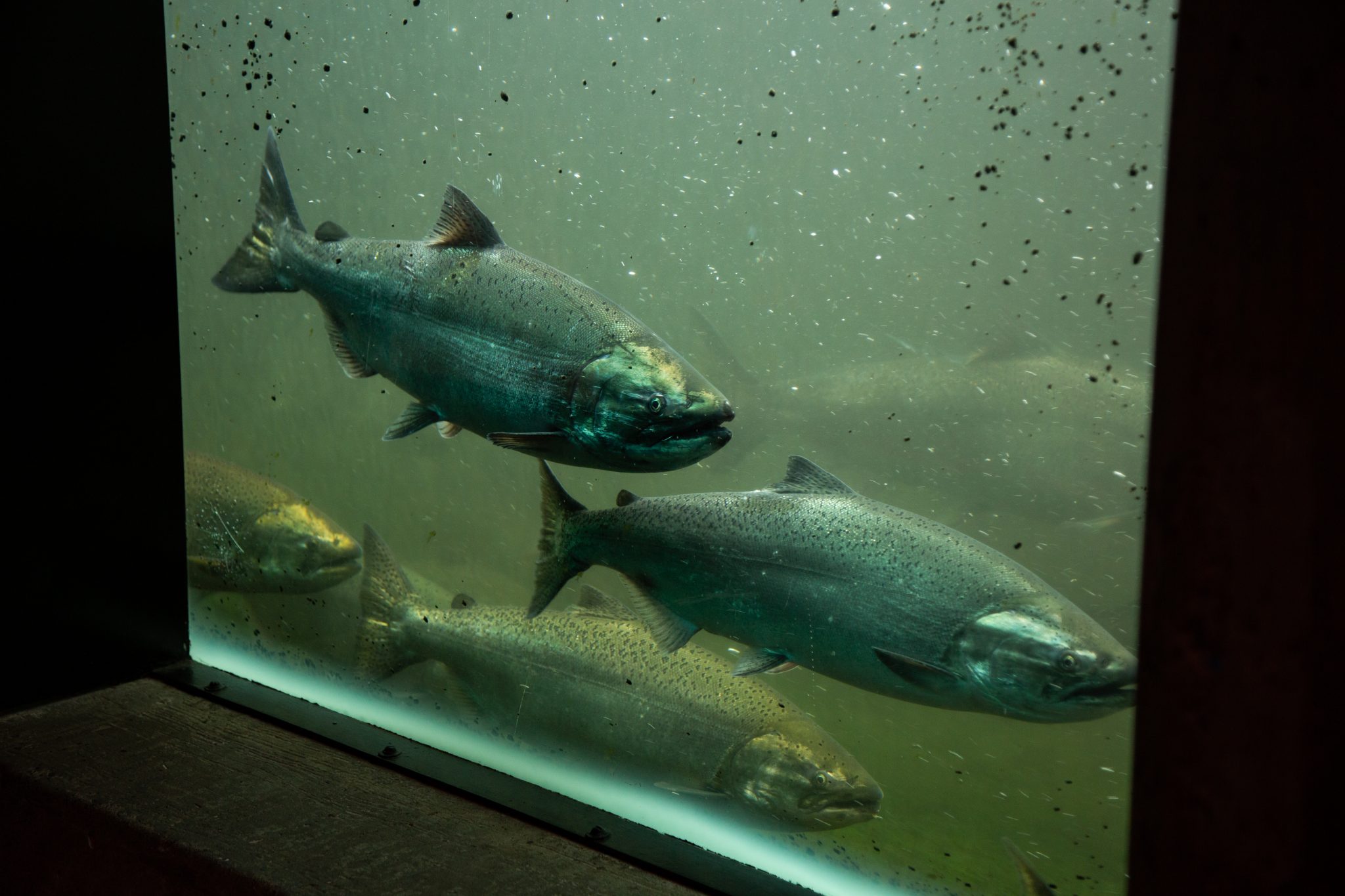 If cities don't interest you OR you have more than 7 days to explore in Washington. I highly recommend making stops at Sol Duc Falls and also Hurricane Ridge on your drive to Seattle. Both are pictured below. This will take about half a day, though.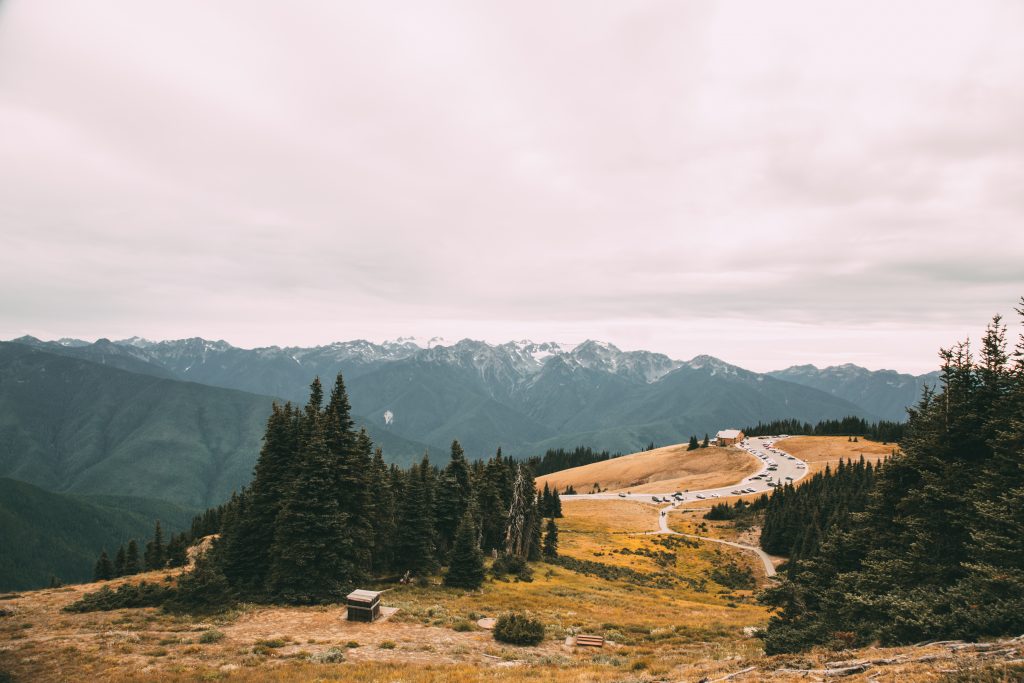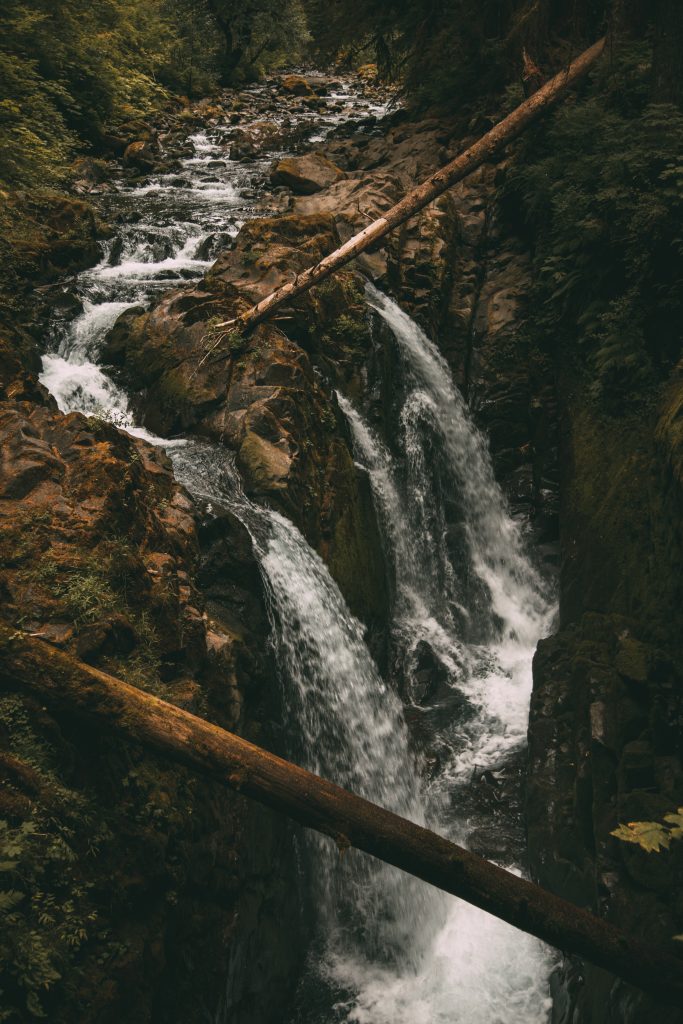 Day 7 – More Seattle/Home
---
Today's exploring in Seattle will depend on how early your flight is. Traffic can get a little dicey, so be sure to allow yourself enough time to get to the airport.
This itinerary is just a taste of Washington! Be sure to come back one day and explore the Northern Part of the state as well! I'm happy to answer any questions anyone has about visiting Washington, and this itinerary, in the comments at the end of the post.
Travel Insurance
---
Squaremouth is the only site that currently lets you filter travel insurance policies for COVID-19 coverage. I, personally, use Squaremouth for finding the best insurance policies for my travels, and I have already used them for my trips this year, including my international trip to Turks and Caicos. Squaremouth is also recommended by Forbes! You can click here to get your free travel insurance quote.