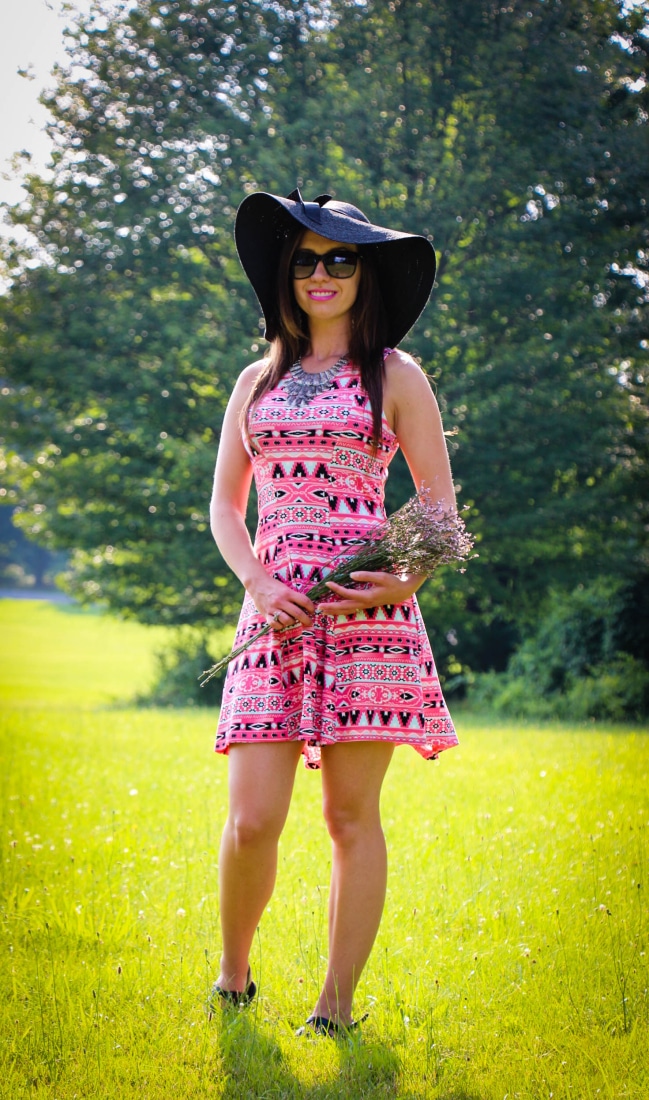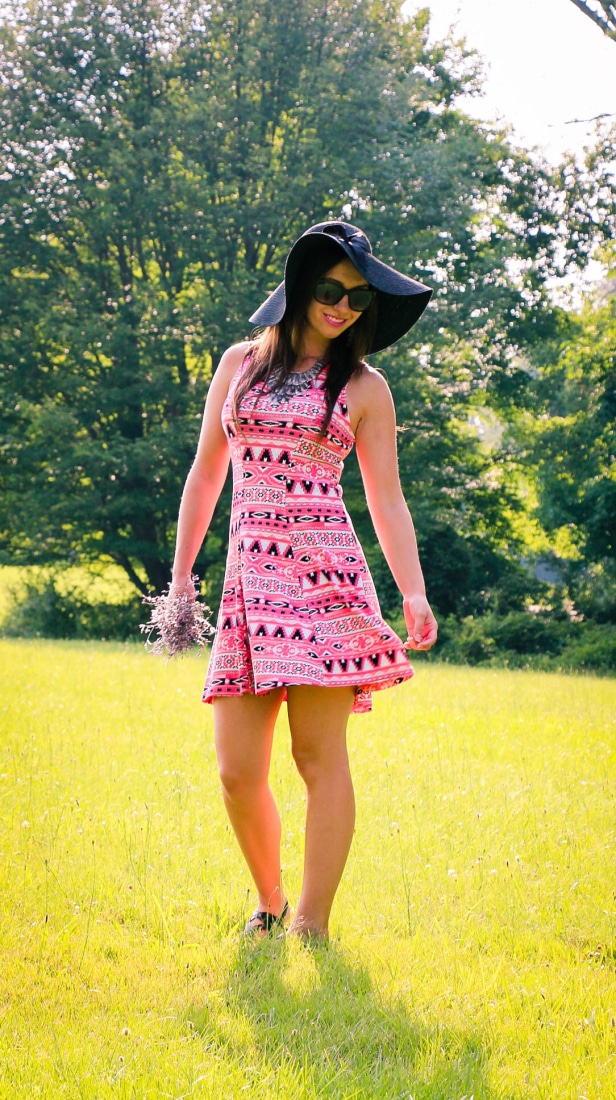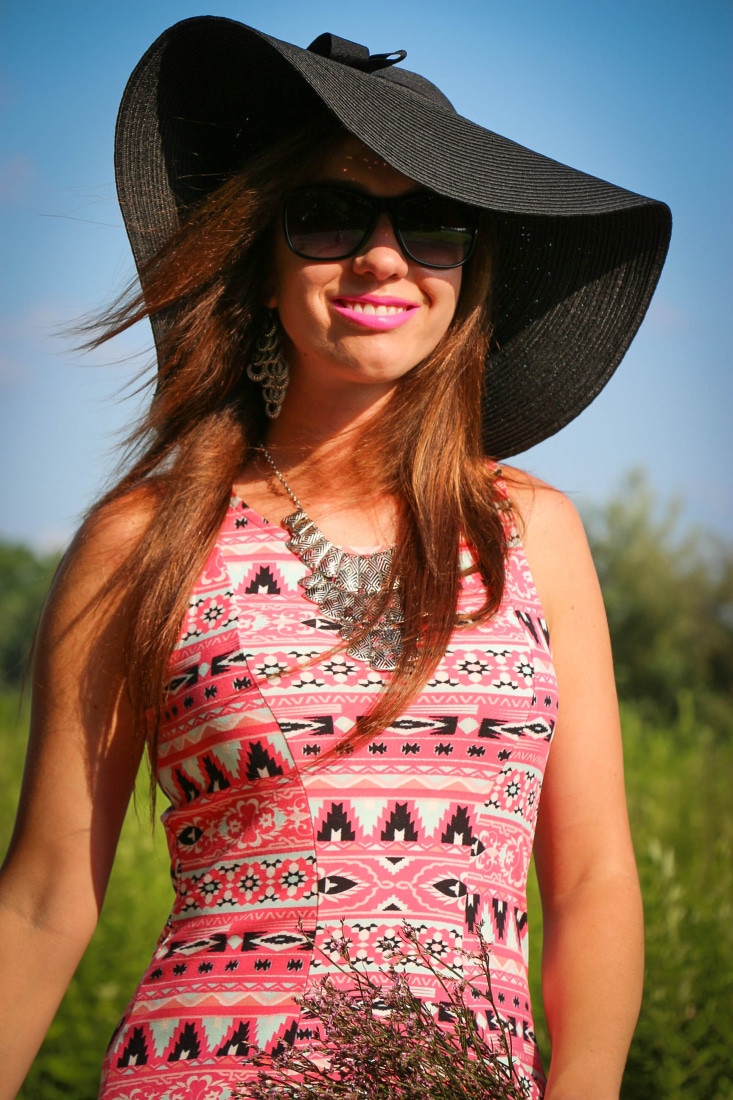 If asked what my favorite color is, I will always say pink. However, I don't actually own all that much for pink clothing…or pink anything, really. I tend to gravitate more toward black clothing. Doesn't exactly make sense, does it?
So, when Hot Kiss Clothing was so kind as to send me this cute, pink (and incredibly soft) sundress… I realized this was something that needed to change – immediately. I started with picking up this hot pink shade of lip gloss, and I think I'm heading in the right direction. I've recently been binge watching Arrow, and Felicity is always wearing the best bright lipsticks…I've been meaning to copy her for quite some time now. Haha. Getting this pink sundress was just the push I needed!
And this Stila Stay All Day Vinyl in Hot Pink is the absolute best. I know I've mentioned my love for Stila Lip Gloss in the past, but it needs to be repeated. This stuff is not the least bit drying, it literally stays on all day, it doesn't end up all over my face, teeth and clothes..and it comes in some really fun colors. Stila also has a lip gloss that is labeled as "Stay All Day" but it doesn't have the "Vinyl" on the end. This is actually a different sort of lip gloss. It's not as shiny and it's rather drying – just something to be aware of. I bought it on accident thinking it was the same. It's fine for the summer, but I find it a bit too drying to use in the winter.
I did still manage to work some black in here. I mean, I have to get as much use out of my sun hats as possible before the snow starts to fly! And with sandals this comfortable, I would be crazy not to wear them. It seriously feels as though I'm walking on air with these. Funny story, I actually had to buy these sandals because as I was walking from my car, my flip flops snapped – leaving me shoe-less before I went in the grocery store. Fortunately, the Famous Footwear next door had these guys in my size, and they were on sale! Phew!
I'm curious, what's your favorite color? And do you actually wear it? Let me know in the comments!
Where to find it:
Dress: c/o Hot Kiss (similar here & here)
Sandals: Famous Footwear
Necklace: Kohls
Hat: Target (similar)
Earrings: old
Lip Gloss: Stila Stay All Day Vinyl in Hot Pink
**Have you entered my Blog Anniversary Giveaway yet?! I'm giving away a $50 ModCloth gift card + 2 hours of personal styling services! Click here to enter!