What I Wore for Fashion Weekend Sydney
My debate for what to wear for Fashion Weekend Sydney was not nearly as intense as my debate for what to wear for NYFW. This was a nice, laid back, fun, shopping event…that I would also get to be sitting for a good portion of…thanks to the runway shows & champagne lounge area. (Click here if you missed my last post on the event.)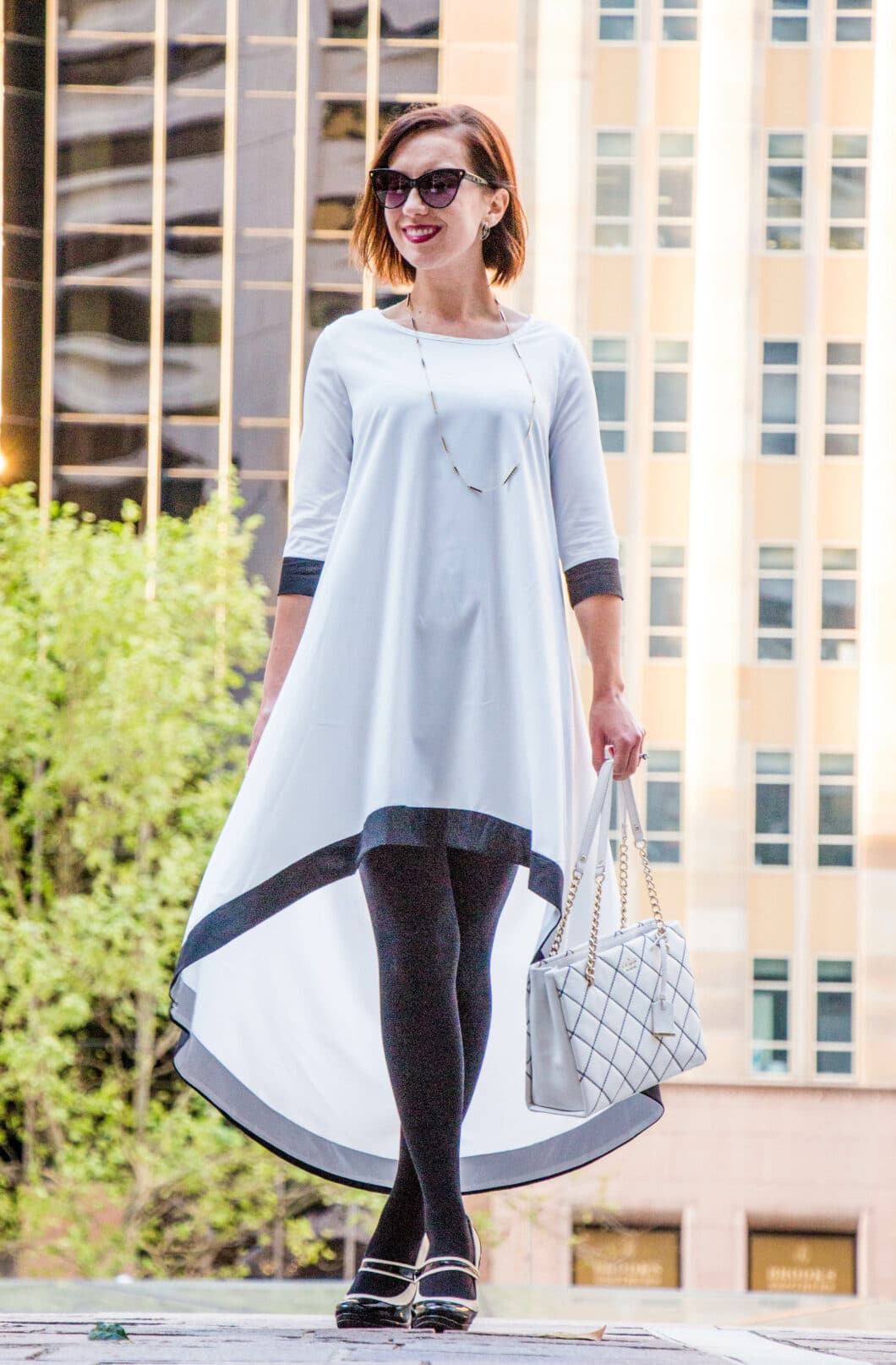 So, I could actually wear heels and not fret…and it was a good reason to break out a new dress from Makemechic that I hadn't had a chance to wear yet (and it's only $16!). However, it was SO incredibly windy the day I attended the event.
And while this dress looks fun when it moves…the wind was strong enough to lift it up at times, so, shorts underneath were a must! Haha. There would be no wardrobe malfunctions this day! It's also a wee bit sheer, so I felt more comfortable wearing shorts and a tank top underneath anyway.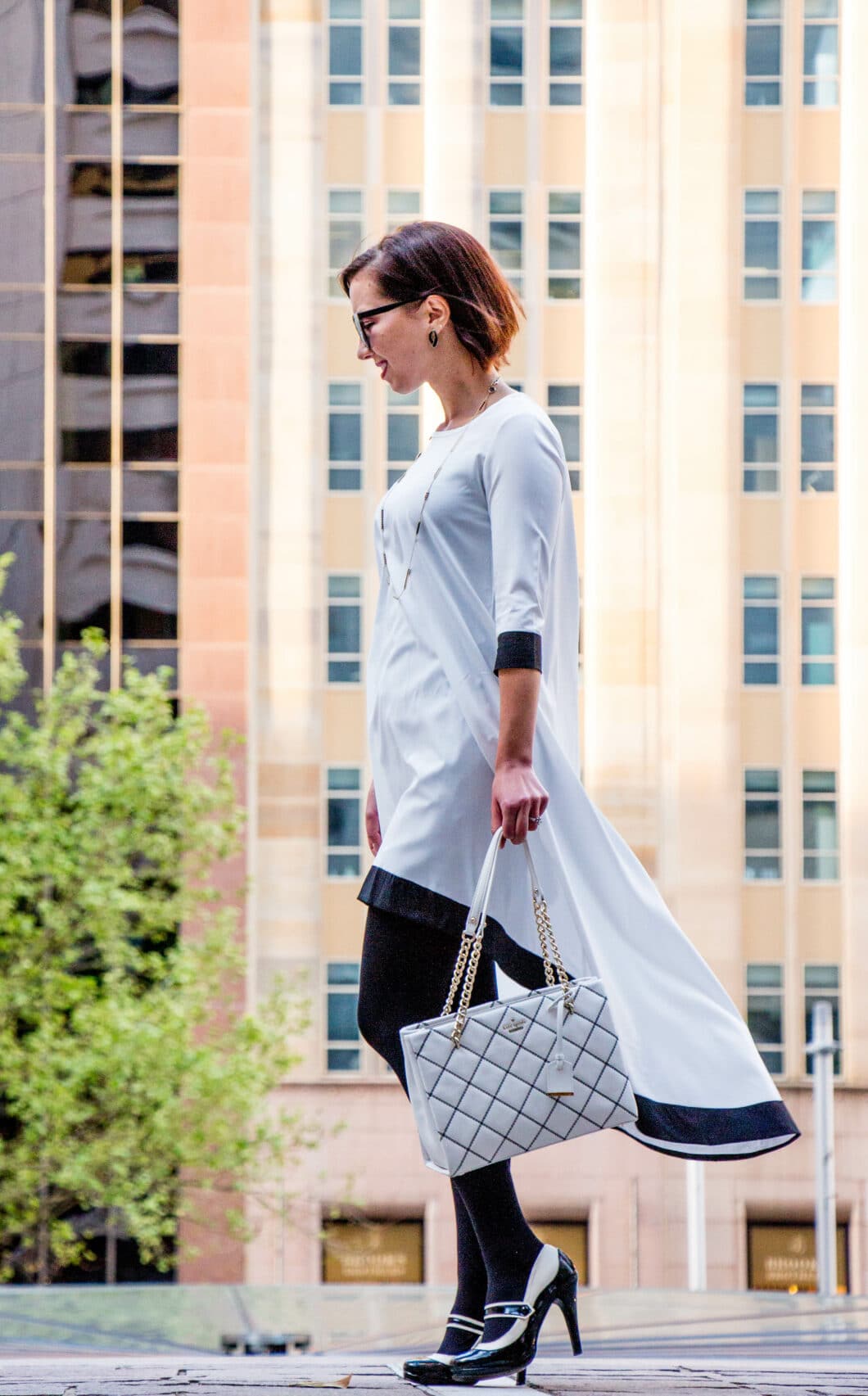 Also, for sizing on this dress…it runs a bit large (due to the fit). Therefore, I sized down to a small, and I'm normally a medium. It fits well everywhere but my arms…where it was pretty tight. My husband said it's probably because I have such big guns (now that I've been back to lifting weights for all of 2 weeks, haha, so probably not). So it runs a bit small through the arms in a small, but I think a medium would've looked too baggy on me. Just something to be aware of.
Oh, and I'd say this outfit matched my fancy new Kate Spade bag pretty well. Haha. Also, a good reason to wear it! I'm really impressed with how clean I have been keeping the inside of this purse.
I only have my wallet, keys, sunglasses and a few lipsticks in it. Which normally, no matter the size of the purse, I'll have receipts for things I'll never return, napkins, a plethora of change, empty powder compacts, random flyers, at least 2 brushes, several different sunscreens, an empty water bottle (if I can fit it), every kind of over the counter medication you can think of and multiple sunglass cases.. basically an incredible amount of junk.
But now, I'm actually excited when I go through security and have to open up my bag…"Look how clean it is! Nothing dangerous in here! You can even see the bottom of it now!" Haha. Ah, organization. Haha.
And again, if you want to check out my post on the Fashion Weekend Sydney event, just click here.
Are you someone who keeps the inside of your purse pretty clean? Or do you keep your entire life in it too? Haha. And does anyone else wear their running shorts under their dresses to avoid wardrobe malfunctions? Let me know in the comments!
Where to find it:
Dress: c/o* Makemechic (Similar here)
Heels: Sold out. (Similar here.)
Purse: Kate Spade
Sunglasses: c/o* Polette
Tights: Old (Similar here.)
*c/o = courtesy of, meaning the company gave me the product to be used on my blog, and I did not pay for it. All opinions are my own, and I am not being compensated for a positive review.