What I Wore for the Marie-France Group VIP Party & Runway Show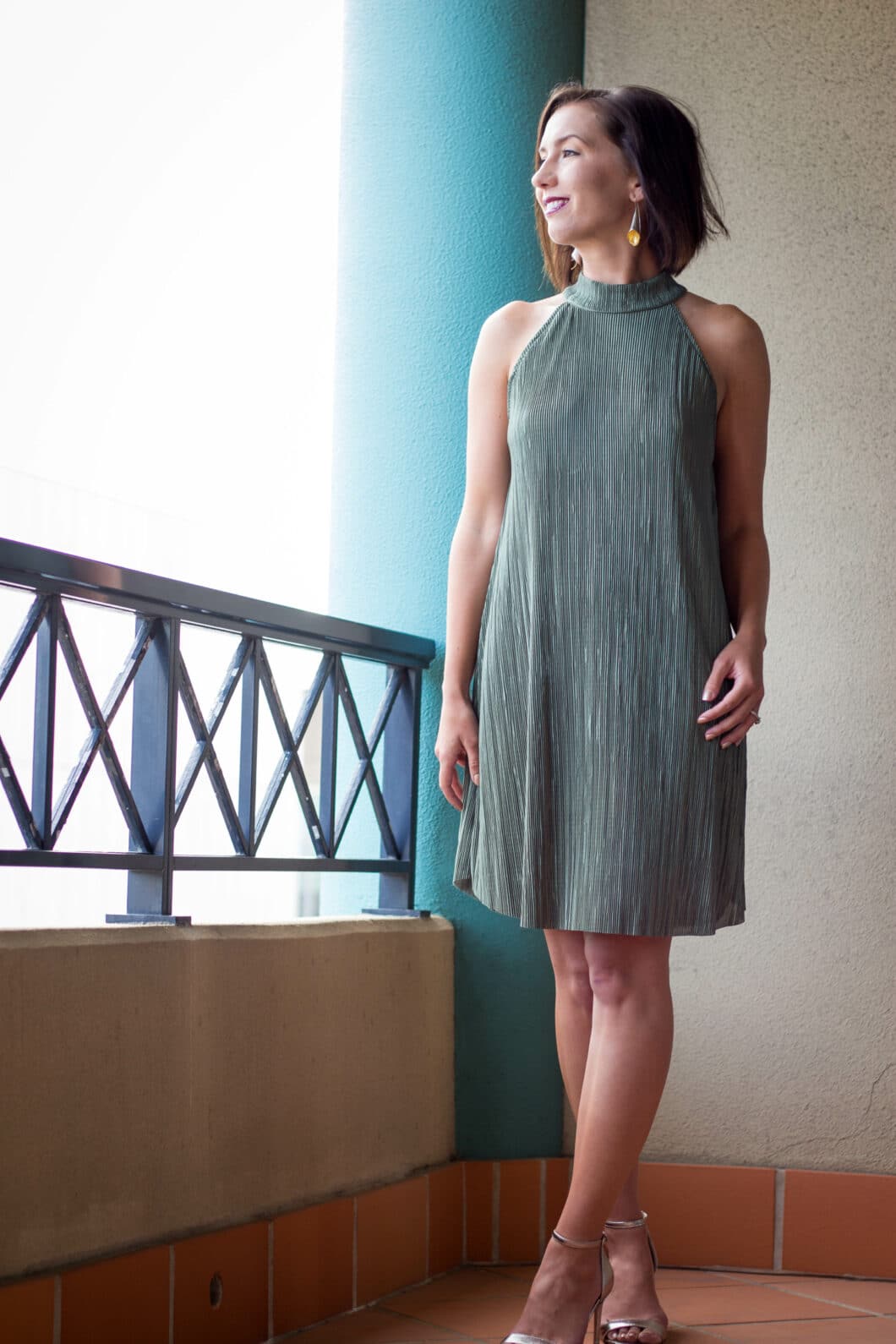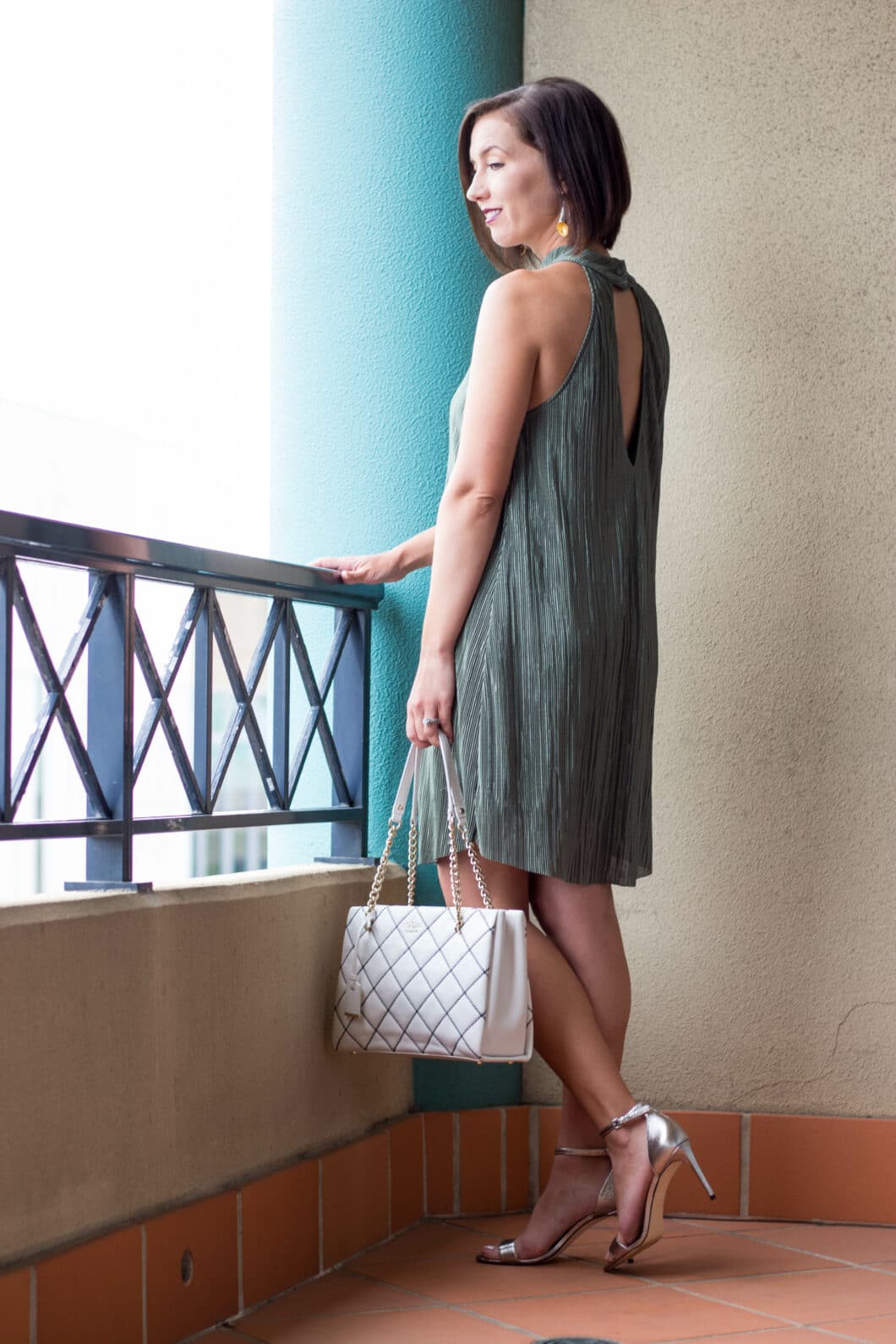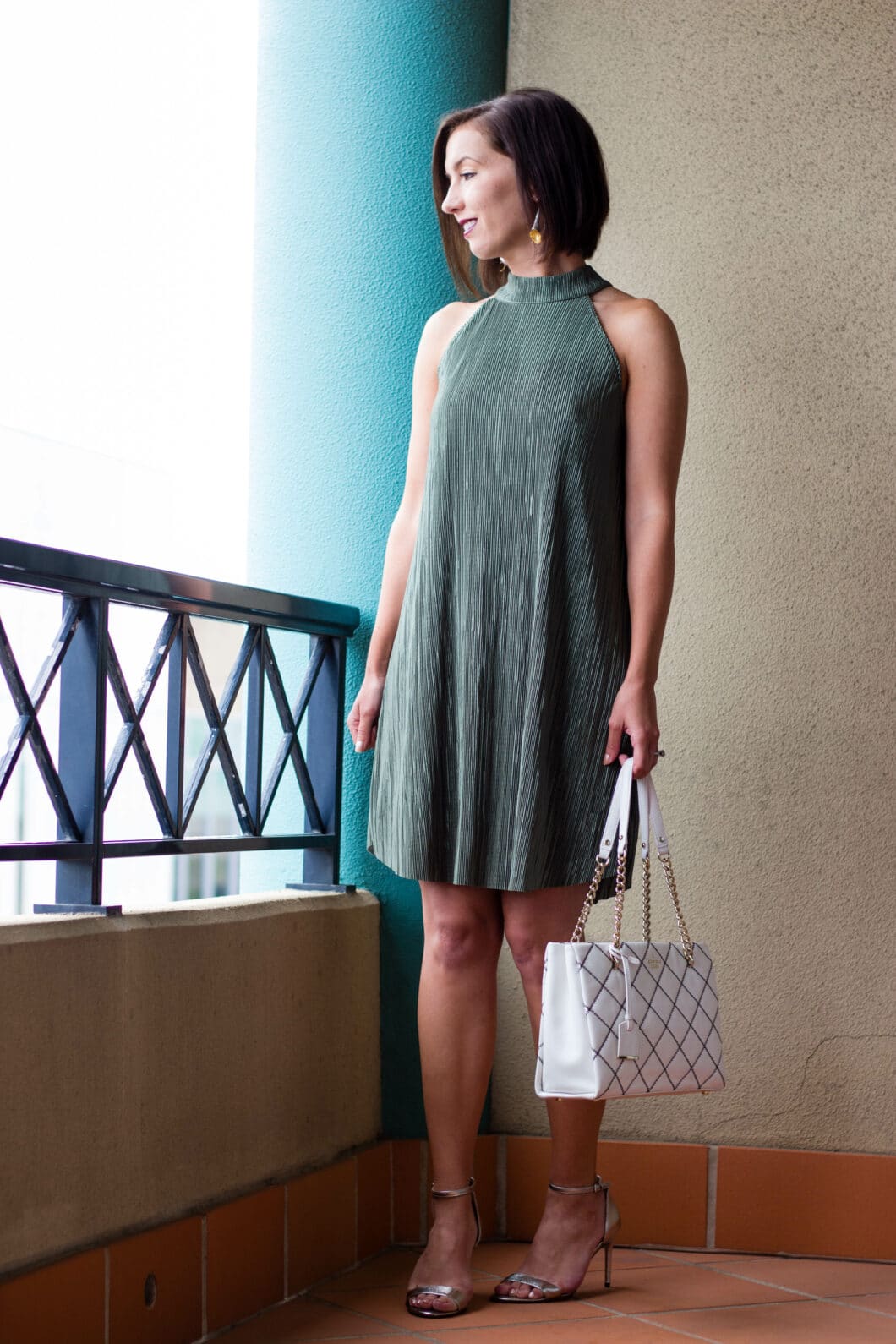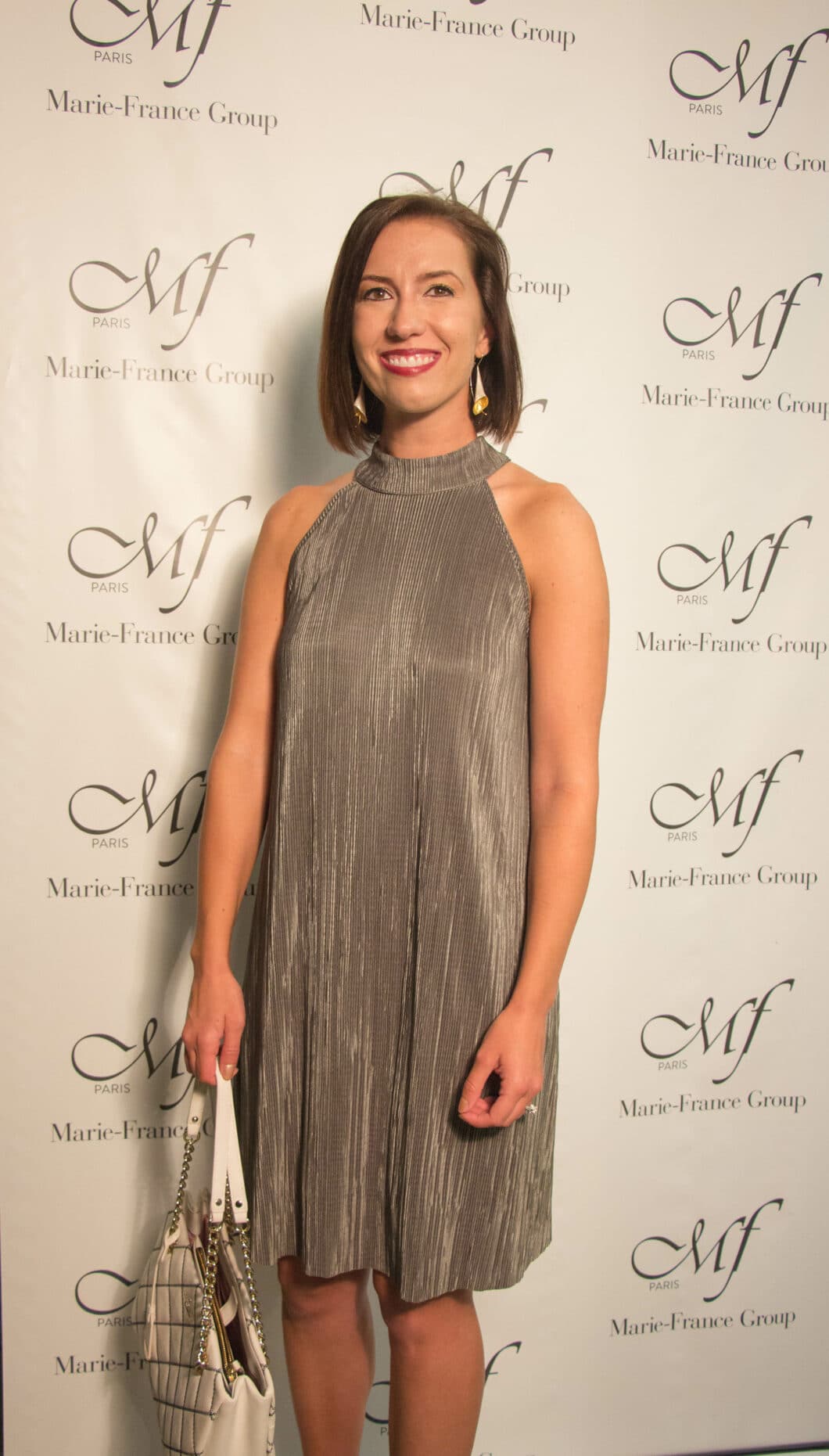 This dress pushed me as far out of my comfort zone as I have ever gone in the style department! I know on the surface it doesn't look all that crazy, but the cut of it posed some interesting issues in the bra department. However, I really do love the cut of this dress. I have never worn anything with quite so open of a back, but it was fun for a change. And it was a special occasion, after all.
I had worn this outfit for the Marie-France Group VIP Party & Runway Show. If you missed that blog post, you can click here. I really felt this dress from Tobi was the perfect dress for the night. It was stylish enough for such a party but not SO over-the-top that all eyes would be on me.
But, like I said, this dress posed some interesting issues with wearing a bra. (If talking about boobs makes you uncomfortable, you'll want to move to the next set of photos and skip this section!) See, the back is JUST low enough that even with a strapless bra pushed way down, you would still see it peeking out. And the sides are cut just right that even with one of those backless bras, you could still see it peeking out too. So, I did something I have never ever done before – I said screw it and didn't wear a bra with this dress!
Now, I know I'm not particularly busty, but I do feel like I have just enough going on up on top that going without a bra could potentially be a dangerous move. So, I tried to mitigate any issues by investing in 1.) reusable pasties 2.) lift tape. I had never used either of these things before, so, I was absolutely terrified they would fall off and cause a rather awkward wardrobe malfunction. Much to my relief, both did exactly what they were supposed to. The pasties made sure it wasn't too obvious I was without a bra, and the lift tape gave me a little bit of support and at the very least, kept things from getting, ah, too out of control. And neither one of these items moved a bit during the night. They weren't the least bit uncomfortable either.
I don't know if I'll be making a habit of this, as I very much like wearing bras in public. But hey, it's fun to take some risks now and again!
I had to show off just how cute my husband looked for the night too! Doesn't he look snazzy? I really liked that he finally got to make it into a nontravel post!
Have you ever worn a dress that you couldn't wear a bra with…or one that pushed you out of your comfort zone? How did you make it work? Let me know in the comments!
Dress: c/o* Tobi (Sorry, it's currently sold out. But this dress is similar, and so is this one.)
Heels: Nine West (This color is on sale!)
Purse: Kate Spade
Earrings: Etsy
*c/o = courtesy of, meaning the company gave me the product to be used on my blog, and I did not pay for it. All opinions are my own, and I am not being compensated for a positive review.