When Christmas Comes Early…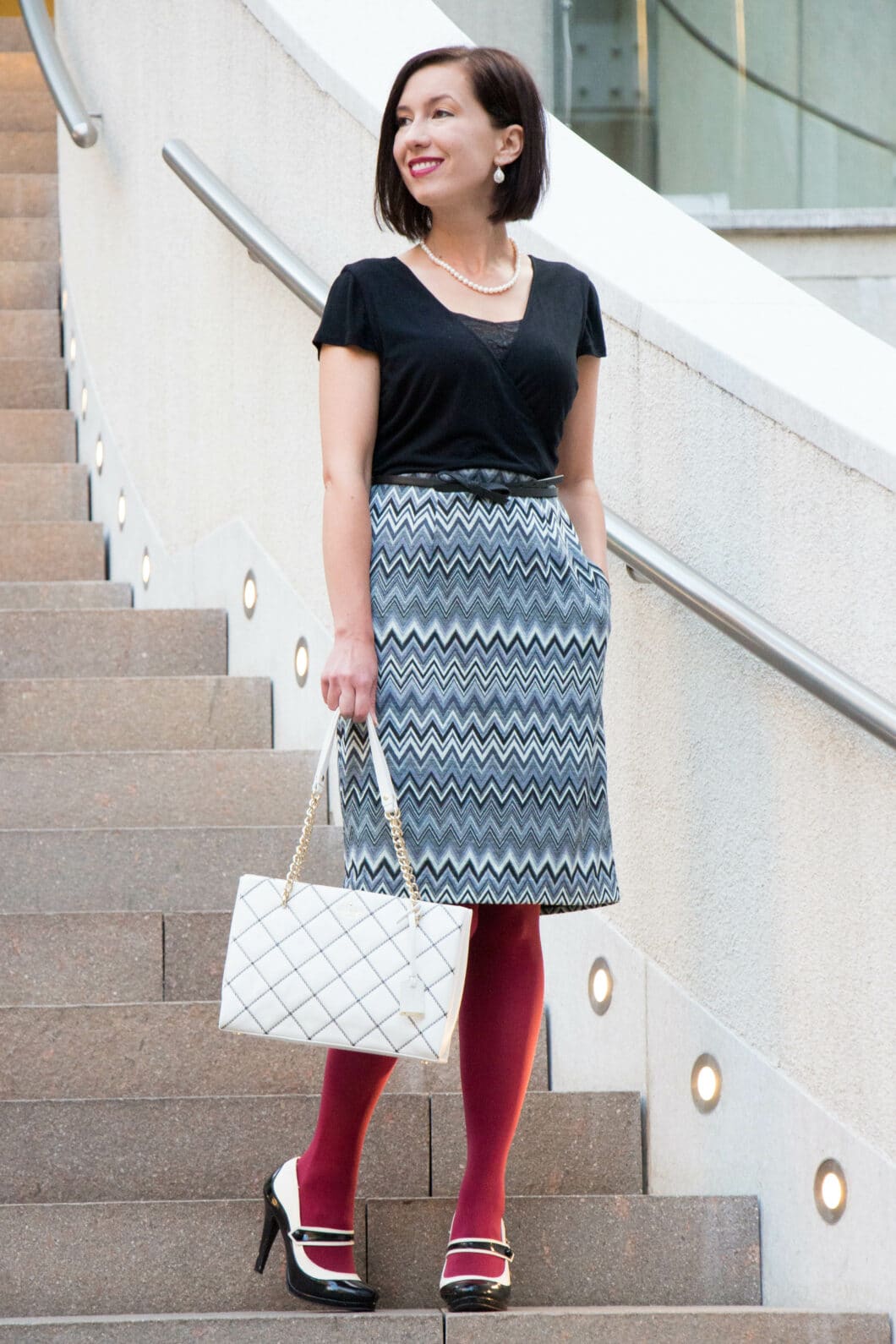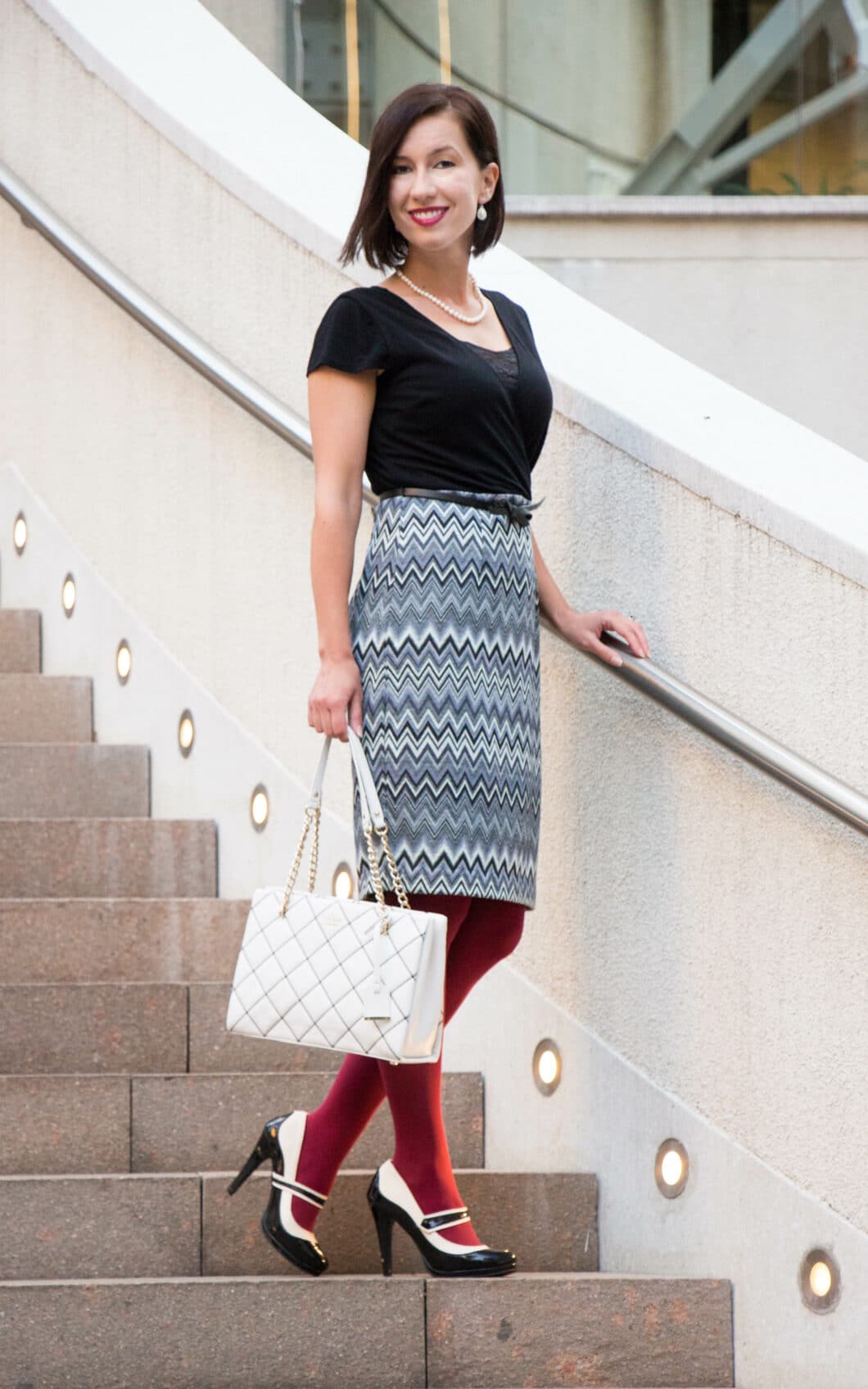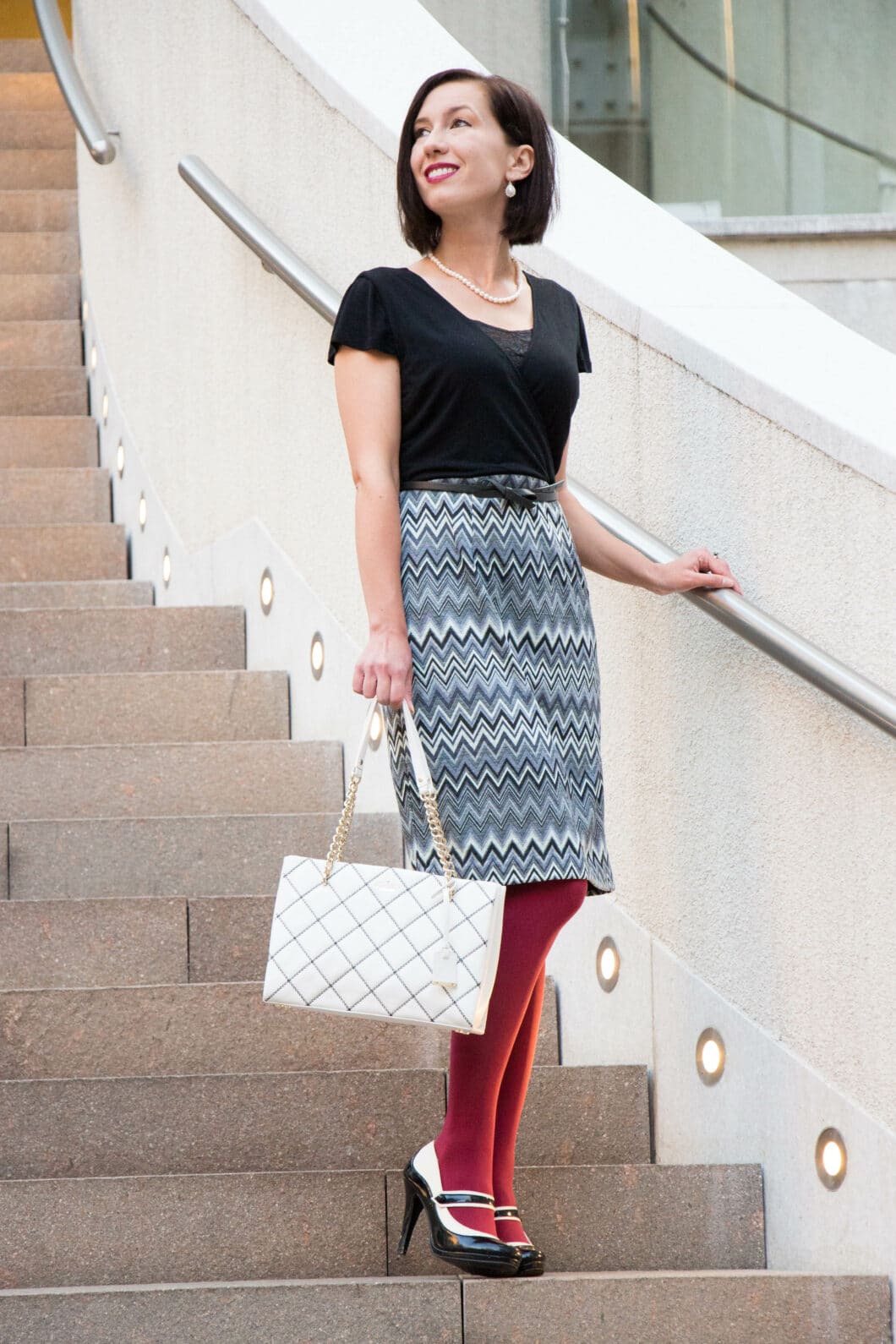 This past week has been interesting…to say the least. And more than enough random things have been getting mixed up or broken. You know the washing machine incident from my last post…and now my trusty cream-colored, leather purse, I've had for ages, finally broke (to name a couple of this week's random mishaps). One of the straps disconnected itself…and went to purse heaven. I had been hoping it would make it until Christmas because my Christmas/birthday present from my husband was going to be a new, fancy-schmancy purse.
Side note – a lot of people with December birthdays complain about having their big day too close to Christmas…but I kind of like it! December is just one big joyous event then! Plus, if you're an introvert and being the center of attention is your most uncomfortable nightmare…then having Christmas as a distraction from your birthday is a bit of a blessing in disguise! And it makes it easy for gift shopping! I even have a wedding anniversary nice and close to Christmas, haha. So, my husband and I can really get all this celebrating and gift-giving stuff done at once!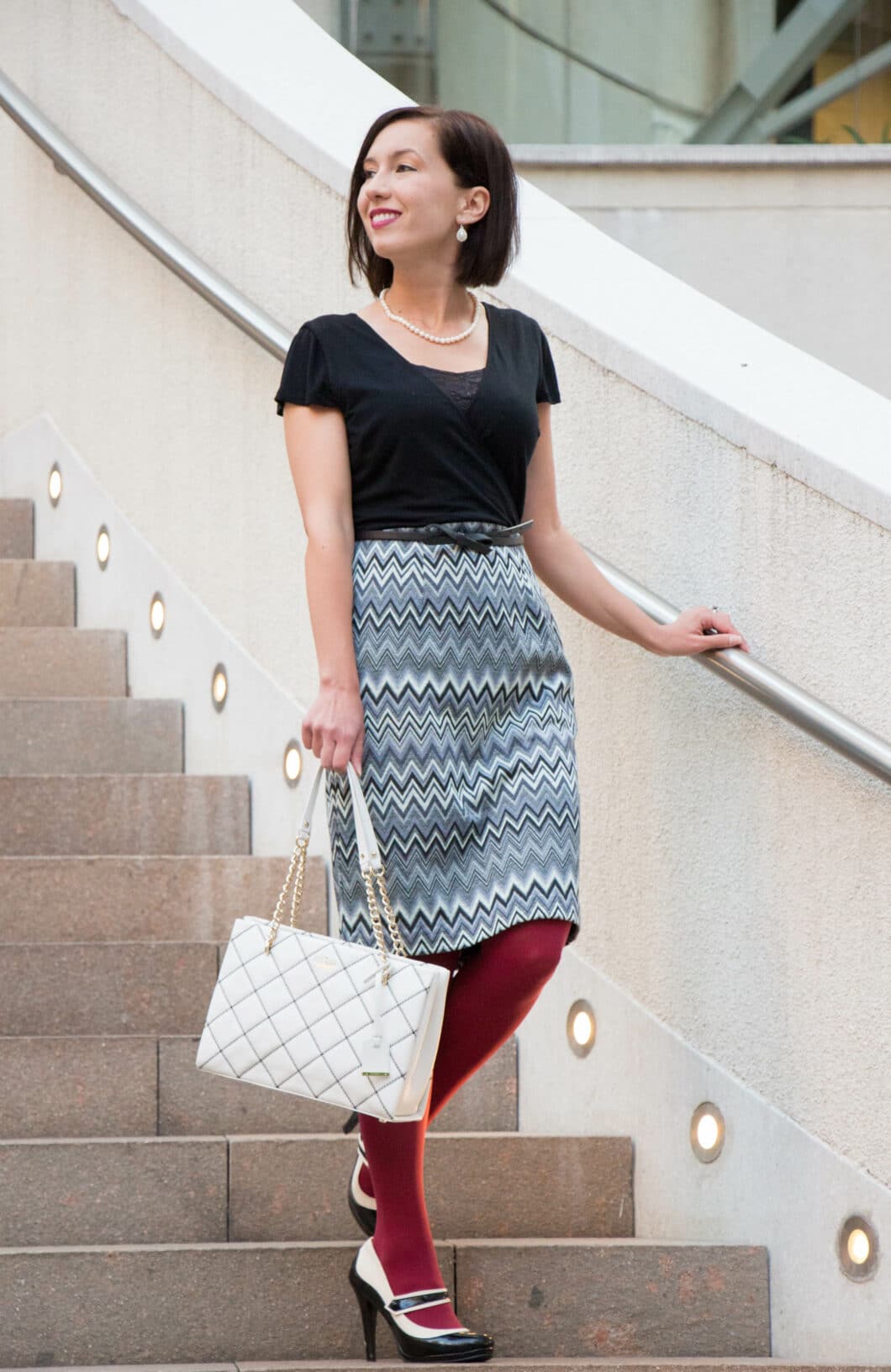 Anywho, as I'm sure you have noticed, Christmas/my birthday/anniversary (and Valentine's Day/next year's Christmas too probably, haha) came early! I've been ogling Kate Spade bags for a long time and researching which one I would want if I ever purchased one. But when the time came…all my careful research and decisions had gone right out the door once I saw this Kate Spade purse! My husband was actually the one who brought it to my attention…he was worried the one I had picked out was going to be too small for me to carry all my random crap around…and thus the world would spiral into chaos. Haha.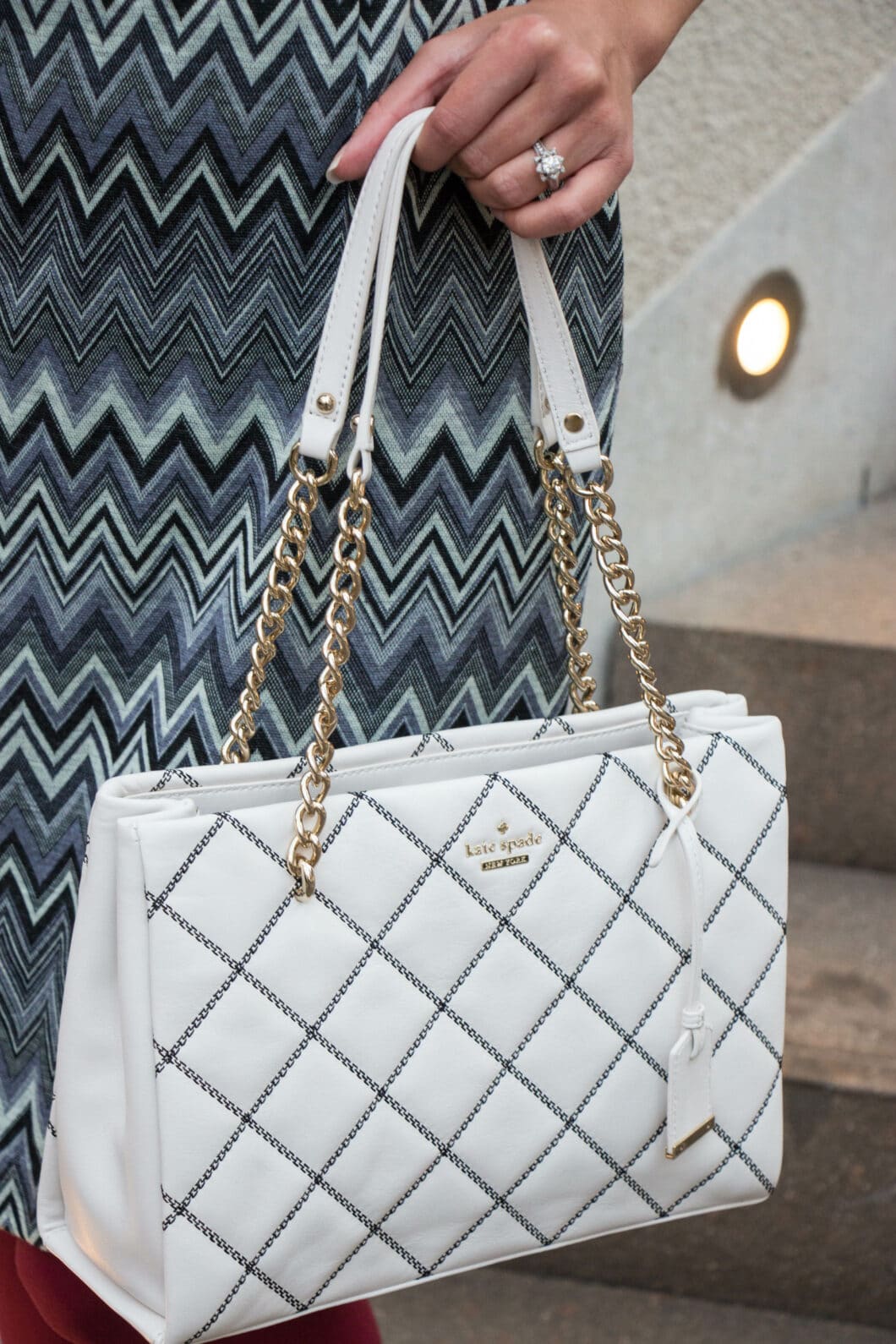 I was a bit afraid to use it at first. I just kind of stared at it for a while. But I got over that pretty quickly, and now I use it all the time! I seriously use it even when I just go to the grocery store in a T-shirt and jeans, haha. And I'm taking what I learned in Japan and not letting this baby touch the floor…it sits on my lap or gets its own chair, haha. I really miss purse bins/bags!
So, a big thank you to my hubby for giving me my Christmas/birthday present a bit early! 🙂
Also, if anyone is wondering, my washing machine woes have also been fixed, and my apartment is no longer flooding! 🙂 Yay for dry floors and clean clothes again!
Has anyone else ever gotten their Christmas/birthday present way early? And does anyone else have all those fun dates so close together? Haha. Let me know in the comments!
Purse: Kate Spade Emerson Place Phoebe Tote Bag (Similar here. Also availble in all black or pink or guava.)
Dress: c/o* ModCloth
Belt: Old (Similar here.)
Heels: Similar here
Tights: Similar here

*c/o = courtesy of, meaning the company gave me the product to be used on my blog, and I did not pay for it. All opinions are my own, and I am not being compensated for a positive review.