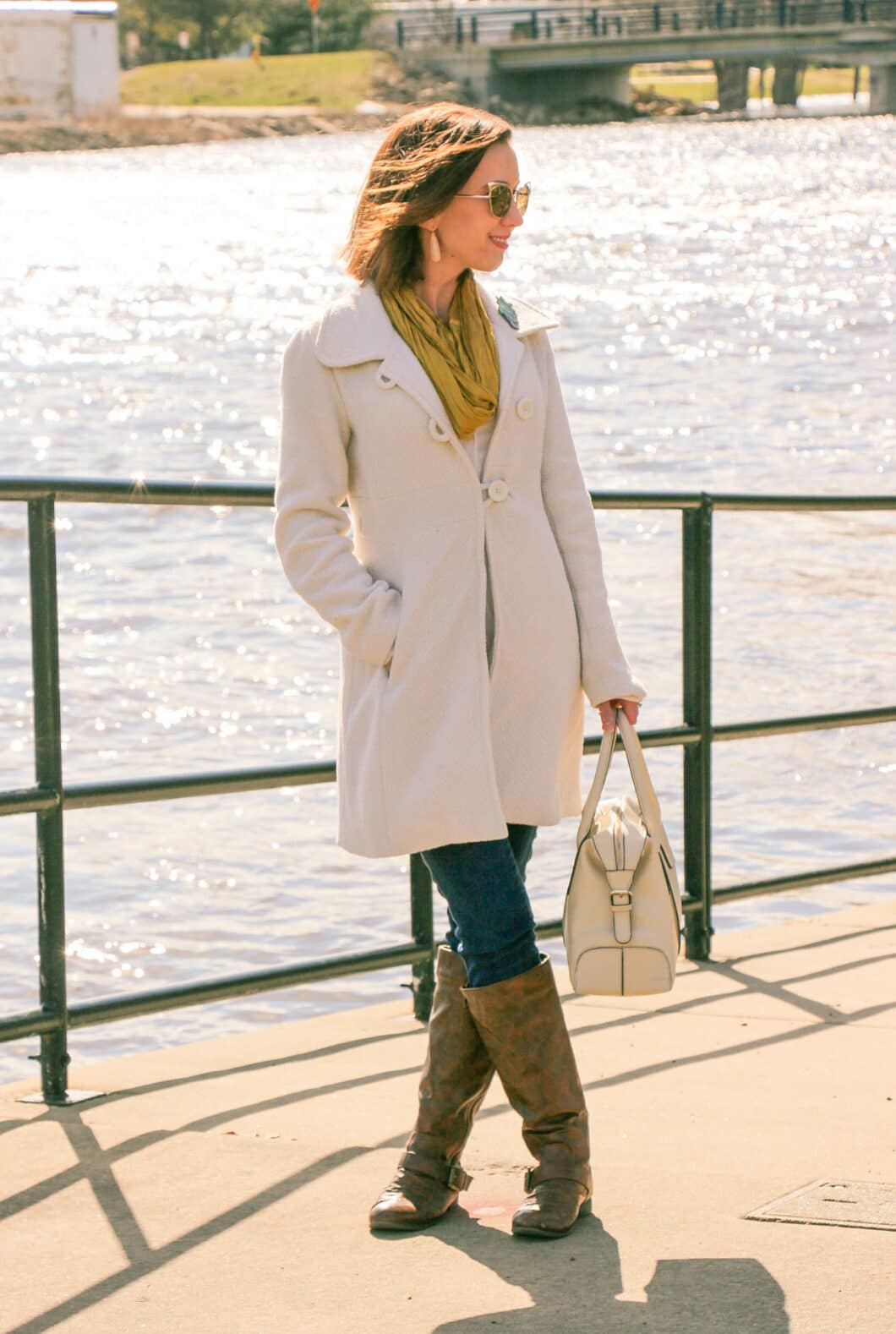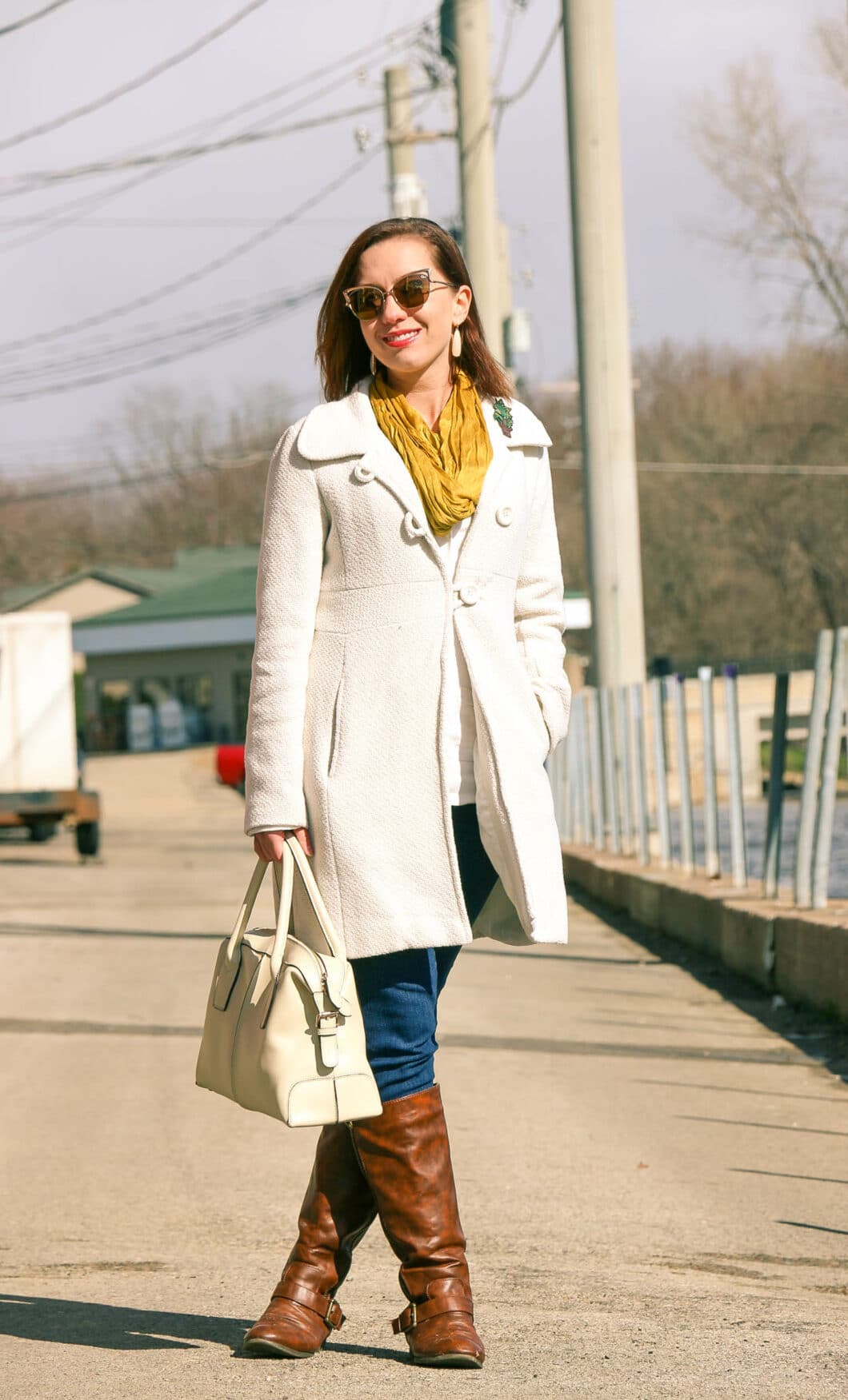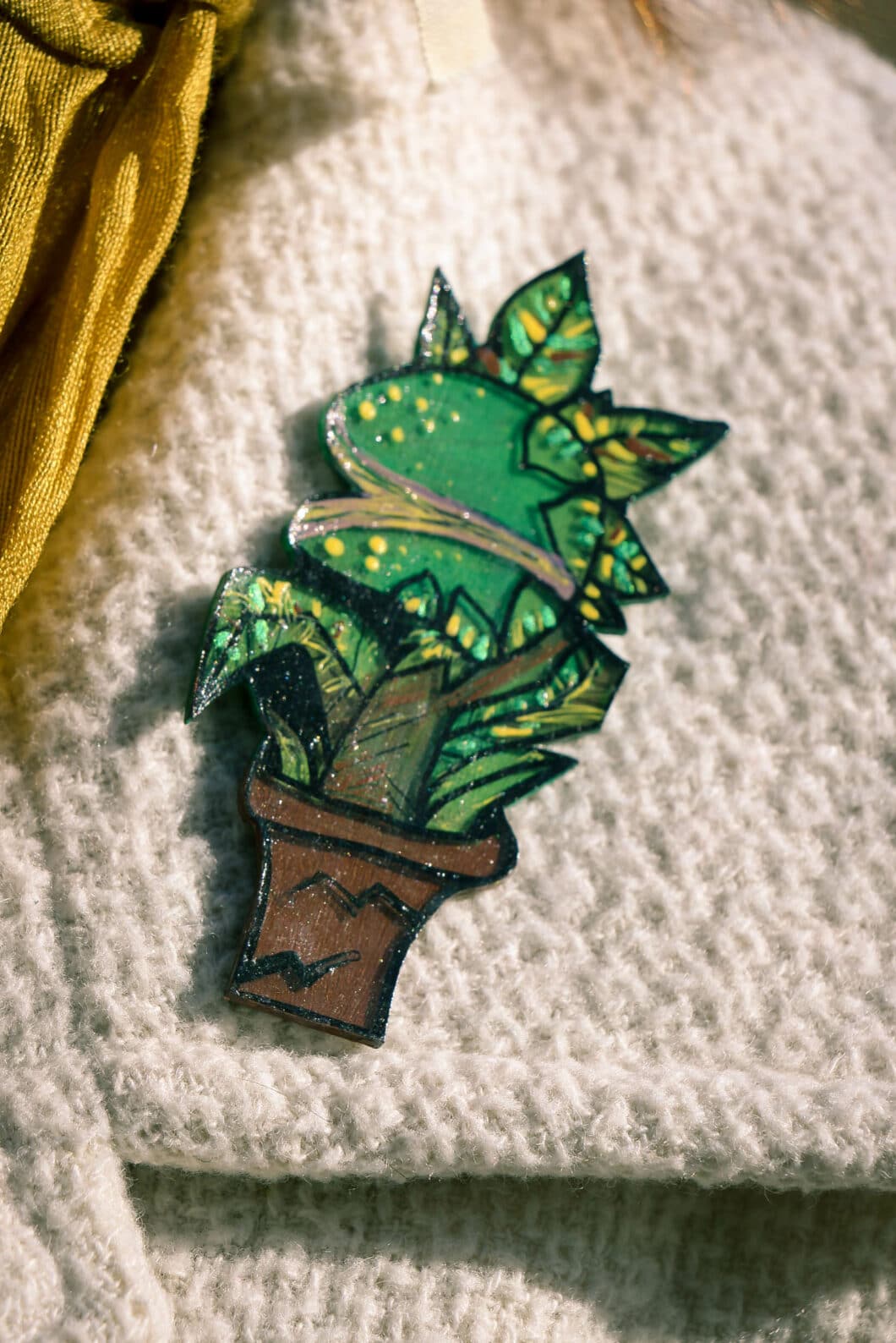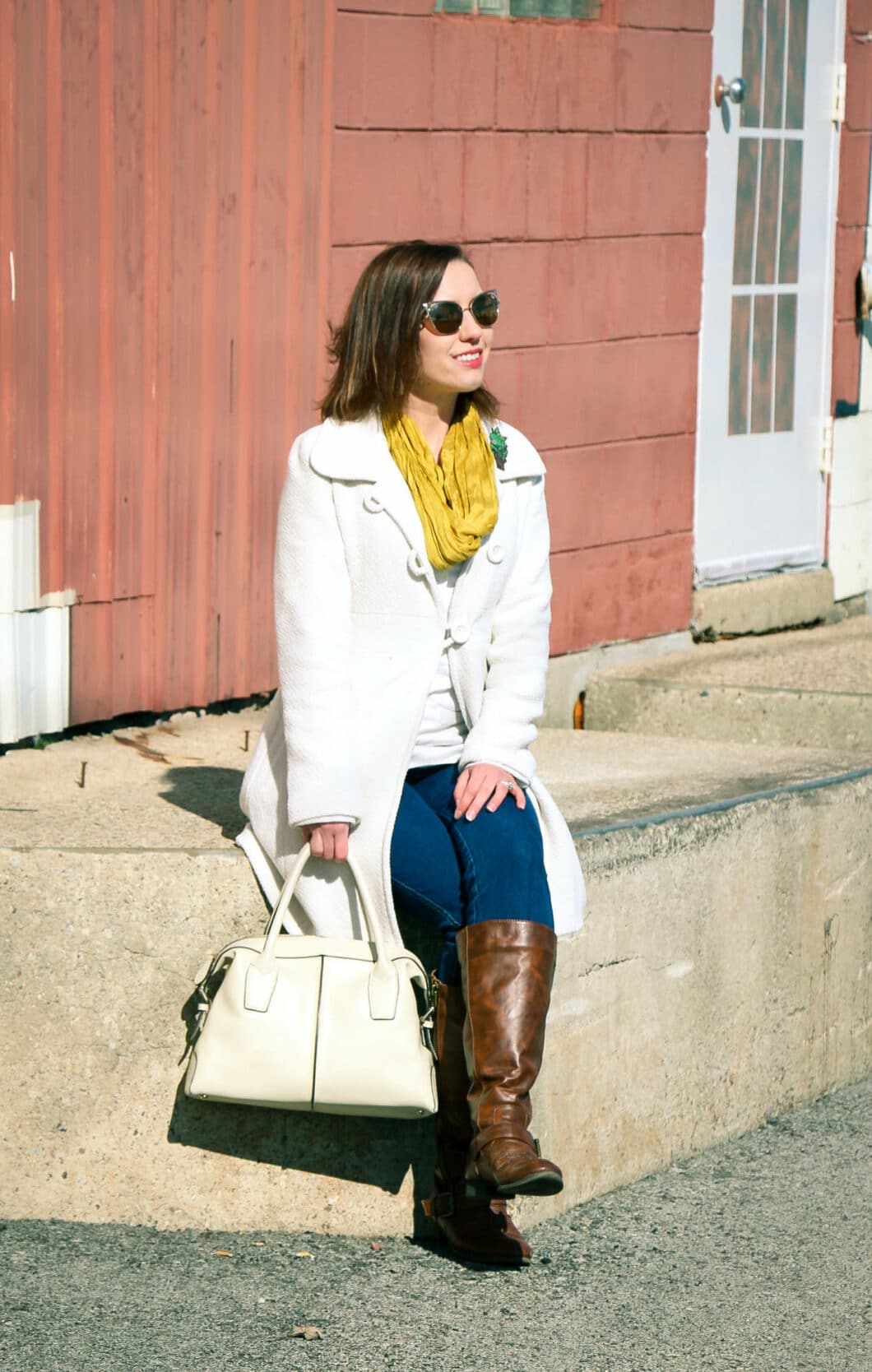 Shop the look:


How do you like my spring outfit? Doesn't it make you think of flowers and lovely warm weather? Haha. Ugh. I know it's getting to the point of annoying how often I complain about the weather here, but Mother Nature has seriously lost her marbles lately. 15 minutes before I took these photos, it was honestly snowing so hard I couldn't see out the restaurant window. And then it was sunny (and super windy and cold, though). And then I got in my car and it was snowing again. Blergh. And it did this ALL day. You have to love Wisconsin springs. I also know I had said we were supposed to be moving out of Wisconsin by now, but while nothing is set in stone, it's looking like we'll be here for another month. So, just as the weather will be getting nice and warm here, we'll probably be leaving (to who knows where..wherever my husband's company sends him). But that's the way it goes…you just have roll with the changes.
And granted, this is not the most exciting outfit, but it is what I've been donning lately with this unpleasant weather (this coat and these boots have been my go-to "spring" uniform since high school, haha). And it's also a good excuse to focus on some of my fun accessories…which can take an otherwise boring outfit and give it a little extra oomph! First up, my sunglasses are my absolute favorite sunglass purchase of all time. I would like all the Quay sunglasses now, please. They are all so unique, and I personally think they look like designer glasses that folks spend hundreds of dollars on…but Quay usually will cost $50 or less. (My kind of sunglass prices!)
But here is something that's a little spring-like…my new phone case! I have been waiting patiently for over a month to show my awesome new phone case from ModCloth off to you guys. I wanted to make sure it was actually a quality purchase before I showed it off (it was only $15). And I can say that it has done a fabulous job of protecting my phone. Not that I've done anything too extreme with it, though! I haven't been throwing it against a wall or anything..just your average dropping it on the floor and having to survive the black hole that is my purse.
Anywho, the reason I love this phone case so much is that these are actually real pressed flowers! How cool is that? So, every phone case that is ordered is a little bit different and totally unique. I love it!
And while we're on the subject of phones, my husband had surprised me with the R2D2 battery pack from my Star Wars wishlist! What a sweetheart! 🙂 (I'm going to have to start doing wishlist posts more often! Haha.) And I must say, R2D2 has been coming in handy lately. It's nice to not have to try and find an outlet when I'm out and about and my phone is dying.
Does anyone else have a fun phone case? And what are some of your favorite accessories to spruce up a plain outfit? Let me know in the comments!
Where to find it:
Phone Case: ModCloth (Sold out. Similar options here.)
Phone Charger: ModCloth (Sold out. Similar here.)
Coat: Old (Similar here & here)
Jeans: H&M
Boots: Old (Similar here)
Scarf: Old (Similar here)
Earrings: Target
Brooch: JollyHollieDay
Sunglasses: Quay
Purse: c/o* IfChic (No longer available. Similar here.)


*c/o = courtesy of, meaning the company gave me the product to be used on my blog, and I did not pay for it. All opinions are my own, and I am not being compensated for a positive review.