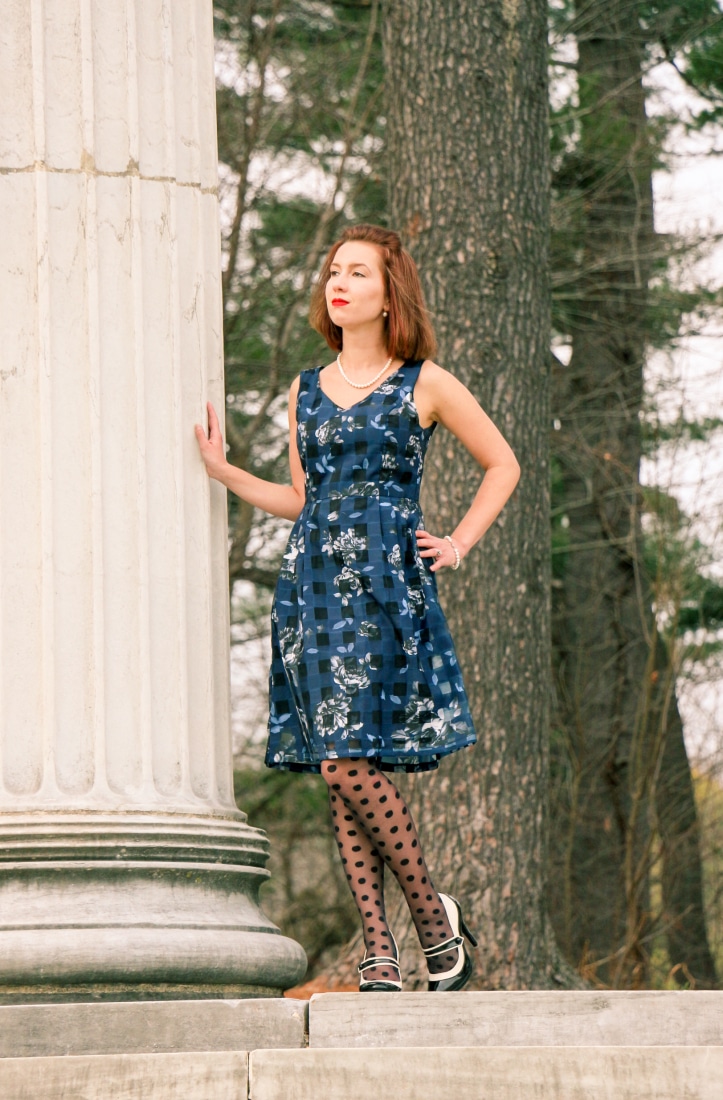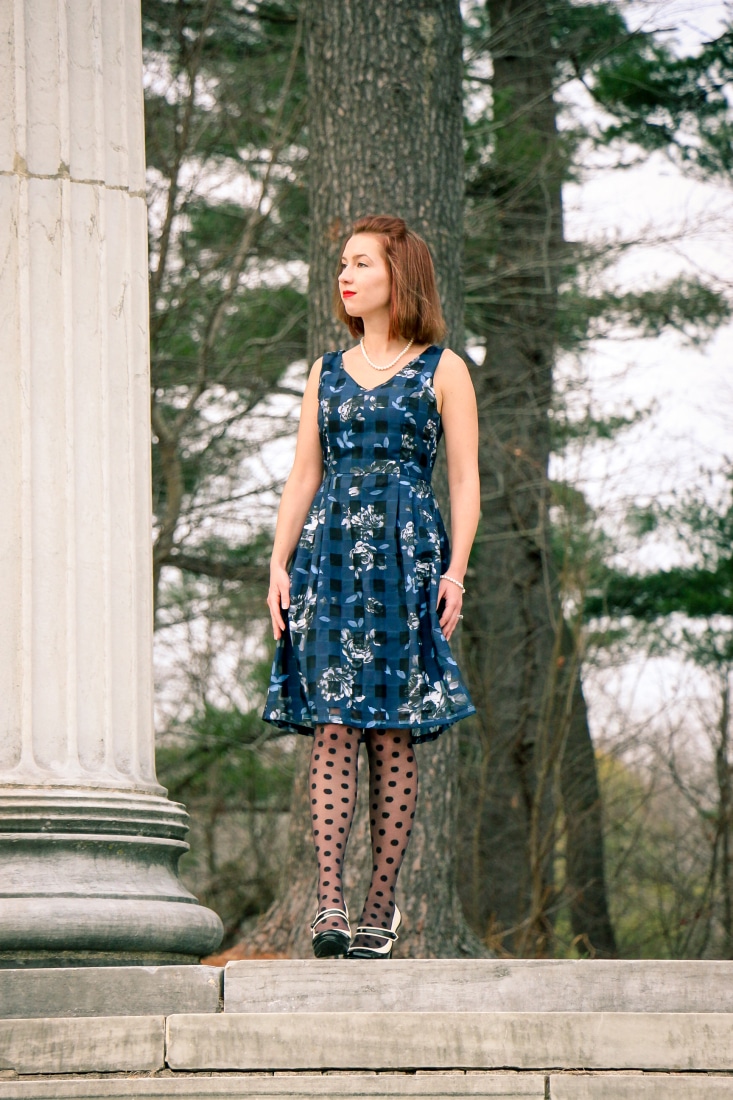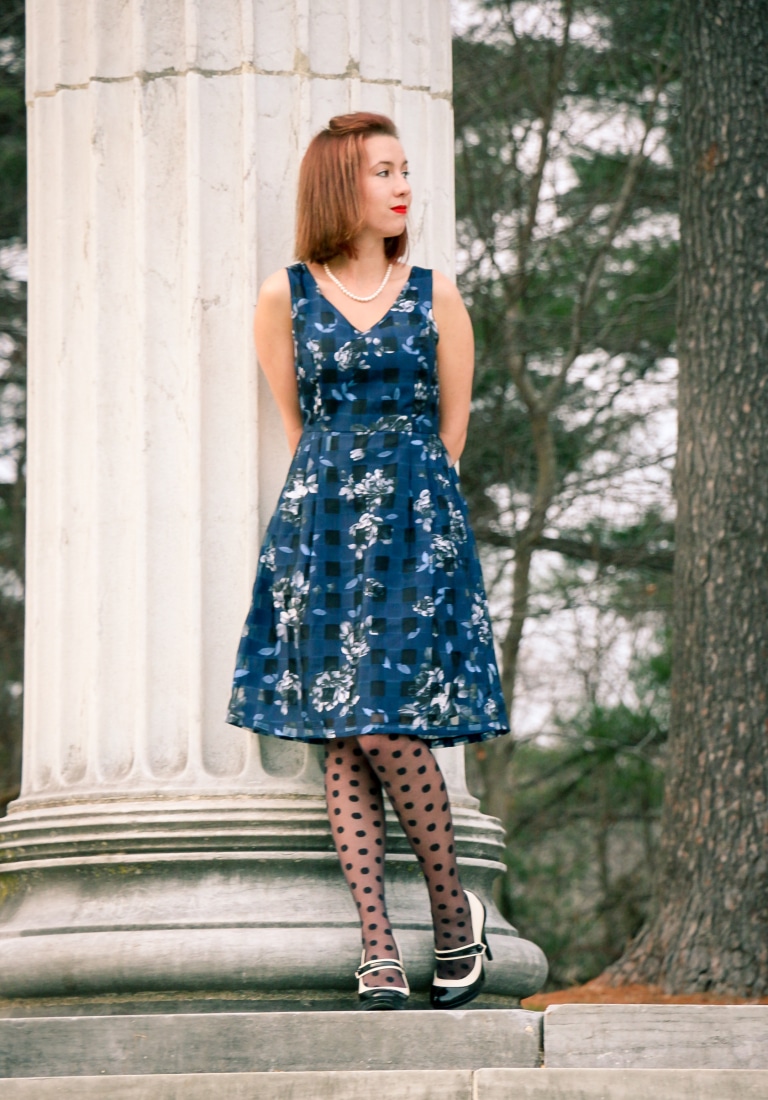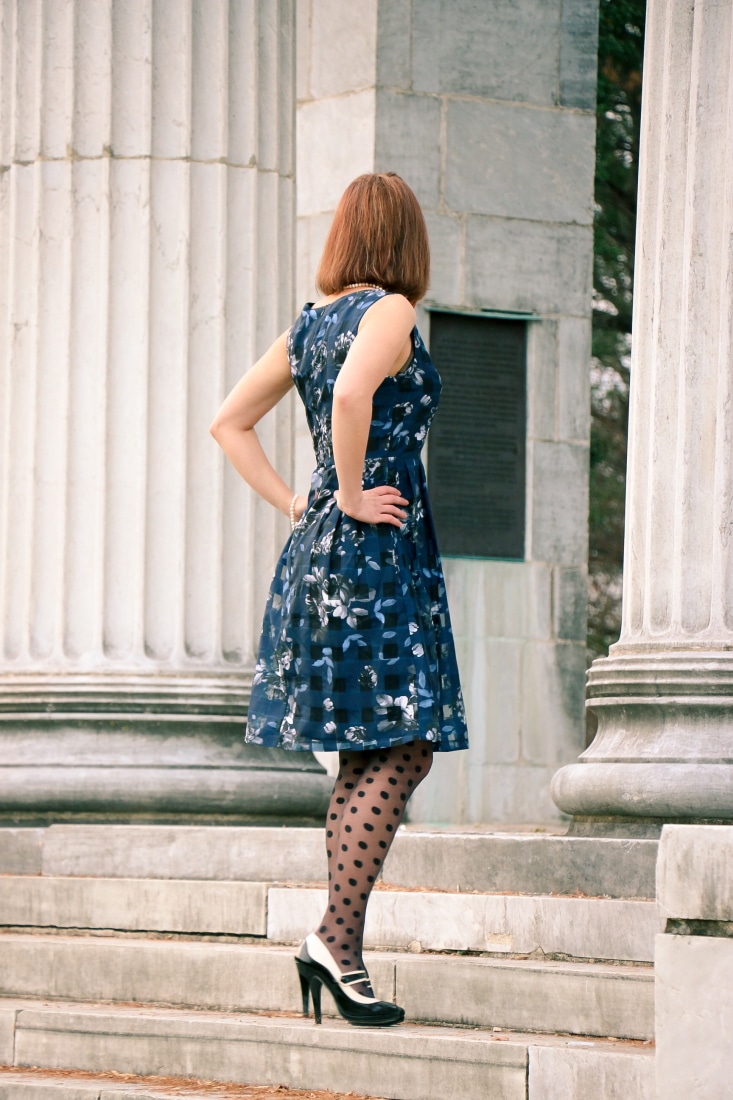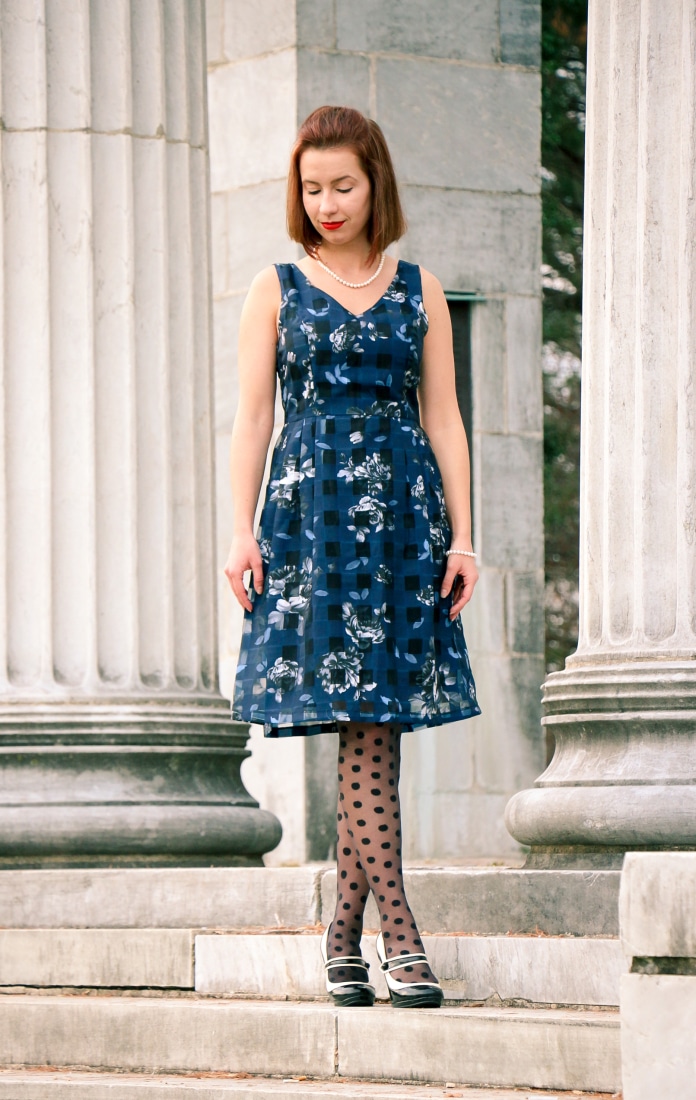 Yay! I'm another year older. Haha. My birthday was actually yesterday, and it was not a terribly exciting day. (I spent it packing and doing laundry – how fun, right? Haha.) But I did have all weekend long to celebrate, and had an awesome time in the city with my husband and friends! (If you missed my last post on my adventures in Manhattan this weekend, click here.)
These photos were taken on Sunday with my husband for our last outfit photo shoot in Princeton. This was the first place I came to do photos back in March when I first came to Princeton. I love these columns that overlook the Princeton battlefield. I had not previously lived in a city with this much history, and this was the first place I had wanted to see when we had moved here.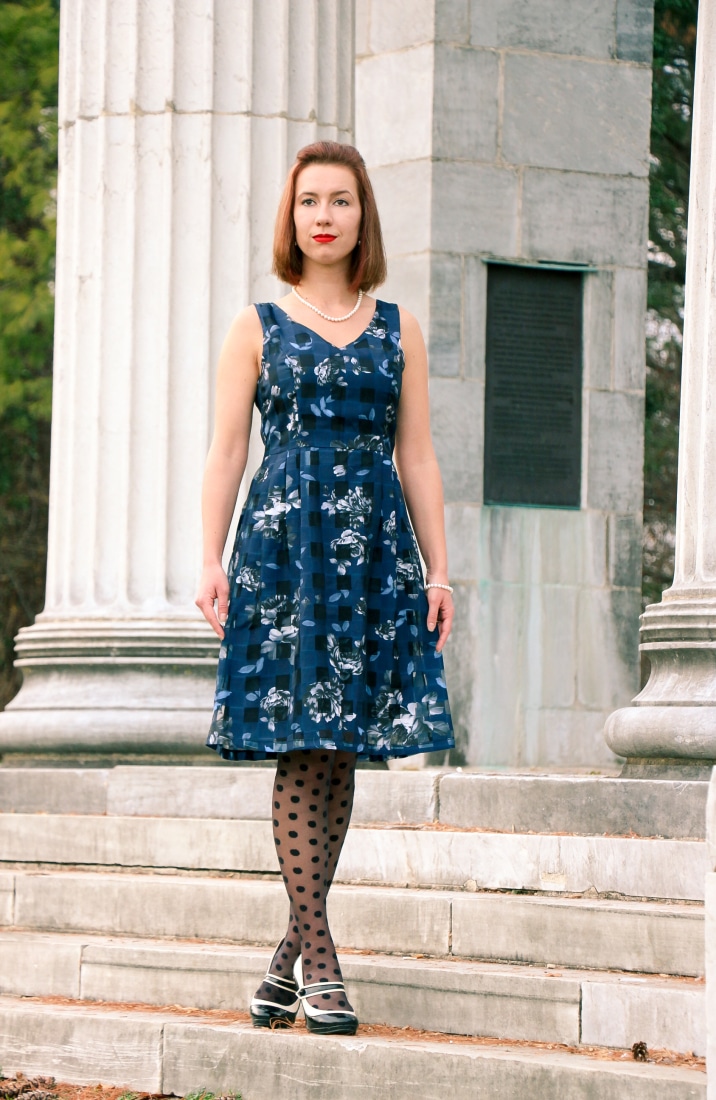 Oh, and did you notice how I'm sleeveless? Honestly, it's not because I think this outfit looks better that way (a cardigan would've looked just fine with it) it was because it was that darn warm! I cannot remember a time in my life where it was warm enough for me to be wearing anything but a parka on my birthday! I didn't even need tights…but I was super excited to be able to wear my polka dot tights again! I had a discontinued pair from ModCloth that I had worn to death…and ended up having to throw away, due to too many holes. I was devastated, until I saw these ones from Asos on Kara from The Dressed Aesthetic's blog! I'll be wearing these all winter long (if we ever get a winter, that is)!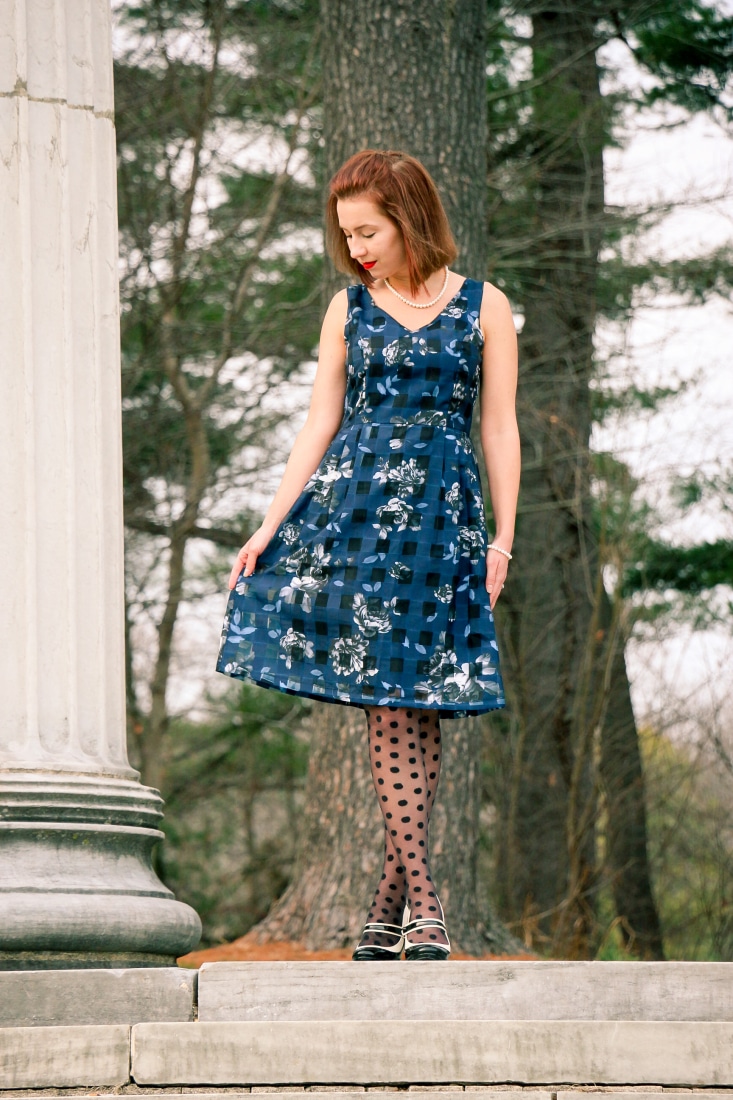 The lovely dress in this post is another one from my Australian friend who owns Lilac Cove Boutique. She has a physical store in Brisbane and also an eBay store, if you don't live nearby. Her dress selection speaks to my ModCloth-loving heart. Many of the dresses look just like the dresses on ModCloth's site, but are less expensive (but just as high of quality). Just remember, the sizes are in Australian and so are the prices (which is actually a pretty darn good exchange rate, right now). You can definitely expect to see more dresses from Lilac Cove Boutique in my posts! 🙂
Where to find it:
Dress: c/o* Lilac Cove Boutique (Similar here & here)
Tights: ASOS (similar)
Heels: Amazon
*c/o = courtesy of, meaning the company gave me the product to be used on my blog, and I did not pay for it. All opinions are my own, and I am not being compensated for a positive review.