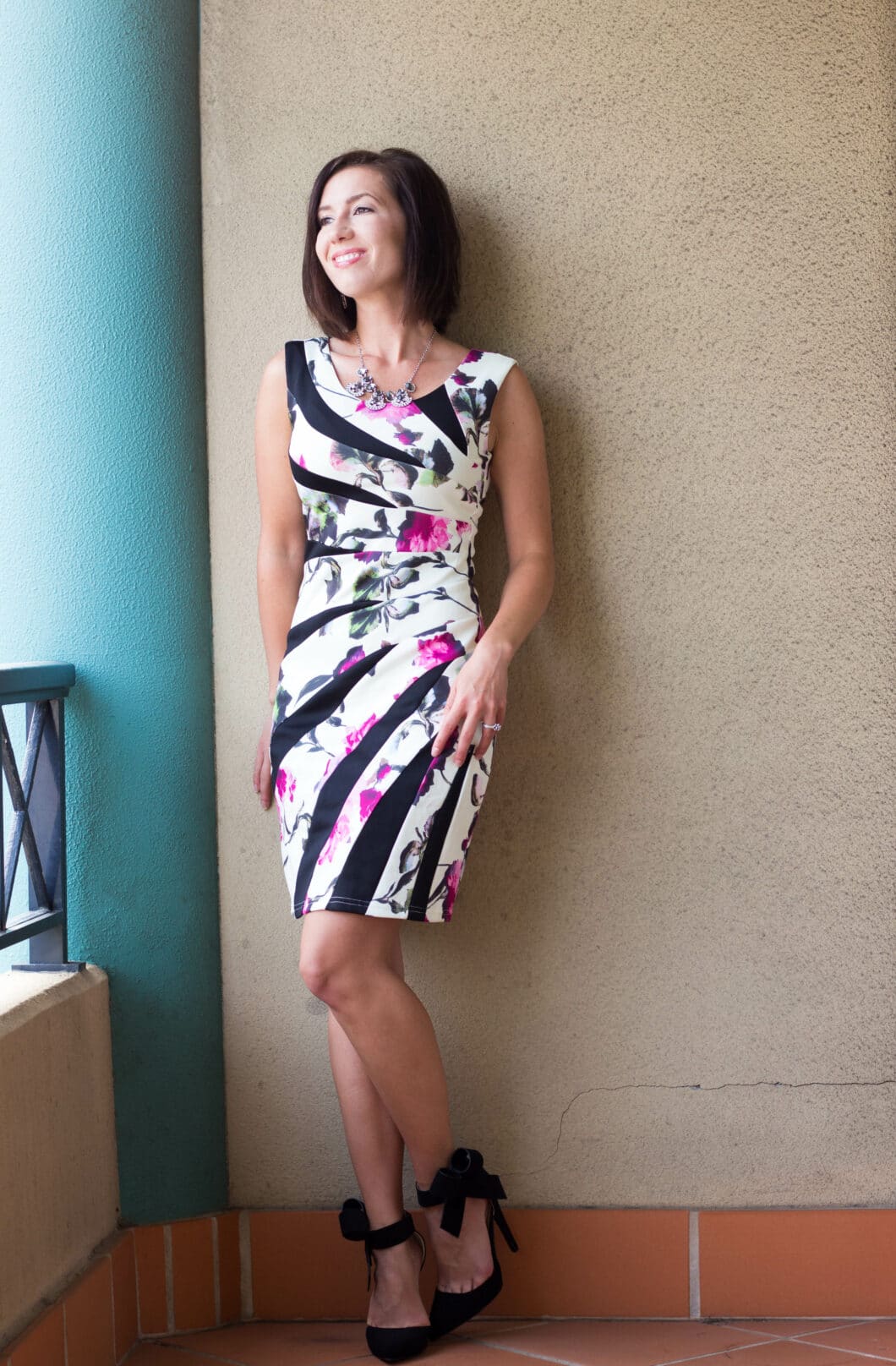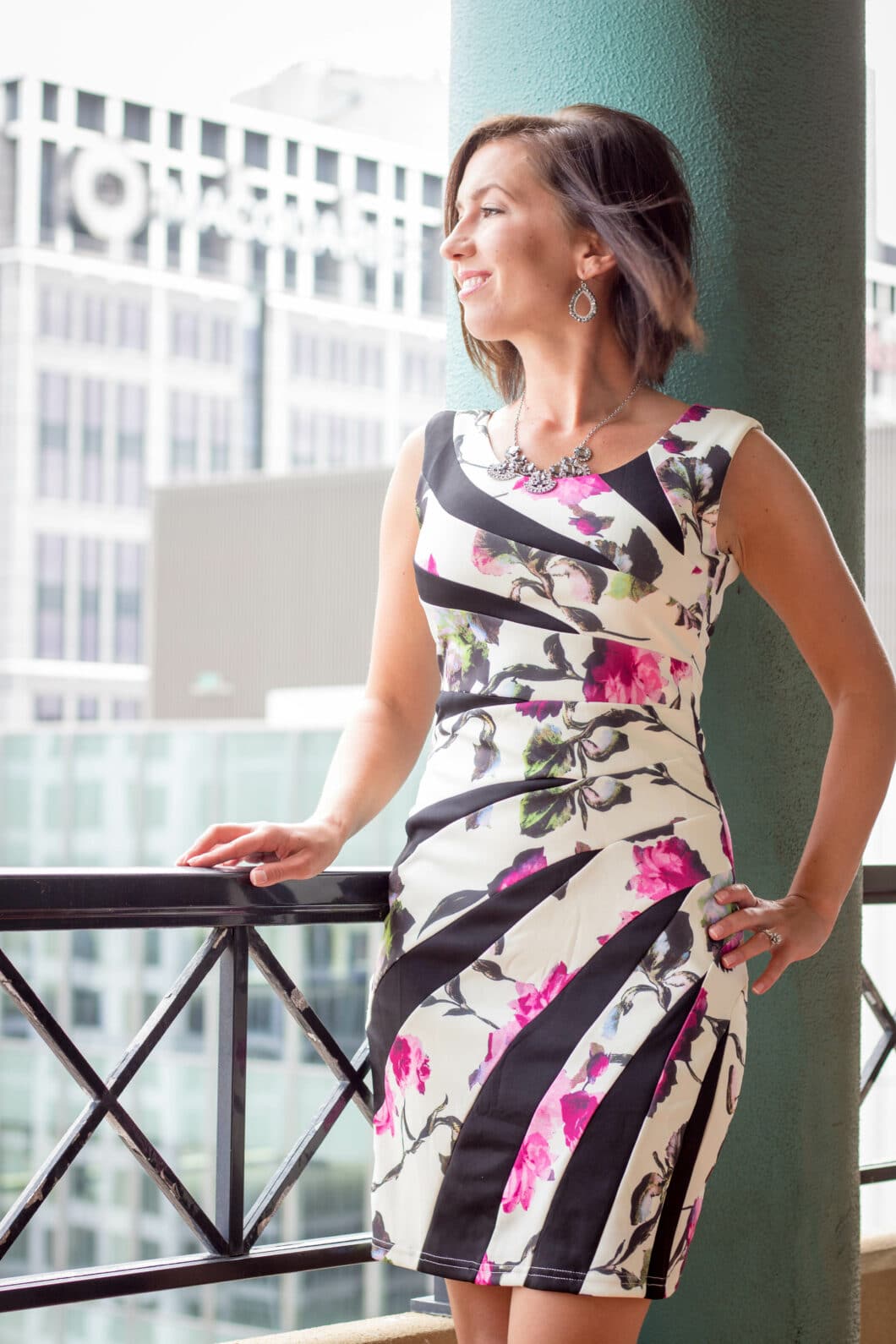 Click to shop:

My love/hate relationship with bodycon dresses continues. While I do love the way they look. I never feel 100 percent comfortable wearing them…so, they only get broken out "once in a blue moon." What can I say, I really like my fit and flare dresses!
However, my thoughts on finding a good bodycon dress still hold true. The most flattering bodycon dresses you can buy will have thicker material and have patterns on them. (If you missed my post for all my tips on finding bodycon dresses, click here.)
This particular one was another from my Aussie friends Lilee Yamanto in Brisbane, Australia. However, I've recently discovered that ASOS has some amazing bodycon dresses & international shipping is $4 or free for orders over $40. Their shipping policies alone are making them one of my favorite online stores (not to mention all the cute clothing).
And it's been awhile since I've featured these bow heels. But I have to say, out of all my shoes, these are the ones I get the most compliments on. You can never go wrong with black shoes! And despite their height, these shoes aren't the worst to walk in. Not that I would advise walking a few miles in them or anything…. but for heels of this height, they are quite comfy!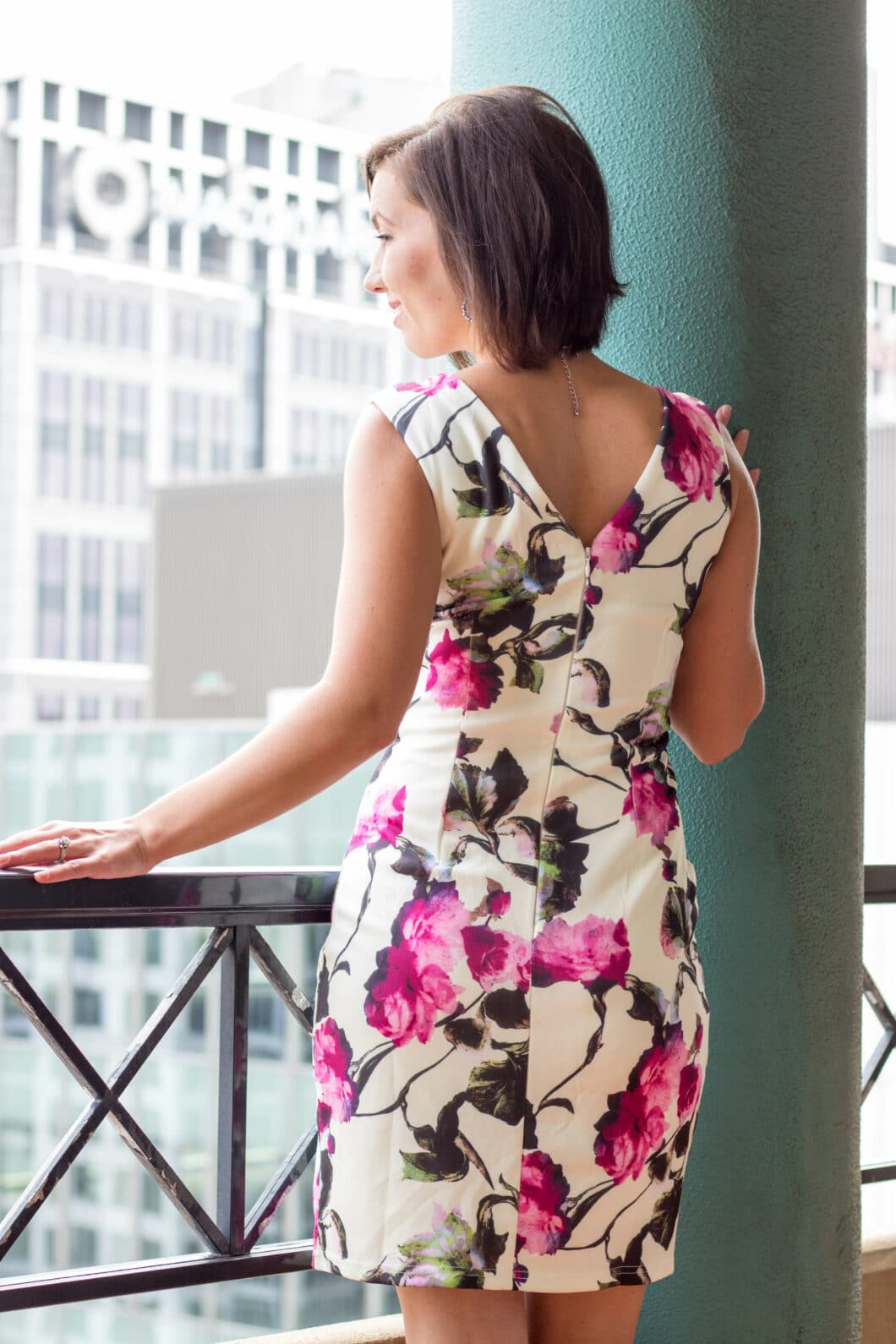 I hope everyone had a wonderful weekend! Just a reminder, I'm currently in the US visiting family and friends. I do apologize if I'm a bit slow responding to comments and messages this week. I'll be back on track next week, though. Promise!
Do you like bodycon dresses? And have you ever ordered from ASOS? Let me know in the comments!
Where to find it:
Dress: c/o* Lilee Yamanto (Similar here & here)
Heels: Old (Identical here)
Necklace: Gift from my mom (Similar here)
And my post "An Ever Elusive Dress" was selected for this week's Links à la Mode! Wahoo! And be sure to check out all the other lovely posts selected, below.
Links à la Mode, August 3rd
Disclosure: some of the links in this post are affiliate links. Meaning, if you click a link and make a purchase, Have Clothes, Will Travel gets a very small commission. Thank you for supporting the brands that make this blog possible!
*c/o = courtesy of, meaning the company gave me the product to be used on my blog, and I did not pay for it. All opinions are my own, and I am not being compensated for a positive review.