Confession Time: 15 Embarrassing Travel Mishaps You Won't Believe
We've experienced travel mishaps turning into legendary stories – wrong turns leading to funny outcomes, and language misunderstandings causing embarrassment. The travel world is brimming with such moments from an online thread where travelers shared their own. Let's learn and cherish these lasting, amusing memories. Get ready to be amazed by unbelievable travel stories!
1. Boarding on a Private Ferry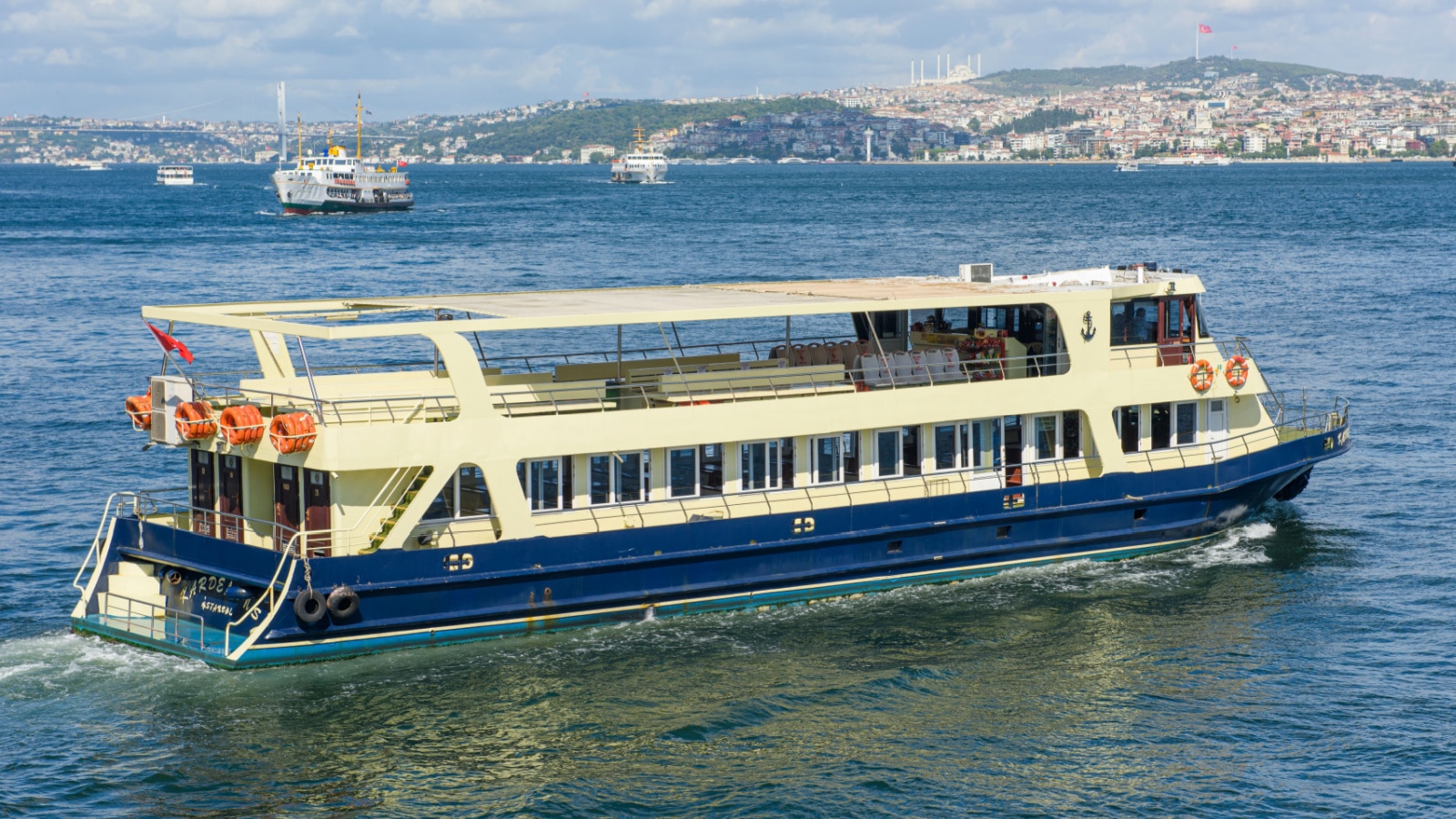 A traveler shared her embarrassing moment when she was traveling solo in Vietnam. She boarded a public ferry, noticing that everyone on board was white and dressed fancy, but she ignored it. After some time, champagne was being poured, and it was then that she realized she had mistakenly boarded a private boat. After sharing a good laugh with the others, she was dropped off at the next public ferry dock.
2. Language Mishap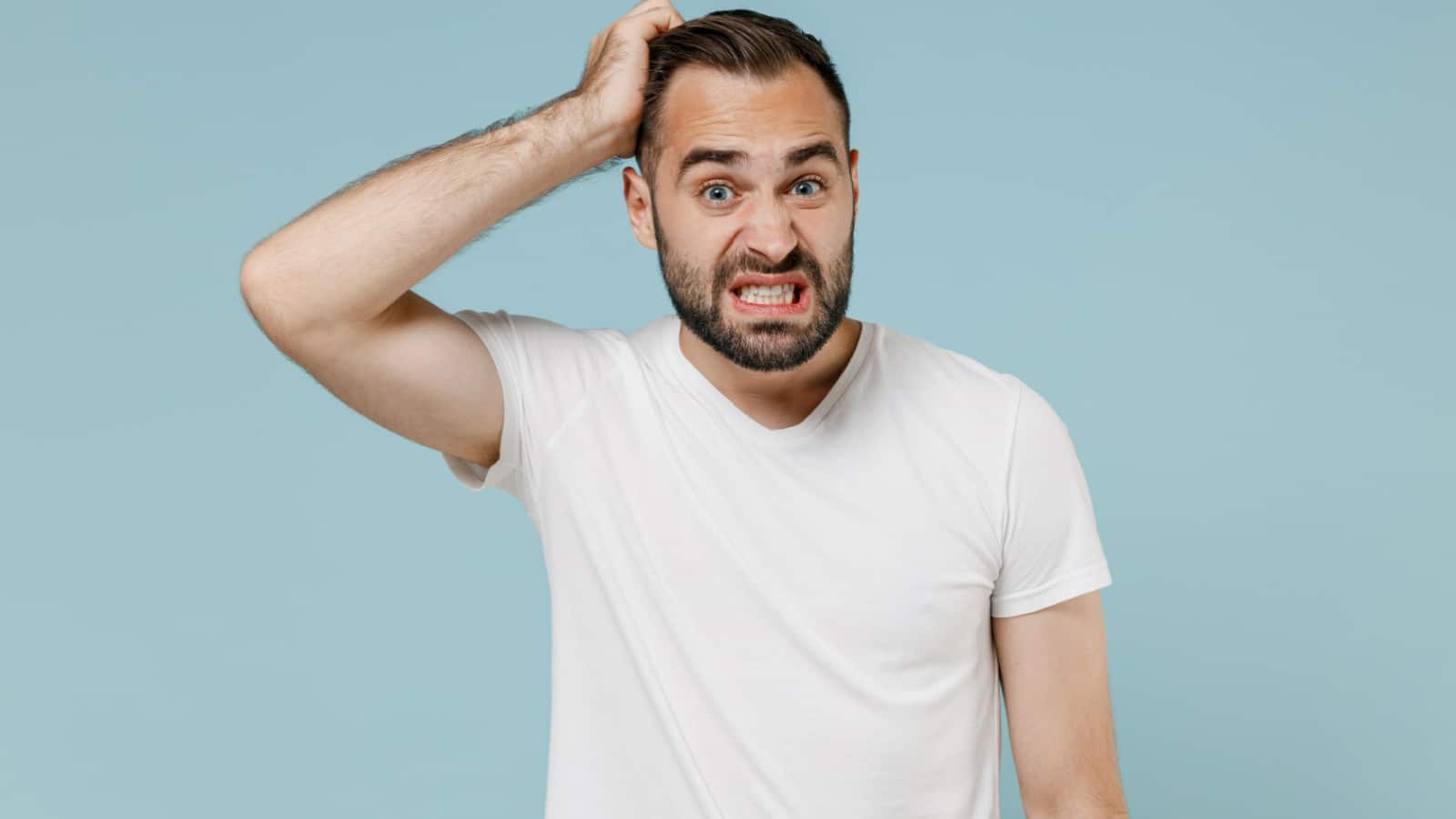 Another respondent contributed to this and shared his experience that once he was in Lyon, France when some Americans asked him for help. Because he was not used to understanding natives being English speakers, out of nowhere, he told them that he couldn't understand French. It took a while for him to realize that they were speaking English, not French. He apologized eventually, making him feel embarrassed in front of Americans.
3. Camera Struggle at Global Entry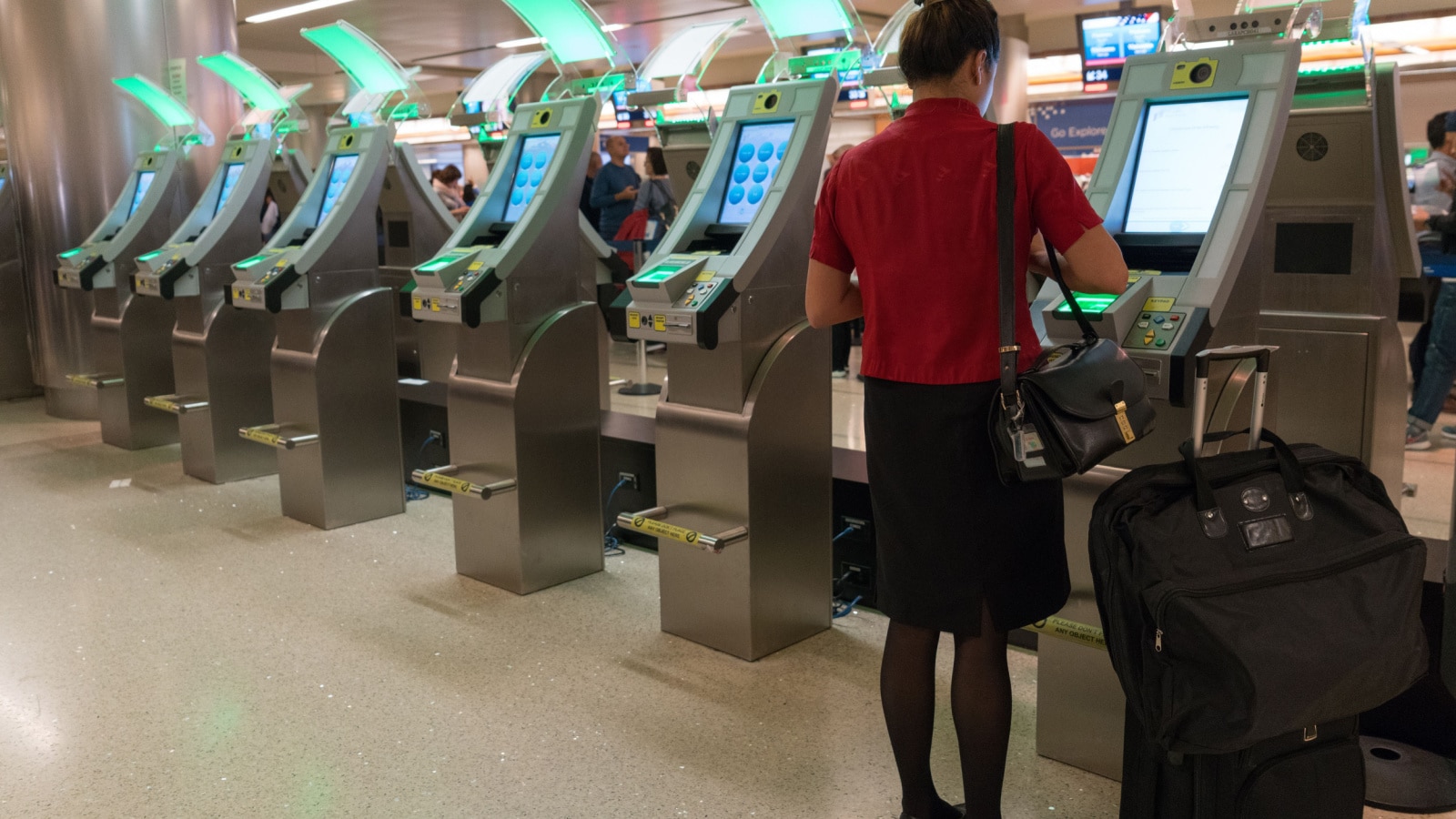 As shared by a frequent traveler, after a tiring 28-hour journey back home, he faced an issue at Global Entry in the U.S. Being short, he can't be seen by the high face recognition camera, even after trying to jump up many times. Fortunately, a border control officer came to the rescue and adjusted the camera to capture his face correctly, making the process easier and adding a bit of humor to the situation.
4. A Hilarious Mishap at the Airport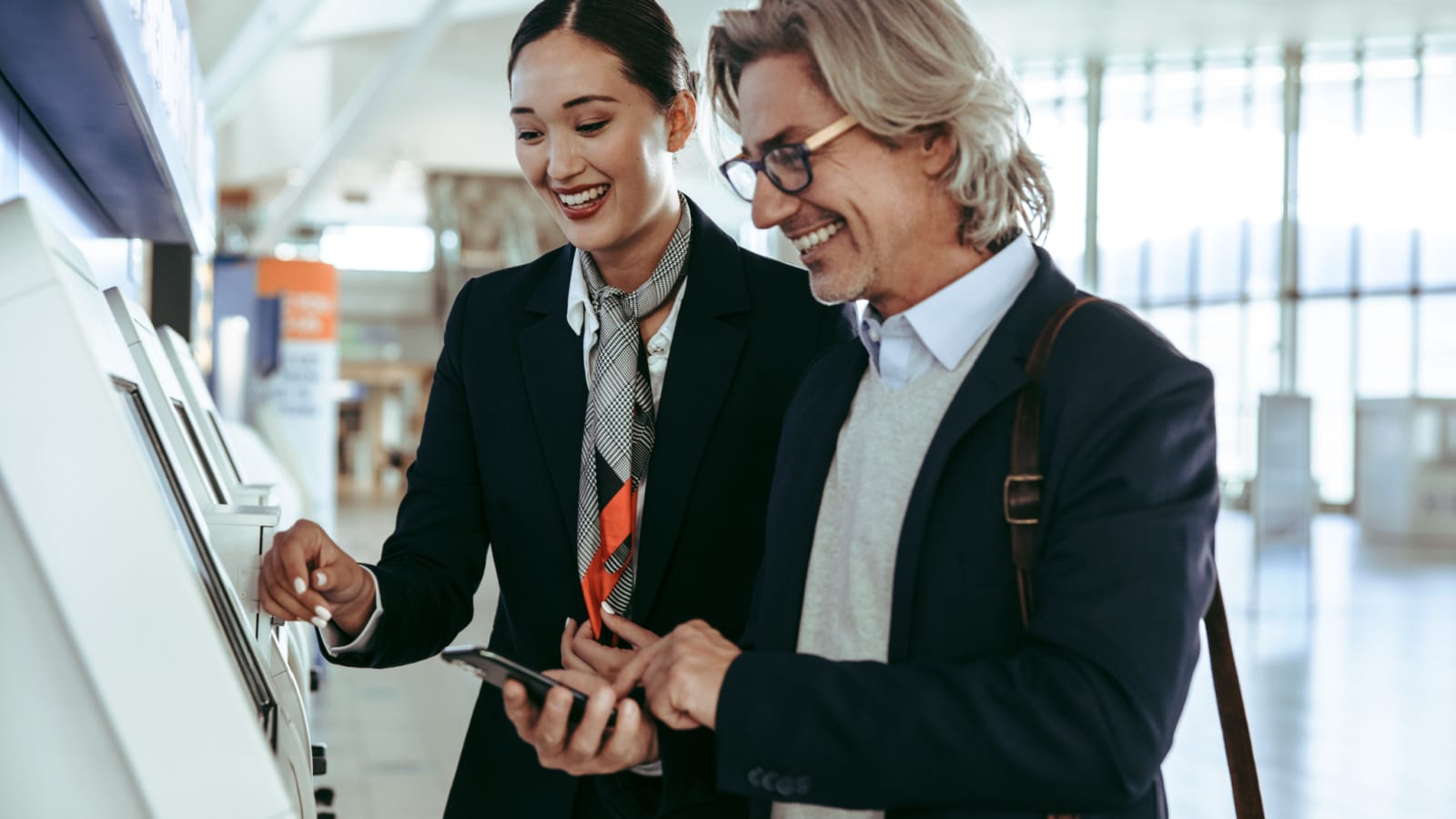 Another respondent shared his embarrassing yet hilarious mishap at the airport. He was reading instructions on a machine that asked him to remove his glasses. Without hesitation, he followed the instructions but soon realized he couldn't read the rest of the text. He felt panicked and said that now he could not see anything. Amused by the situation, the person at the adjacent machine laughed and pressed the take picture button for him.
5. Mistaking Tofu with Soap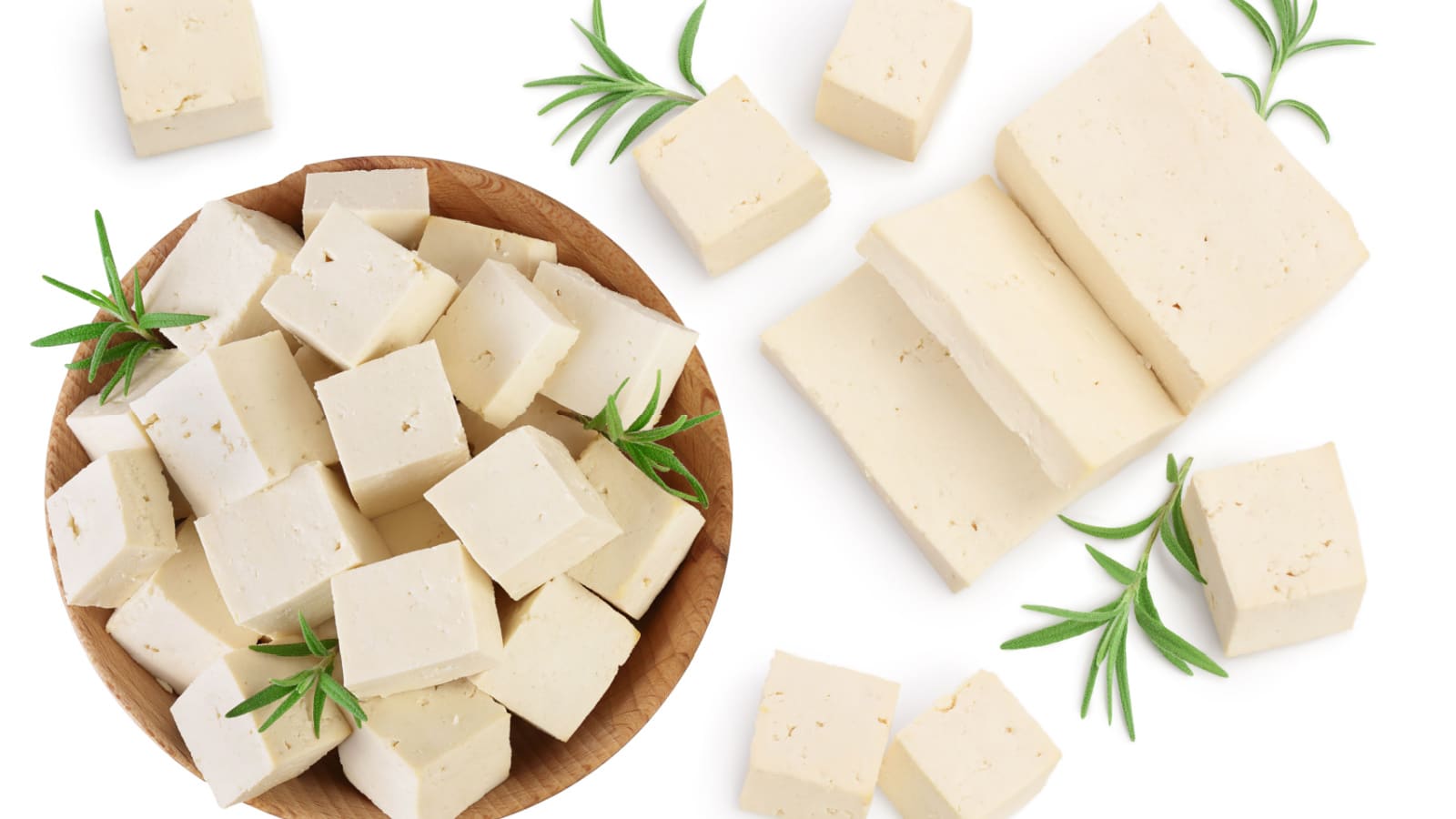 Another commenter shared his hilarious mishap when he was traveling to Japan with his friends, where they stayed in Shinjuku before using the rail pass to travel around. In one of the small restaurants, they were served a perfectly square piece of tofu as a snack, but they didn't know what it was. They mistook it for soap to clean their hands. Much to the amusement of the staff and other customers, they started smushing the tofu into their hands, only to realize their hilarious mistake after a few seconds.
6. The Unintentional Cabin Announcement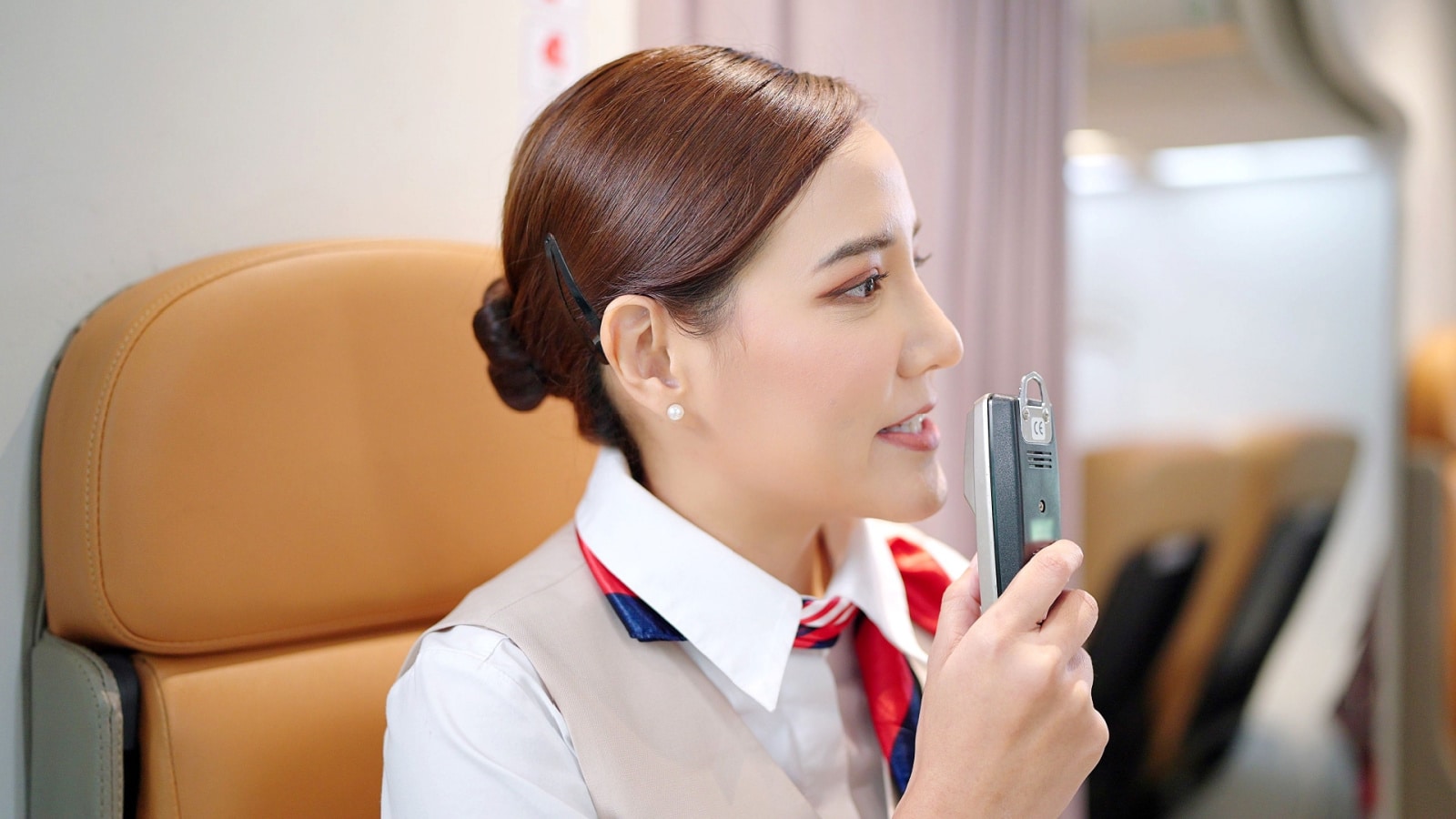 An ex-flight attendant shared an embarrassing moment during one of her flights. In an attempt to communicate with the pilot about the cabin temperature, she picked up the phone and casually asked the pilot to turn up the heat as it was freezing cold in the cabin. Later shocked and realized that the intercom was broadcasting her request to the entire airplane. The embarrassment was genuine as she witnessed the passengers' reactions, who her announcement must have been amused.
7. An Awkward Encounter with a Mirror
Someone recalled his awkward encounter in a souvenir shop. While in Florence, he was shopping for souvenirs when something uncomfortable happened. There was another customer in the store who made him feel strange, and they kept getting in each other's way while trying to pass. Then, the store owner spoke in English and warned him to be careful of the mirror. Feeling embarrassed, he decided to leave the store right away.
8. A Terrible Experience at Costa Rica Customs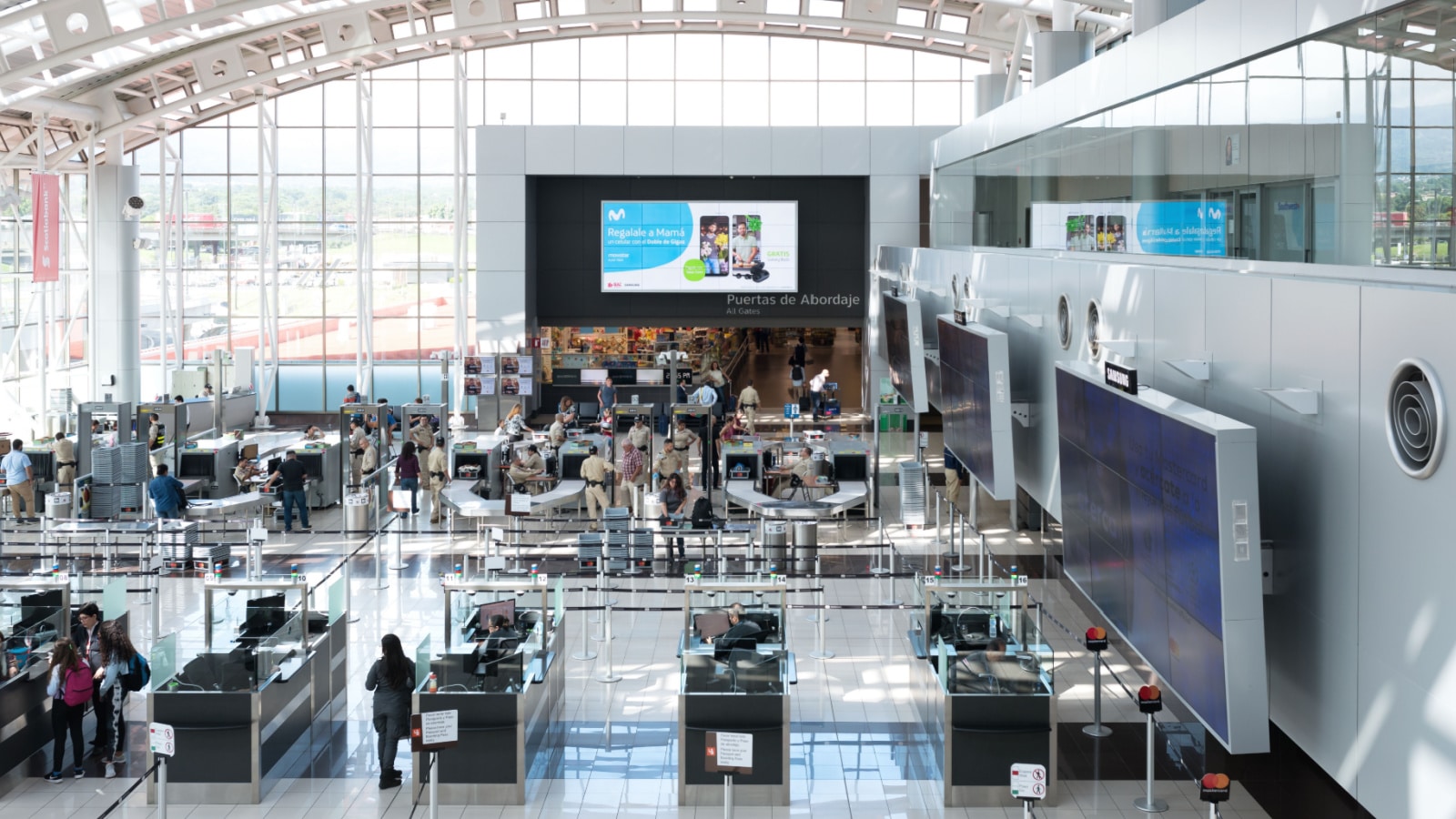 Another traveler shared her embarrassing experience at the airport. She had an awful time at customs during a visit to Costa Rica. Suffering from a terrible hangover and motion sickness, she couldn't control herself and vomited violently into her friend's scarf. She had no choice but to carry a fabric bag full of vomit until she cleared the customs line. Luckily, the customs officer quickly stamped her passport and directed her to the restroom.
9. Embarrassing Moment at the Airport in Singapore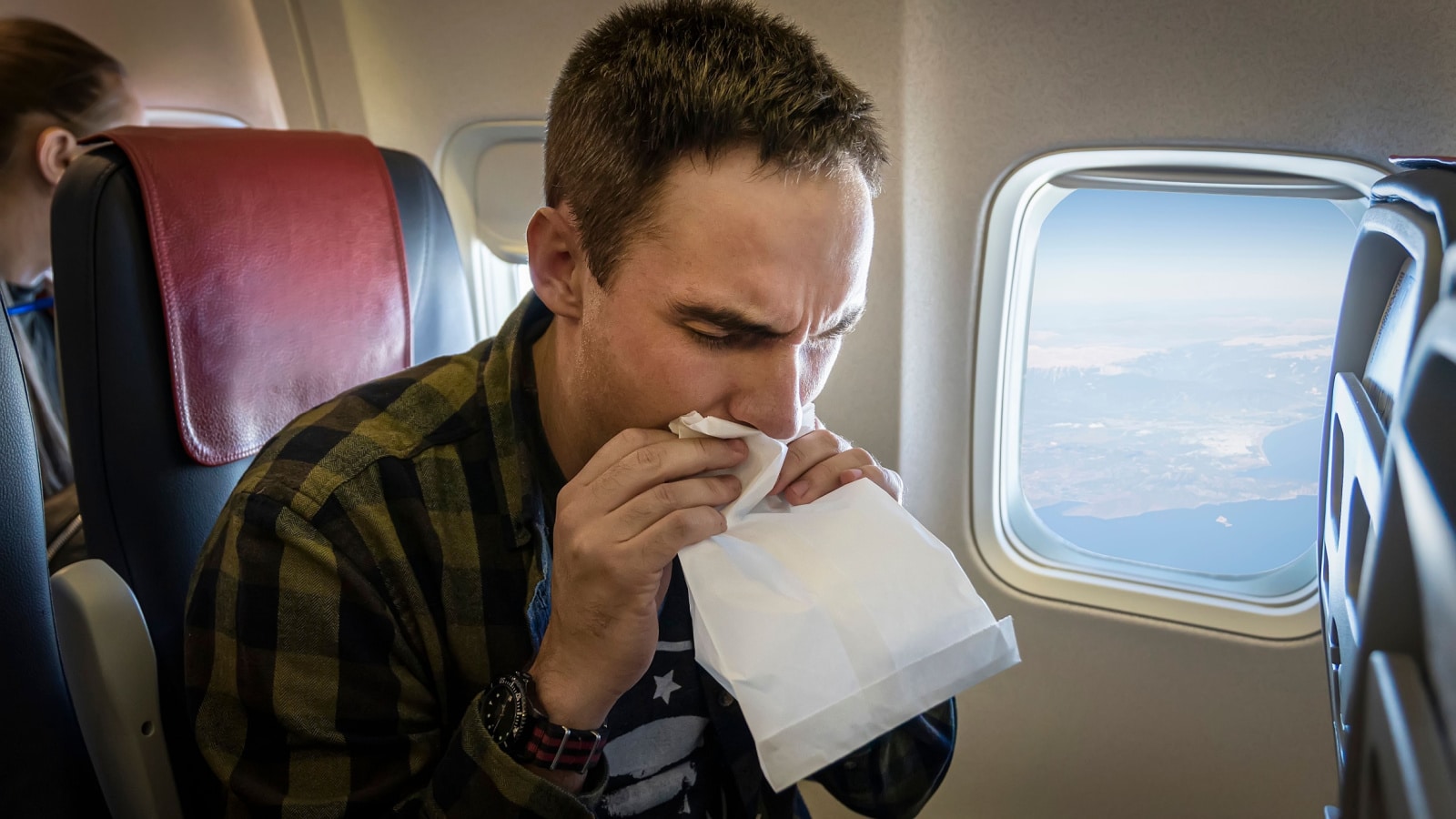 Someone commented about his embarrassing moment at the airport in Singapore. He suffered from food poisoning and rushed down the jet bridge upon landing in Singapore. He realized that he could not reach the bathroom in time. So, he stopped and vomited into a plastic shopping bag. Someone who worked there noticed and tried to help him by suggesting the nearby bathroom, but it made him feel judged and embarrassed at that moment.
10. An Awkward Train Journey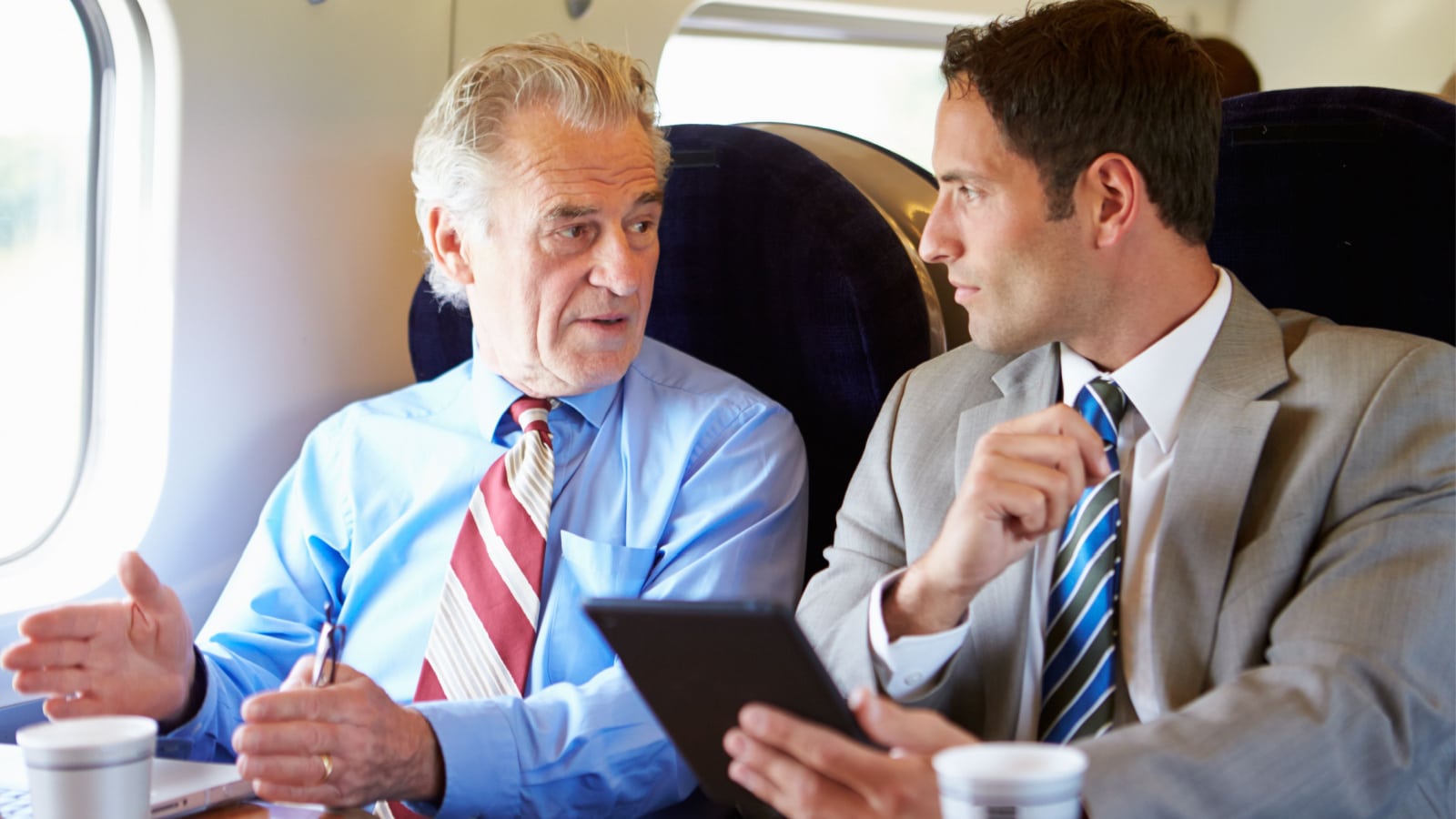 During a train ride, a traveler shared his awkward journey from Germany to Switzerland. He pretended to be Canadian because he was advised to do so due to the Americans' bad reputation. He got into a friendly conversation with an older man who switched from speaking German to French and asked why he didn't know much French. The situation became uncomfortable when passports were checked, and the truth was revealed, leading to an awkward silence that lasted for hours. After that, he decided not to pretend to be Canadian anymore.
11. Toilet Mishap in Milan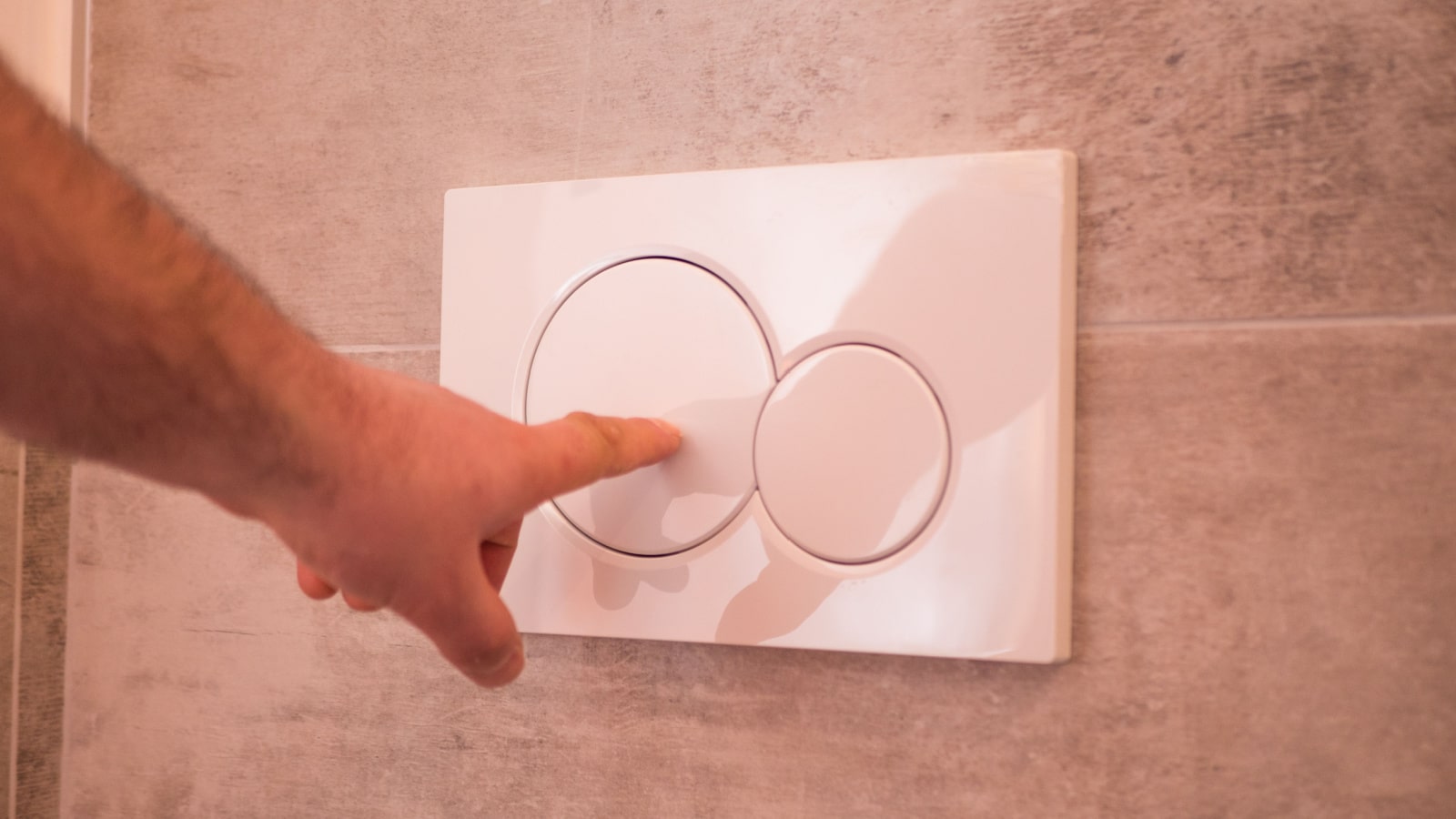 Another explorer had an embarrassing mishap during his solo trip to Milan. He faced an embarrassing situation in a restroom. After using the toilet, he couldn't find the flush button and mistook a cord hanging from the ceiling for the flushing mechanism. So, he pulled it, only to trigger the emergency help alarm. He felt really embarrassed about the mishap. The actual flush button was on the wall, disconnected from the toilet, leaving him confused about its working mechanism.
12. An Embarrassing Fall in Munich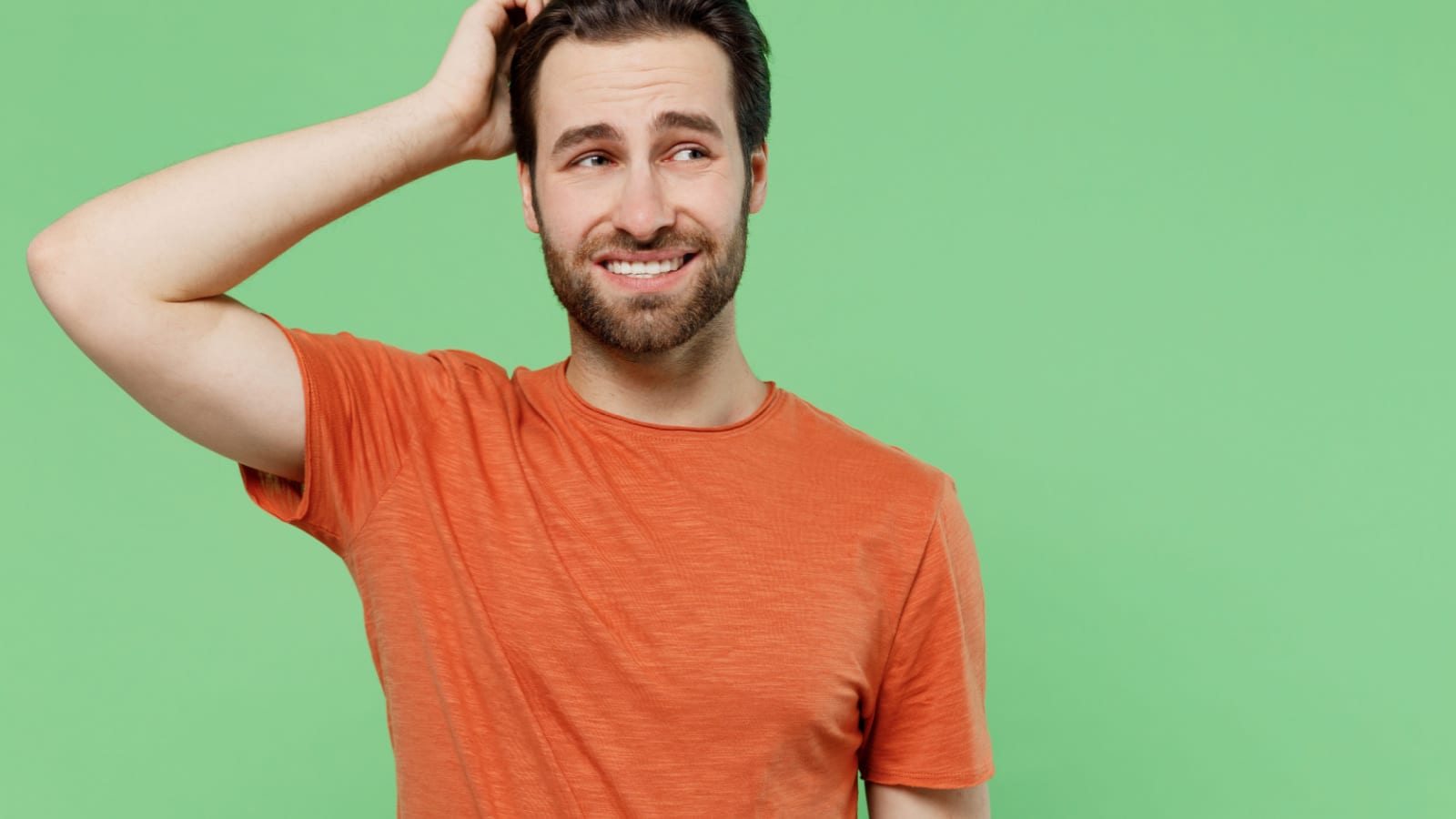 A tourist told his story when he was in Munich and was crossing a busy street. He stumbled upon an invisible curb and fell face-first like a baseball player sliding into home plate. Feeling jet-lagged and maybe a bit drunk, he started crying immediately, not due to pain but embarrassment. However, his knee got banged up pretty badly.
13. A Bumpy Start in Venice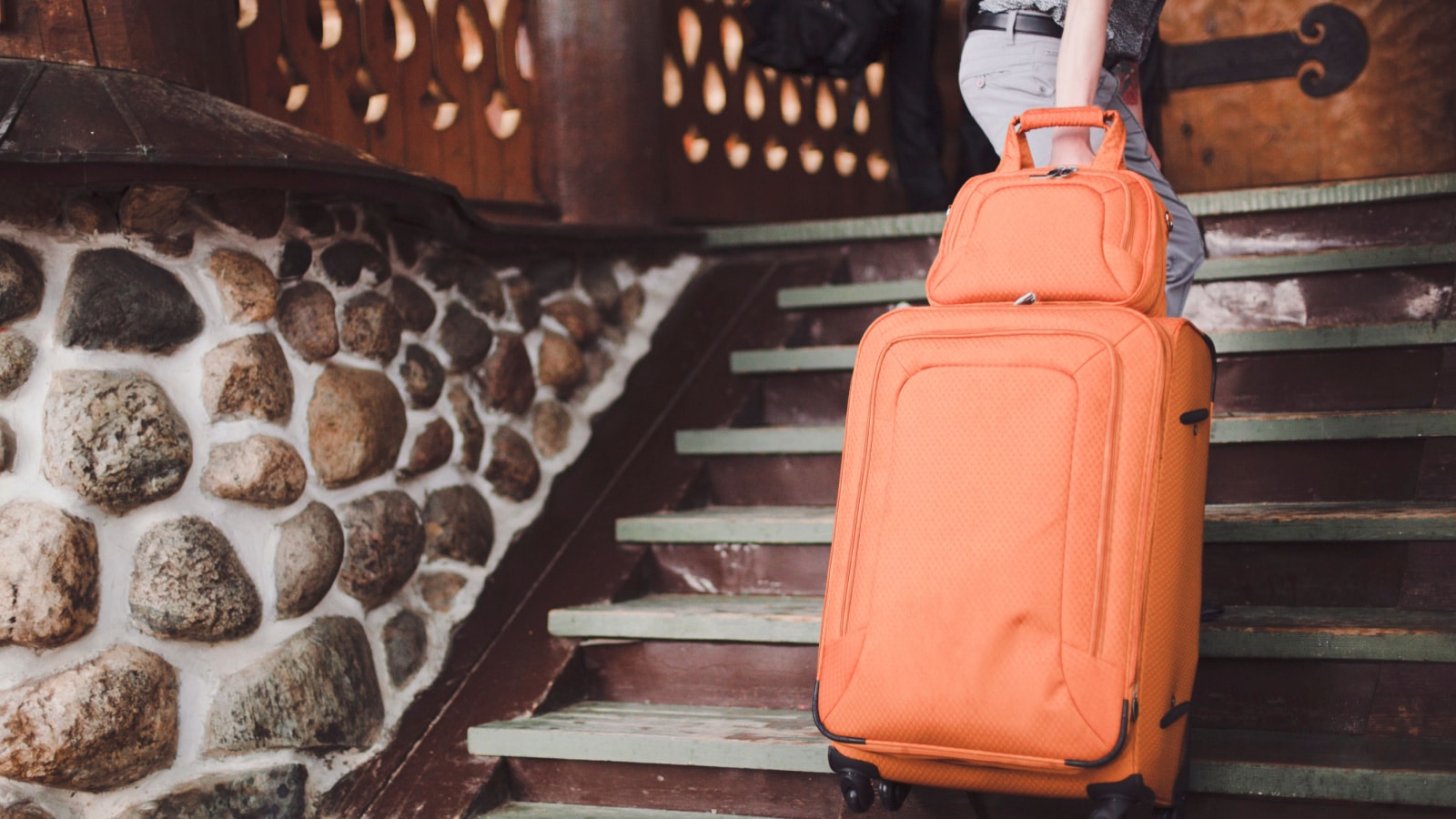 Another individual responded to the thread and talked about his first journey to Europe. On their first trip to Europe, they arrived in Venice with a large suitcase. Struggling to cross a canal with tricky little steps on a weird bridge, a helpful Italian guy with a backpack offered assistance. He carried the heavy suitcase effortlessly throughout the way, but after saying thanks, he unexpectedly demanded money and became angry when the commenter refused to give him money. The user thought that the person was being nice. Despite the embarrassing encounter, they learned from the experience and have become better travelers.
14. An Anxious Plane Ride to Madrid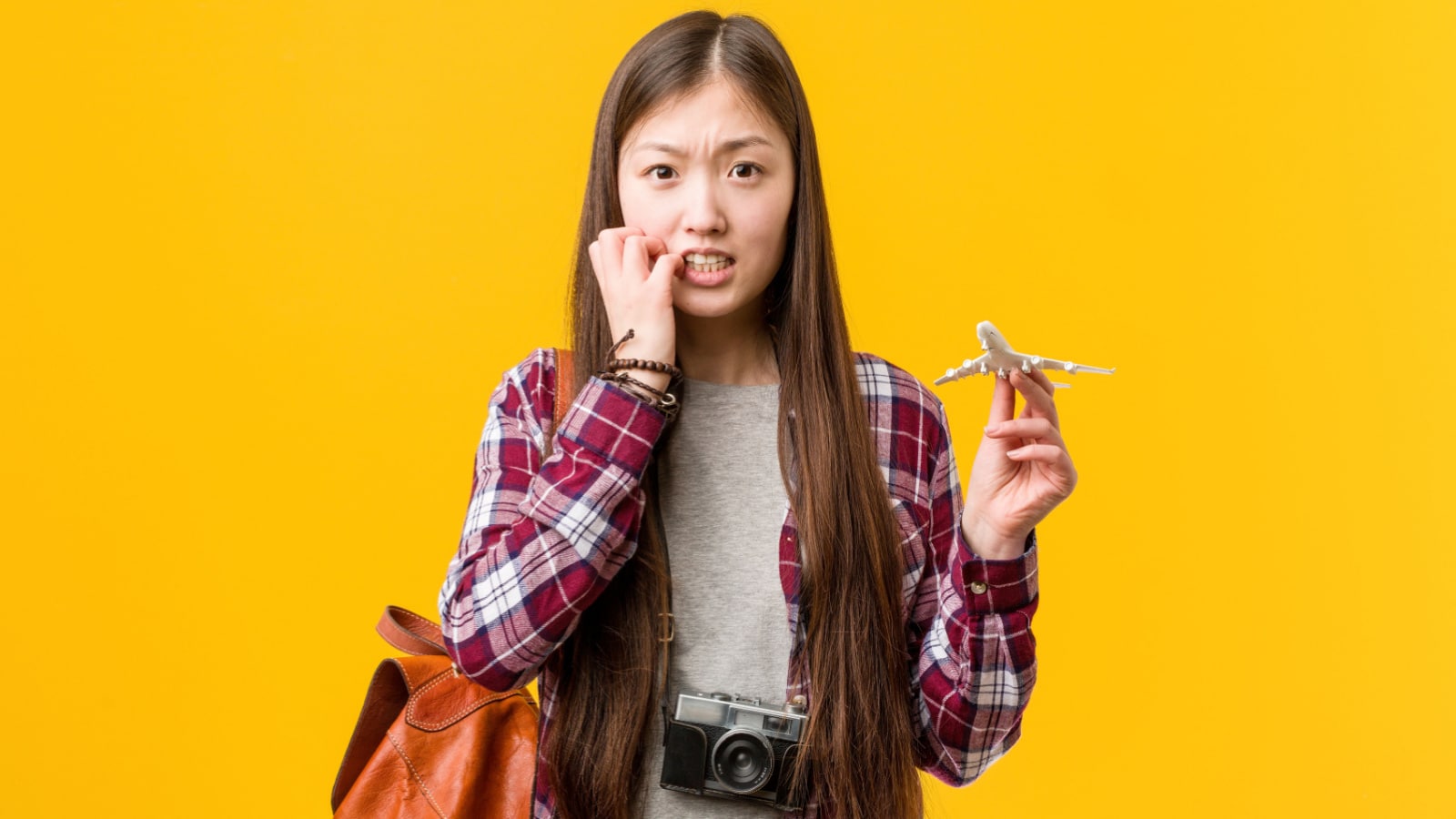 A contributor replied to the question and shared her story. She felt extremely nervous during a flight to Madrid, especially since she was already anxious about flying. She sat next to a stranger who looked American and was speaking English. Since she was tired and nervous, she didn't realize that he looked more American than Spanish and complimented his English. He replied, Hope so because he was actually from America. Due to embarrassment, her nose started to bleed. Thankfully, the guy kindly switched seats with her friend so she could sit comfortably afterward.
15. The Subway Confusion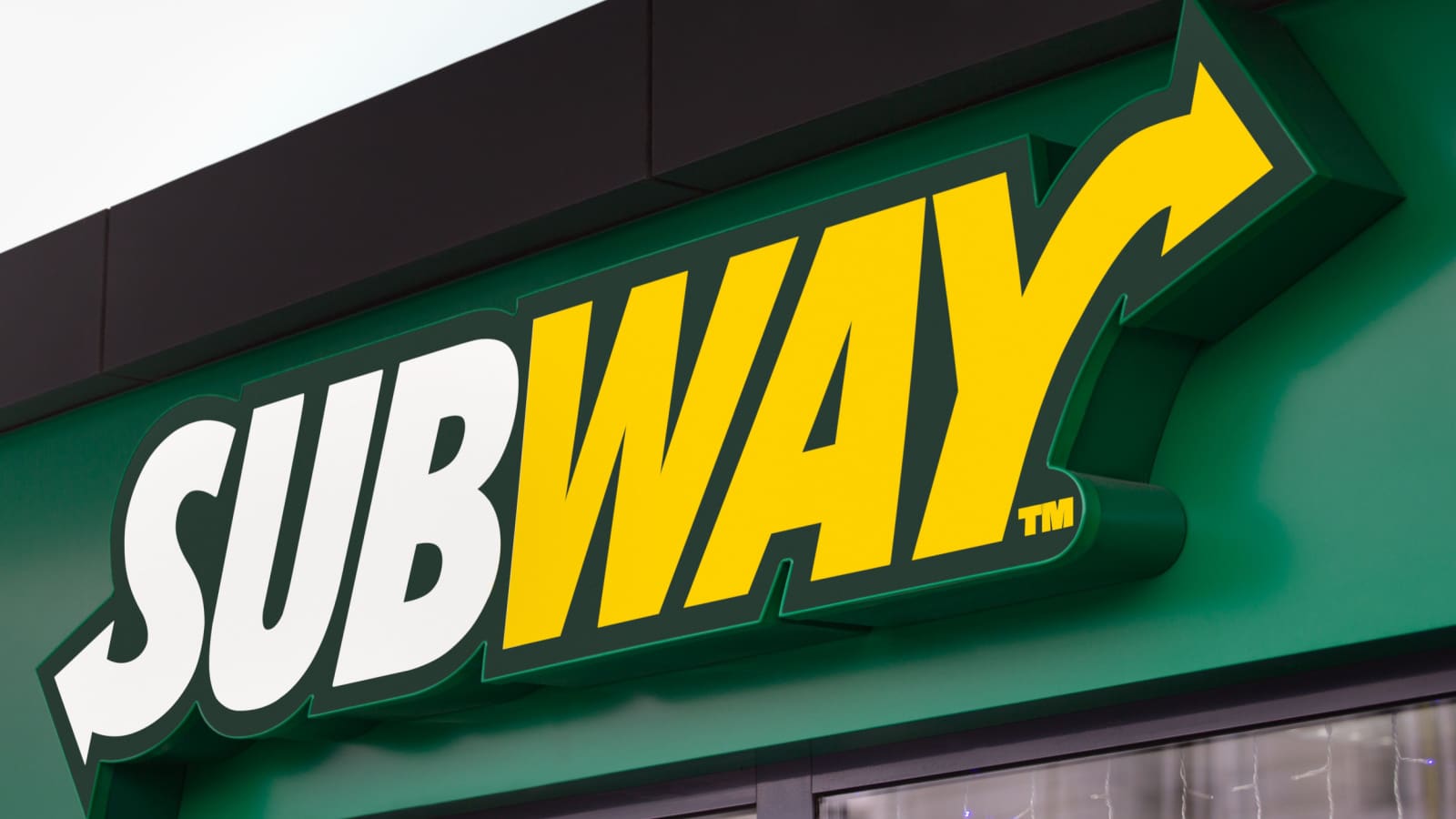 Another commenter responded to the question and told his story. As English was not his first language and he was visiting Chicago, he had visited New York before and knew about the subway there. But he didn't realize that the term SUBWAY referred specifically to a type of train. As he couldn't find the railway station in Chicago, he stopped at a gas station and asked for directions to the subway. The guy there gave him the directions, and after walking for about 20 minutes as he suggested, he ended up at a restaurant called Subway instead. Feeling embarrassed, he realized his mistake in confusing the terms.
Source: Reddit
10 of the Craziest and Coolest Life Traveling Stories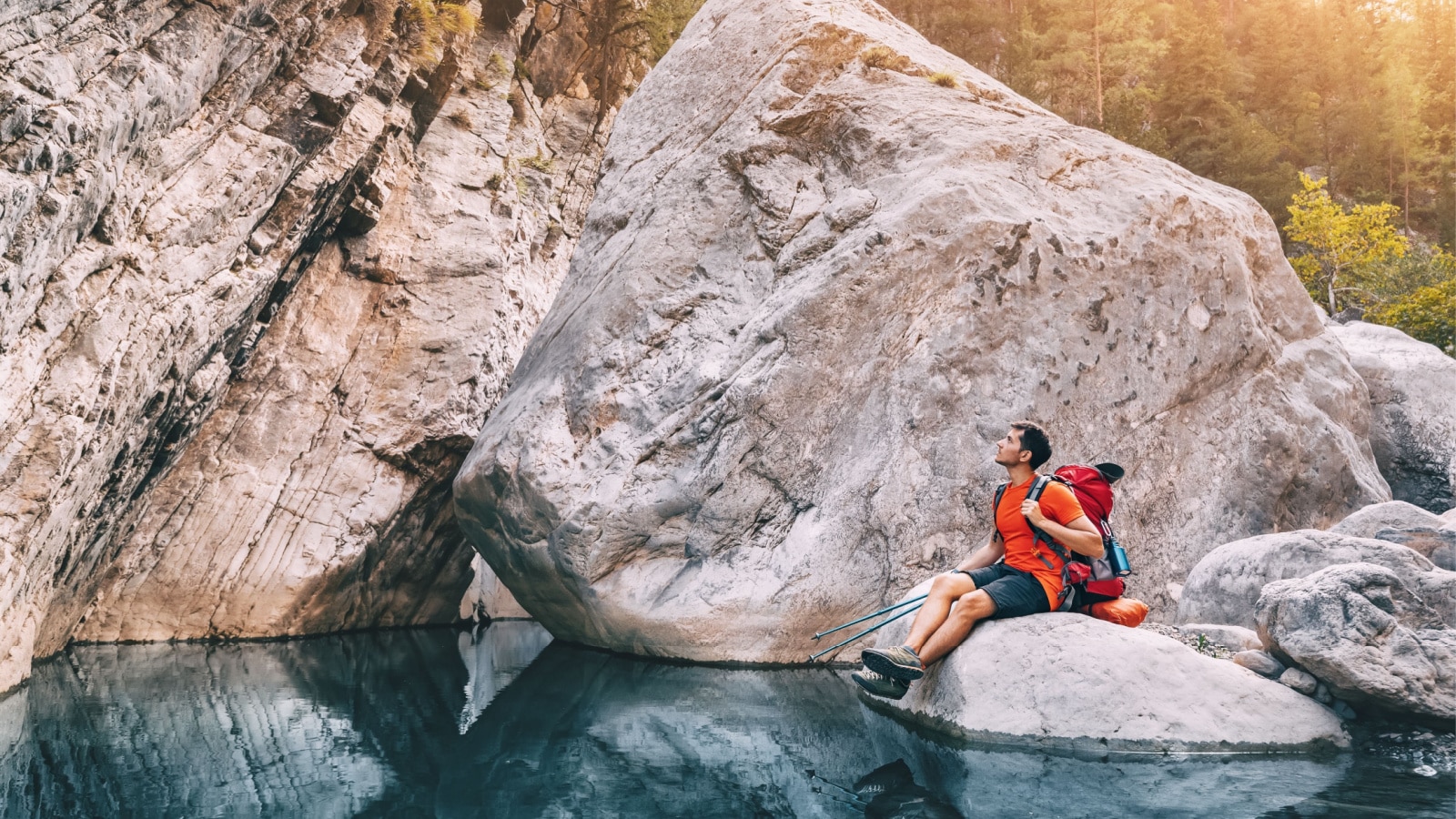 One internet user wanted to hear from people who had experienced not-so-typical things while traveling, so they asked, "what's your favorite "crazy life experience" travel experience?" These were some of the best answers.
Read more: 10 of the Craziest and Coolest Life Traveling Stories
10 Hidden 'Dark Sides' of Popular Tourist Attractions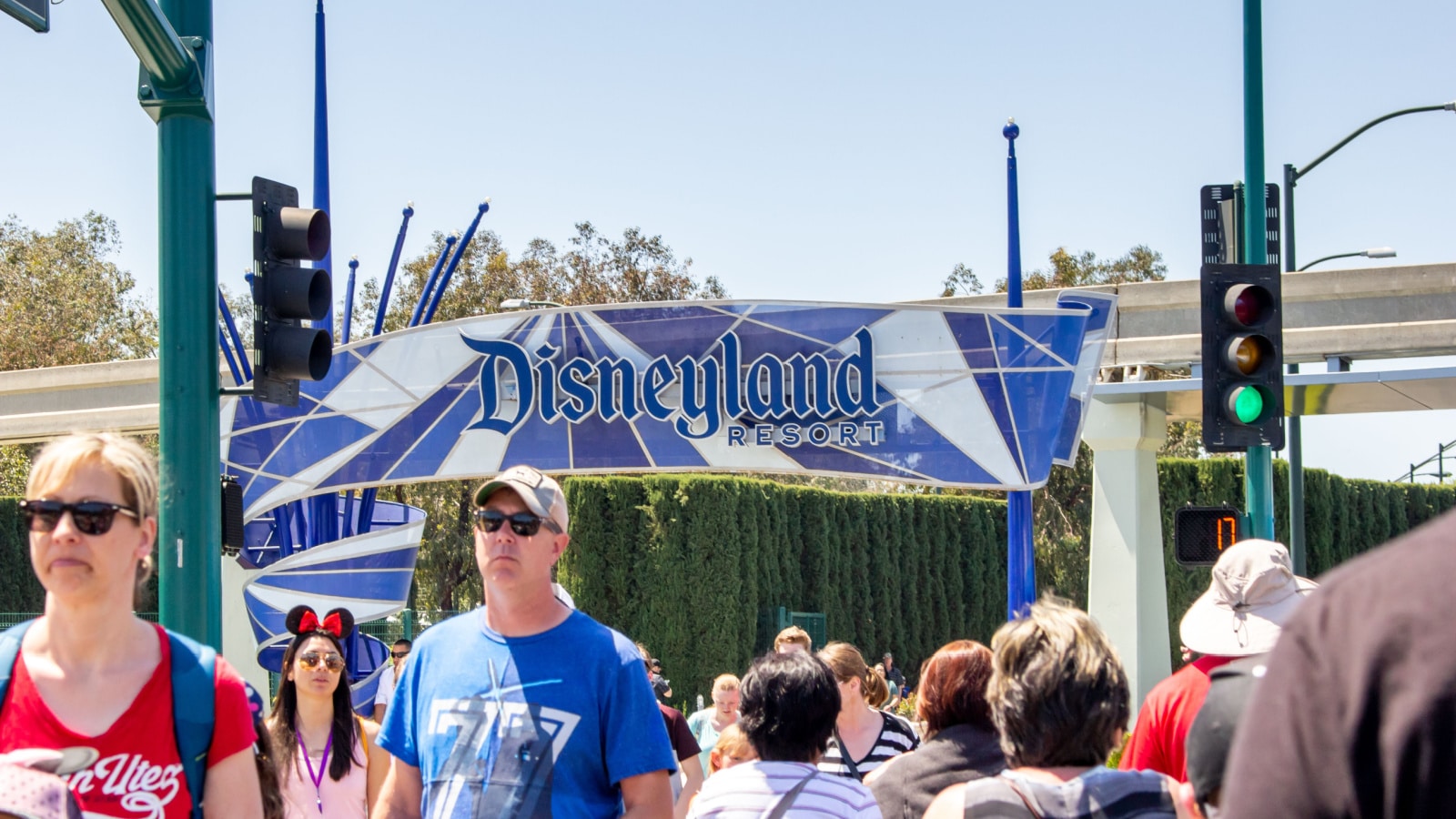 From historic landmarks to natural wonders, these destinations showcase the beauty and uniqueness of our world. However, behind the glossy postcard images and captivating narratives lie hidden stories that reveal the complex and often unsettling realities of these attractions. Delving beyond the surface, we are taking a look at the shadows cast by some of the most celebrated tourist sites and attractions.
Read more: 10 Hidden 'Dark Sides' of Popular Tourist Attractions
10 Awesome Beach Hacks That Everyone Needs to Know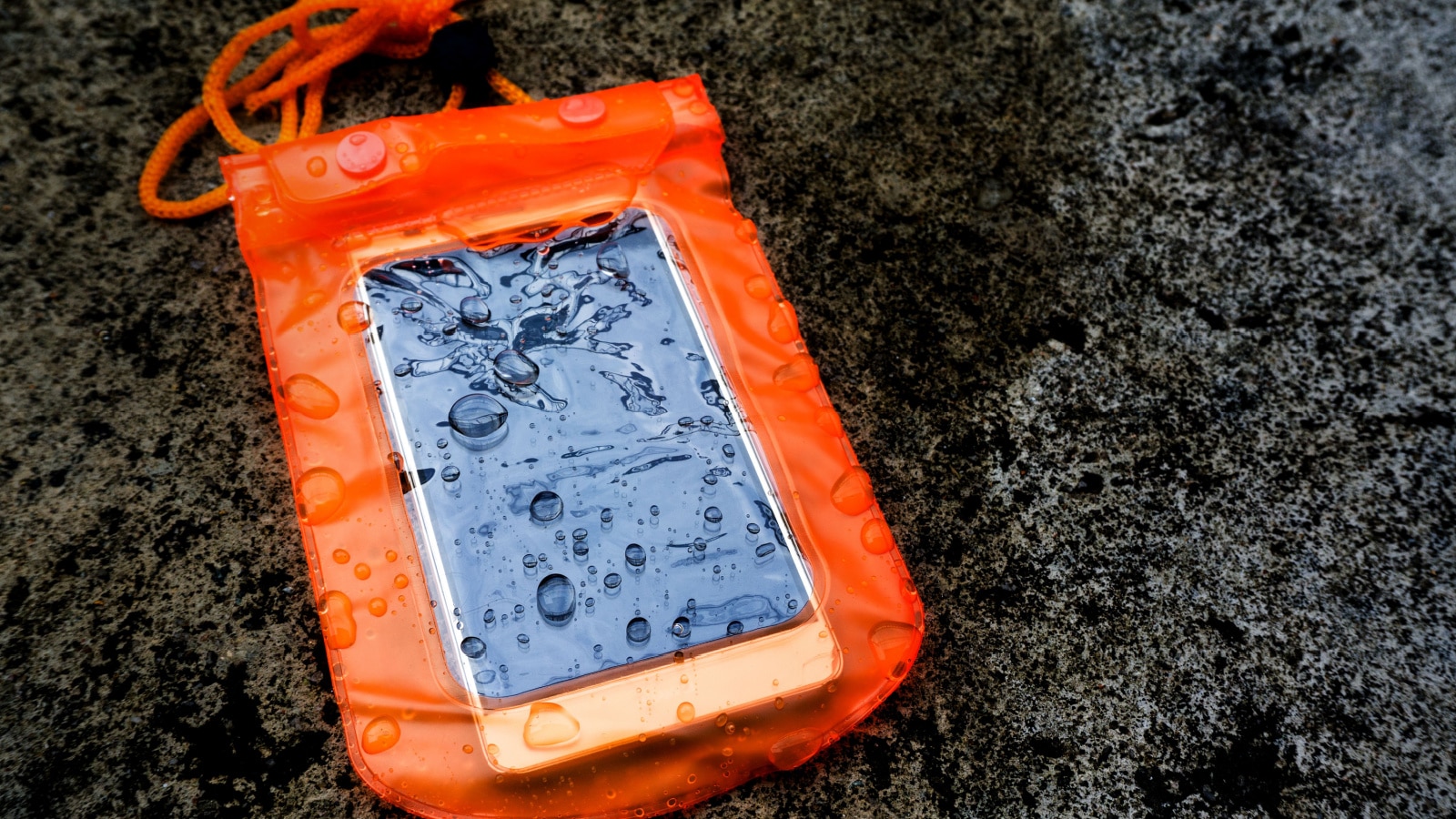 Recently, beach lovers shared some valuable advice on an online platform, and I've compiled the top 10 must-know beach hacks for you.
Read more: 10 Awesome Beach Hacks That Everyone Needs to Know
10 Not-So-Obvious Travel Tips People Must Know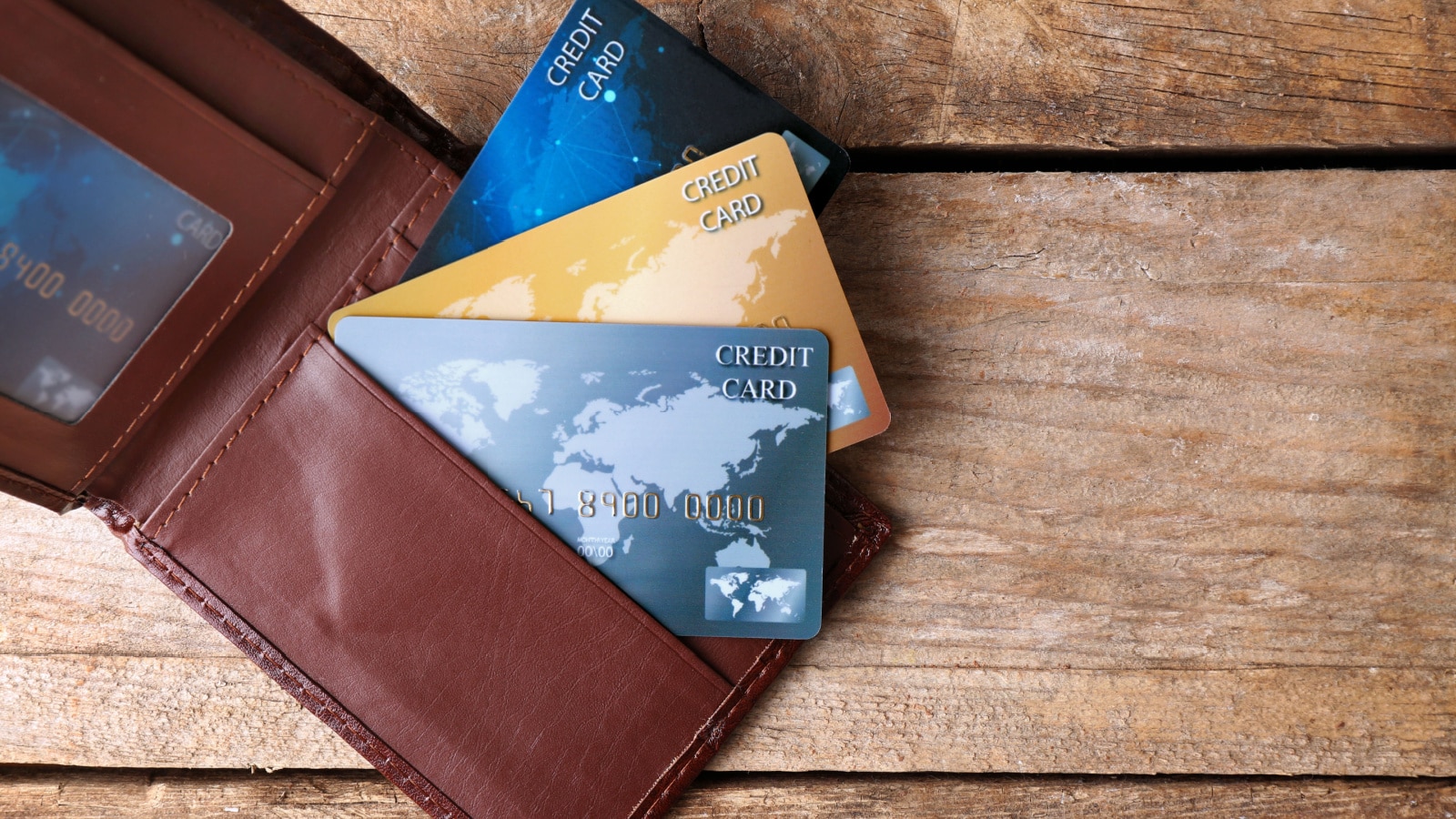 The excursion is what everyone enjoys and cherishes. One should know these not-so-obvious but useful tips for a better traveling experience and the essence of a trip. Travelers recently shared some of these helpful tips on an online platform.
Read more: 10 Not-So-Obvious Travel Tips People Must Know
12 Must-Visit Affordable International Destinations from the East Coast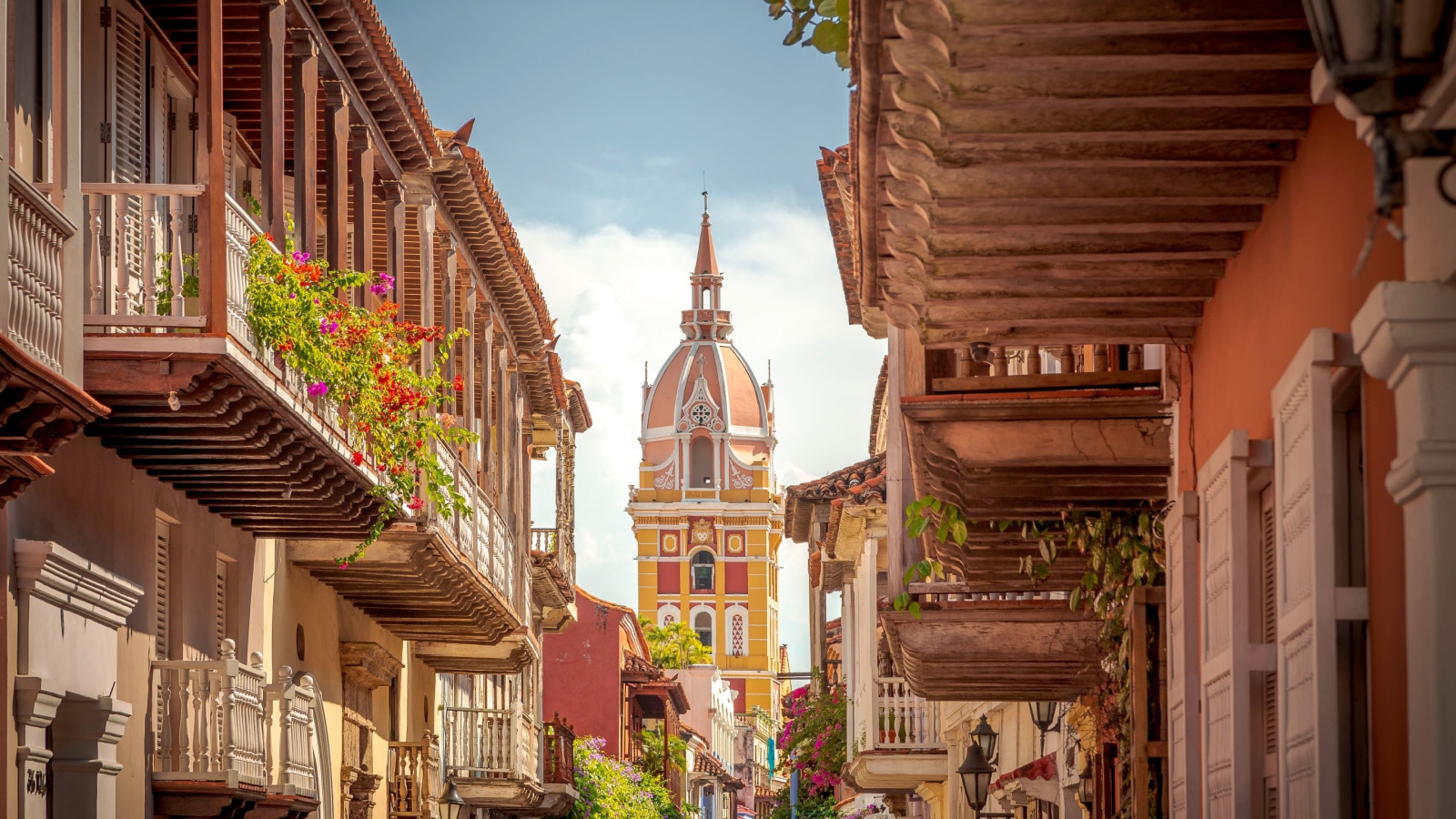 Looking for an international vacation on a budget? The cost of airfare and lodging can add up quickly, but there are still some affordable options out there. Recently on an online platform, people have shared some of the cheapest international destinations worth visiting from the east coast of the U.S.
Read more: 12 Must-Visit Affordable International Destinations from the East Coast