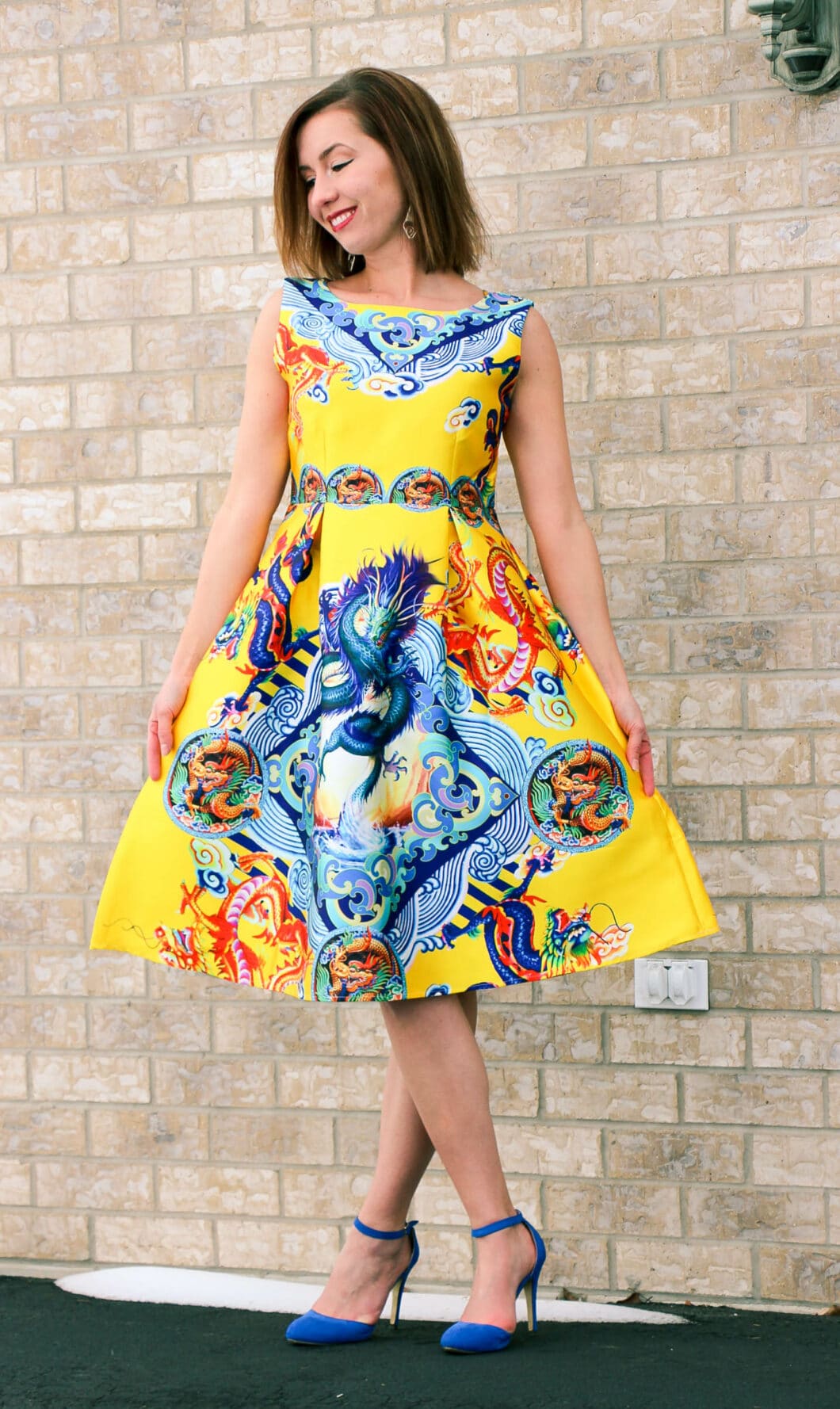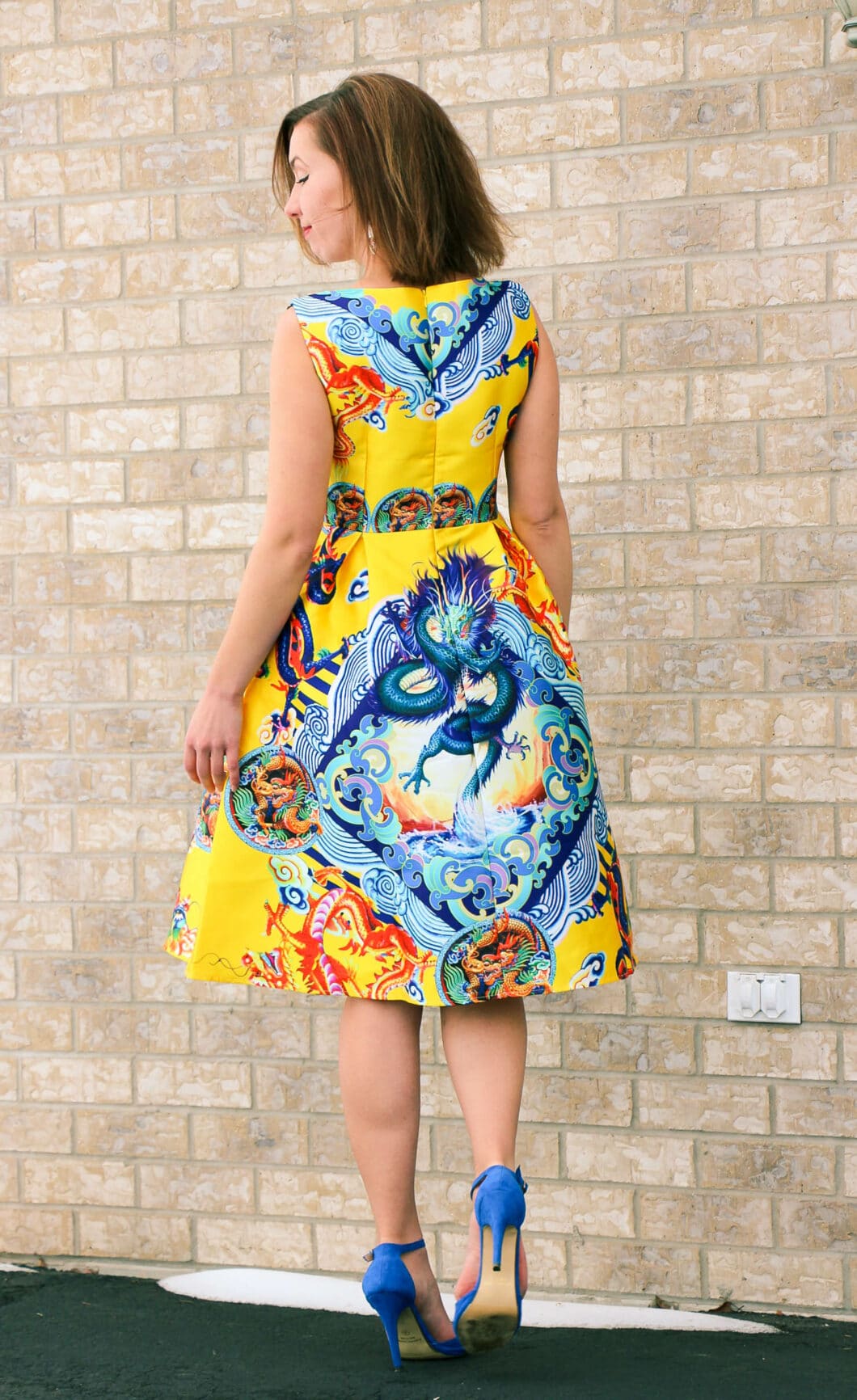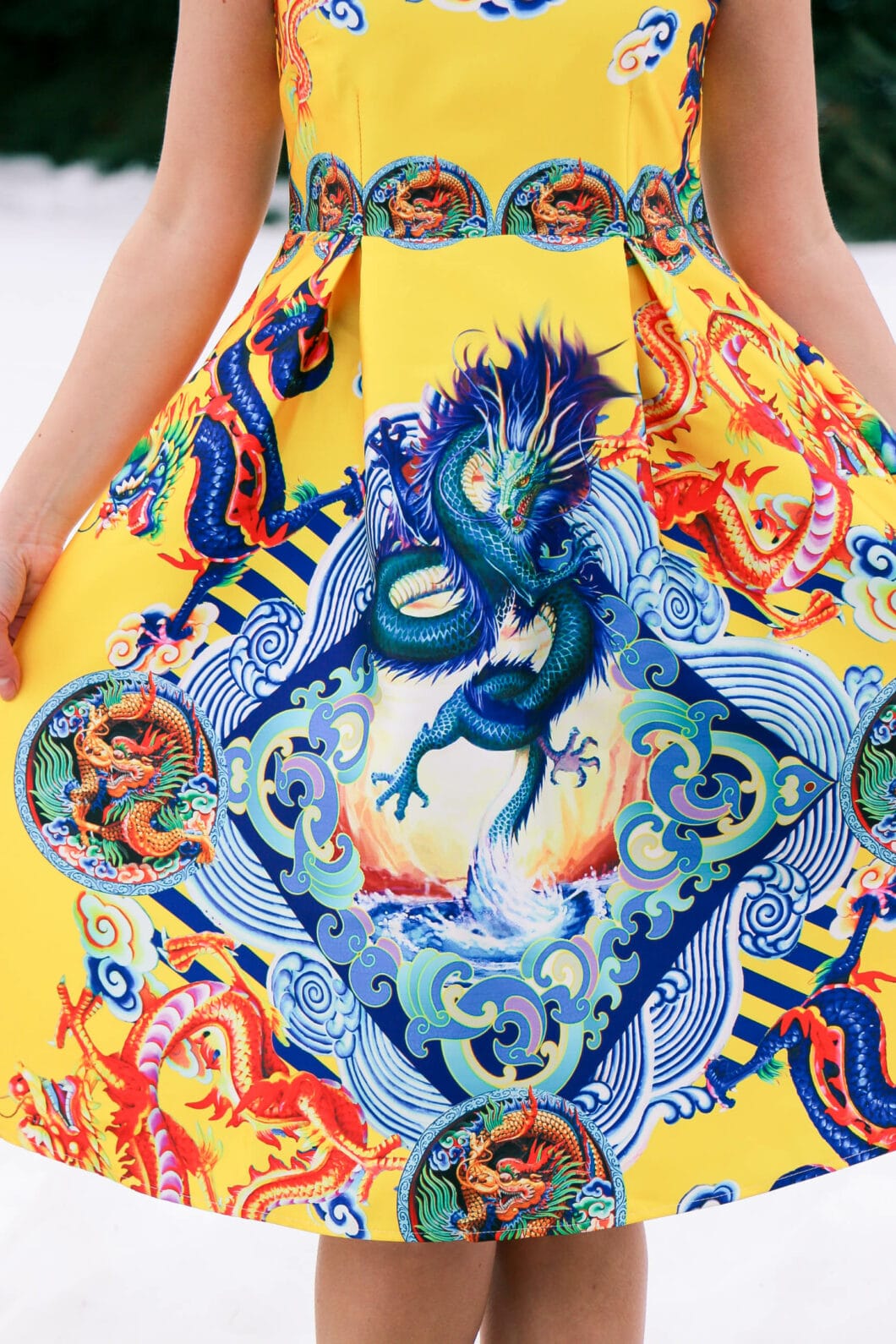 Let me start out by saying, dragons are awesome. And if you can have dragons on your dress, by all means, do it. My love of dragons probably stems from my obsession with Game of Thrones…which has some pretty incredible dragons in it.
However, I had actually bought this dress because I had seen its designer inspiration at The Met this summer. I fell in love with the detail of this Laurence Xu dragon robe dress immediately. (This was part of the China: Through the Looking Glass exhibit.)
However, I don't believe I will ever be able to afford the original version of this dress. So, Shein came to the rescue, once again, to give me an affordable option. I honestly think I spent a total of $6 on this dress, because it was on sale, and I had a coupon! This dress seems to be just a smidge too big on me, especially through the waist. However, for the $6 I spent…I am more than happy with it.
I also have a confession, after I took these photos I ended up wearing this dress out with a cardigan. I wasn't a fan of how a cardigan looked with this dress, but I was too darn cold to not wear one. It was a slightly warmer than usual day, but the wind was a bit nasty. (See photo below. Haha.)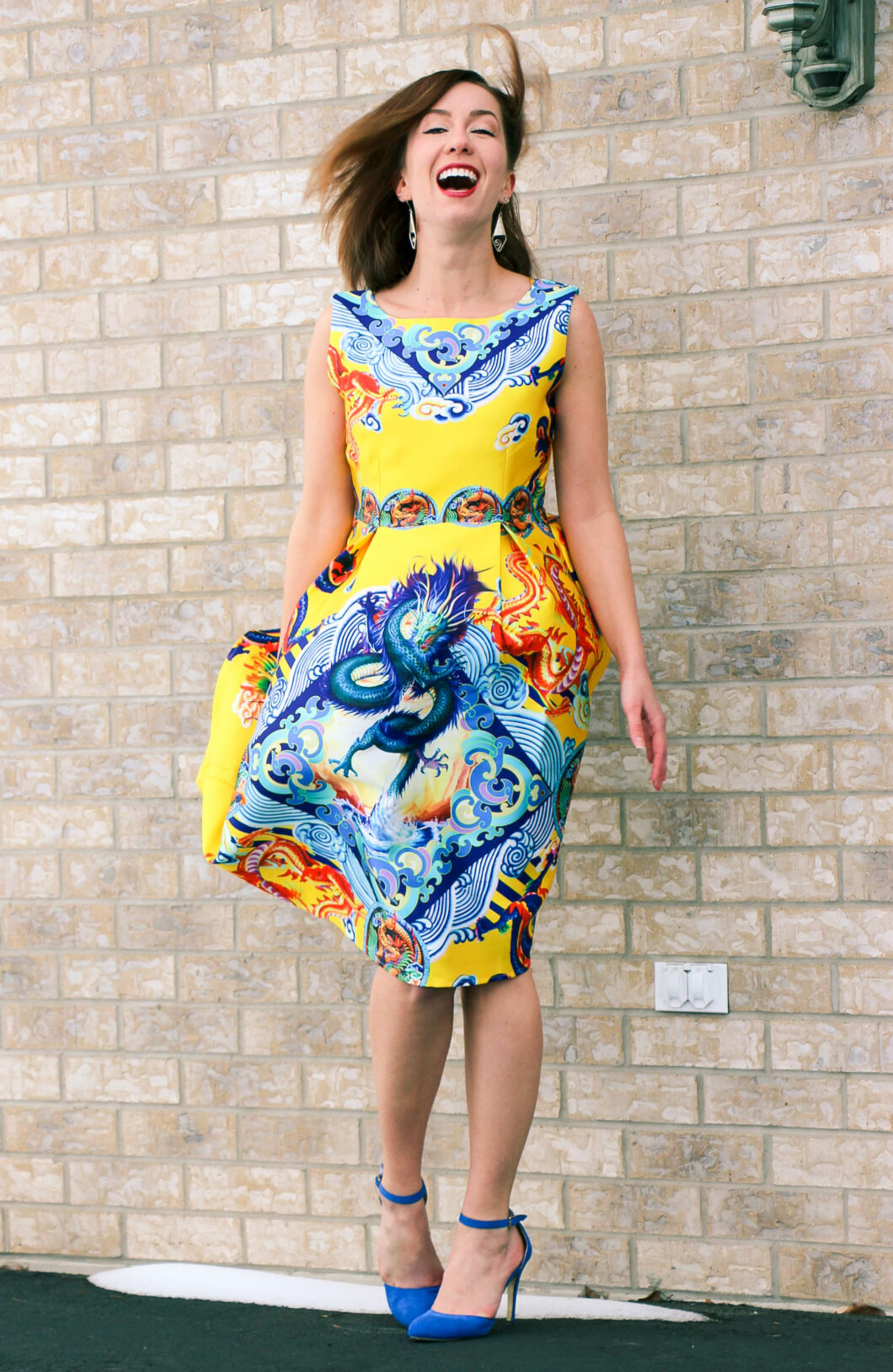 And this dress was a good reason to break out my blue heels again. It's been a while! And these guys are finally getting broken in enough that my wide feet no longer scream in pain when I wear them (they were originally a bit on the narrow side). But hey, these heels are less than $20…so, again, I can't complain too much about them being a bit narrow! (So, this whole outfit cost me less than $30. How about that?)
Do you have any mythical creatures you are slightly obsessed with? Let me know in the comments!
Where to find it:
Dress: Shein (Sold out. Similar here and here.)
Shoes: Amazon
Earrings: My Mom made them 🙂
Similar options:

To see my post on China: Through the Looking Glass, click here.