The Perfect Dupe for Birkenstock Boston Clogs – 12 Affordable Alternatives
The Birkenstock Boston clog is a true classic – it's been around for decades and everyone loves this comfortable and versatile shoe. It's no wonder that there are many dupes on the market. Sometimes you need a simple clog that offers the same benefits for a fraction of the price.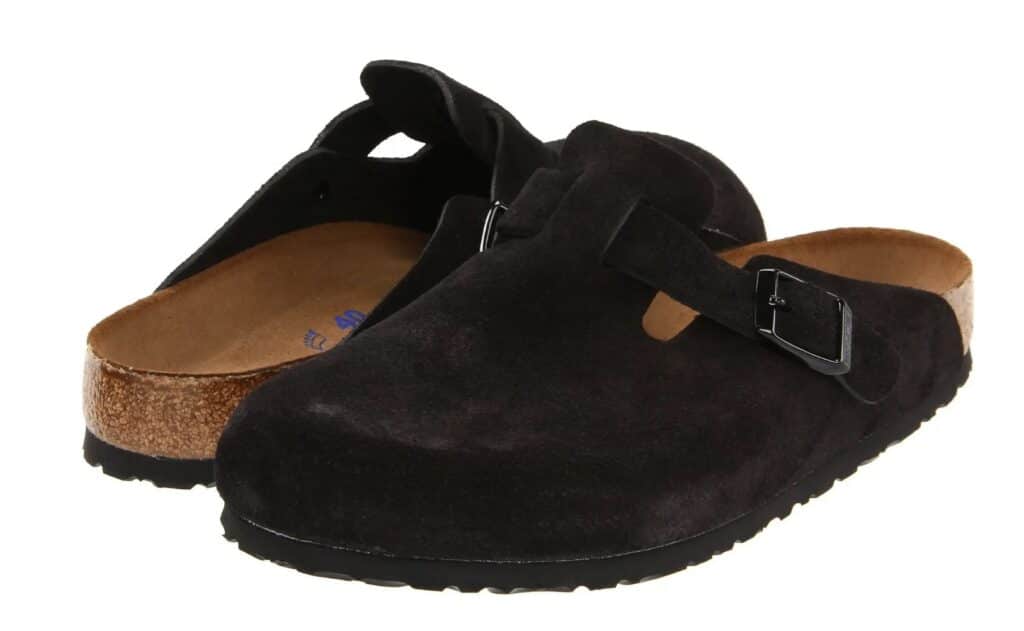 Have Clothes, Will Travel uses affiliate links. Meaning, if you click a link and make a purchase, Have Clothes, Will Travel gets a very small commission at no extra cost to you. Thank you for supporting the brands that make this blog possible!
What is the Birkenstock Boston Clog?
The Birkenstock Boston clog was first introduced to the market in 1977. Here we are 46 years later and the shoe is still wildly popular, so much so that you can find plenty of Birkenstock clog dupes to choose from. We'll talk about some of those in a minute.
The Birkenstock Boston's were created to offer a warm winter alternative to Birkenstock's classic sandals, the Arizona, which are meant to be worn with bare feet. (I also LOVE the Arizona, and use this pair all the time.) The Boston's can be worn with or without socks providing comfort and style that can be worn year-round, and they are.
The Birkenstock Boston clog is comfortable because of the attention to ergonomics. All Birkenstock footwear, including the Boston clog, have a footbed made out of cork, which molds itself to your feet. Meaning that your Birkenstock shoes are probably the most comfortable shoes in your closet. (My Birkenstocks are definitely the most comfortable shoes I own.)
The Birkenstock Boston can be found everywhere, from runways to board rooms, and everywhere in between. These versatile shoes are comfortable and pair well with any outfit from sweaters and slacks, to skirts and blouses, or jeans and t-shirts.
Birkenstock Boston clogs will typically cost you roughly $150, which means that they may not fit the budget for everyone. That's why you will love these Boston clog dupes, below, which will cost you a fraction of the price.
Best Birkenstock Boston Clog Dupes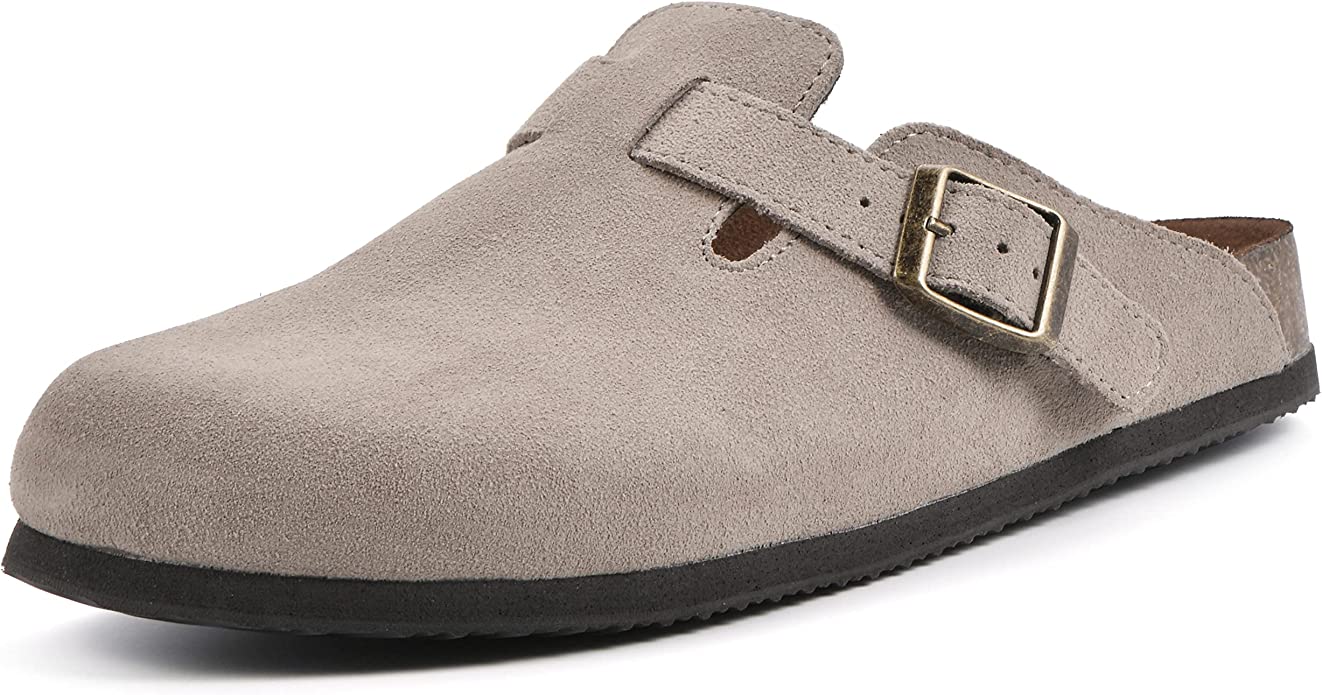 White Mountain Clog
If you are looking for some Birkenstock Boston dupes that come in a selection of colors and linings then you might like the White Mountain Clogs on Amazon. They cost around $55 and they come in black, brown, and taupe suede. You can also choose faux fur or suede lining on the inside of the shoe.
Steve Madden Social Tan Suede
The Steve Madden Social collection of shoes is high-quality Boston dupes that come in black, white, and tan. The white version is called cuddle white and they are made of a white shearling upper, with a white shearling lining, so you know they are comfy and toasty. You can get a pair of these comfy and stylish shoes for $70, less than ½ the cost of a pair of Birkenstock brand Boston's.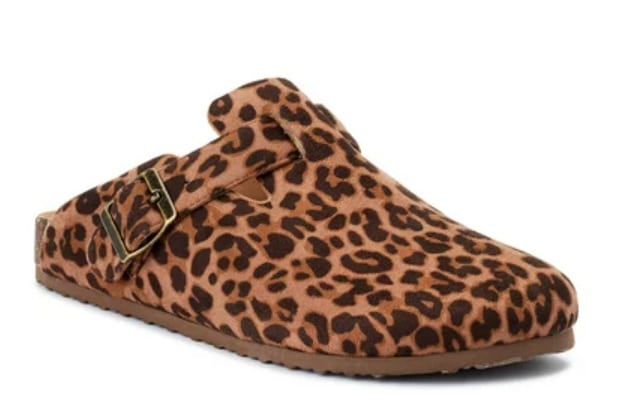 If you were wondering if you can find a Boston dupe at your local big box retailer, you sure can. You can find a Birkenstock Boston clog dupe at Walmart. These Boston dupes are available in taupe, orange, black, leopard, cognac, and sand at an affordable price. You can pick up a pair of these Walmart exclusives for less than $15.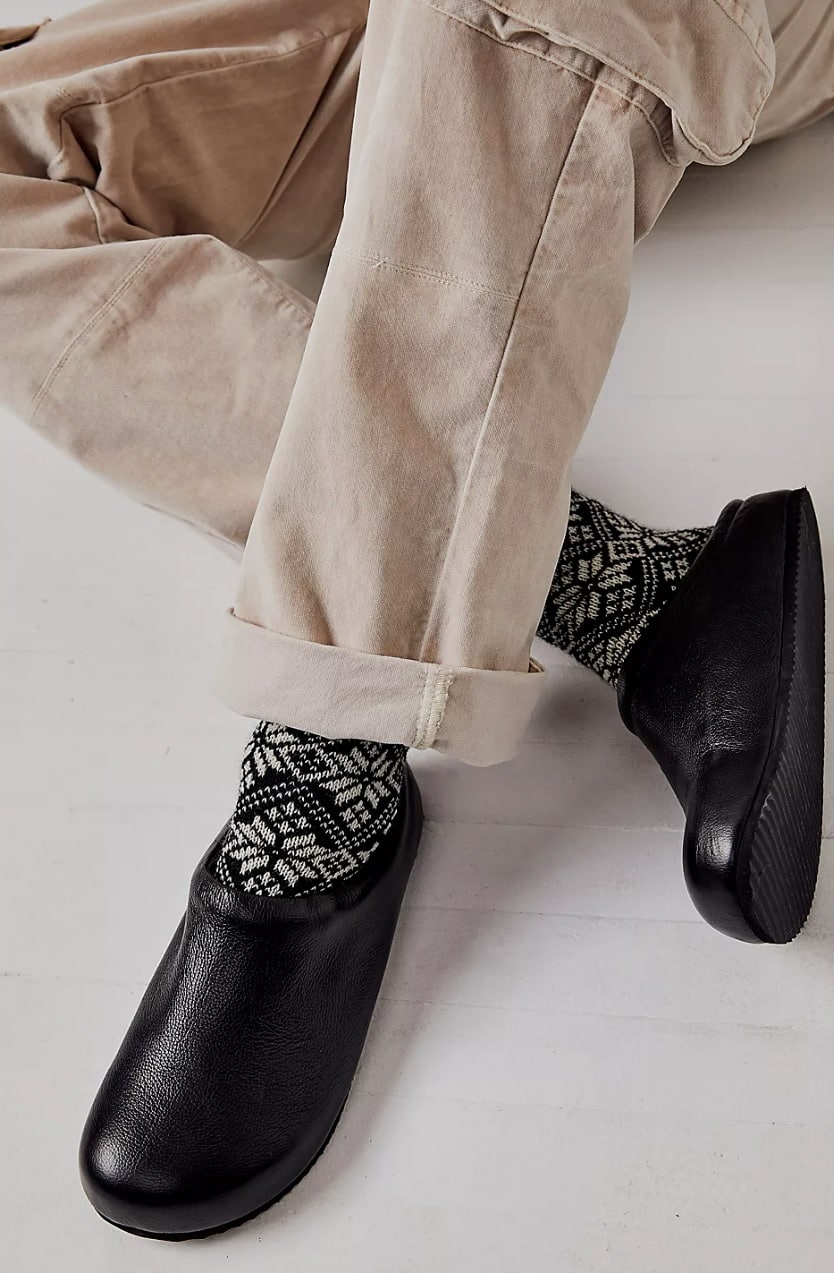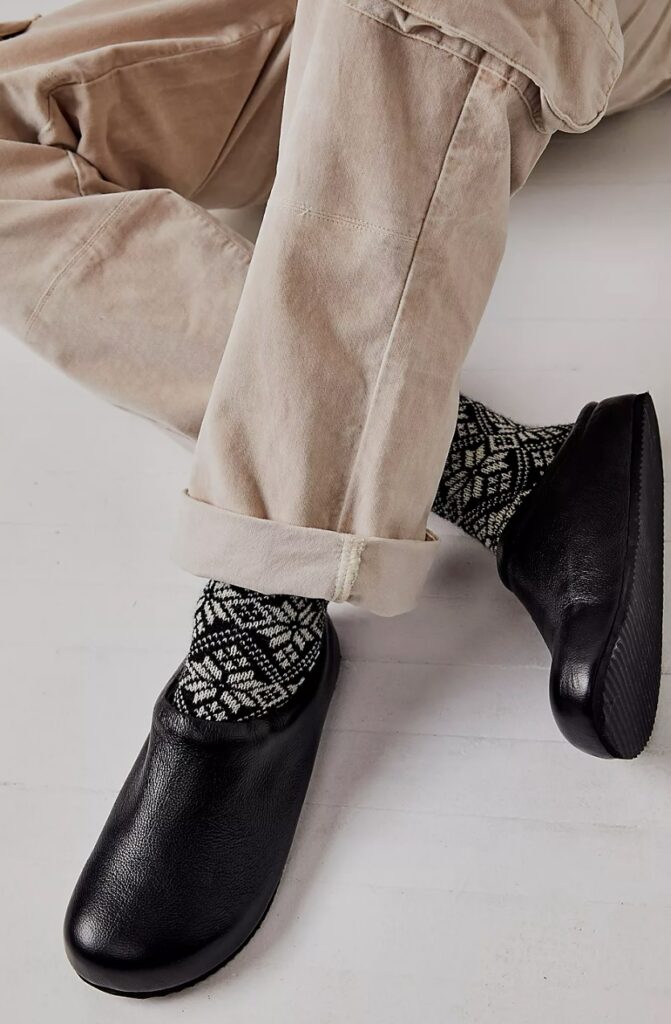 Cambria Footbed Clogs at Free People
If you are looking for some comfortable Boston dupes in fun colors then Free People have the shoes for you. Their Cambria footbed clogs come in black, sand, tennis green, and wisteria. You can get Boston dupes to color coordinate with your outfits, and unlike Birkenstock, Free People has shoes in stock!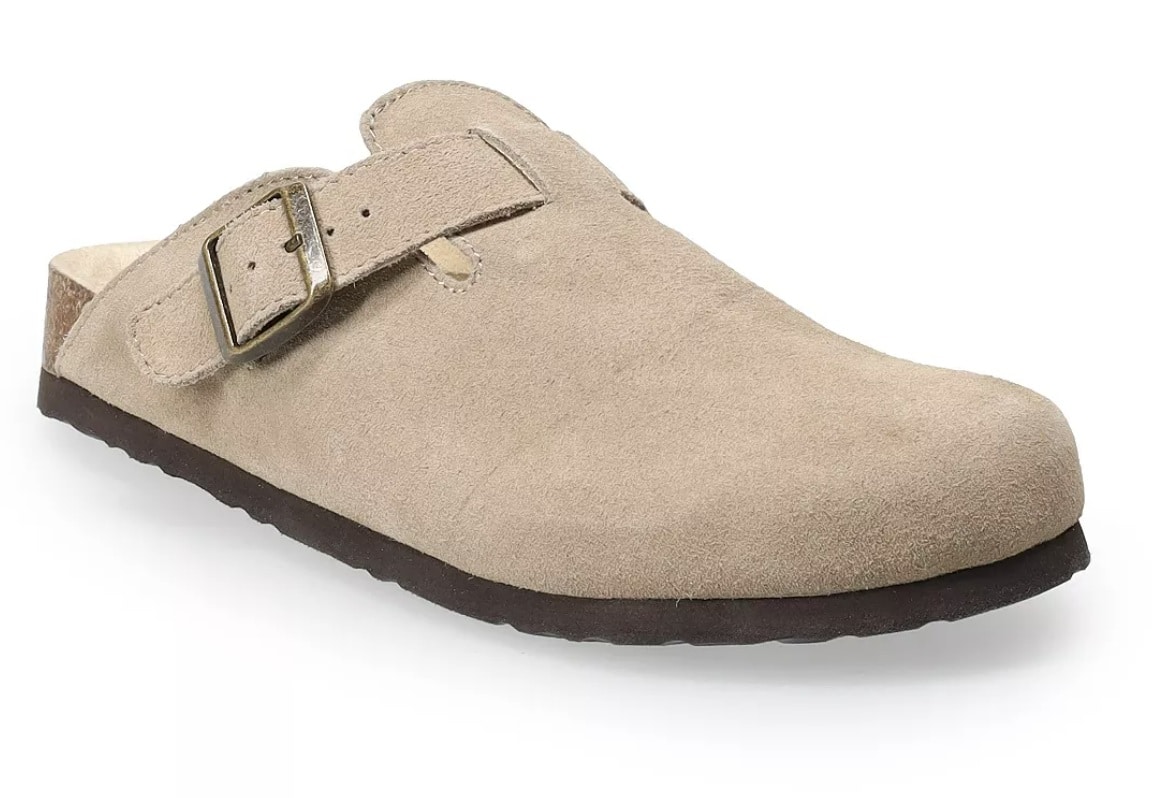 Sonoma Goods for Life Waterford Suede Clogs
You can find these suede clogs from Sonoma Goods for Life at Kohls. These Birkenstock Boston clog taupe dupes also come in black suede. At just $49.99 a pair, you can feel confident in buying a pair in each color.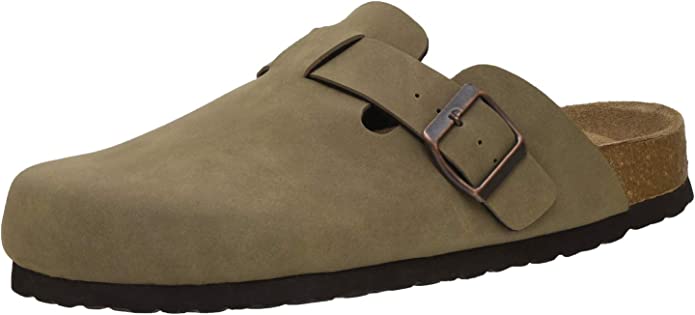 CUSHIONAIRE Women's Hana Cork Footbed Clog
If you are looking for a bargain Boston dupe then these Cushionaire cork footbed clogs are a steal at just $39. They come in brown, stone, and black and you can find them on Amazon. These Birkenstock Boston dupes are highly rated by Amazon customers even from those who have owned the real deal.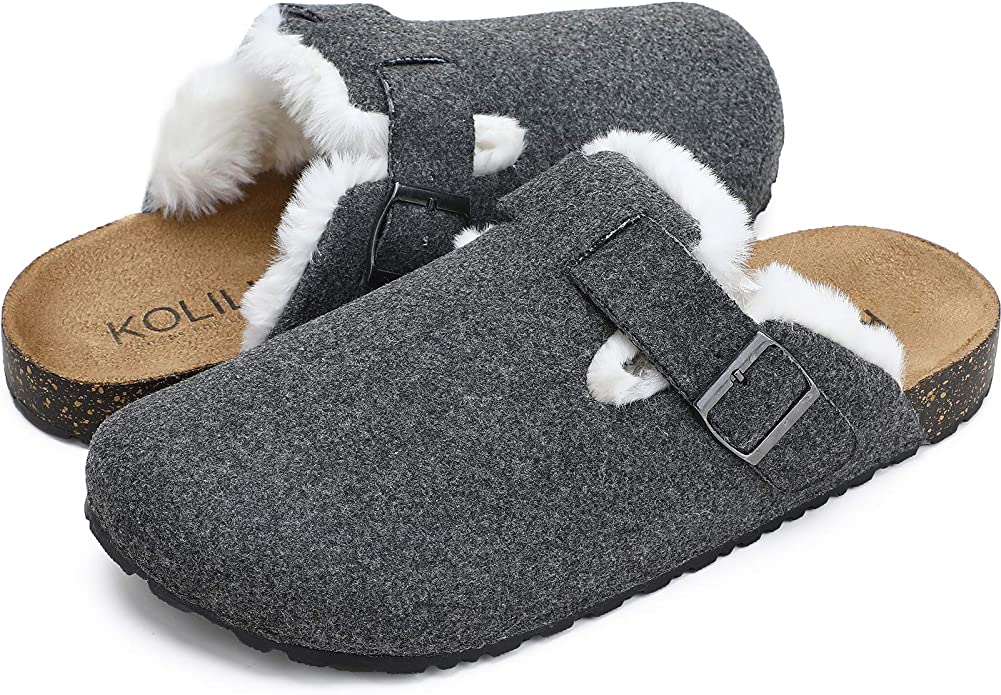 Kolilli Women's Cork Clogs
If you are looking for extra worth and comfort these shearling-lined cork clogs are the ones for you. These buckled felt clogs come in a pretty gray color and you can find them on Amazon for just $16.99!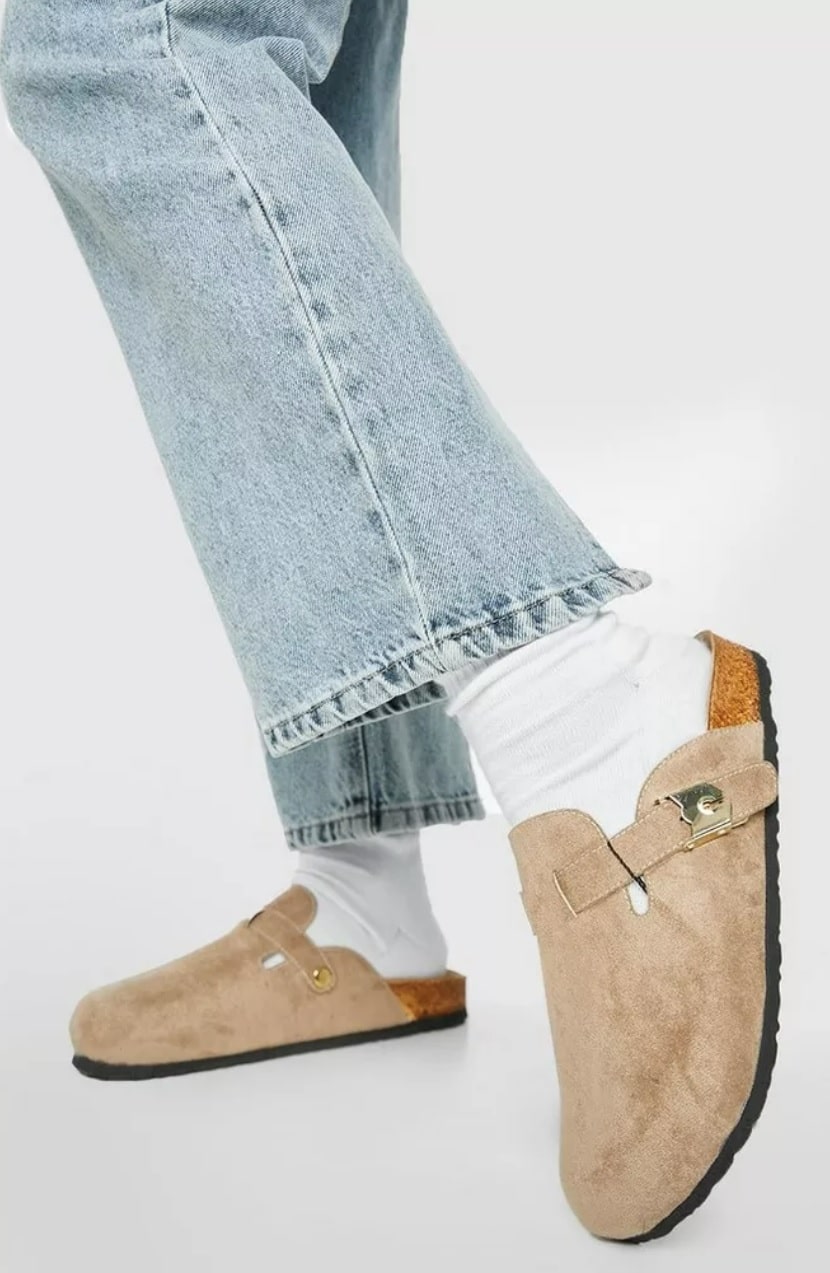 Boohoo Closed Toe Clog
Boohoo has some Birkenstock Boston clog taupe dupes for $55. You can also get them in black suede. These slip-on clogs look great with jeans but you could easily pair them with a flirty boho dress.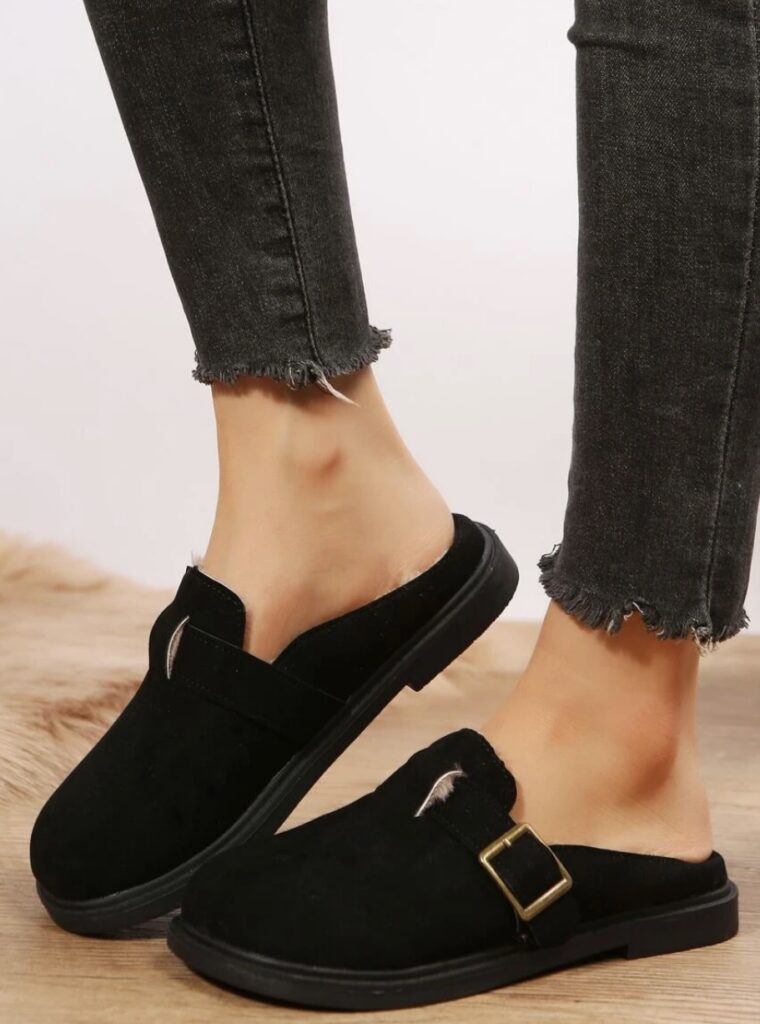 Buckle Decor Faux Suede Thermal Lined Flat Mules
Shein has a selection of faux suede thermal-lined Boston dupes for you to choose from. These shoes are lined with faux fur that is incredibly soft and warm to keep your feet warm on the coldest of winter days. These shoes come in black, khaki, and two different shades of brown, and will only cost you $15 a pair!
Read next: Is Shein Legit? Honest Shein Review: MUST-READ Before Ordering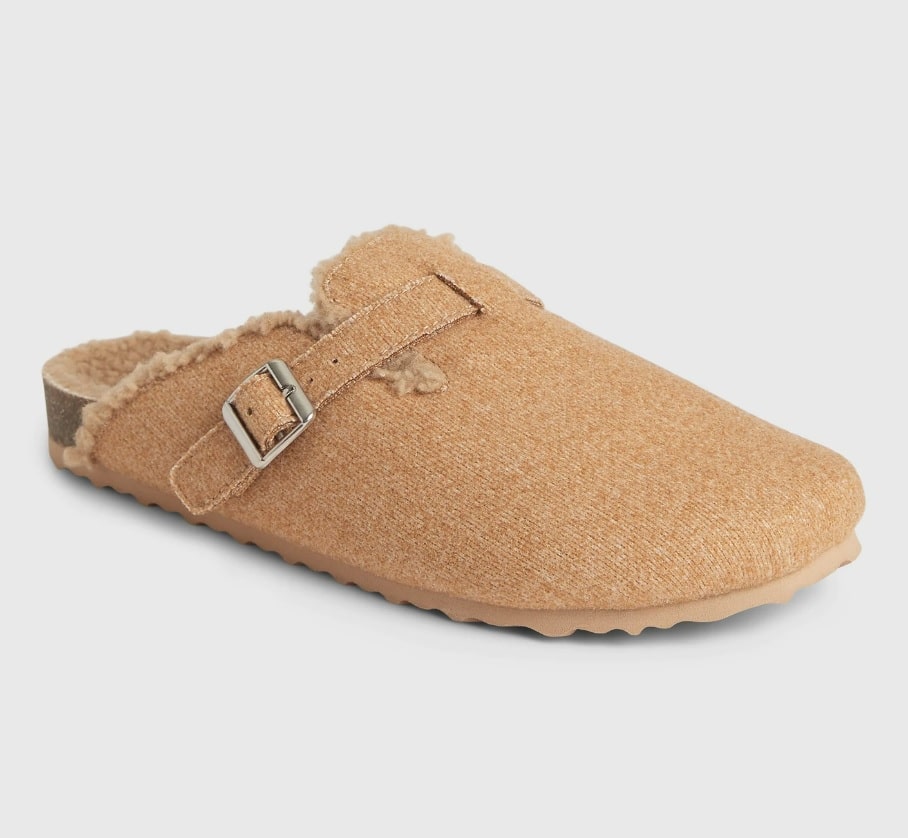 Sherpa Clogs
These sherpa clogs at Gap are another affordable and comfortable Boston dupe that you will love! These sherpa-lined clogs come in black, brown, heather gray, and ivory beige. Use the adjustable metal buckle to get the perfect cozy fit for you.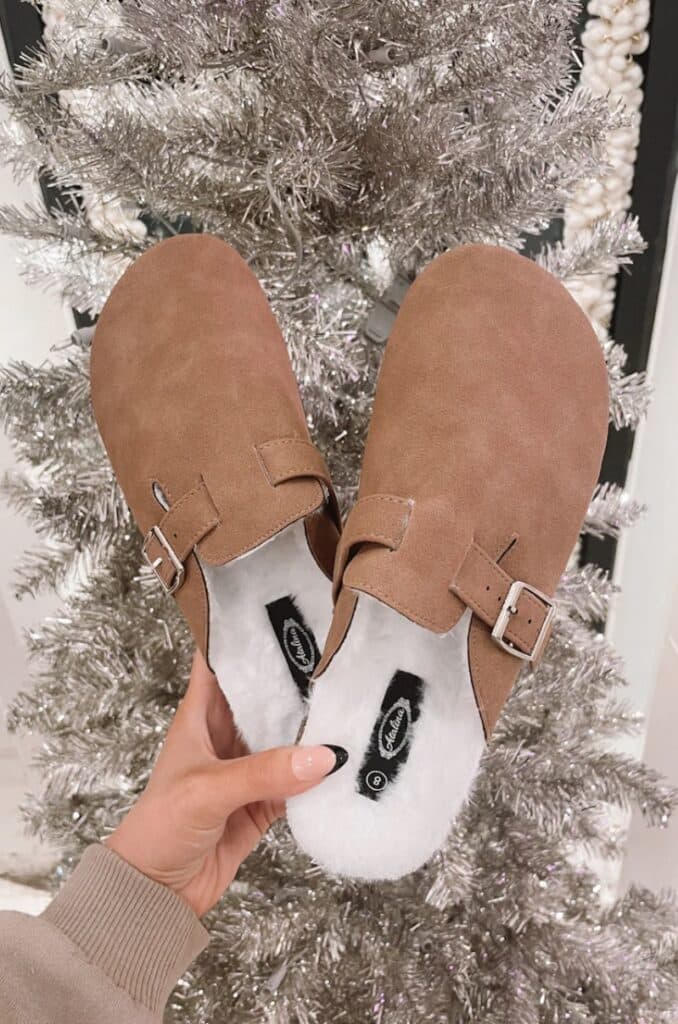 Harlow + Poppy Boston Clog
You can get some cute taupe fur-lined Boston dupes from Harlow +Poppy for just under $20. However, note that these do run on the small size so they advise purchasing a size up from your usual shoe size.
Buckled Suede Clogs
These buckled suede clogs can be found at Zara for just $69. They look great and would be a nice addition to your wardrobe. Wear them with jeans or dresses, to the office or out for a weekend adventure. These versatile shoes will fit in anywhere you wear them.
Finding the original Birkenstock Boston in your size can be just about impossible right now due to their enduring popularity. There are lots of great affordable dupes out there for you to buy though. You just have to know where to look for them, and now you do!
There is a Boston dupe out there for everyone in a variety of materials, colors, and linings. You can also find them at a price point that you feel comfortable with for your budget. Which of these Boston dupes are you going to add to your shoe collection?