My BRUTALLY Honest Vivaia Shoes Review: MUST-READ Before Buying
I have A LOT to say on the subject of Vivaia shoes. This post is my brutally honest review of Vivaia shoes, and why I don't love this company.
My relationship with Vivaia shoes began in early 2021 when their affiliate marketing team offered to send me a pair of their "sustainable" Aria 2.0 flats to try. I have since ordered a pair of "sustainable" boots (for the purpose of this post), and they have also sent me a pair of their new Aria 5 flats.
A lot of reviews focus on how "sustainable" and "ethical" Vivaia shoes are. And frankly, I don't buy it. This company smells of Greenwashing, and there are just too many red flags to give this company the benefit of the doubt. This post is going to explain why I think that, and why this company really leaves a bad taste in my mouth.
I will however take a step back from my personal views, and review the overall quality of Vivaia shoes, their shipping and return policy (my experience actually using their return policy), how well Vivaia shoes hold up in the wash, and whether or not I recommend the shoes from a comfort and quality standpoint.
Buckle up! This review of Vivaia shoes has A LOT to unpack.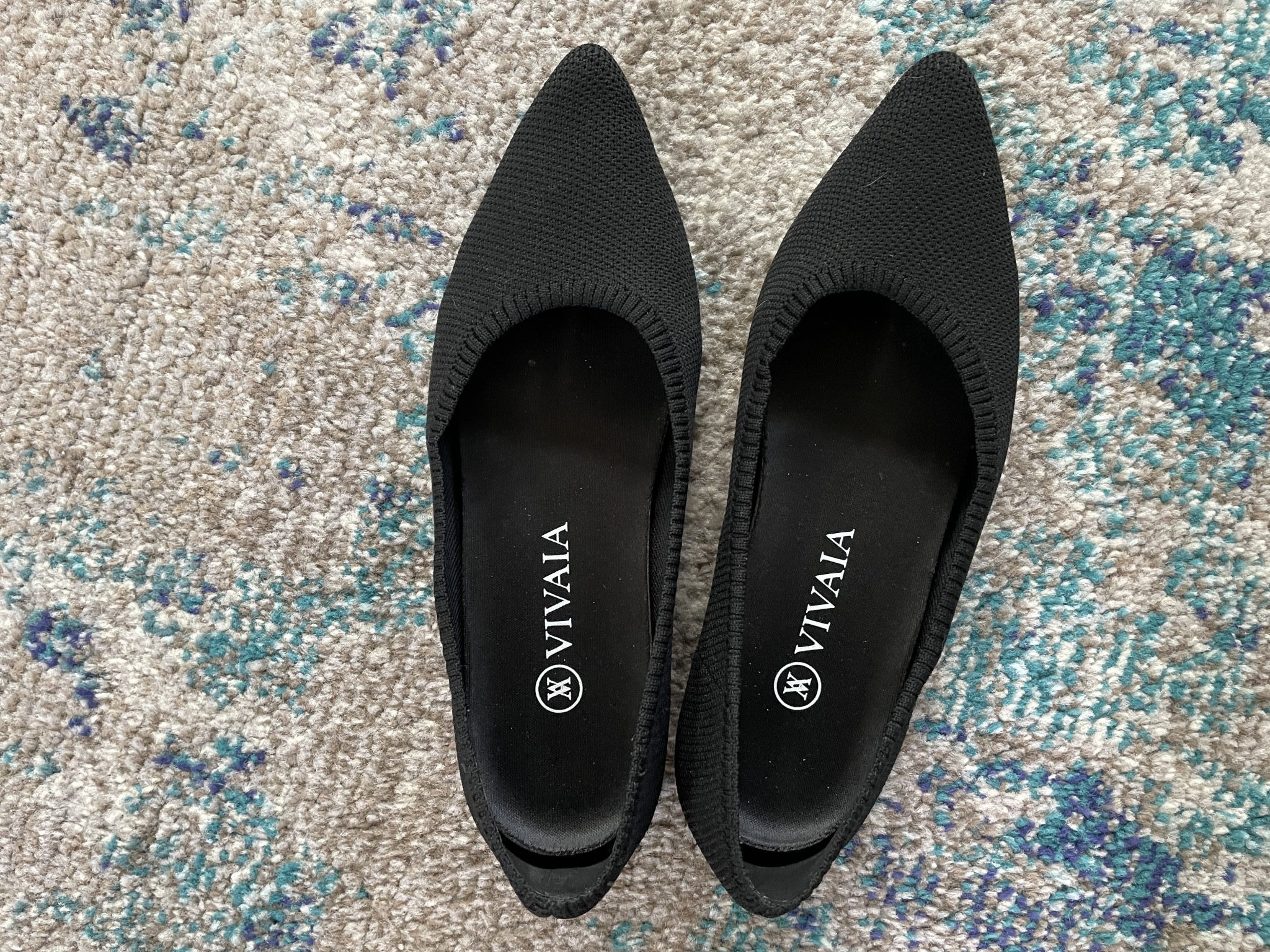 Disclosure: Have Clothes, Will Travel uses affiliate links. This means, that if you click a link in a post and make a purchase, Have Clothes, Will Travel gets a very small commission at no extra cost to you. Thank you for supporting the brands that make this blog possible!
What are Vivaia Shoes?
Vivaia is a new shoe company that was founded in 2020. Per their website, their mission is:
They claim to be focused on creating shoes that are comfortable and stylish, while "fusing modern technology with sustainable practices" for the ultimate in eco-friendly footwear and apparel."
Their flats are what they are most known for. However, they have expanded their collection of shoes to sandals, loafers, mules, sneakers, and boots.
The shoes are made from recycled plastic bottles and many of their shoes are able to be washed in a washing machine.
Where are Vivaia Shoes from?
The Vivaia factories are based in China and the shoes are shipped from China. Now, China does have a stigma regarding its sustainability practices and employee welfare. However, having a factory in China does not inherently mean a company isn't sustainable or ethical.
Vivaia shoes has a big story on their website about why they produce in China and how well their employees are treated. They provide no evidence to back this up, though, on their website. I had reached out to them about proof regarding their sustainability practices when they sent me that first pair of flats last year. They said, "they are GRS certified and are applying for more certifications." I'll get into this more in the next couple of sections…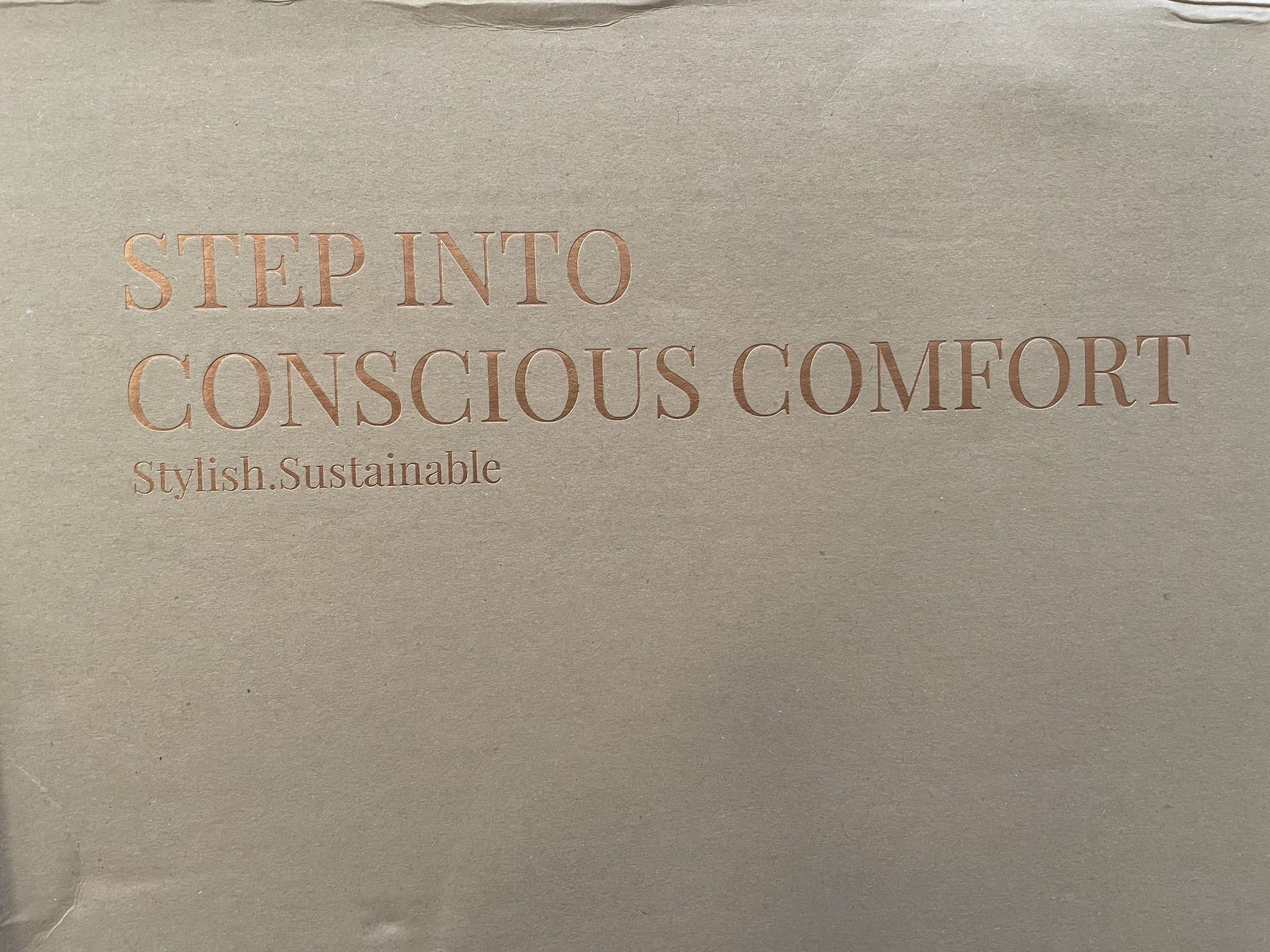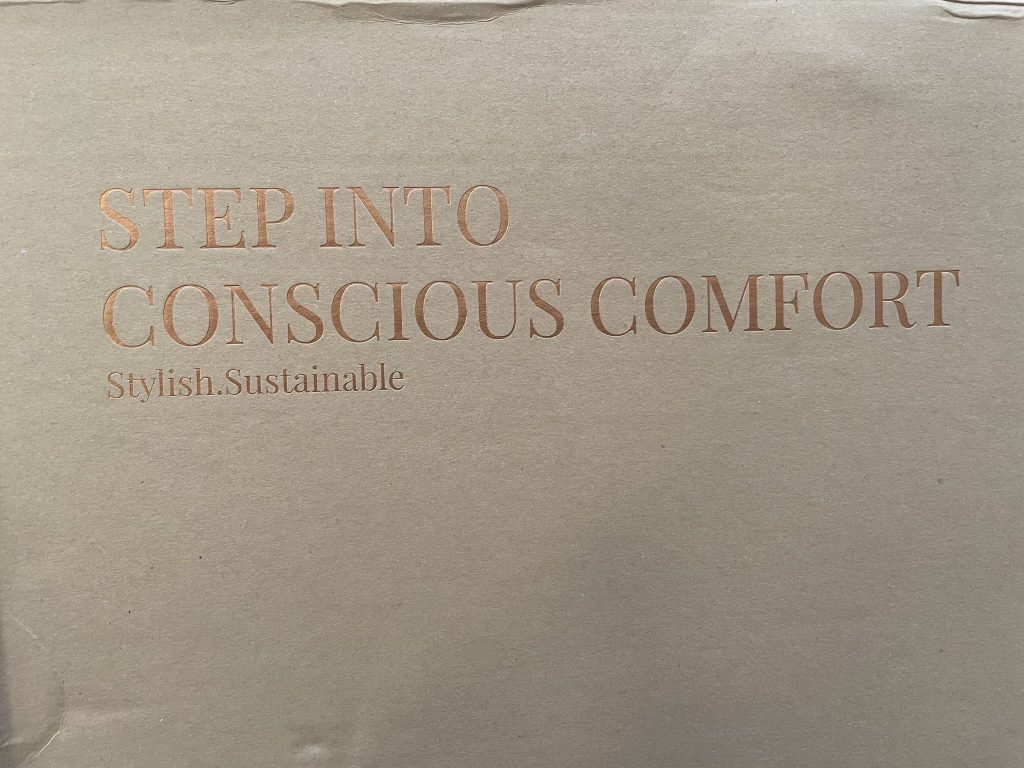 Are Vivaia shoes sustainable?
In full disclosure, I have a lot to learn and a lot to correct with my own purchasing behavior when it comes to sustainability. However, over the last couple of years, this is something I have been focusing on for myself… getting a better understanding of how to shop for sustainable clothing, purchasing high-quality items that will last for years vs fast fashion, and buying secondhand when possible.
I've started working with incredible sustainable and fair trade brands – like Passion Lilie and Carry Courage. Brands like this have taught me A LOT about what to look for when selecting where to purchase my clothing from.
The Vivaia Shoes website (and their marketing team) swear they are helping the planet and they are saving the world by making shoes out of plastic bottles. However, here is why this is more of a marketing ploy (aka Greenwashing) than actually being a sustainable practice. (And in defense of Vivaia shoes – they are not the only company who is doing this. There are A LOT of clothing companies jumping on this bandwagon and claiming they're sustainable – including Rothy's.)
To sum this up, the main reason a piece of clothing made of recycled water bottles is not great for the environment is that once a plastic bottle is made into clothing, it won't be recycled again…it will end up in a landfill. (Whereas, if it's made into another plastic bottle, it continues its lifecycle.)
This article by Well and Good does a fantastic job of explaining why plastic water bottle clothing is not great for the environment.
This article called "The Myth of Sustainable Fashion" by Harvard Business Review is also a great read when it comes to getting a better understanding of sustainability in the fashion industry of what works and doesn't work. What stood out most to me in that article is that less than 1% of all clothing is recycled into new clothing.
So are we really helping the environment by buying "plastic bottle fashion"? No, we're not. The best way we can help the environment is to reuse our clothing (avoid overconsumption) and buy secondhand when needed.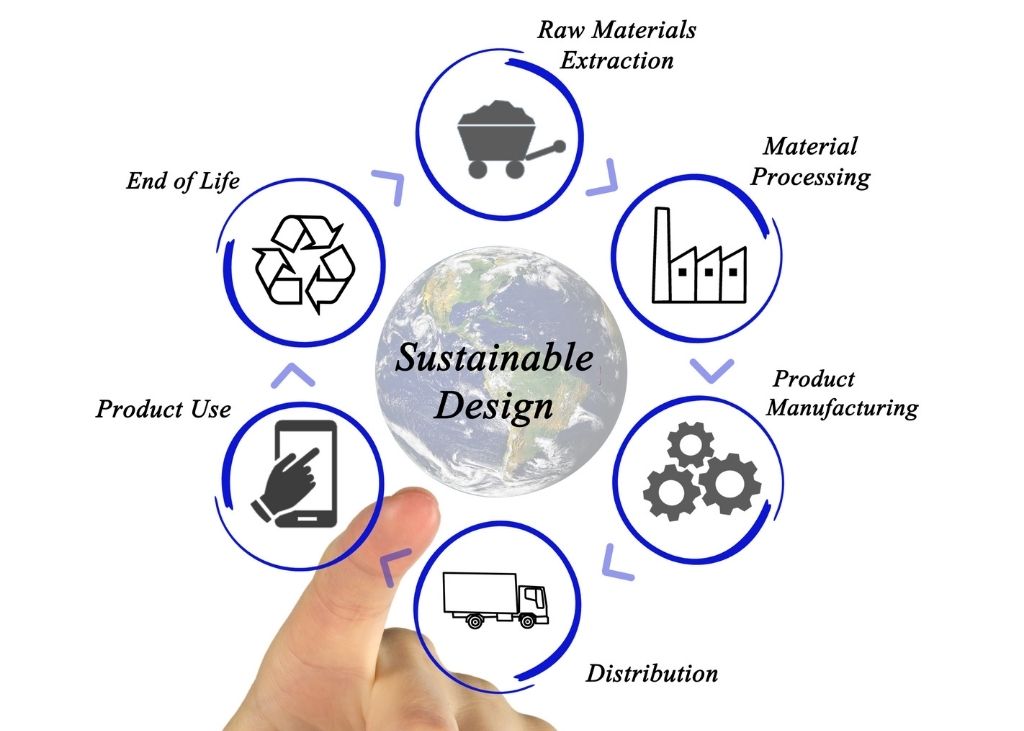 Are Vivaia shoes fair trade?
The Vivaia website does NOT claim to be a fair trade company. What is fair trade? Fair trade is when a company pays fair wages and works with organizations to ensure safe and healthy working conditions for their employees.
Again, China has quite the stigma surrounding its working conditions, but having a factory in China does not inherently mean they are evil… However, it is likely their employees are not being paid adequately.
This is an assumption on my part because they recently reached out to me (again) about working together. They asked me to create a full blog post, social media posts, AND a YouTube video, and they offered to pay me the handsome sum of $50 for my efforts.
Now, that would take me days (or weeks, depending on how in-depth the post/video are) of work to complete, and I would charge thousands of dollars for a project of that nature. The fact they offered so little for that amount of work makes me wonder what they are paying their own employees? Just food for thought…
I know, if you're not in digital marketing, the idea of paying someone like me is crazy. I've gotten plenty of death threats and nasty emails for mentioning this in past posts. I am aware that blogging is a weird job, but nonetheless, it is a job. Please save your breath with emailing me your thoughts on this subject, I promise, I've heard it already. And also, you're here reading this review… so blog posts can't be completely useless then?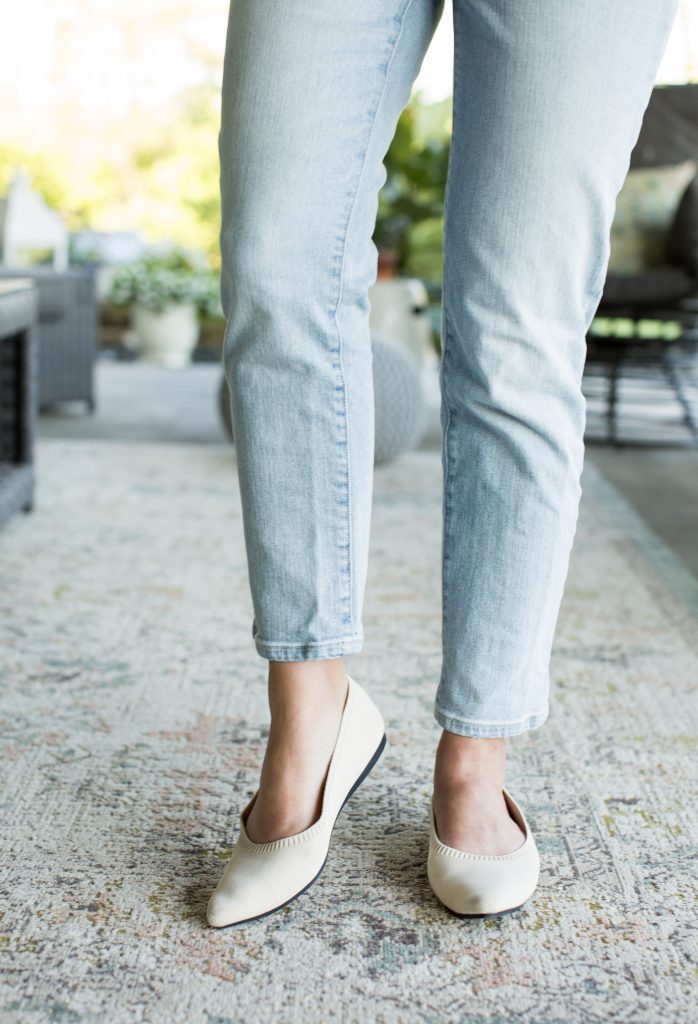 My Honest Vivaia Shoes Review
Now, as a company, I think we've established I do not have any love for Vivaia shoes or their morals. However, for this section of the post, I am taking a step back from my own feelings about this company and looking only at the product from a quality perspective.
This portion will discuss my experience with shipping, returns, and overall quality and sizing of Vivaia shoes.
Vivaia shoes – how long does shipping take?
In my experience, Vivaia's processing time only took one day. That means from the time I placed my order to the time it shipped from their warehouse only took one day. That's a pretty good processing time, in my opinion.
Shipping to my address in the US took less than 2 weeks. (I believe it was 10 days to be exact.) So, the shipping estimates on their website are accurate in my experience.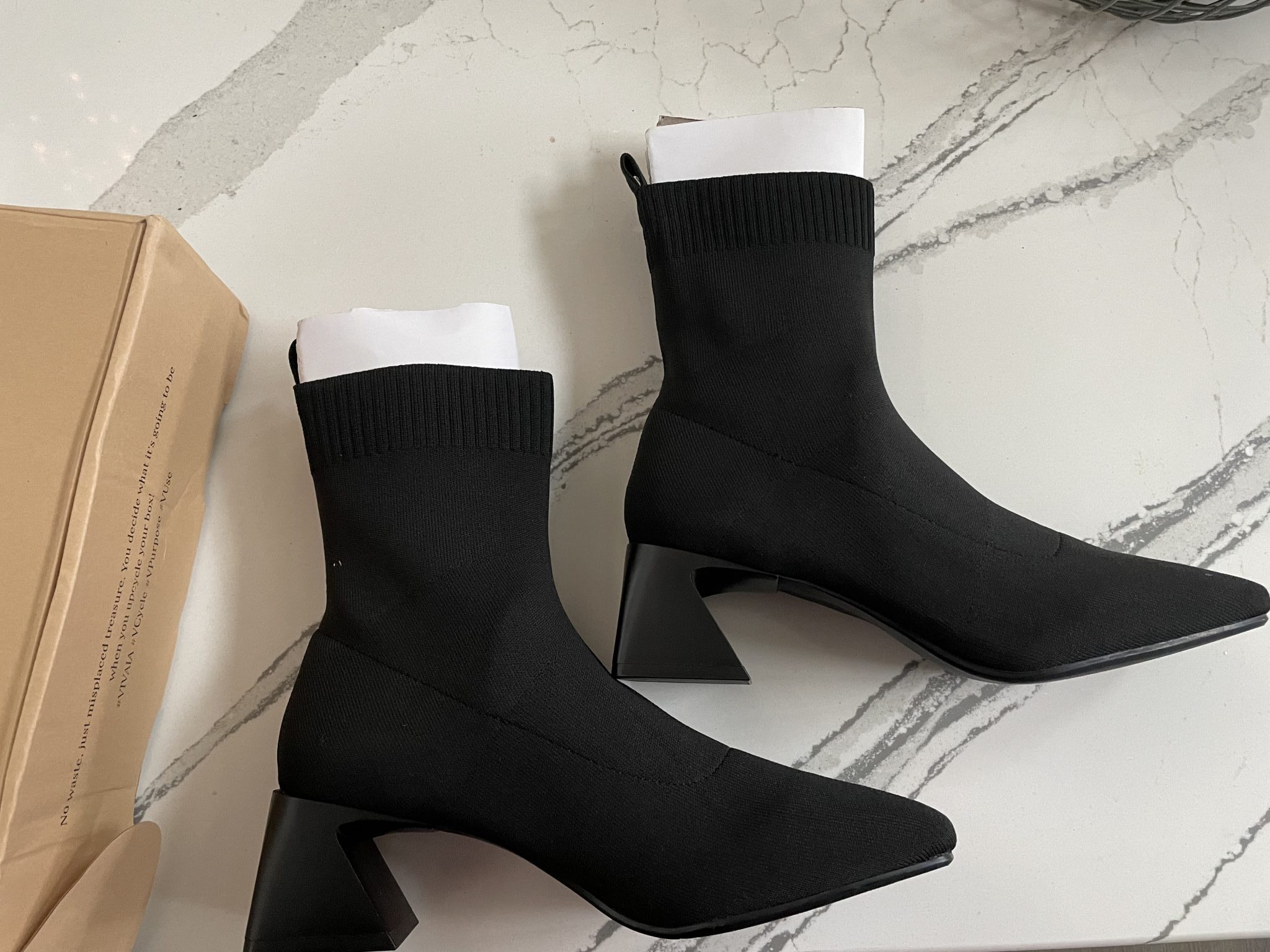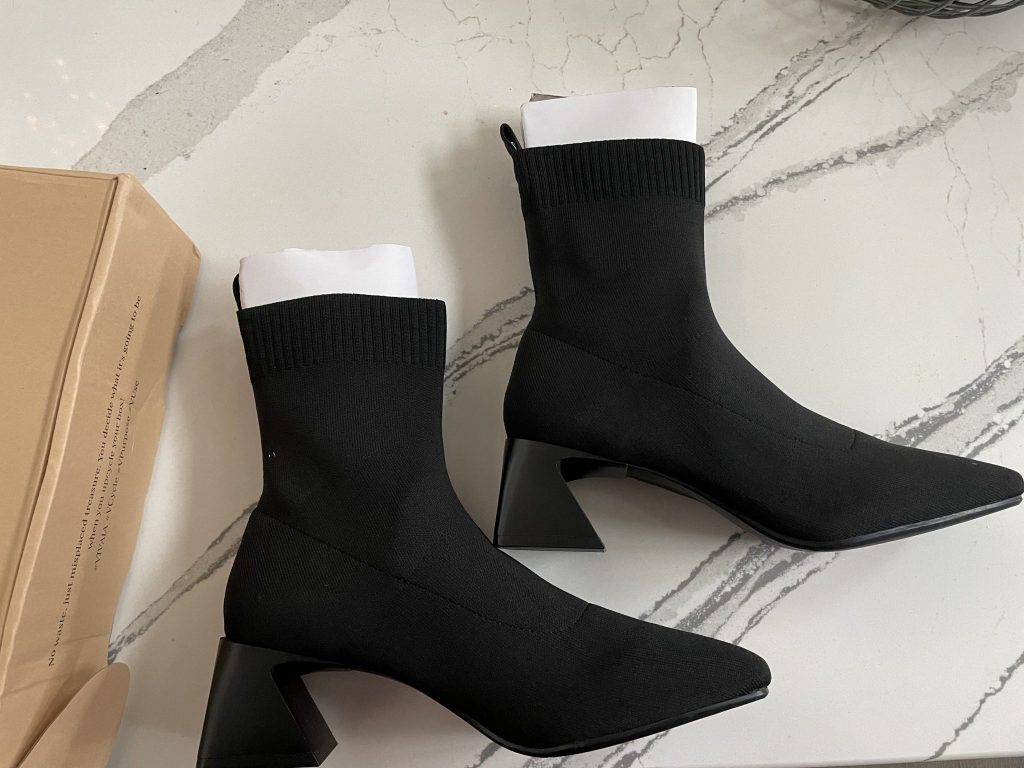 What is Vivaia's Return Policy? My Experience
I went through the return process to see how it worked for myself. Most of the negative reviews I was seeing around Vivaia were due to their nonexistent return policy.
I had ordered a pair of boots last winter, that I did actually quite like. (See above, they are super cute and very comfortable.) However, I knew the thin cloth material wouldn't hold up in a Wisconsin winter. So, I returned them.
The Vivaia return process is weird, I will say that, but it does exist.
In order to place a return, you have to contact their customer service, which I did. It took them about a day to get back to me with the return instructions promised. Then I shipped the shoes back with the return form they gave me.
After that, I didn't hear a peep from Vivaia shoes. I had no idea if my shoes ever reached their facility, if they were processing my return…nothing.
I reached out to their customer service again after a couple of weeks. (This was with my personal email address, not my blog. I was just a regular customer for this transaction.) Then, the full return amount was refunded to my Paypal account.
It wasn't the smoothest return process in the world, but I did at least get my money back.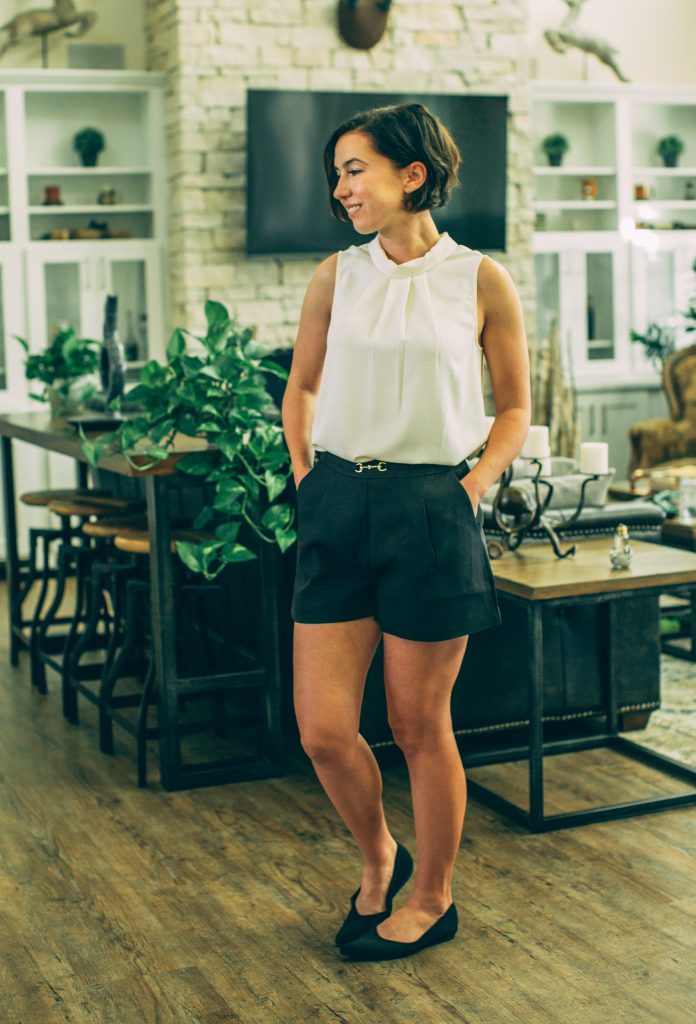 Are Vivaia shoes true to size?
My first time ordering shoes via Vivaia their marketing team sent the Aria 2.0 Flats to me. They insisted I base my size on the length of my foot. Based on that, their size chart suggested I should be a size 38.
This was slightly too small on my feet. I can still wear the flats, but if I wear them all day, the toe box feels pretty cramped and my heel is rubbed raw by the end of the day.
However, when I ordered the boots on my own and earlier this year I was sent the Aria 5 flats. I had ordered both in a size 39, which equals a size 8 in US sizes (my usual size). These fit perfectly. I can wear them all day with no issues.
So, I would say they ARE true to size if you just base it off your normal US size.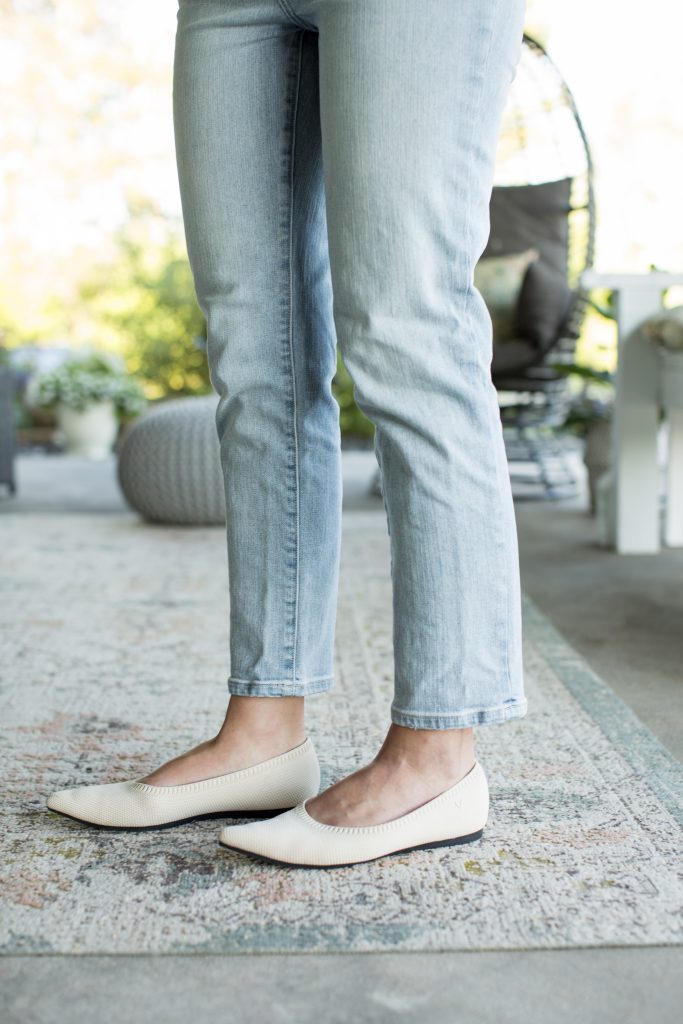 Do Vivaia shoes fit wide feet?
I have fairly wide feet (and a bunion) and have a difficult time finding shoes that are comfortable for my feet. The size 39 flats and boots fit my wide feet wonderfully.
The fabric has some stretch, so the first couple of times (at least for the flats) that I wore them, they were slightly tight on my wide feet. But they did loosen up and are now some of the most comfortable flats I own (as much as it pains me to say that).
How well do Vivaia shoes hold up in the wash?
My 1st pair of Vivaia shoes were a pair of black flats. Because of their color, I have not had to wash them. However, my Aria 5 flats are cream, and they have gotten a little scuffed and dirty after several months of use (see pic above).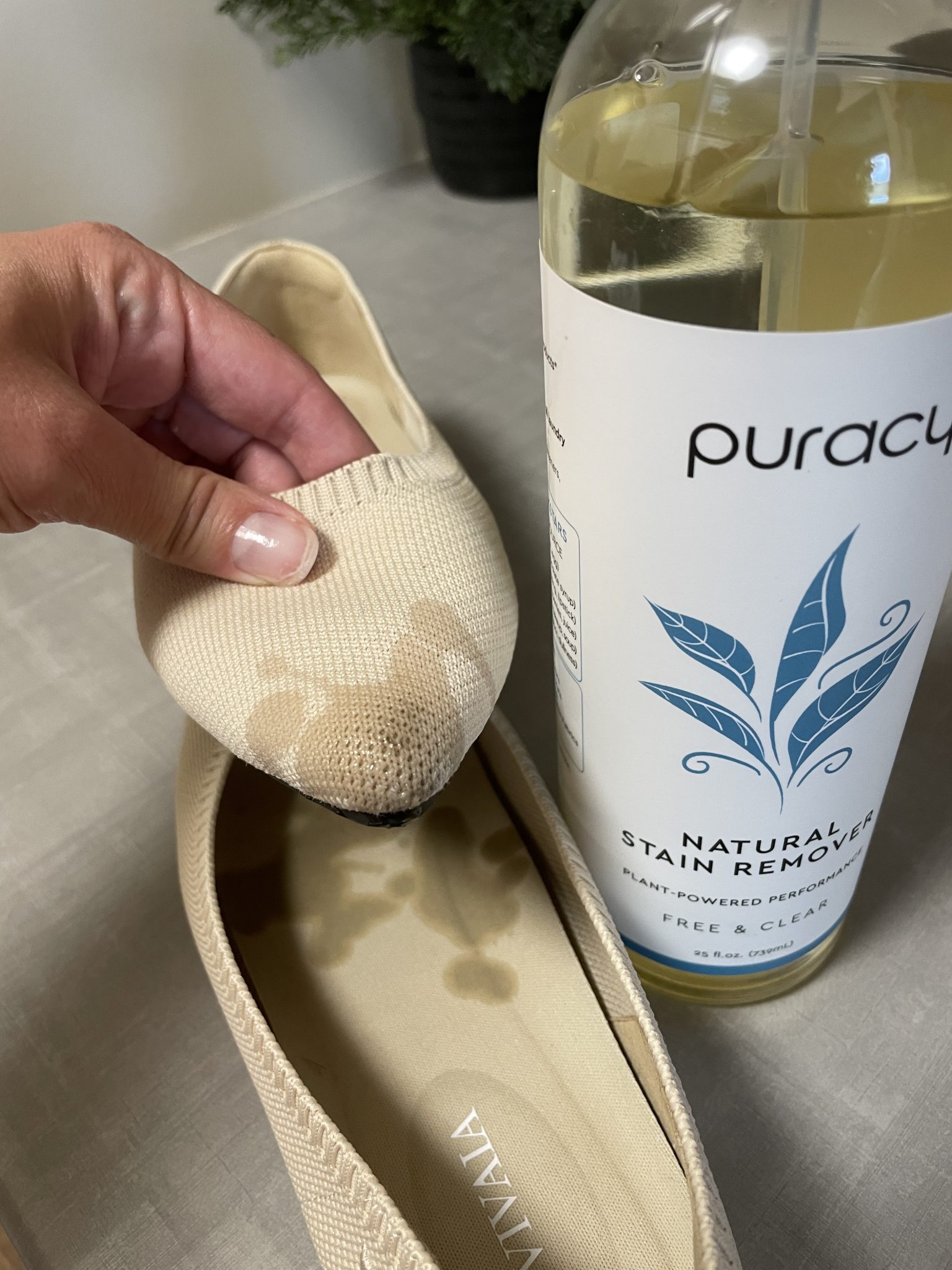 I have washed them once on my washing machine's "normal" cycle in cold water inside a mesh wash bag. I had sprayed them with my favorite stain remover before I put them in the wash machine too.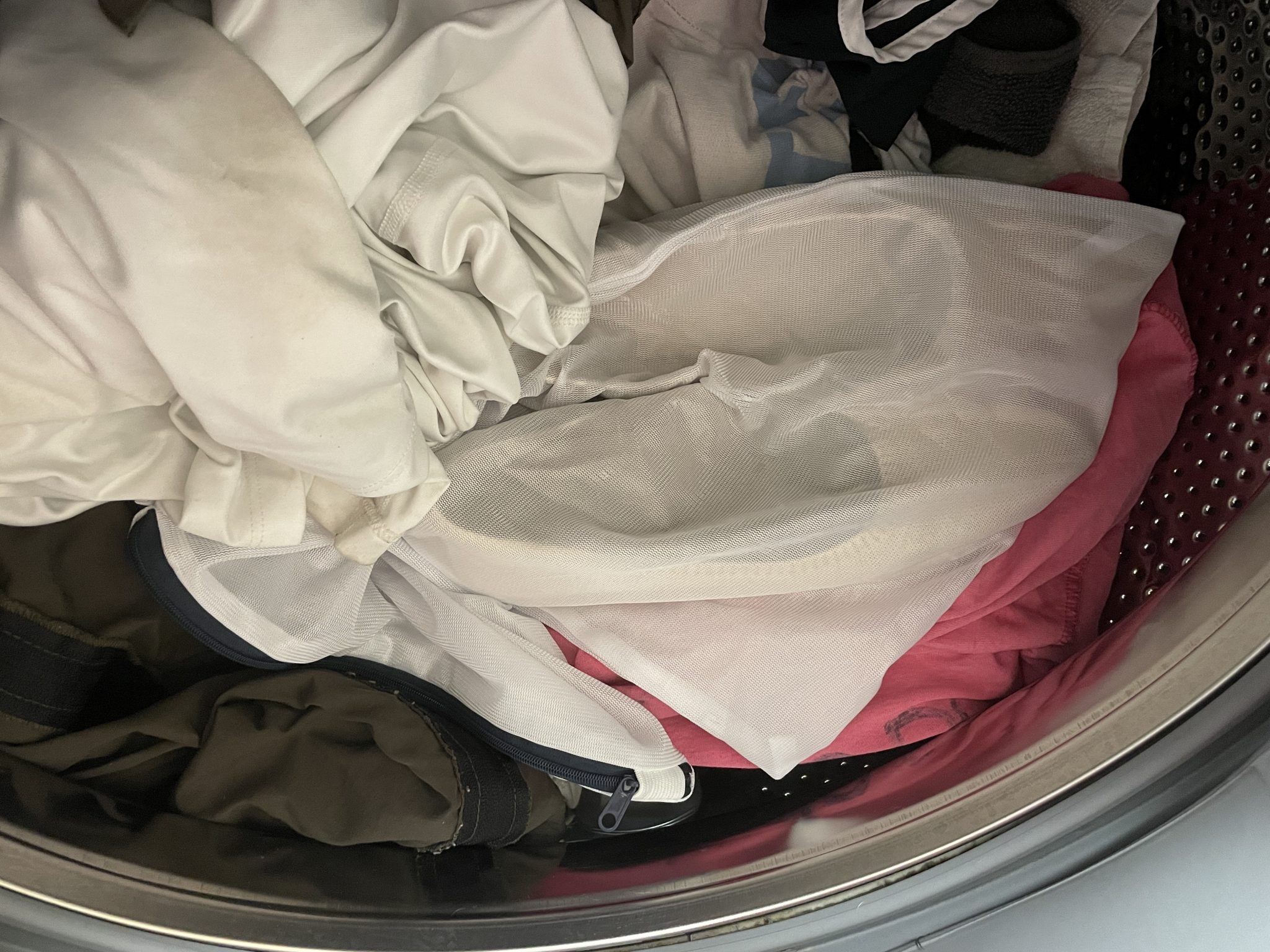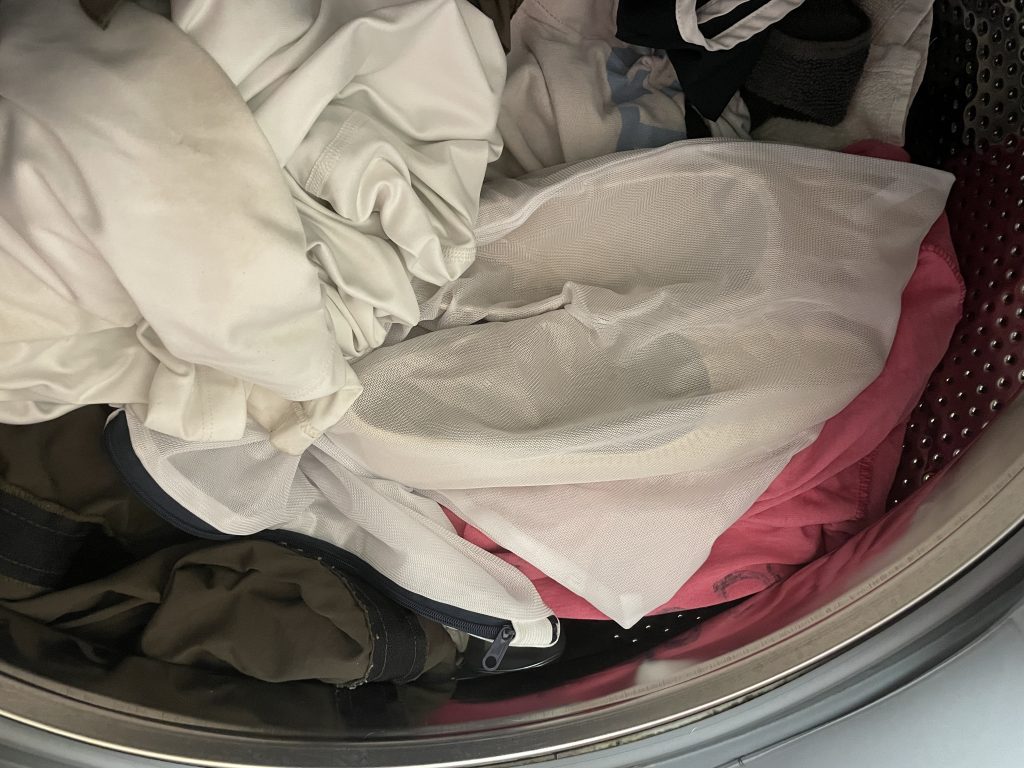 They came out looking brand new. I was really impressed. I don't plan to wash them unless they absolutely need it, as I'd rather not break them down any sooner than is necessary. But their first initial trip through the washing machine was a good experience.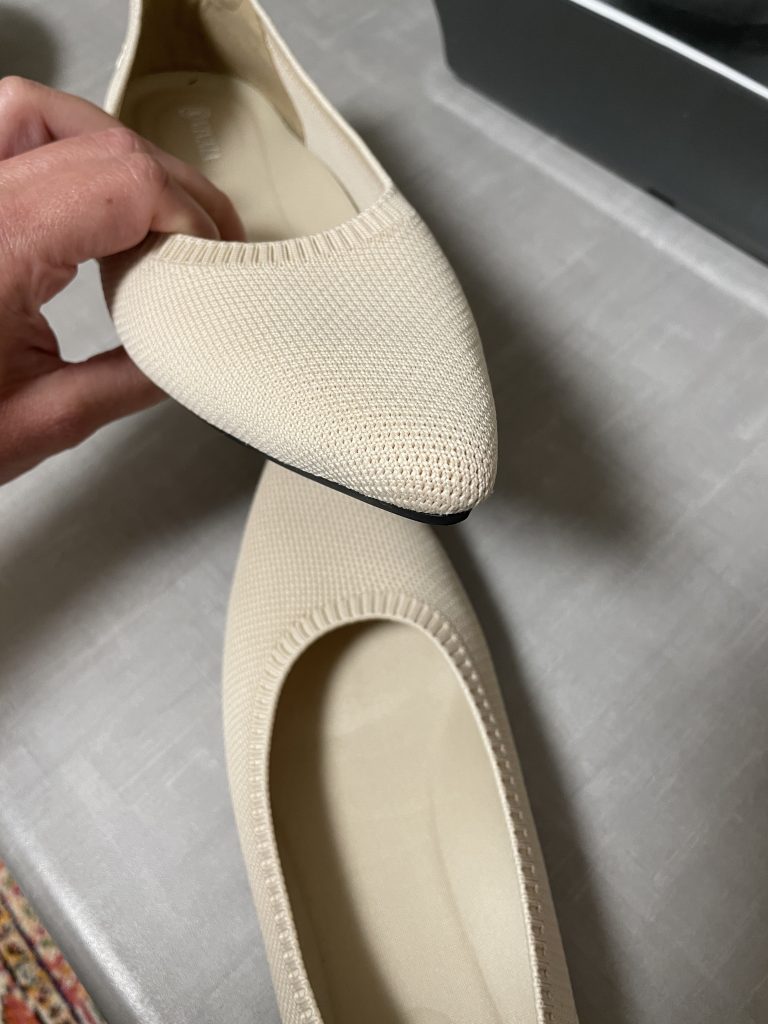 Are Vivaia shoes good quality?
I have had my Aria 2.0 flats for 1 1/2 years now and wear them frequently in the spring, summer, and fall. I have also had my Aria 5 flats for 5 months now and have been wearing them on nearly a weekly basis since receiving them.
As much as I don't like the way this brand is operating its marketing department, I do have to begrudgingly admit that the shoes they make are of good quality.
They are incredibly comfortable to wear, look great with a variety of outfits (I wear them with dresses, skirts, shorts, jeans, and dress pants), and they are showing no signs of wear. They also are easy to wash in my washing machine. I've also gotten compliments on my Aria 5 flats nearly every time I've worn them (pictured below).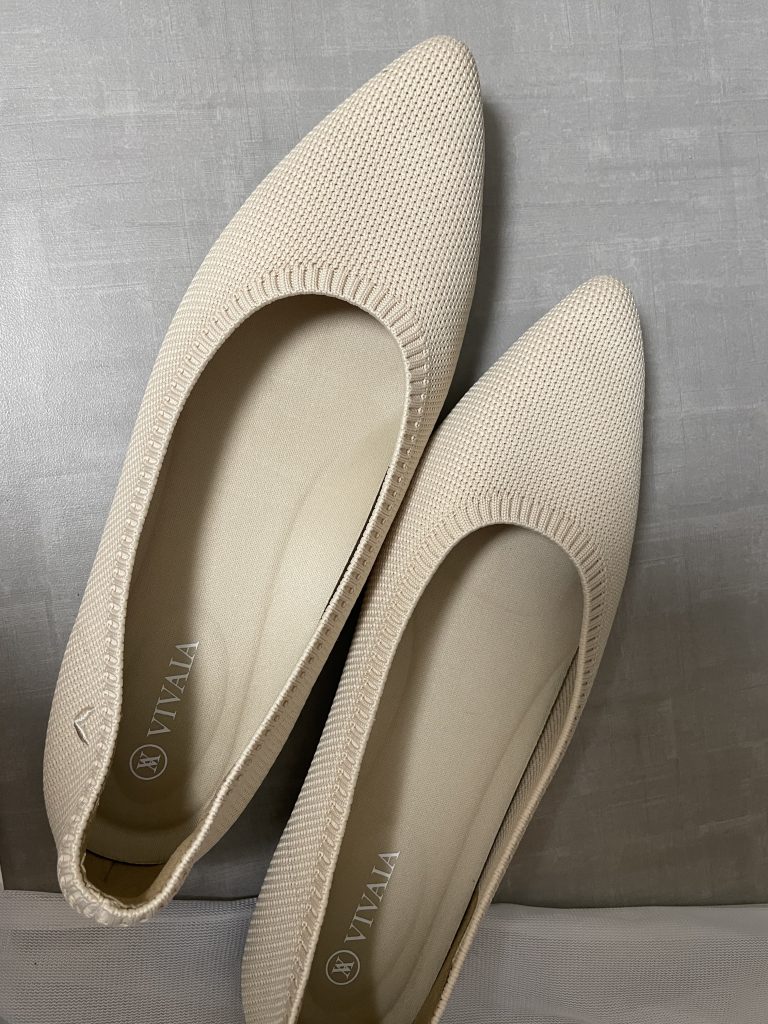 Are Vivaia Shoes Comfortable?
I've worn my Vivaia flats for a variety of events and occasions – from running errands to work events to date nights. They initially start as fitting a bit tight on my wide feet (and one foot also has a small bunion). So, I don't recommend wearing them for a full day straight without breaking them in first.
After a few wears, though, they stretch a little to fit my feet comfortably, and I can wear them for several hours of being on my feet with no issues. I haven't tried them yet for an entire day of sightseeing though (i.e. walking all day on cement streets), and I'm not sure if they would make a great travel shoe for me just yet.
I am planning to bring my Aria 5 pair with me when I go back to Peru this fall, though, and I will update this post after I put them to the test on a trip that requires me to walk A LOT. (I plan to wear them for my walking tours in Cusco.) They are lightweight, so I like the idea of bringing them with me for trips where I don't want to bring a heavy bag.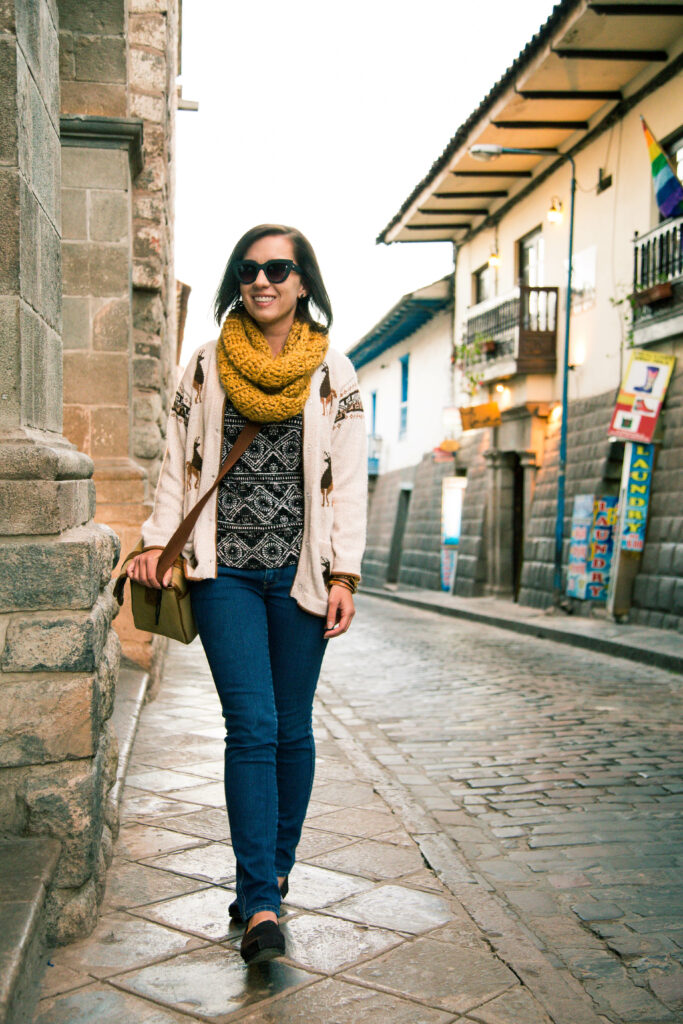 UPDATE: Used them for my Denver trip (9/24/22)
I did get a chance the last couple of weeks to use my flats while I was traveling around in Denver. (I still plan to bring them for my Peru trip too.) I wore them during the day (and night) for sightseeing as well as out to dinner. They were really the only "nice" shoes I had along for this trip.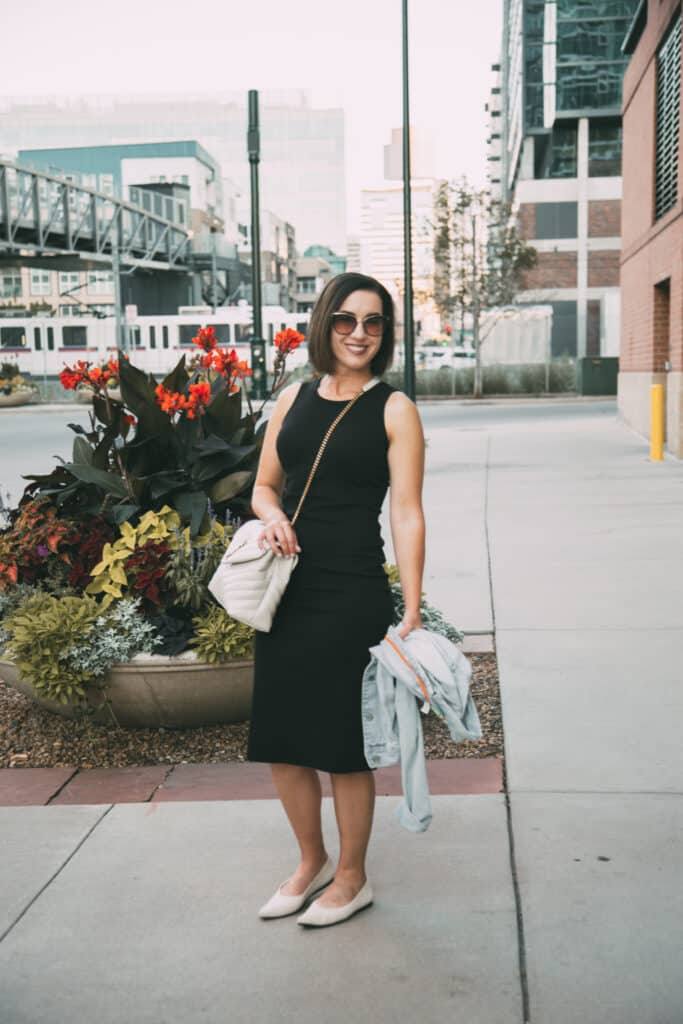 As far as travel shoes go, I would not say they are as comfortable as wearing a pair of sneakers all day – especially for someone who has a bunion. My feet also swell when I travel usually because I'm eating more salt and drinking more alcohol than I typically do otherwise – and elevation plays a factor too.
So, my feet would be a bit sore by the end of the day, especially because they were swollen. The Vivaia flats do have some give, but not as much as wearing my canvas Keds or Toms when walking around during the day.
While I prefer my Keds and Toms for travel, I have to admit my Vivaia flats DO look a lot nicer. They also would likely be fine for someone whose feet don't swell like balloons when they're traveling.
Read next: 3 Days in Denver – The Perfect Itinerary for 1st-Time Visitors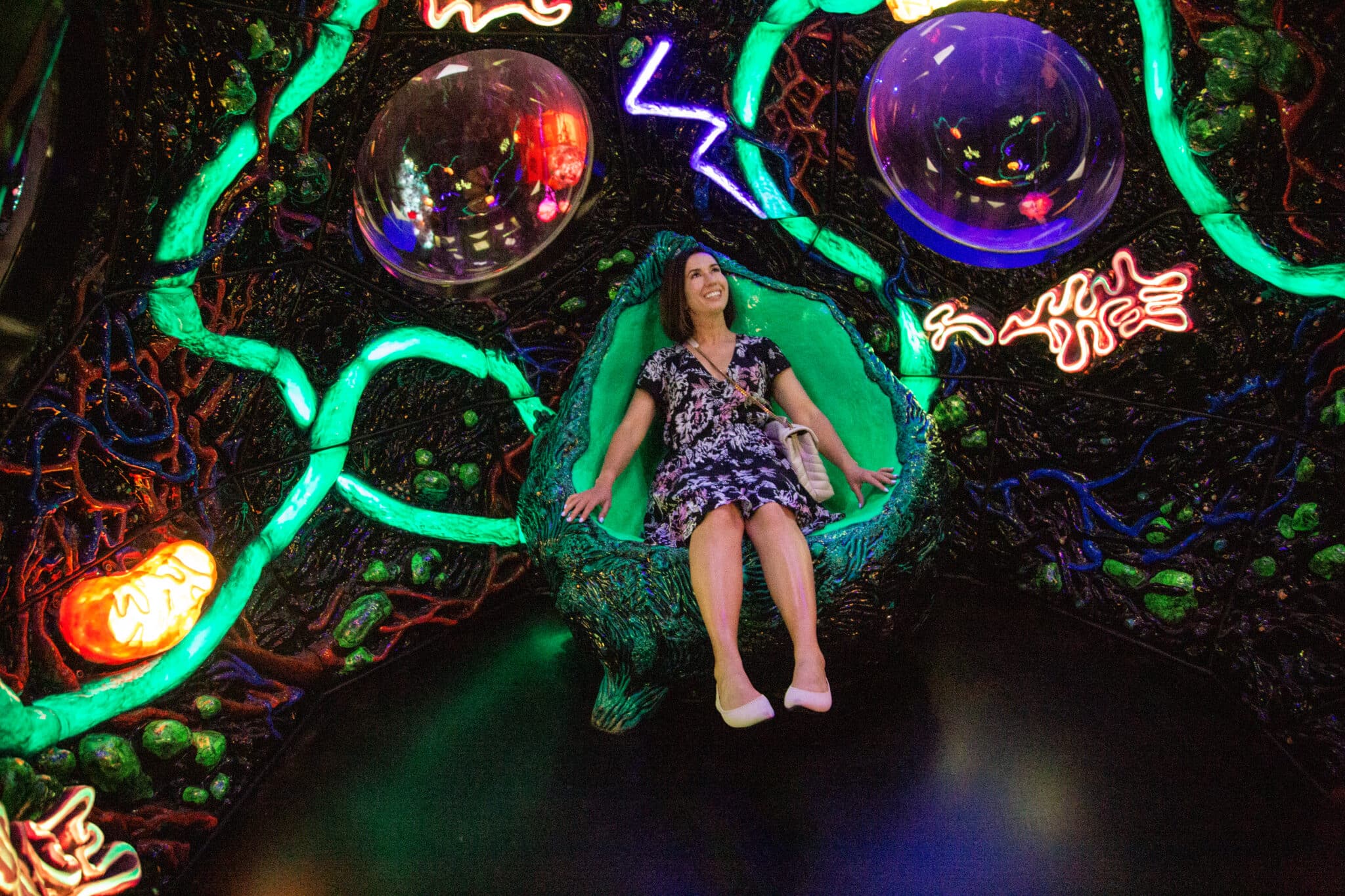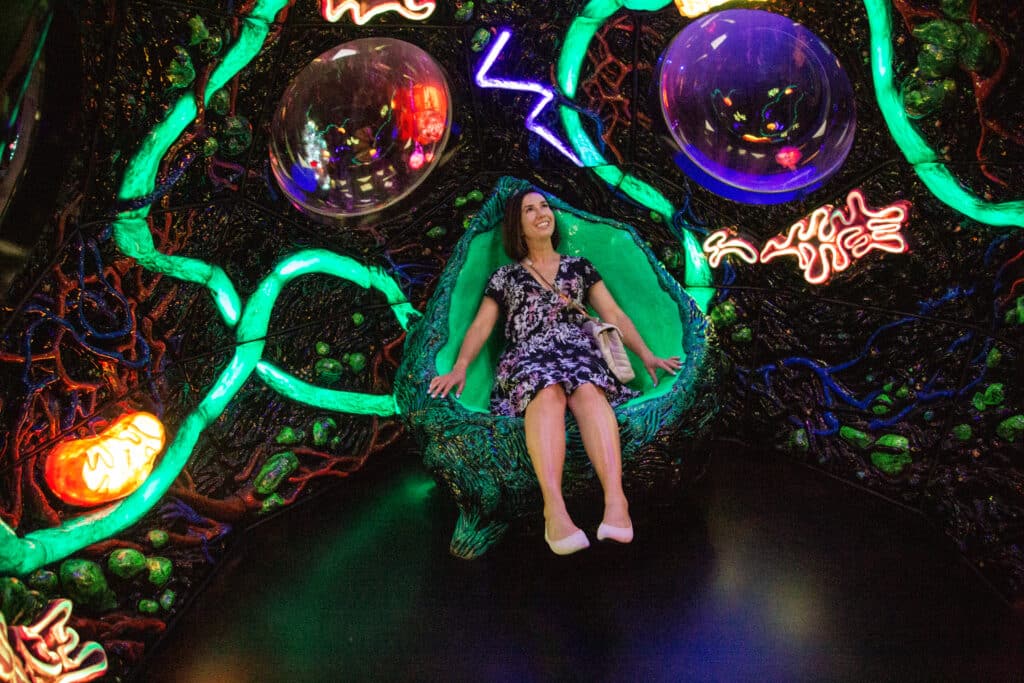 I also mentioned that I have a bunion on one foot. It bothers me enough that I've had to ditch most of my heels and am definitely being more selective in the footwear that I purchase. That being said, in comparison to other members of my family with bunions – I know I'm not experiencing as much pain (at least not yet) as some can experience with a bunion. If you experience a lot of pain from yours… I think you may want a shoe that provides more cushion and support than Vivaia's flats provide.
Another question I received is whether or not you can see my bunion through my Vivaia flats. I don't think you can. However, I'll let you guys be the judge of that with the photos above. Granted, my bunion isn't enormous, but I do have some shoes that its rather apparent looking – but I don't think these Vivaia flats show it all that much.
I have also been asked whether or not Vivaia flats have arch support. They have a little bit of arch support, but not much. If you need a pair of shoes with arch support, I wouldn't recommend the ones I have. However, an option would be to size up and then put a shoe insert into the Vivaia flats.
Another question I've gotten is are Vivaia shoes breathable? I have pretty sweaty feet and would say that Vivaia flats do allow my feet to breathe well. I don't feel my feet get excessively sweaty when I wear them (or smelly for that matter). So, I would say – yes. They are breathable.
Overall, in my experience, my Aria 5 flats are very comfortable.
Verdict: Do I recommend Vivaia shoes?
If you are interested in Vivaia shoes because you want to support a sustainable shoe brand and maybe help the environment out a little… I would say to avoid Vivaia shoes. This company appears to be Greenwashing and is not offering any sort of evidence that they are actually helping the environment, or treating their workers well. (Also, see above point about clothing/shoes made of plastic bottles not equaling sustainable.) I hate this kind of marketing.
However, Vivaia is making a versatile and good-quality shoe that you will be able to wear and wash for years. That is something that CAN be good for the environment. If this is a shoe that you plan to use for years, and mix and match with a variety of outfits (vs buying several cheaper shoes that you may throw in a landfill), then that can be seen as a good step for the environment.
I do recommend their shoes for their quality and comfort. I have absolutely no complaints about how well my Vivaia shoes are holding up… as much as I would like to complain about them.
If you would like to learn more about shopping for sustainable clothing, check out this post.