How to Shop for Sustainable & Ethical Fashion – Expert Tips by Passion Lilie
If you're wondering what exactly sustainable and ethical fashion is, how to shop for sustainable and ethical fashion, and what "greenwashing" is + how to avoid it – this post is here to explain!
Supporting and shopping for sustainable and ethical fashion brands is something I have been striving to be better about here at Have Clothes, Will Travel. It's been a lot of learning on my end… and I still have a long ways to go!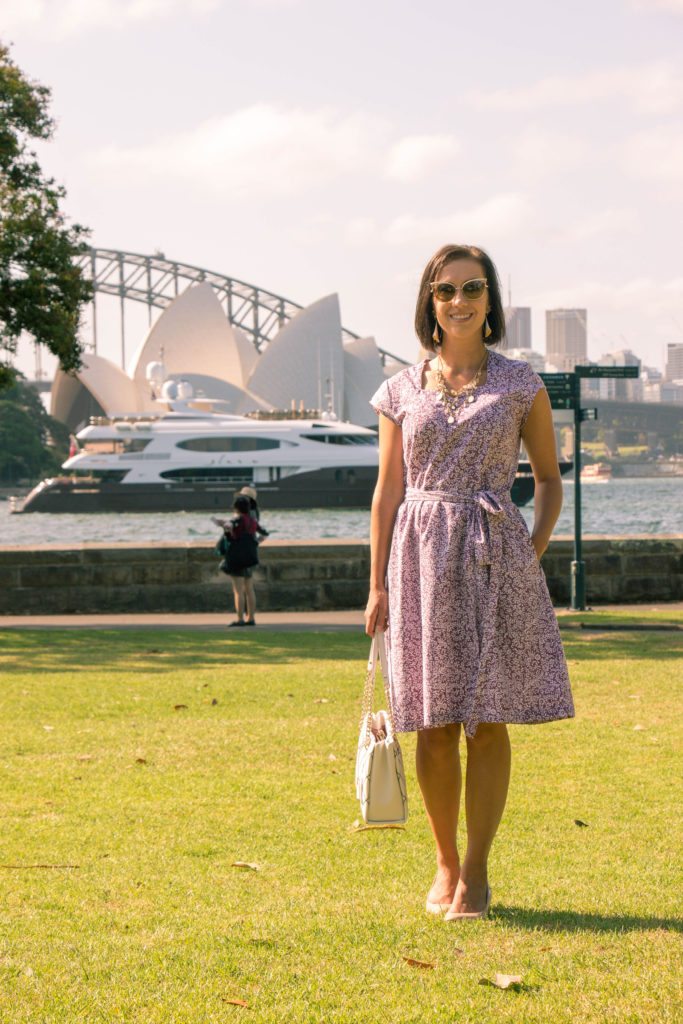 Trying to shop for sustainable and ethical fashion can be confusing – there are so many different terms and things to be aware of! Plus, some unsavory companies are implementing "greenwashing" tactics to get consumers, who are trying to do the right thing, to buy their products.
I would not say I am an expert on all things sustainable and ethical fashion yet… but I am fortunate to know some amazing business owners who are committed to creating sustainable and ethical fashion. One of my favorite ethical clothing brands is Passion Lilie. I have been wearing their dresses for over 5 years and have featured their products in several of my past posts.
So, to better explain to us what sustainable and ethical fashion actually is, how we can go about shopping for it, what in the world "greenwashing" is and how we can avoid it – the owner of Passion Lilie, Katie Schmidt, is here to explain!
Ethical and Sustainable Shopping Tips & Explanations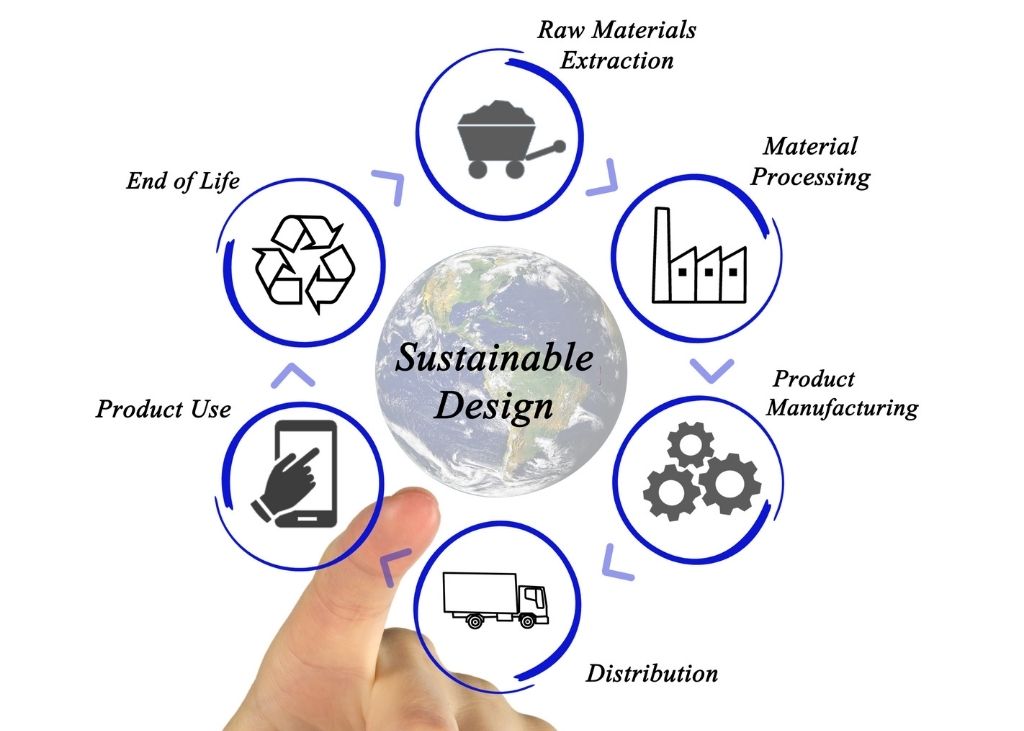 There are a few different terms when it comes to shopping sustainably – what is the difference between sustainable fashion, ethical fashion, circular fashion, and fair trade? Can a brand be one and not the other?
I like to think of ethical fashion as an umbrella term: Simply put, ethical fashion is fashion made ethically. This can encompass a whole host of business and production practices. It is a very general term, so I think it is always important for a brand to go into more detail than simply stating they are ethical.
Sustainable fashion is when your business and production practices create a negative carbon footprint or the least possible carbon footprint. This can cover so many aspects of the business from the supply chain, to the people making the products, to the energy used in creating the products, the materials used, the packaging, etc. And I always say that sustainability is a journey, not a one and done.
Circular fashion is where the entire lifecycle of the product is taken into consideration. A simple way of looking at circular fashion is once the product is sold to the end consumer, what happens next? If the product can be repaired, resold again for re-use, upcycled, recycled, or biodegrade, then the product can have a complete (circular) lifecycle and never end up in a landfill. I applaud brands that also have a resell website or repair program. This is a future goal for Passion Lilie.
Fair Trade is a trade-based movement that focuses on creating long-term relationships based on transparency, trust, and respect. As a fair-trade company, Passion Lilie currently works with several producer groups in India. We pay fair wages and work with organizations that ensure safe and healthy working conditions. Building long-term sustainable relationships is important to us because we believe community building is key to nurturing equity in every aspect of how we operate. Passion Lilie is a member of the Fair Trade Federation.
Yes, a brand can be one of the above and not the other. But I would say that a brand should first fit in the ethical fashion category and then it may or may not fit in the other categories. I do think that if a brand calls itself an ethical brand, it should aim to fit in all the categories.
How did you decide which of these values to incorporate with your business? And why are these values important to you as a business owner?
I started my business with a very good understanding of what fair trade is, and I also worked for a fair trade store. I believed in the ideas of fair trade. When I started Passion Lilie there were very limited options for fair trade dresses at reasonable price points that were fun and colorful, like New Orleans. So given my design background and love for fair trade, I decided to start Passion Lilie with these values.
As I have been running my business I have grown to understand how important sustainability is, so it is something at Passion Lilie we keep working on. Every year I set new sustainability goals and try to crush them.
What are some accreditations shoppers should look for on a website when deciding whether or not to buy from them (in terms of sustainability, fair trade, etc.)?
I think that accreditations are important for B2C shoppers.
When it comes to production, accreditations can be expensive for small overseas suppliers. And not always necessary. For the smaller family-run organizations that Passion Lilie works within India, we do not focus on accreditations, but rather regular visits to gain trust and accountability and create long-term relationships. Transparency is also key with our product groups.
But for organizations that are based in the U.S. or Canada, there are many affordable options for accreditation. These accreditations are not only important for marketing and consumer trust but, most importantly, they create accountability for the business.
The Fair Trade Federation membership is very rigorous, but the price of the membership is affordable and the value that is gained is very important for any business that wants to be a part of the fair trade world. Each year Passion Lilie has to renew our membership and during this renewal process, it gives us a lot to think about- making sure we are upholding our values.
And it is important to note that the Fair Trade Federation is not just about fair wages, the application goes into details such as sustainability, environmental impact, equality in the workplace, etc.
I am the most familiar with the Fair Trade Organization and the GOTS labeling organization. But there are A LOT of other accreditations out there.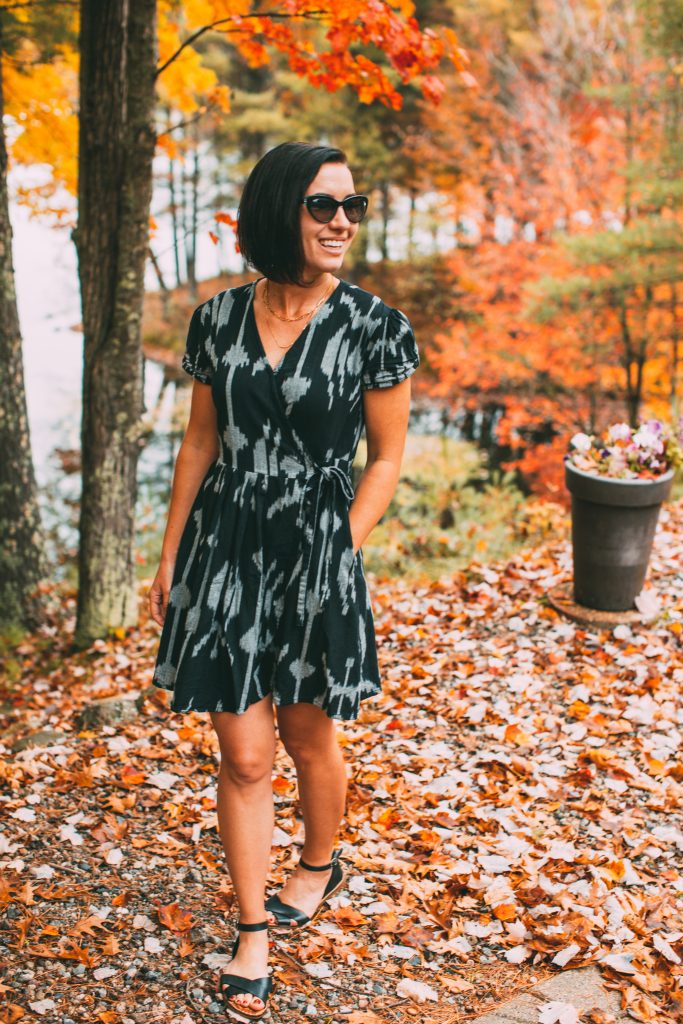 What fabrics and dying processes should shoppers look for if they are wanting to shop more sustainably? What are some they should avoid?
In terms of fabrics- stay away from any fabric that is synthetic, even if it is made from recycled products. Recycled water bottles are not sustainable (see my Instagram post below). Natural fibers are the most sustainable, in my opinion. Modal is a great sustainable material that is a man-made plant-based fiber.
View this post on Instagram
What is greenwashing? And how can shoppers recognize when a brand is doing this?
Greenwashing is when a company falsely creates an impression that they are doing good for the environment. A great example of this is a fast-fashion company that comes out with an organic cotton line, but there is still no transparency about how they pay their workers.
A company does not need to check all the sustainability boxes to be ethical, but they do need to at least meet a certain basic standard like paying their workers' fair wages.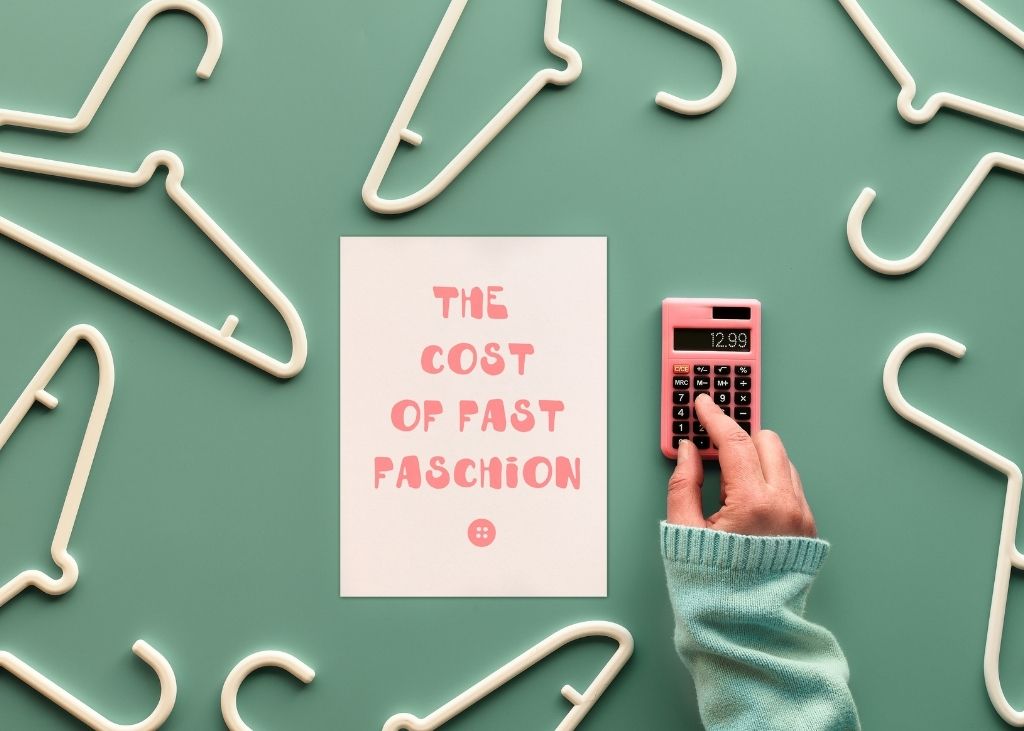 Sustainable fashion is typically more expensive than fast fashion – why is this? How can shoppers adjust their mindset with this?
Fast fashion is priced based on slave labor pricing and using low-quality materials. Sustainable fashion is priced with fair wages and good quality fabric. So sustainable fashion has a much higher price for value ratio. A sustainable garment you can wear for a much longer time, which actually makes it much cheaper than a fast fashion garment. And then there is also the environmental and human toll of fast fashion. Fast fashion may be cheap for the buyer, but someone somewhere is paying the price.
If shoppers are still on the fence about a brand – are there any reputable websites they can go to to check whether or not a brand is actually sustainable?
Yes! I recommend researching and following micro-influencers and bloggers like @haveclotheswilltravel What I have seen is that these bloggers really put in the time and energy into researching the companies they promote.
*Note from Have Clothes, Will Travel – I use Reclaim Collaborative to look for sustainable and ethical brands.
Is there anything else you would like shoppers to keep in mind when trying to shop for sustainable clothing?
Do not beat yourself up, it is a challenge these days to shop ethically with the number of new brands entering the market. But do research the brand as much as you can and don't impulse shop. Think about your purchase before you make it – do you need the item, is it sustainable, could you buy it second hand, do you have something else like the item you are purchasing, how long will it last- these are all questions you can ask yourself.
About Katie of Passion Lilie
Katie resides in the vibrant city of New Orleans where she runs her own company, Passion Lilie- a fair trade fashion brand that blends classic silhouettes with handwoven ikat and playful block prints to create pieces that are both timeless by design and effortless to style.
Katie holds a B.A. in Drama from the University of California, Irvine with an Honors in Costume Design, and an M.S. in Luxury and Fashion Management from SKEMA Business School in Sophia Antipolis, France. Her graduate school thesis focused on triple bottom line businesses- businesses that value people and the planet over profit. She began her career working as a costume designer and seamstress in California. She had the opportunity to be mentored by numerous professionals from tailors to fabric dyers to craftspeople.
Currently, Katie spends her free time teaching sewing classes to both adults and children, because she believes that sewing is a valuable skill as well as a great creative outlet.
Click here to check out the Passion Lilie website.
If anyone has any questions at all about how to shop for sustainable and ethical fashion – please reach out in the comments. I'm happy to help!