18 Photos of St. Petersburg, Russia (During Winter)
I've been babbling about how beautiful Moscow, Russia is in my last few posts… and I didn't want St. Petersburg to feel left out! This city is just as gorgeous as Moscow is.
With fewer crowds and fresh snowfall, St. Petersburg is an especially magical destination to visit during winter. I can't recommend visiting Russia at this time of year enough!
Pavlovsk Palace was my particular favorite to visit during winter – as they have beautiful horsedrawn sleigh rides and stands selling hot cocoa and sweets, as well as Christmas decor and sculptures. (You can even rent snowshoes and cross country skis to use in the park!) Plus, the inside of Pavlovsk Palace is jaw-droppingly beautiful. And, again, very few crowds here!
Click here for all my tips for visiting Pavlovsk Palace.
This post is sharing 18 of my favorite photos taken on a trip through St. Petersburg during winter. (There are also interior shots of the palaces featured.) I also have a summer photo gallery I'll share with more sights that didn't make it into this post. But, until then, please enjoy these wintertime photos of St. Petersburg!
Click here to read my winter itinerary and travel tips for St. Petersburg.
18 Photos of St. Petersburg, Russia (During Winter)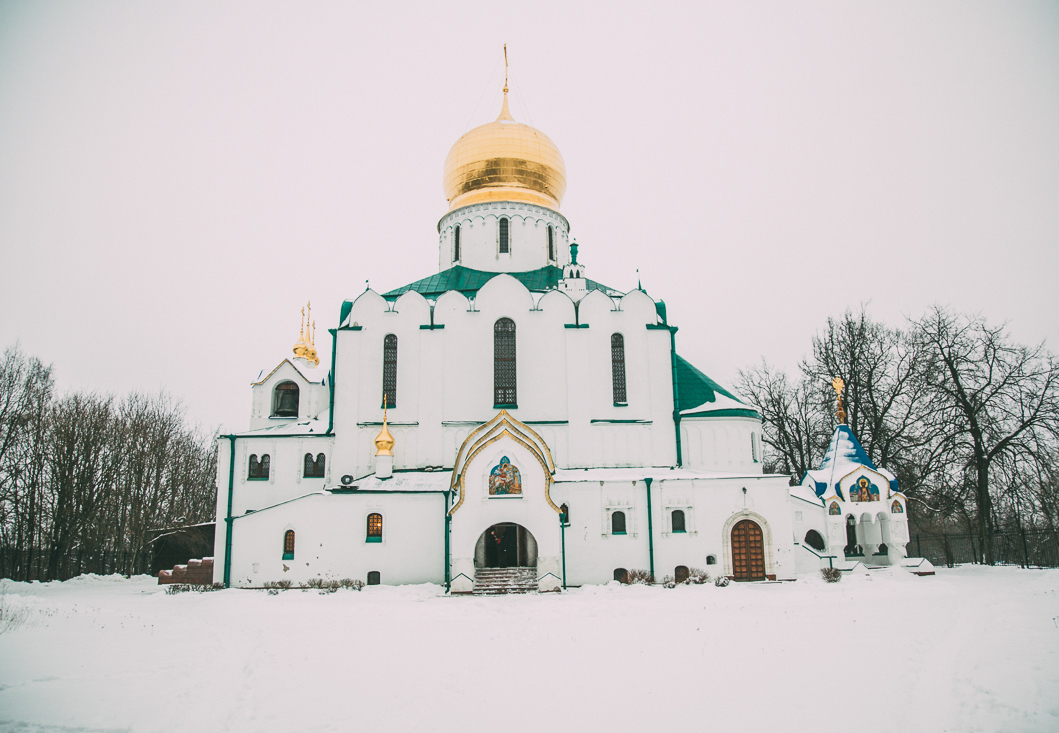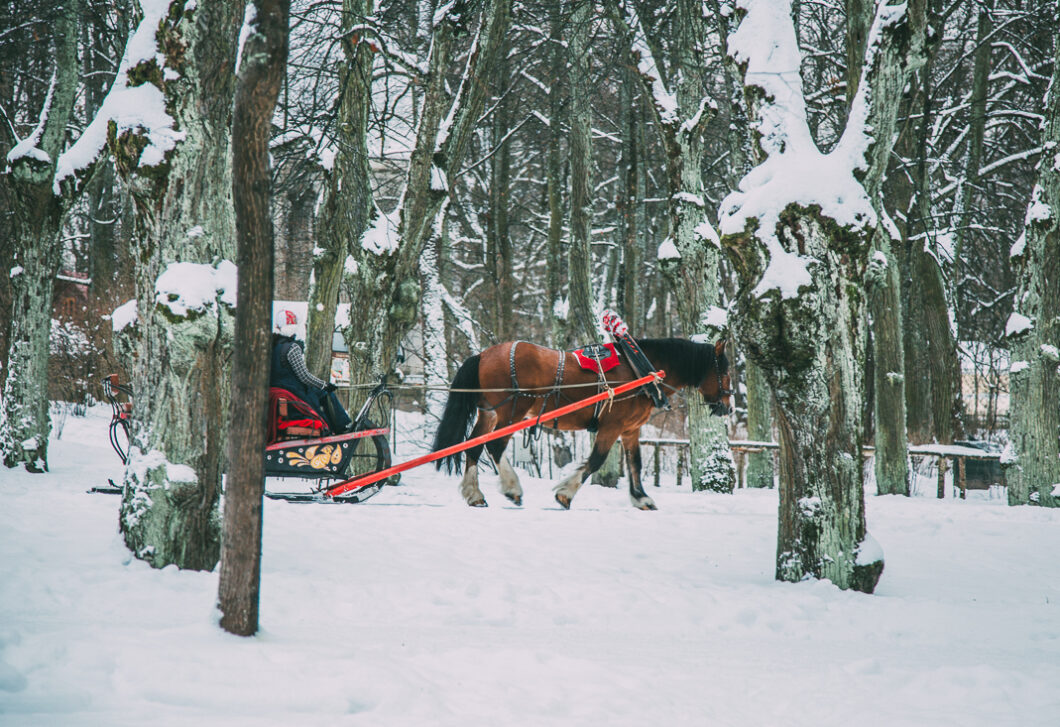 Pavlovsk Palace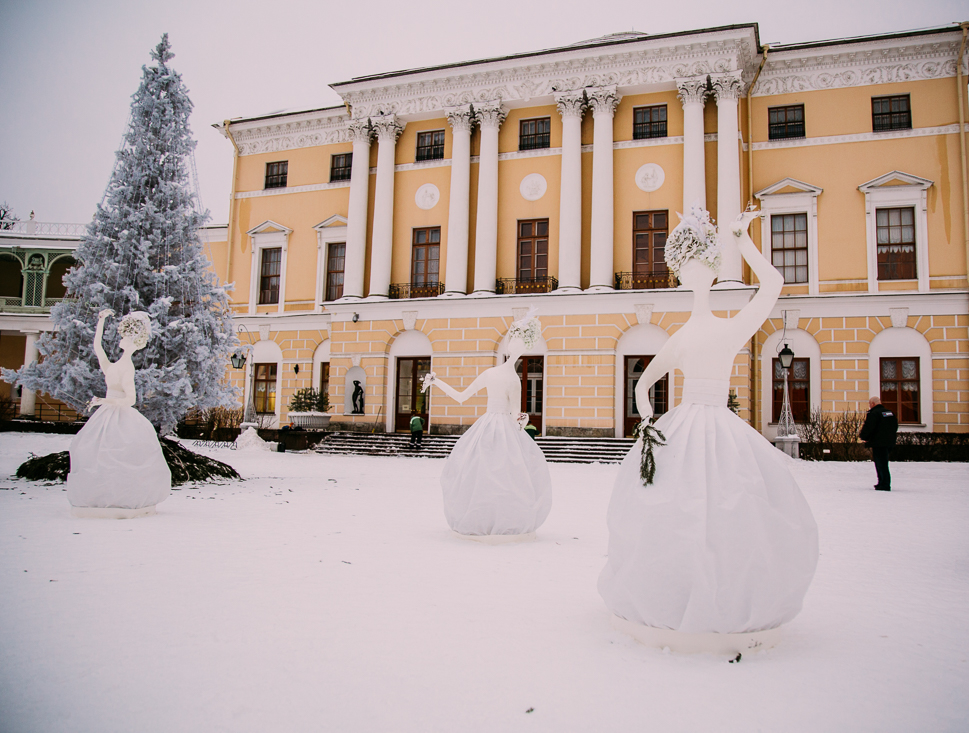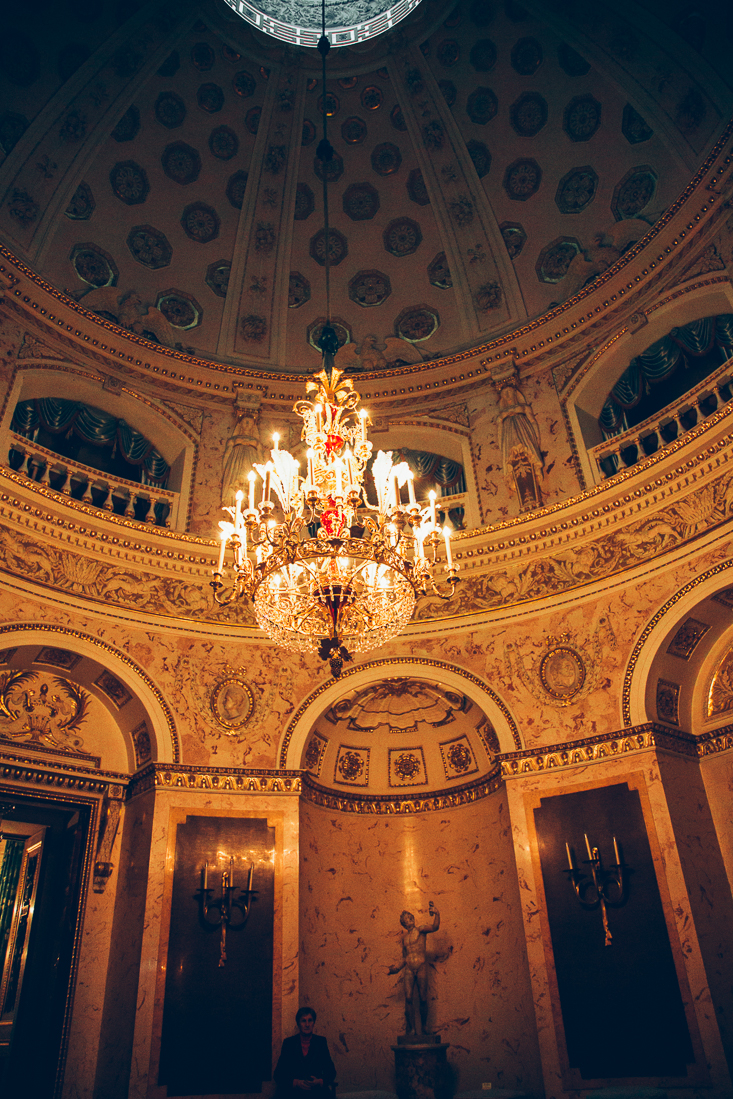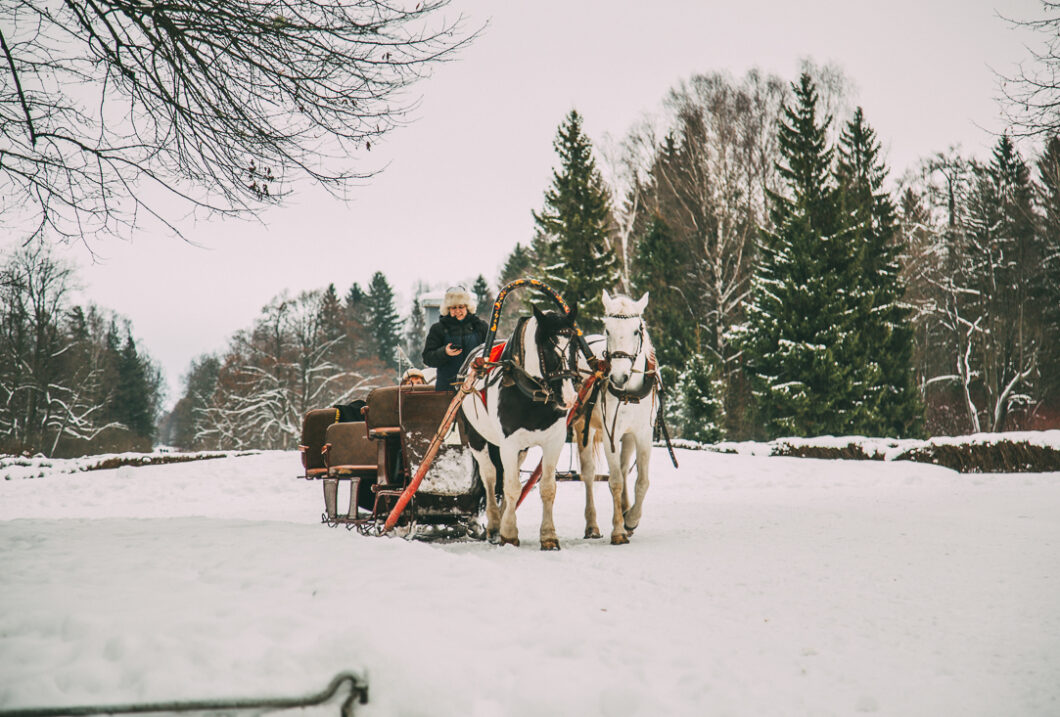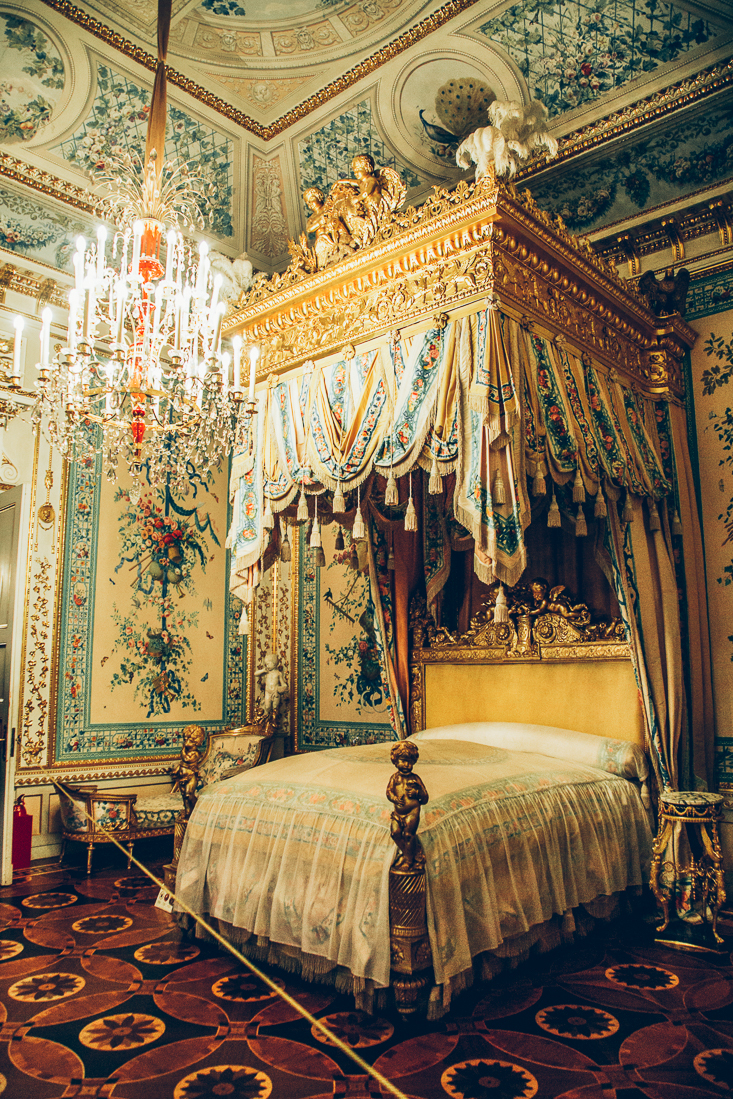 Catherine Palace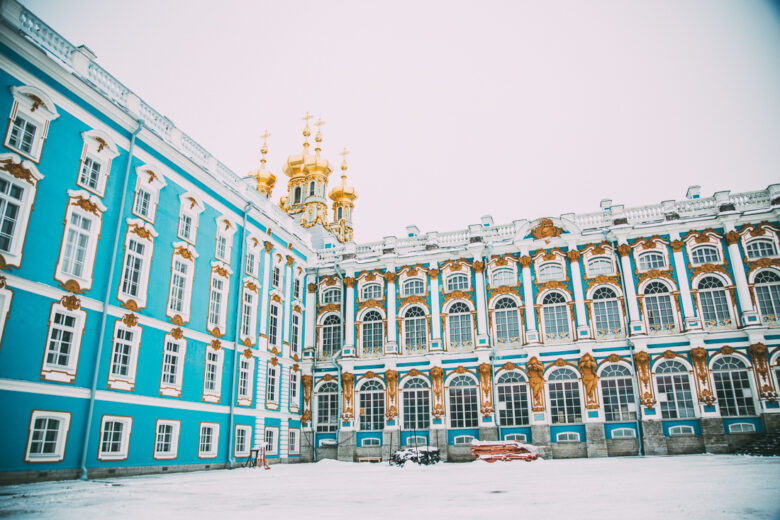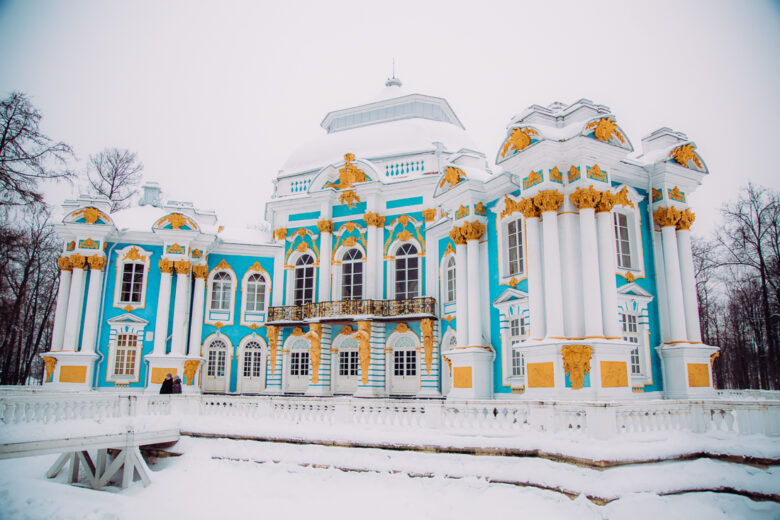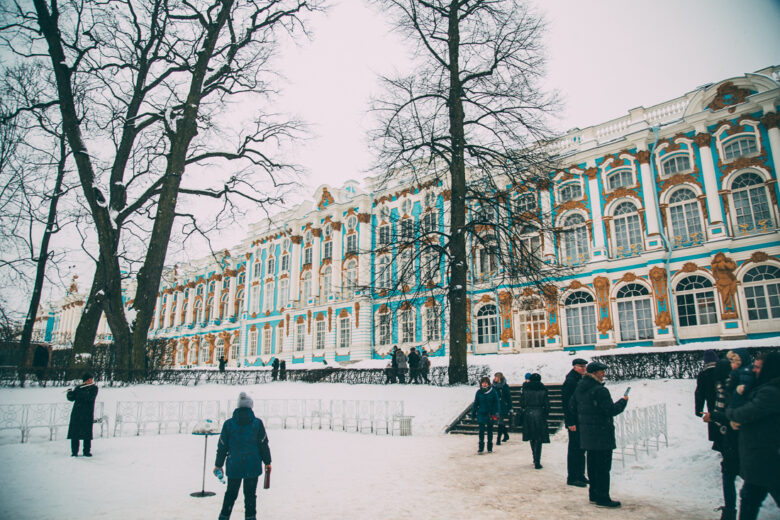 Church of the Savior on Spilled Blood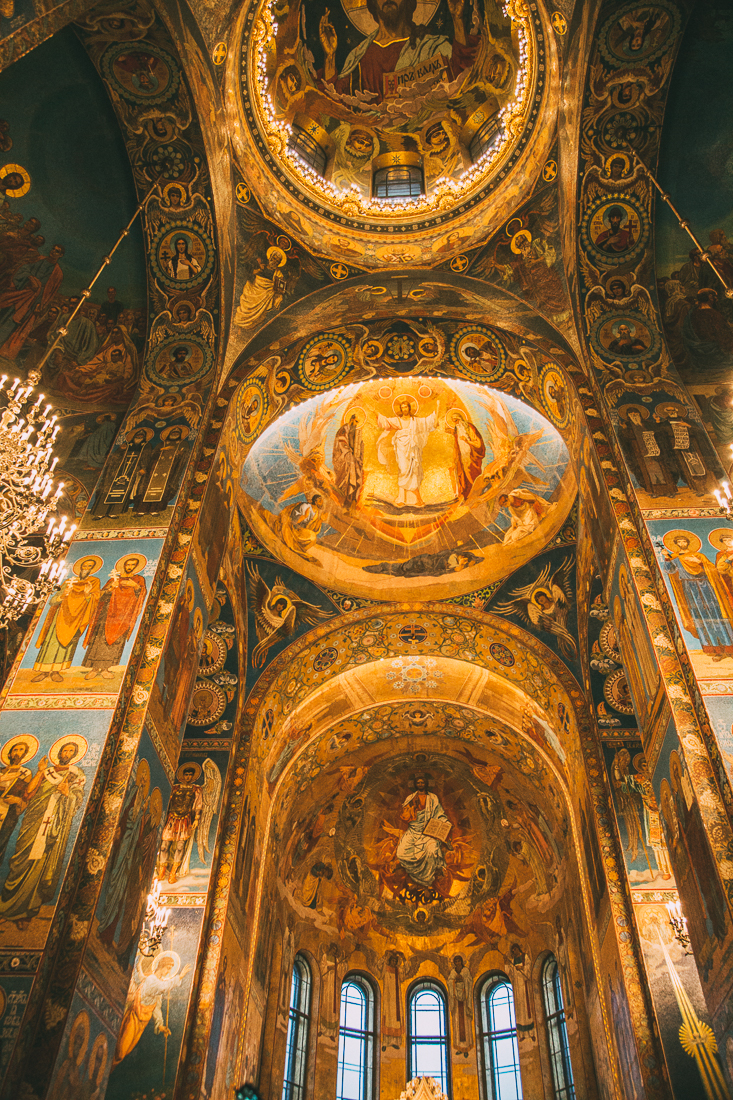 The Winter Palace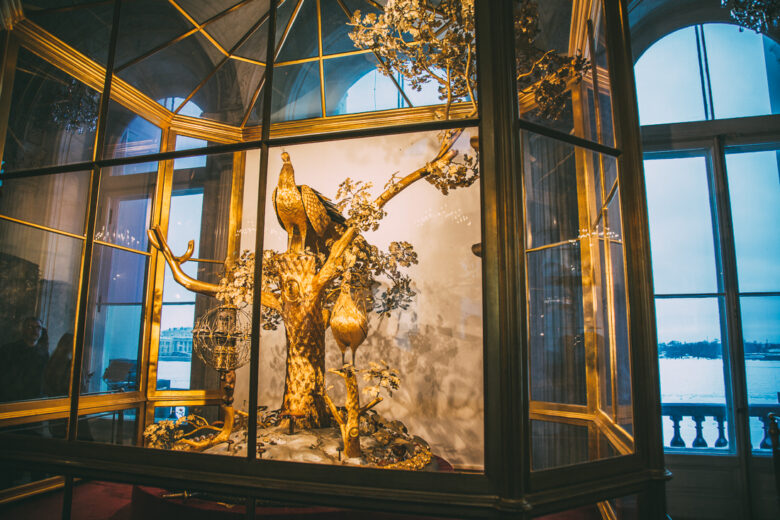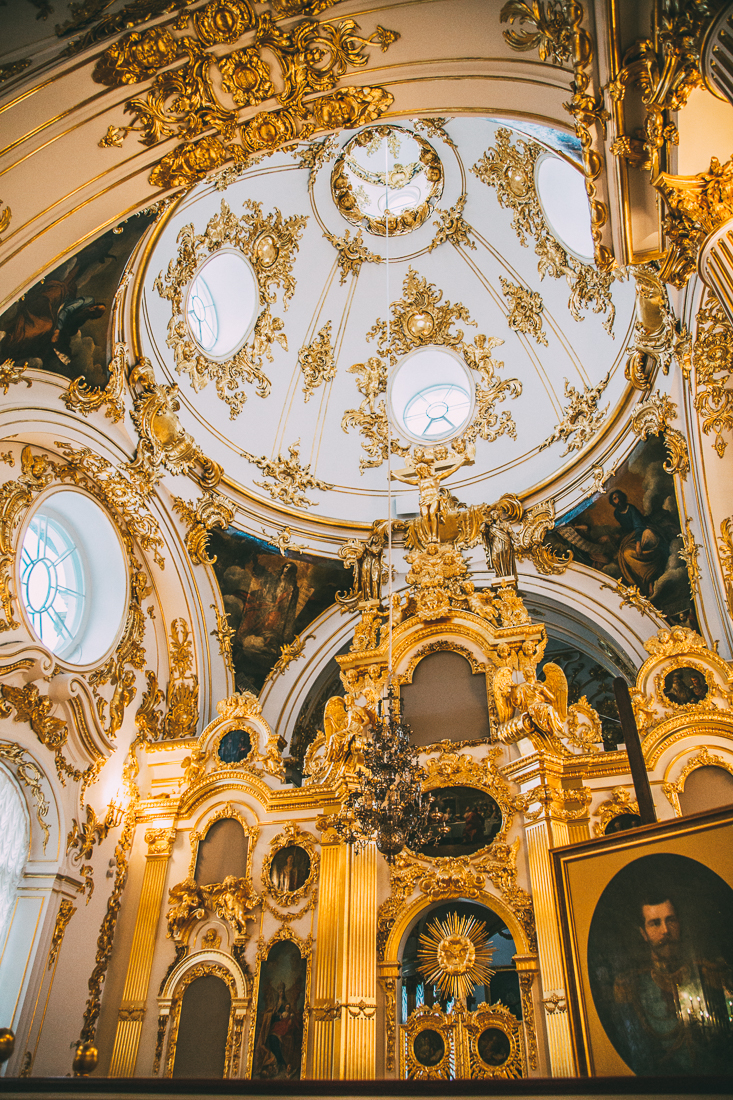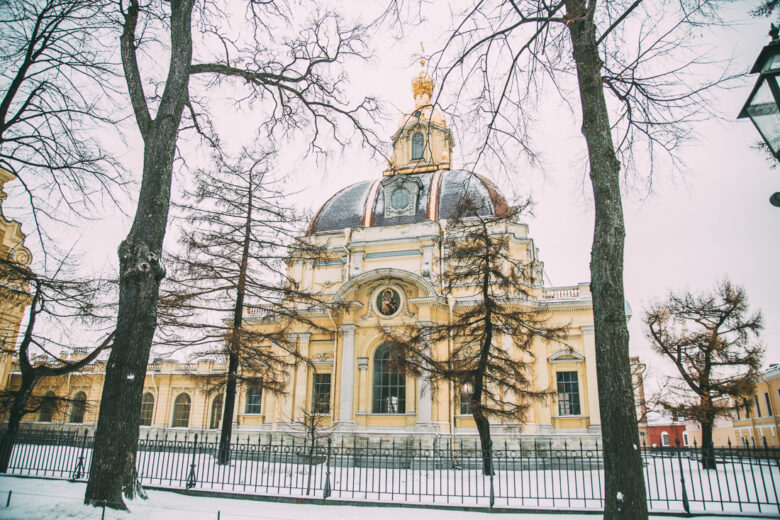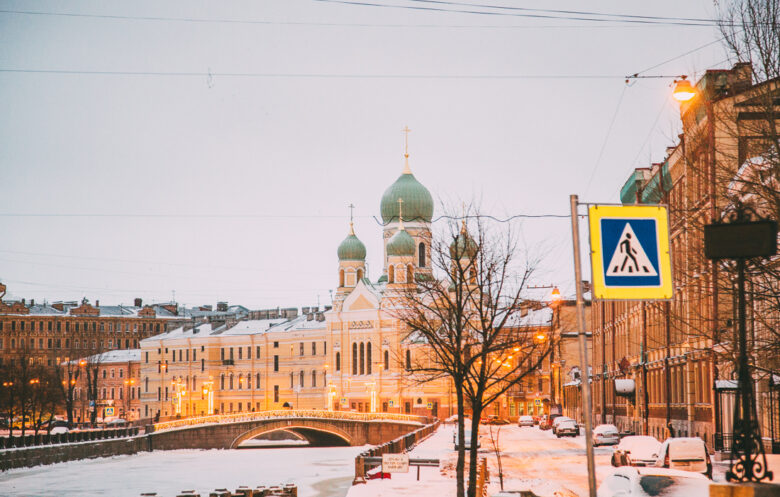 Which photo is your favorite? I'd love to hear in the comments!
Click here to see all of my blog posts from Russia.
Click here for my packing tips for visiting Russia in the winter.
Travel Insurance
It's a good idea, no matter where your adventure takes you, to have travel insurance. You never know what might happen! Whether you get sick before your trip and can't go, or you become sick or injured while on your adventure – being covered with travel insurance is a must. Some credit card companies do provide this service (check with yours), or you can get a quote from companies such as Squaremouth to find the best plan for you and your adventure. (This is the company I, personally, use. They are even recommended by Forbes!) To get a free quote, click here.
Visa Requirements
To check if your country requires a Visa for traveling to Russia, click here.
*Disclosure: some of these links are affiliate links. Meaning, if you click a link and make a purchase, Have Clothes, Will Travel gets a very small commission at no extra cost to you. Thank you for supporting the brands that make this blog possible! I am also a participant in the Amazon Services LLC Associates Program, an affiliate advertising program designed to provide a means for us to earn fees by linking to Amazon.com and affiliated sites.