Ripley's Aquarium of Myrtle Beach Review
You can now read this article offline and get GPS-guided travel directions to the attractions featured in this article by downloading the GPSmyCity app on iTunes App Store or Google Play. Click here to download the article.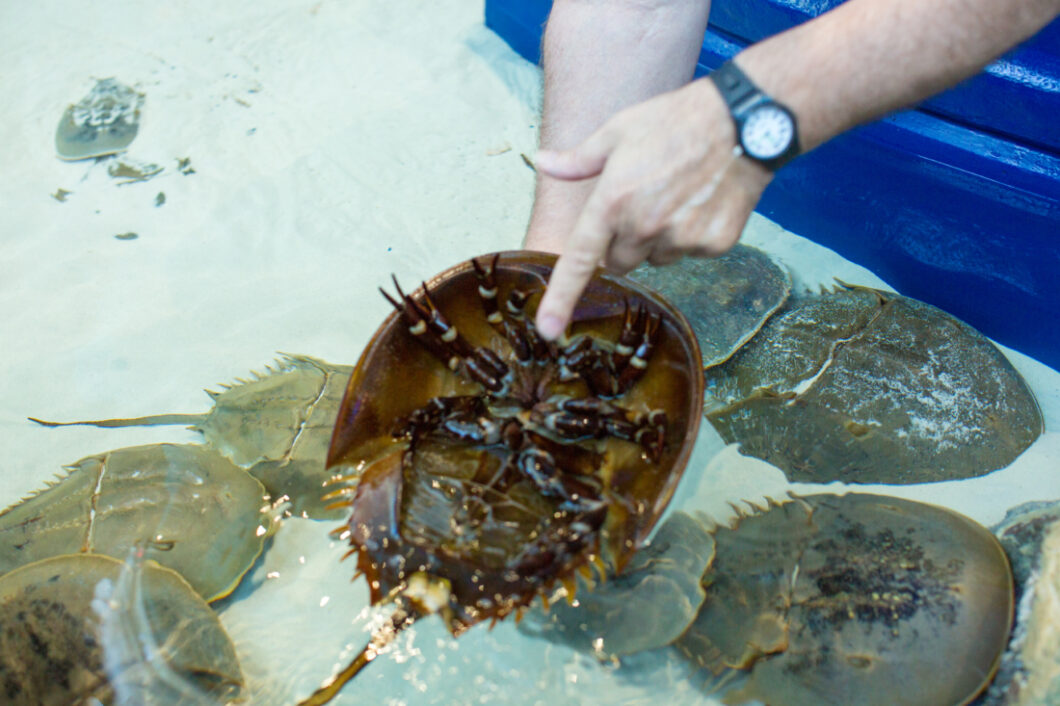 Ripley's Aquarium of Myrtle Beach is a family-friendly experience, that includes some fun interactive opportunities! I've been to quite a few aquariums in my life now and thought for this post, I could offer some insight into how this aquarium stacks up to others in the country (& world) and if it's worth the time/money.
And for this experience in Myrtle Beach, it was once again, a mixed basket of adults, teenagers and my little nephew (who is about 1 year and 4 months at the time). So, it truly was an experience for everyone!
Ripley's Aquarium of Myrtle Beach Prices & Location
Location:
1110 Celebrity Circle
Myrtle Beach, SC 29577
Ticket Prices:
Adults $ 26.99
Child 6-11 $ 16.99
Child 2-5 $ 6.99
Under 2 – free
Discounts are available on their website, click here to purchase & see the latest deals.
Ripley's Aquarium of Myrtle Beach Photos & Exhibits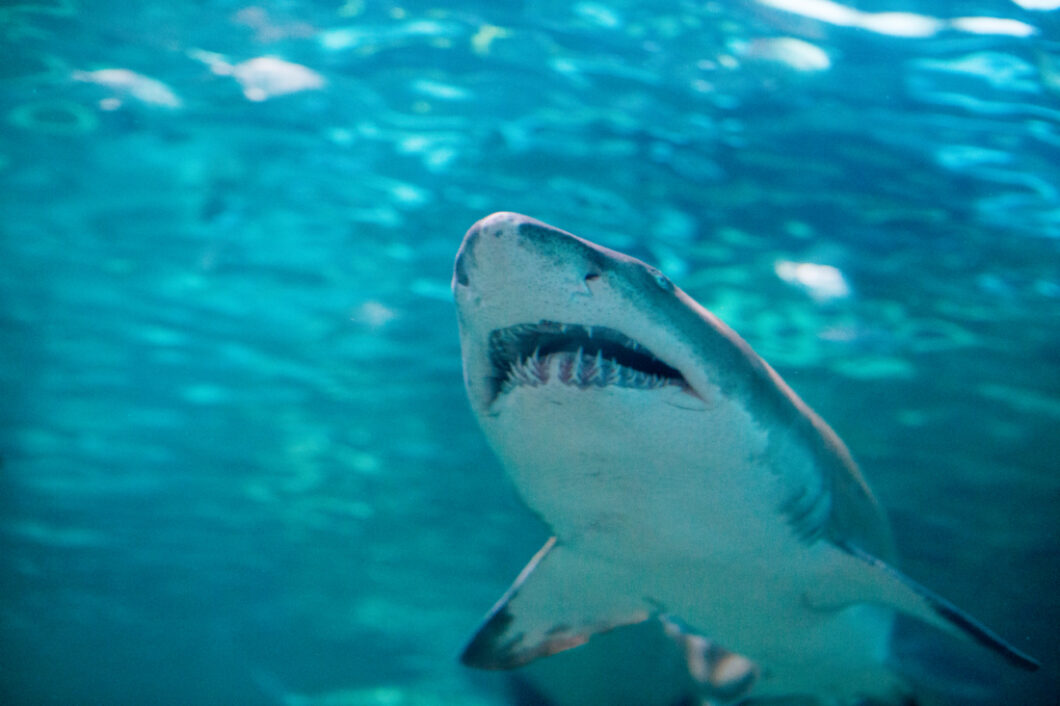 Shark Tunnel
The shark tunnel was the family favorite by far! Like the aquarium in Sydney, there's a moving walkway to take you slowly through the shark tanks while they swim overhead. Take a look, below, at my little nephew's face as we went through the shark tunnel. He was amazed, to say the least!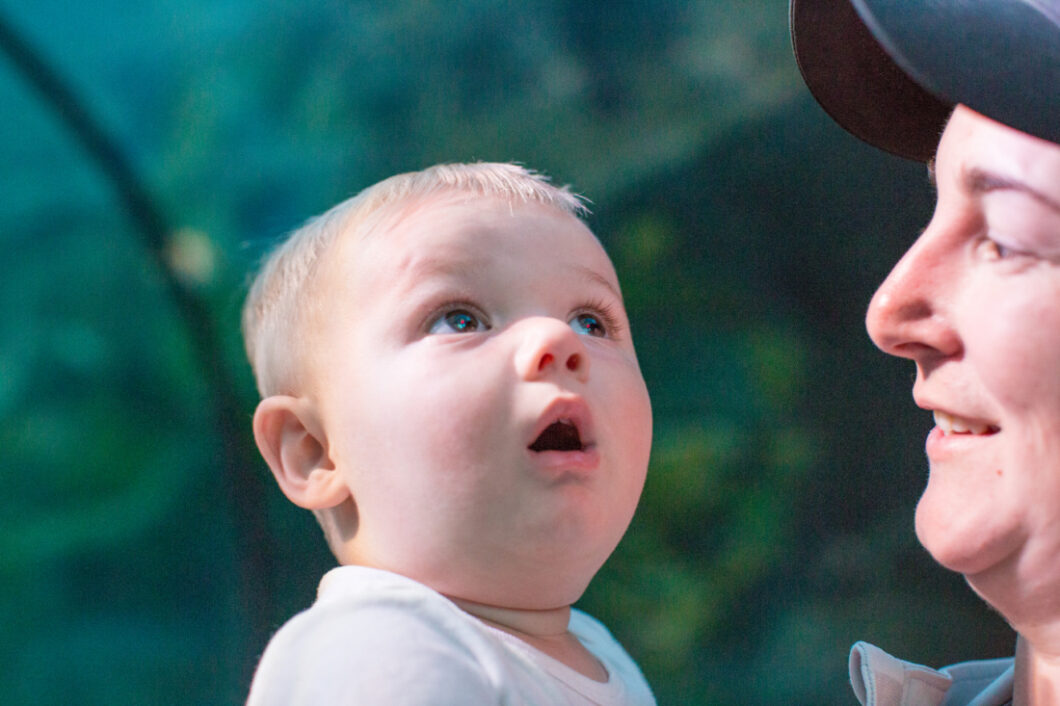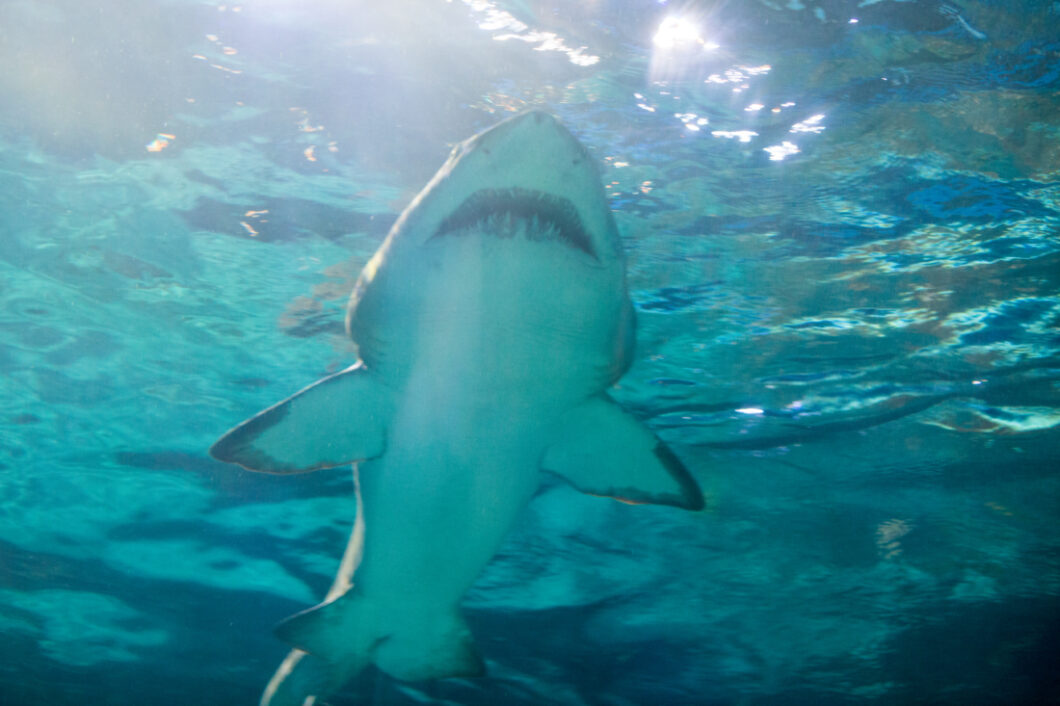 Seriously, for that experience alone, going to this aquarium was worth it. My little nephew's expressions were priceless! And you can check out a few more photos, below.

Interactive Exhibits
The next fan favorite was the interactive exhibits. I do believe these rotate, but at the time we were there, Horseshoe Crabs were front and center for touching and information sessions. Did you know Horseshoe Crab blood is bright blue? And that it is very important to the medical world? (I won't get technical here, but if you'd like to read more about why that is, click here.)
Teenagers, adults and babies all enjoyed touching a Horseshoe Crab!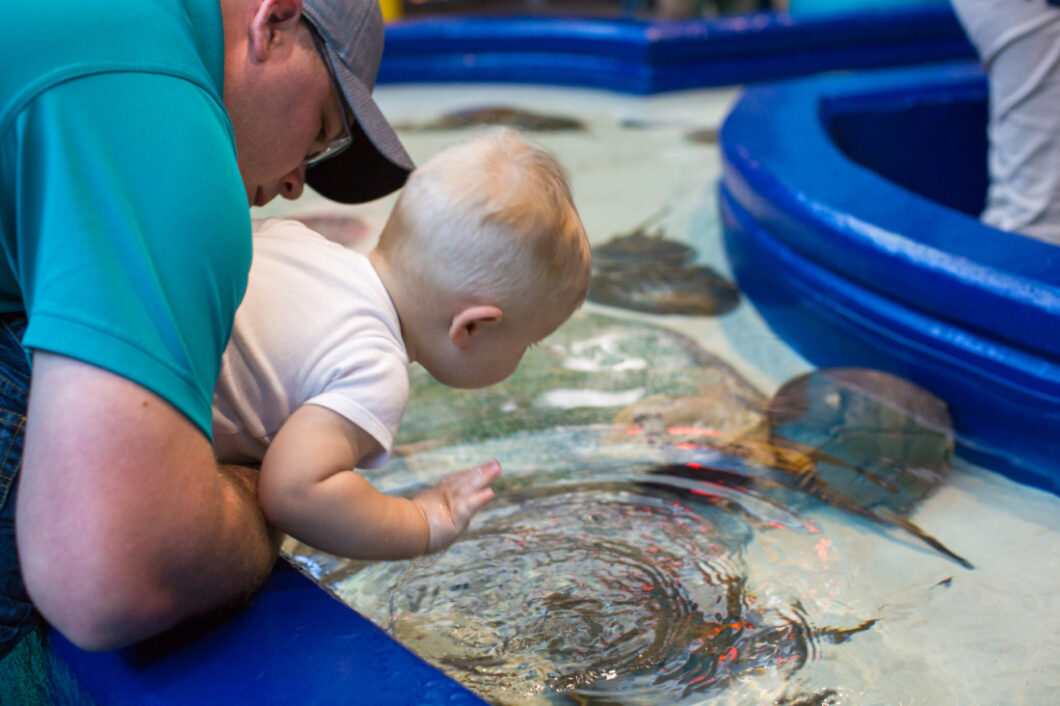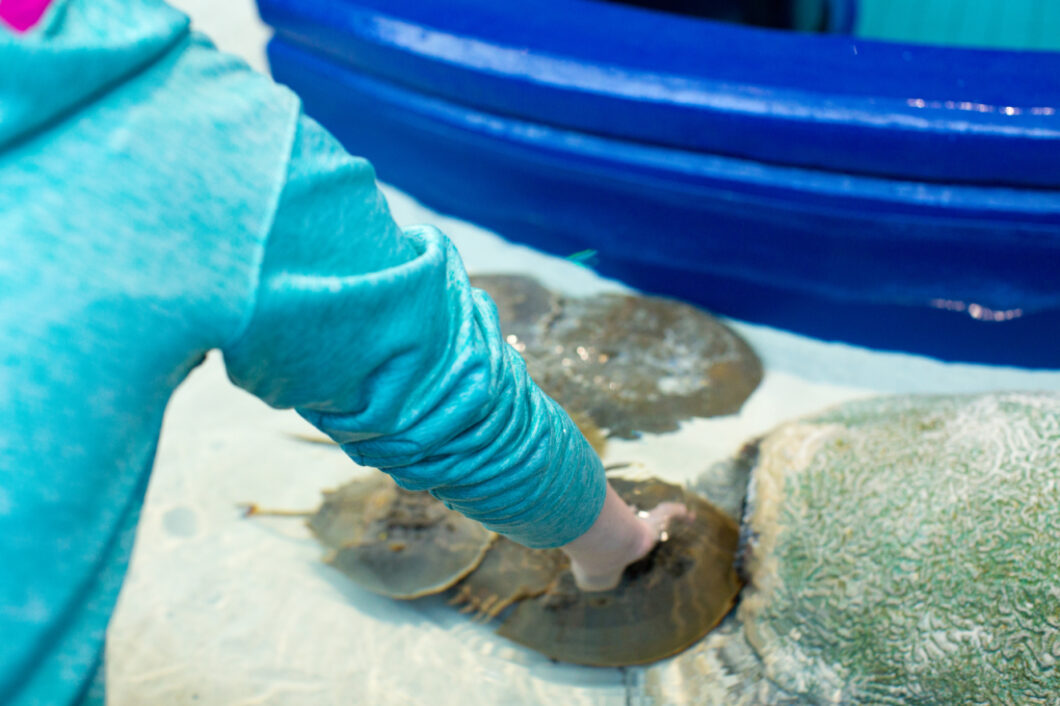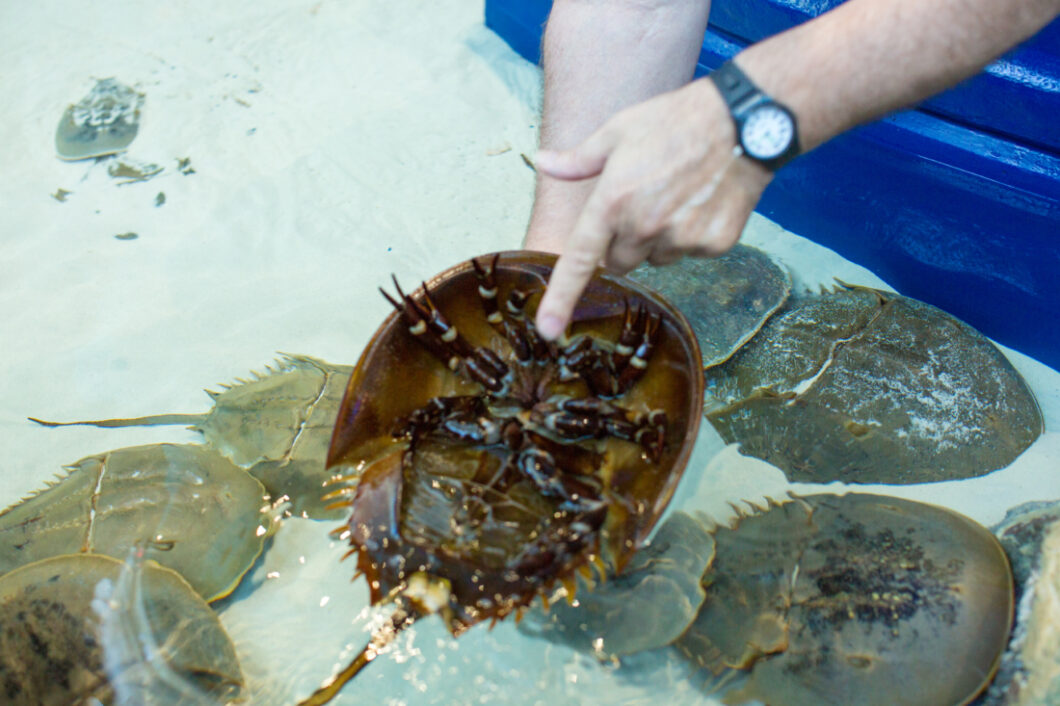 Interactive Exhibits – Jellyfish!
This is one of the only aquariums I've ever been too, where you can touch a jellyfish! I honestly didn't touch one, just because the line was long and I was starting to get claustrophobic (more on that in a second), but the kids and adults both loved this too!
Unique Experiences to Ripley's Aquarium of Myrtle Beach
Now, we didn't actually try any of these experiences, but I thought it was worth mentioning, as they sound pretty neat!
*Sleep with the Sharks
*Stingray Experience
*Dive with the Sharks
*Birthday Parties
Click here for more info on these.
Honest Thoughts on Ripley's Aquarium of Myrtle Beach – Is it Worth it?
In Comparison: Ok, so I've been to the Shedd Aquarium, the Georgia Aquarium, the Dallas Aquarium and the Sydney Sea Life Aquarium . In comparison, the Myrtle Beach aquarium is nowhere near as large as the Shedd Aquarium or Georgia Aquarium. (I believe out of all of these aquariums, the Myrtle Beach one might be the smallest.) If you're looking to make a trip somewhere solely for the purpose of seeing an aquarium, I'd head to Atlanta or Chicago first.
But, if you have a rainy afternoon in Myrtle Beach or just some kiddos who want to touch some fish and get a close look at sharks, then the aquarium in Myrtle Beach will be worth your time.
Crowds: The day we went the weather wasn't overly nice or overly bad, and we weren't there during peak season. (We went at the beginning of April.) But oh my goodness gracious! This place was packed! I do get claustrophobia from time to time and had to actually step out of exhibits because I was starting to get too panicky with the number of people in them. I can't imagine what this place is like during peak season! (But you could also argue that ALL aquariums are going to feel congested.)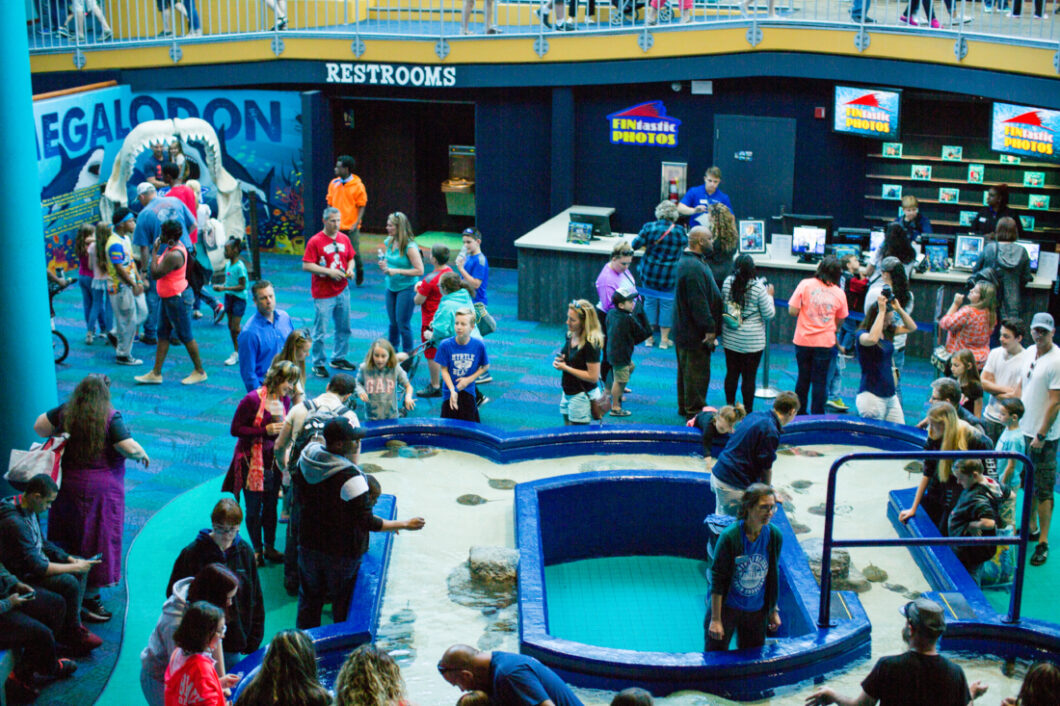 Bottom line: If you have kids who are interested in sharks and touching jellyfish, this will be a great way to spend a half day! (You only need a few hours here, really.) However, if you've been to other aquariums there isn't really anything that sets this particular aquarium apart…so, I wouldn't say you need to go out of your way to see it while you're in Myrtle Beach.
Has anyone else ever been to Ripley's Aquarium of Myrtle Beach? And I'm curious, what's your favorite aquarium you've ever been to? Let me know in the comments!
*If you missed my post on things to do in North Myrtle Beach, click here.