Visiting Sea Life Sydney Aquarium & Wild Life Sydney Zoo
Hopefully, no one is tired of koala photos just yet! I honestly think one of my favorite things about being in Australia is that I have the chance to get close to koalas whenever I like. And this post will be sharing photos from the Sea Life Sydney Aquarium & Wild Life Sydney Zoo…so, there's going to be a couple more koala photos!
When my husband and I first arrived in Sydney we bought a Sydney Attraction Pass that we had a month to use. Ours included the Sea Life Aquarium, Wild Life Zoo, Sydney Tower Eye & Madame Tussauds. (This online version here through Get Your Guide is actually cheaper than what we did and also includes a Harbour Cruise.) If you're short on time in Sydney, this pass is the way to go! All of these attractions are literally right on top of each other in Darling Harbour…except for the Sydney Tower Eye, which is about a 10-minute walk away. (Click here if you missed my post on my tower experience.)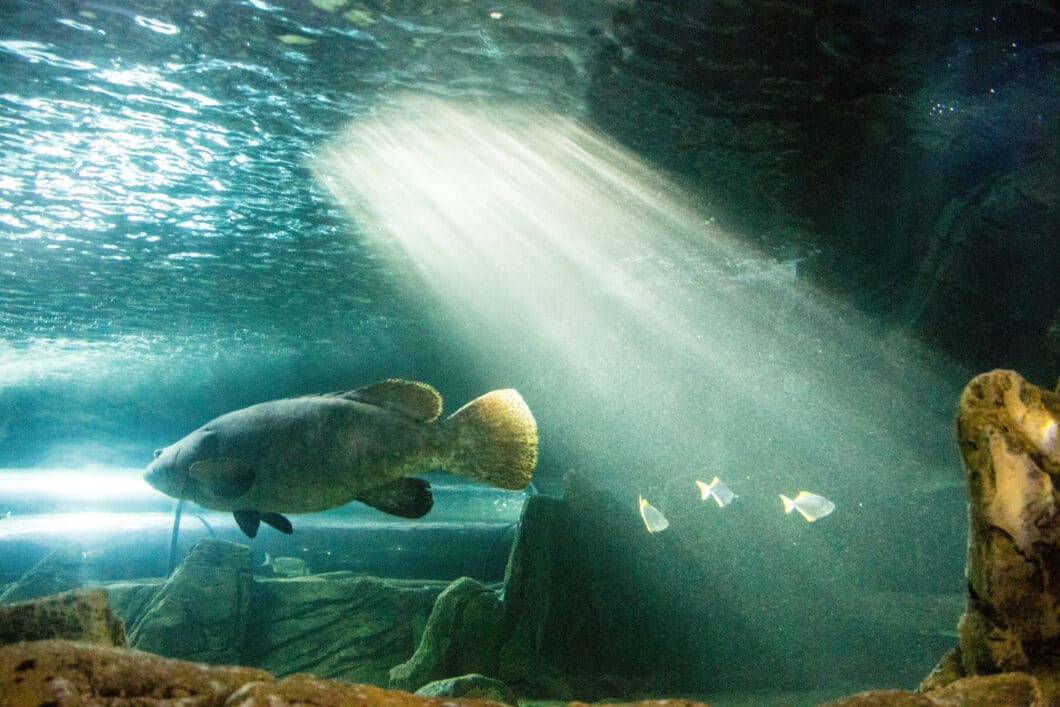 With that being said, though, if you do have more time, I would choose to go to Featherdale Wildlife Park in Sydney a hundred times over Wild Life Sydney Zoo. Featherdale Wildlife Park is a bit of a journey to get to, but so worth it! (You can see my post on Featherdale Wildlife Park, here.) But again, if you have a limited amount of time in Sydney, Wild Life Sydney Zoo will show you a good amount of native Australian species and let you get close to some cute koalas!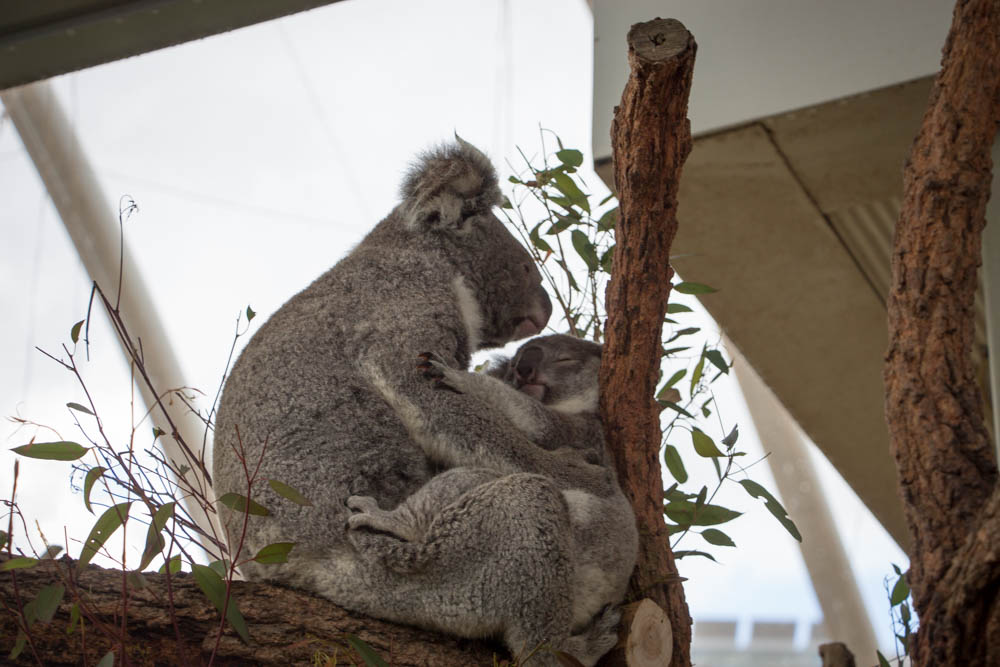 One advantage that Wild Life Sydney Zoo had too, was they actually had baby koalas when I was there. Which, seriously, I almost died from the cuteness!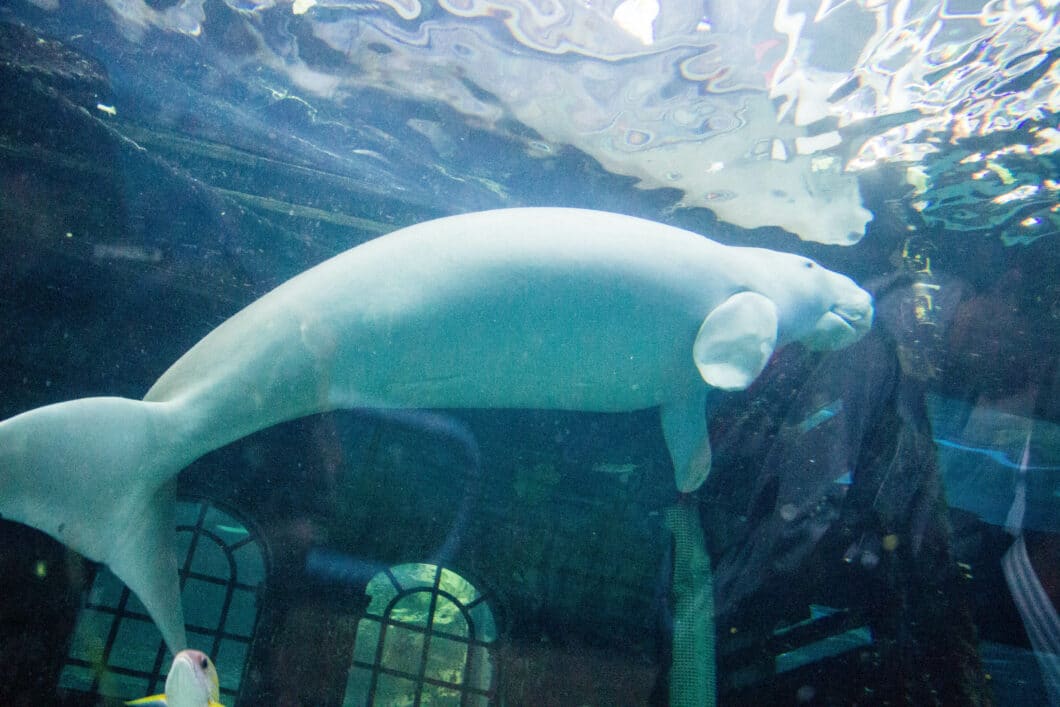 I really enjoyed visiting the aquarium. I love watching the fish! (But I am not too good at photographing them – sorry!) The aquarium also had two dugongs, who were rescued as orphans and raised by the aquarium. It was neat to learn their stories and to see them get fed as well. Dugongs eat a ton of lettuce! I thought it was cute they had a little "salad bar" set up next to the dugong exhibit.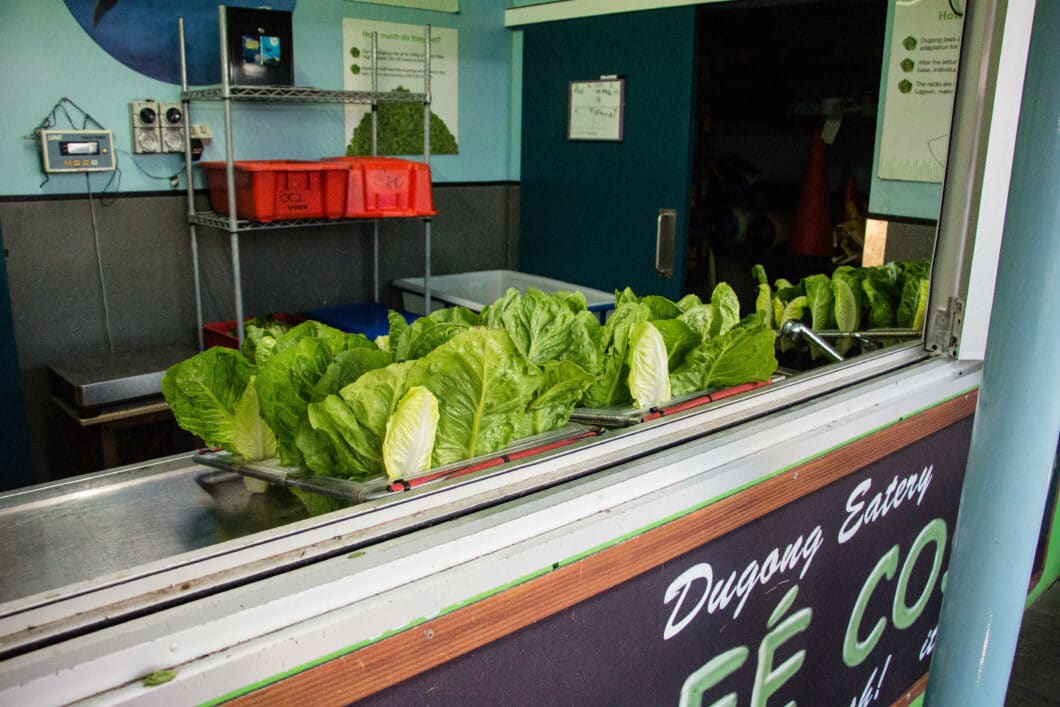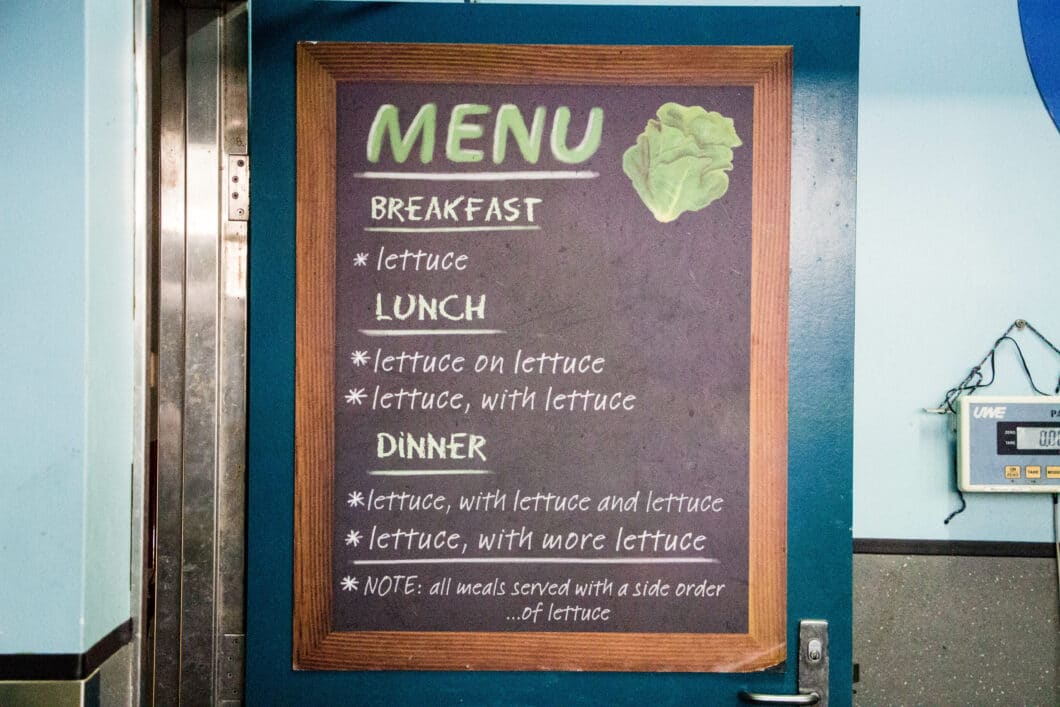 Isn't that cute? Haha. But anyways, granted, the Sea Life Sydney Aquarium is a relatively small aquarium (especially if you compare it to, say, the Shedd Aquarium..and it's smaller than my favorite Dallas World Aquarium), but it is a great way to see some species that are native to Australia…and I loved that they also had learning exhibits for children set up, with caretakers who were willing to answer a plethora of questions. We went on a random Wednesday afternoon when there weren't many children, so I took full advantage of the learning exhibits to play with shark egg cases & to pet some starfish, haha.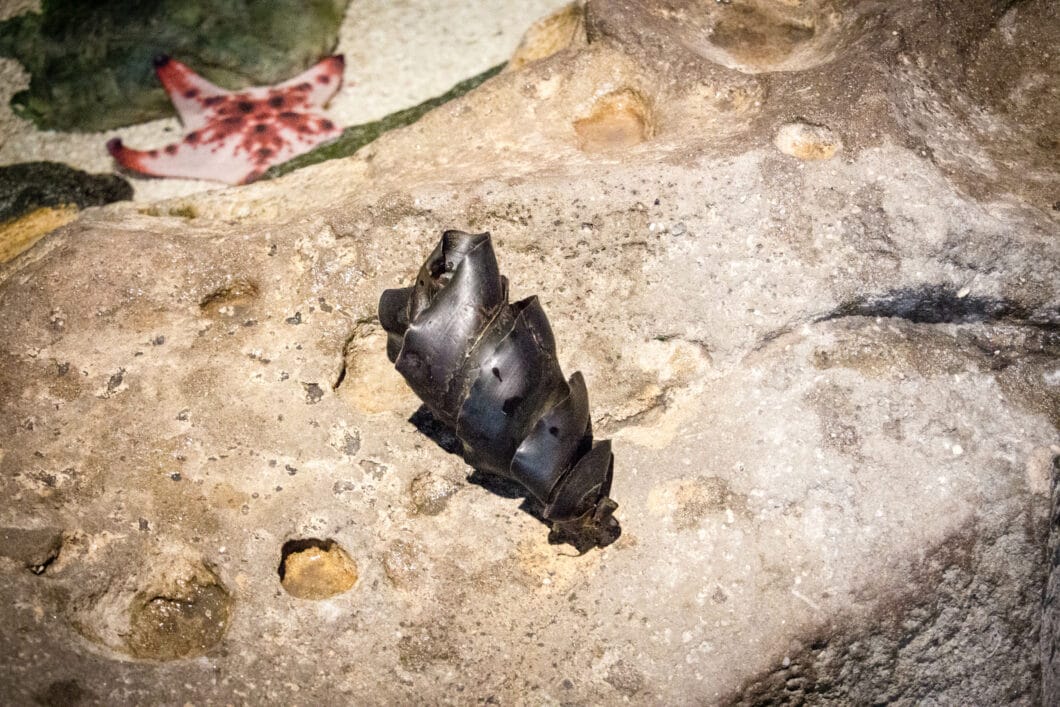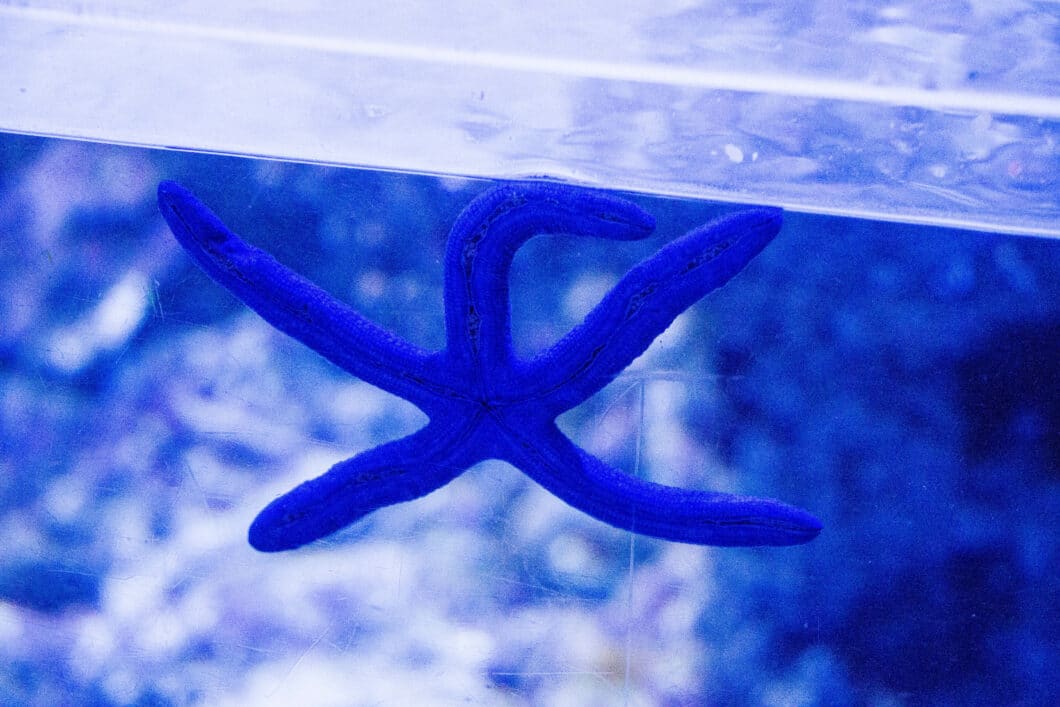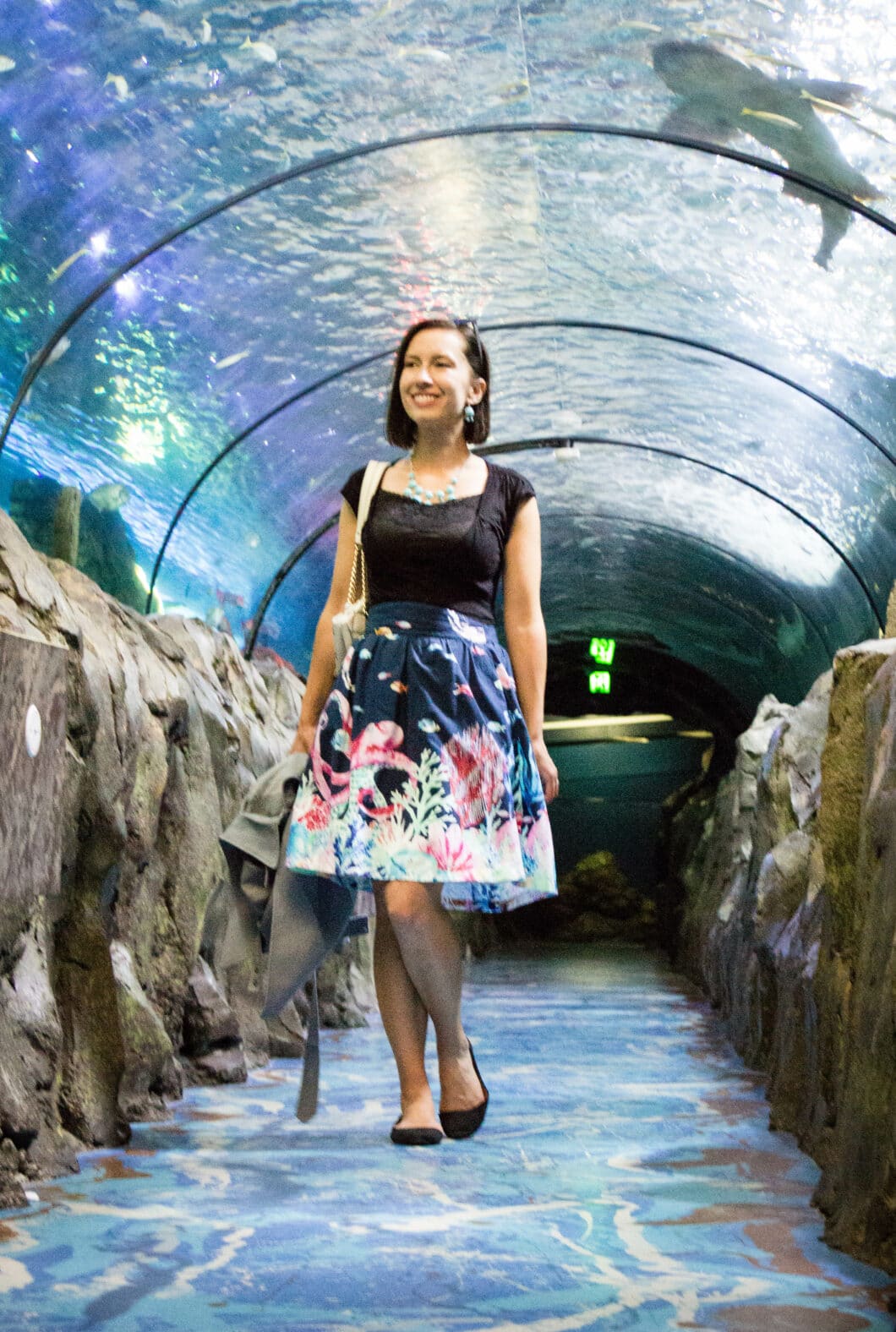 This also was a great time for me to break out my octopus skirt from Modcloth! Haha. I know I've featured it a million times on the blog, but there seriously wasn't a better time for me to wear this skirt! Am I right? (If you're interested in one of the million blog posts featuring it, click here.)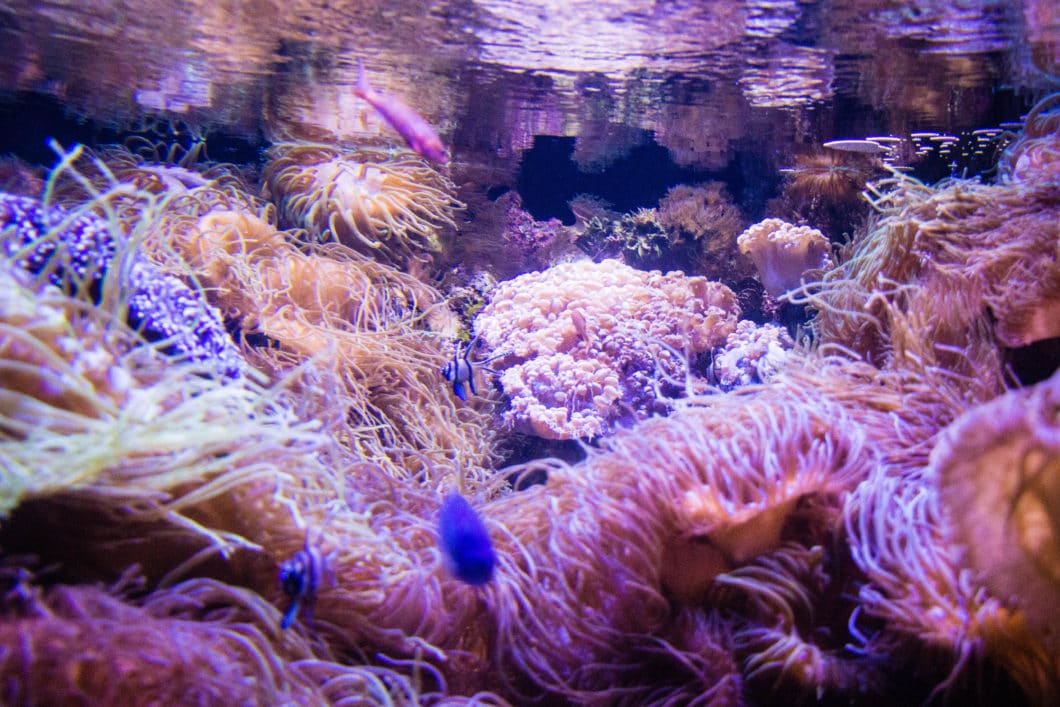 Again if you would like more info on the Sydney Pass, click here. Or visit the Sea Life Sydney Aquarium website by clicking here and the Wild Life Sydney Zoo here.
I'll leave you with a couple photo galleries of both the aquarium and the zoo. Feel free to click on them to make them full-sized!
Sea Life Sydney Aquarium photo gallery
Wild Life Sydney Zoo photo gallery
Which animal and/or fish is your favorite? (I'm obviously a koala fan, haha.) Let me know in the comments!